Search found 4 matches for USArmy
No listed details (except everything in photos included):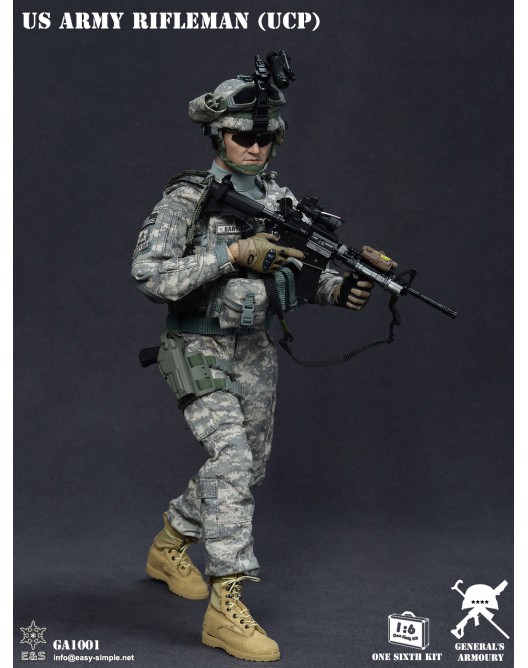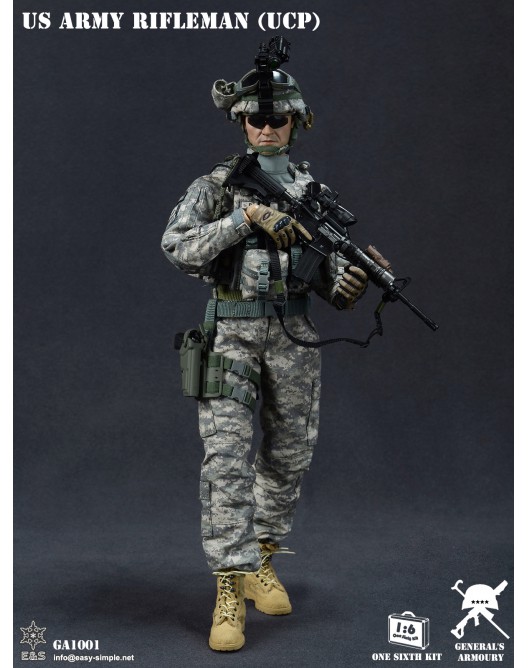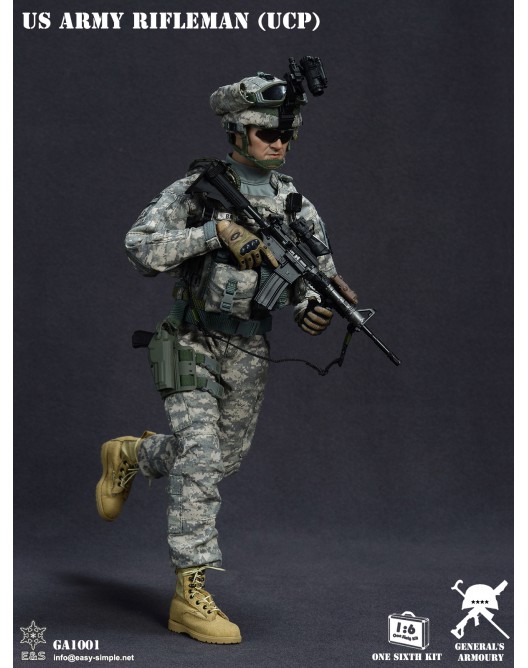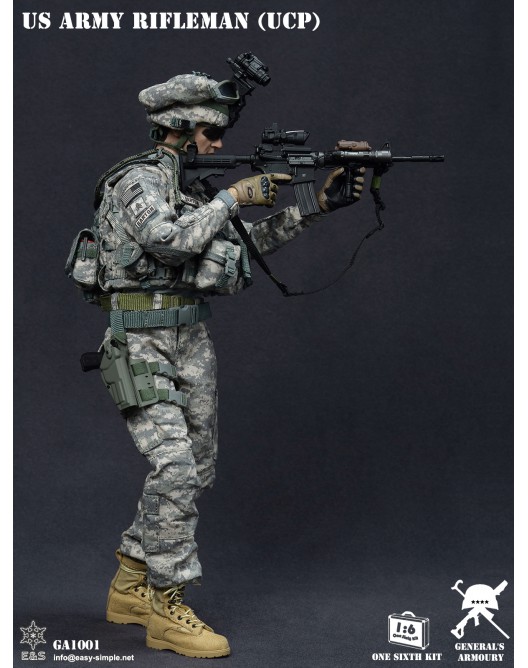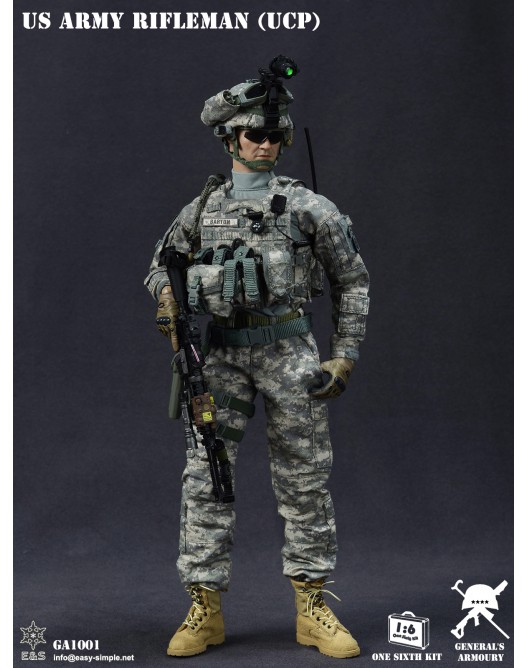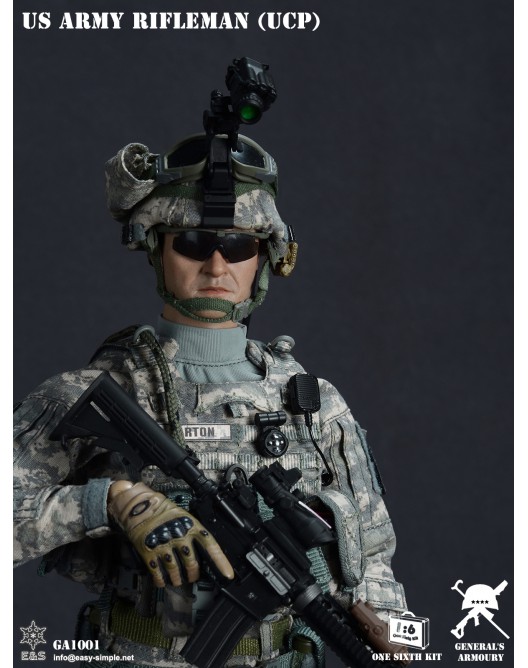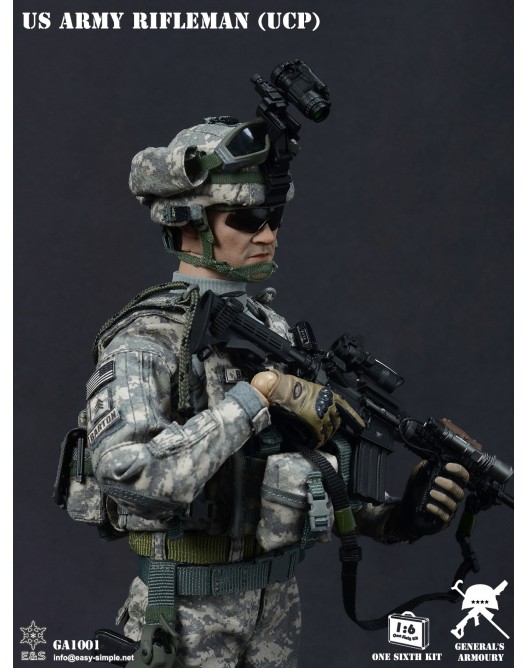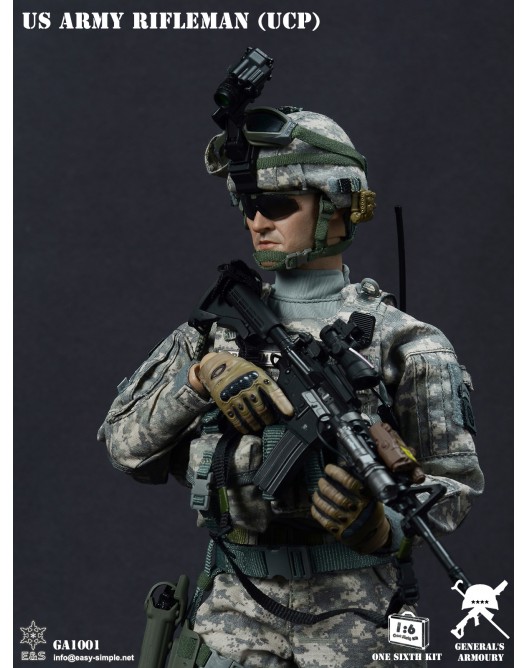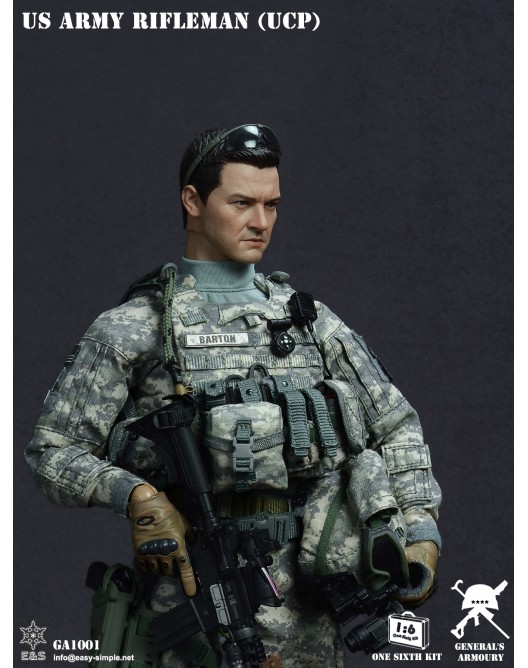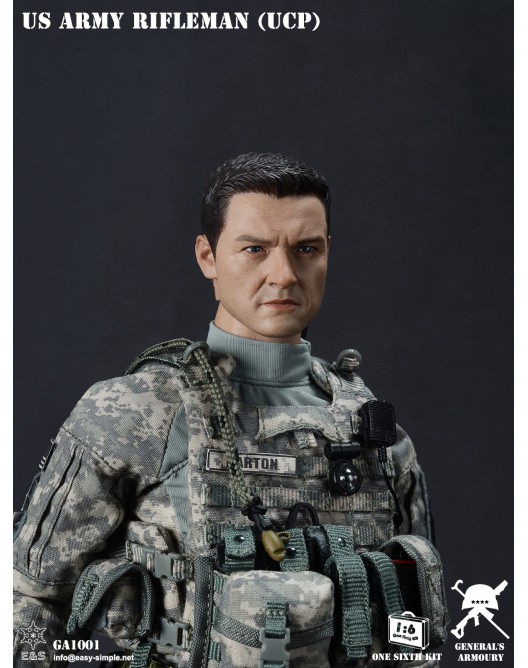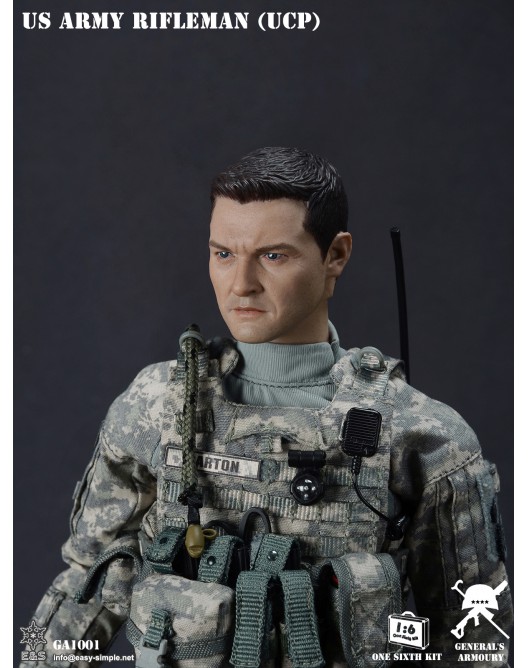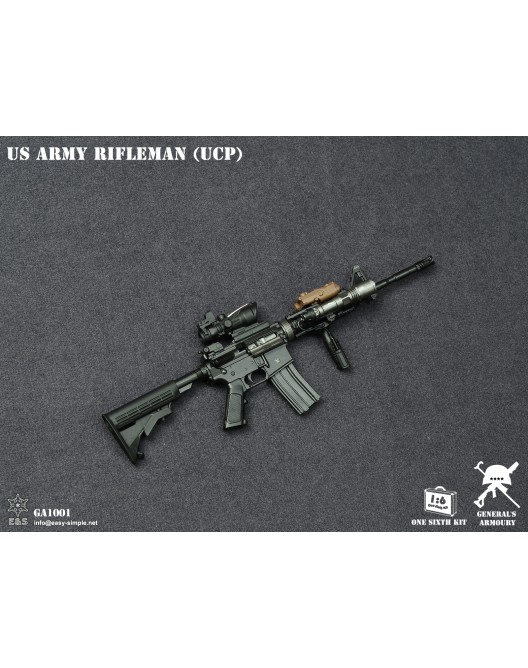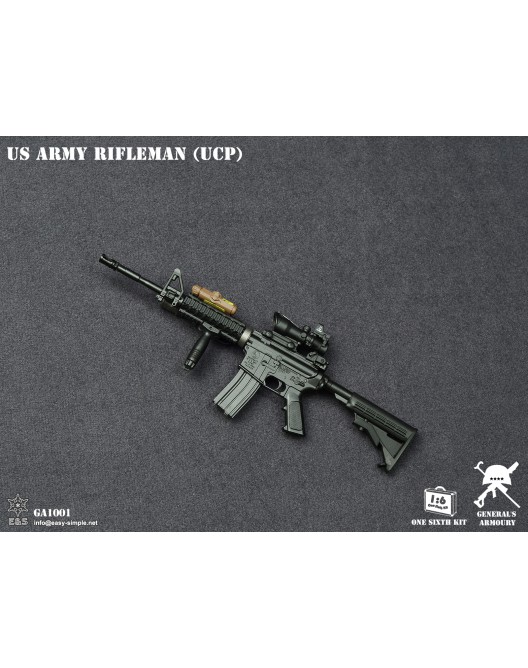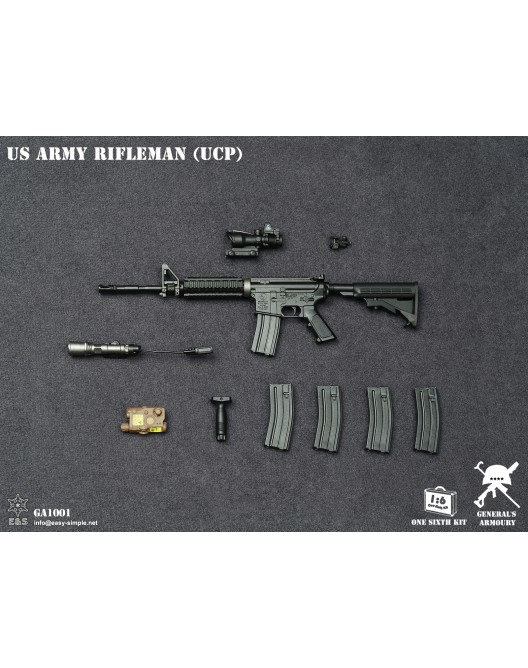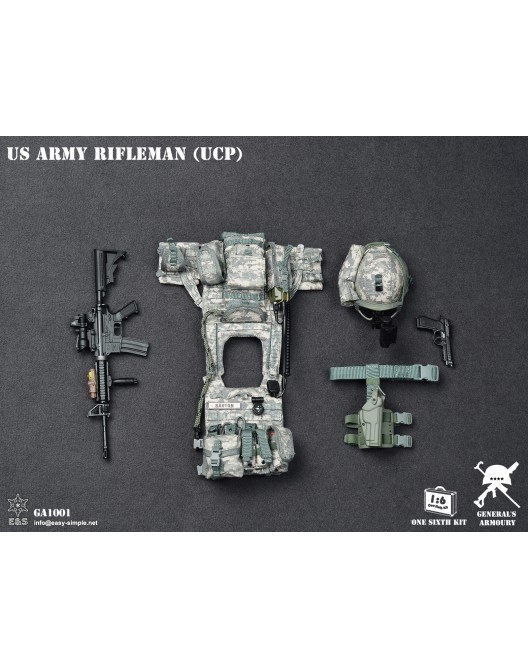 #newproduct
#General
'sArmoury
#USArmy
#Rifleman
#male
#modernmilitary
P OPTOYS 1/6 Series X19 World War II Edition Golden Age US Team Uniform Uniform Set
Reprinted in 2019
List:
Uniform blouse shirt trousers leather shoes tie uniform belt 尉 尉 military rank epaulettes *2
US collar flower *2
Flying Eagle Pattern Collar*2 (Realizing the style of the collar in the movie)
Silver Senior Army Umbrella Dropout*1
Army Combat Infantry Chapter*1
Blue badge*1
POPTOYS 1/6 X19 Golden Age Captain uniform suits
List:
A uniform jacket
The shirt
Trousers
Leather shoes
Tie
Uniform belt
Belt
The rank of captain armband *2
US collar *2
The eagle pattern *2 (restore the pattern style in the movie)
Silver senior army parachute chapter *1
The army combat Infantry Badge *1
Blue Badge*1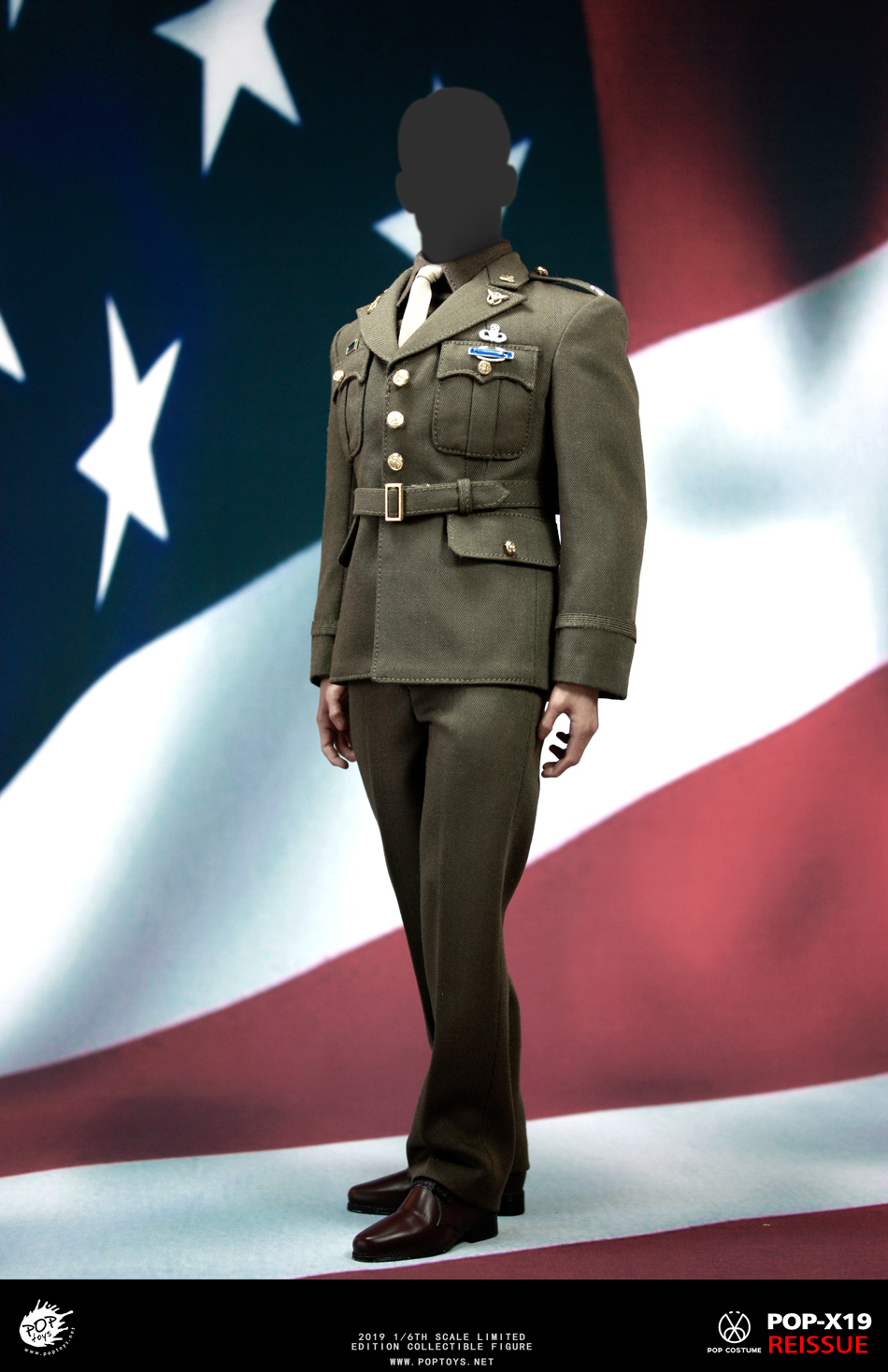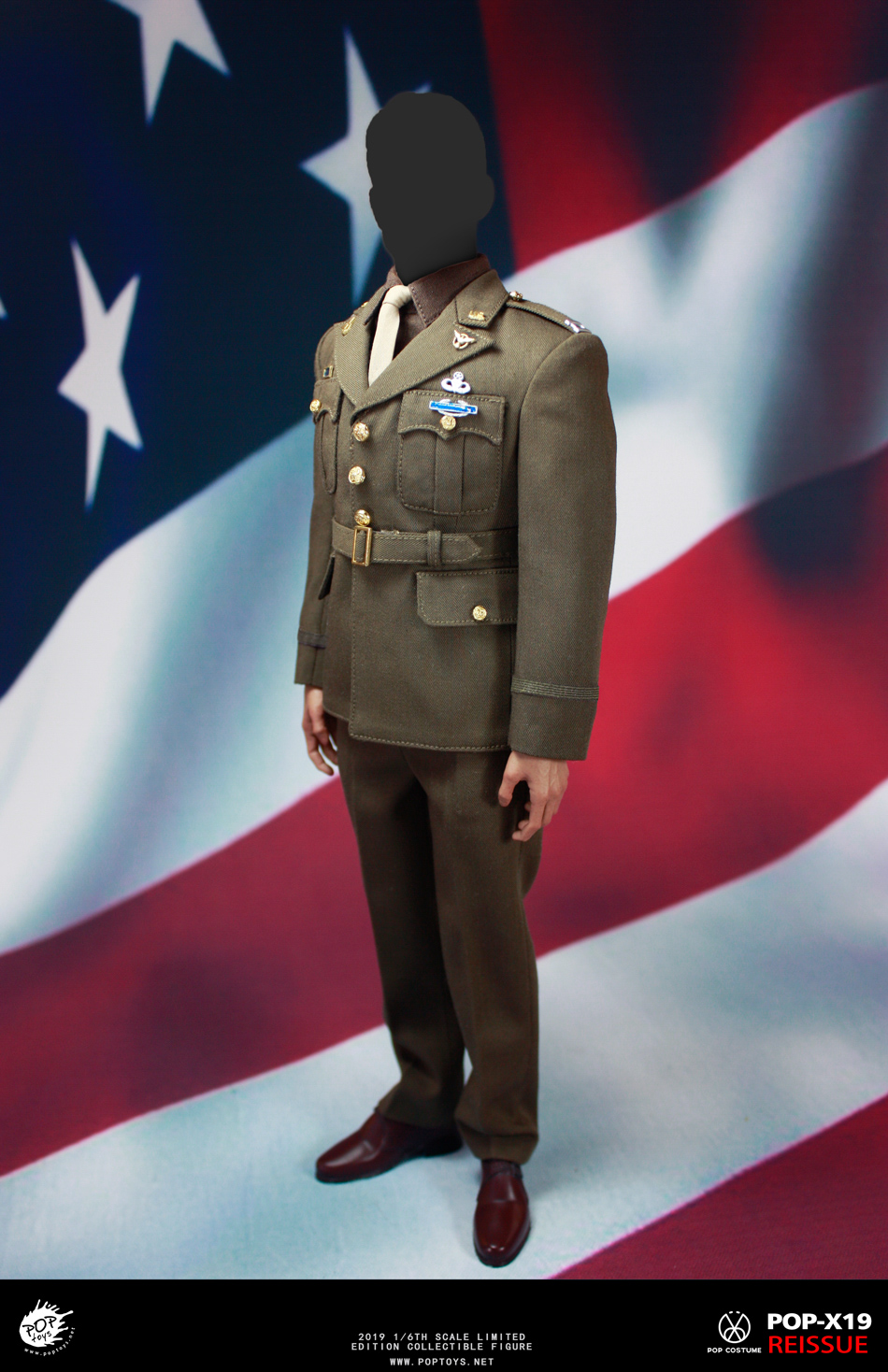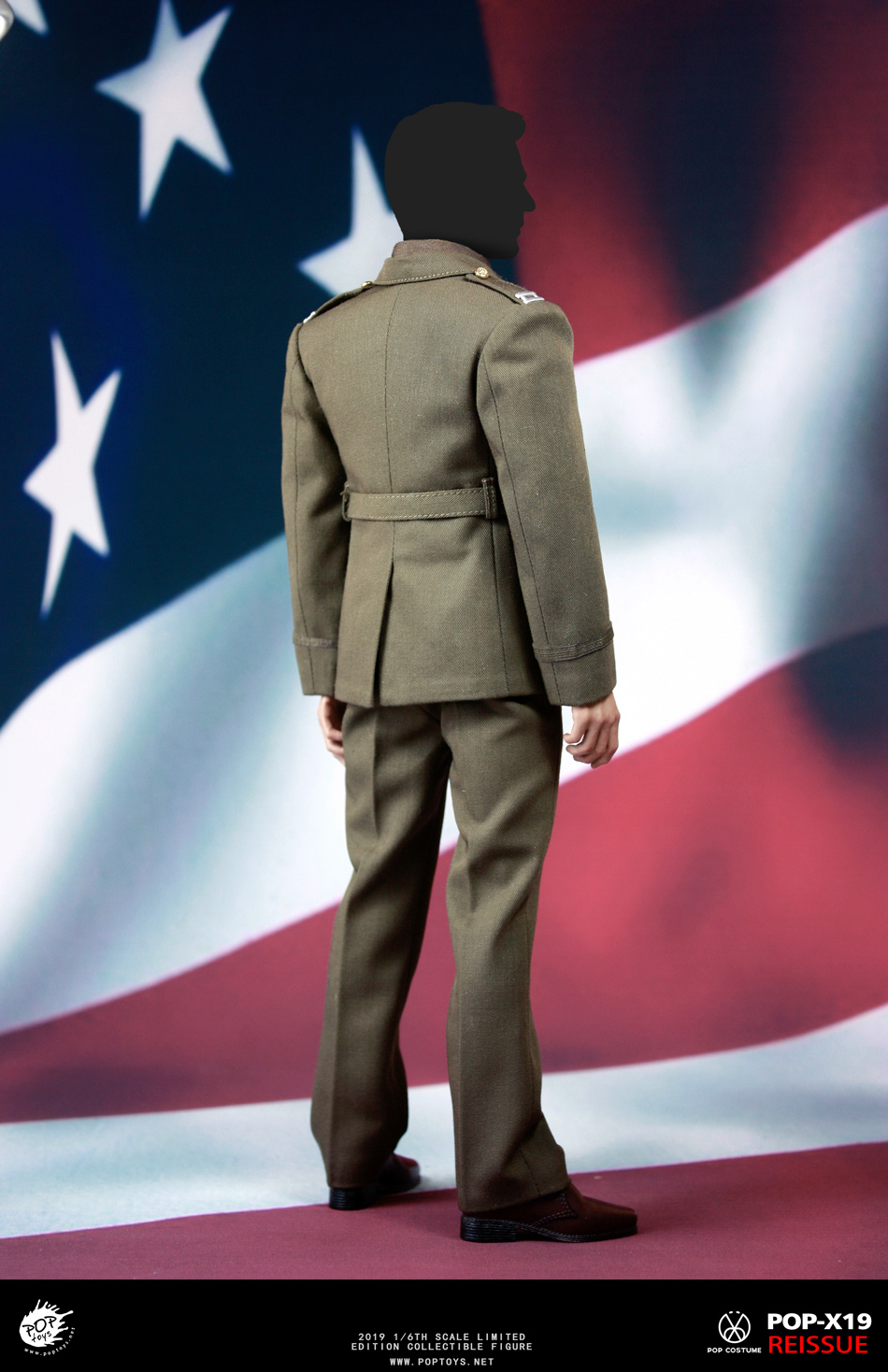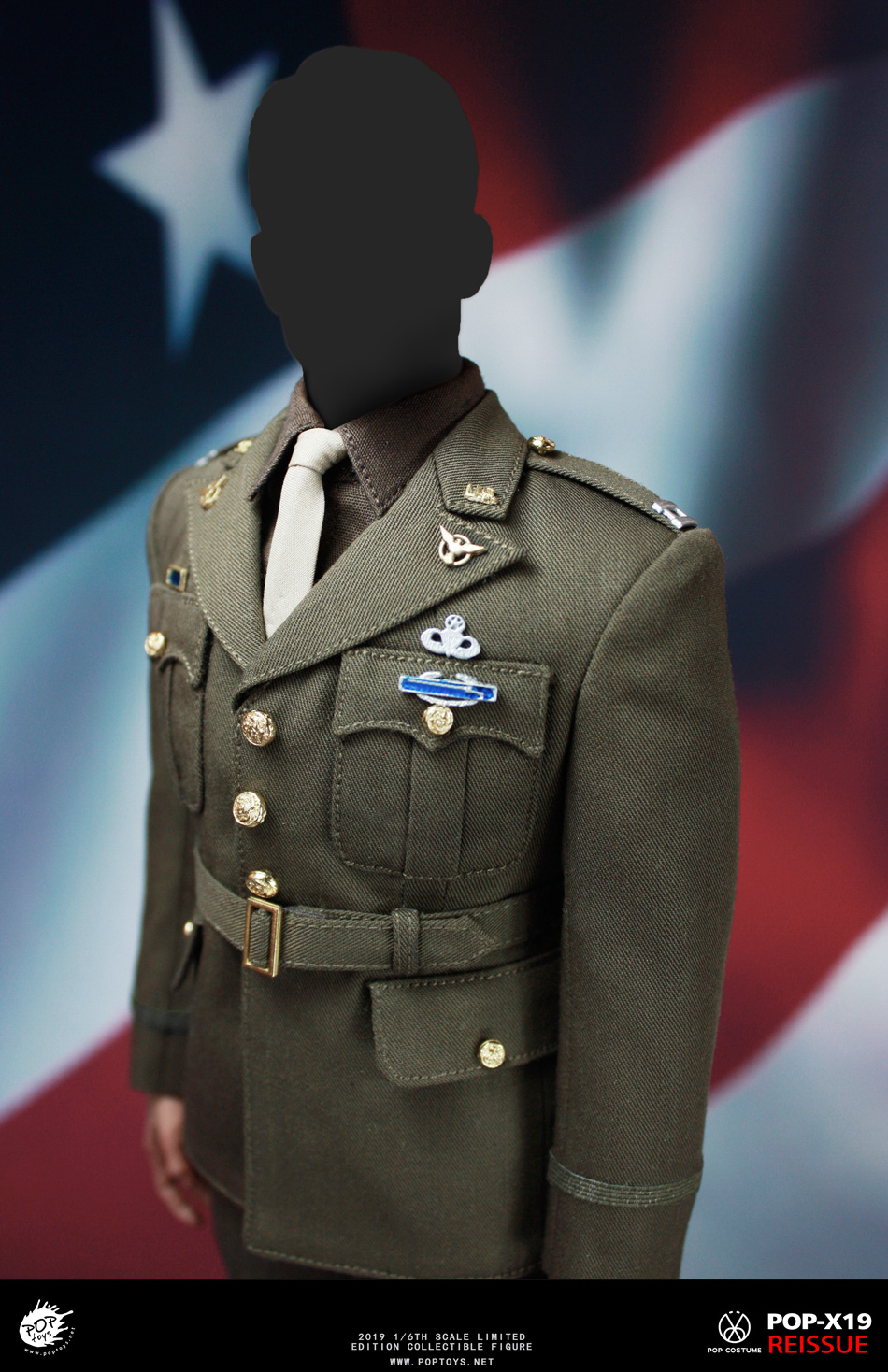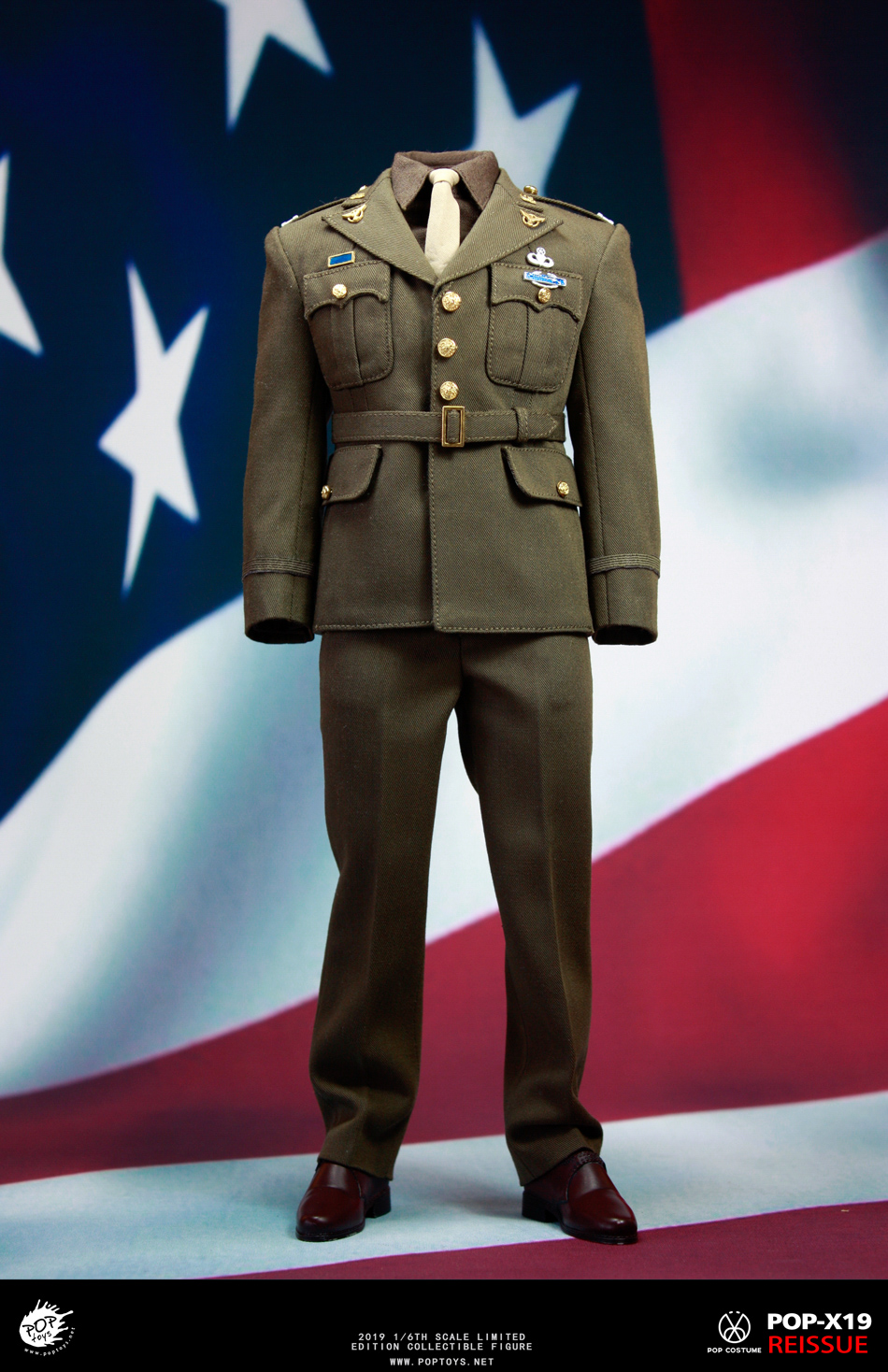 #newproduct
#PopToys
#WWII
#USArmy
#Uniform
#male
#clothes
#movie-based
#Rogers
Crane Toys 1/6 Scale Gene Yu, U.S. Army Special Forces Standard version
During his time in the U.S. Army, he also served in Iraq, the Philippines, and Okinawa.Due to the classified nature of his assignments there is little information about his deployments on public record.
During his tours of duty, Yu conducted hostage rescue missions in Baghdad and coordinated 5,000 Filipino marines and soldiers in an attack on an Abu Sayyaf base.
Yu served 8 years in the military (4 years additionally at West Point) and was awarded with two Bronze Stars and was discharged with rank of captain, although he was selected for early promotion to major.
Yellow Green Beret: Stories of an Asian-American Stumbling Around U.S. Army Special Forces
under the pen name of Chester Wong
This collectible action figure features:
Gene Yu Head Sculpted by ELEVEN
ES Buddy 2.0
Custom DCU Jacket
DCU Pants
Scarpa Kailash GTX
Mechanix Vent (x2)
Coyote brown t-shirt
MLCS CIRAS
Paraclete Double M4 Mag Pouch
Paraclete Single M4 Mag Pouch
Paraclete Frag Grenade Pouch
Paraclete Radio Pouch Old Gen
Tactical Tailor Single Mag Pouch
HELMET:MICH2000
Norotos NVG Mount & Shroud
AN/PVS-15
RADIO: SET PRC-148
HEAD SET& PTT : Comta C1 Headset,Liberator Kit, Waterproof PTT
MAIN WEAPON: MK18MOD0(Black)
M4A1 Stock
Eotech 553
Insight Remote
Insight M3X
LA5-PEQ
KAC QD Suppressor
PTD Foregrip
KAC Folding Rear Sight
Tactical sling
M4 Mag (x4)
Glock17
Surefire x300
Safariland 6004
Oakley SI Frame 3.0
M-18 Smoke Grenade(x2)
M-67 Frag Grenade (x2)
MS2000
Light Stick (x3)
Black G-Shock Watch
D-RING (x2)
Petzl Tactica Head Light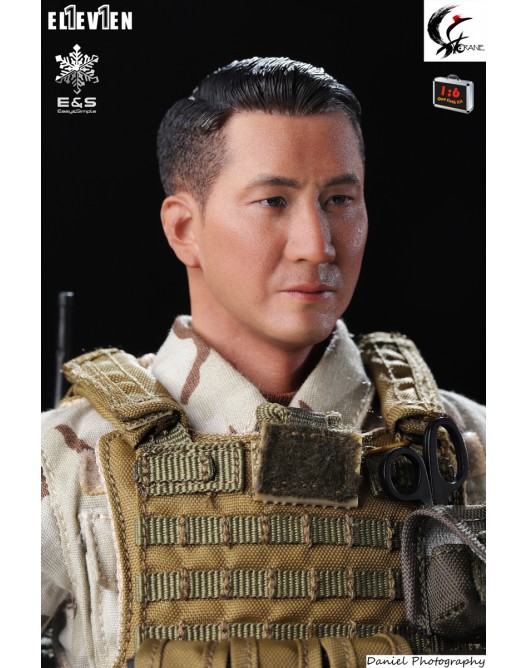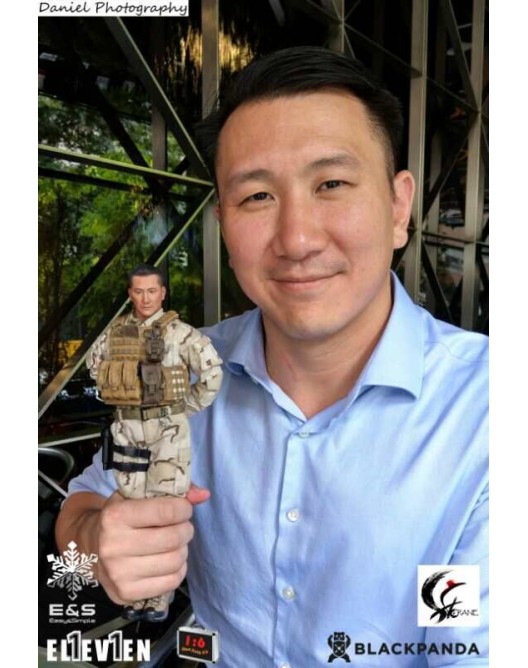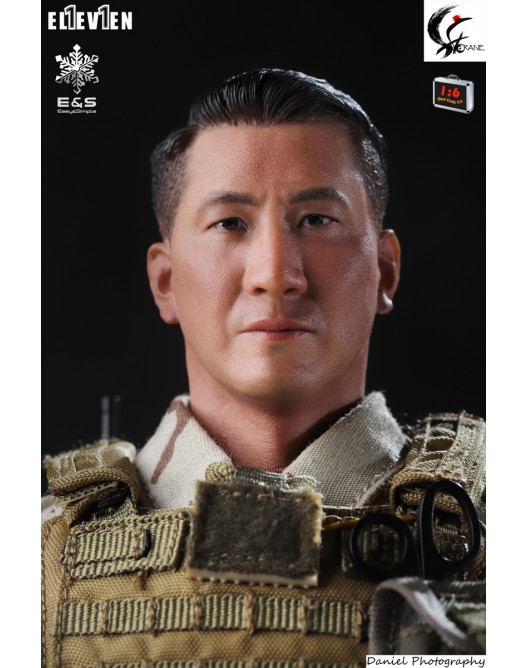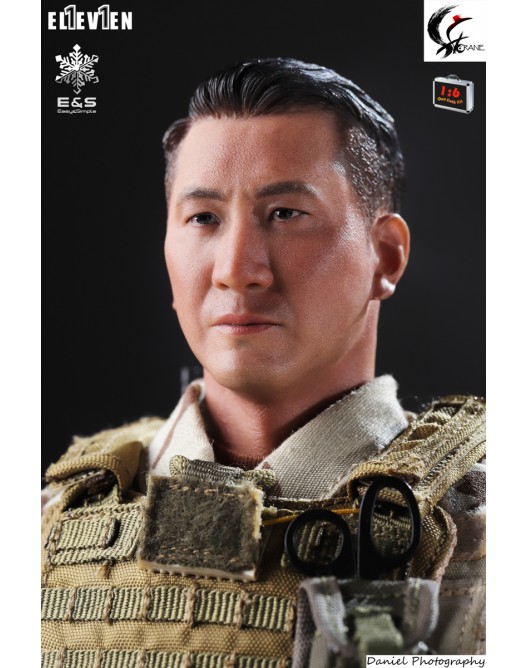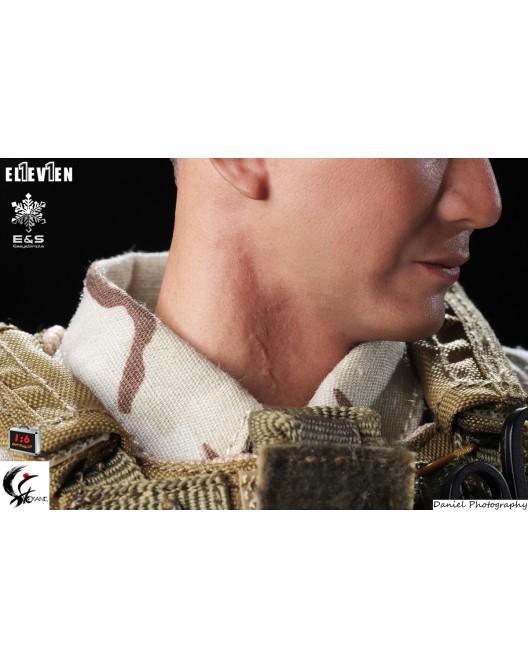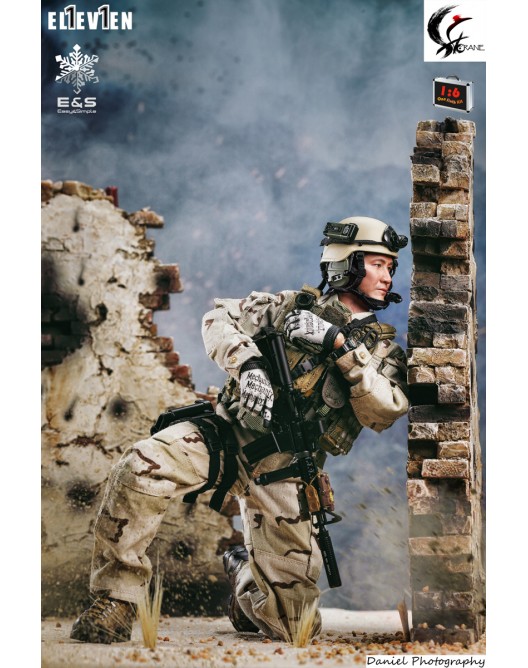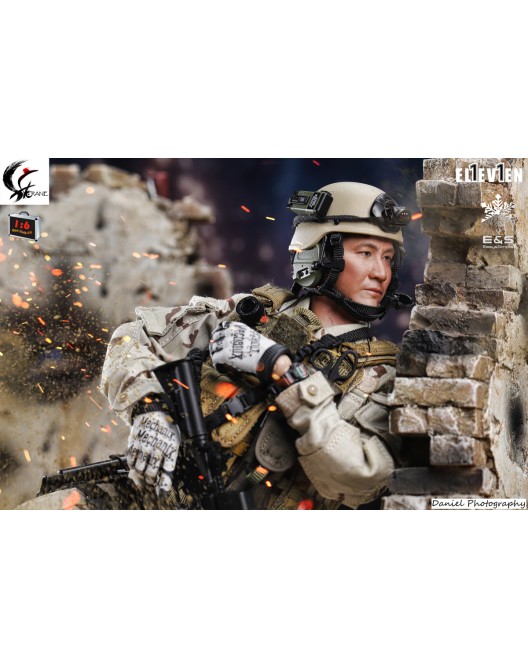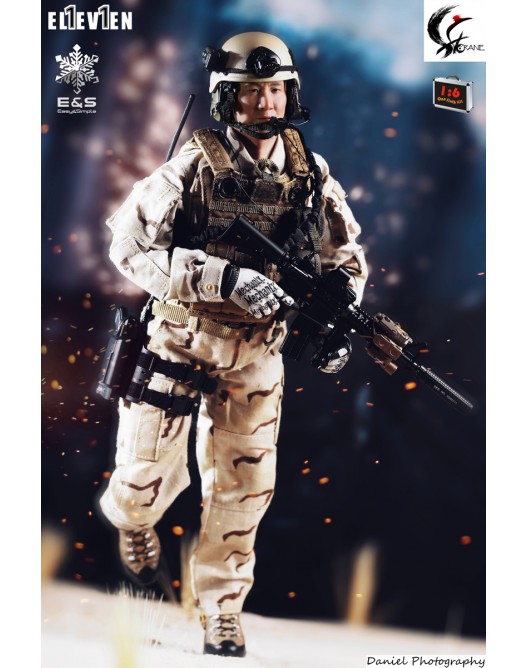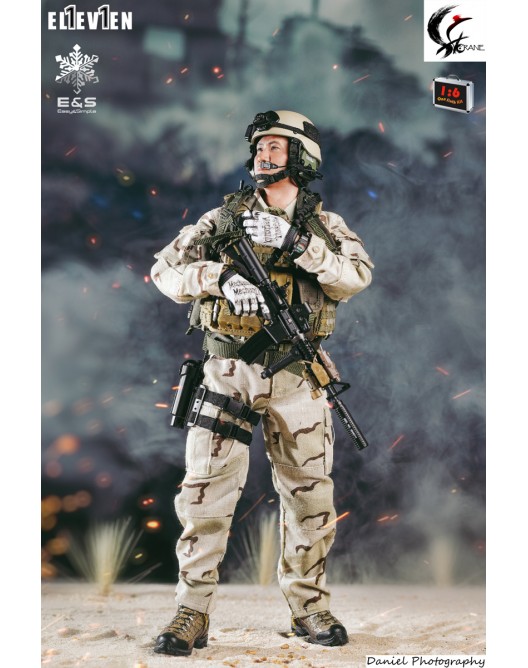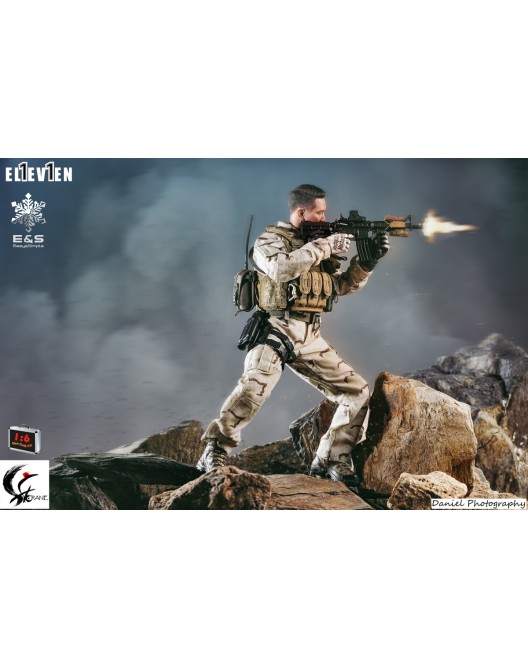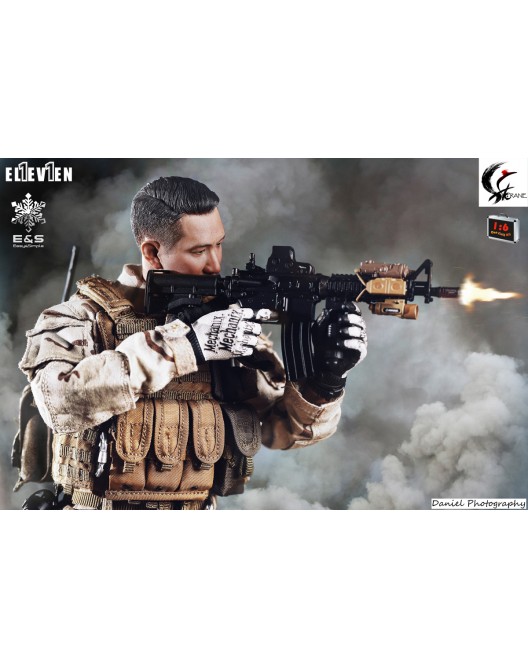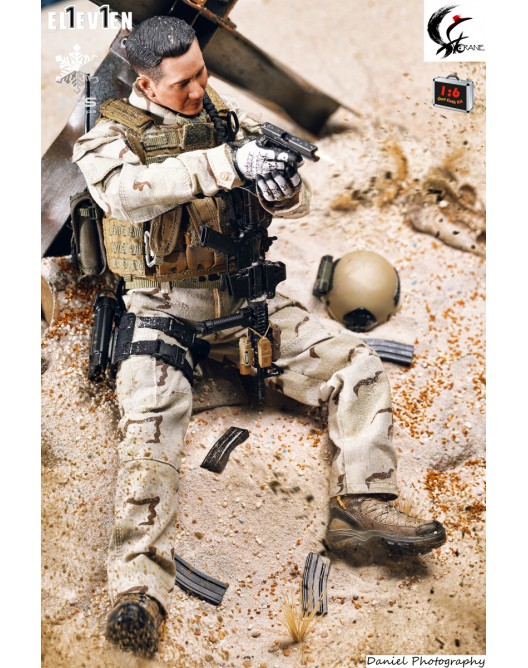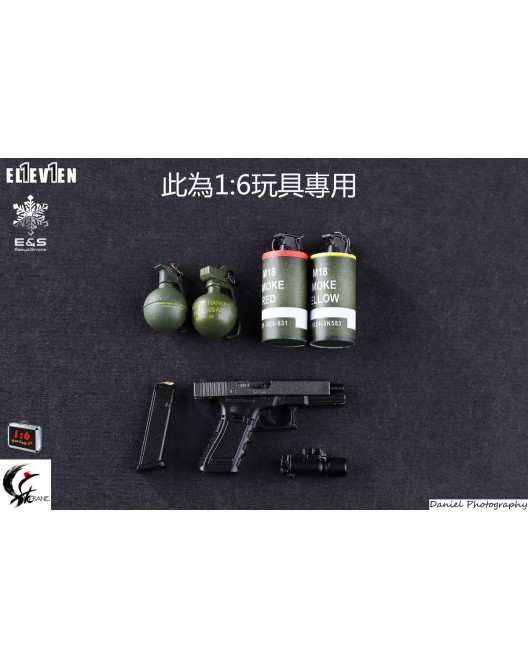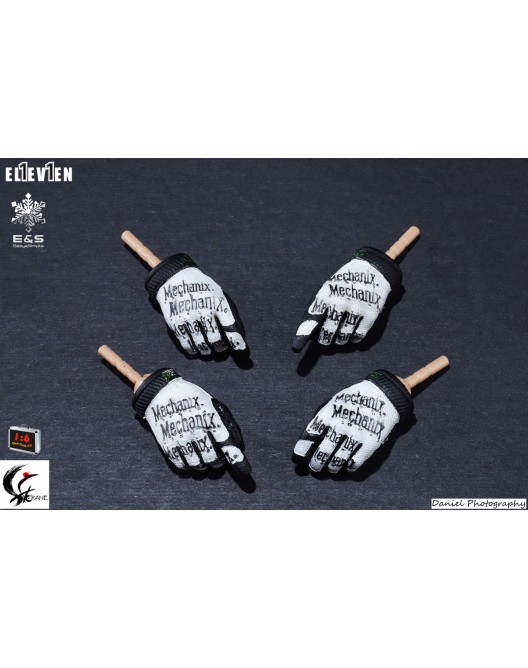 Crane Toys 1/6 Scale Gene Yu, U.S. Army Special Forces Deluxe version
This collectible action figure features:
Gene Yu Head Sculpted by ELEVEN
ES Buddy 2.0
Custom DCU Jacket
DCU Pants
Scarpa Kailash GTX
Mechanix Vent (x2)
Coyote brown t-shirt
MLCS CIRAS
Paraclete Double M4 Mag Pouch
Paraclete Single M4 Mag Pouch
Paraclete Frag Grenade Pouch
Paraclete Radio Pouch Old Gen
Tactical Tailor Single Mag Pouch
HELMET:MICH2000
Norotos NVG Mount & Shroud
AN/PVS-15
RADIO: SET PRC-148
HEAD SET& PTT : Comta C1 Headset,Liberator Kit, Waterproof PTT
MAIN WEAPON: MK18MOD0(Desert camouflage)
M4A1 Stock
Eotech 553
Insight Remote
Insight M3X
LA5-PEQ
KAC QD Suppressor
PTD Foregrip
KAC Folding Rear Sight
Tactical sling
M4 Mag (x4)
Glock17
Surefire x300
Safariland 6004
Oakley SI Frame 3.0
M-18 Smoke Grenade(x2)
M-67 Frag Grenade (x2)
MS2000
Light Stick (x3)
Black G-Shock Watch
D-RING (x2)
Petzl Tactica Head Light
Deluxe Edition Special
M3 MAAWS Carl Gustav Recoilless Rifle
Eagle Industeries 3A Pack & Hydra Tube
Safariland(There are two safariland in deluxe edition)
MK18MOD0 color changed: Black to Desert camouflage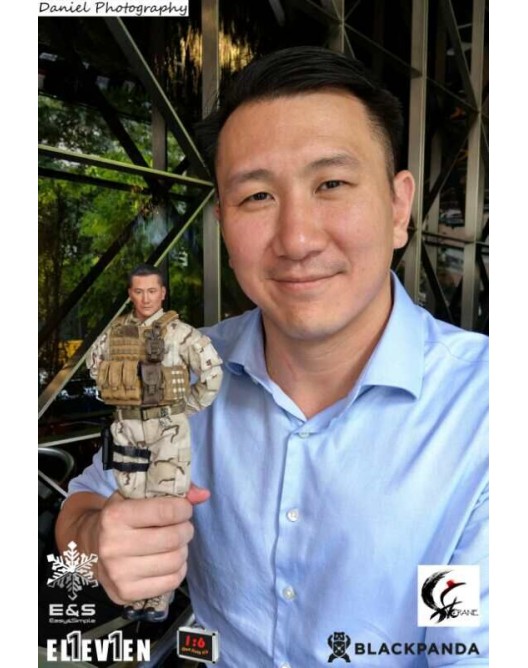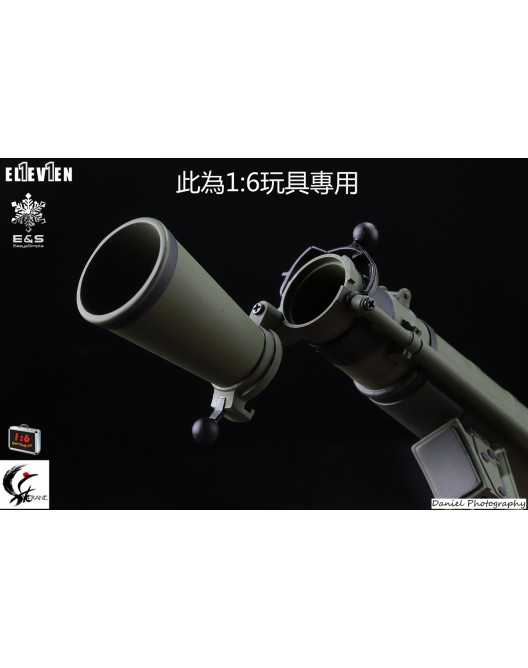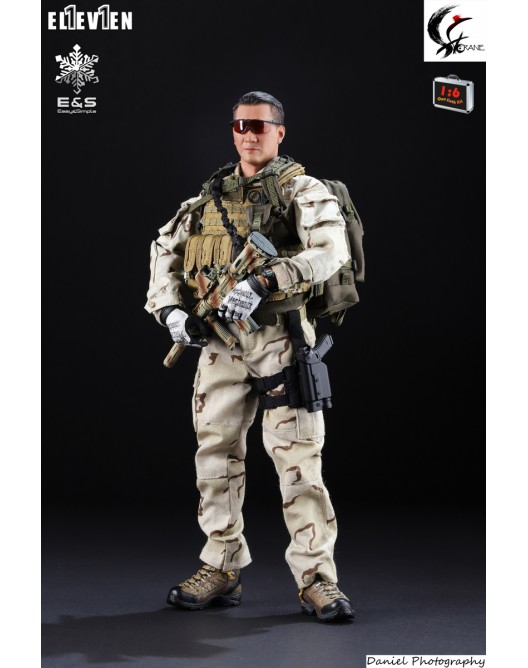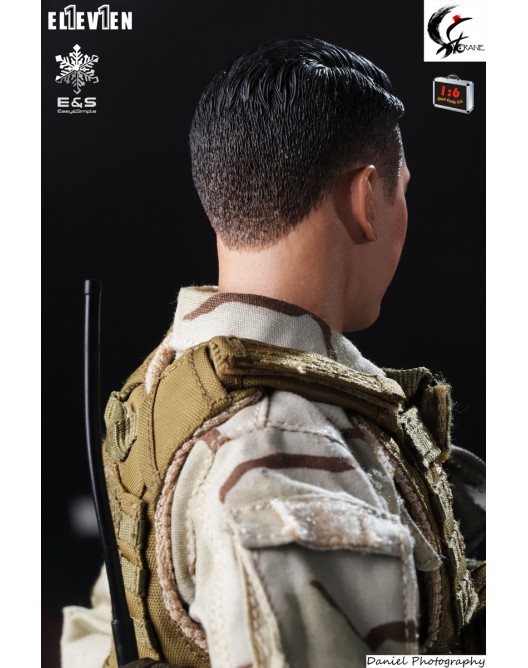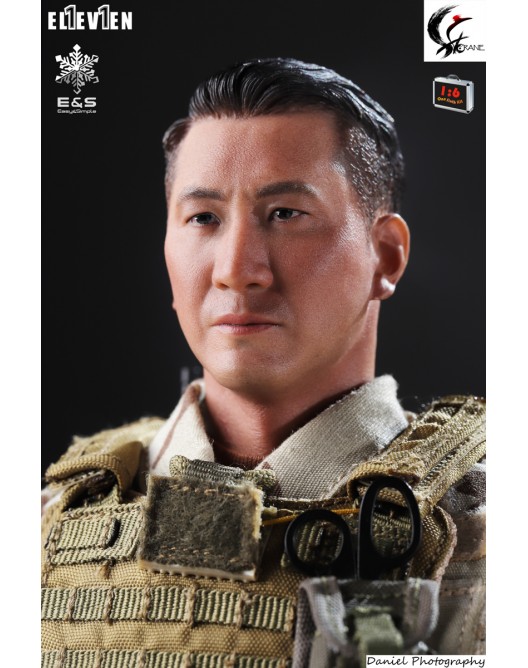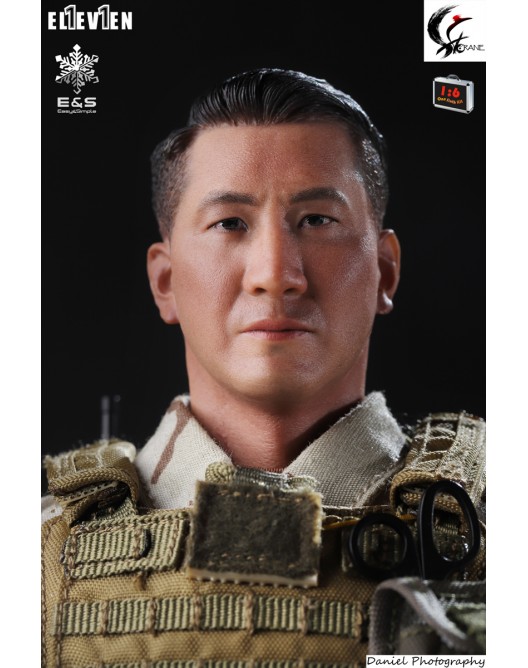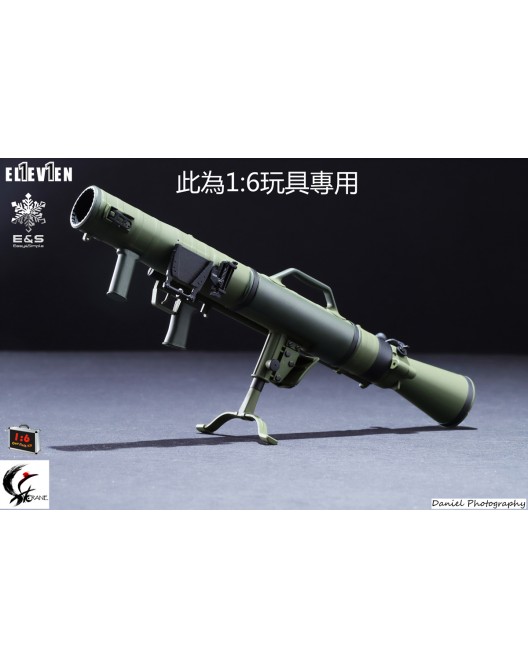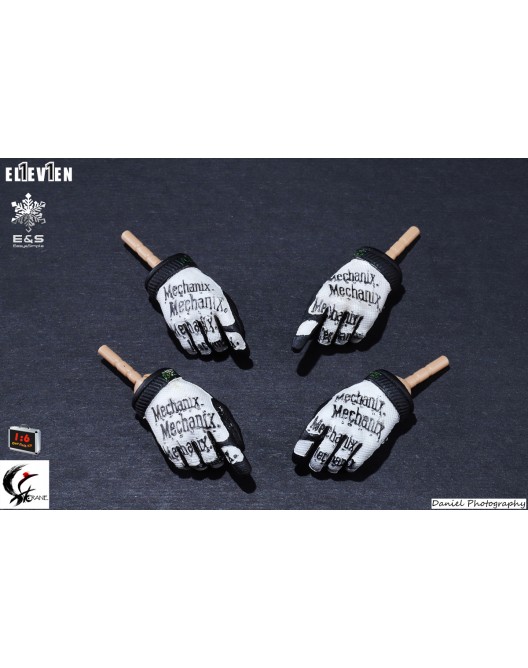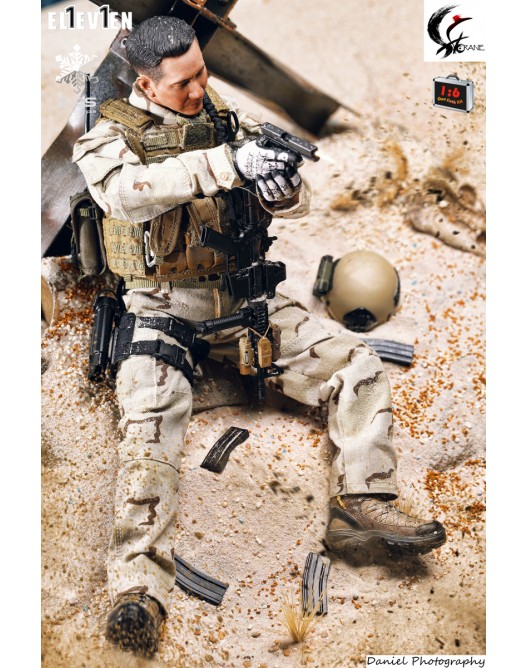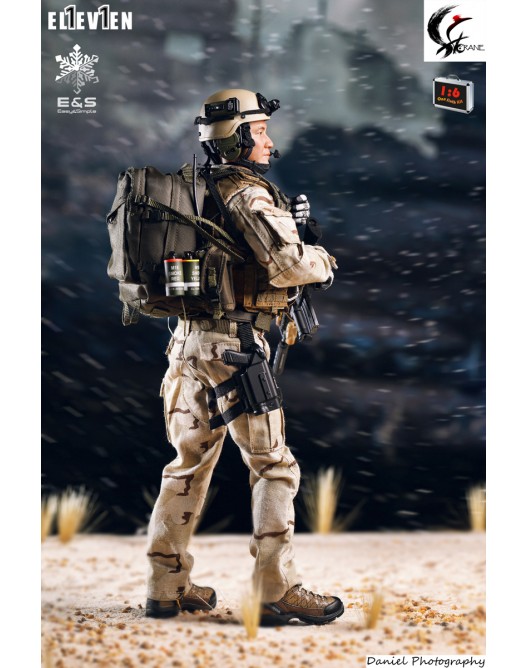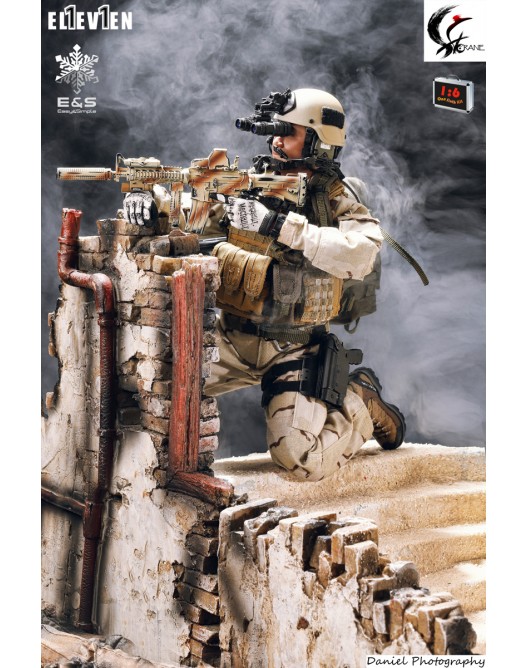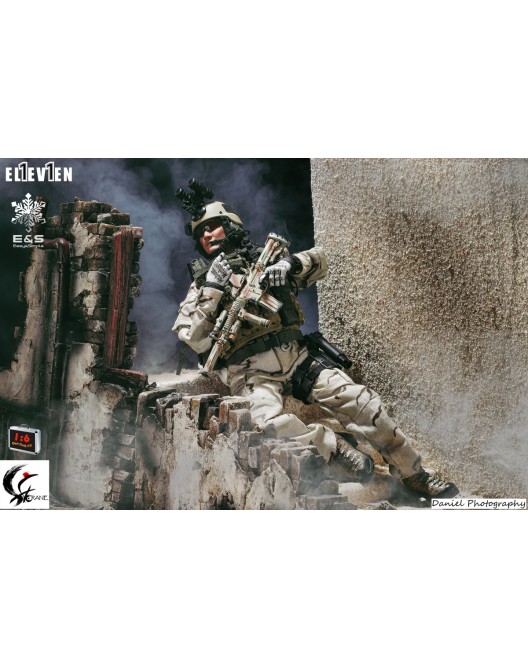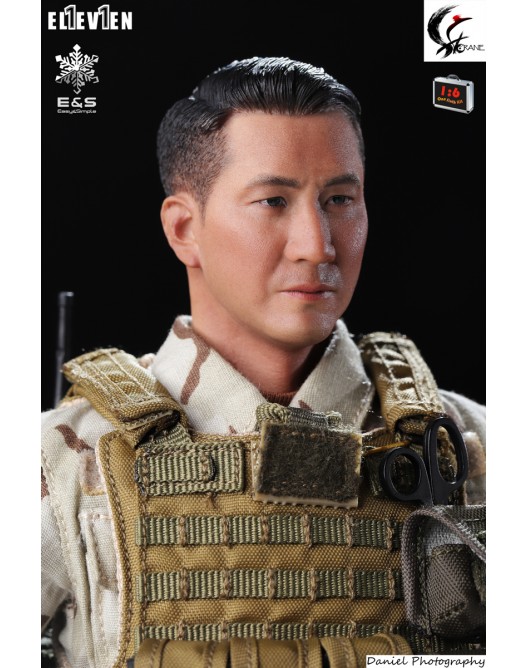 #newproduct
#CraneToys
#GeneYu
#USArmy
#SpecialForces
#ModernMilitary
#Historical
I apologize for the two different sizes of the images (2 different sources for them):
Product code: SS111
In-stock: Comming Soon
HEADGEAR
M-1 combat helmet (metal)
M-1 combat helmet liner
Snow white helmet cover
Snow white face mask
HEADSCULPT­­­
WWII US Army soldier life-like head sculpt
BODY
S2.5 BODY
Weapon bare Hand (1 Pair)
Bendable bare Hand (1 Pair)
Bare Feet (1 Pair)
UNIFORM
GI wool shirt
Brown T-shirt
M-41 field jacket (/w 28th Infantry div. Patch)
GI wool pants
Snow suit smock
Snow white mittens (1 pair)
Wool mitten liners (1 pair)
Wool scarf
Snow pants
M1944 high neck wool sweater (/w 28th Infantry div. Patch)
GI combat boots (sewing leather)
FIELD GEAR
M-1936 suspenders
M-1936 pistol belt
M-1910 canteen cover
M-1910 canteen (metal)
M-1910 canteen cup (metal)
M-1942 first aid pouch
M-43 entrenching tool cover
M-43 tool entrenching tool shovel (metal)
M-1943 wire cutter pouch
M-1938 wire cutter
M-1923 .45 magazine pouch
TL-122 flashlight torch
M-2 grenade
WEAPON
M1919A6 Browning .30 machine gun (metal)
.30 M1A1 ammo box (metal)
CNC metal bullet / metal bulletlink
M1911 .45 pistol
M1911 7rd magazine x 3
M-1916 pistol holster
GADGET
YANK Army weekly magazine
Hershey's chocolate
Camel cigarette pack
Cigarette x 3
FIGURE STAND
Ardennes 1944 exclusive figure stand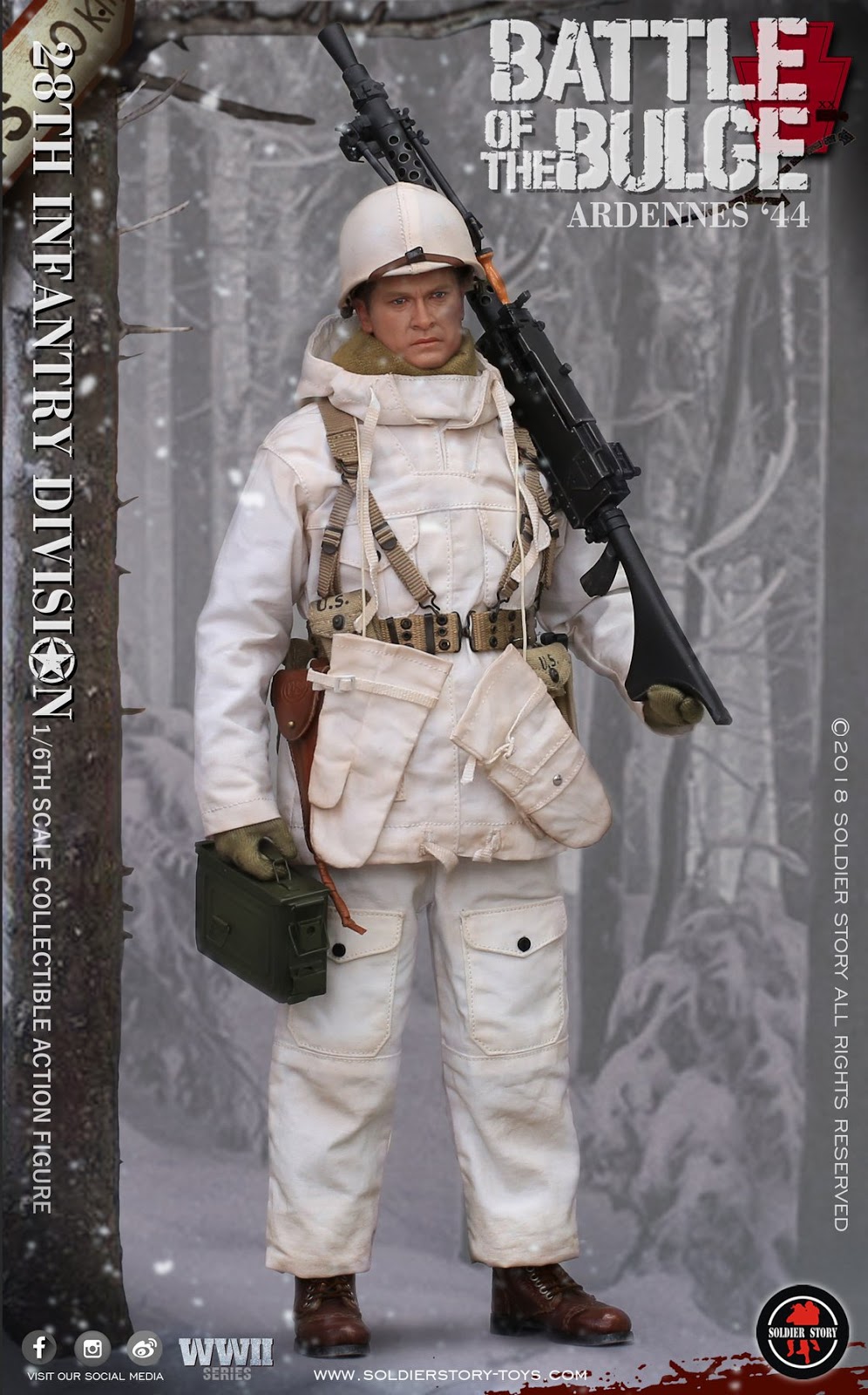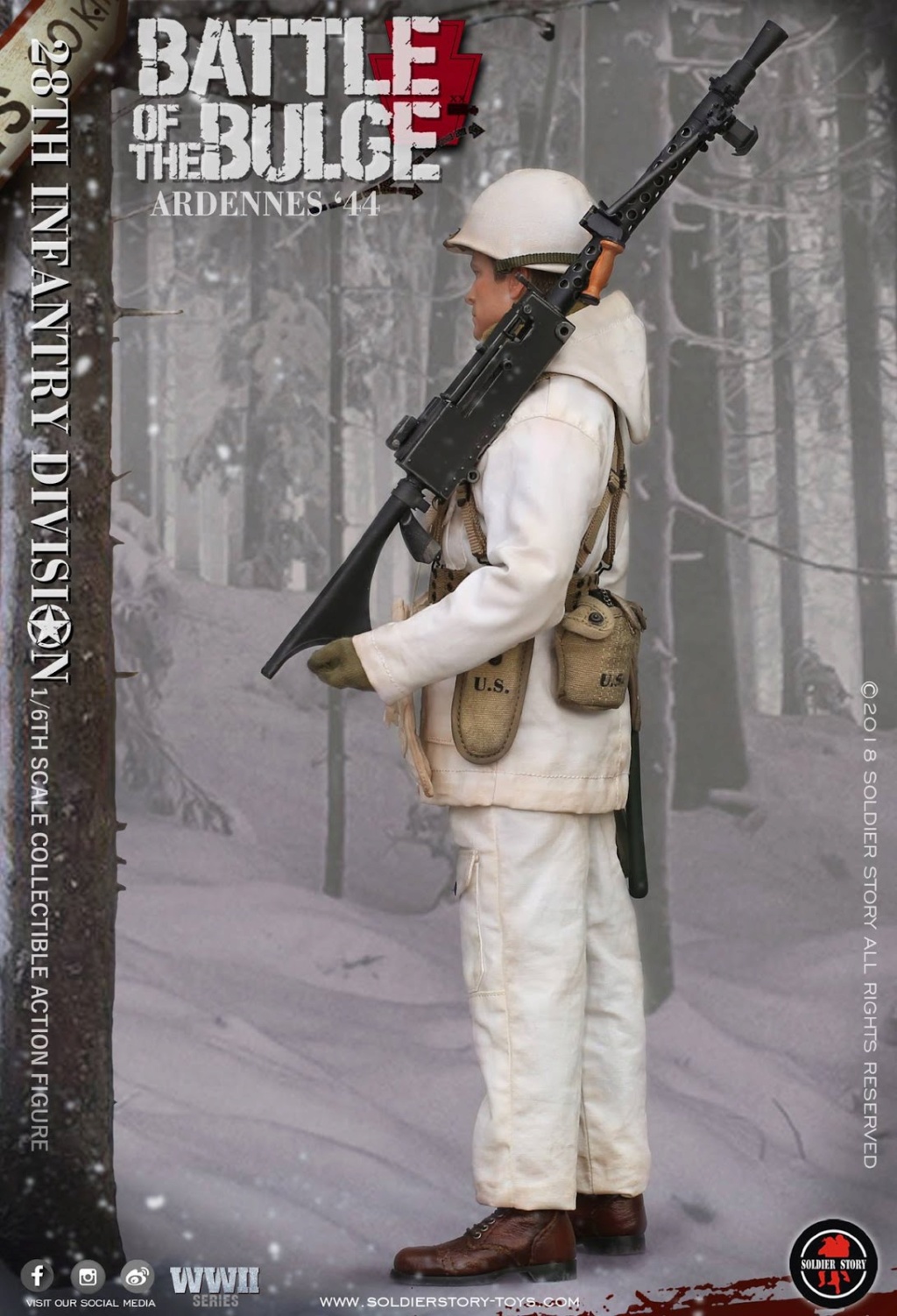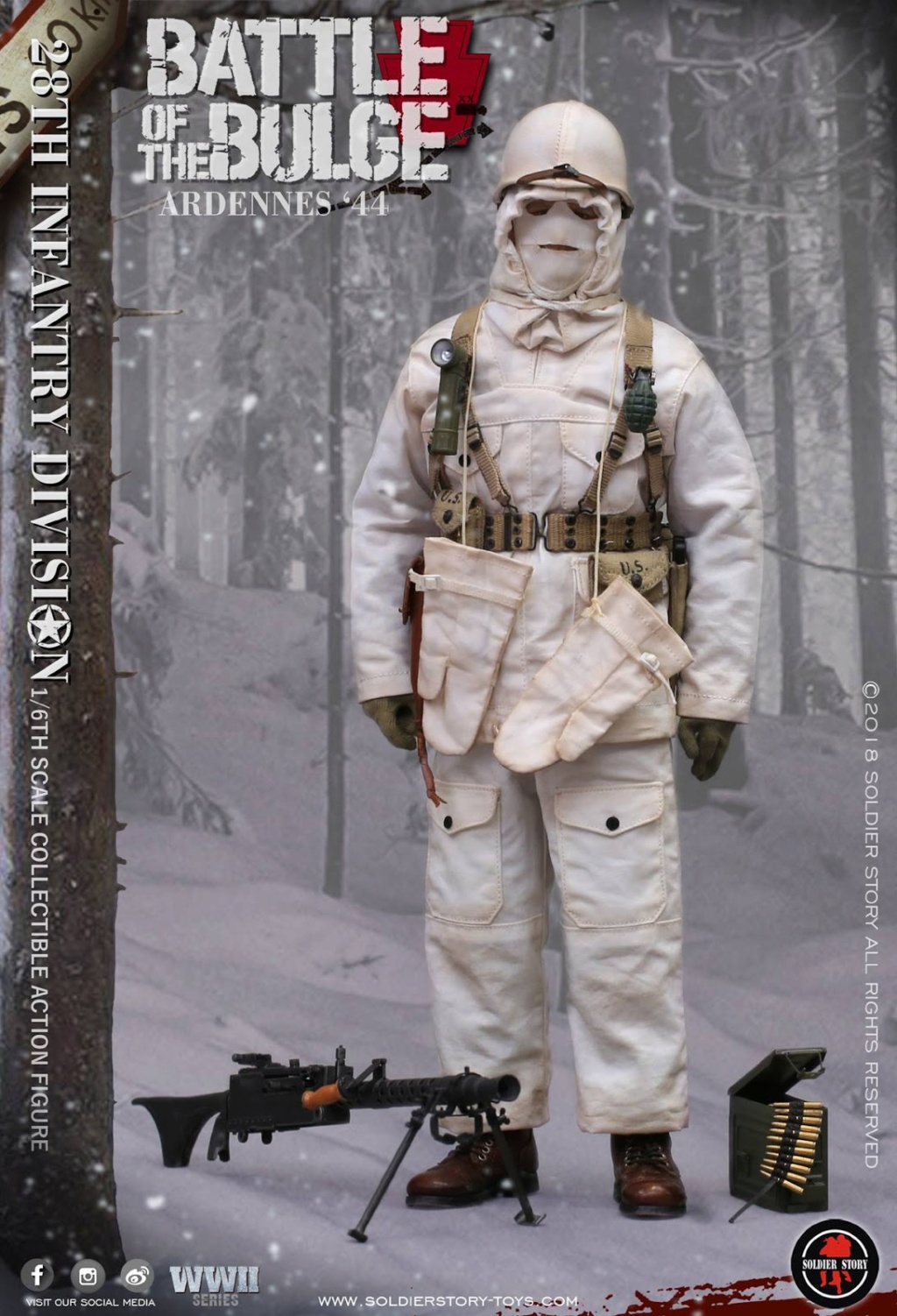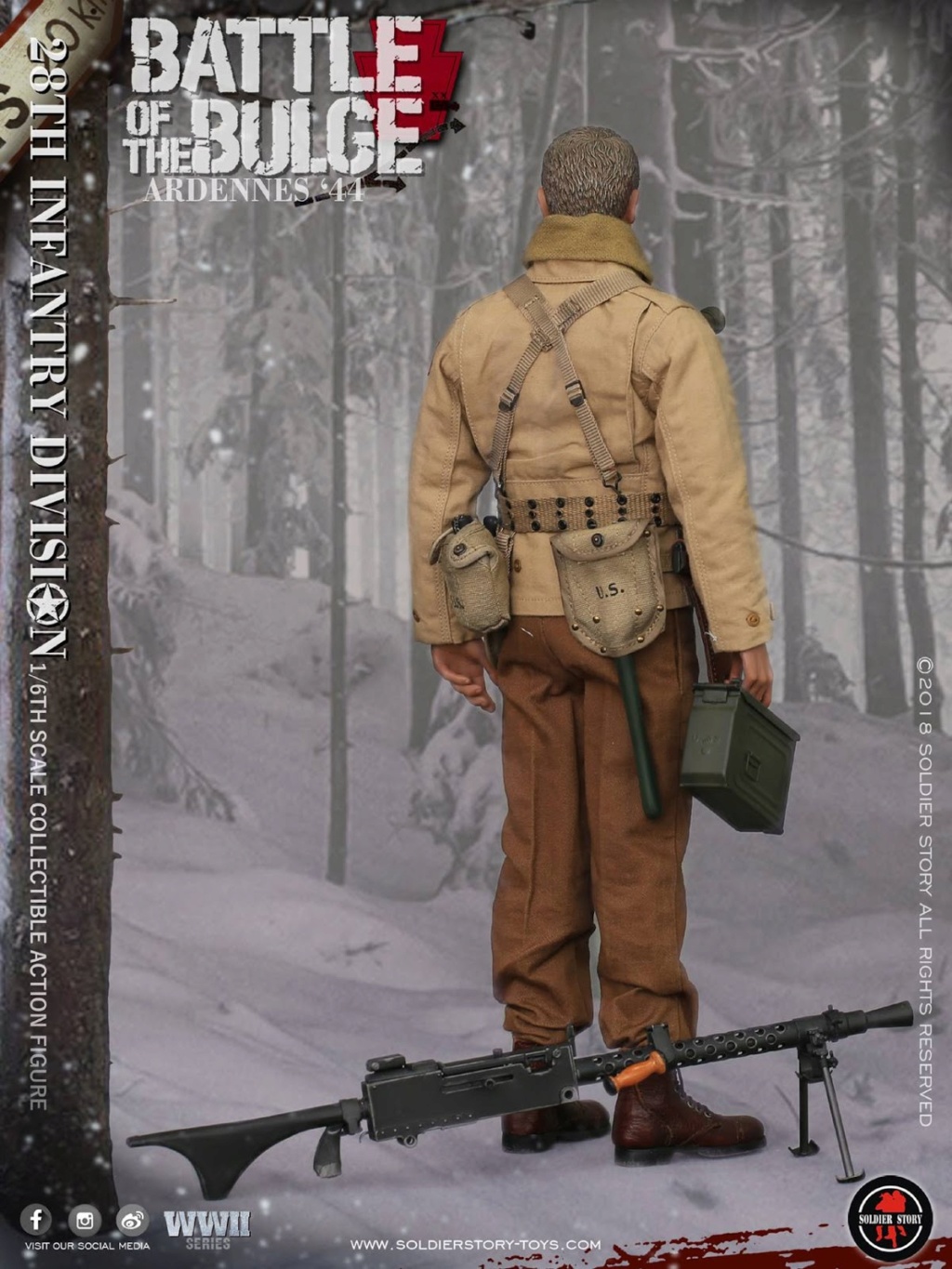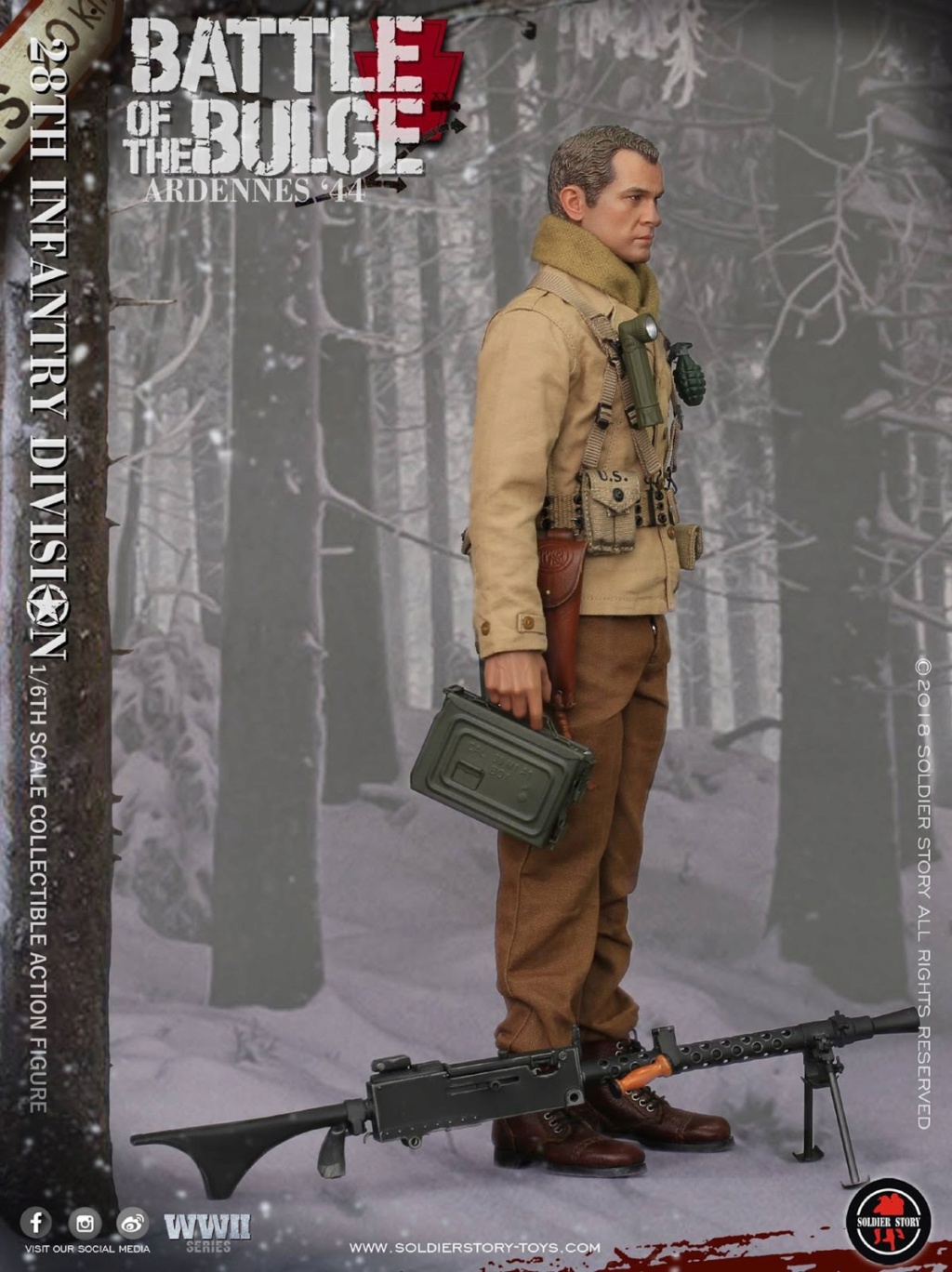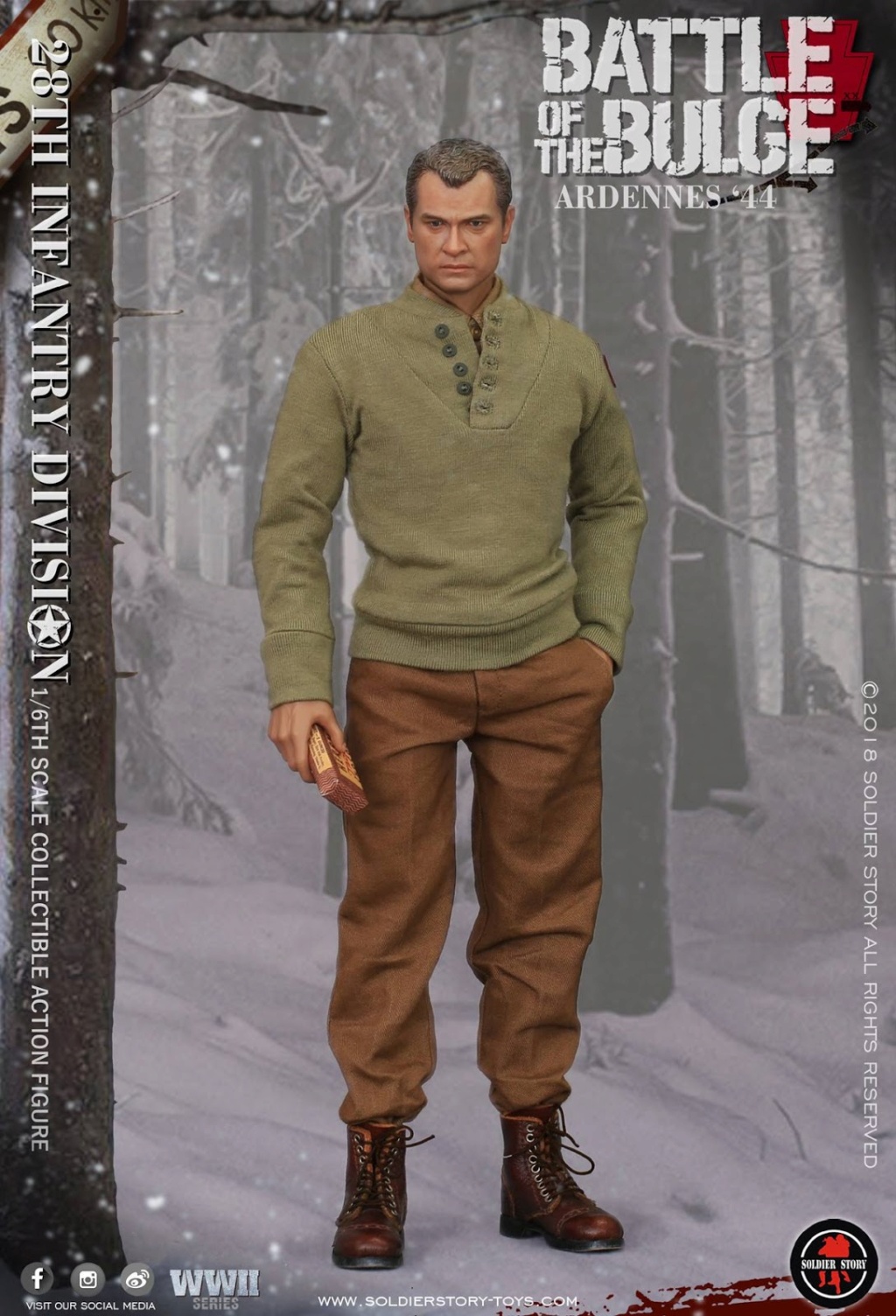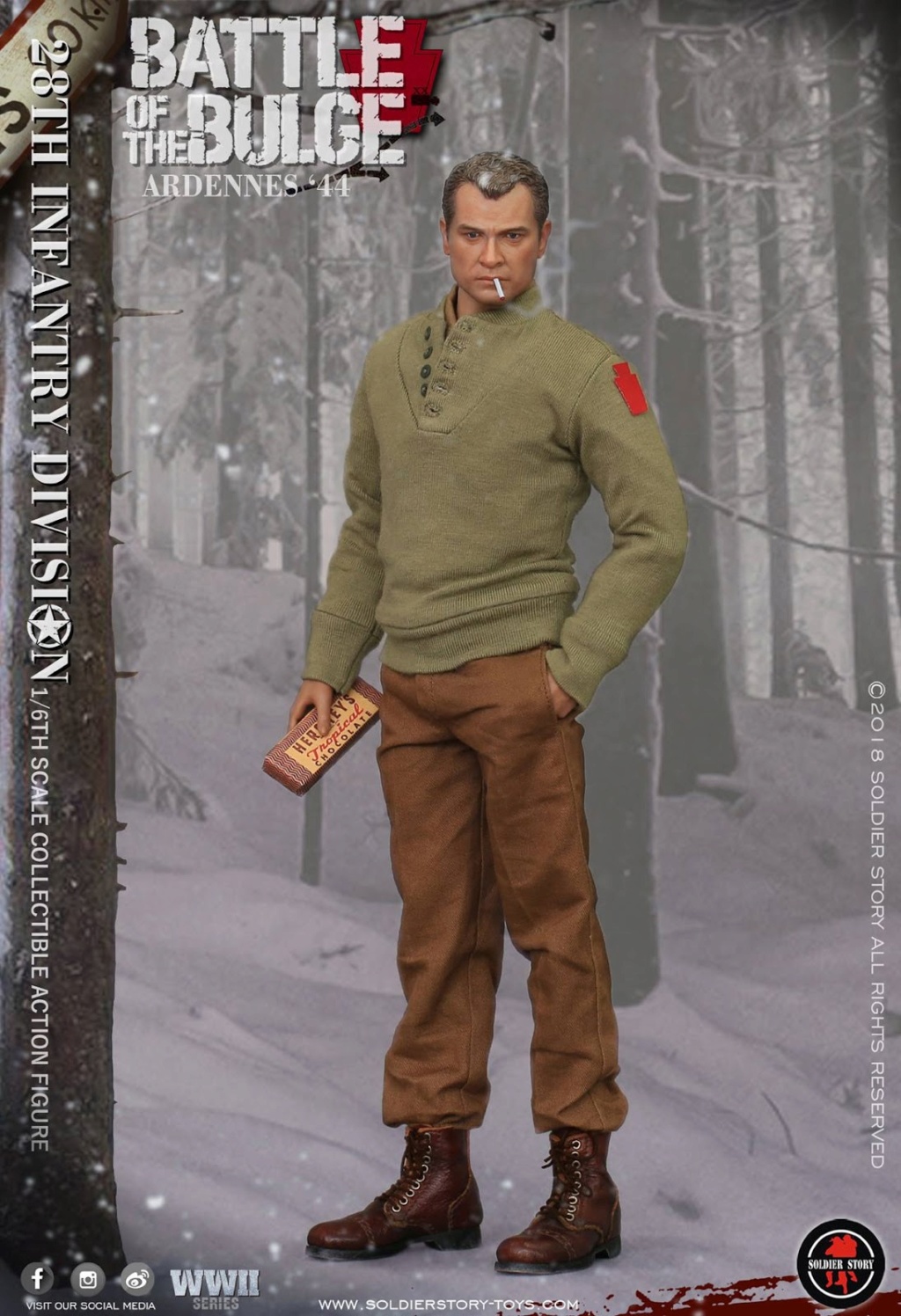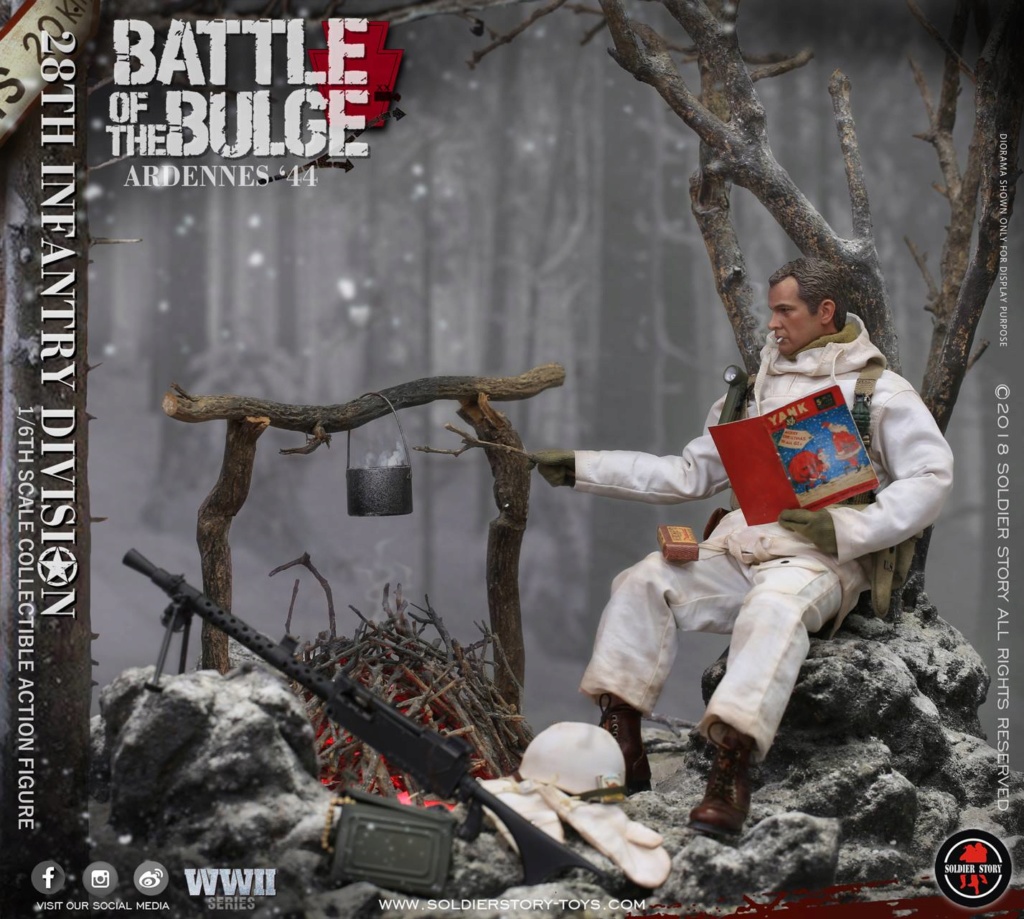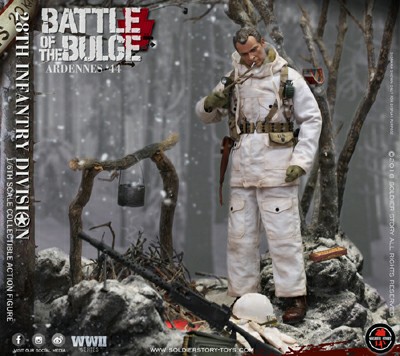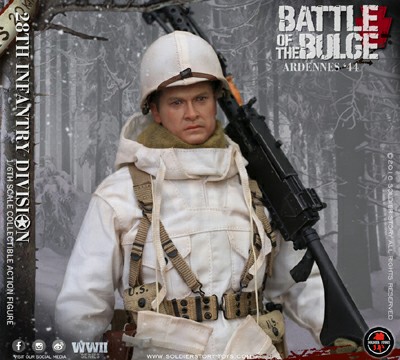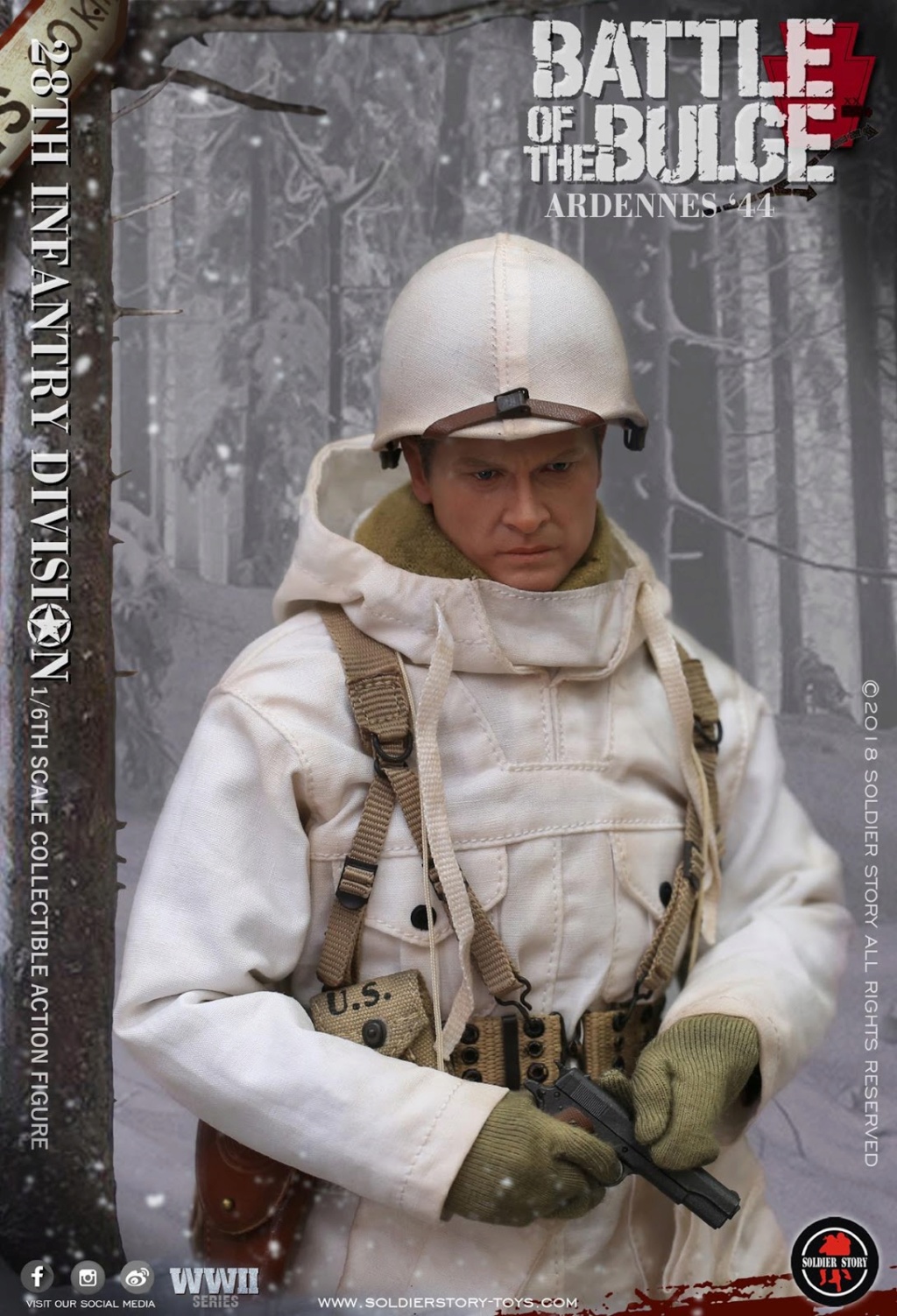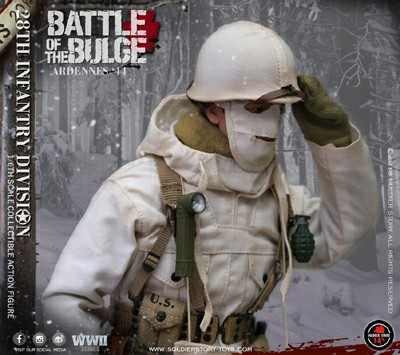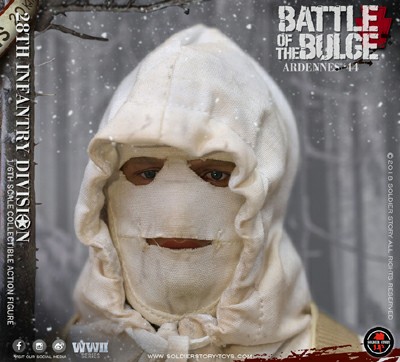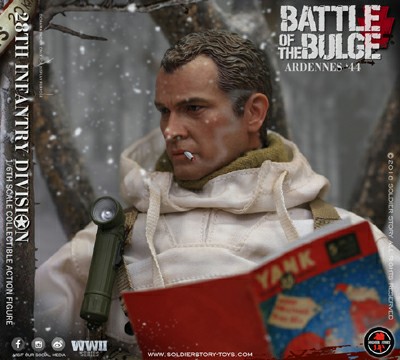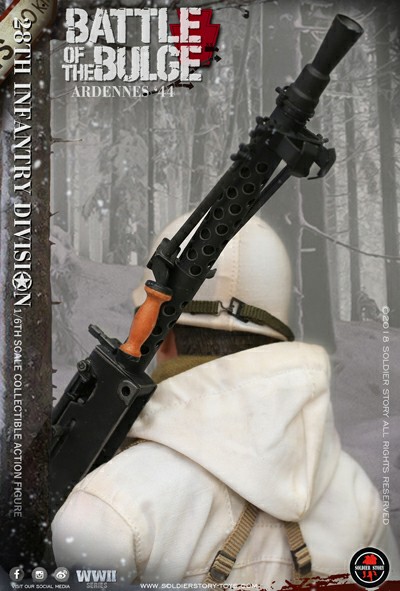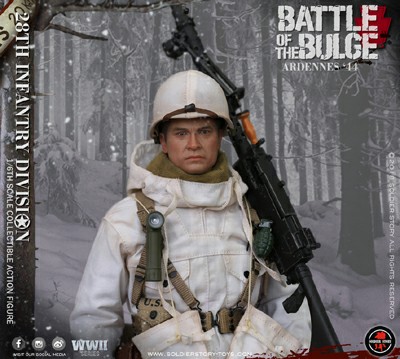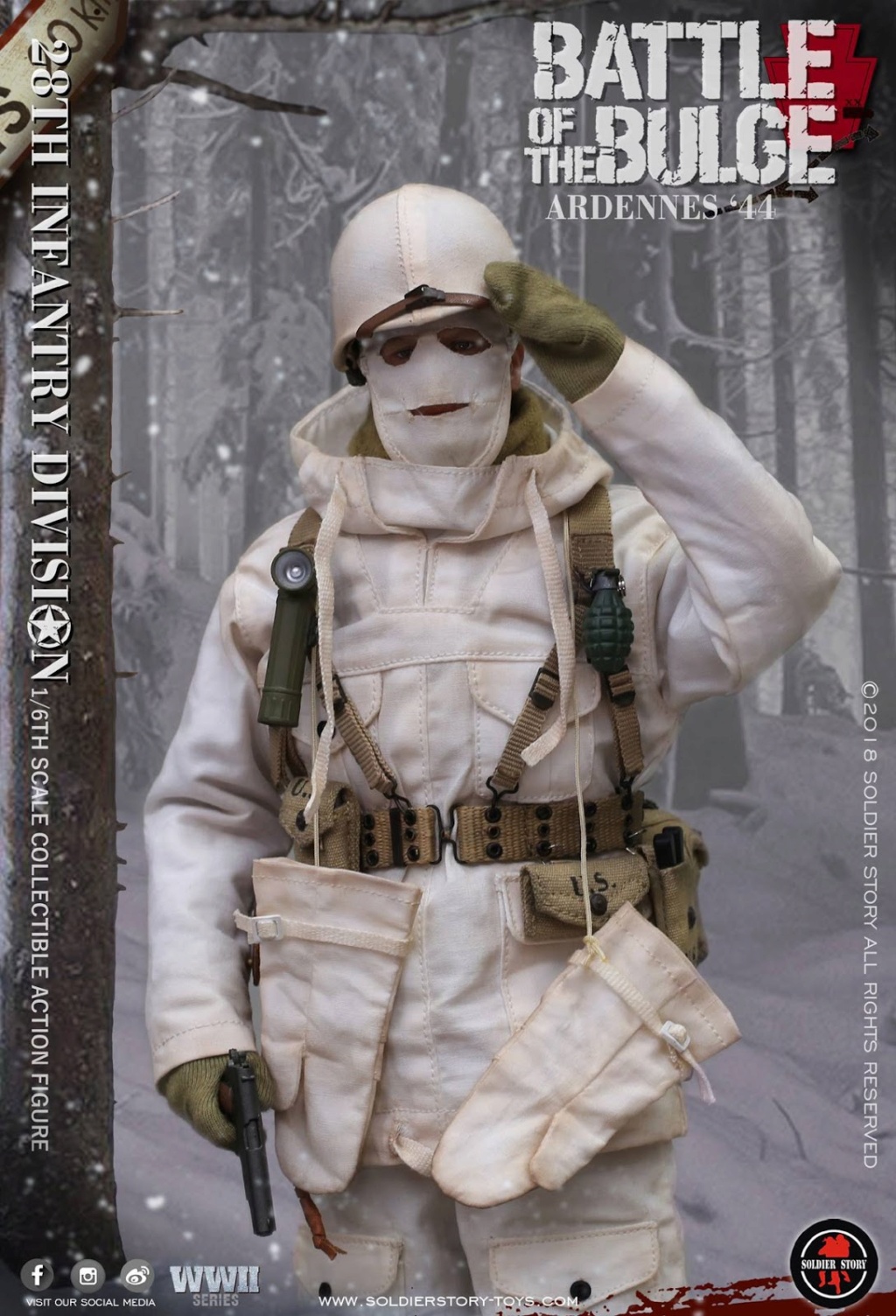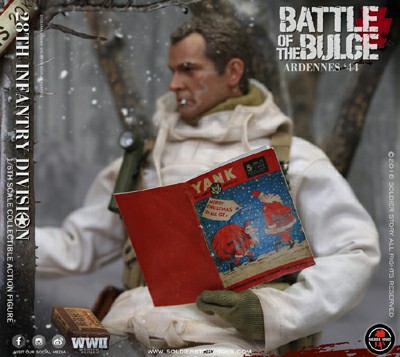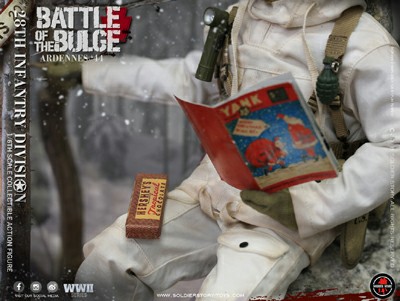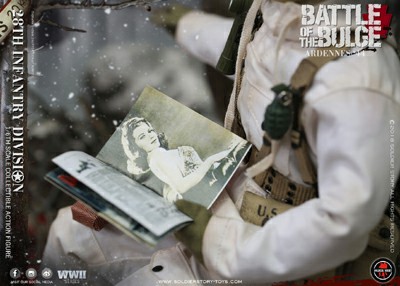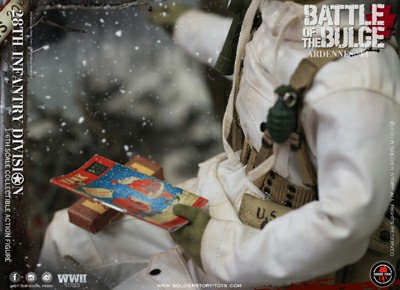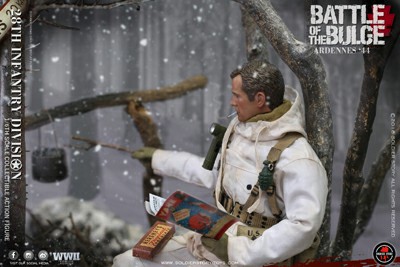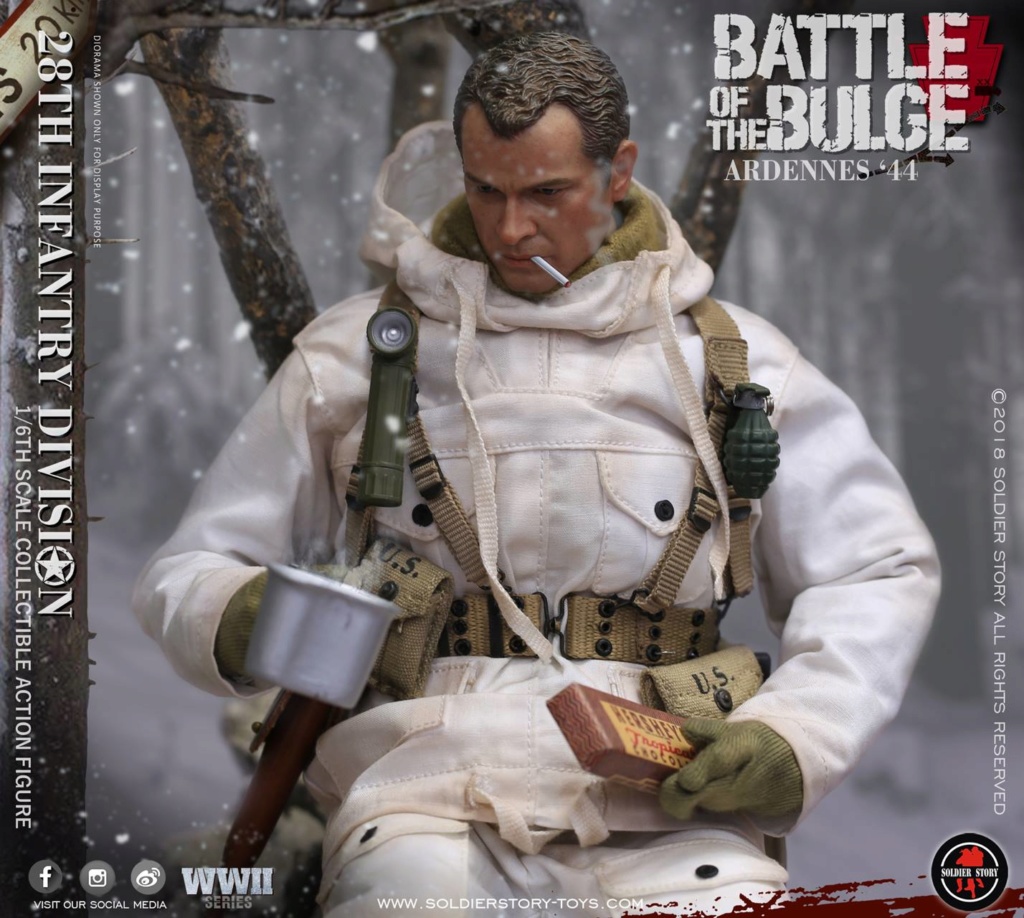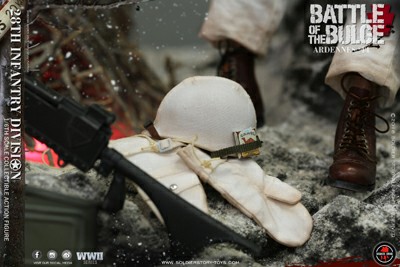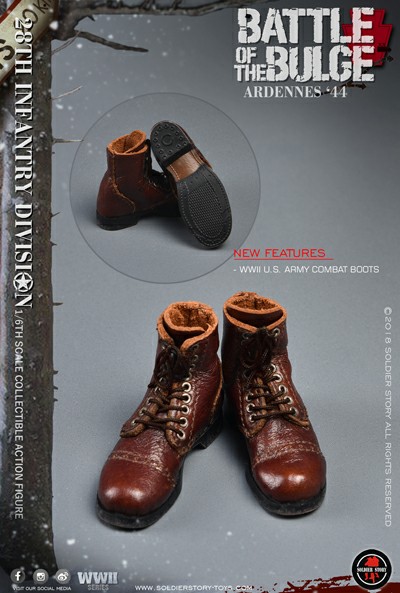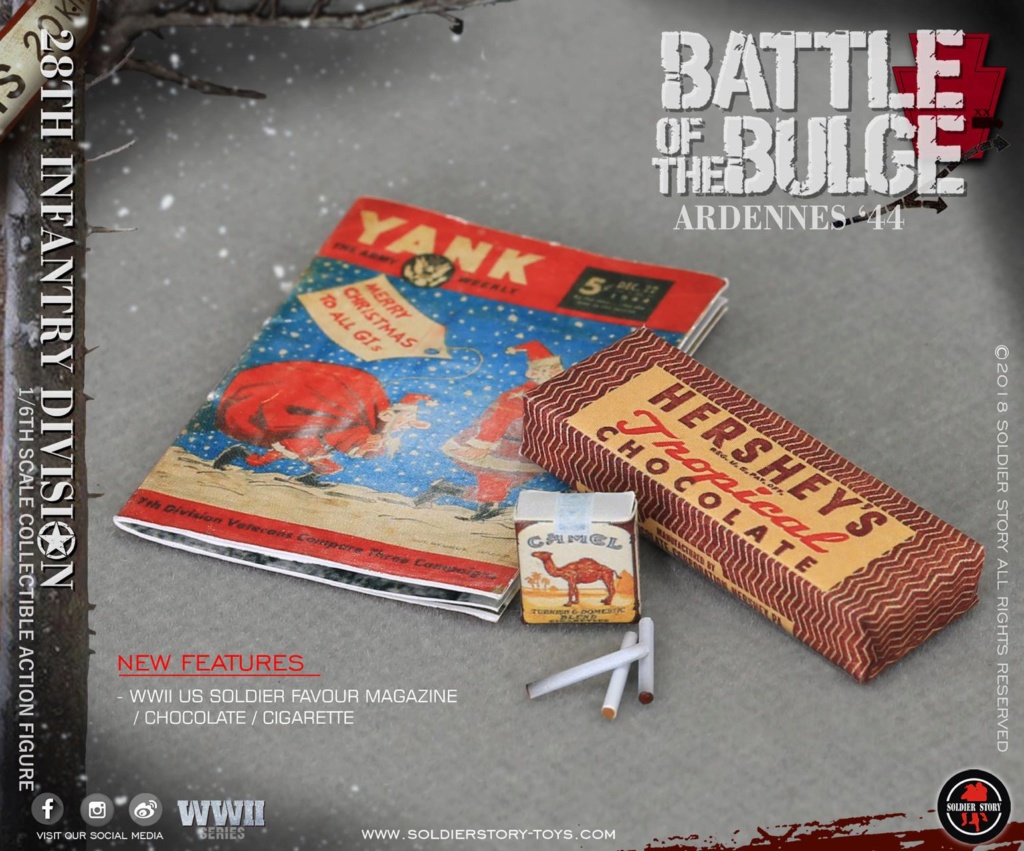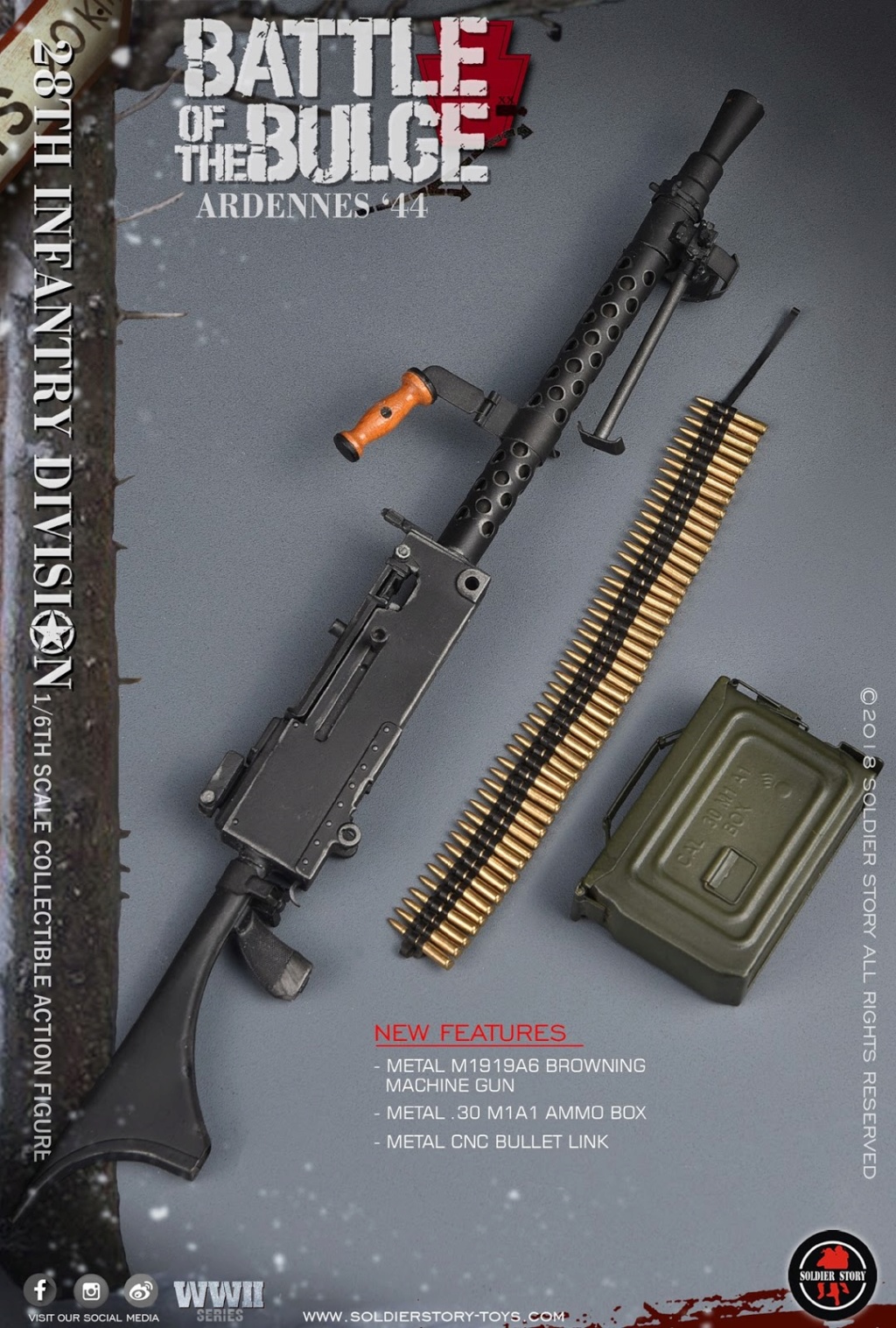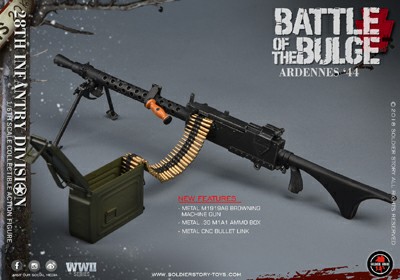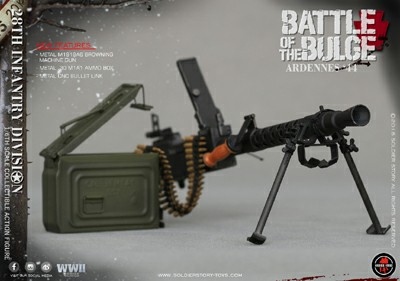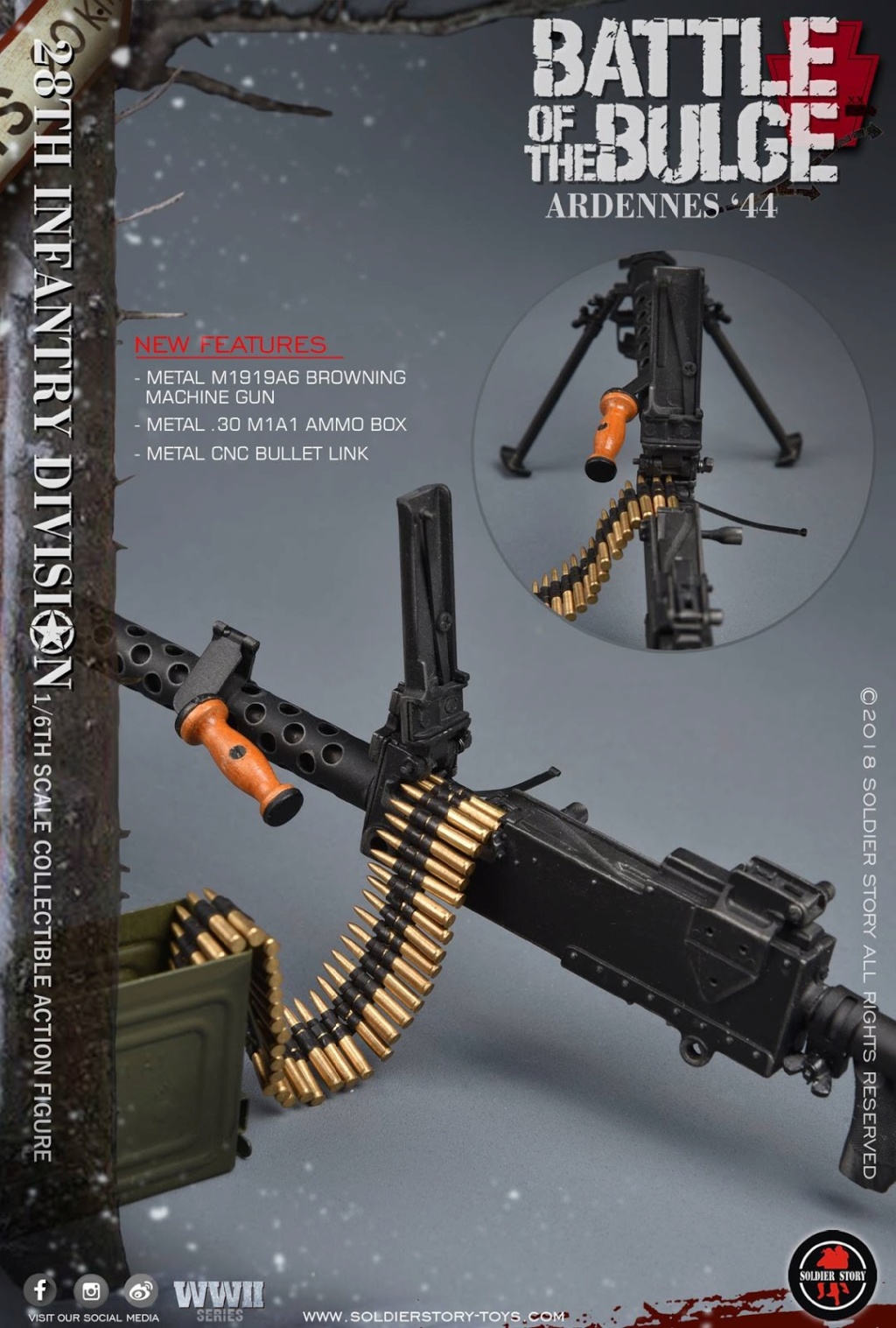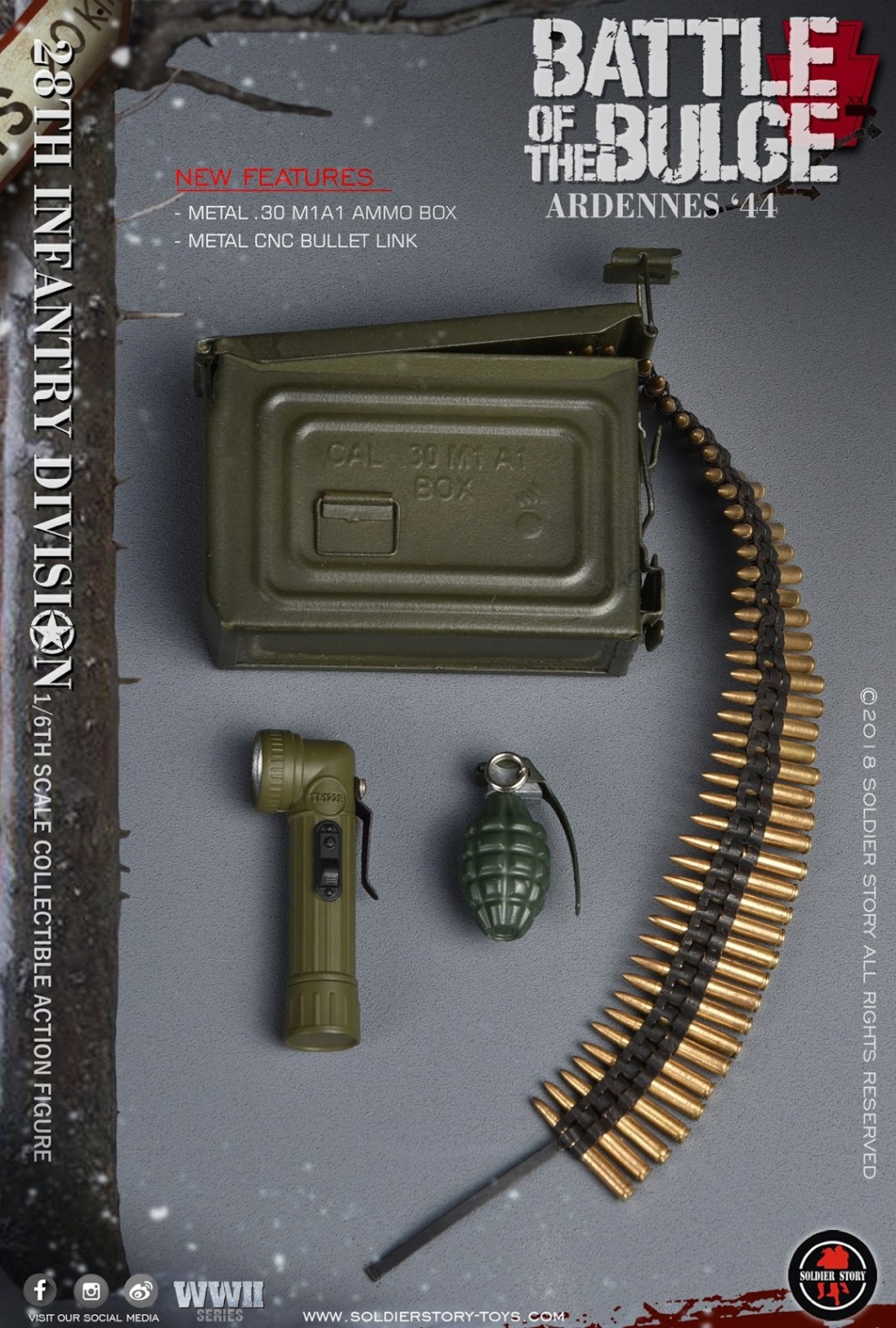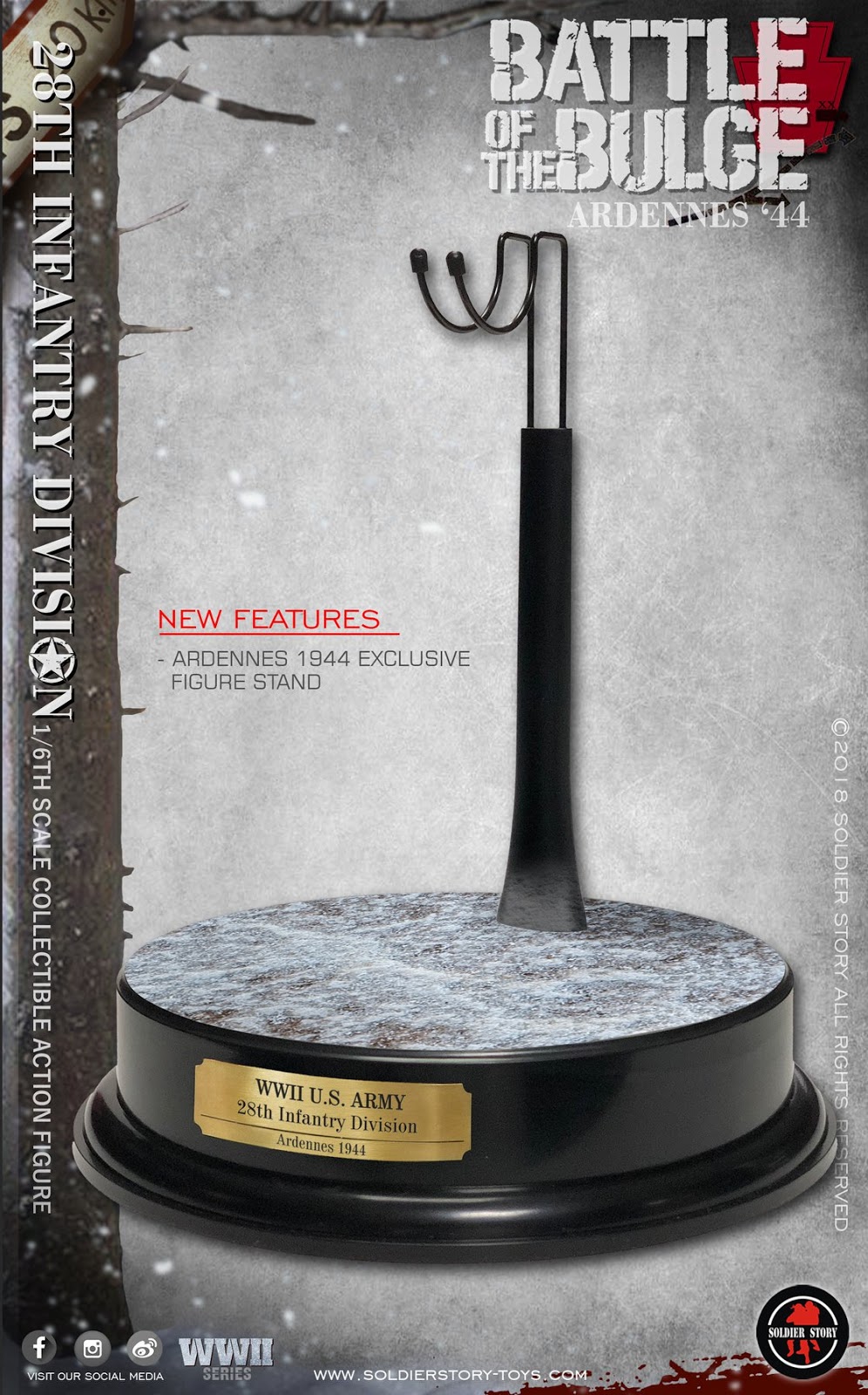 #newproduct
#SoldierStory
#USArmy
#28thInfantry
#WWII
#Ardennes
#BattleoftheBulge
#male
#historical
Search found 4 matches for USArmy