Facepool will modify the details before the bulk shipment, and update the following accessories before shipping, including:
1. Modify the helmet to make it more meager
2. Leggings add buckle group, in line with Army leggings
3. Leather boots upgrade to leather, optimized version
4. Main weapon follow-up update picture
Facepoolfigure Play 1/6 Movable - World War II US Ranger Captain - France 1944
Product number: FP-001
Description of accessories:
Realistic head carving
Male body (including a pair of hands)
M1 helmet (metal)
M-41 jacket (with armband)
M1A1 Thomson submachine gun + magazine (in sample supervision)
M1911A1 pistol + leather holster
Ranger vest
HBT trousers
GI cotton shirt
US military boots
leggings
M36 belt
M42 first aid kit
M10 kettle + bag
M43 folding engineer shovel + harness
Submachine gun magazine
Exquisite scene platform (booking player gifts)
Estimated shipping date , fourth quarter of 2019
The booking cut-off date is June 15th , 2019 , and the previous reservations will be free of charge.
Facepoolfigure 1/6 Action Figure - US Ranger Captain –France 1944
No. FP-001
List:
Head Sculpture
Male Nude Body(Include one set of interchangeable hands)
M1 Helmet (Metal)
M-41 Jacket (insigniaincluded)
M1A1 Thompson Machine Gun + Clip (Prototype in progress)
M1911A1 Pistol + leather holster
Ranger Assault Vest
HBT Trousers
GI Wool Shirt
US Leather Boots
Leggings, Canvas
M36 pistol belt
M42 first aid pouch
M10 Canteen w/Cover
M43 Folding EntrenchingTool w/ carrier
Ammo Bag
US Ranger shoulderdiamond
Diorama Base(Pre-order only)
Estimate Release Date: 2019 fourth quarter
Preorder close date 2019-06-15, all preorders include diorama base.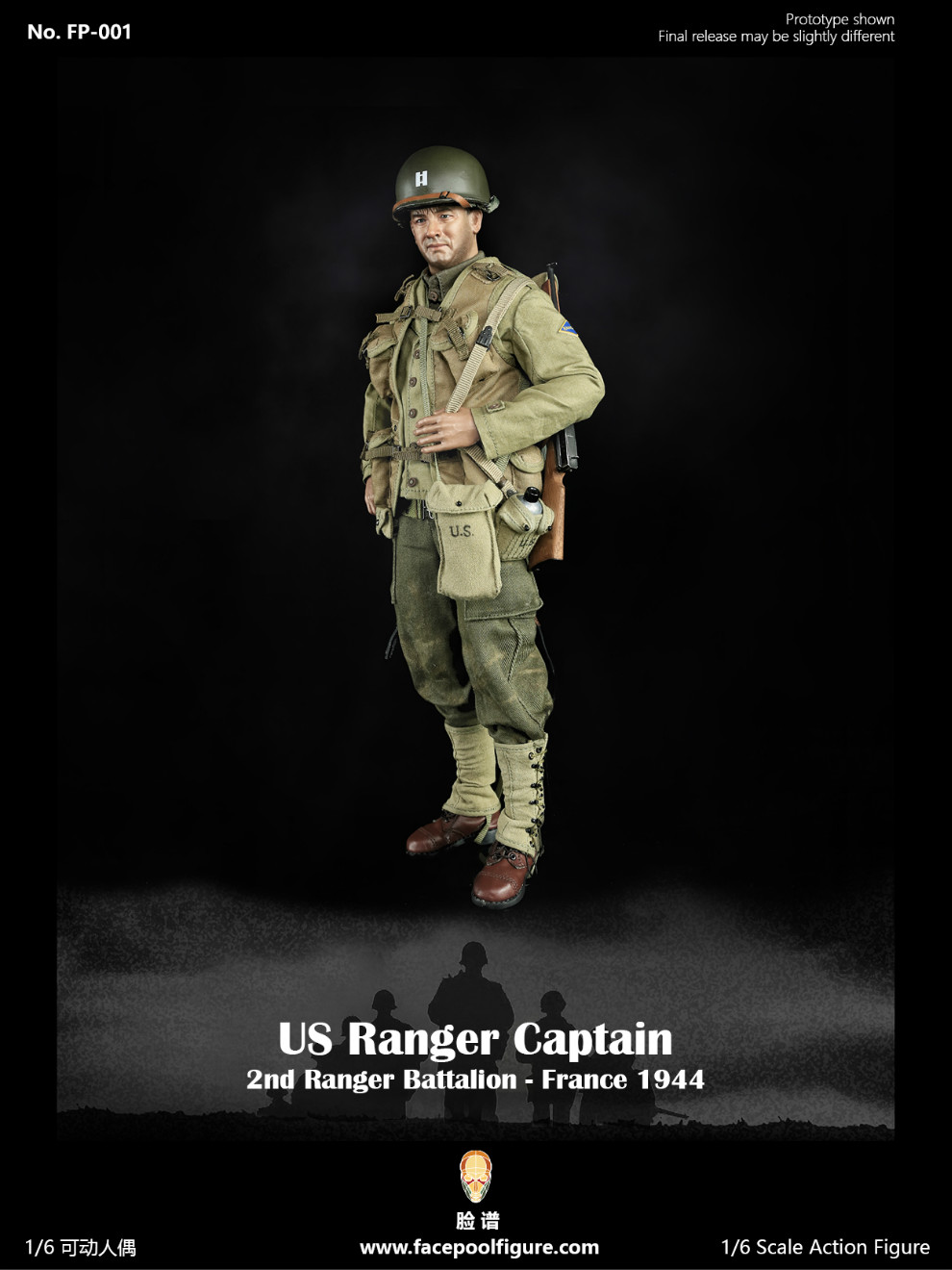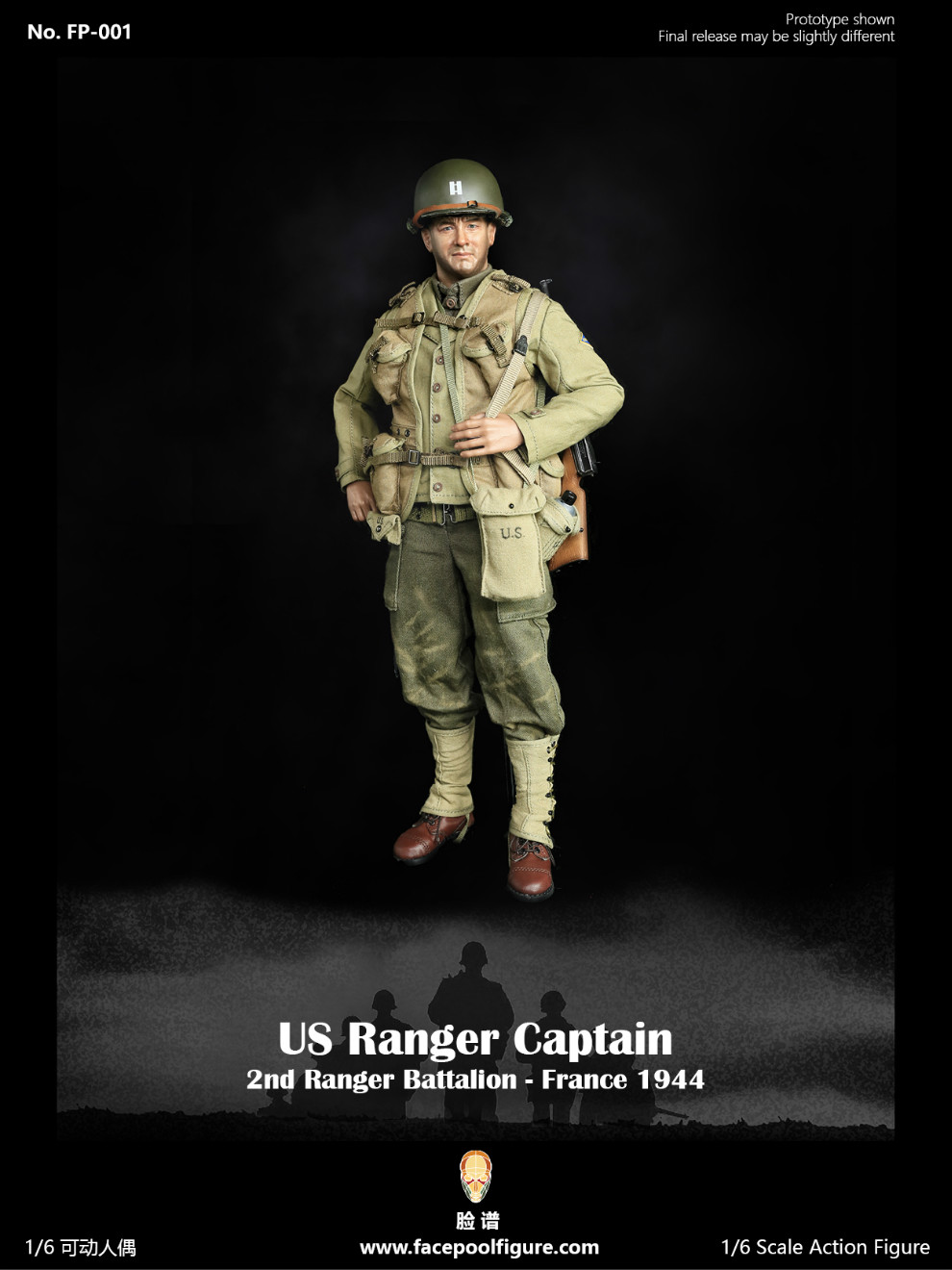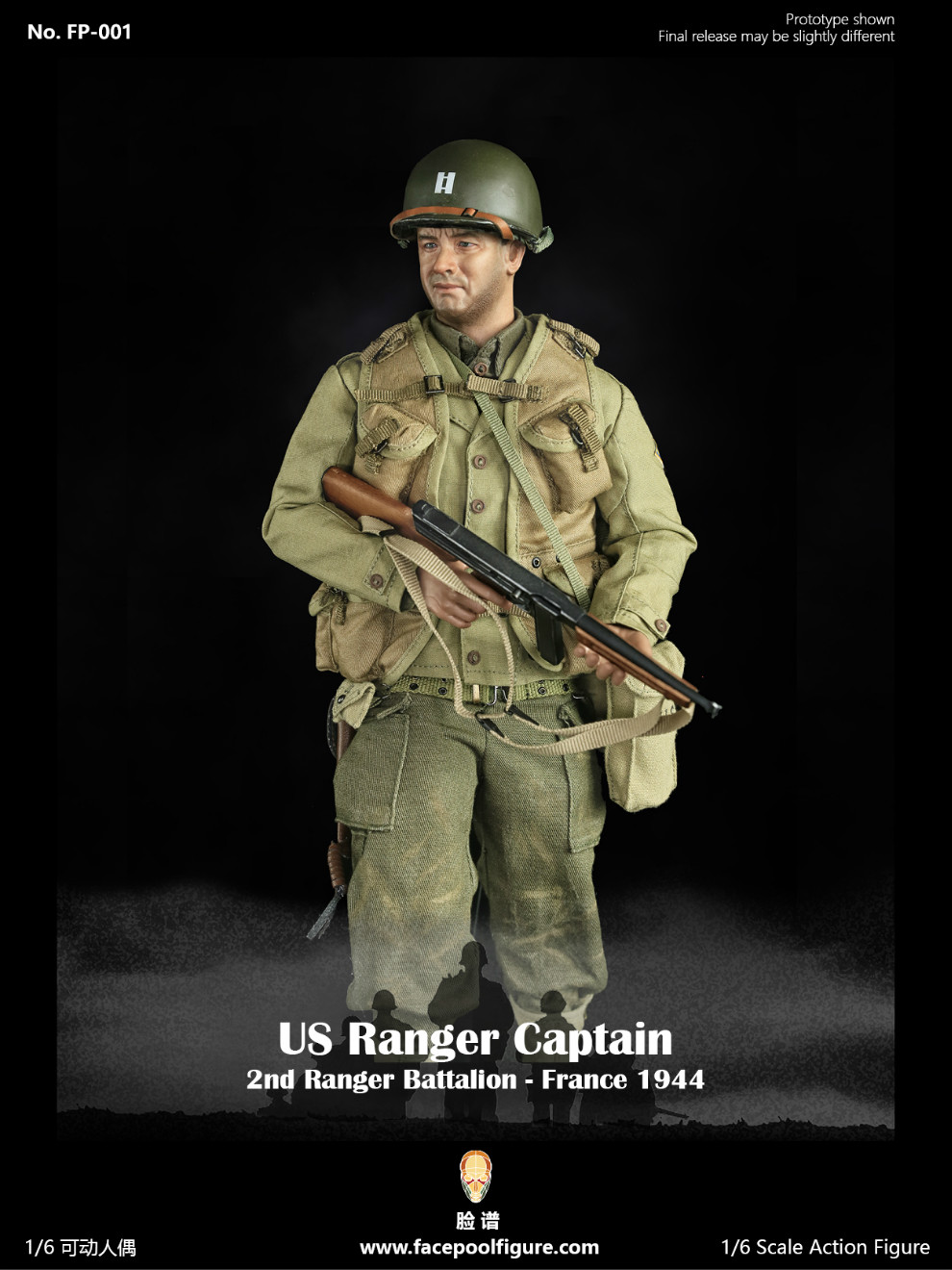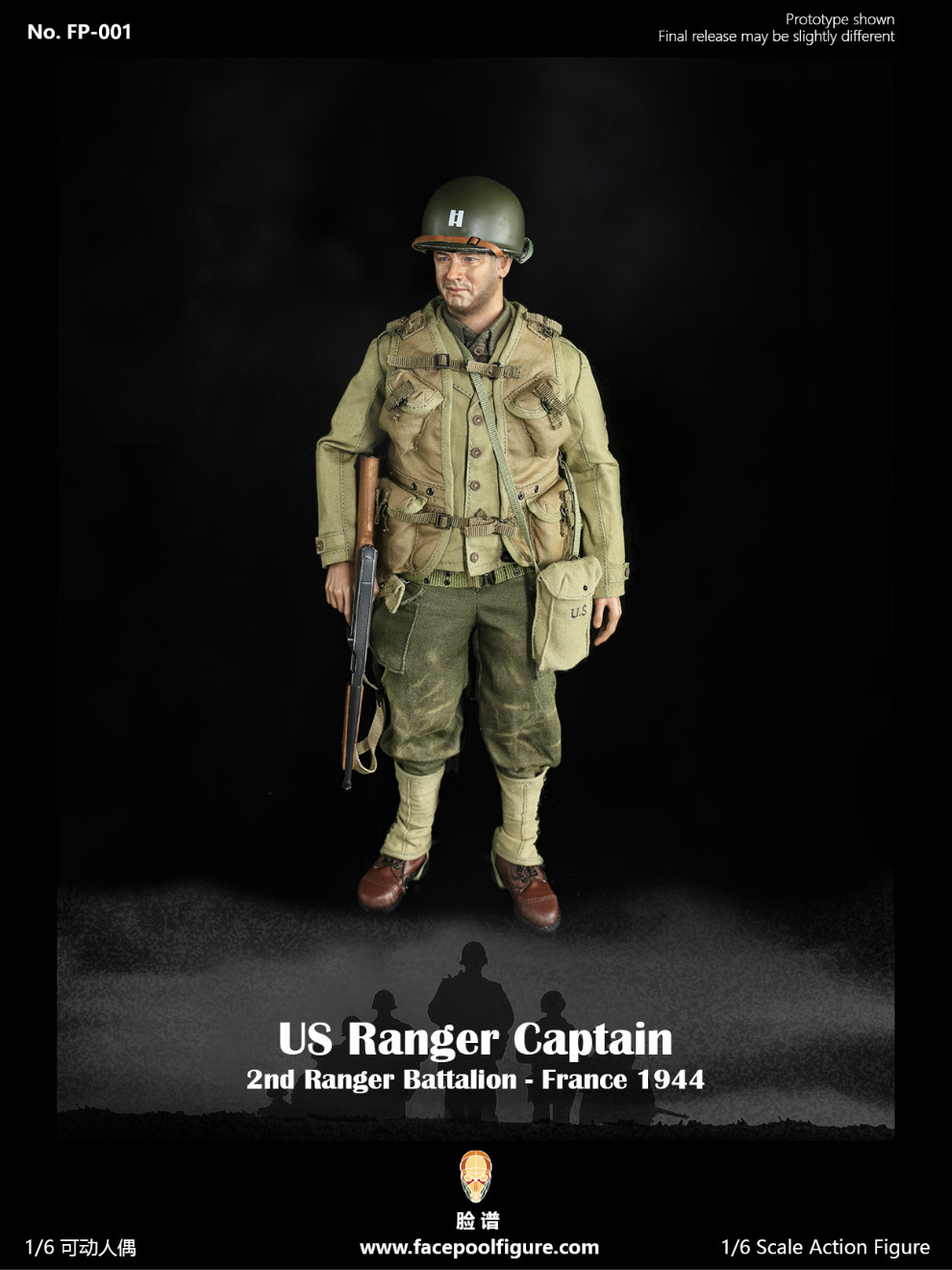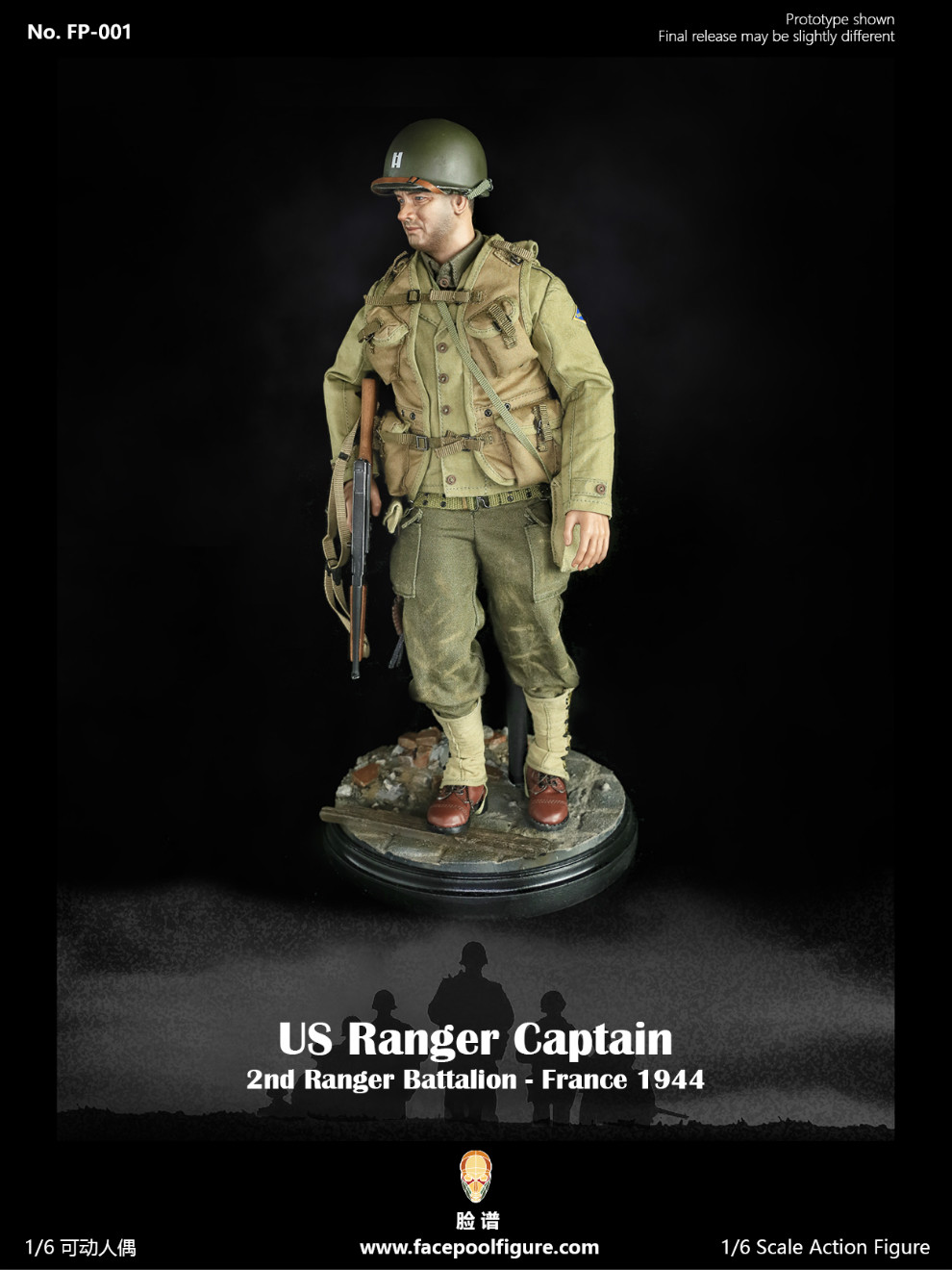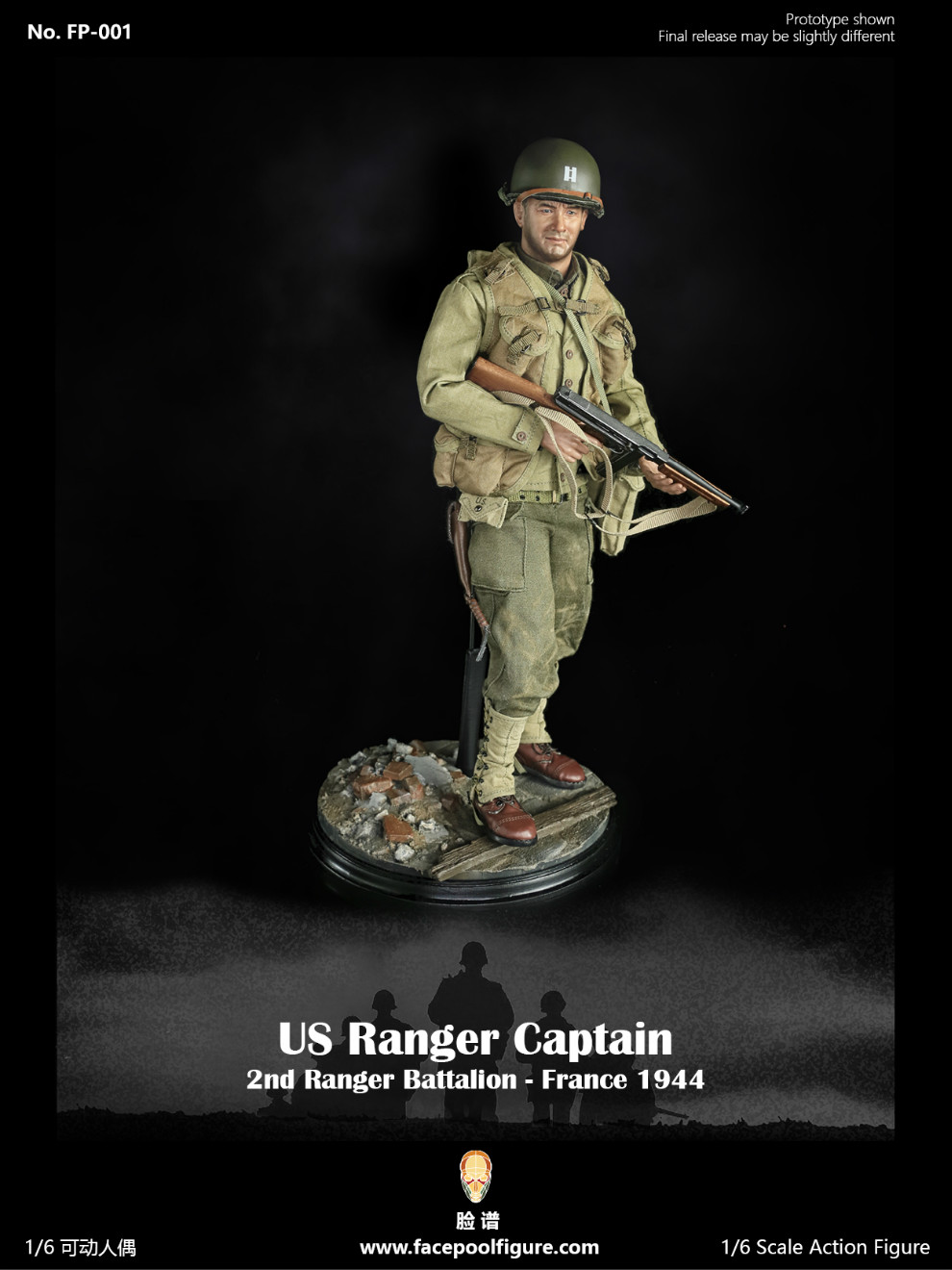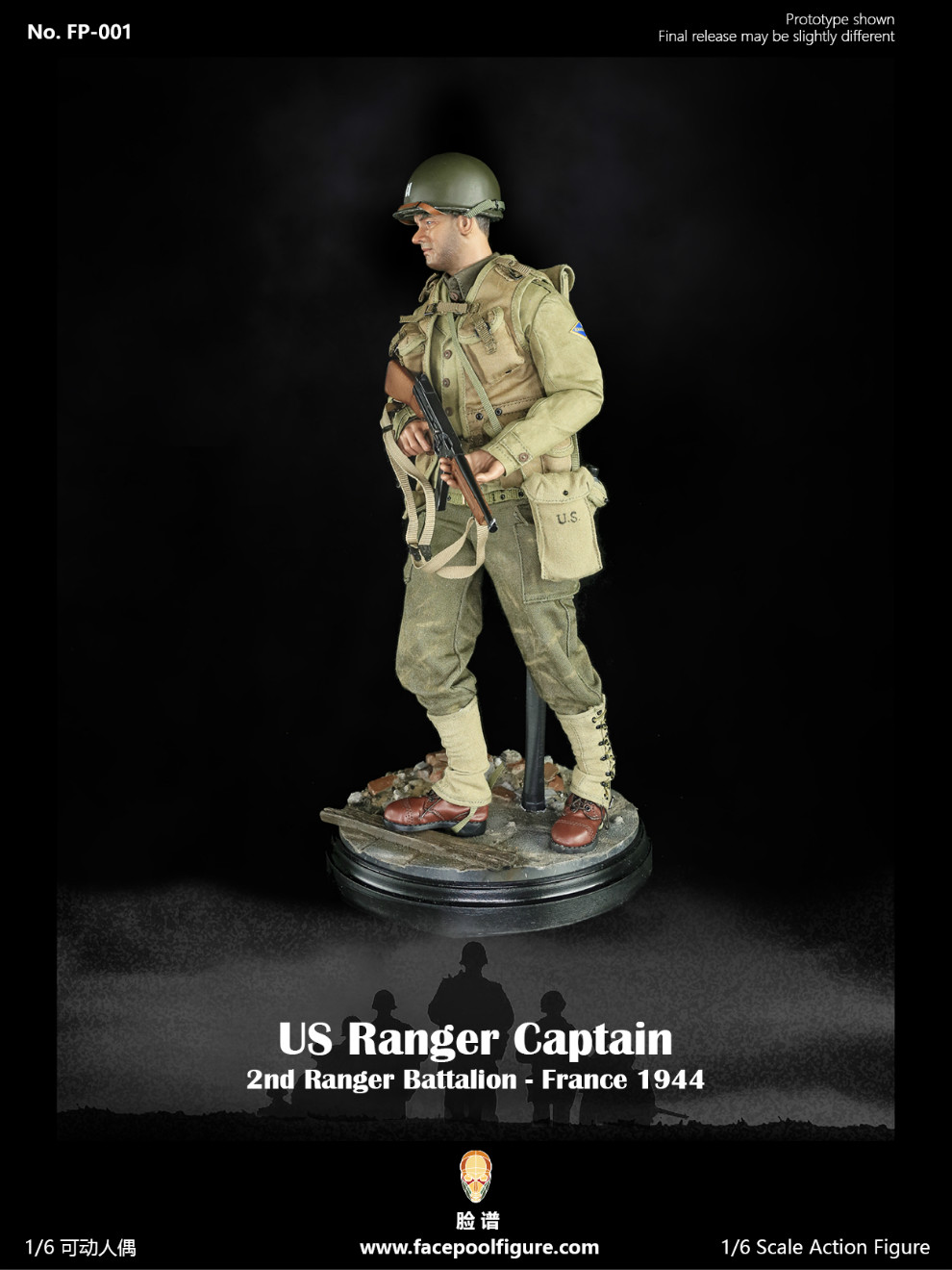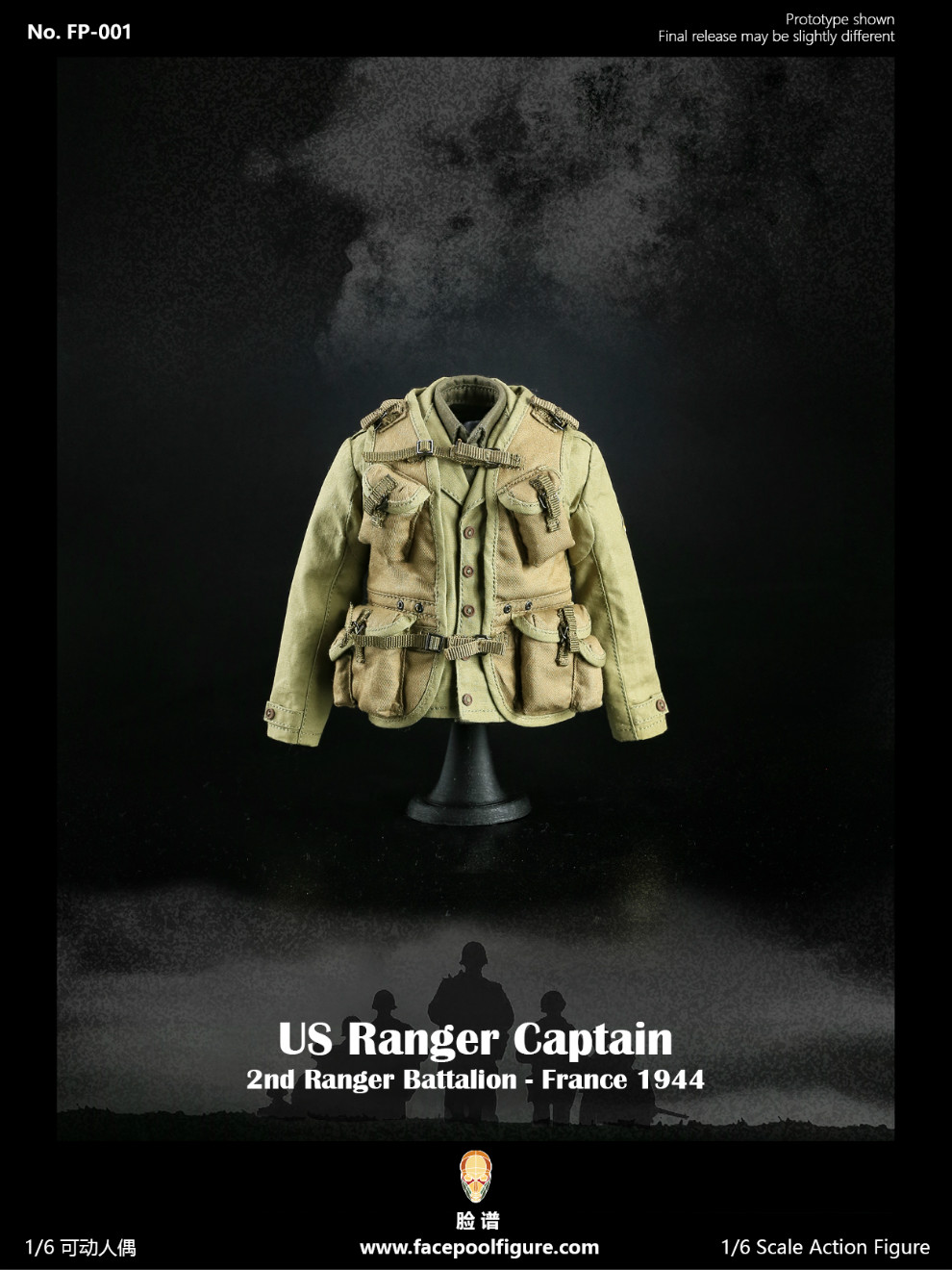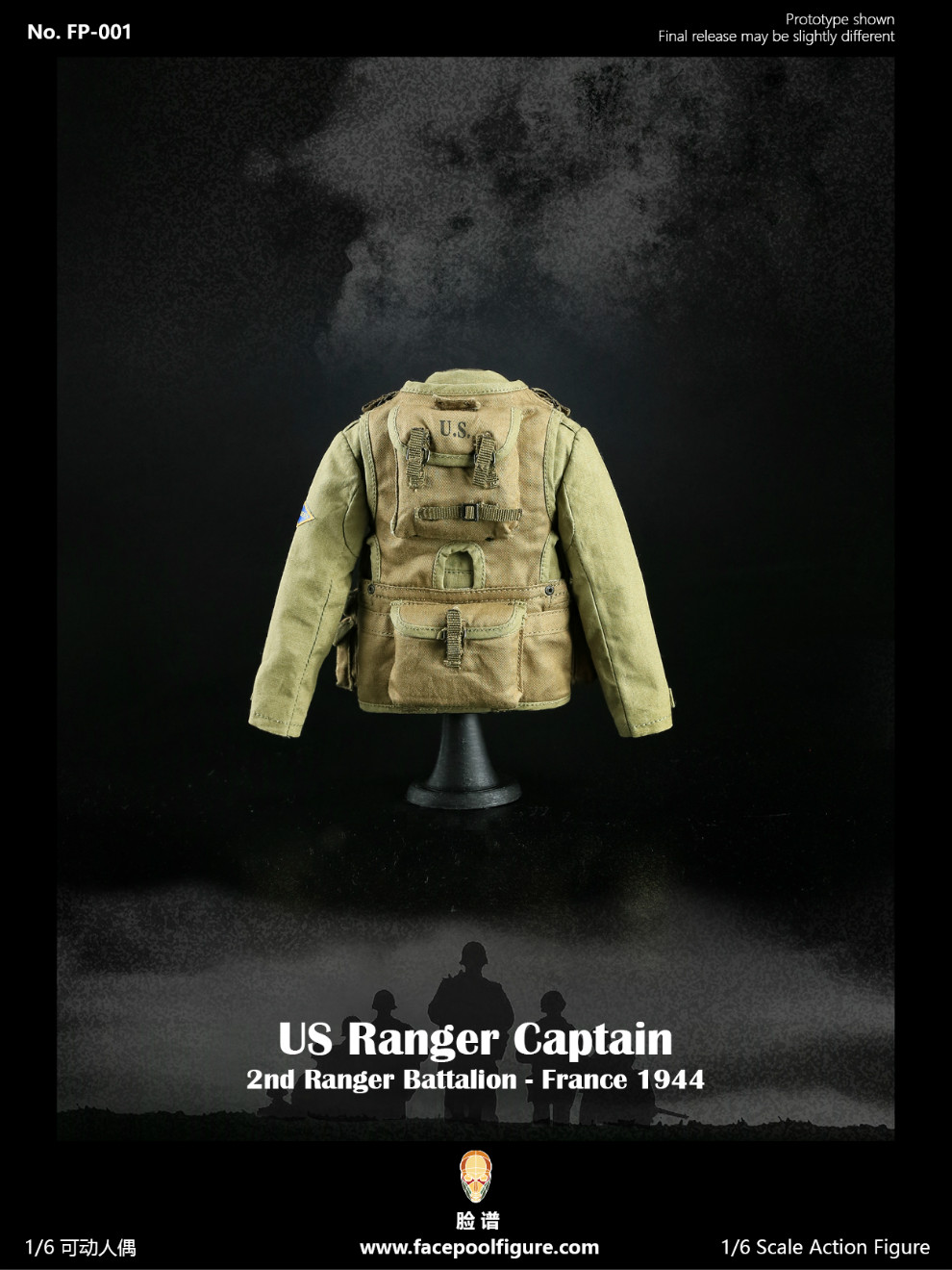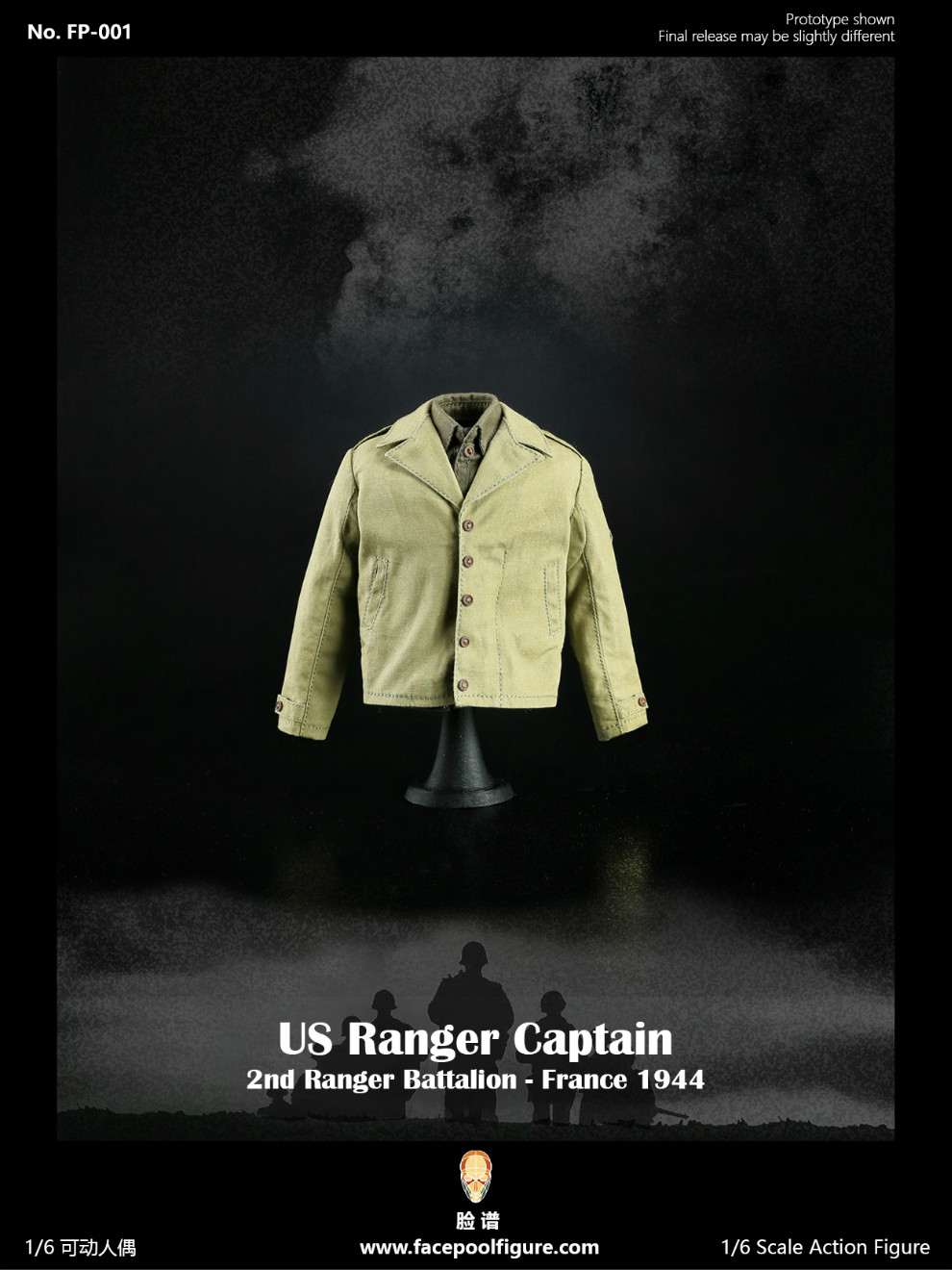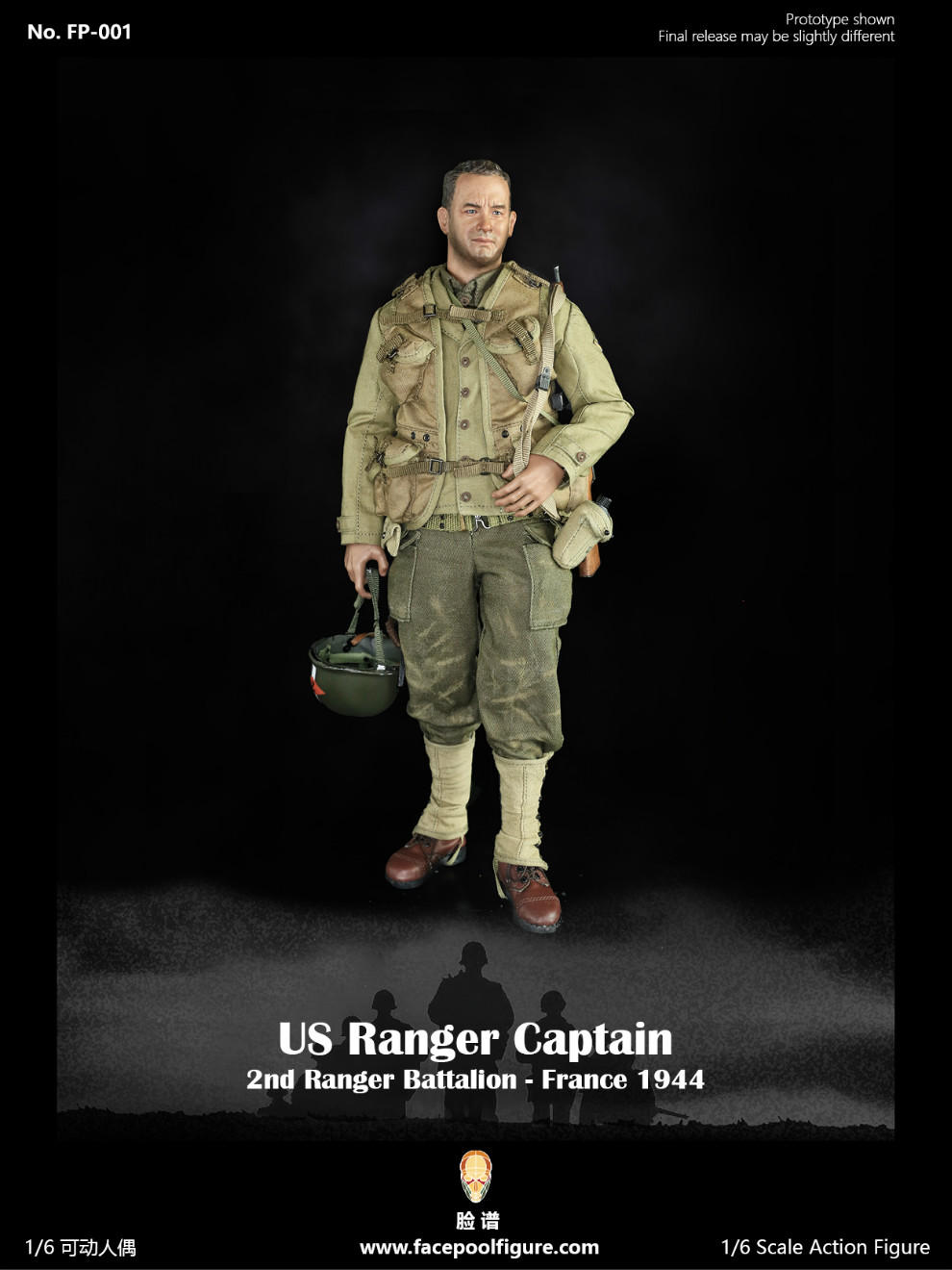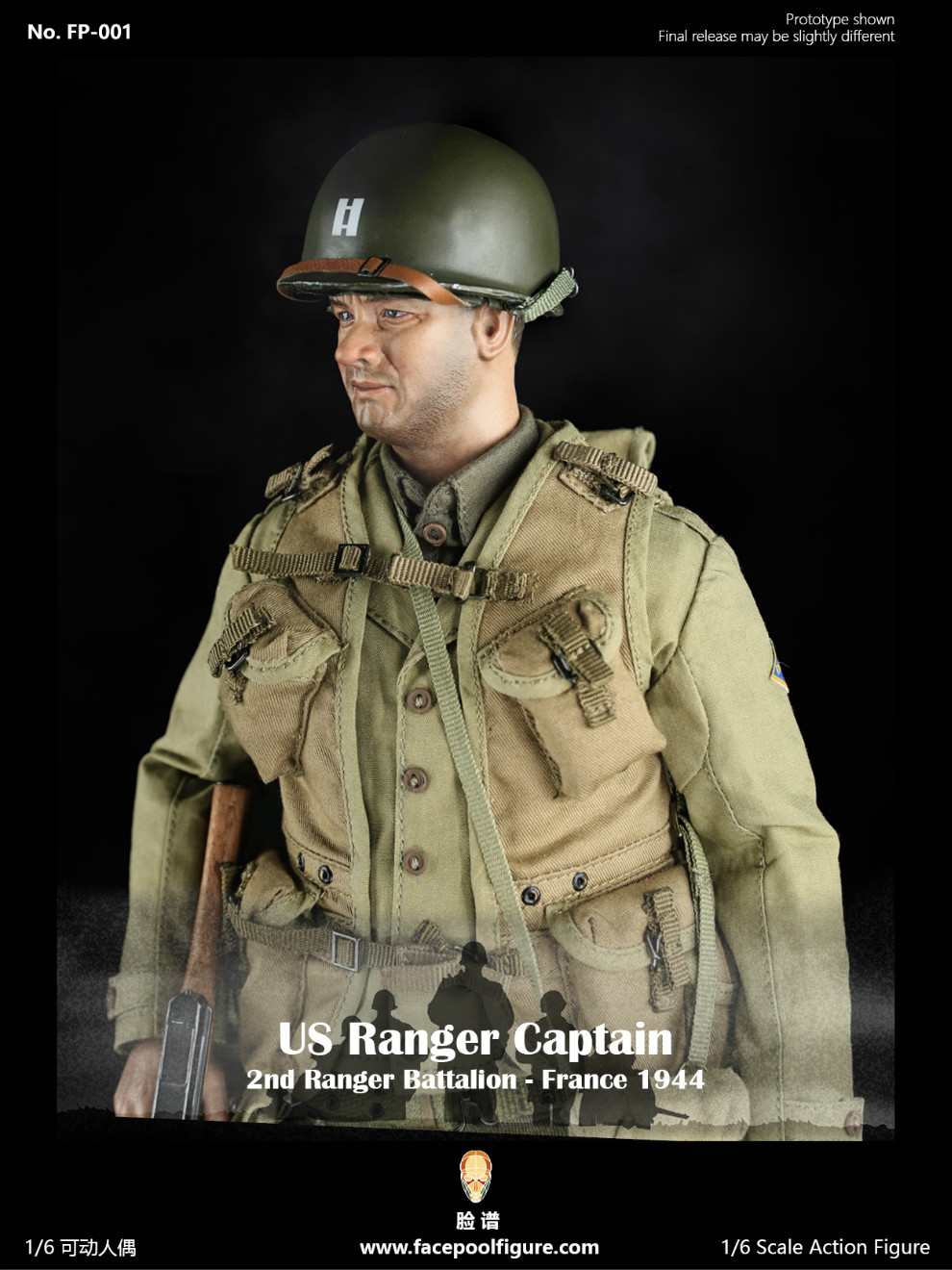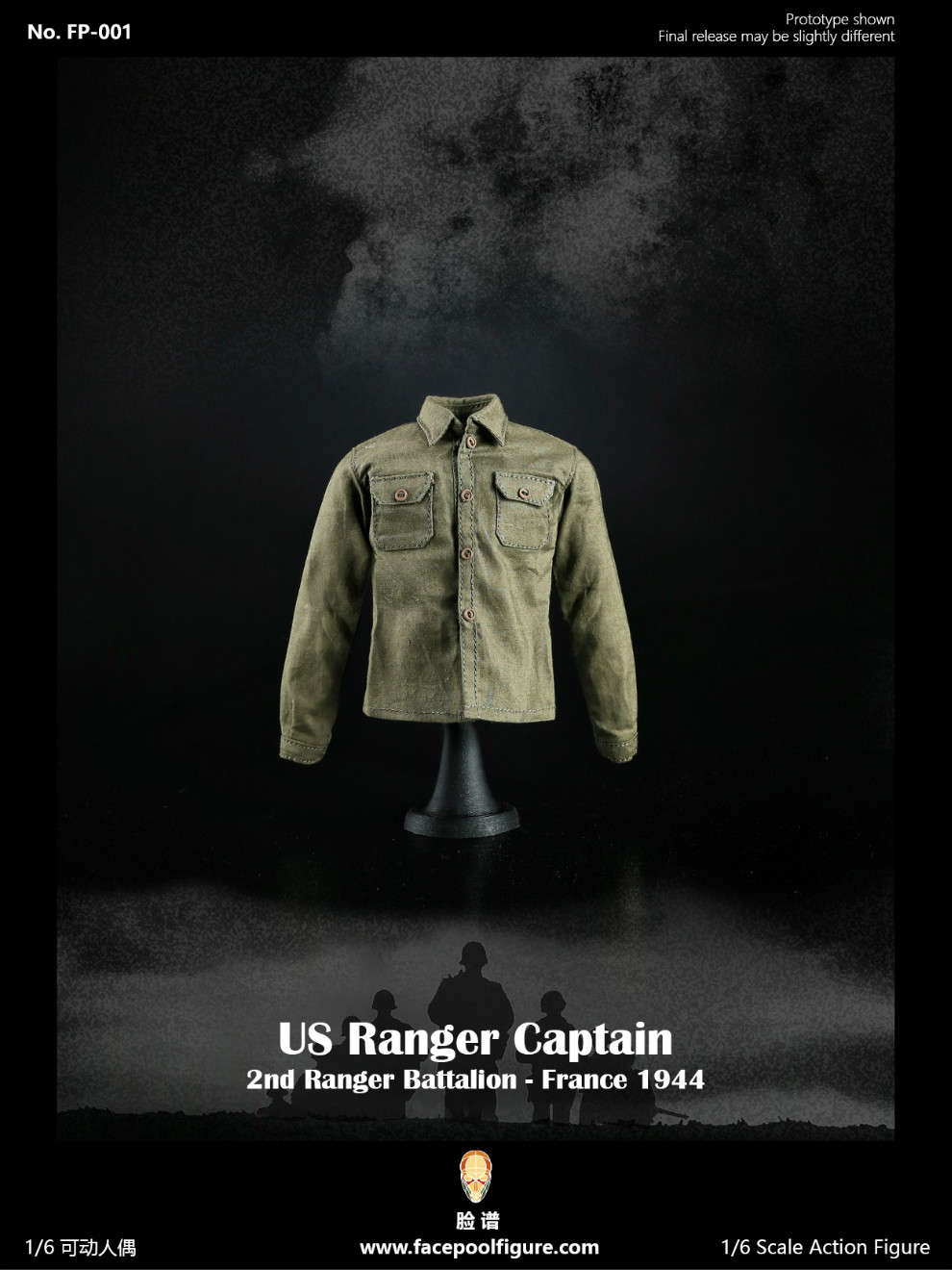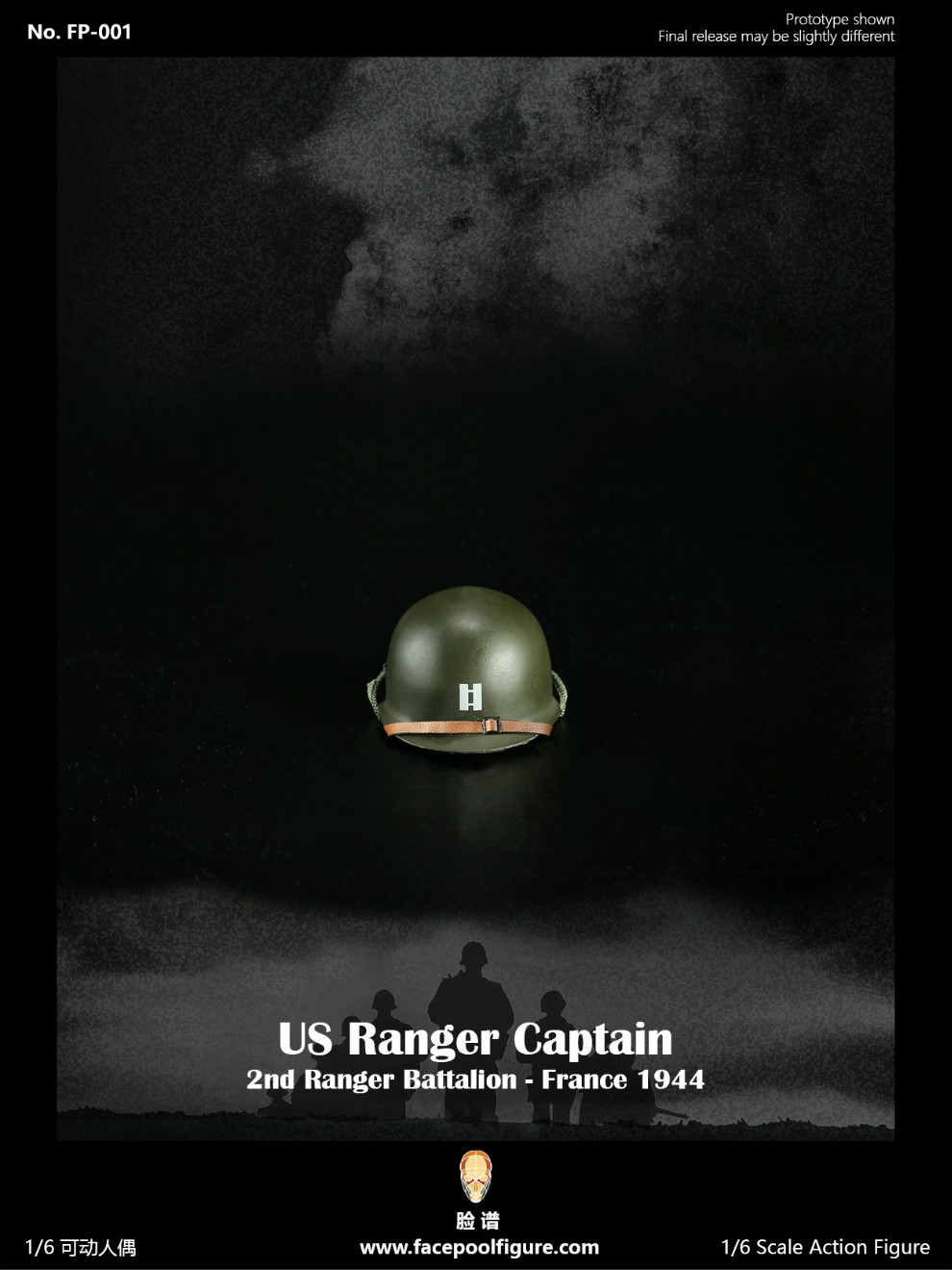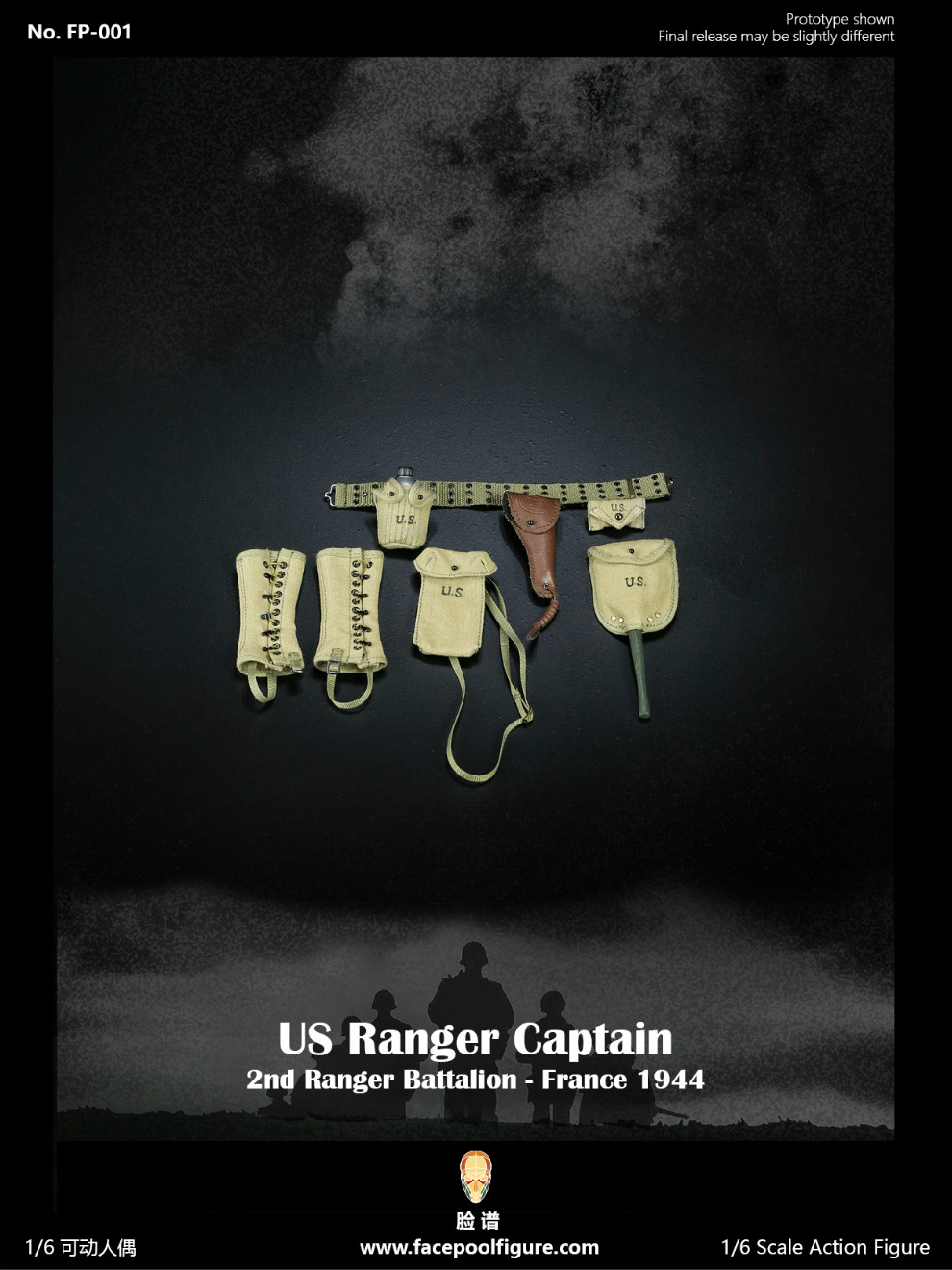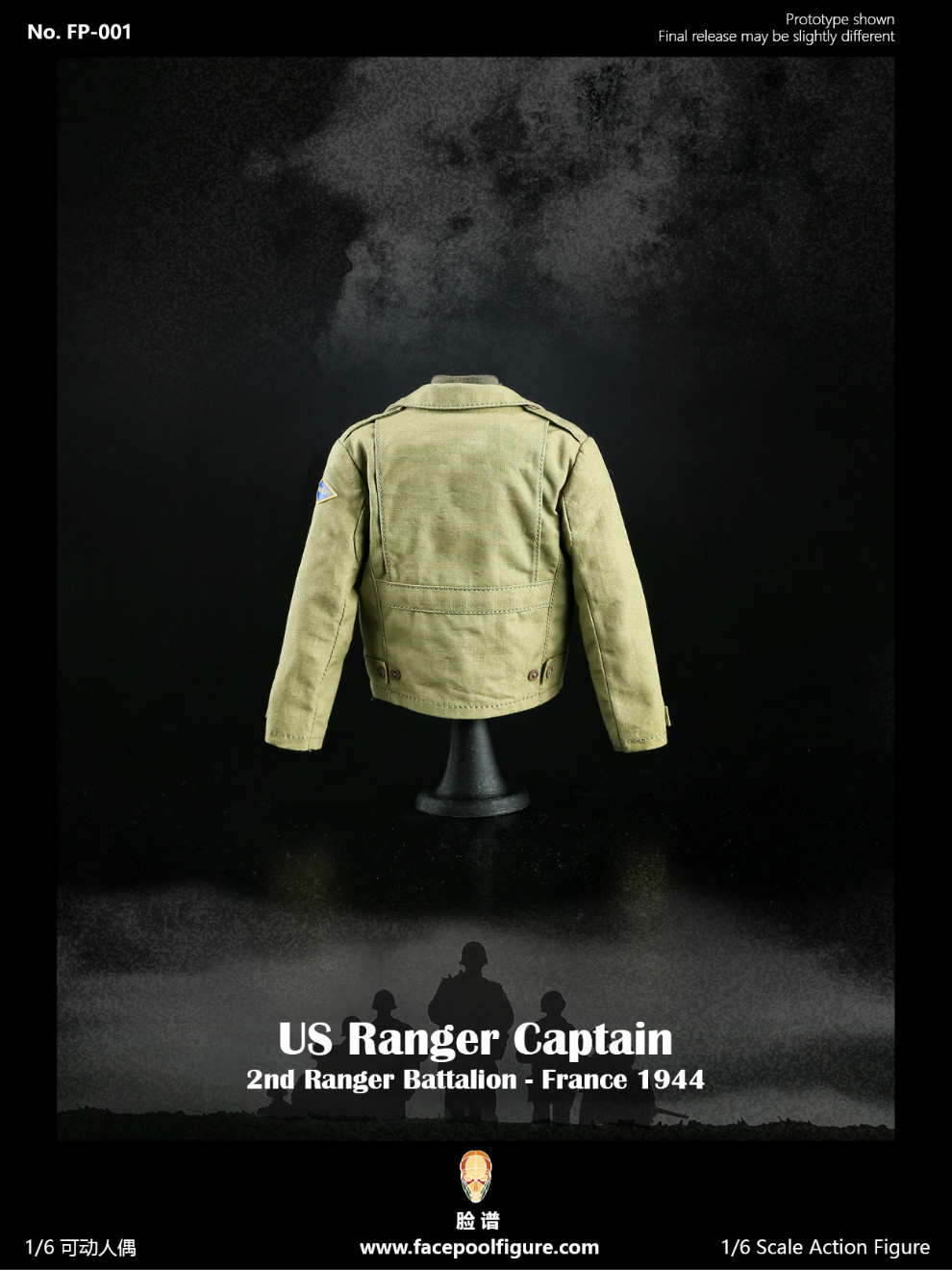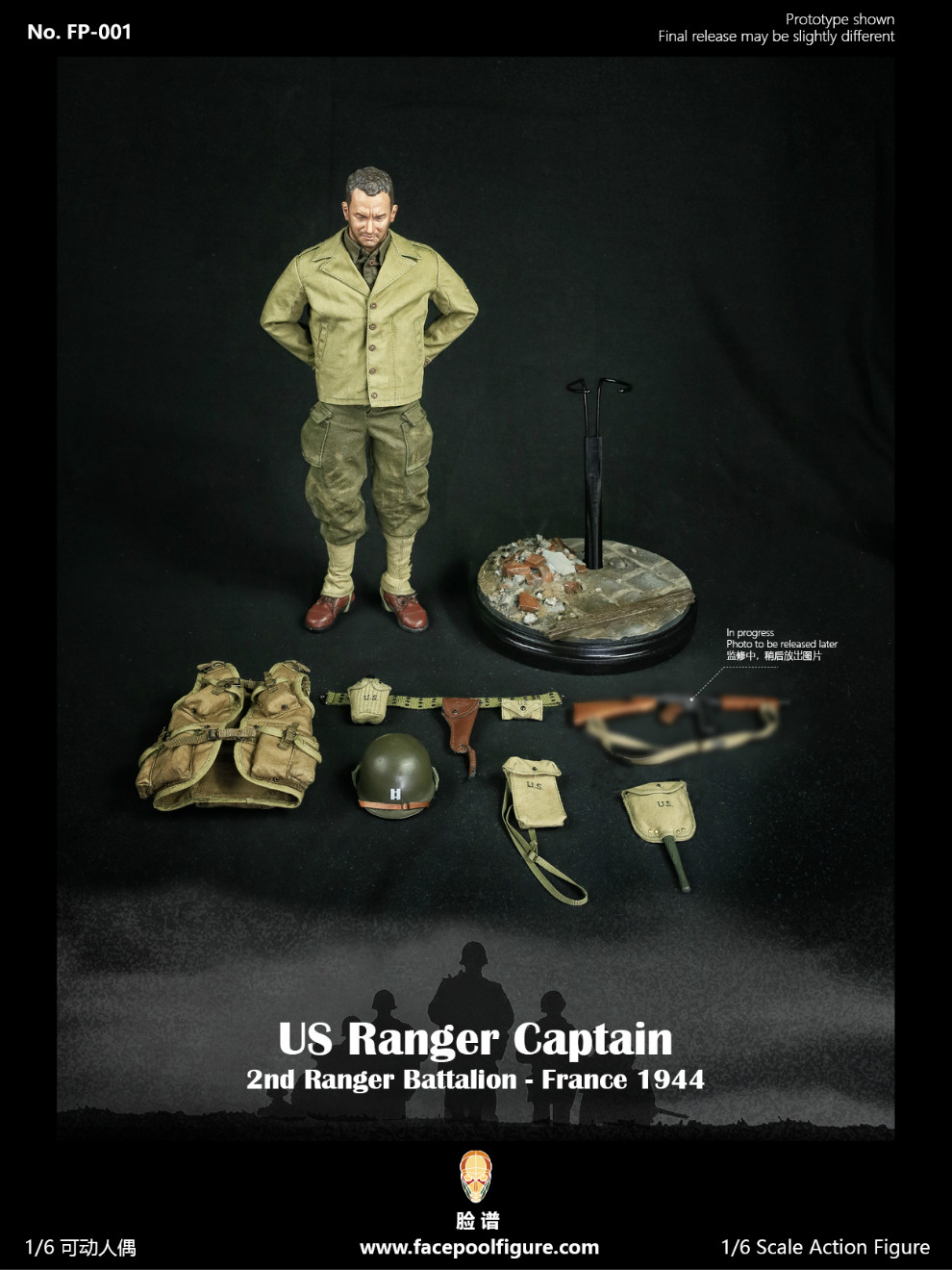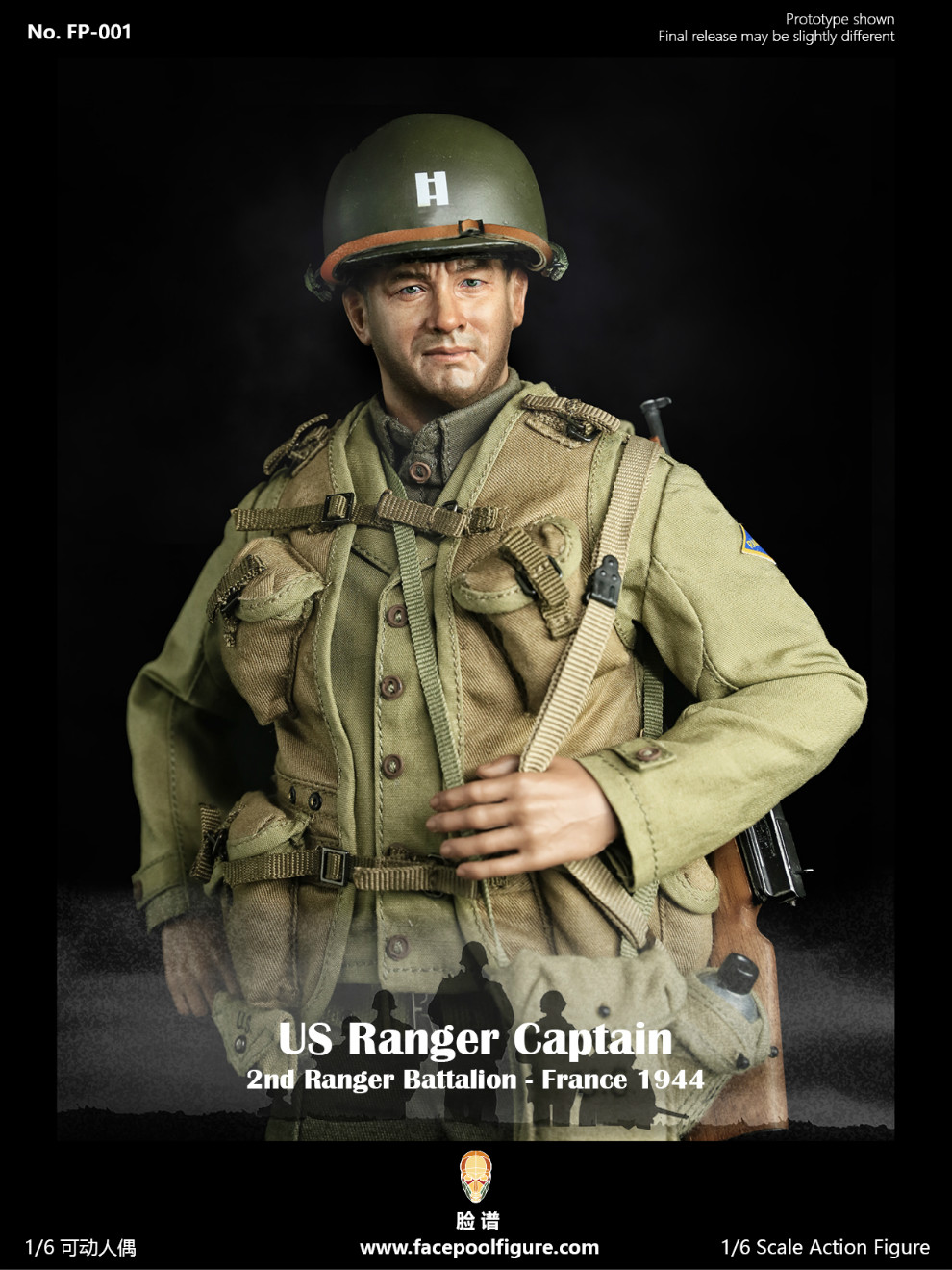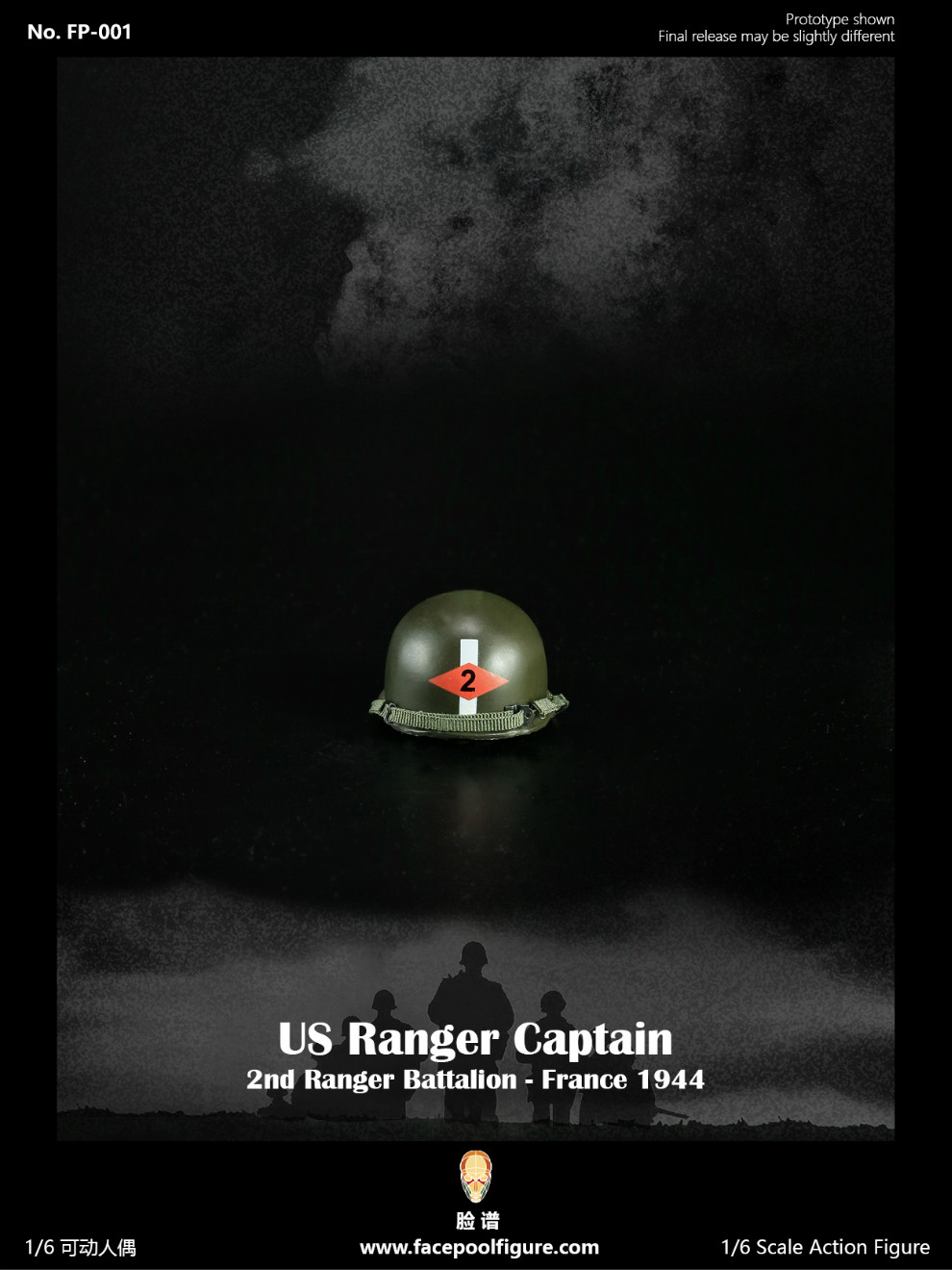 #newproduct
#Facepool
#WWII
#USRanger
#Captain
#movie-based
#male
#military