It should come as no surprise considering what many of us already did with the Disney Store version, but Hot Toys' new Krennic set is a very good place to start to recreate Colonel Yularen, an officer of the Imperial Security Bureau, from
A New Hope
. Or, for that matter any other Security Bureau officer (there were a total of at least three seen on screen -- Yularen with and without a black officer cap, a younger slim officer that appears twice by the elevators -- the second time alongside Yularen, and a younger rotund officer roaming the halls). It is a relatively simple kitbash.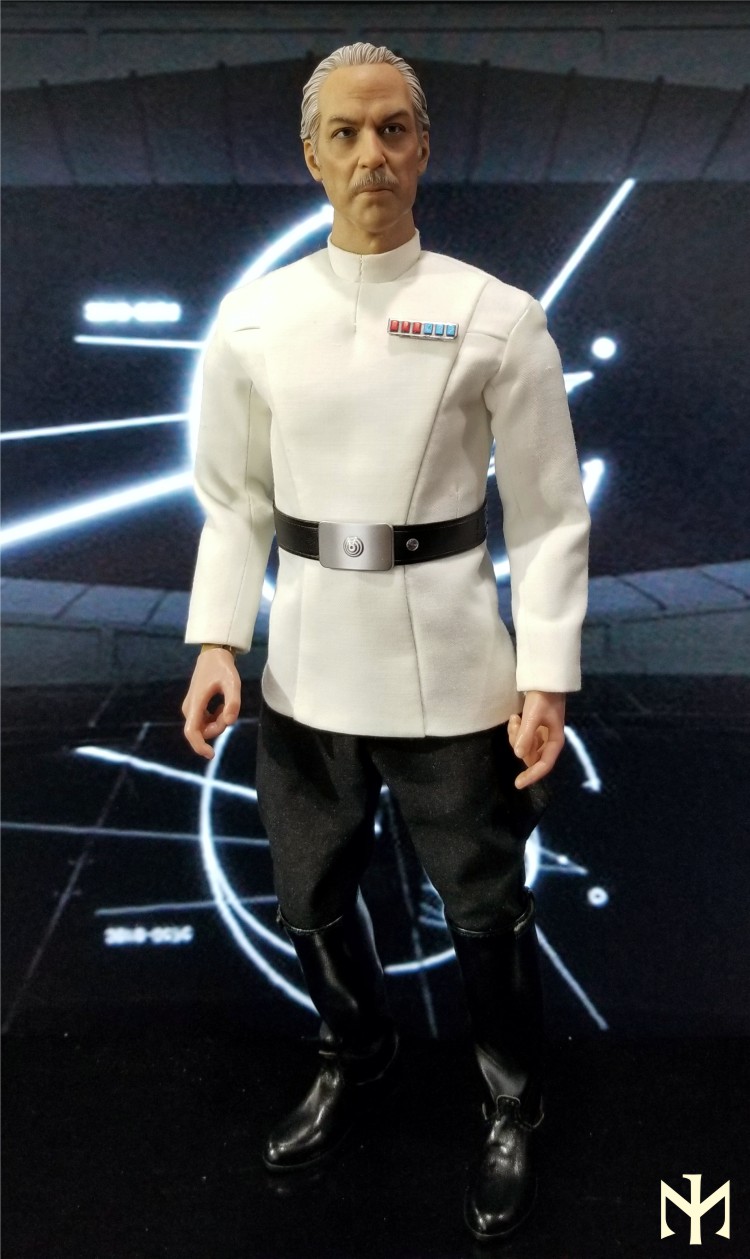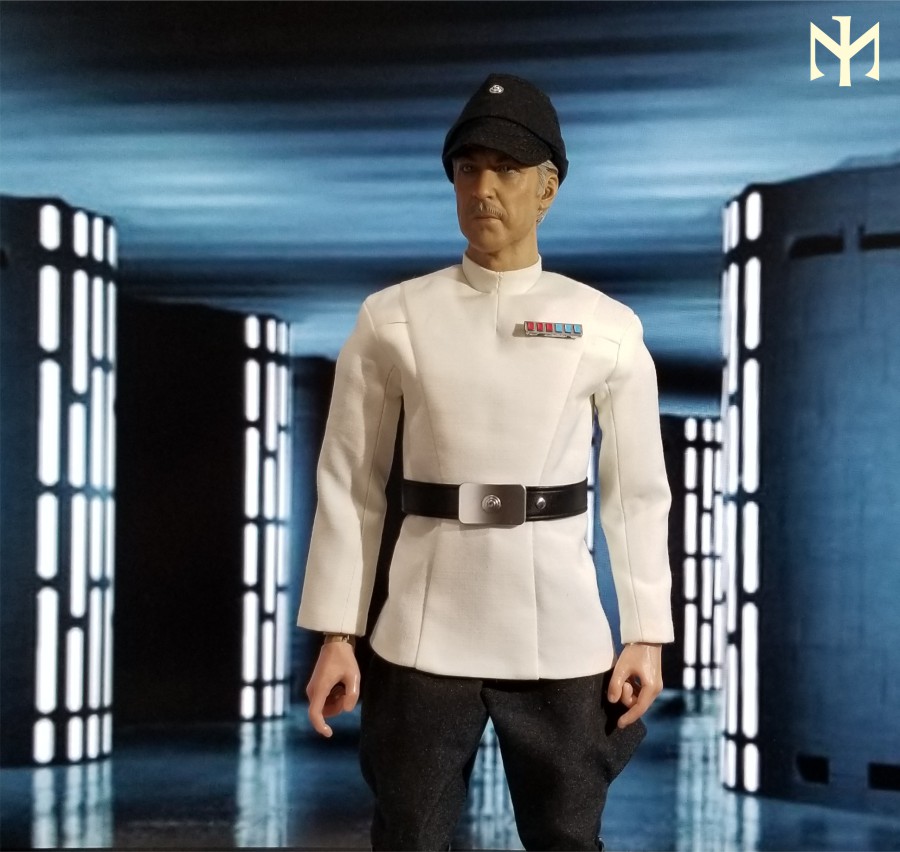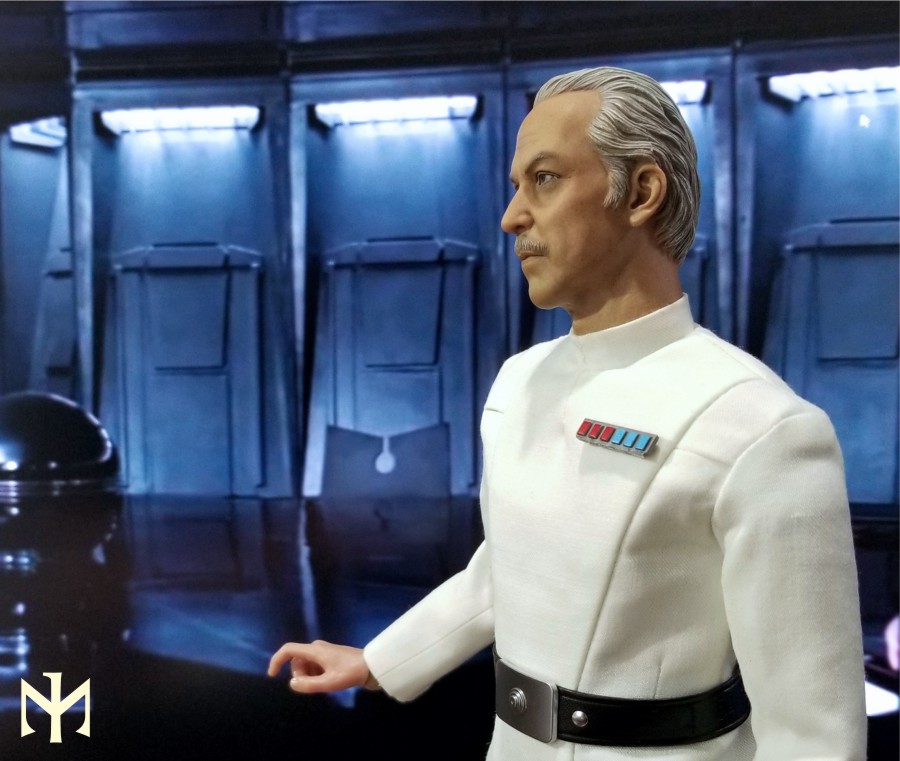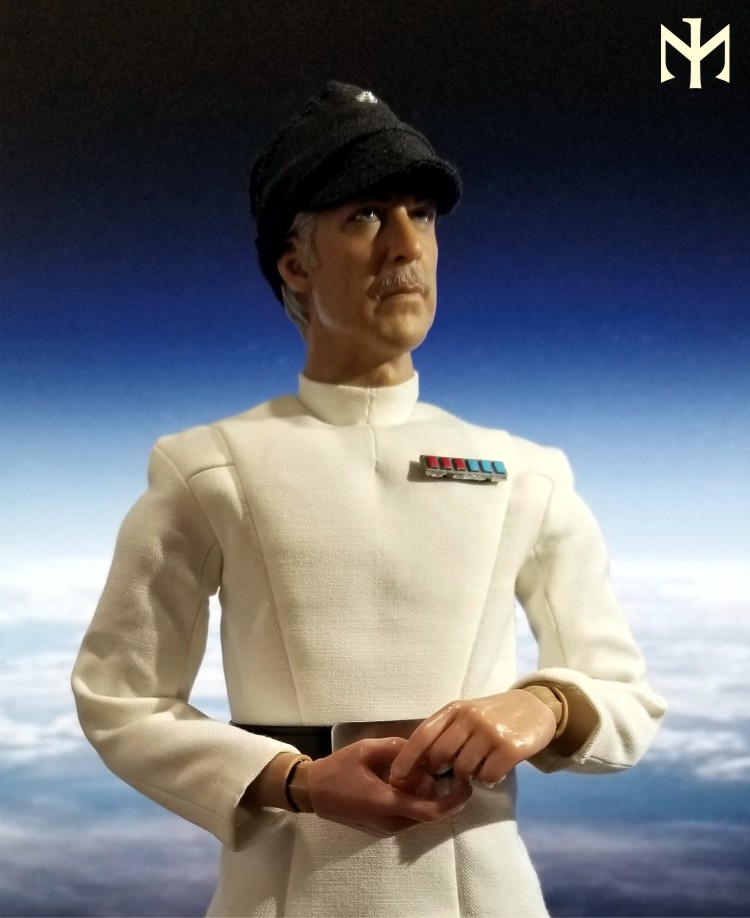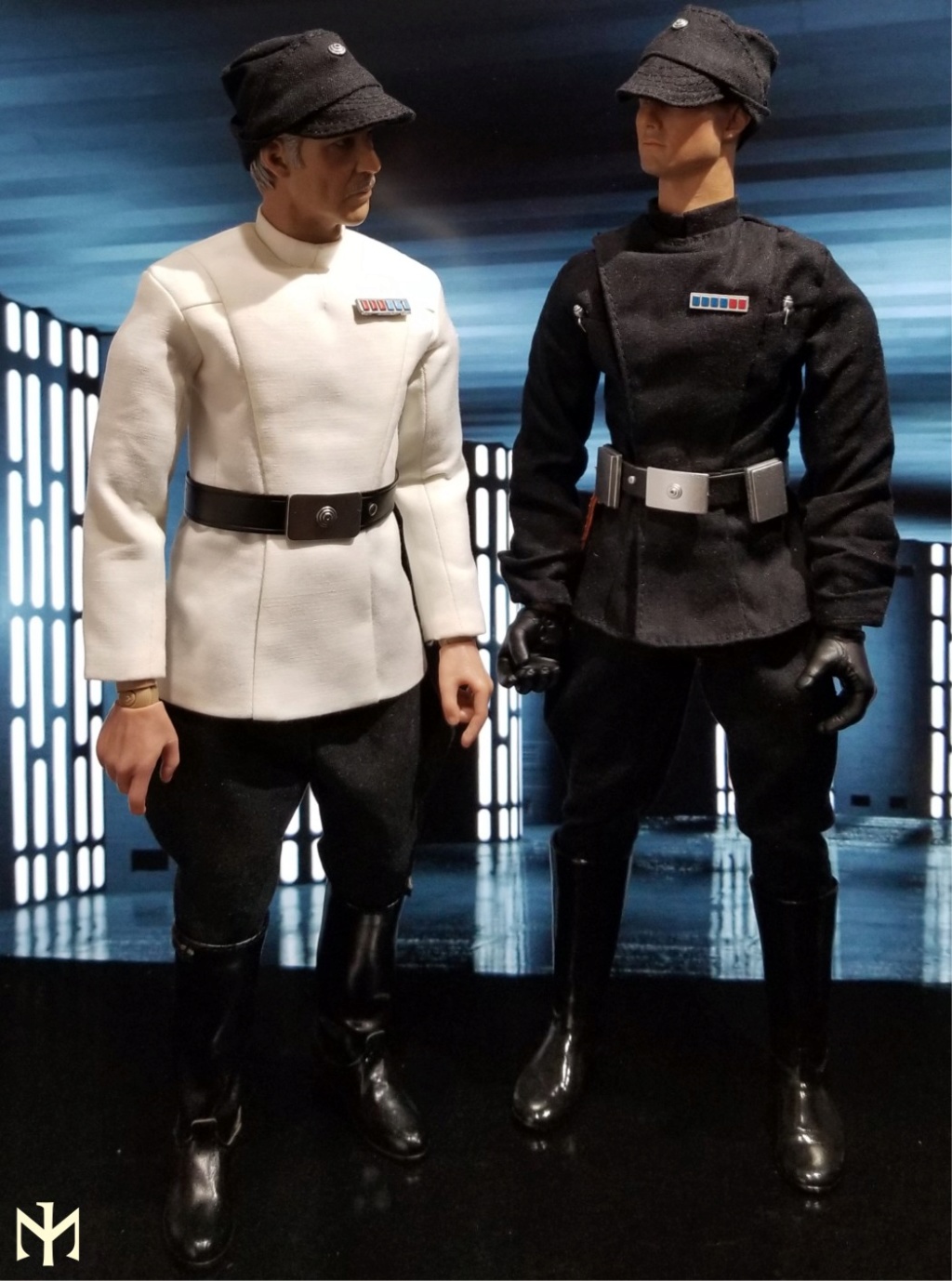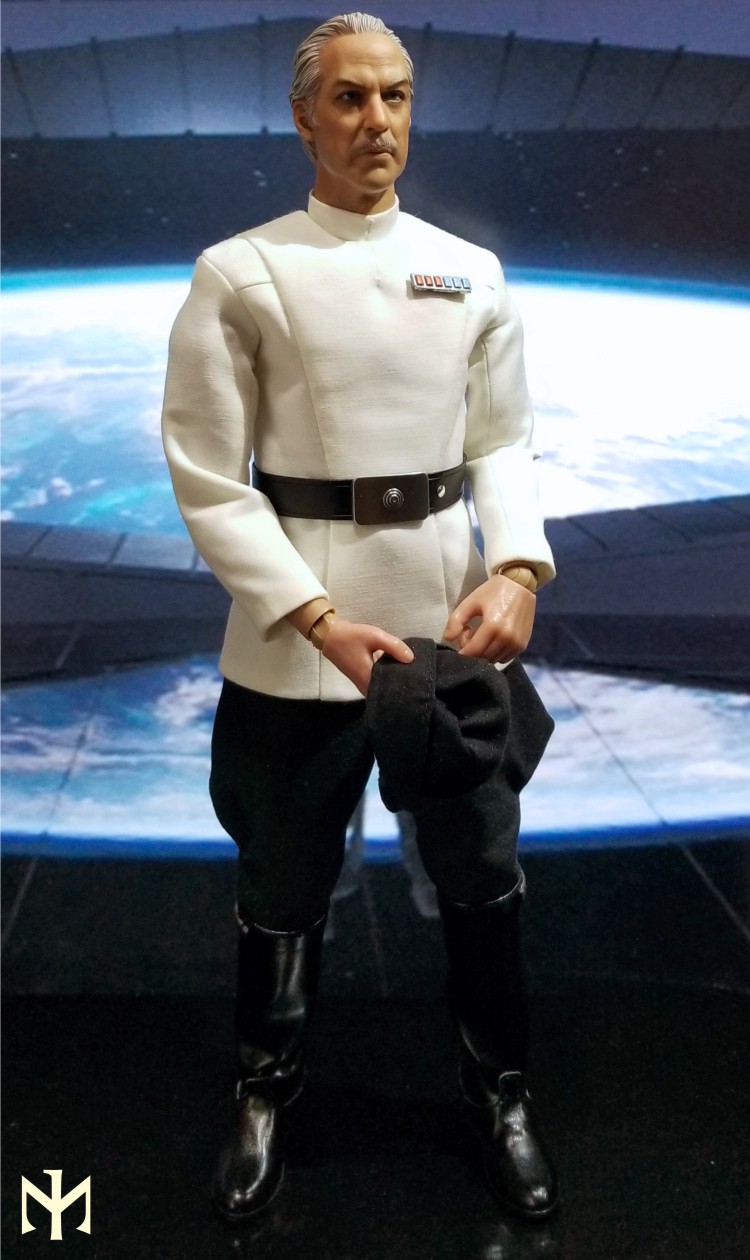 Tunic, pants, boots from Hot Toys Krennic.
Belt from Hot Toys Krennic but modified and reversed for accuracy.
Officer badge modified (and mounted with magnets) from older Hasbro or Sideshow or Hot Toys set (I forget).
Officer cap from Sideshow Commander Praji.
Body and hands from World Box AT025.
Head from Damtoys Dam 78031 Sr-71 "Black Bird" Flight Test Engineer (Donald Sutherland from
Space Cowboys
). The head is, of course, a remote likeness to Yularen, simply being the most similar head sculpt I know to be available; since I might want to use it for Donal Sutherland elsewhere, I have not attempted to modify it further.
What do you think?
#custom
#kitbash
#starwars
#anewhope
#anh
#yularen
#empire
#scifi
#fiction
#film
#male