Father Sword Exclusive: 500 Units
$250.00 USD
"Battle pleases you, Crom.
So grant me one request:
Grant me revenge!
And if you do not listen,
Then to Hell with you!"
Estimated to ship Q4 2020
The road is long and hard that leads Conan the Cimmerian from the slaughter of his people to the vengeance he seeks. His life has been a grueling, fiery crucible in which a fearsome warrior was forged, leading him, ultimately, to a singular moment. And in that moment, high atop the great pyramid of the Temple of Set, Conan at last comes face-to-face with his lifelong nemesis, Thulsa Doom, and exacts his revenge.
Chronicle Collectibles is understandably thrilled to introduce our Conan the Barbarian OneSixth Figure. Featuring a remarkable likeness of Arnold Schwarzenegger in his role as the titular character from the 1982 John Milius classic, the figure depicts Conan as we remember him from the film's climactic scene, during his final confrontation with Thulsa Doom.
The fully sculpted portrait caps an all-original, muscular OneSixth body created specifically for the character, featuring multiple points of articulation. The figure comes clad in the pants Conan wore during the battle at the Mounds, with his feet protected by faux-fur-wrapped boots. Conan is armed with his Atlantean Sword, which the figure can either wield or wear at his side with the included faux-leather belt and scabbard. Additional costume options include the Wheel of Pain necklace, a Cult of Set medallion, and an Eye of the Serpent amulet necklace.
As an added bonus, collectors who choose to purchase the Conan the Barbarian OneSixth Figure directly from Chronicle Collectibles will receive the shattered Father Sword, broken during his battle with Doom's thug, Lexor. This exclusive is limited to 500 units, so reserve yours today.
Officially licensed Conan the Barbarian collectible
New and unique Arnold Schwarzenegger body engineered specifically for this figure
Costume features pants, boots, belt, and scabbard from the film's final scene
Includes the Wheel of Pain necklace, the Eye of the Serpent amulet, and Cult of Set medallion
Multiple hands for different poses
500-unit Chronicle Collectibles Exclusive - The broken Father Sword
2019 Conan Properties International LLC. CONAN, CONAN THE BARBARIAN, HYBORIA and related logos, characters, names, and distinctive likeness thereof are trademarks or registered trademarks of Conan Properties International LLC. All rights reserved. Used with permission.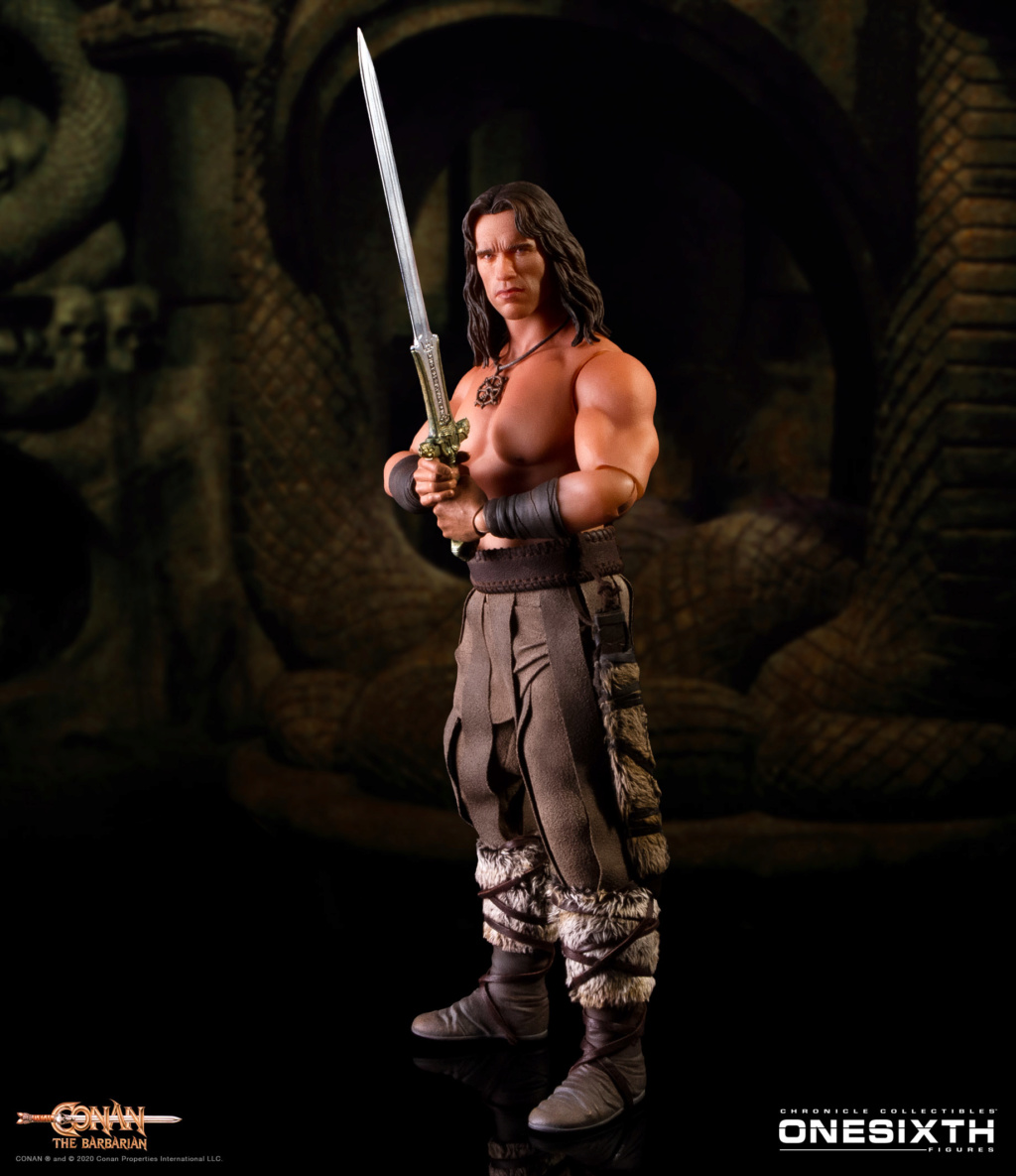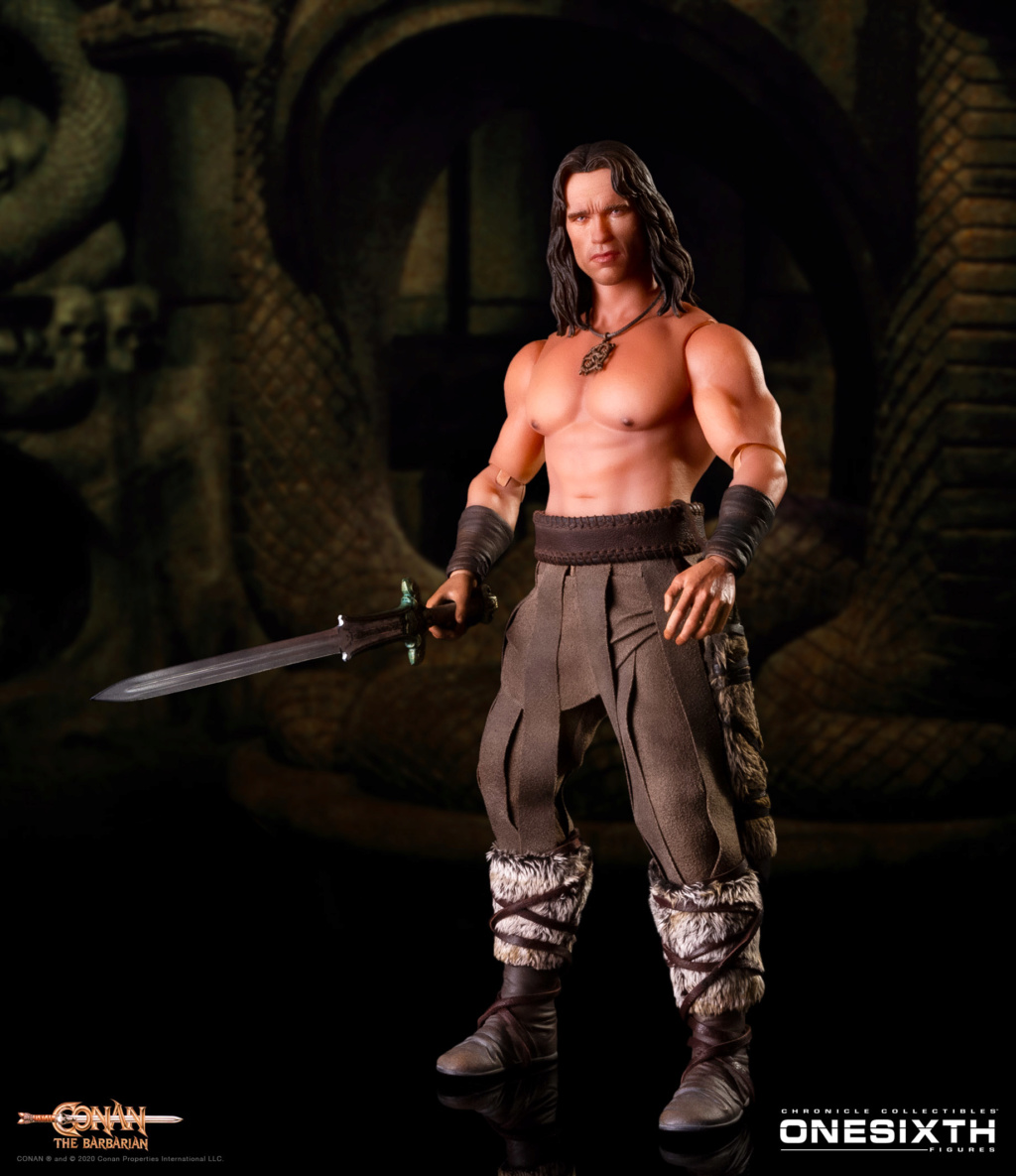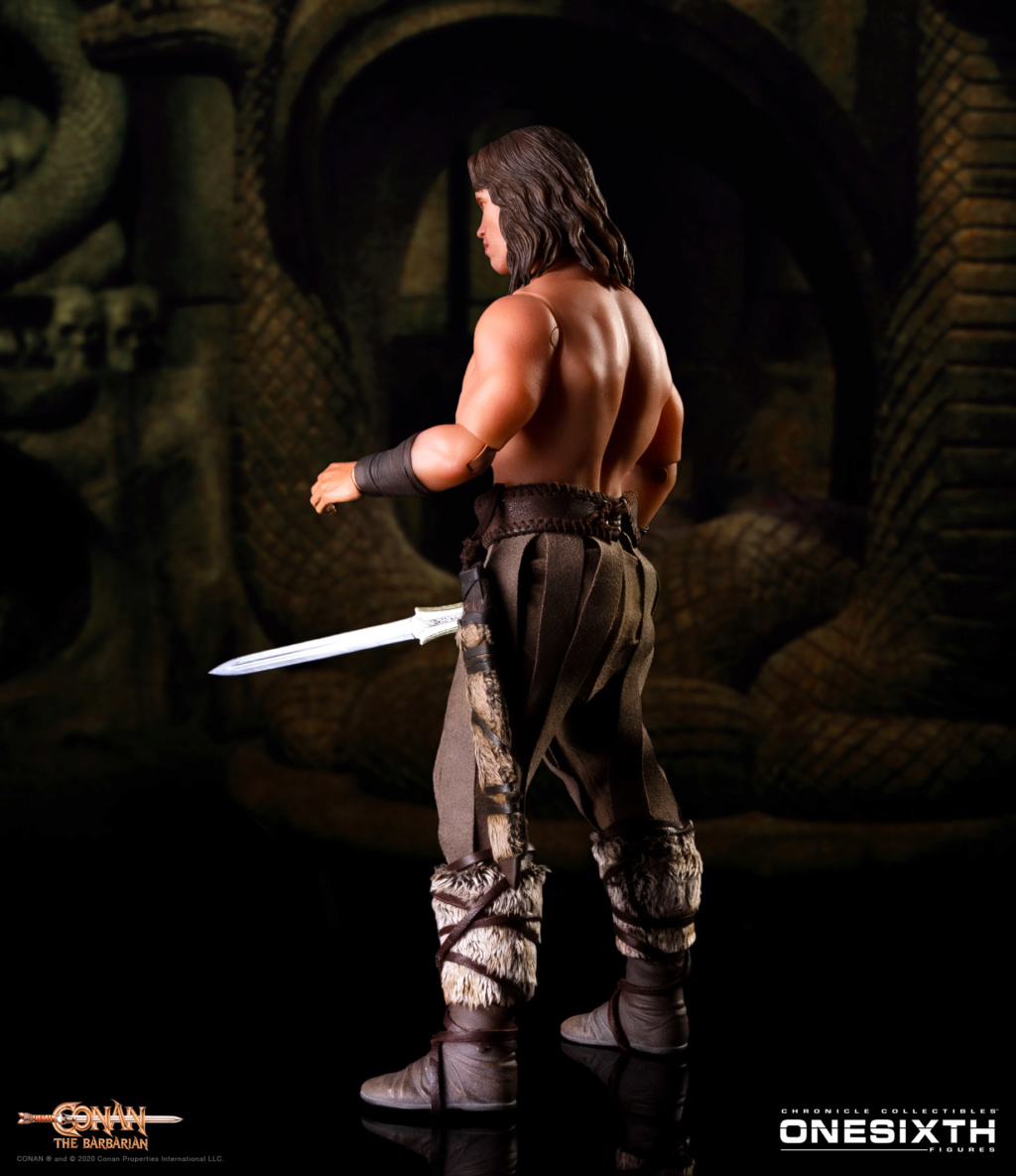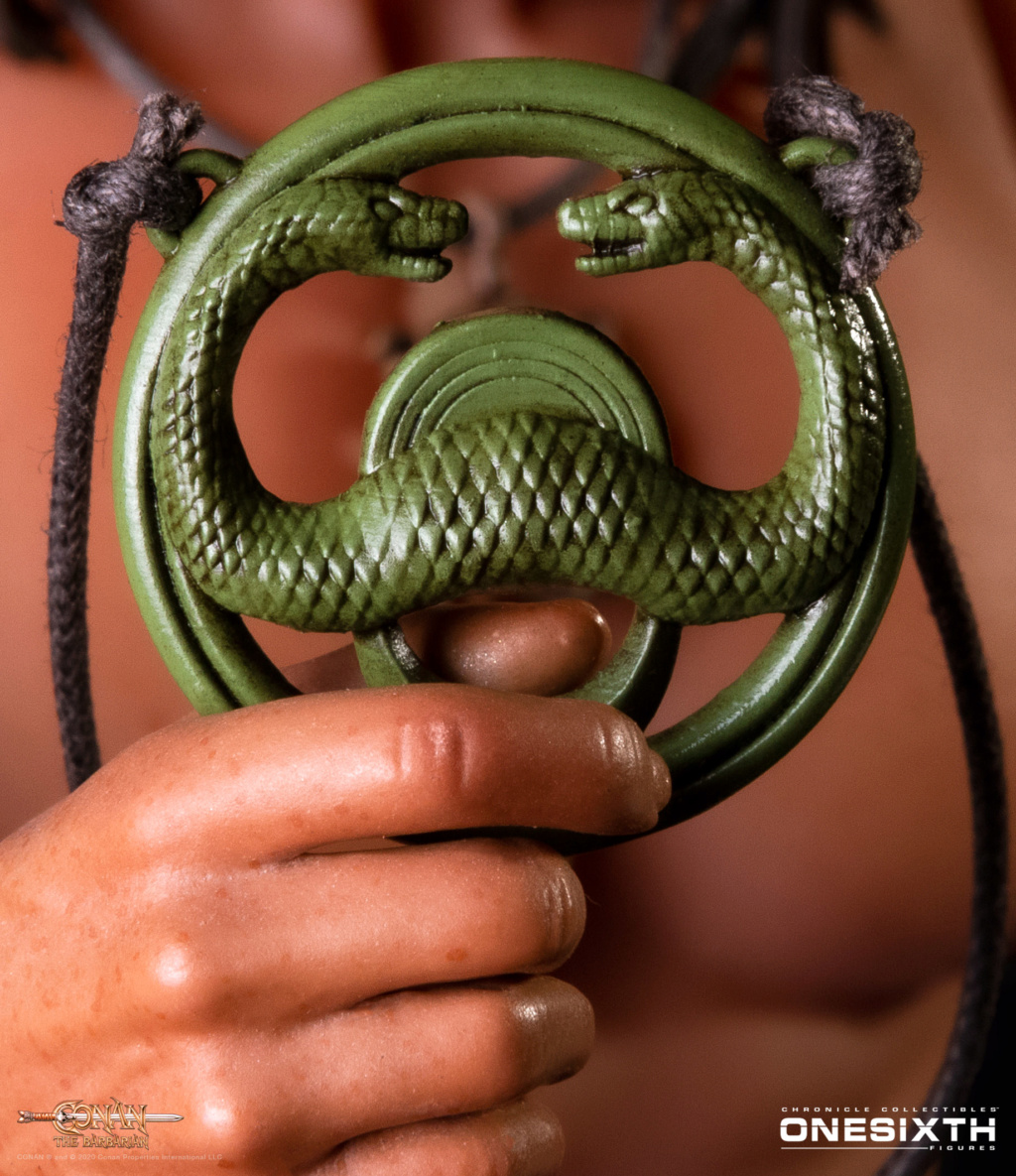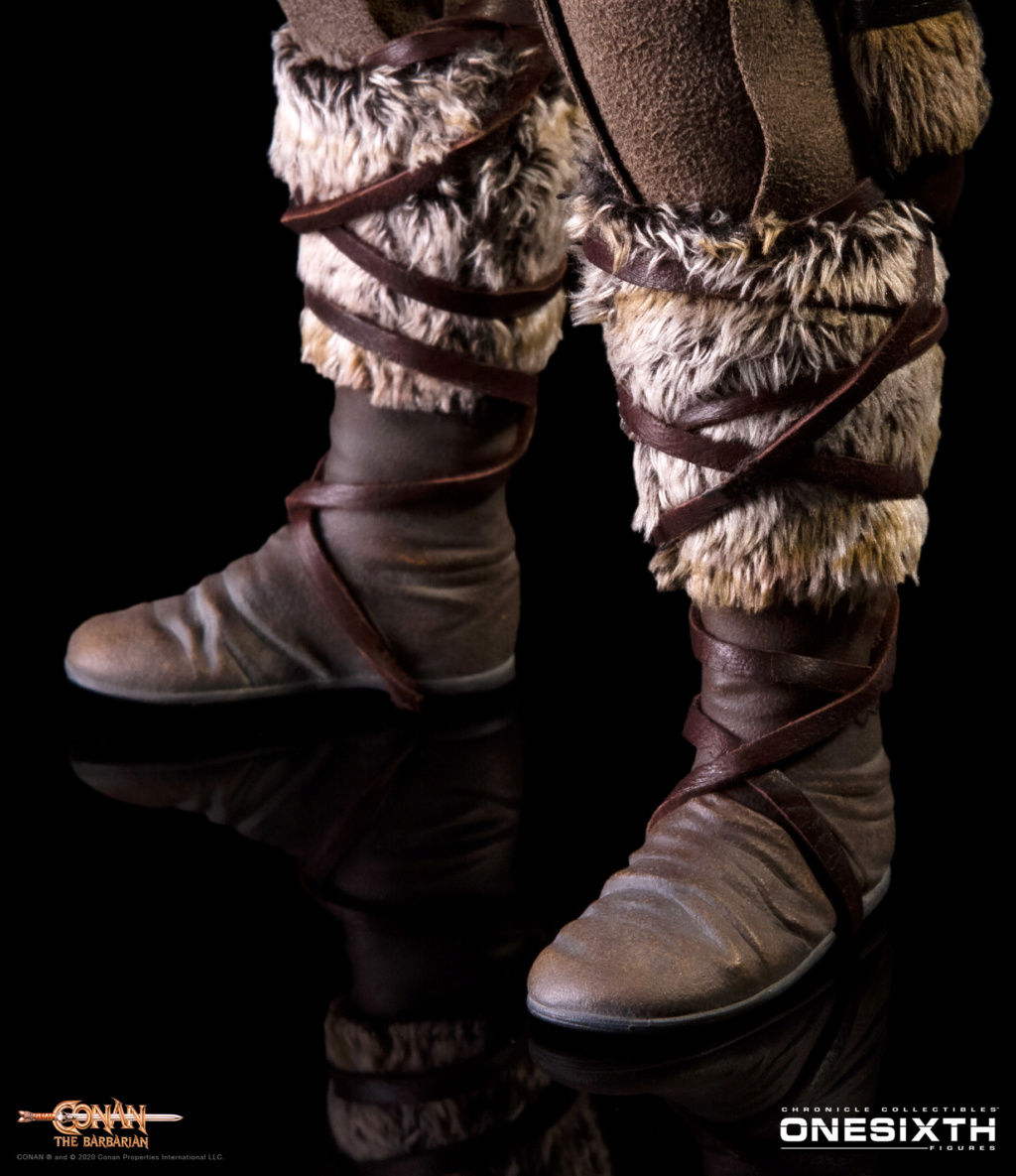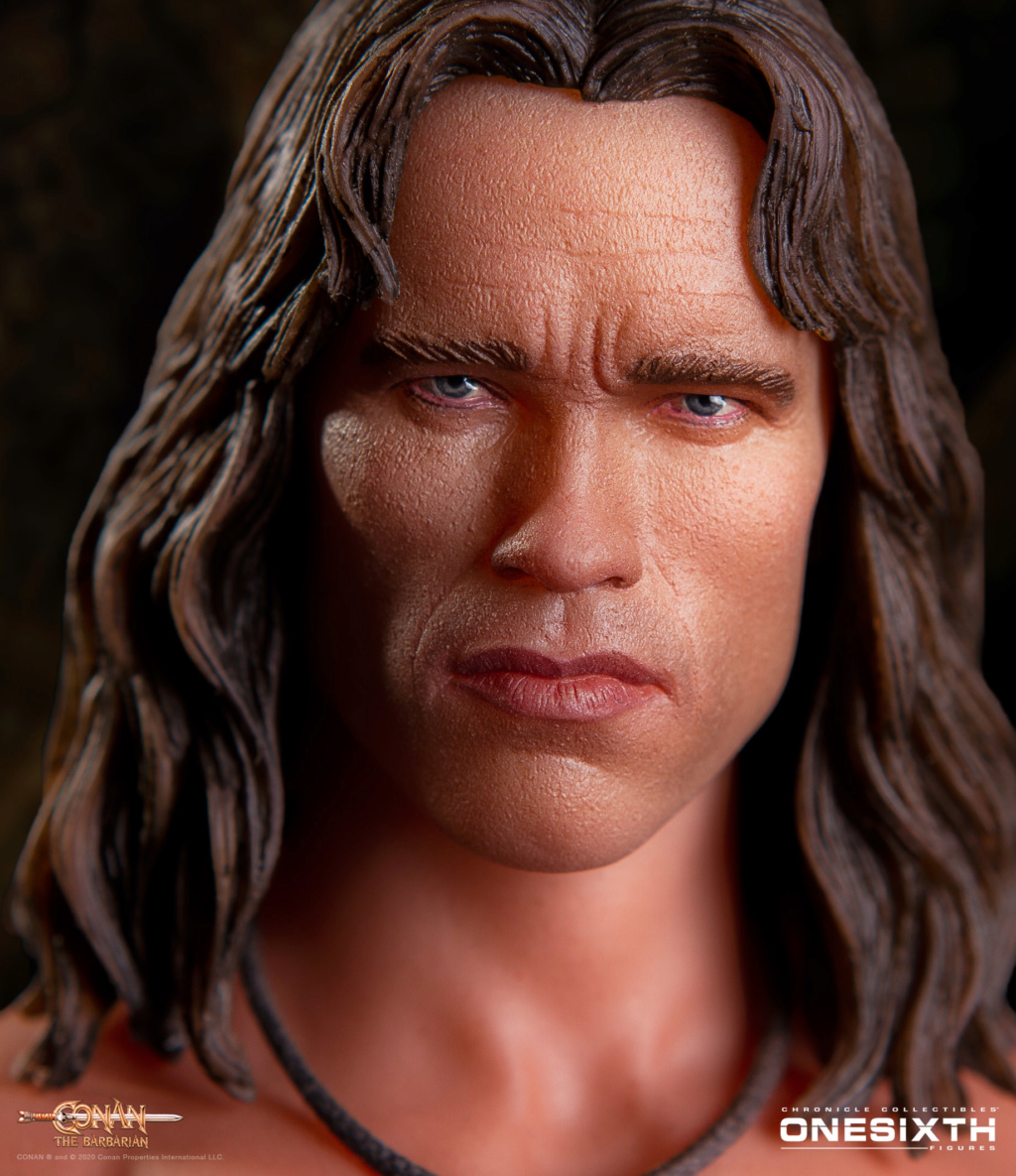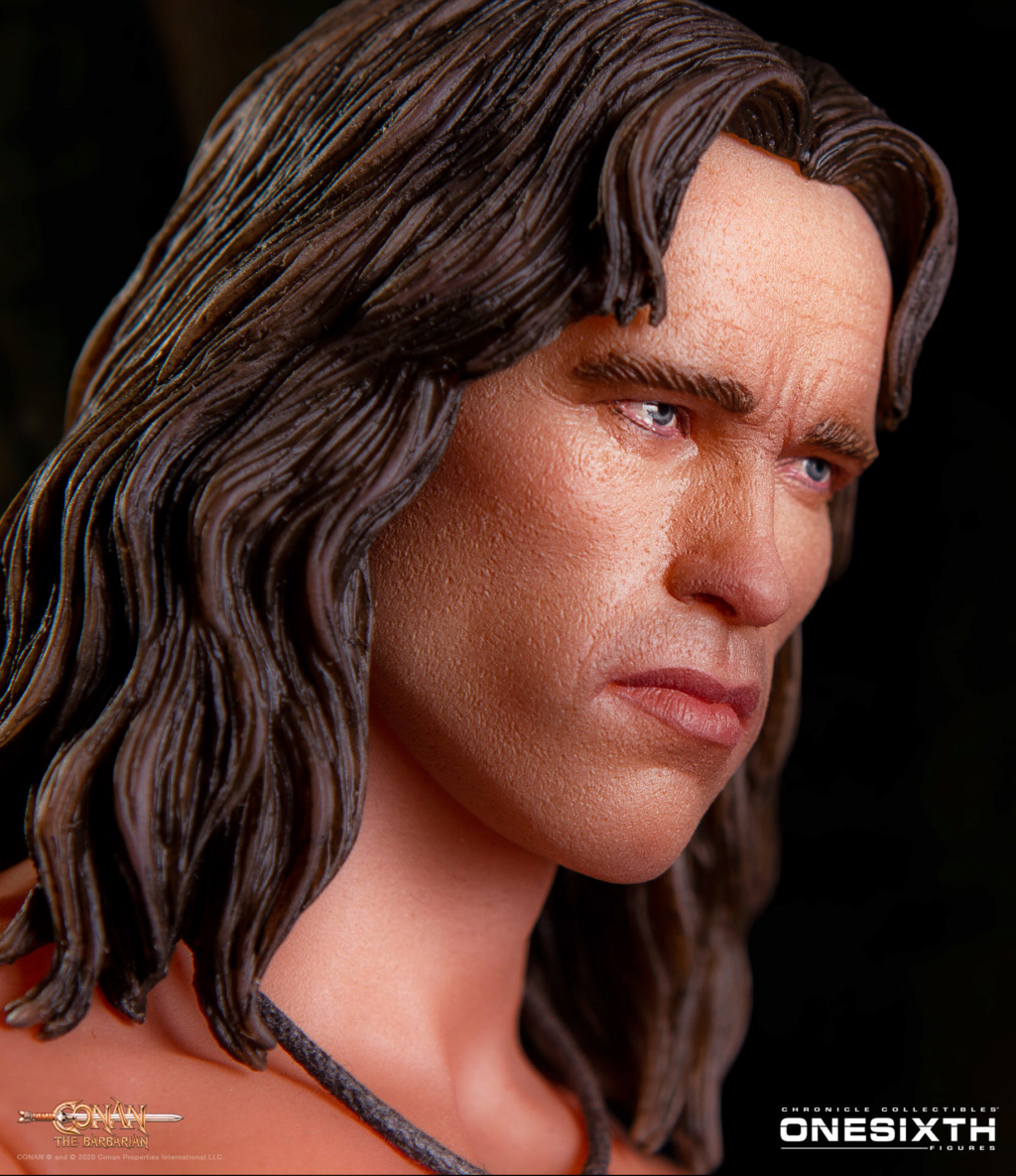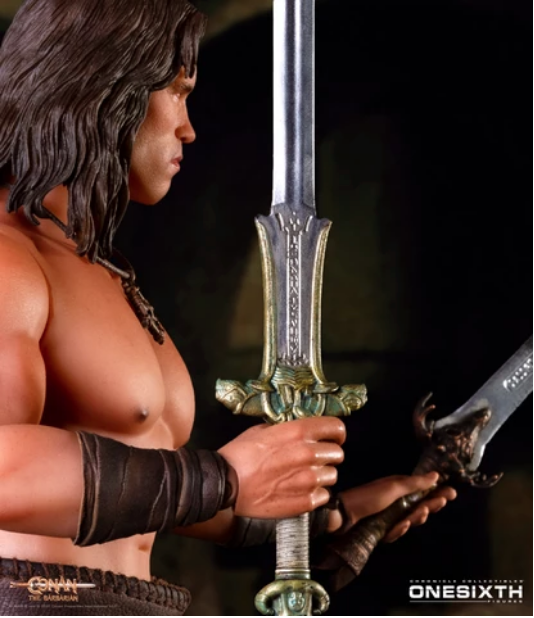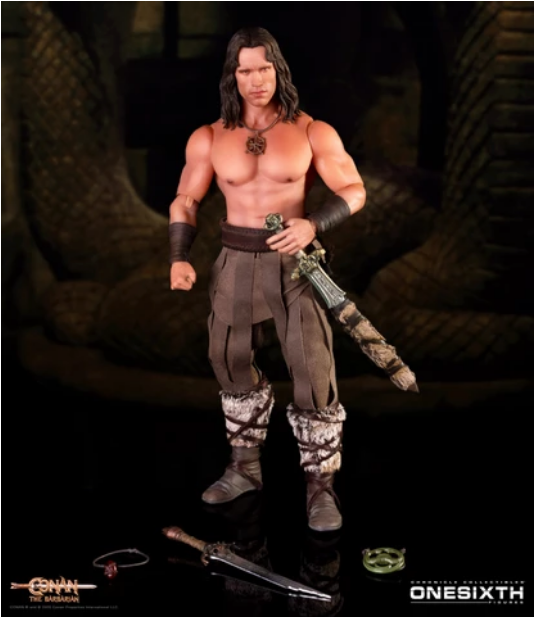 #newproduct
#ChronicleCollectibles
#ConantheBarbarian
#male
#movie
#ArnoldSchwarzenegger
#fantasy