Search found 9 matches for chair
Product name: Skull throne Product name:skull throne
Product number: WK88006A Product number: WK88006A
Making material: PU+resin Making material:pu+resin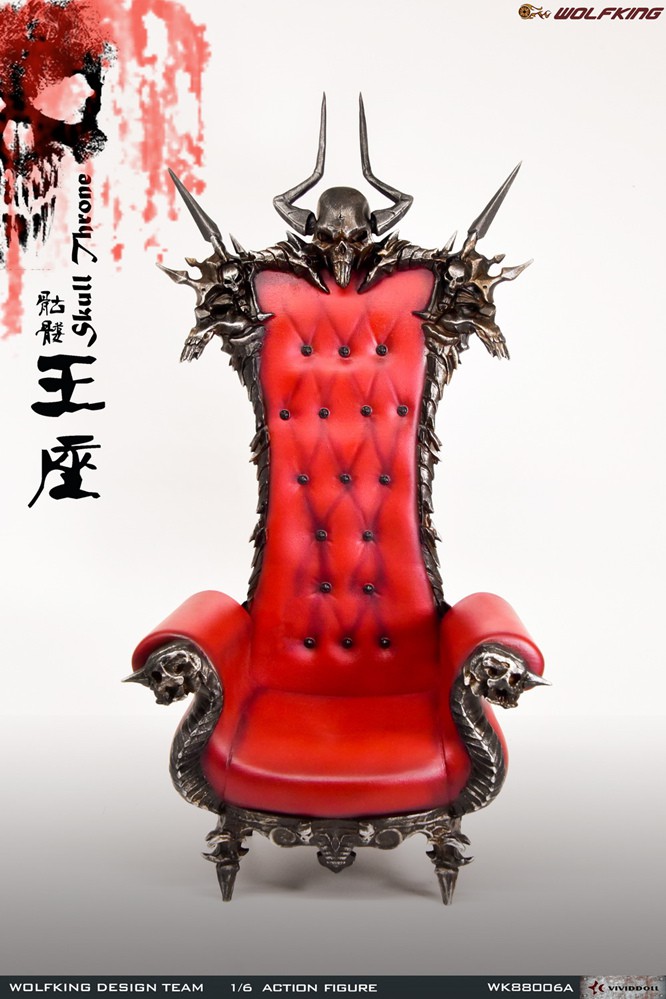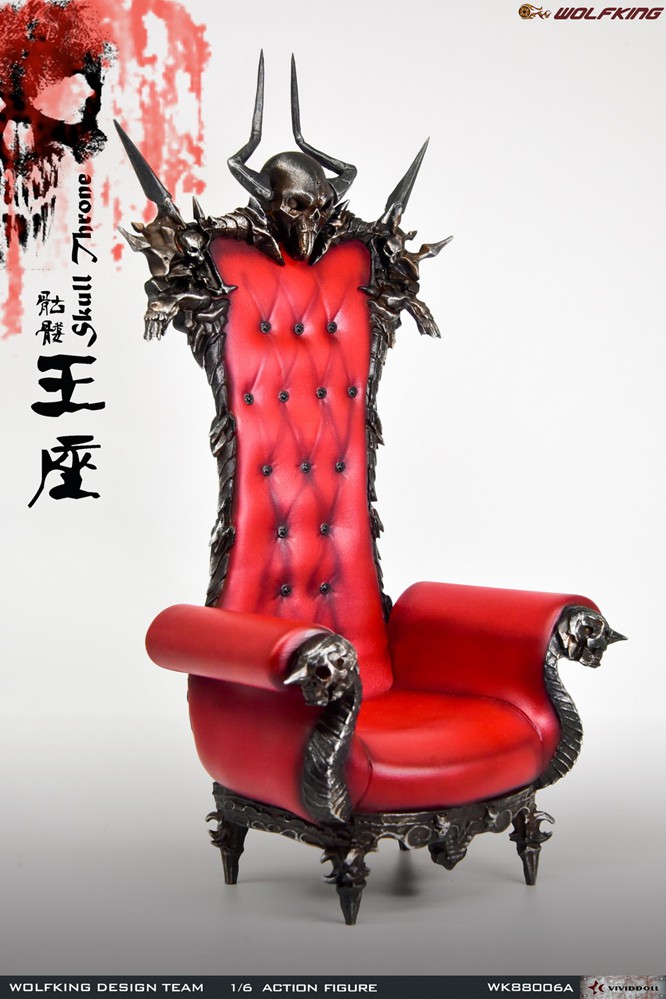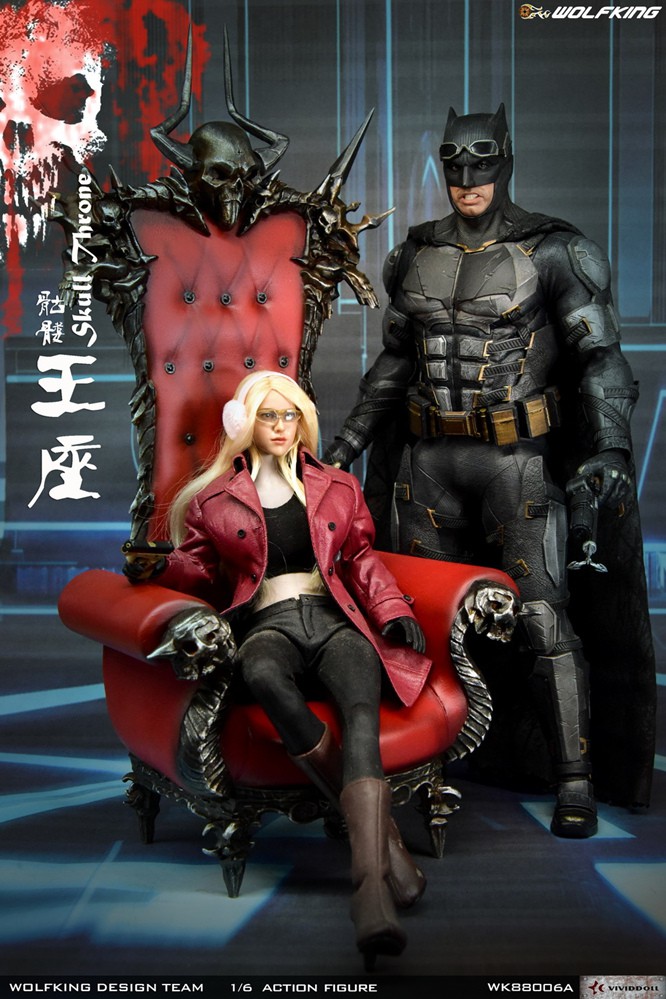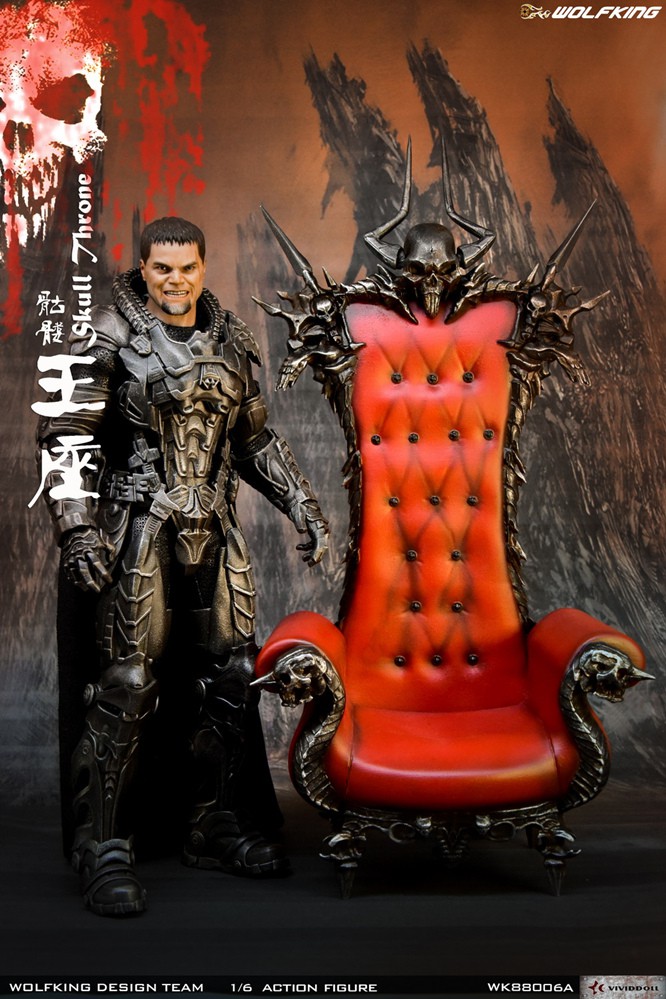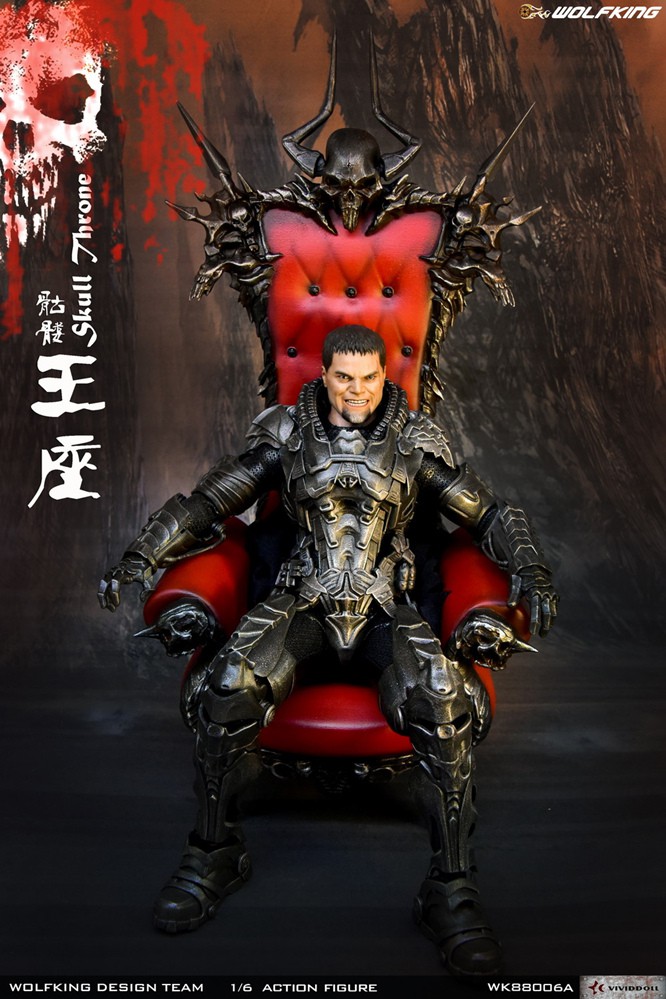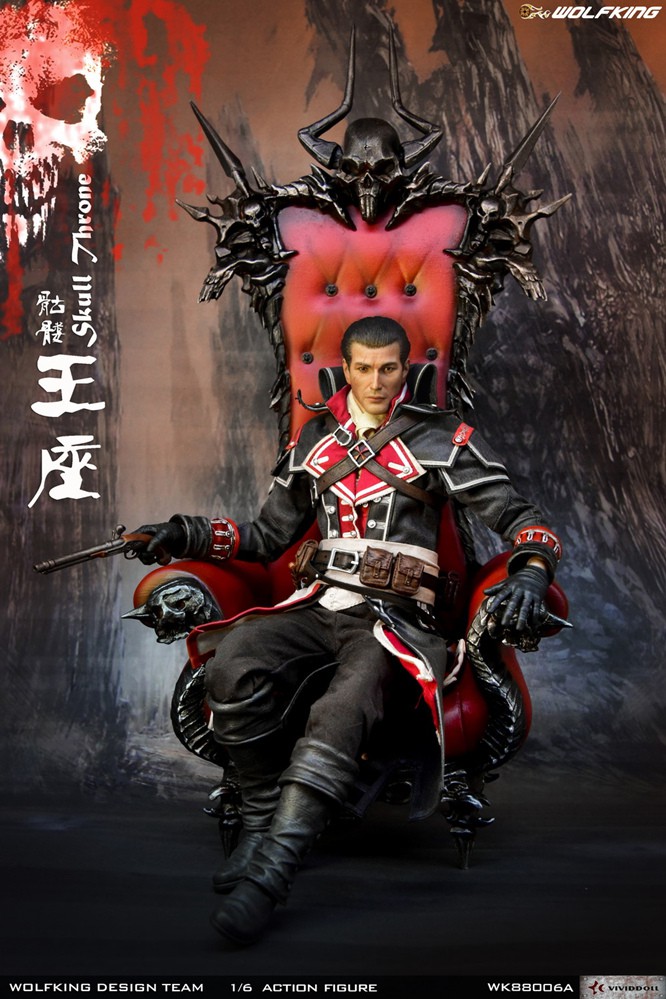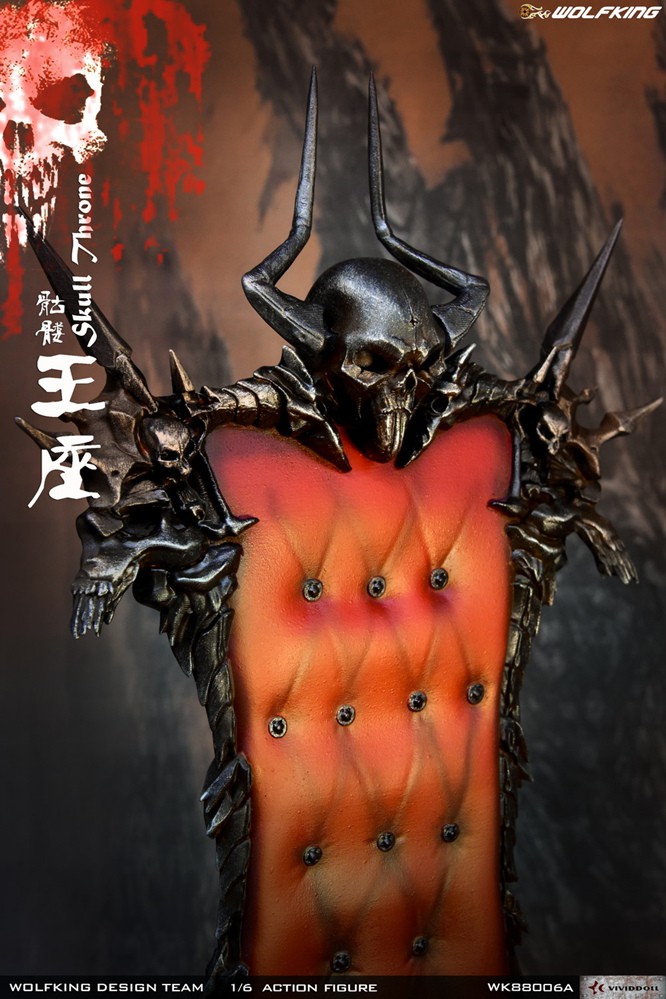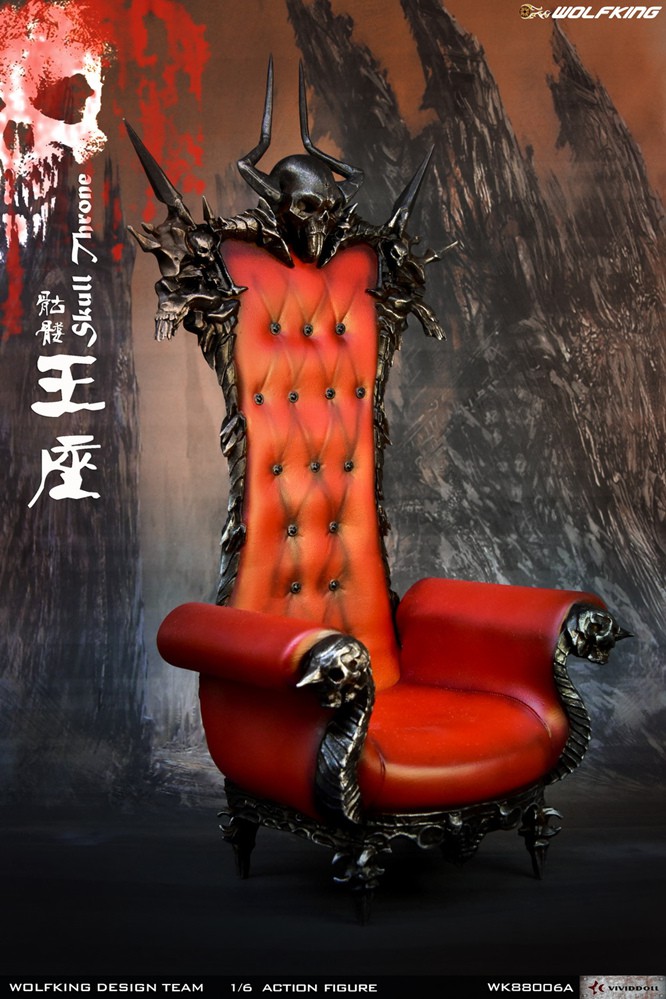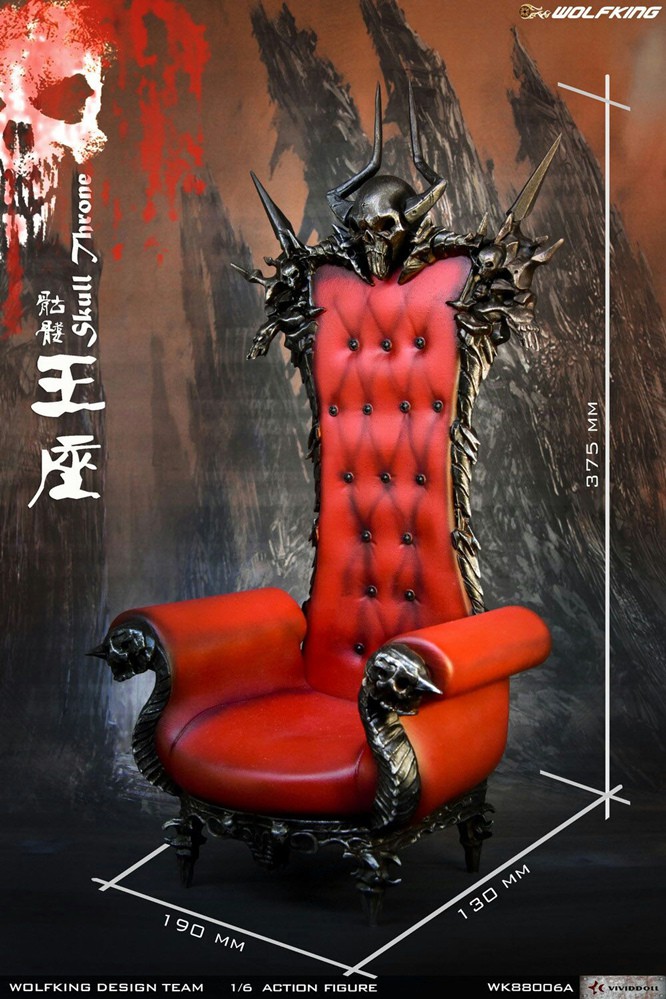 #newproduct
#WolfKing
#SkullThrone
#Chair
#diorama
#decoration
#accessory
Brand: JXK studio
Scale: 1/6
Article number: JXK025A / B
Weight: 0.4KG
Material: Resin / Cloth
Cut-off time: January 10, 2020
Selling point: Comes with a sofa / and a wig on the head can be removed
Checklist: Pug * 1
Sofa * 1
Product: JXK studio
Scale: 1/6
No: JXK025A / B
Weight: 0.4KG
Material: resin / cloth
Perorder is available before: January 10, 2020
Release date: First quarter of 2020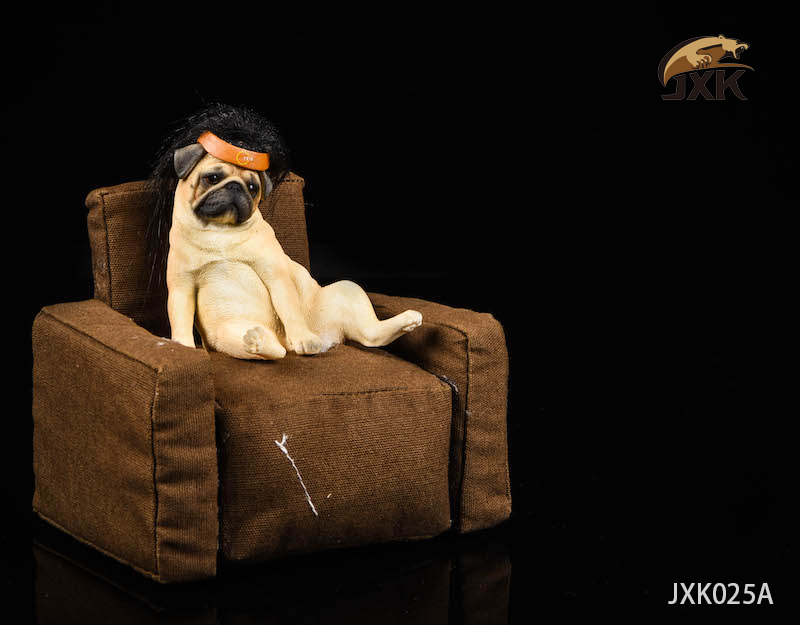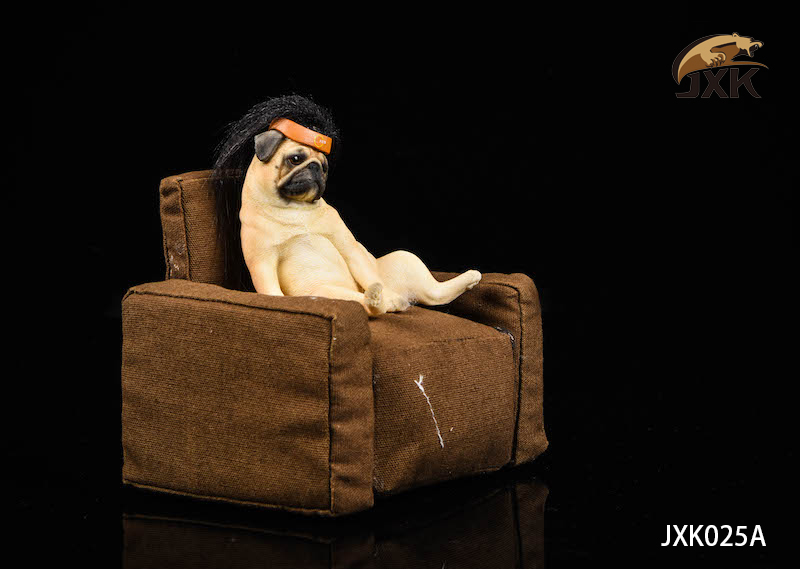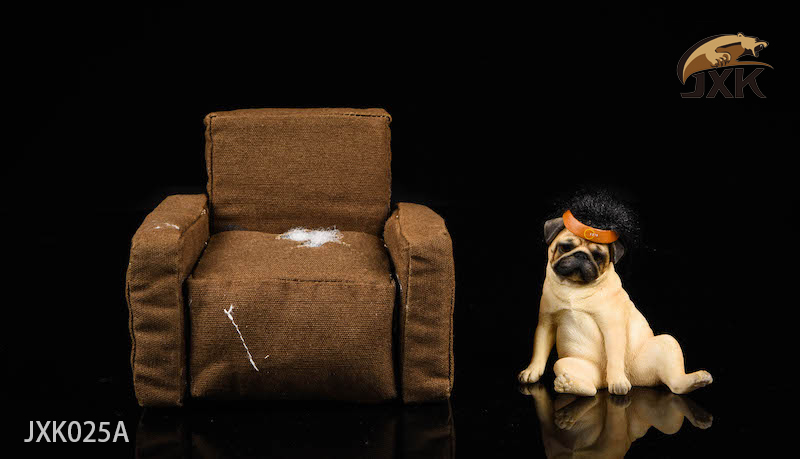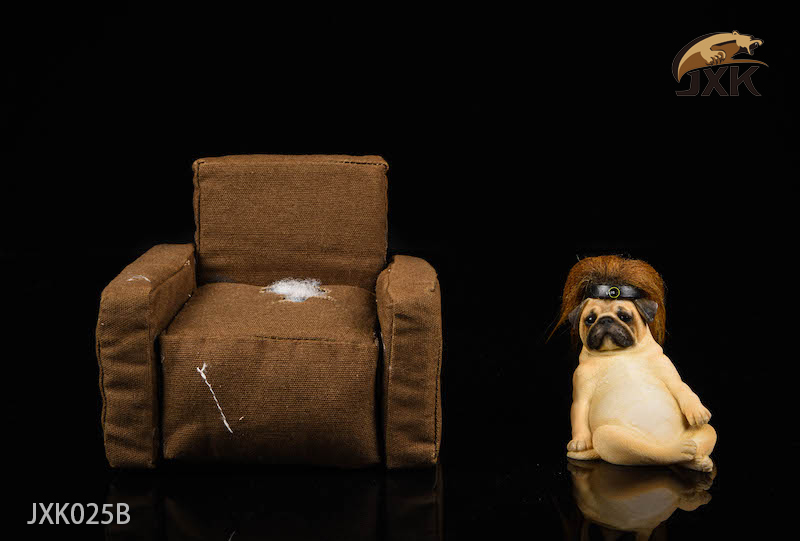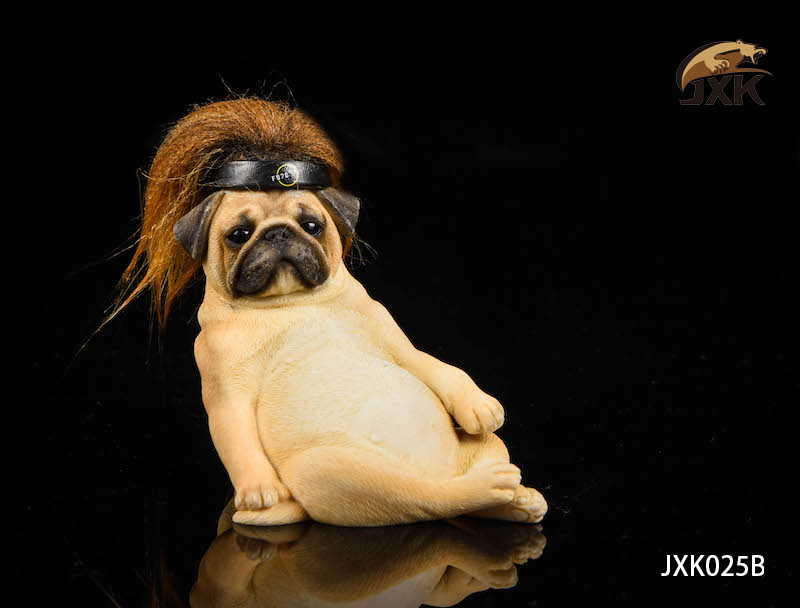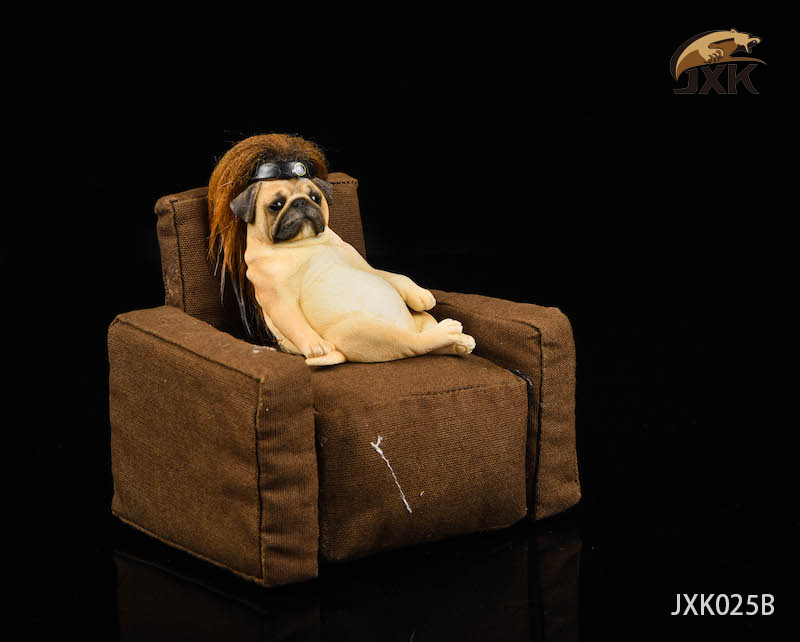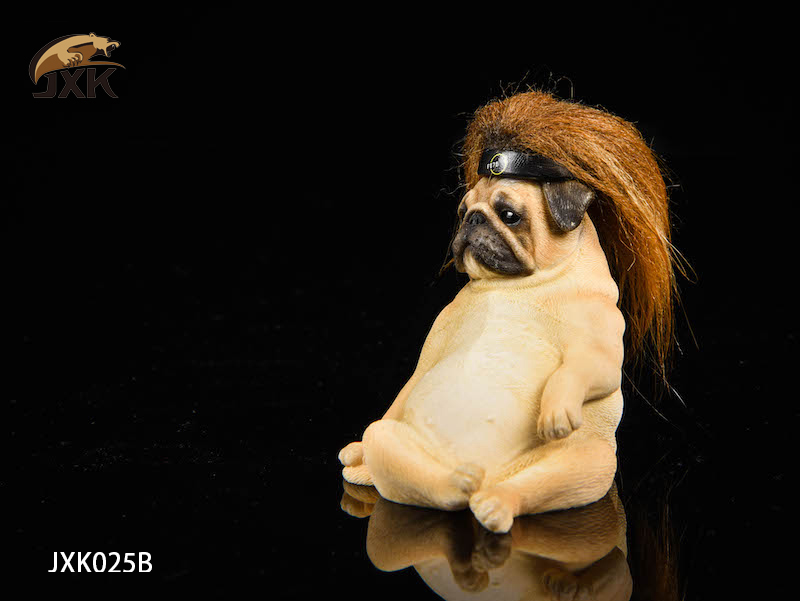 #newproduct
#JXK
#DecadentDog
#Pug
#animal
#chair
#accessory
Brand: VSTOYS 1/6 Iron Modern Sofa
Ratio: 1/6
Size: 19XG53: 15cm*10.5cm*14.5cm 19XG54: 12cm*18cm*17.5cm
Item No.: 19XG53A/B/C/D 19XG54A/B/C/D
Material: wrought iron / fabric
Cut-off time: November 28, 2019
Shipping time: First quarter of 2020 Product: VSTOYS
Scale: 1/6
No: 19XG53A/B/C/D 19XG54A/B/C/D
Material:metal/cloth
Size: 19XG53: 15cm*10.5cm*14.5cm 19XG54:12cm*18cm*17.5cm
Perorder is available before:28 November 2019
Release date: The first quarter of 2020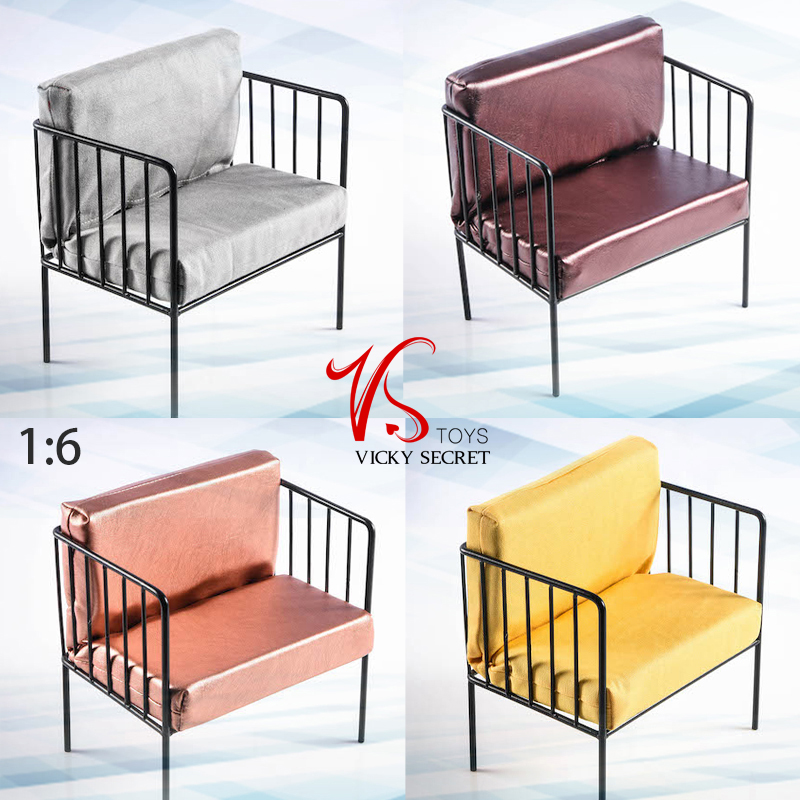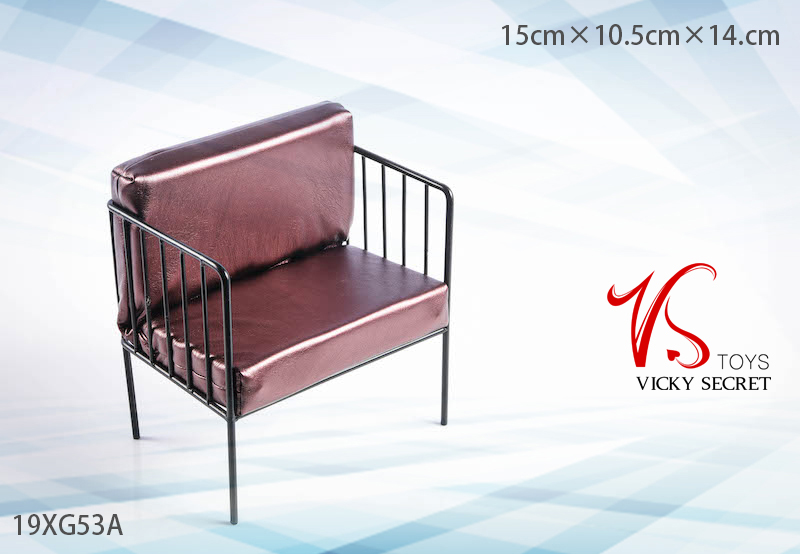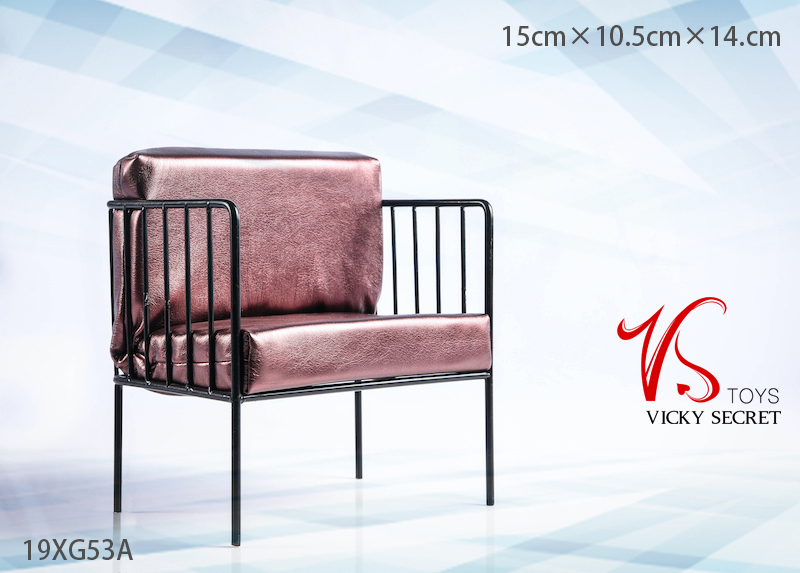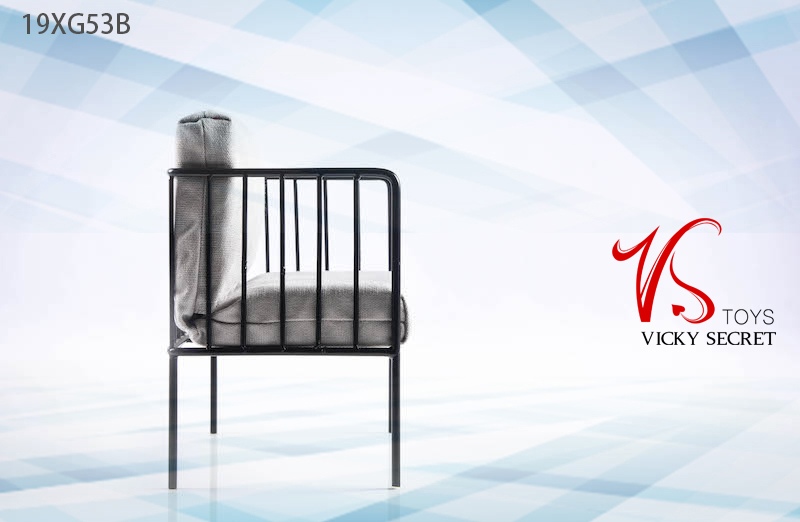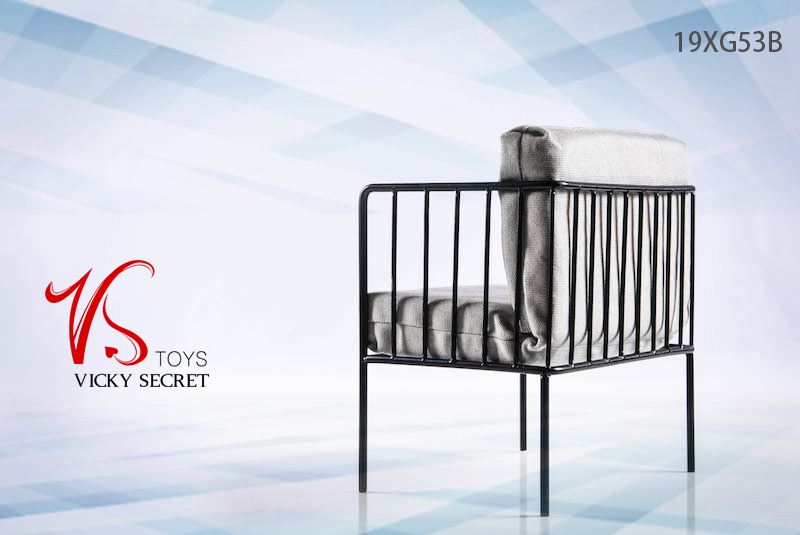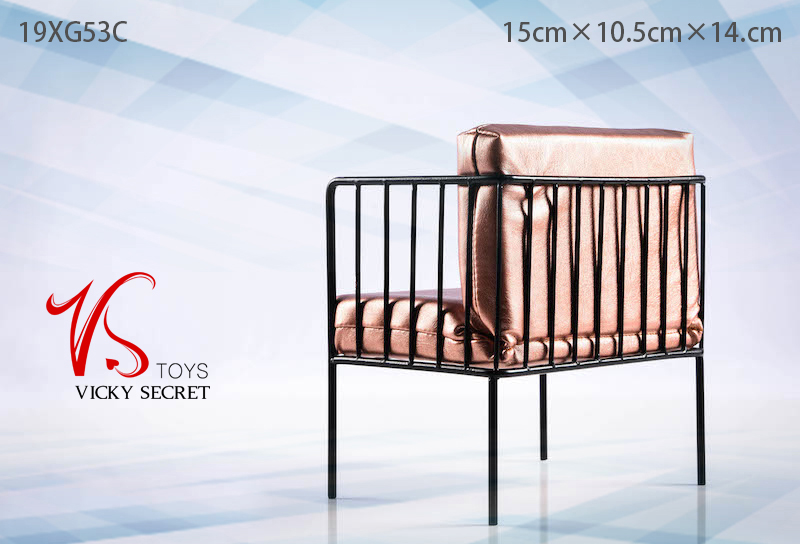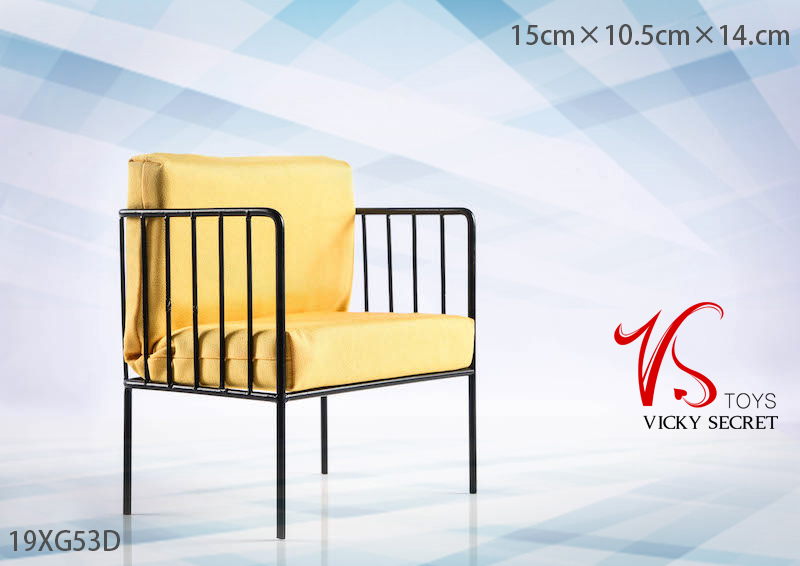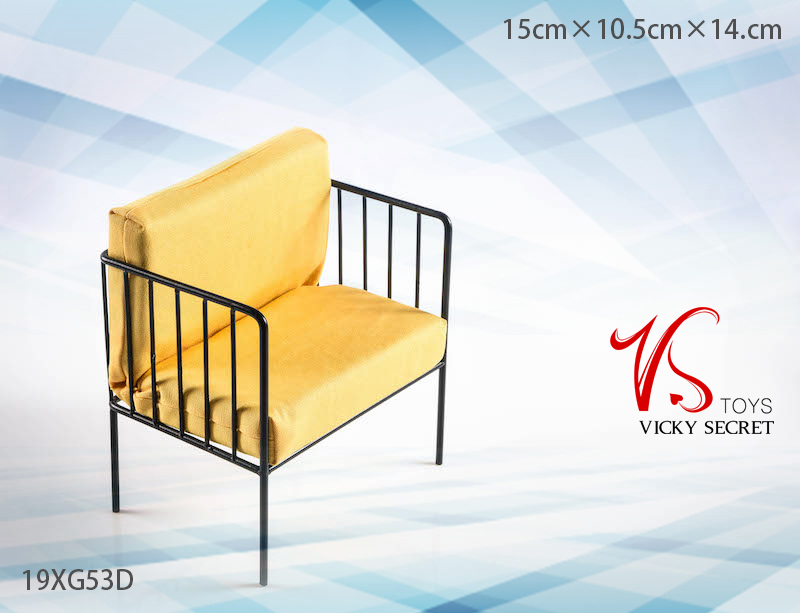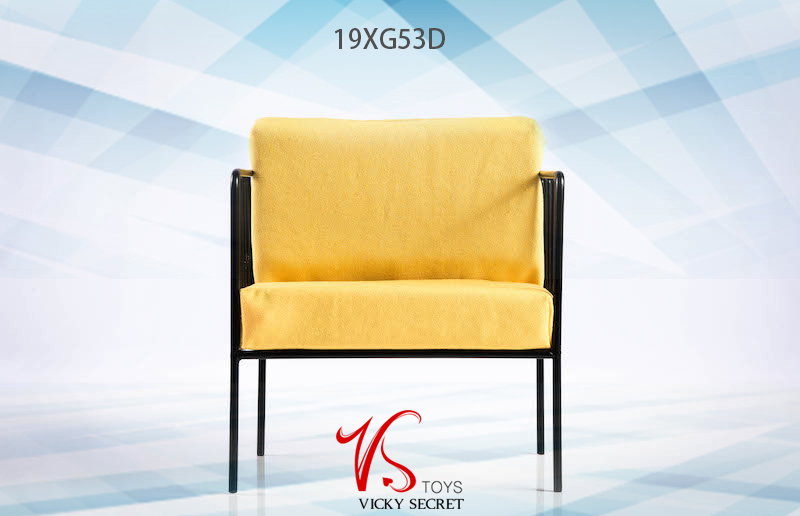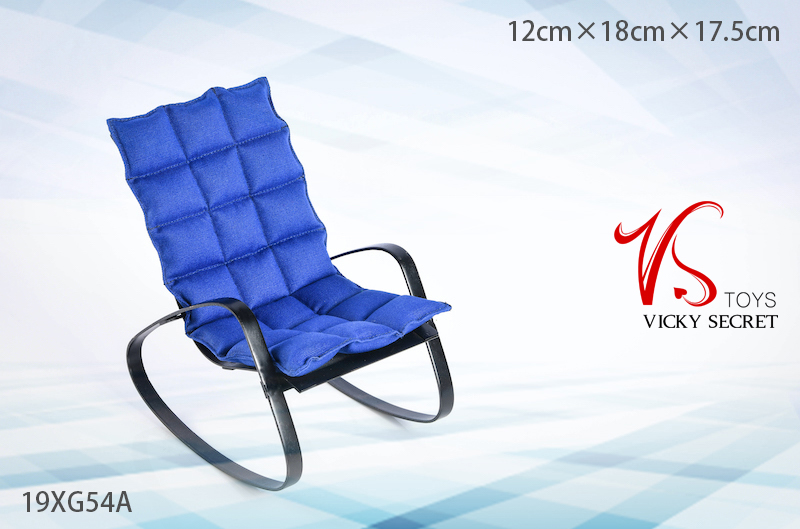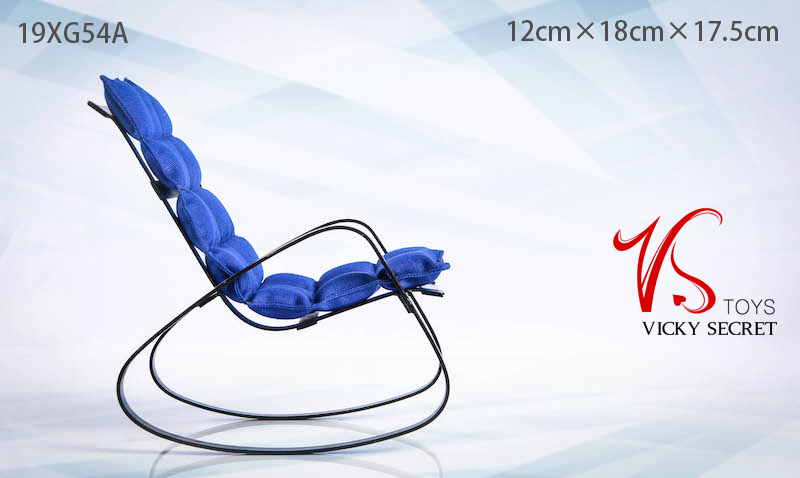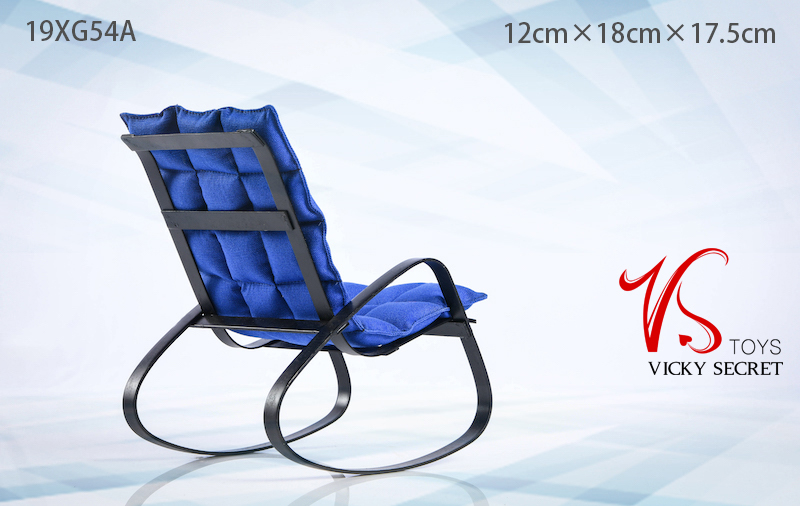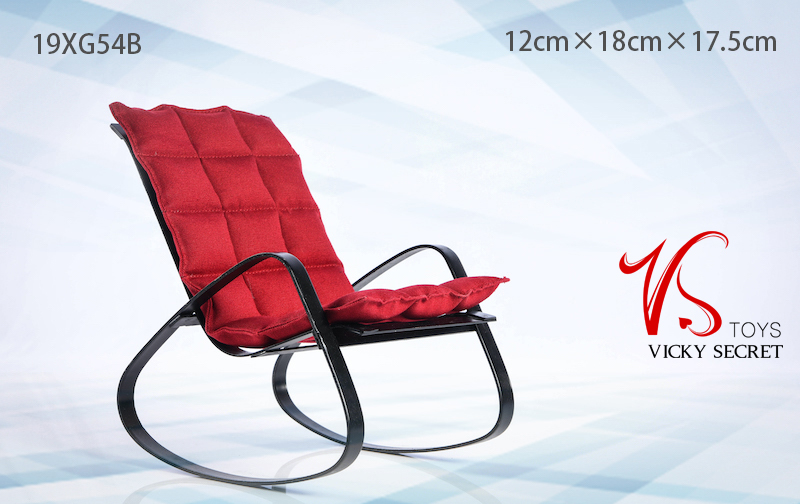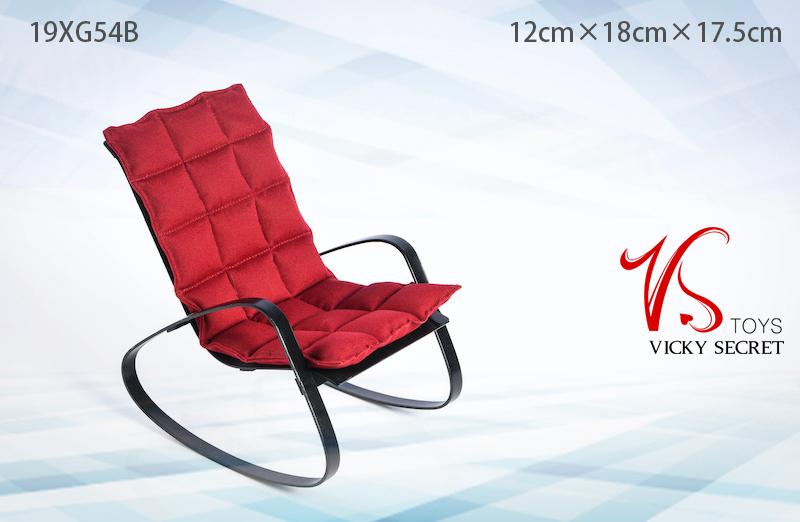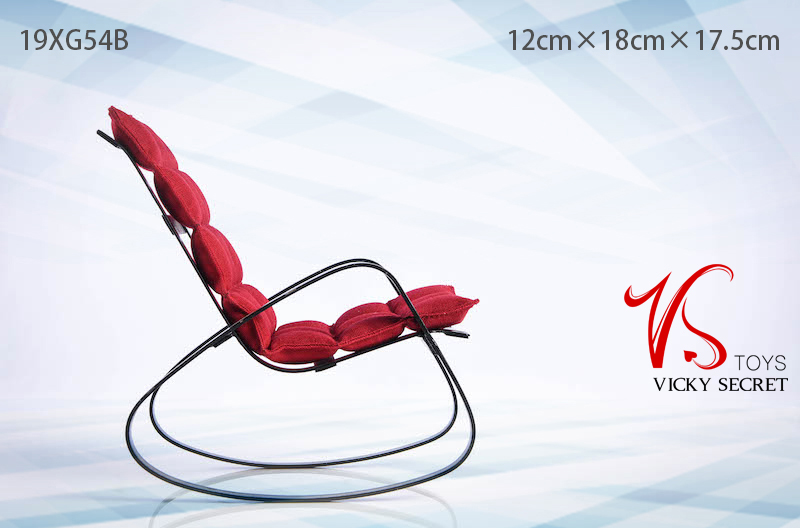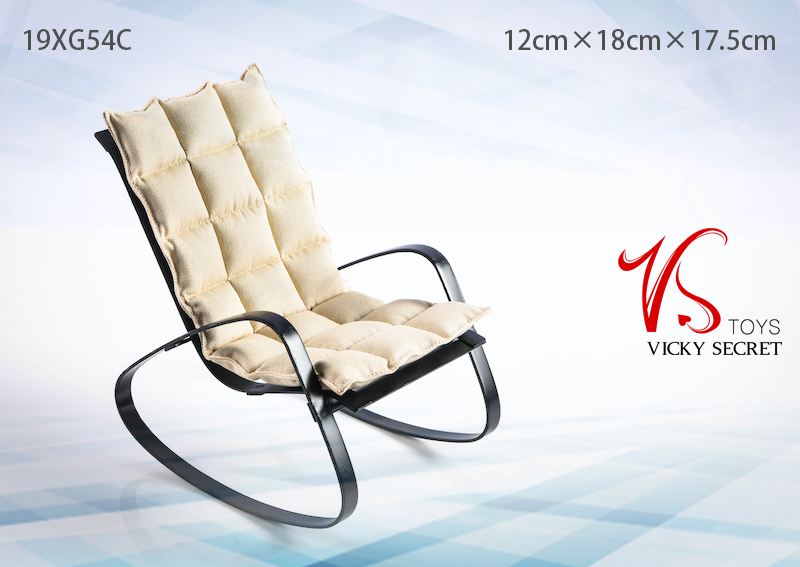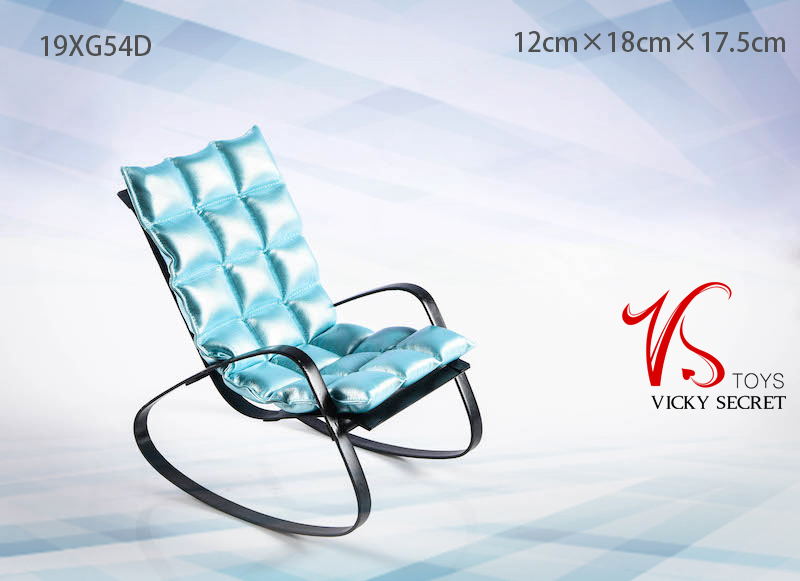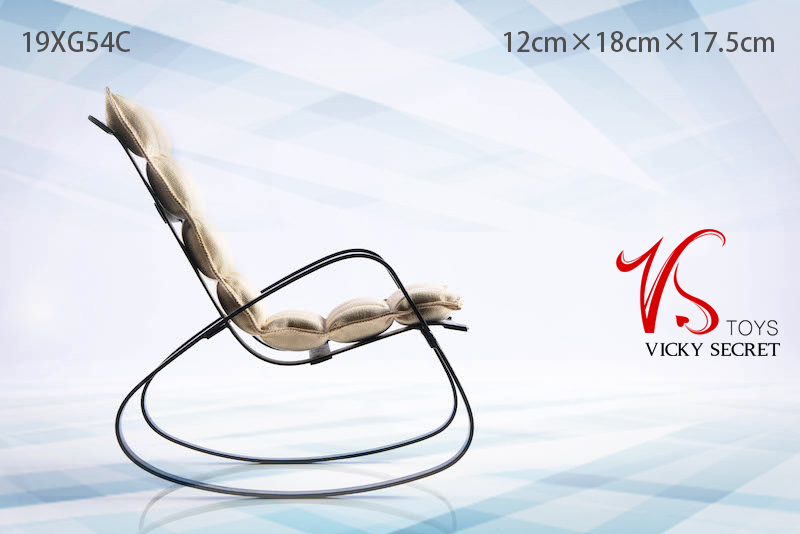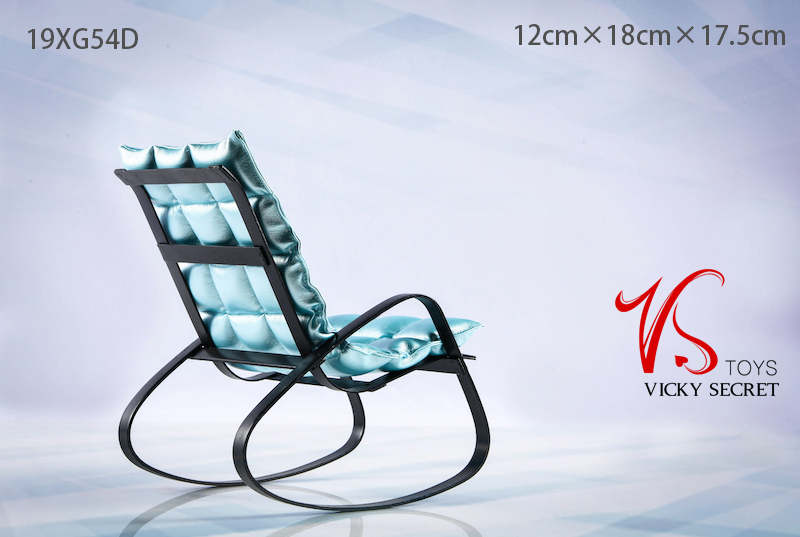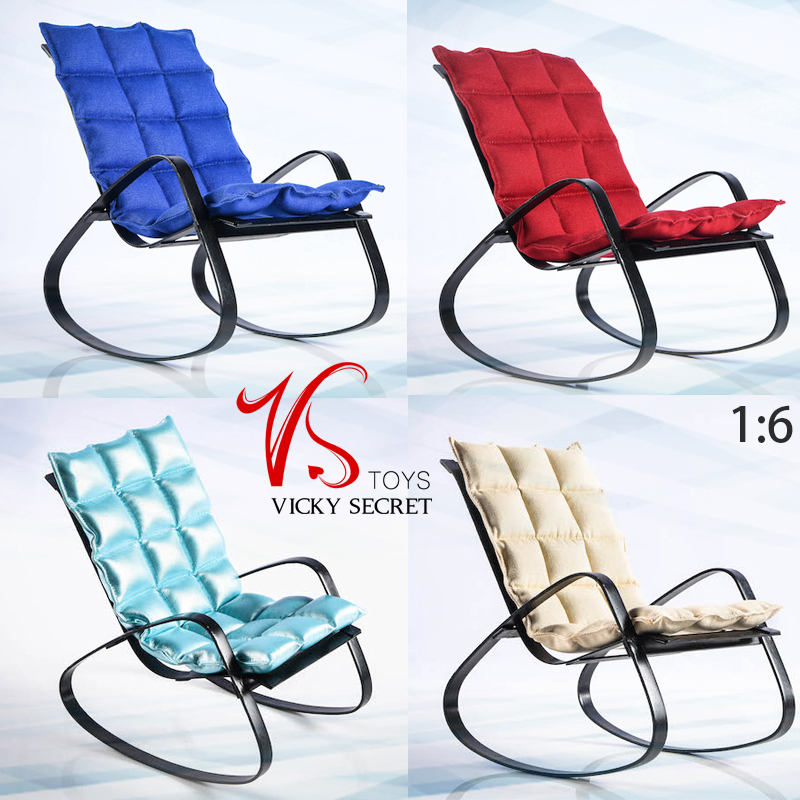 #newproduct
#VSToys
#IronModern
#"sofa"
#Chair
#accessory
These were advertised
awhile back
, and have now become available on the market. Mine came in along with so much other stuff over the last week. I got the brown version (there are also black and red ones). The
chair
comes in a cardboard box with a transparent plastic window, and is protected by two facing transparent plastic treys.
The
chair
represents a more luxurious version of an office desk
chair
, with seat, support, and arm rests of padded leather and a streamlined classical look. The brown version comes with reddish brown leather elements cast in softer plastic (it has some give, especially on the seat and back support), black metal pillar and functional wheels cast in harder plastic, and the reddish brown wooden elements (arm rests, radiating legs, etc) also in harder plastic. These last have fine wood grain detail (probably not really discernible in my photos) that adds a bit more realism to the piece. As mentioned, the wheels are functional; the
chair
swivels around its axis, and the column contains a spring that allows the
chair
to lower under the weight of whatever is placed in the seat. This helps figures look right when sitting down in it. Unoccupied, the
chair
is about 20 cm (7.6 inches) tall at the top of the back support, and about 8 cm (3.25 inches) tall at the top of the seat.
The
chair
looks and performs very well, with the "leather" appropriately more matte than the overly shiny promotional photos, and the sculpted "stitching" reasonably fine. It would make a fine seat for a boss (as the name suggests), a chairman, or even a former queen who does not want to give herself airs.
Take a seat and try it out for comfort. I doubt you will be disappointed.
Make yourself at home and spin around, enjoying that swivel action.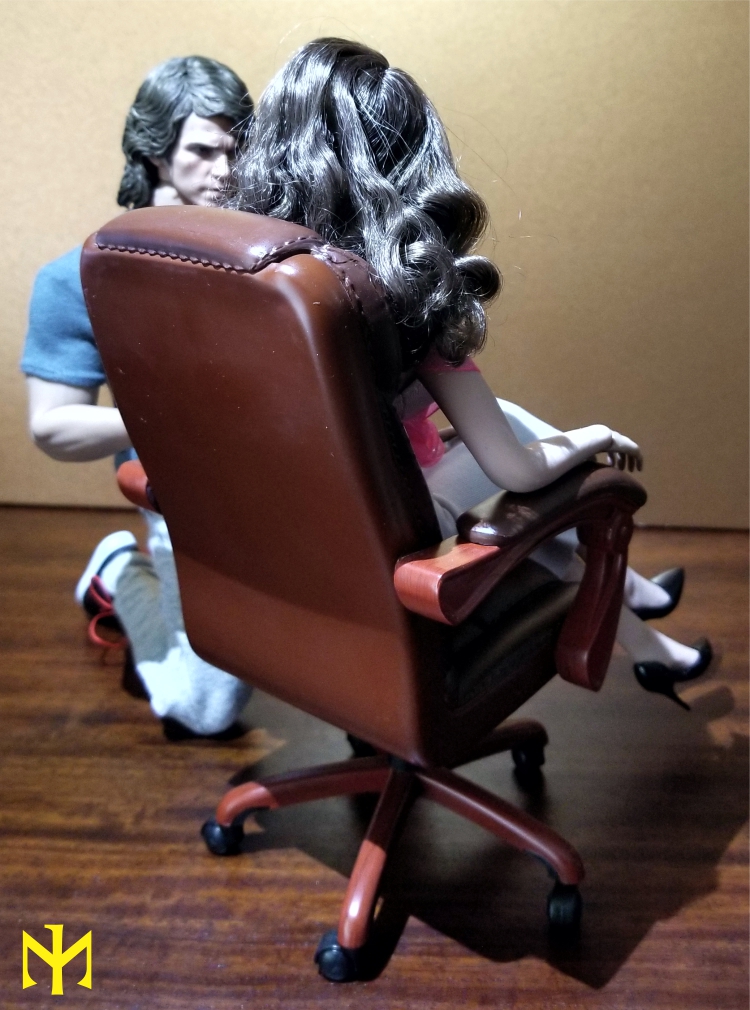 Have hubby give it a try, to see what you mean by so comfy you could cry.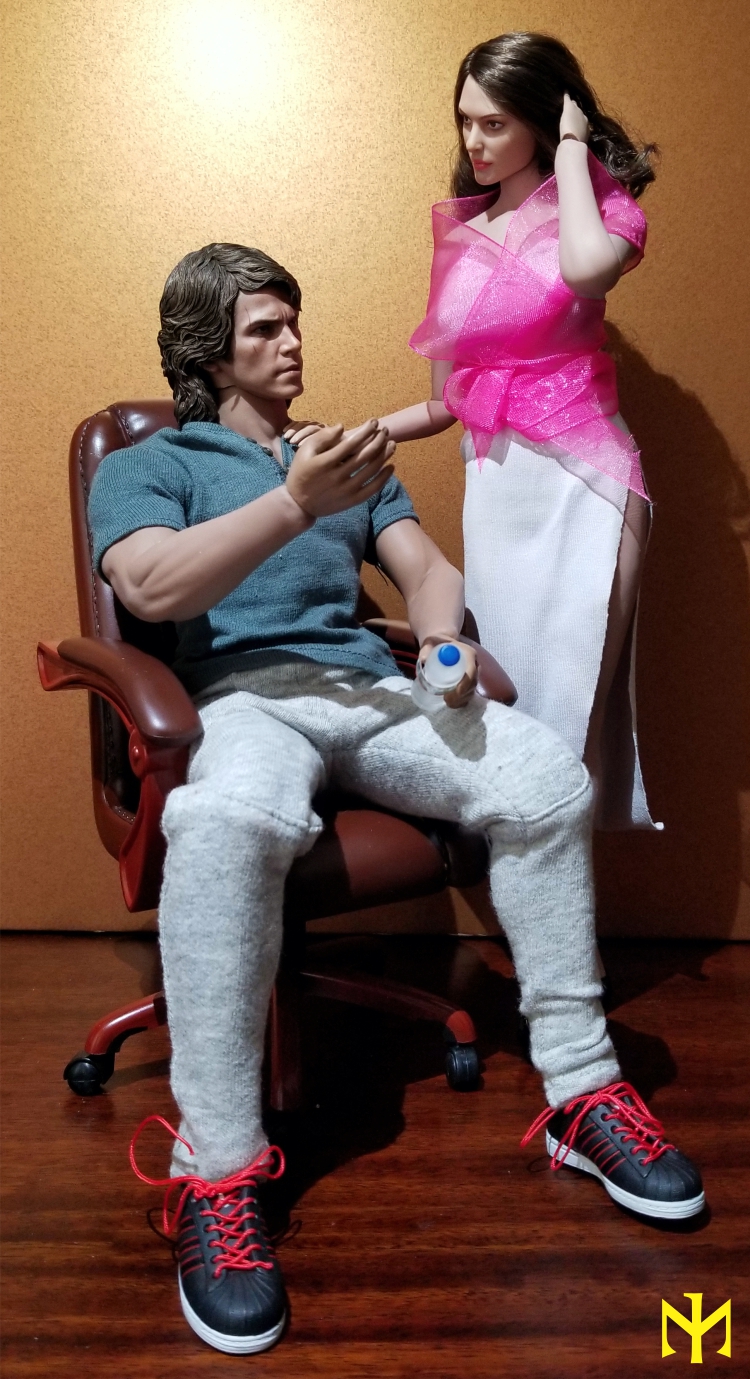 And make sure he gets rested before you tell him there will be 4 more hours of shopping ahead.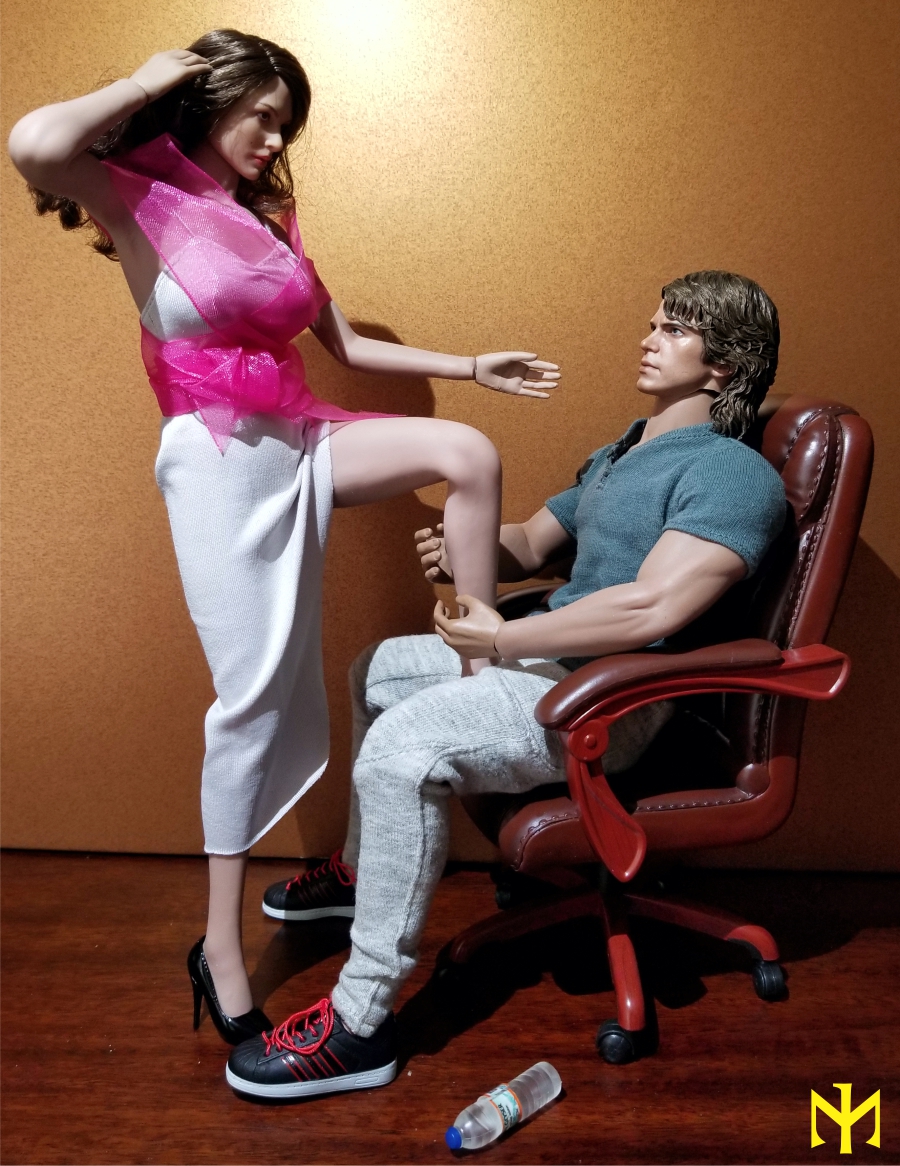 Just try not to get him overly excited as you try to sweeten the deal. This is a place of business after all...
All in all, a functional, good looking
chair
for any suitable sixth-scale diorama. An not unreasonably expensive, retailing at around $25 (USD).
Where to Buy?
You can find it at various online retailers and of course eBay. Here are some suggestions, including the one where I got mine.
Big Bad Toy Store for $27 (pre-order)
Cotswold Collectibles for $25 (pre-order)
Monkey Depot for $25
Timewalker ToysT for $25
I hope this was useful. What do you think? Was I wrong to use TBLeague bodies for the figures when reviewing a Jiaou product (I swear it was not intentional -- they were just the only ones within easy reach!)?
#furniture
#chair
#jiaoudoll
#diorama
Product, brand: VSTOYS
Scale ratio: 1/6
No. Item No.: 19XG40A Black 19XG40B White 19XG40C Red 19XG40D Brown
Weight: about 1.7kg
Material Material: Environmental PU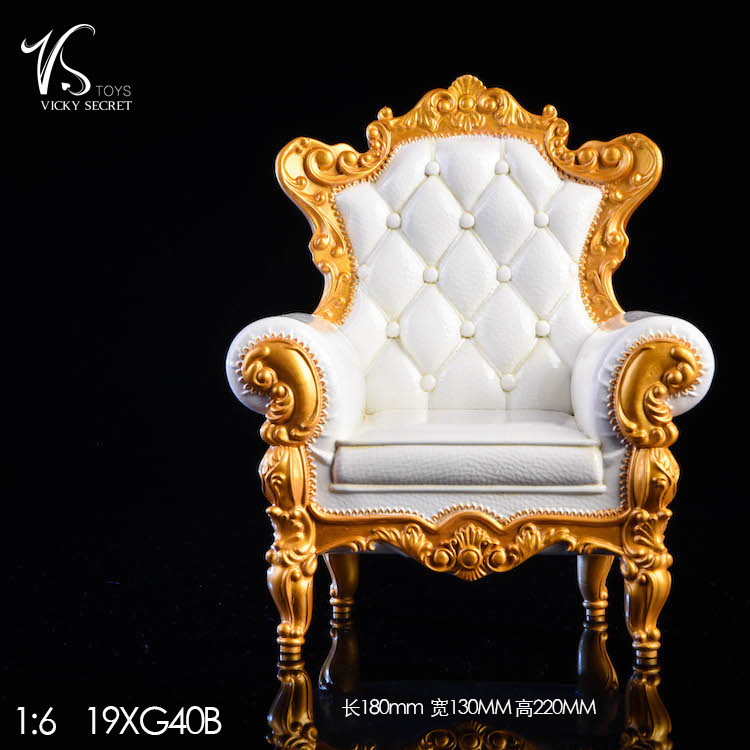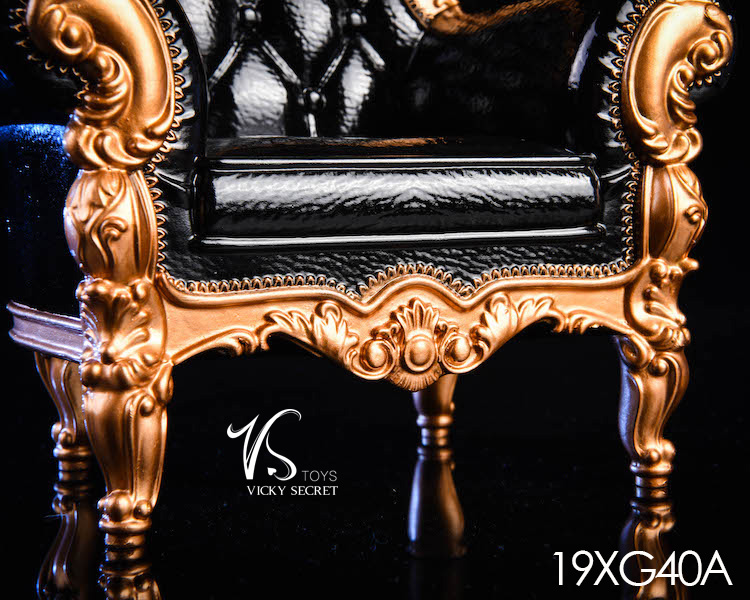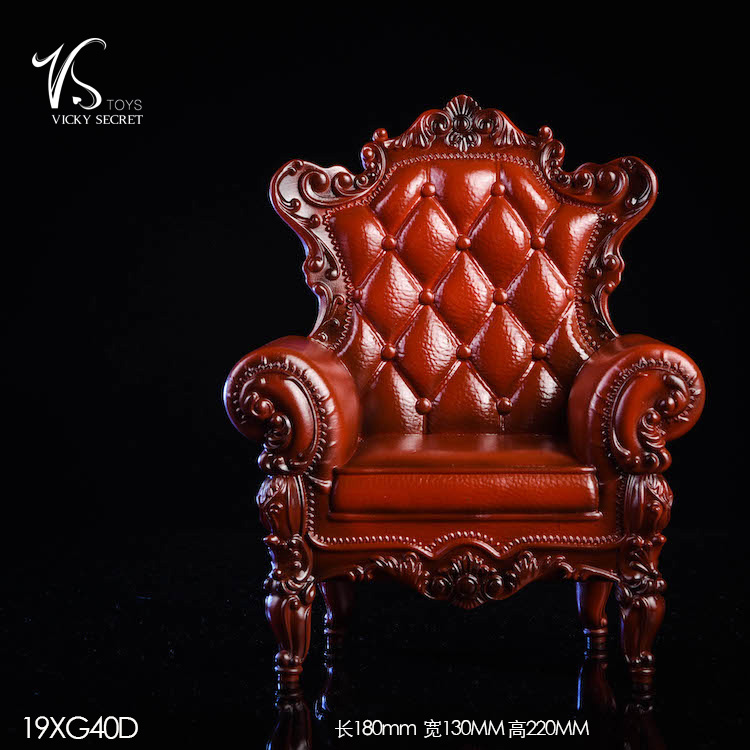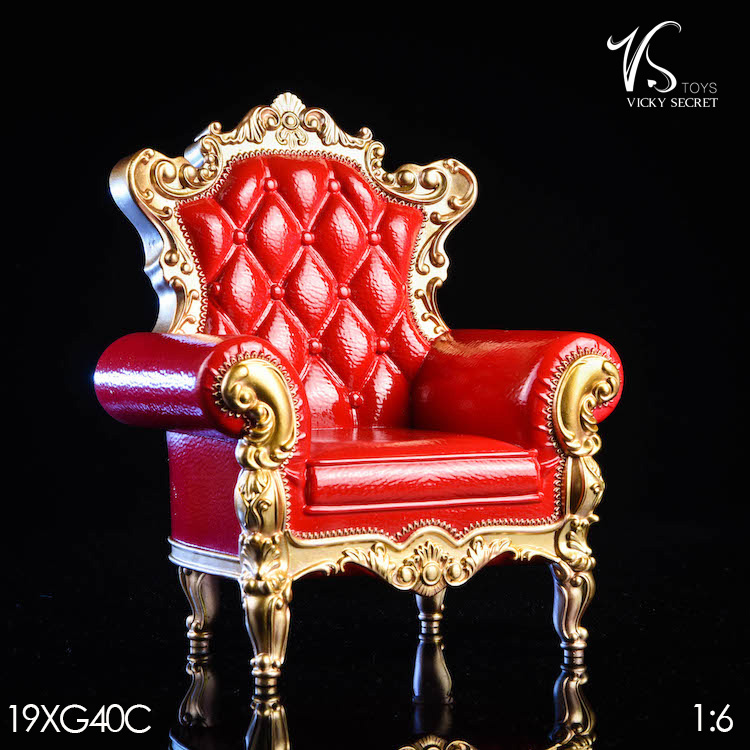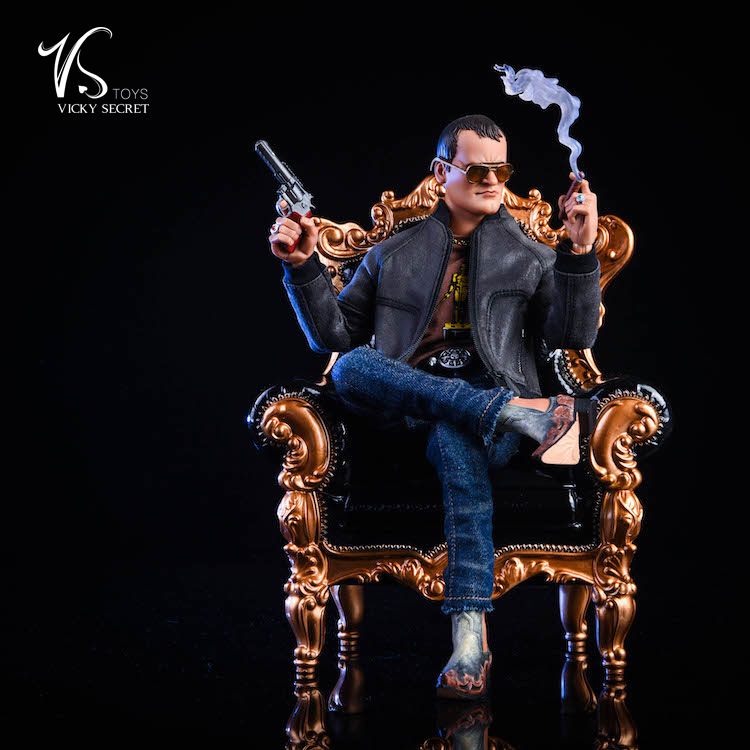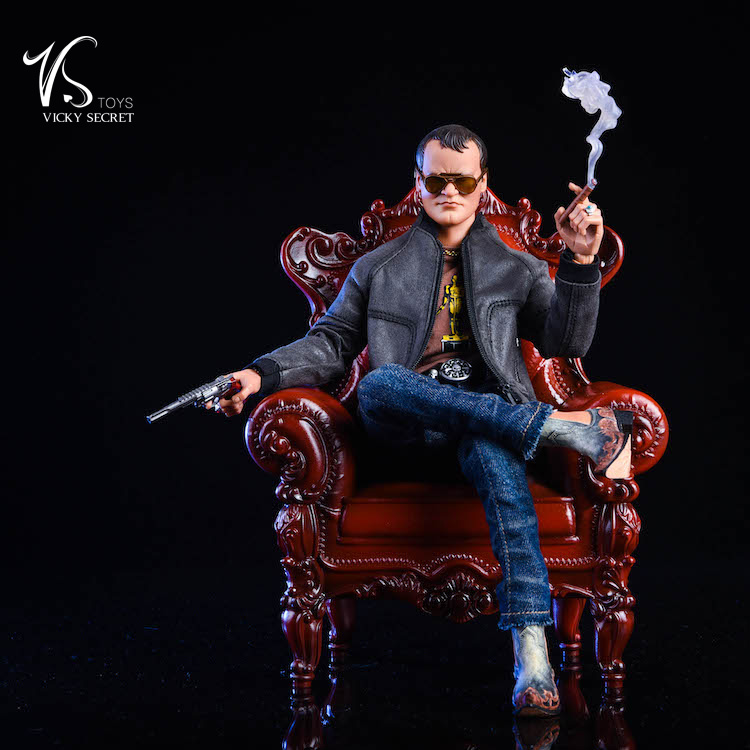 VSTOYS new 1/12 royal sofa 19XG42 suitable for 6 inch small proportion of soldiers doll scene
Product brand: VSTOYS
Scale ratio: 1/12
No. Item No.: 19XG42A Black 19XG42B White 19XG42C Red 19XG42D Brown
Weight: about 0.5kg
Material Material: Environmental PU
Size size: length 95mm width 75mm height 117mm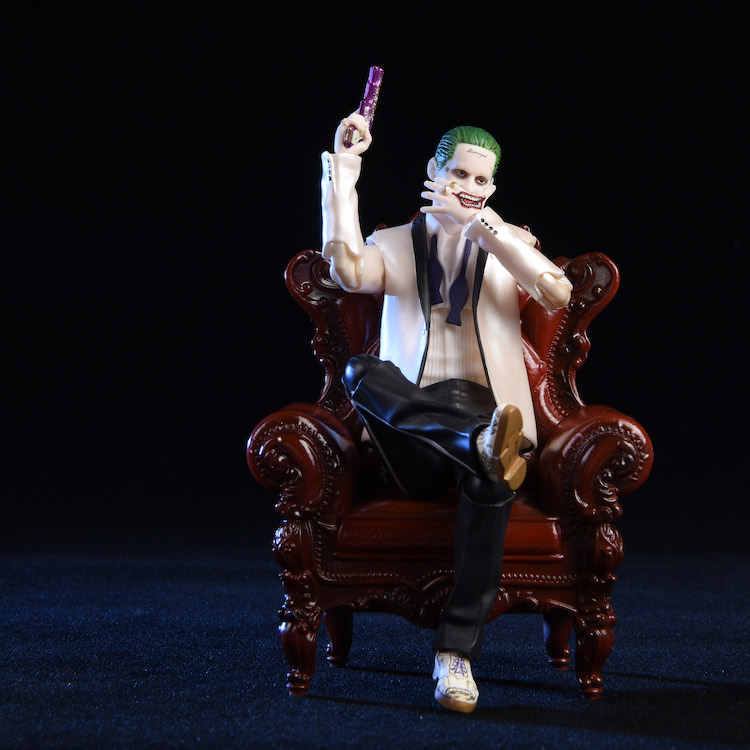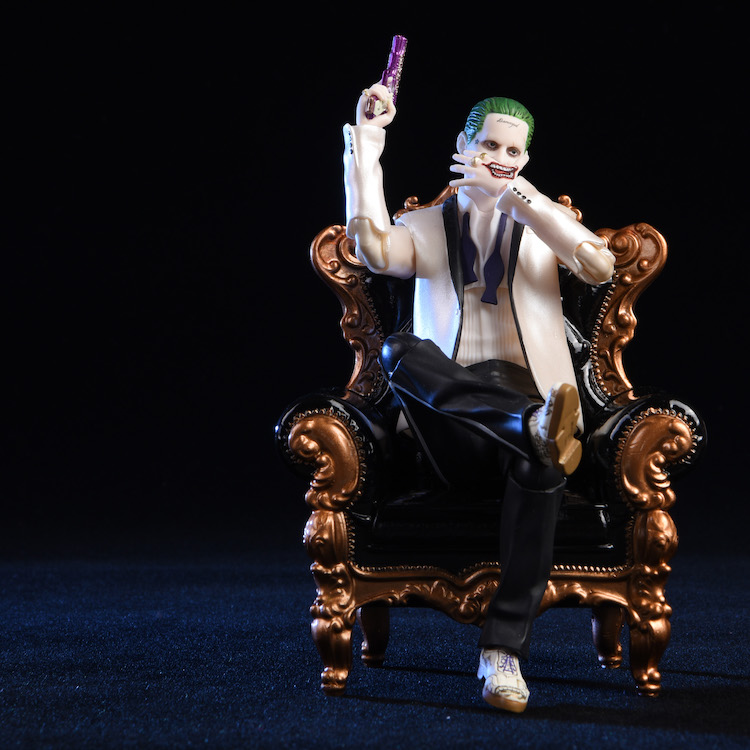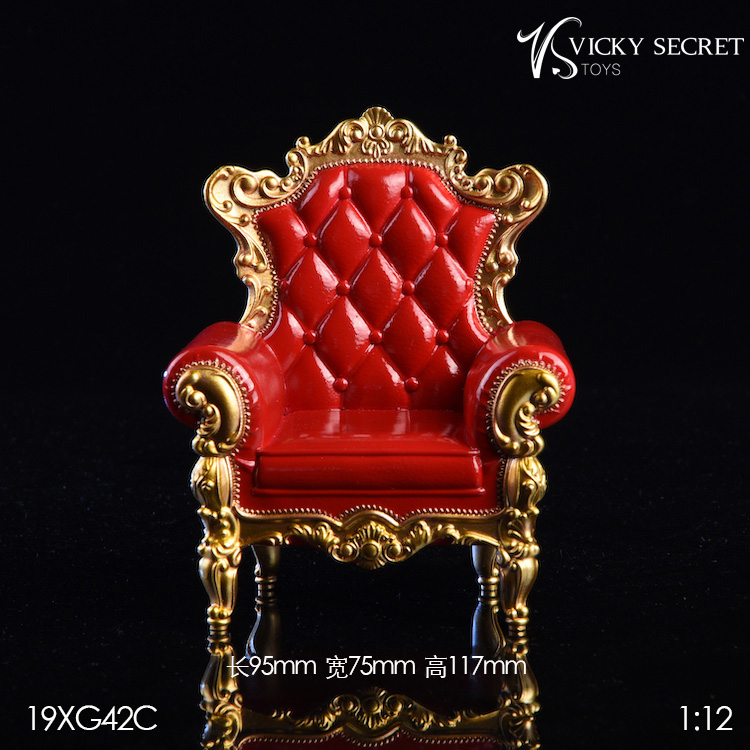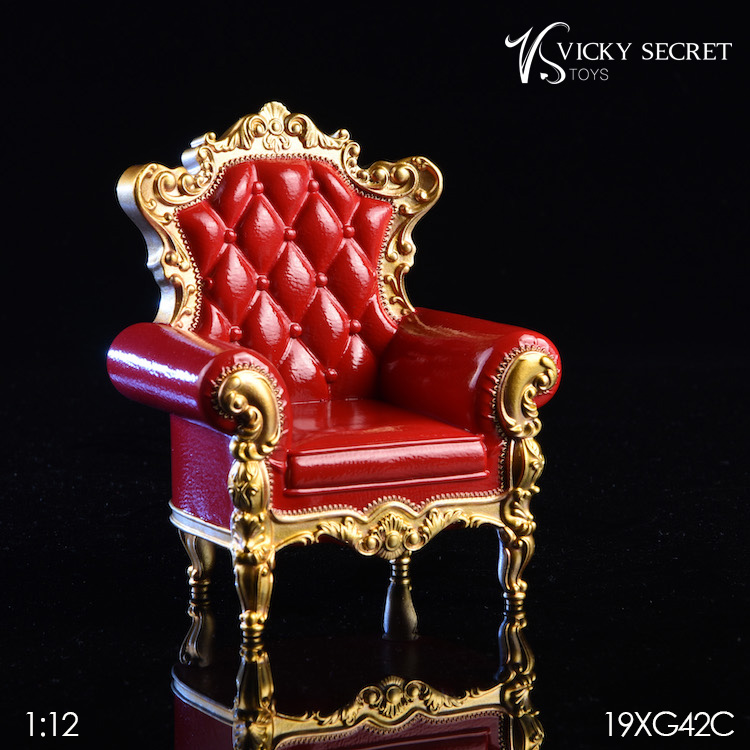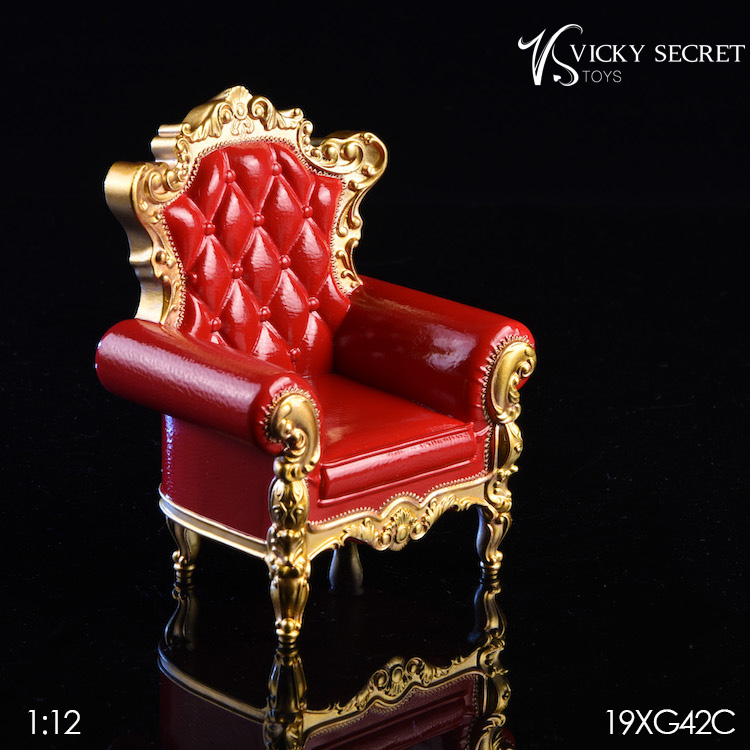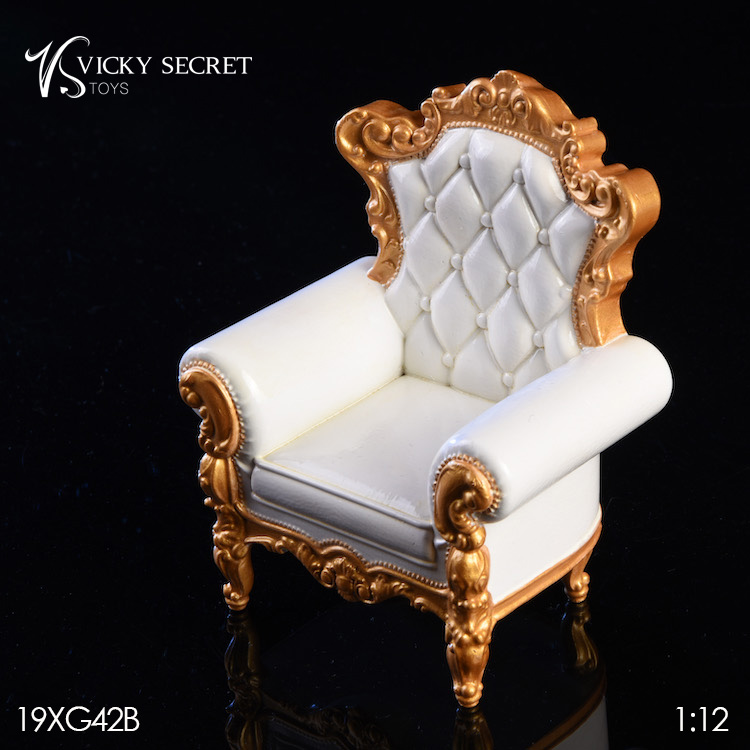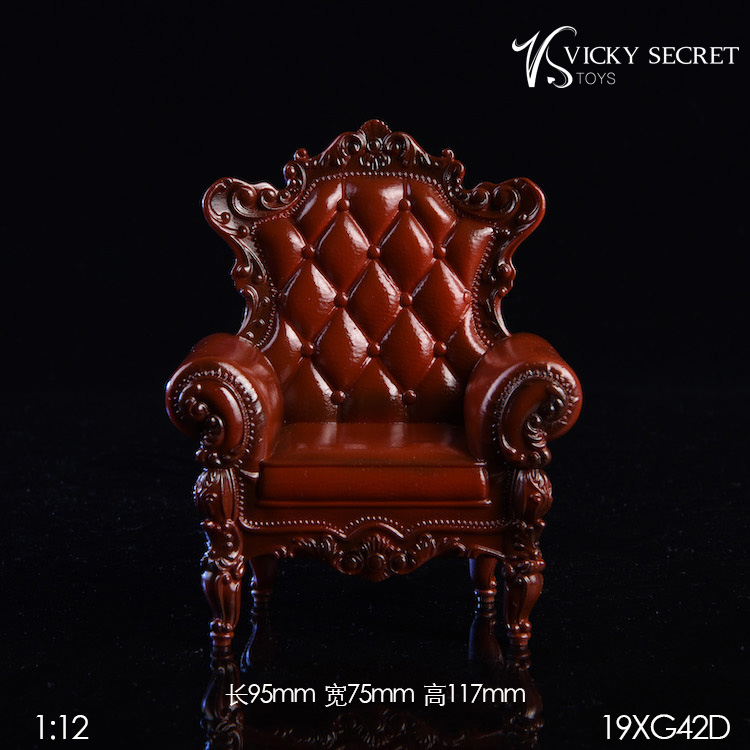 #newproduct
#VSToys
#EuropeanStyle
#Chair
#Furniture
#accessory
We have seen these (or something just like them) used in many advertisements for other sixth-scale products, so when I saw them for sale on Big Bad Toy Store, I picked one up. They come in four colors (red, green, blue, and purple), and are technically called rather strangely "Single Sofa 3.0".
The fancy armchair is sculpted pretty nicely, if a little softly, and features surfaces colored in red (in this instance) to simulate leather and in a golden or brass color to simulate wooden framing. The paint job is fairly clean, without being very precise. It is a large and opulent piece, measuring as follows (all dimensions somewhat approximate) :
Height to back to top of back 9.5 in or 23.5 cm
Height to top of armrests 5 in or 12.5 cm
Height to top of seat 3 in or 7.5 cm
Width from side to side (external dimensions) 7.5 in or 18 cm
Depth from front to back (external dimensions) 5 in or 12.5 cm
Here are three photos with some figures for scale...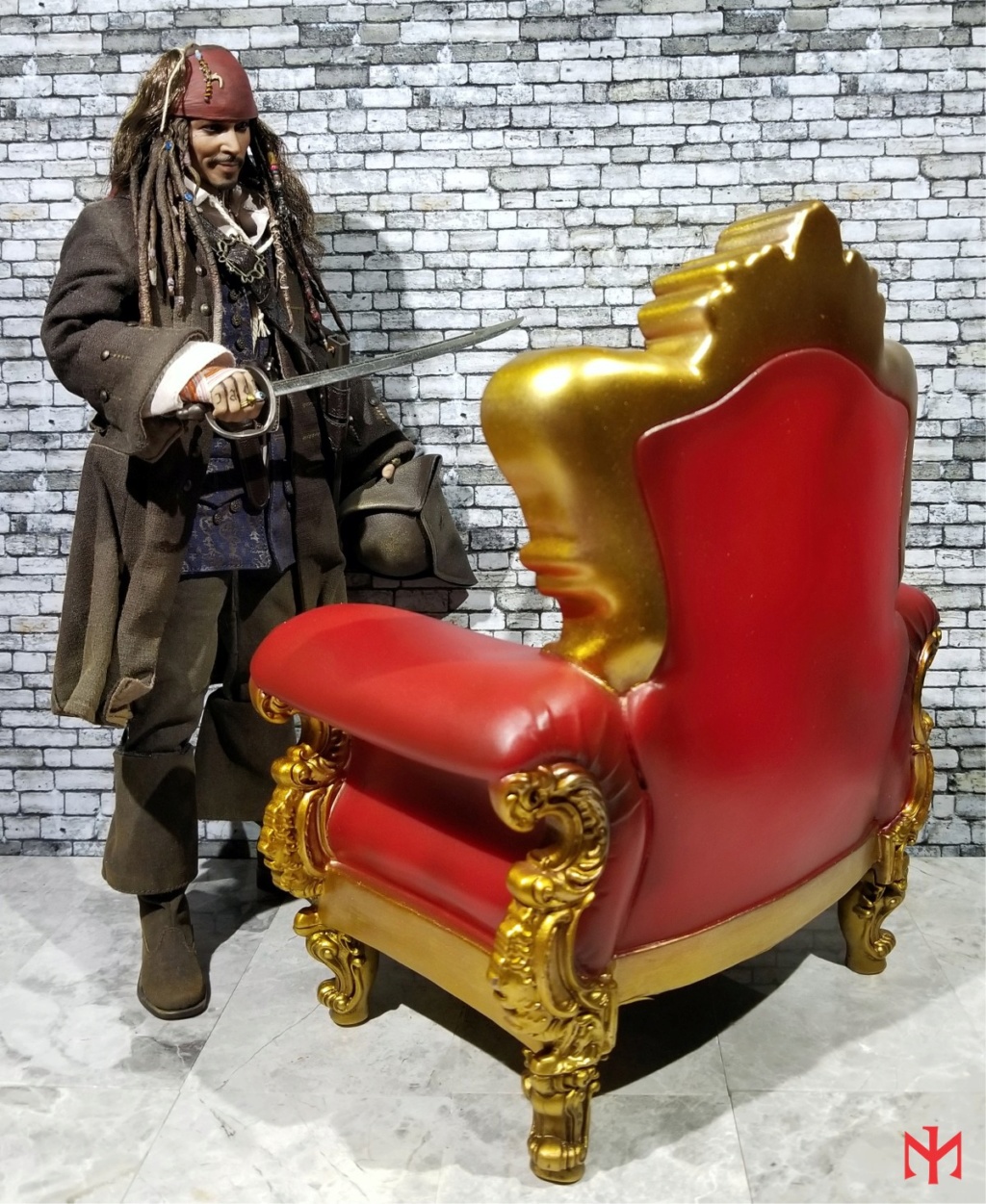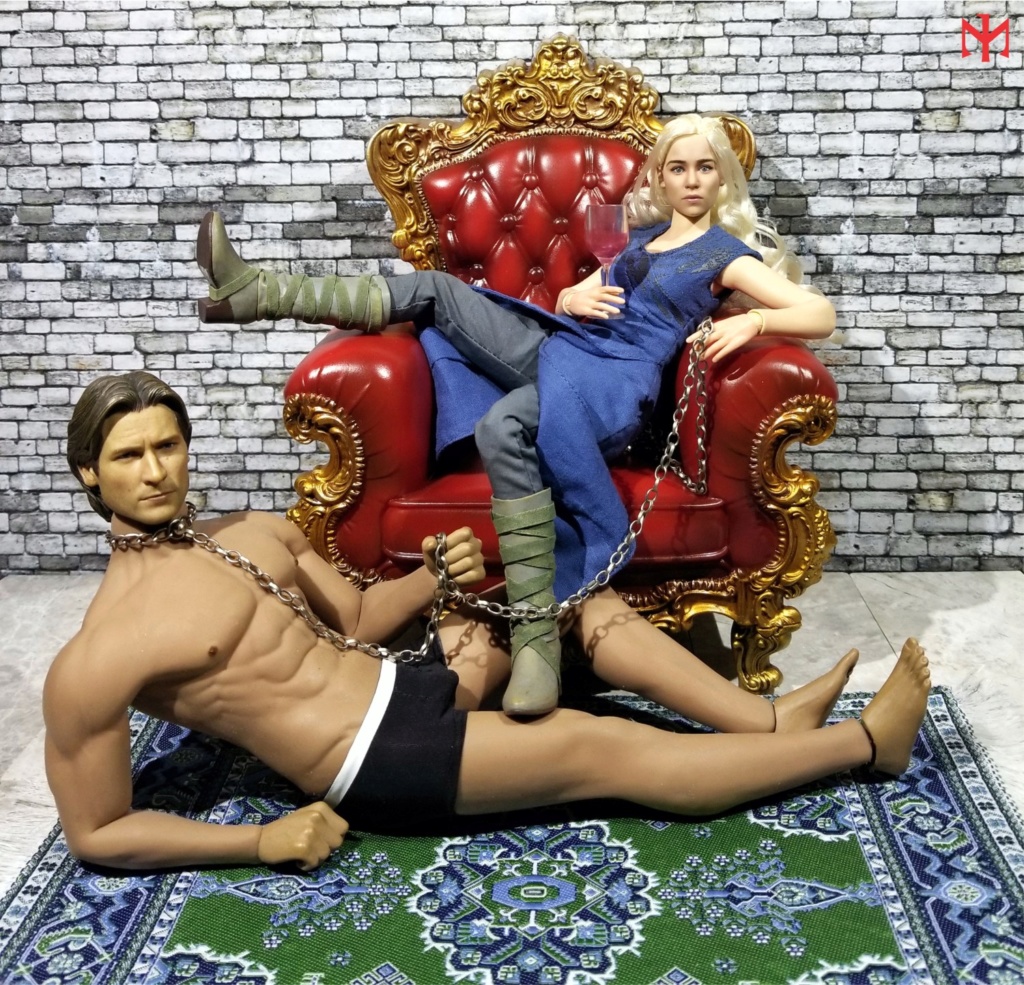 Before you accuse me, unless I have unsuspected prophetic abilities, this is not a GOT spoiler!
Anyway, I hope this is useful.
#furniture
#chair
#hy
#haoyu
#sofa
#diorama
#productreview
#hottoys
#threezero
#tbleague
#jacksparrow
#jaimelannister
#daenerystargaryen
#got
#gameofthrones
#humor
VStoys scene series 1/6 Trend table and
chair
18XG19 metal silicone seat cushion
1/6 ratio
Material: frame metal, cushion backrest is made of silicone material, high permeability acrylic panel (remember to tear off the protective film)
9.13 days to cut the order in the fourth quarter of 2018
VStoys 18XG19 Fashion Metal Furniture Set -
Chair
& Desk
Preorder is available before 13th,Sep.2018
Release Date: Q4, 2018
Desk Price: 68RMB
Chair
Price: 68RMB
Furniture Set -
Chair
& Desk
Material: Metal Framework, Silicone Backrest, Acrylic Desktop.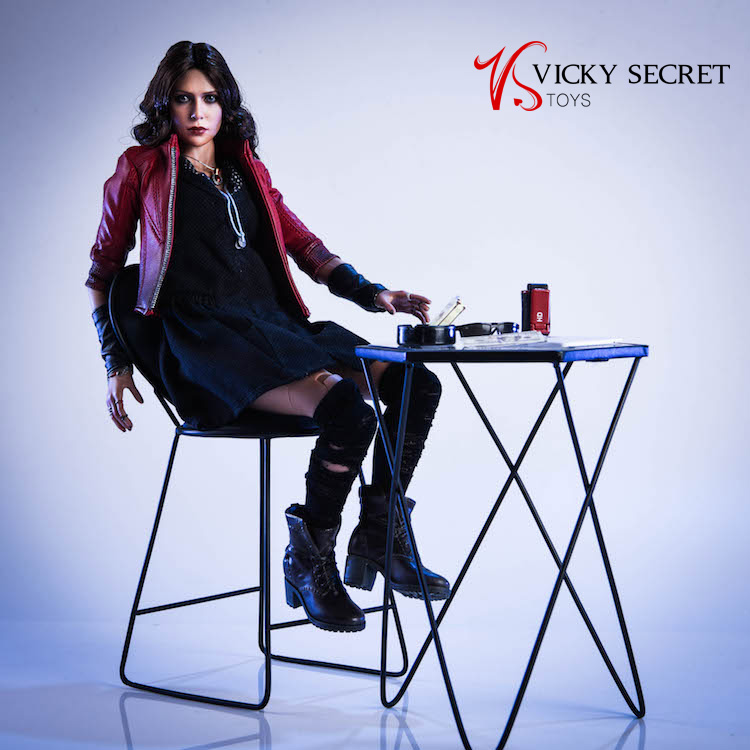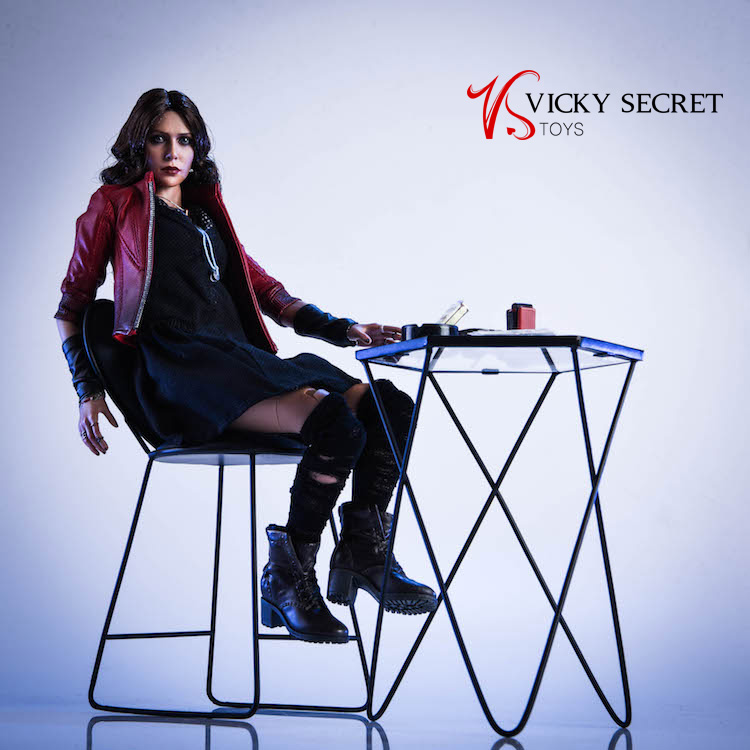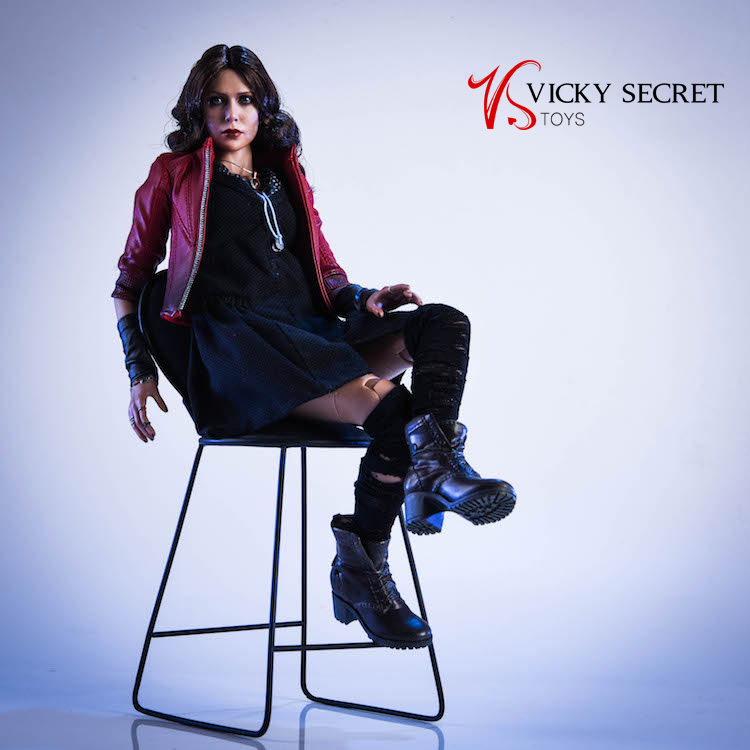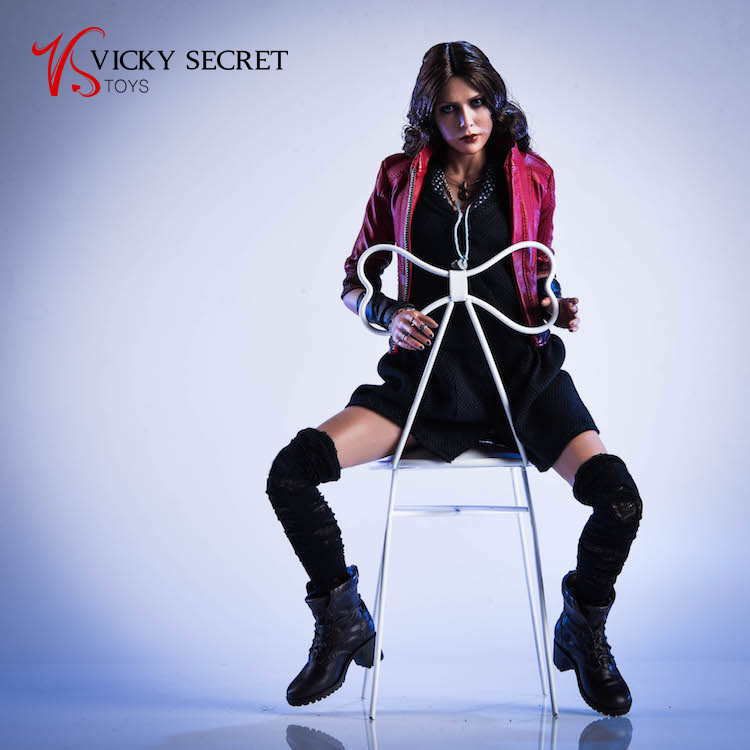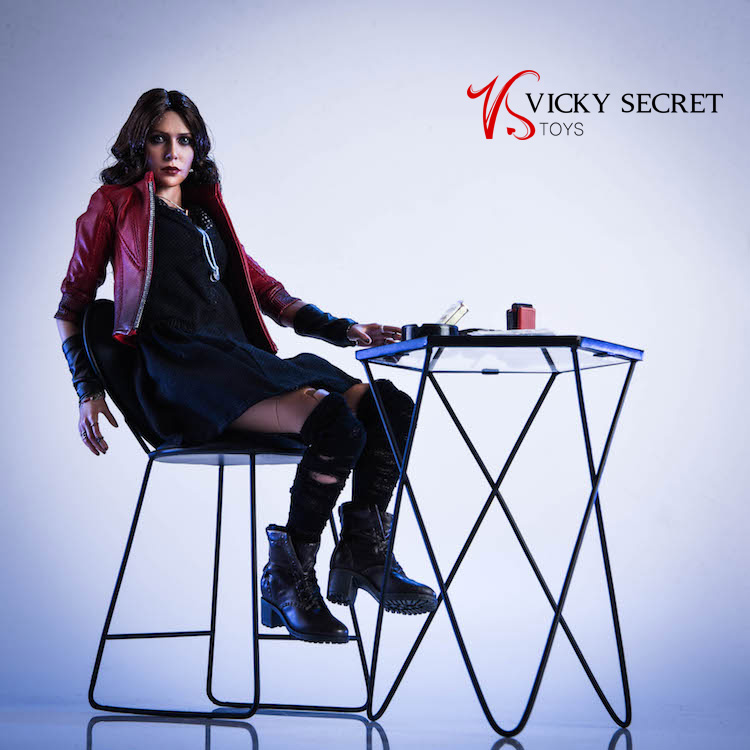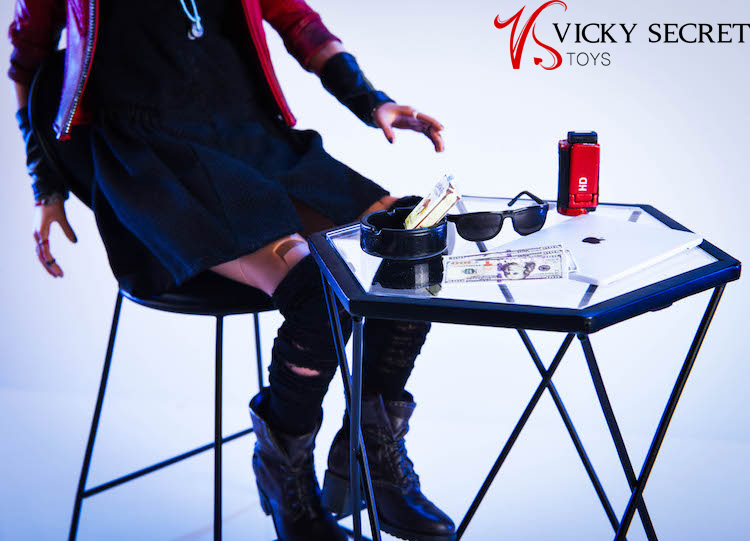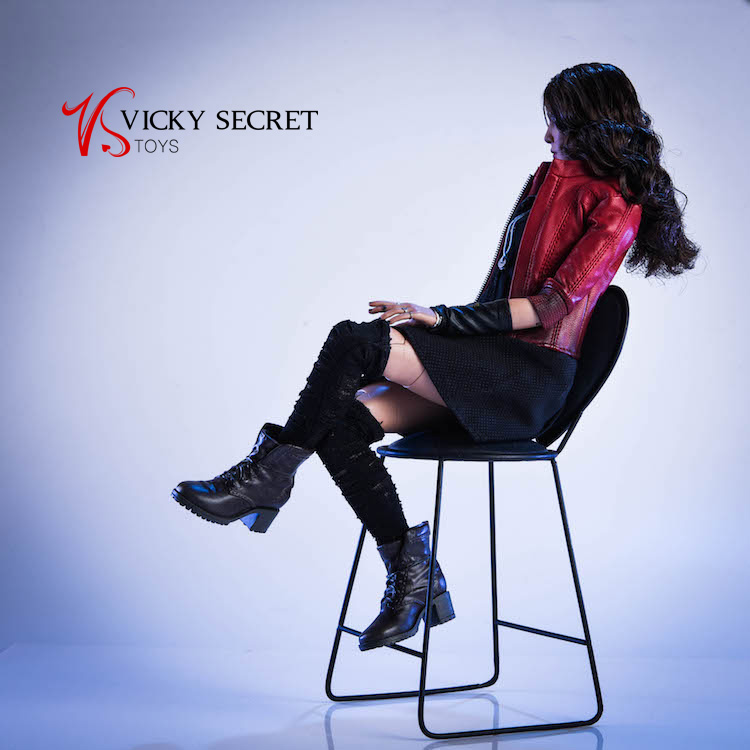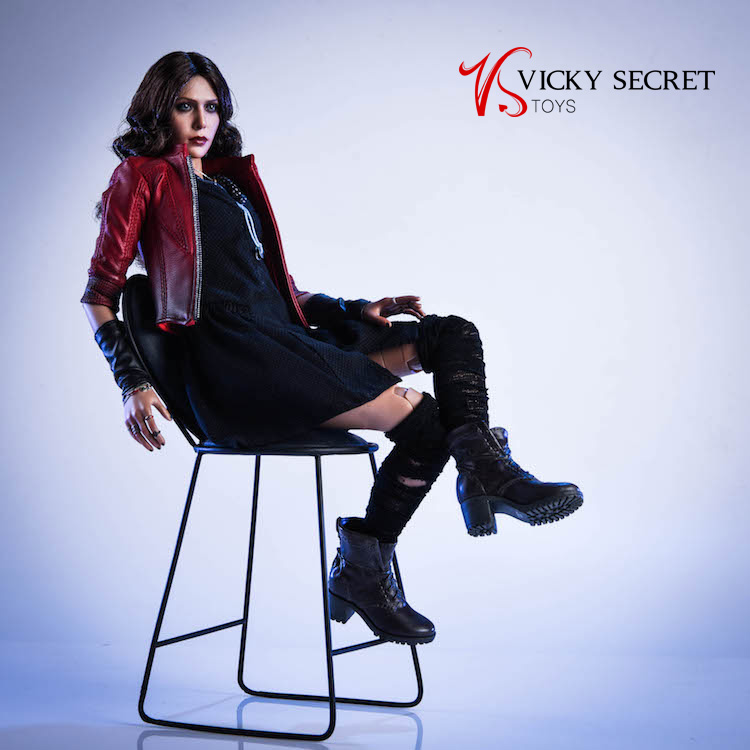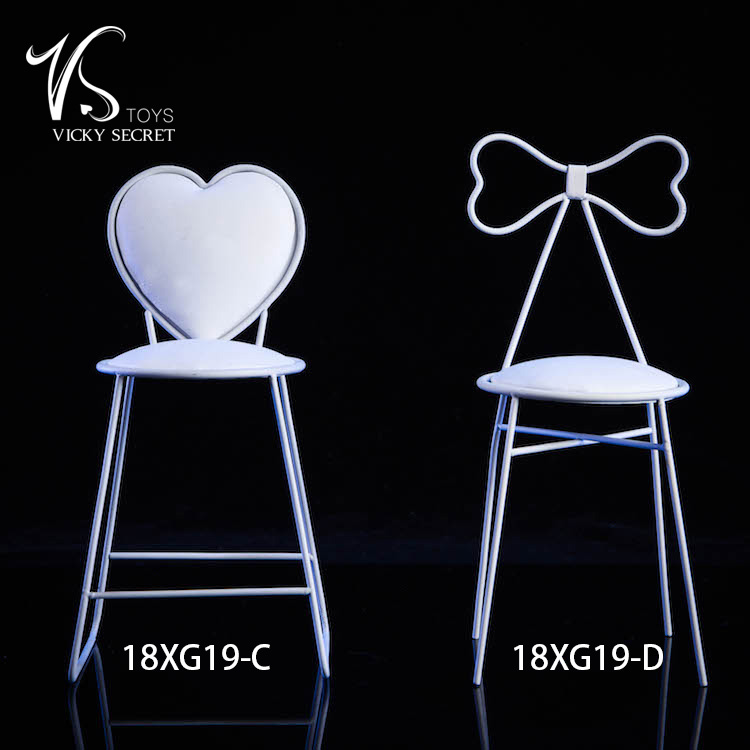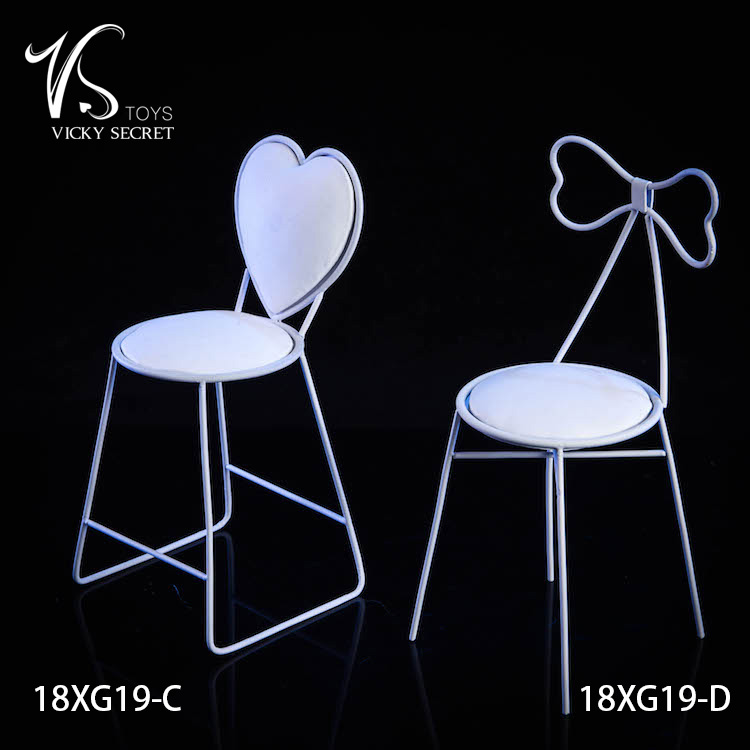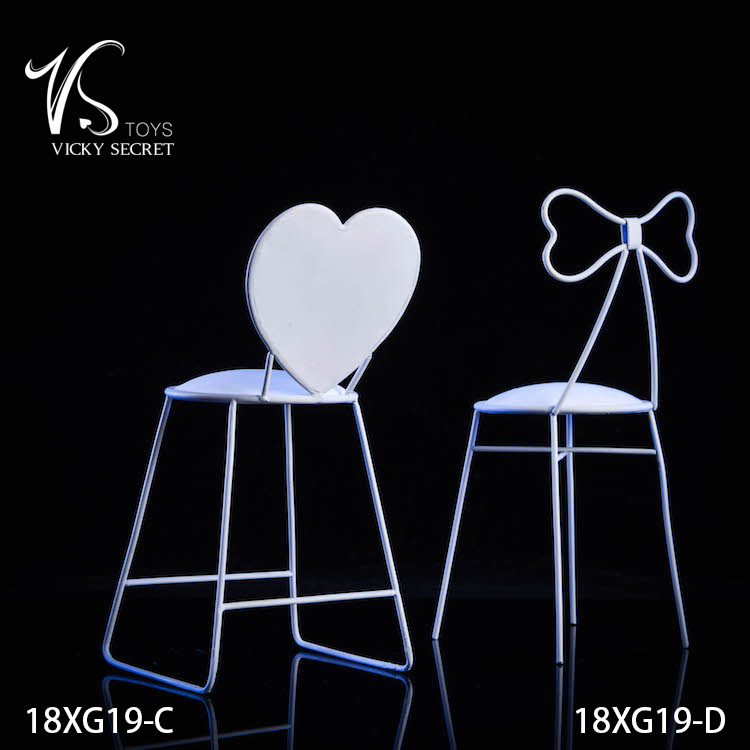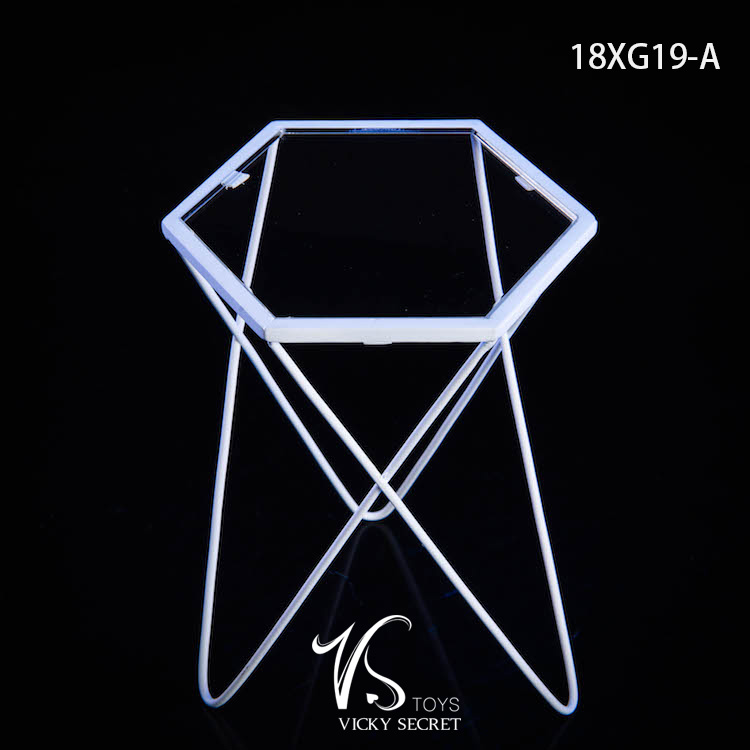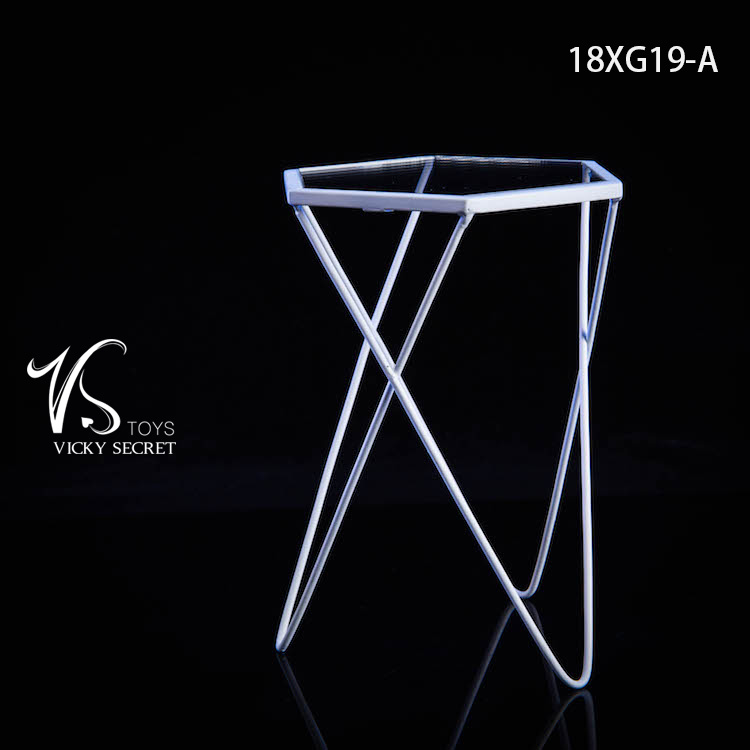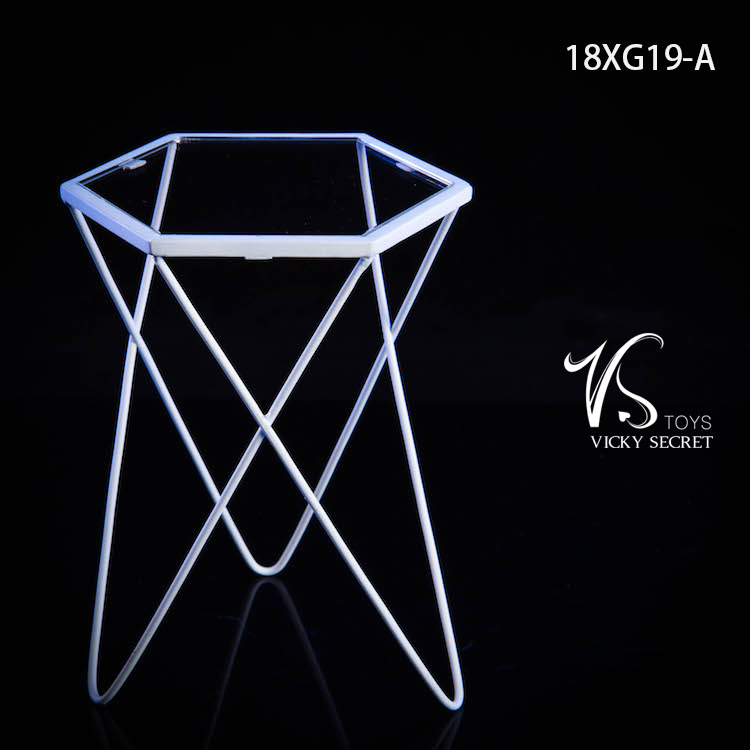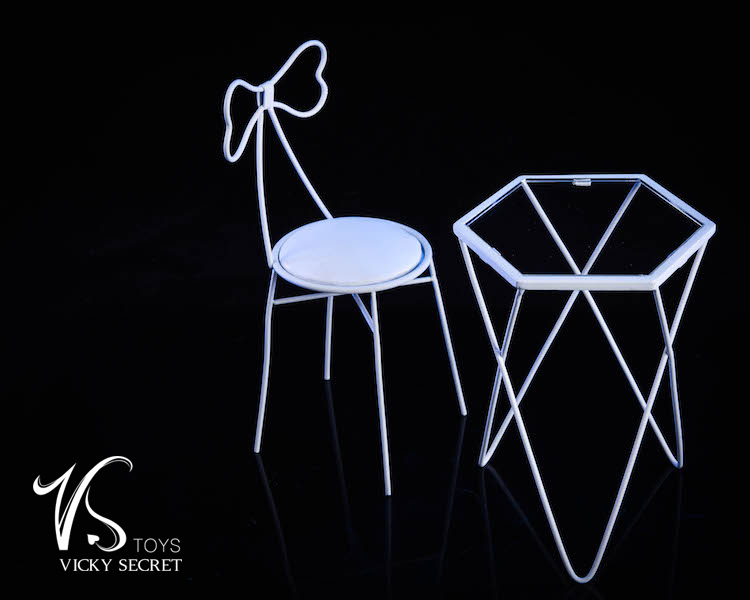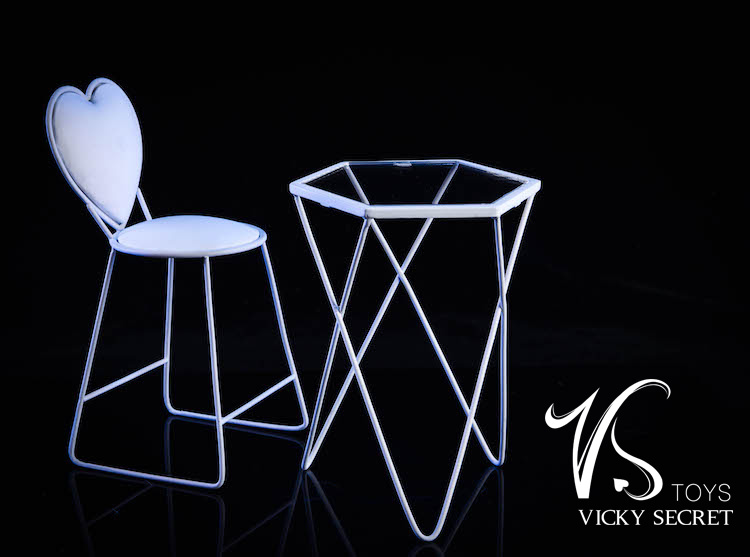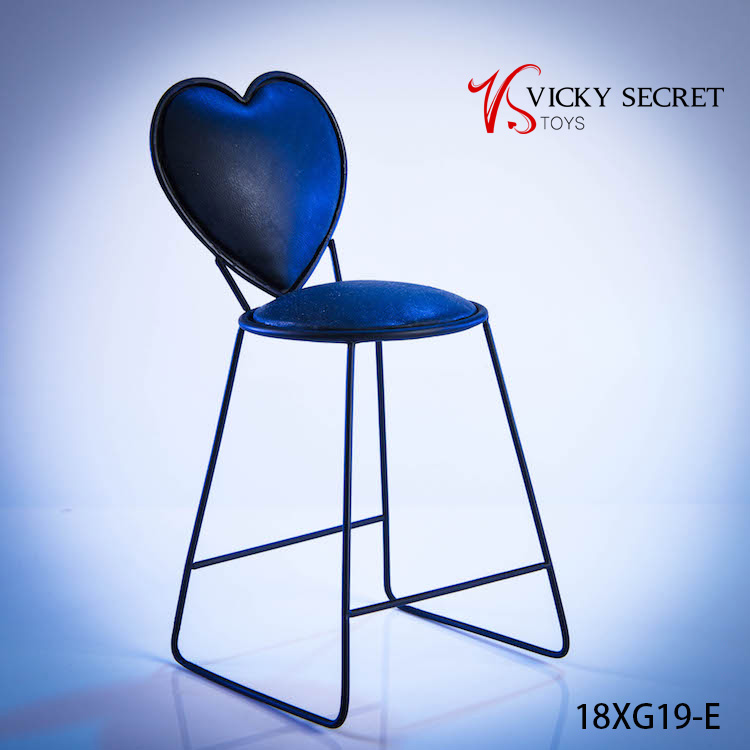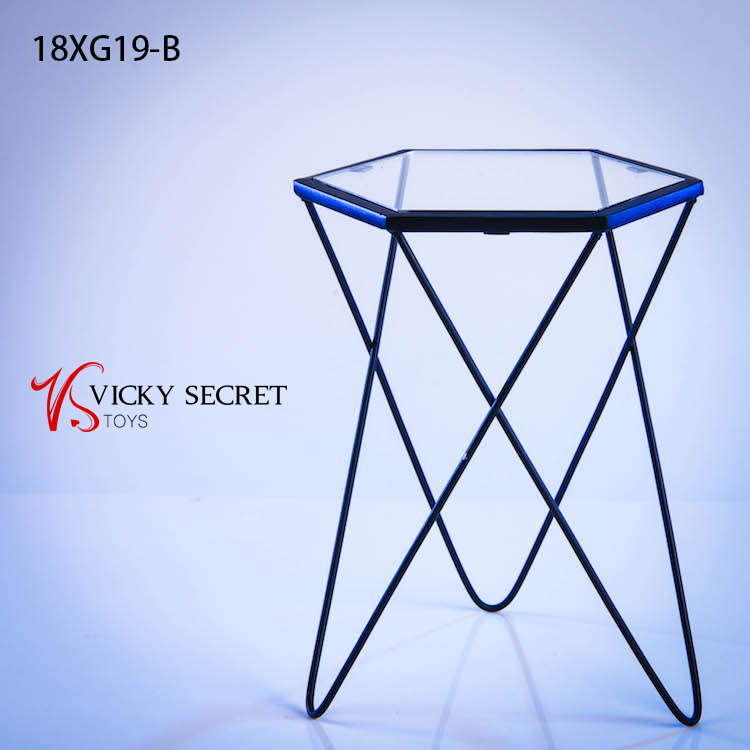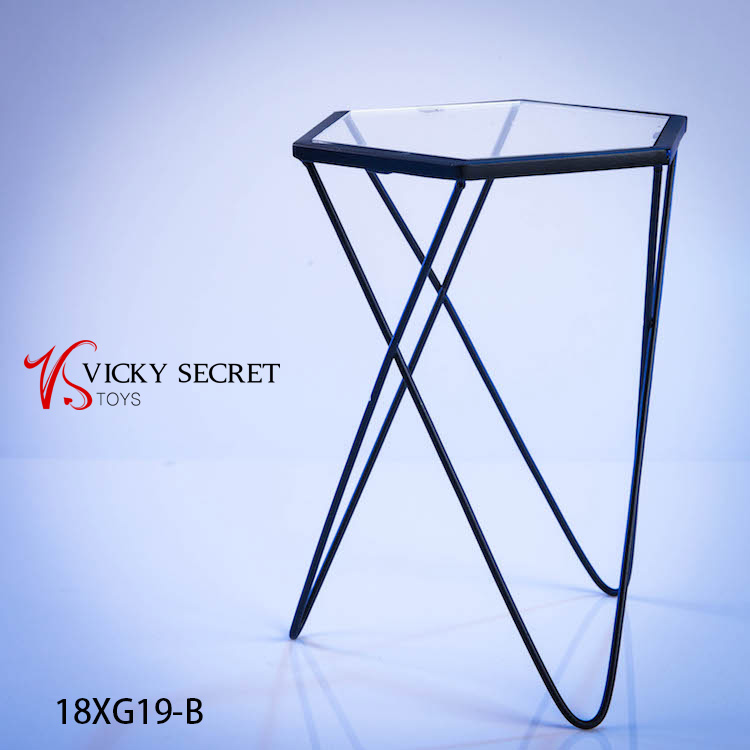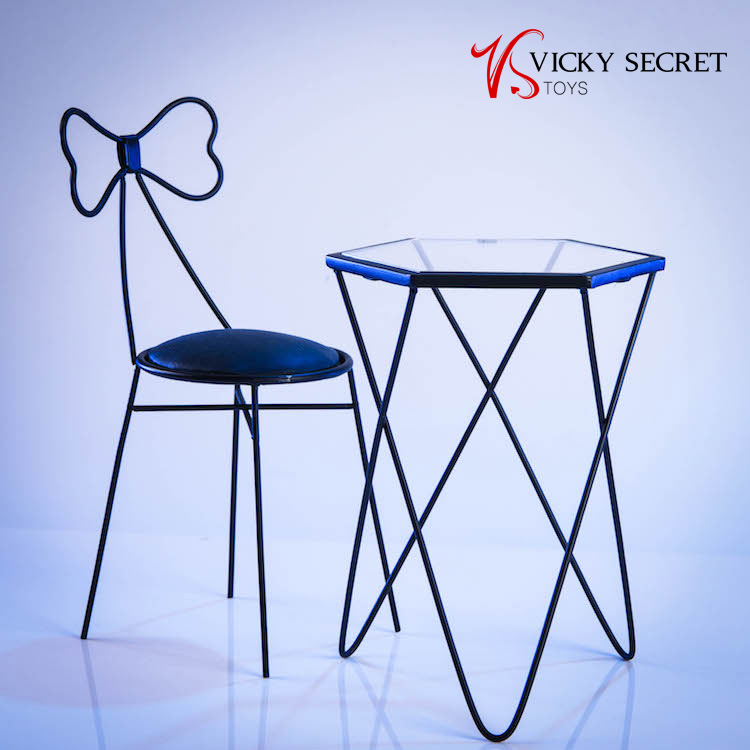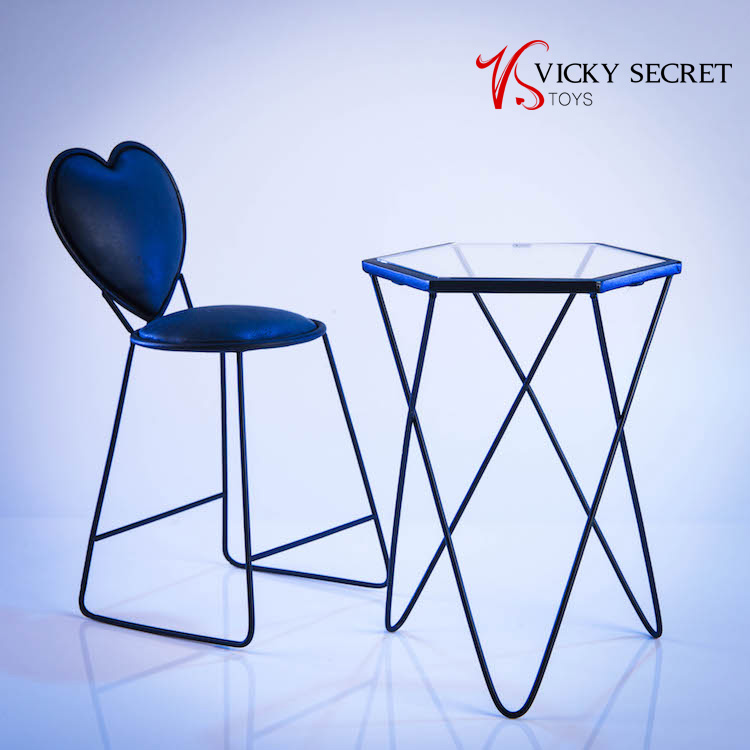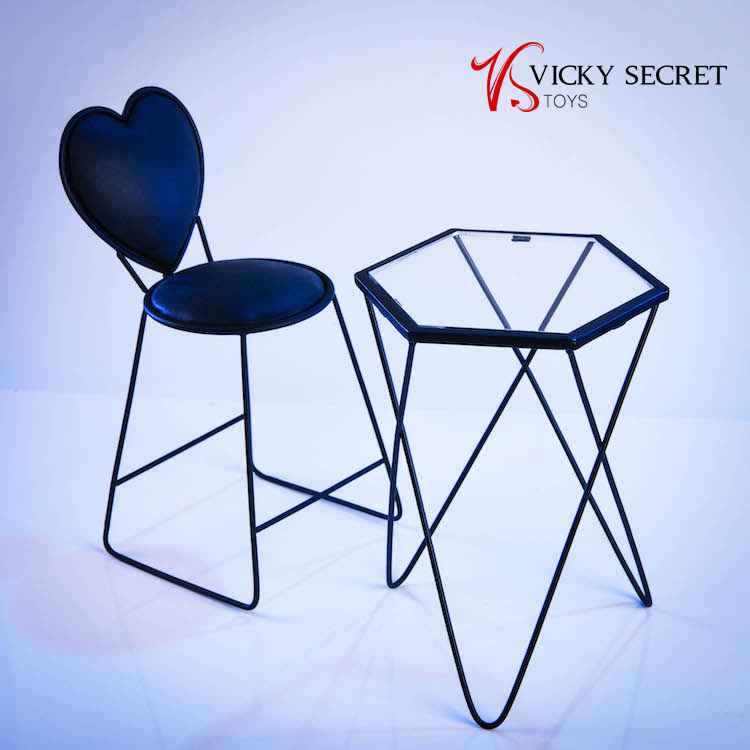 #newproduct
#VSToys
#furniture
#diorama
#accessory
#table
#chair
Product Includes:
1 X DESIGNER
CHAIR
1 X THE EGG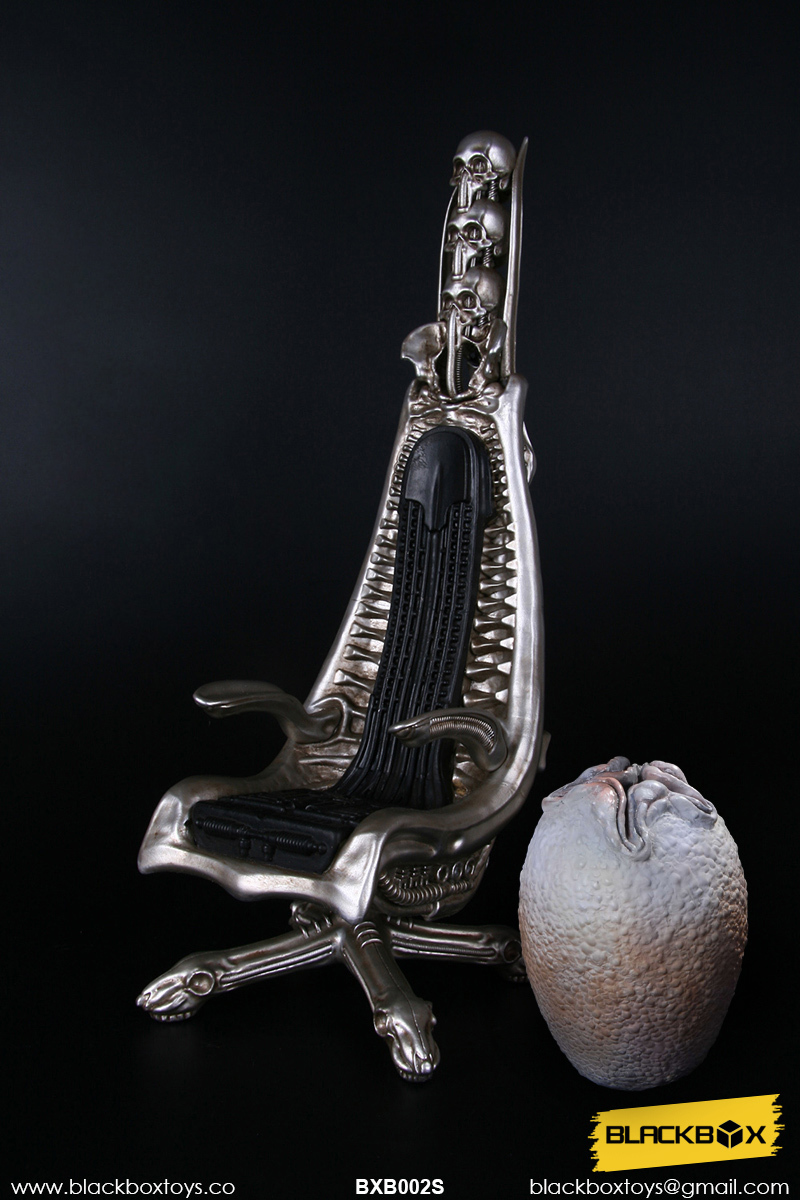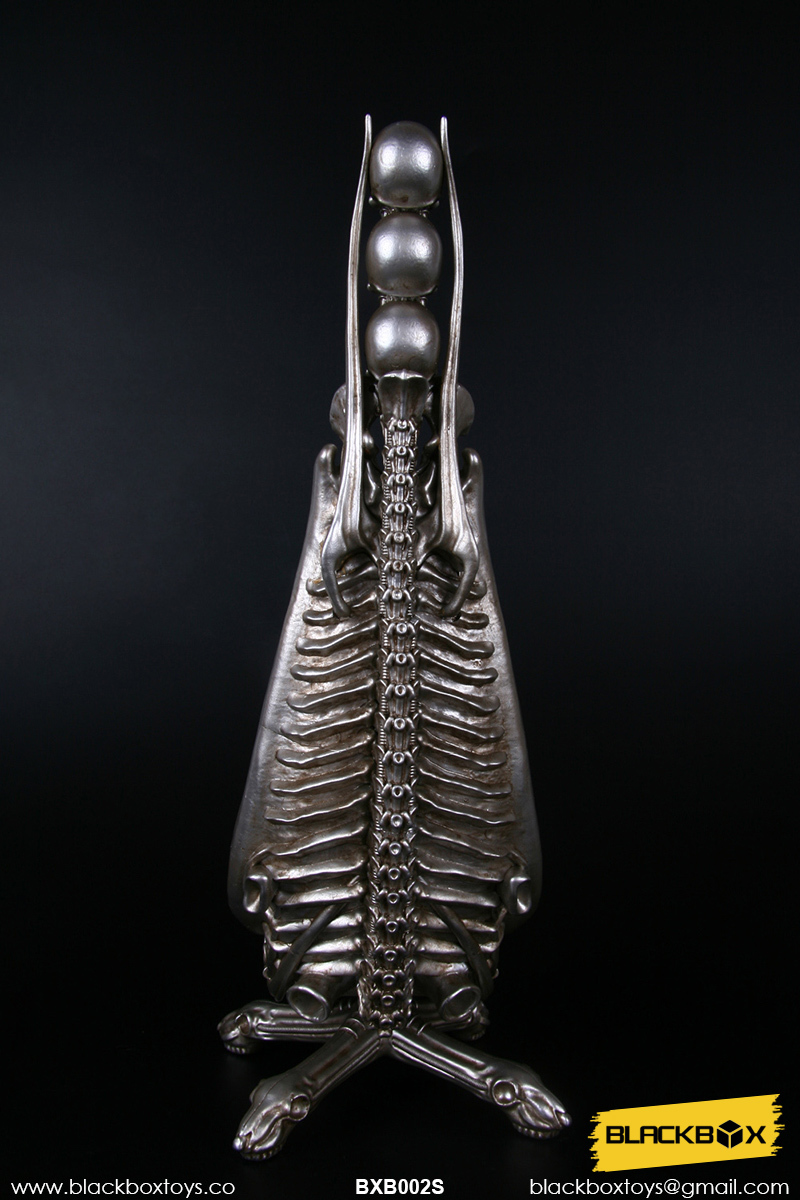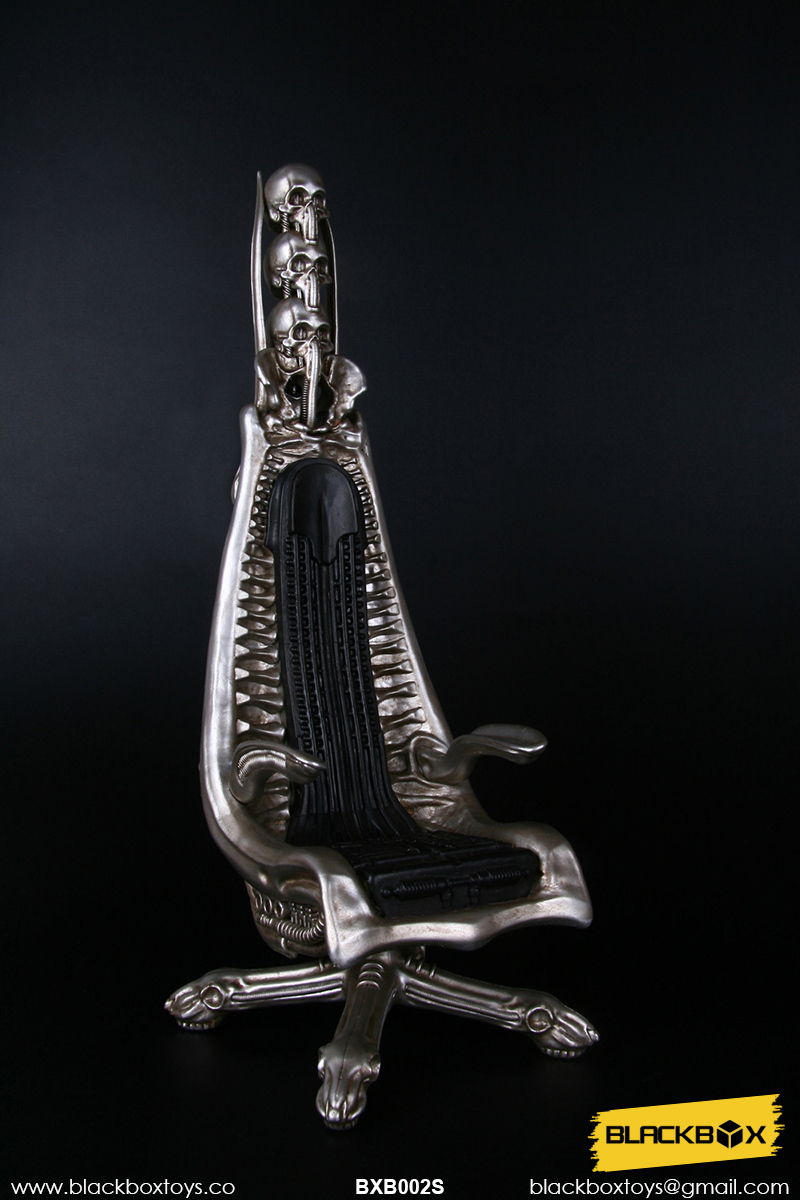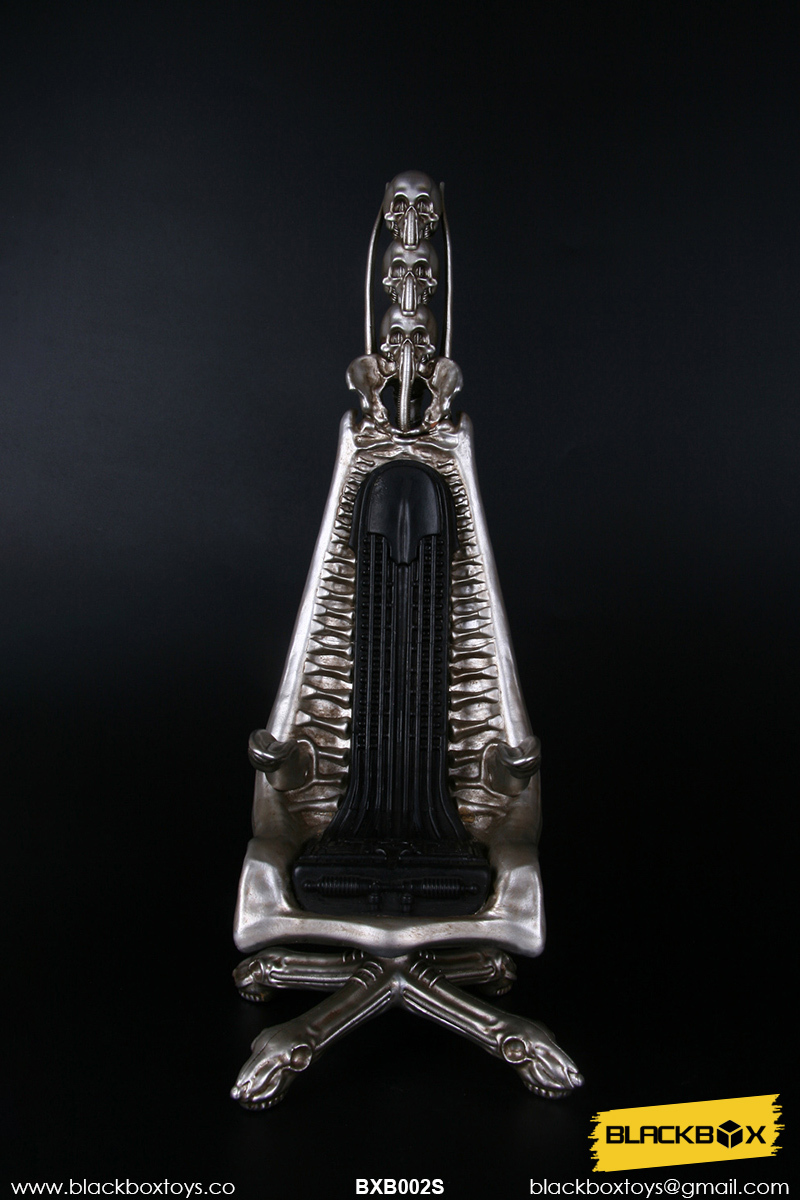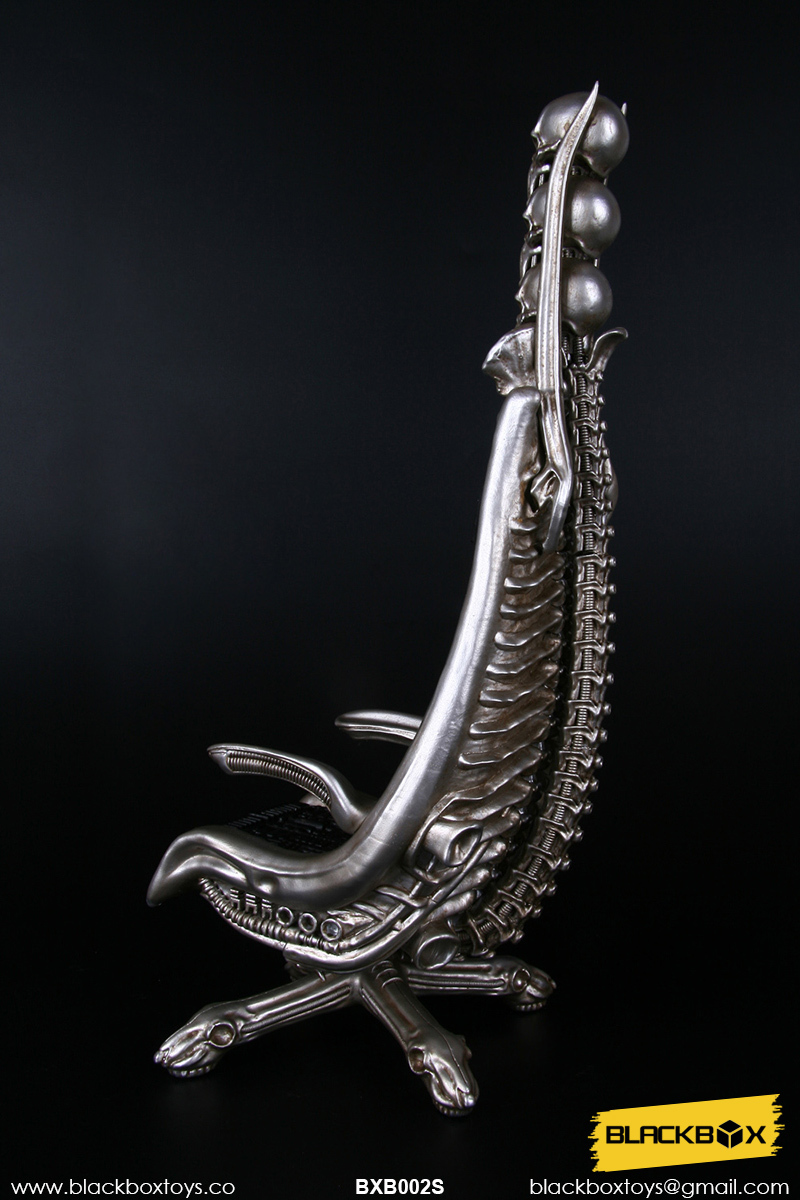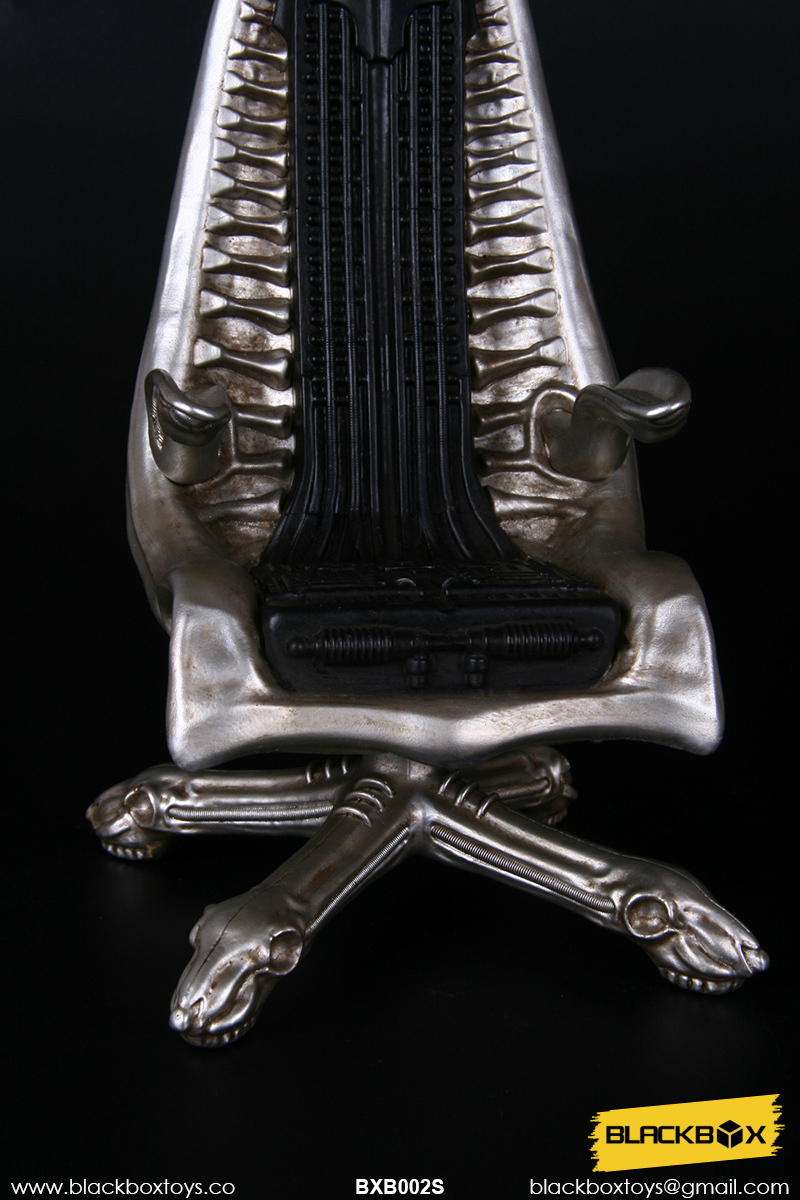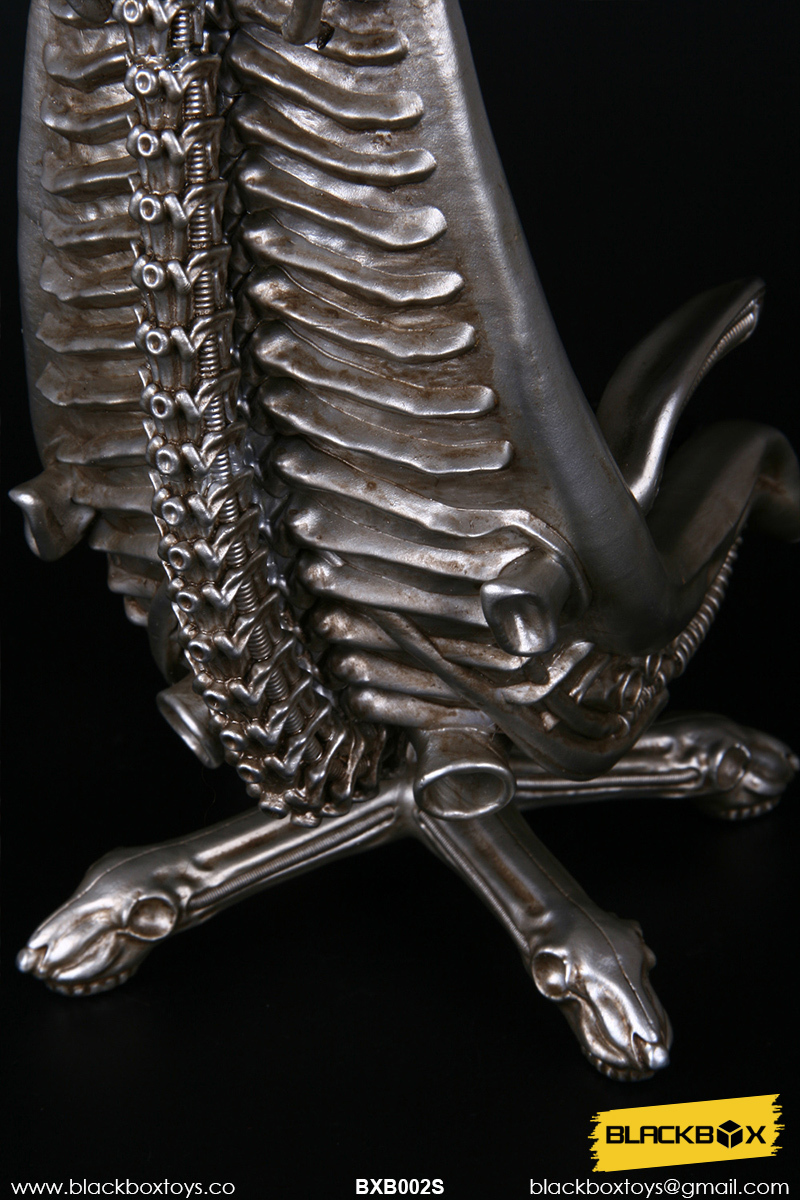 #newproduct
#BlackBoxToys
#HRGeiger
#Chair
#Egg
#movie
#accessory
Since they have come up in posts once or twice, and I just received my B set at last (it was sold out or perhaps simply unavailable when I originally tried to order it months ago), here is a mini review of the sixth-scale chairs and table sets A and B, available from various sellers on eBay. These are listed as unbranded, but the listings are sometimes titled Hot Figure Toys -- I don't know whether that is supposed to be the name of a company, or just an attempt to get noticed on searches for Hot Toys action figures.
Each set includes two chairs and a table. Example eBay listing: HERE
Style A is a what I would consider a more traditional Chinese style, with more rectangular and horizontal shapes and intricate woodwork on the
chair
's back and armrests and the lower surface of the table. On the whole it is more elaborate and detailed than style B.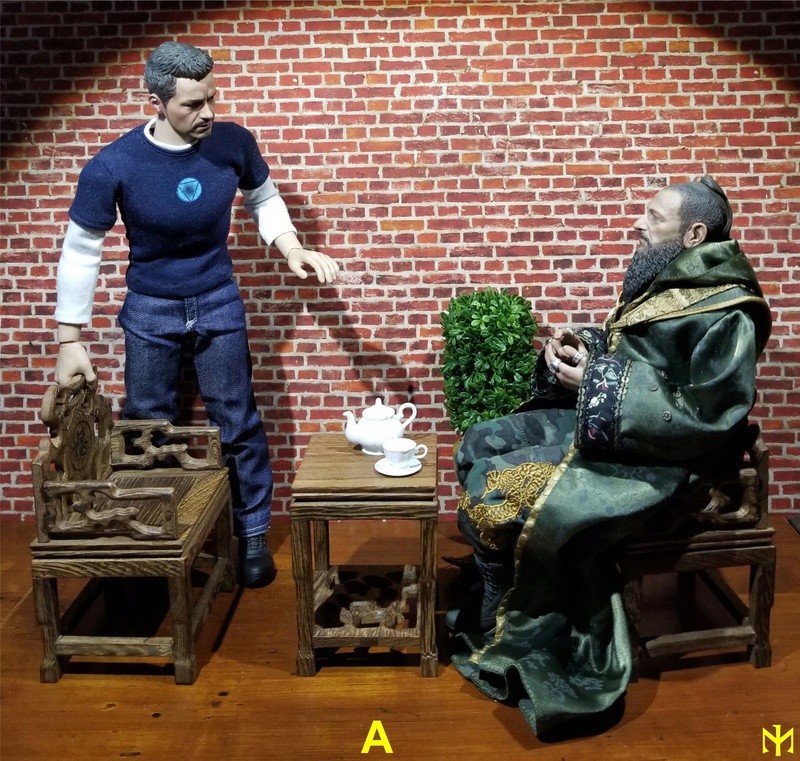 Style B seems a bit simpler and more modern to me, with a curved one-piece back and armrest to the
chair
. I cannot be certain that these are made of real wood, but they do look like miniaturizes wooden furniture.
The tables are both just over 8.5 cm (3.33 in) tall and about 6 x 6 cm (2.36 in) wide. The seat of both types of chairs is at 6.5 cm (2.56 in) from the bottom; the chairs from set A are 13 cm (5.12 in) tall and 7 x 8 cm (2.75 x 3.15 in) wide; the chairs from set B are 13.5 cm (5.3 in) tall and about 6 x 7.5 cm (2.36 x 2.95 in) wide.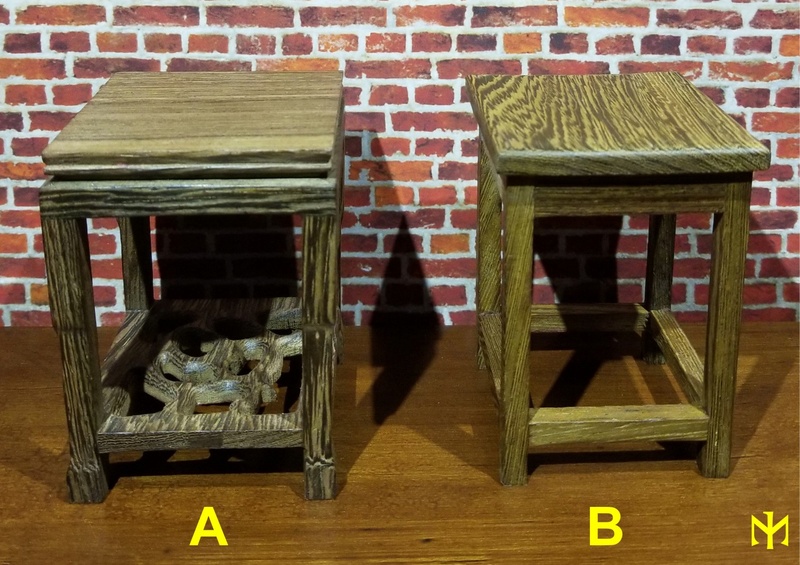 Although a little bit short and a little bit narrow, the chairs and table work pretty well with most sixth-scale action figures. Particularly muscular or tall bodies would have a harder time sitting naturally in them.
The options for sixth-scale furniture are not endless, especially considering the variety of furniture types that could be made or desired. These can work nicely, even if they (especially set A) clearly represent a particular style. I think they make a useful addition to my collection.
I hope you found this useful.
#furniture
#wood
#diorama
#chair
#table
Search found 9 matches for chair