Search found 5 matches for civilian
List:
Denim jacket*1
Hoodie*1
T-shirt*1
Jeans*1
Leather shoes*1 pair
ETA: Q3 2018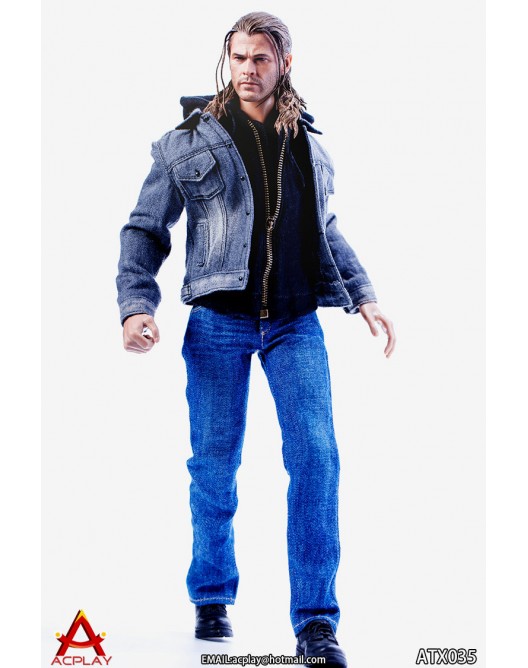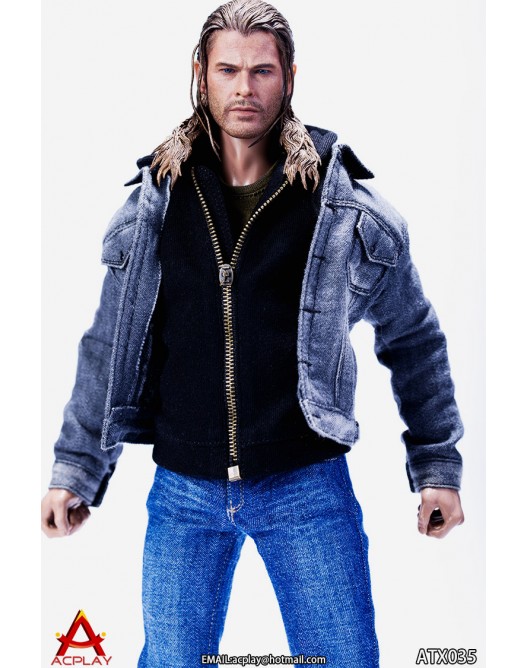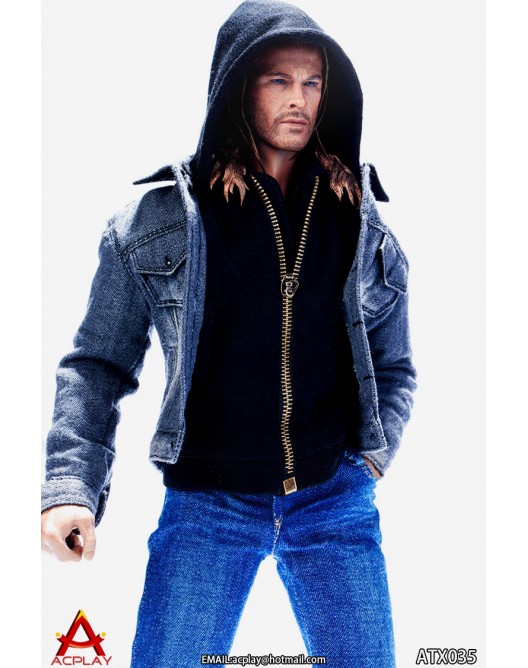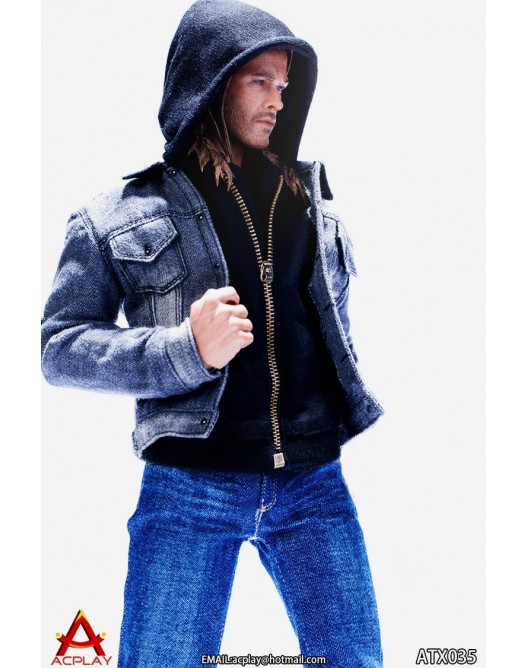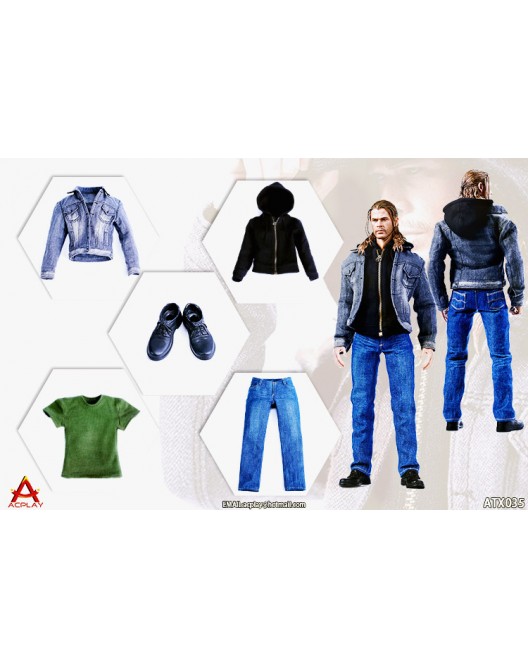 #newproduct
#male
#civilian
#MCU
#clothes
To help with sorting and searching through this forum as we accumulate more and more topics (threads), I invite all members posting a new topic to add hashtags at the end of the first post. If you have already created a topic, you can go back to it, and edit the first post to include the hashtags of your choice. I have gone through a few topics started by others and myself and included some hashtags as a test, but feel free to add more of your own, where applicable. We do not seem to be limited in number of hashtags, so some redundancy is ok (e.g., both #lordoftherings and #lotr).

By clicking on a hashtag, you will be able to see all topics (threads) tagged with it -- you will be taken to a page containing the first posts in these topics (there may be further posts with additional info and images, so you might want to enter the respective topics and follow through). In Profile you can follow specific hashtags of your choice.

Working list of common hashtags below. You are not limited to this, and feel free to supply additional suggestions; so as to minimize the number of hits during searches, please do not put the # in front of your suggestions, which I will integrate into the list. At any rate this should demonstrate the principle of the thing. There are basically three types of hashtags that would apply: descriptive (like #historical or #outdoors), franchise (like #starwars or #aliens), and maker (like #easyandsimple or #hottoys).
#aci
#addtoys
#aliens
#ancient
#animal
#artoys
#asmus
#astronaut
#avengers
#bandai
#blitzway
#body
#casting
#cm
#cgl
#civilian
#clothing
#collection
#comic
#coomodel
#custom
#dam
#dc
#did
#diorama
#discussion
#display
#dragon
#droid
#dwarf
#earlymodern
#easyandsimple
#eleven
#enterbay
#event
#fantasy
#female
#fiction
#film
#firegirl
#forrestgump
#furniture
#futuristic
#game
#gameofthrones
#got
#hair
#hasbro
#head
#historical
#hottoys
#horror
#humor
#jamesbond
#jurassicpark
#kausticplastik
#kimi
#kitbash
#kumik
#lethalweapon
#lordoftherings
#lego
#lotr
#magiccube
#male
#marvel
#mattel
#medieval
#metalwork
#military
#minitimes
#modern
#modification
#napoleonic
#newproduct
#ninja
#outdoors
#painting
#pangaea
#phicen
#pirate
#photostory
#playtoy
#police
#powerteamelite
#productreview
#pte
#qmx
#quality
#quest
#question
#repurpose
#robot
#scifi
#sculpting
#seamless
#sewing
#sideshow
#soldierstory
#spiderman
#starace
#startrek
#starwars
#superduck
#superhero
#superman
#tbleague
#terminator
#threezero
#tool
#tv
#uniform
#vehicle
#verycool
#vietnam
#vts
#walkingdead
#warning
#warrior
#weapon
#wolverine
#woodwork
#worldbox
#ww1
#ww2
#xmen
I am not thrilled by the idea of subforums, as I have always enjoyed seeing postings across the whole range of our hobby. That said, I recognized the need for streamlining and organization. One thing I have been missing from the old forum are the tags that we could add to new topics (threads). After working my way through the Forumotion help files, the easiest solution to that appears to be the insertion of hashtags on the first post in a topic. For example,
#military
or
#civilian
or
#fantasy
and so on. Keep that in mind when creating new threads. If you have created a thread (topic) already, you can go back and insert them by editing your first post. The moderators and I will try to go through existing threads to do this -- as much to help sort things out as to test it out.
You can then search via the hashtags and you can even set up hashtags to follow in Profile.
The adaptation or modification of items produced for Barbie and similar franchises for other, more realistic sixth-scale purposes is an aspect of our hobby. So it makes sense to recreate the Barbie deBarbiefied thread on this forum. Feel free to post your new finds and modifications here, or to reintroduce the ones you have already shared.
For example, this bathroom suite, where the bath tub, sink, mirror, towels, toothbrush, toothpaste, and bottles and containers were all adopted or adapted from Barbie products.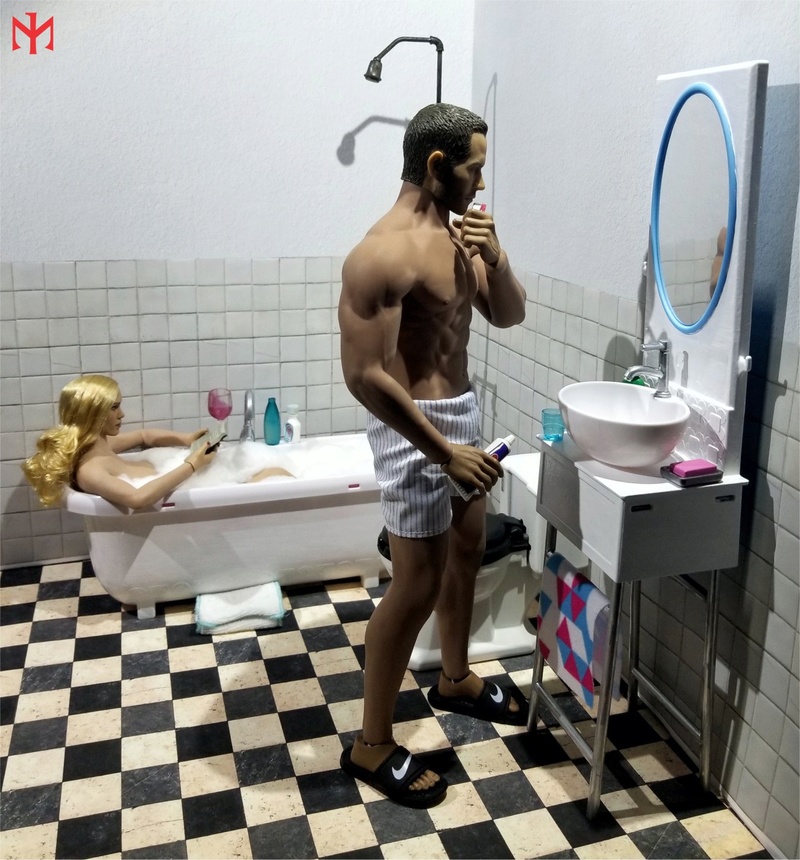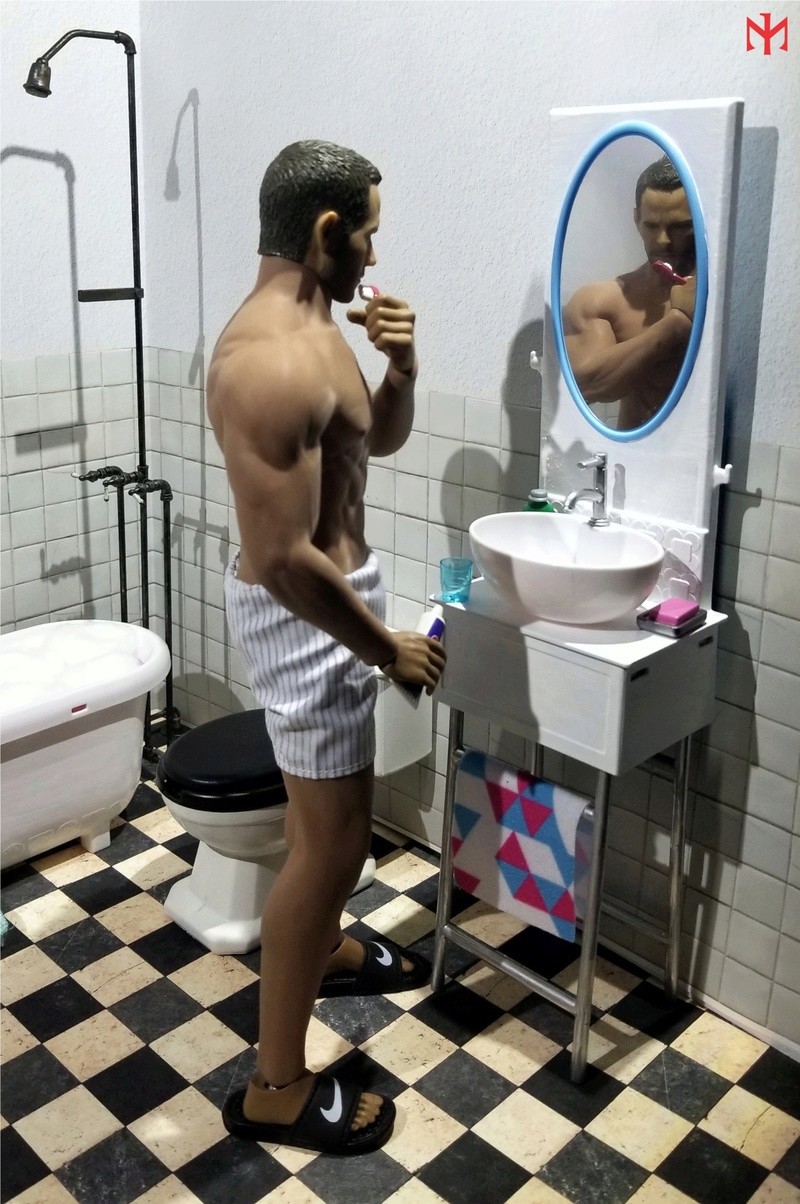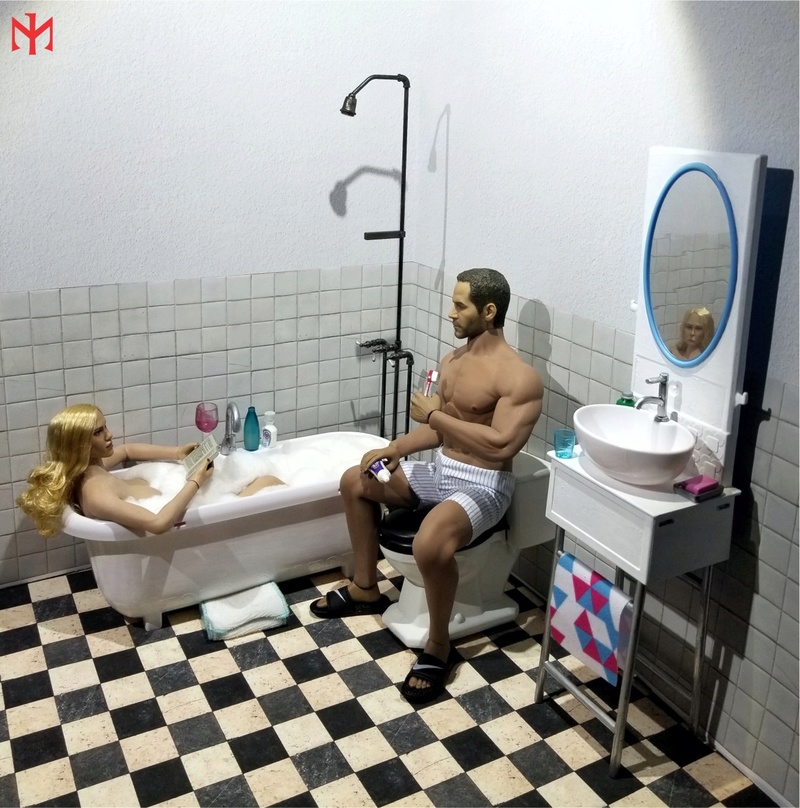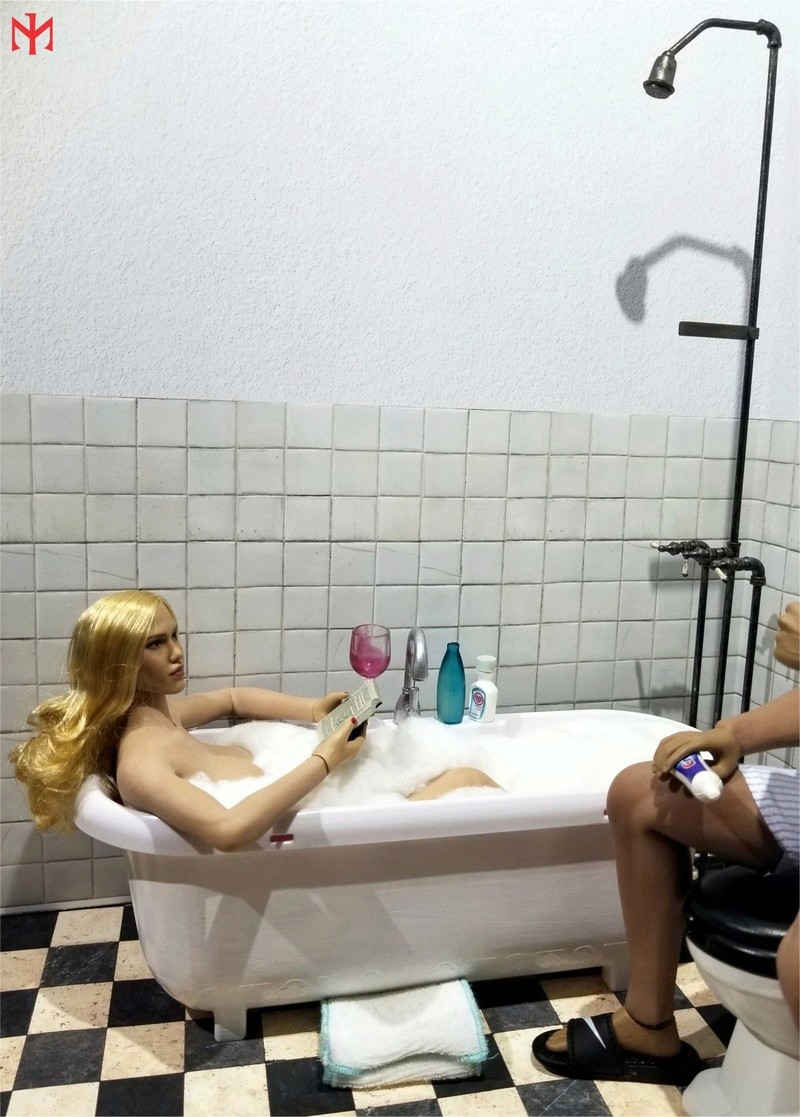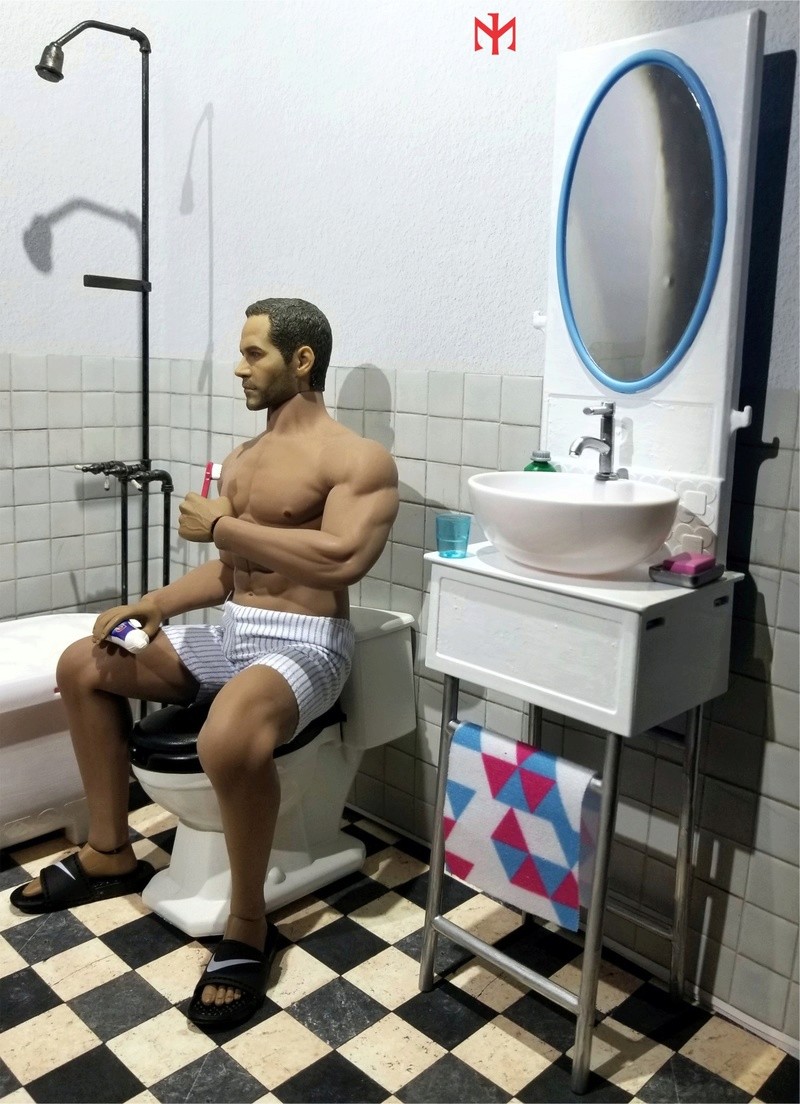 Hope you find it useful or mildly amusing, and post your own adaptations of Barbie (and similar) items for more realistic scenes; I know several of you have already done some amazing things with them.
#barbie
#custom
#modern
#civilian
#repurpose
I confess I have a crush onScarlett, I grabbed nearly all versions of her through the years, mainly the headsculpts...
Just sharing some shots from various set ups I made for her character in the MCU.
Hope you'll like!
#custom
#superhero
#female
#film
#avengers
#civilian
#diorama
#blackwidow
Search found 5 matches for civilian