Sideshow has produced a full pack of
Empire Strikes Back
bounty hunters, including
Dengar
. These are all generally excellent figures, but in
Dengar
's case they overlooked one fairly signature detail when it came to his long blaster rifle. In the film (though not in some of the released pre-production photos),
Dengar
sported a modified MG 42 with the bipod and buttstock removed. Sideshow's weapon is beautifully sculpted and painted (even if a bit too evenly for my taste), and has the bipod removed; but the buttstock is still there. While I would agree that the weapon looks silly without the buttstock, we are supposed to strive for movie accuracy, are we not?
So instead of modifying the Sideshow piece, I purchased an inexpensive 1/6 MG 42 kit on eBay, put it together without the bipod and buttstock, and finally got around to painting/weathering it. I wanted to give it a used, worn appearance, and to reduce the plastic-looking effect of, well, black plastic. I think it turned out reasonably well, even if the less accurate Sideshow weapon has finer detail.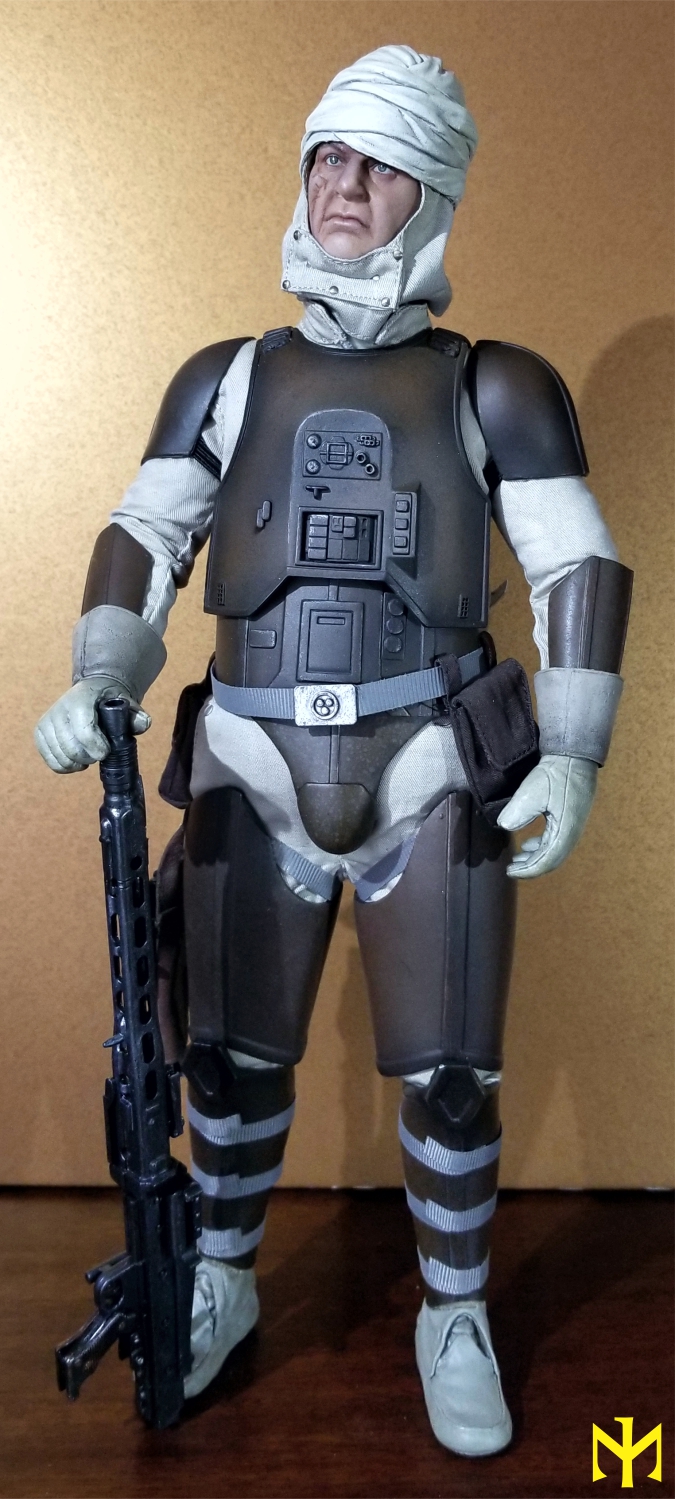 What do you think?
#starwars
#empirestrikesback
#esb
#dengar
#bountyhunter
#weapon
#mg42
#machinegun
#scifi
#custom
#repaint