Shazzdan drew our attention to a very affordable little football/soccer table
game
on eBay in the Useful Items thread. I follow up on it with an actual mini review, as mine arrived a couple of days ago.
First off, the item is indeed about the right size for 1/6-scale figures (I used a couple of quick TBLeague M33-based kitbashes), so you can put it to good use in casual or everyday dioramas. No, you don't
have
to get it -- I was just being silly...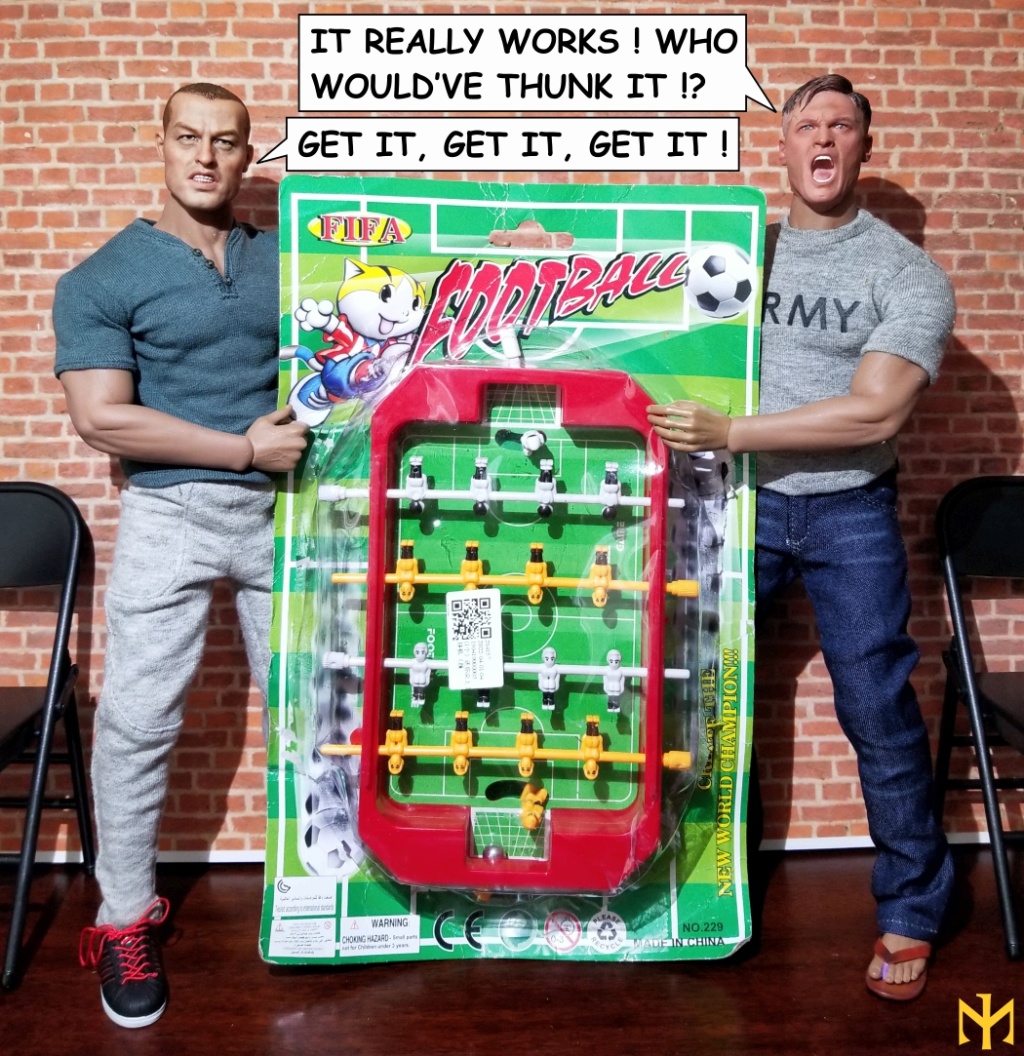 The product is about 17 cm (6.75 inches) long, 9.75 cm (3.75 inches) wide, and 2.75 cm (1 inch) tall (including its little legs). To have characters play it in the traditional manner, you would want to elevate it to an appropriate height. The easiest solution is to place it on another 1/6 table (or other type of suitable furniture/container), like the wooden military table I used, which was about 12 cm (4.75 inches) tall.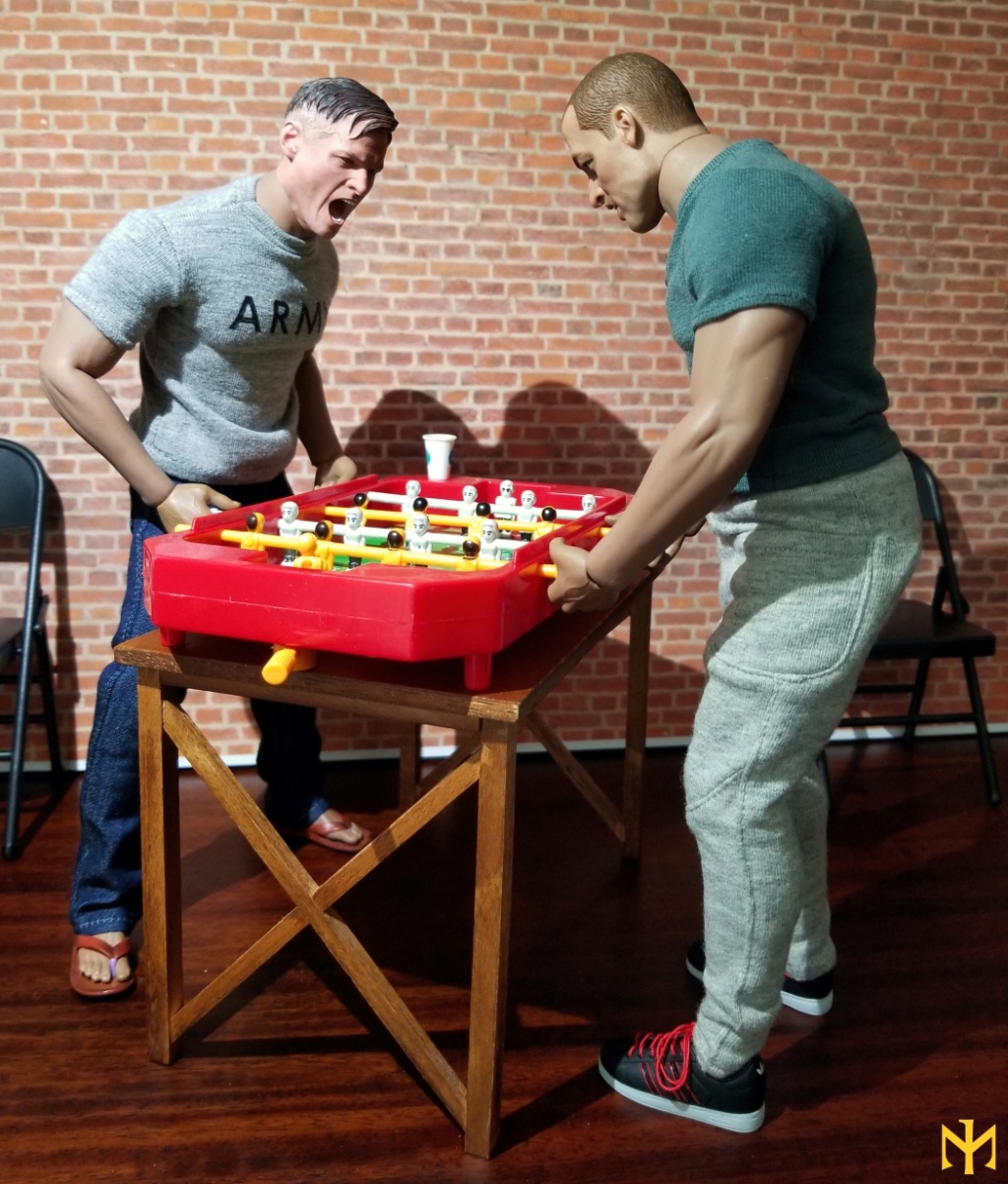 Everything seems scaled about right, including the handles, which fit relatively easily into most "holding grip" hands. The little metal ball is drawn to either the center or to the goal posts, and by some magical design (I looked for but couldn't find evidence of magnets) once the ball gets into the goal, it gets gently stuck there. To unstuck it, press down gently onto the field surface, and the ball becomes loose again.
The product is light but reasonably sturdy, and except for the little ball, you're not likely to misplace or loose anything. All in all, it is a simple, unpretentious, and very affordable piece, which works very well in 1/6 scale.
If you want one, it is probably easiest to find one on eBay. I got mine from eBay seller happyvalley009 for $3.02 (USD) without any issues.
What do you think?
#game
#arcade
#sport
#toy
#m33
#football
#soccer