Asmus'
Lord of the Rings
license has resulted in a long sequence of figures, some of which have been masterpieces (like Gimli), while others have fallen pretty flat. King Theoden is not one of the fallen (see Michael Crawford's review HERE), but it is kept from being a masterpiece by the remarkably poor choice of giving him sculpted/molded hair; even worse, they made it removable so that his head can fit into a properly-sized helmet, resulting in an obvious, unrealistic, and unsightly cut in the hairline. I suppose they were afraid of helmet hair, which is an issue, but certainly less serious than the one that resulted from their attempt to avoid it. And it is not just about realism and the unsightly cut, the sculpted hair and one-piece head and neck get in the way of articulation a bit.
I modified my Theoden (Bernard Hill) head sculpt by removing the neck (which was just a little on the short side, but not a very necessary modification in this instance) and giving him real hair from Morezmore. For the most part I will let the photos tell the story. For more detailed step-by-step walk-through of the process, see my Conan head conversion
HERE
(a couple of others
HERE
and
HERE
).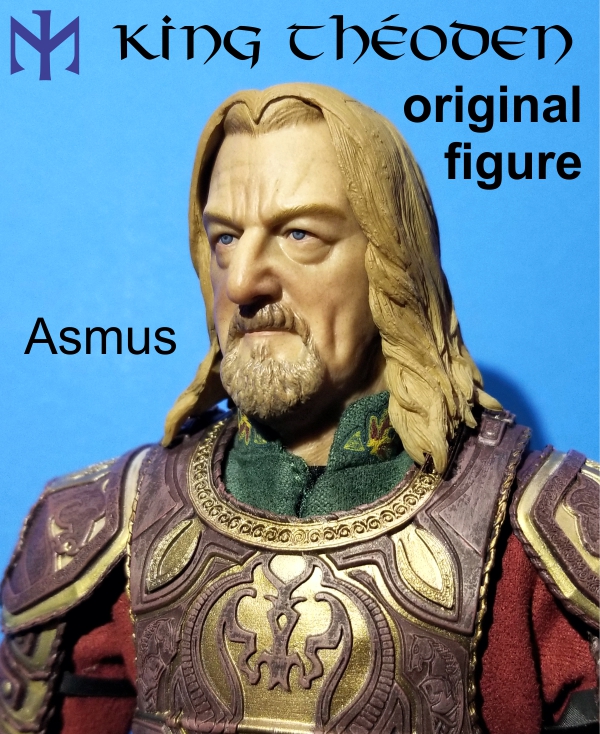 The outer layers of the sculpted hair were designed to be removable, which greatly simplifies the work. I thinned down the sculpted hair on the head sculpt proper a bit, and rebuilt a low cranium over the back of the skull so that the hair would look right once in place.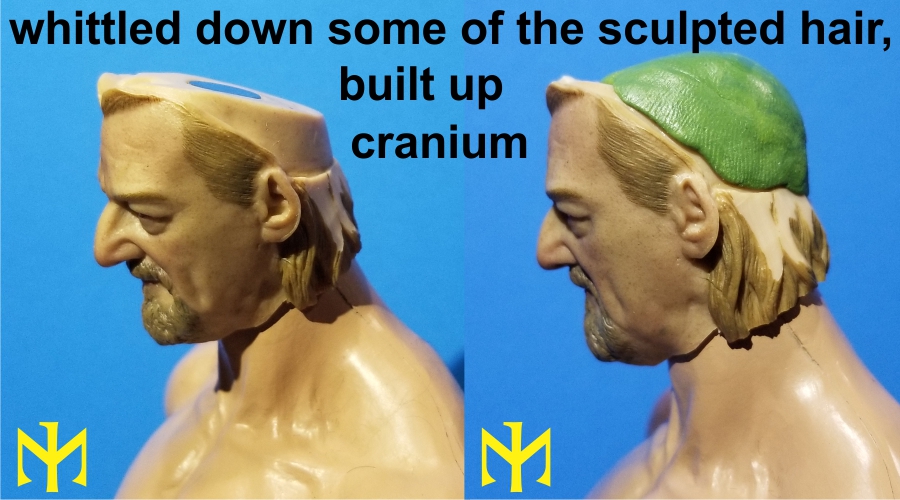 I painted the cranium a flesh color just in case something shows through and began to apply the hair in the usual manner, in tiers starting from the back of the head relatively low. I picked Morezmore's "Brown Sugar" hair, because it seemed like a close match. And it does look almost the same as the painted hair in hand (though not in the photo).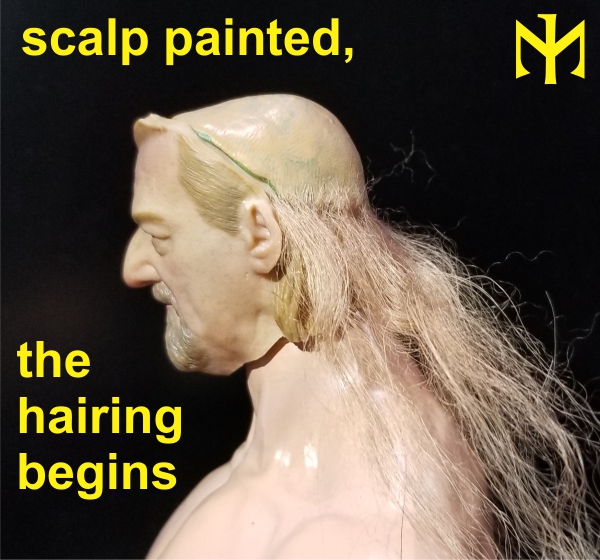 After removing loose strands, a gentle wash, and a bit of a haircut, I snapped a few photos while the hair was drying.
I think it looks pretty good, but I didn't feel like futzing with it to give it a more ample appearance. Besides, it had to fit in the helmet. (Yes, this particular neck is a tad too long, but my neck box is packed away at the moment.)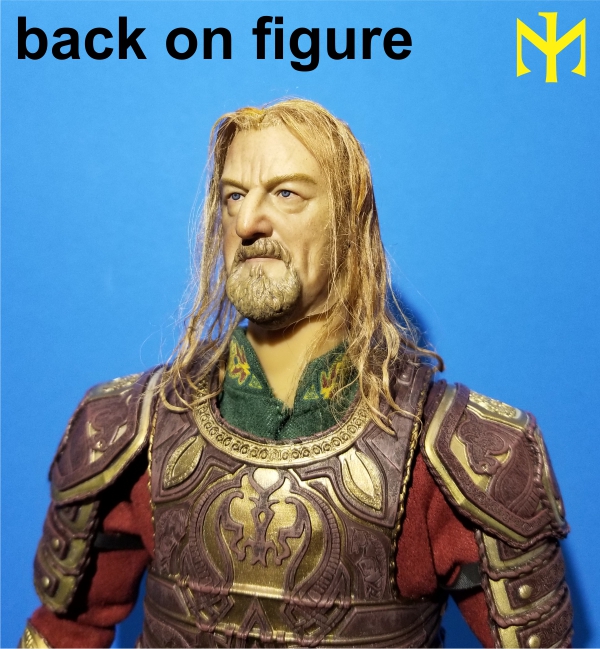 And fit in the helmet it does, although it is a tight fit and results in helmet hair (of sorts). Which makes the hair appear ample again (but perhaps a bit too much).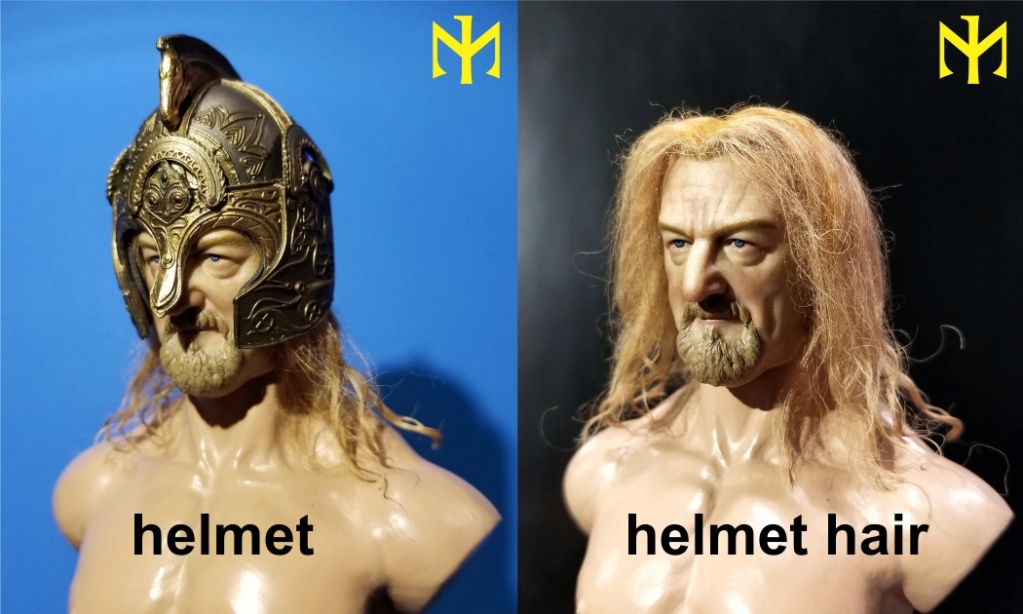 Overall, I think I've improved the realism, appearance, and articulation.
What do you think?
#custom
#kitbash
#asmus
#king
#theoden
#lordoftherings
#lotr
#fantasy
#male
#film