Chloey and friends are preparing for their upcoming wabbit hunting trip.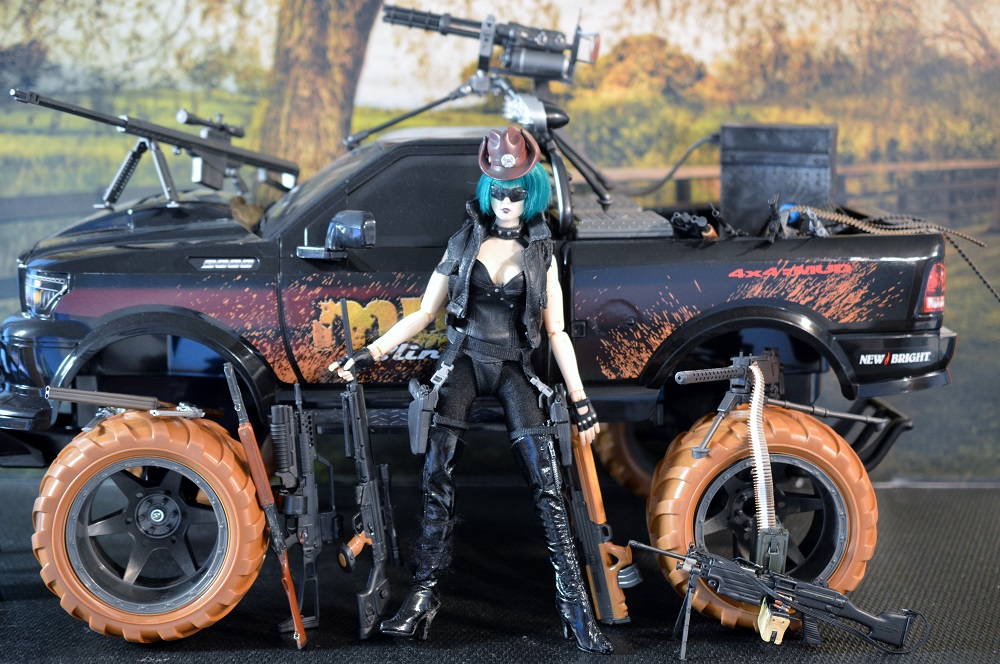 Hosted on Fotki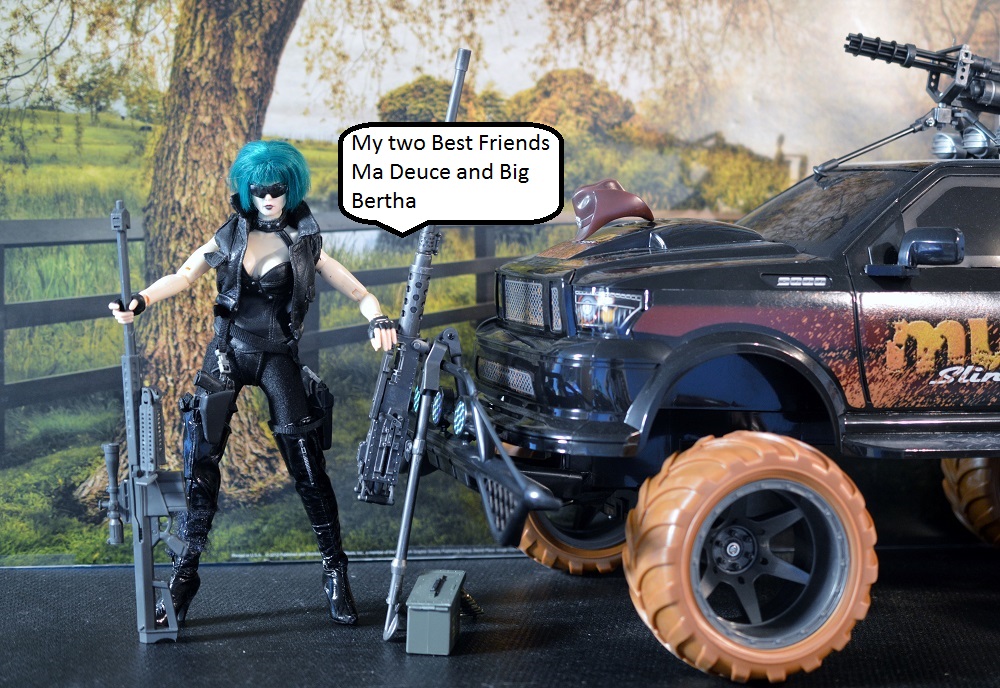 Hosted on Fotki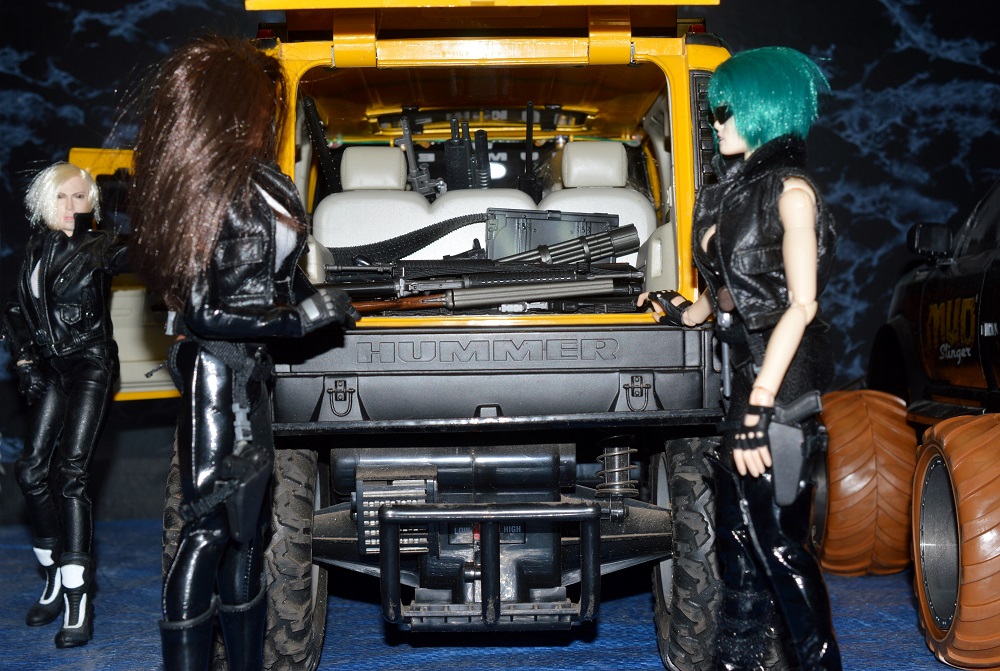 Hosted on Fotki
Maria - I think we're about ready to go? Do you think this will enough? Chloey - Honesty I would feel much better with few more weapons
and try to find a few RPG's too. We will be going back to the Forbidden zone again this time.
Maria - OMG WHY - that place is horrible! We Almost all died last time!
Chloey - For the adventure, why else? Rosanna would you please go tell the other ladies were about to leave and I want you to
operate the 50 cal. machine gun up top.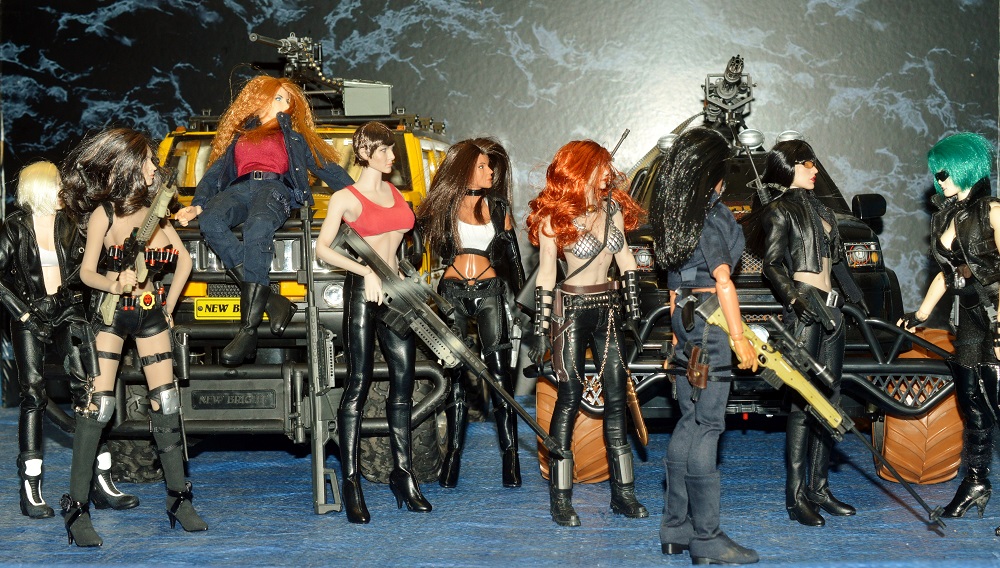 Hosted on Fotki
Chloey - Ok ladies listen up this will be this will be our most dangerous hunt yet the Forbidden zone! Those of you that was with me last time will
know what talking about. For you newbies this will a major surprise for you, have any of you seen that move last year with the gigantic ape
on a mystery island well that's pretty much what you can expect there but without the gigantic ape and lizards. Here are some photos from last time.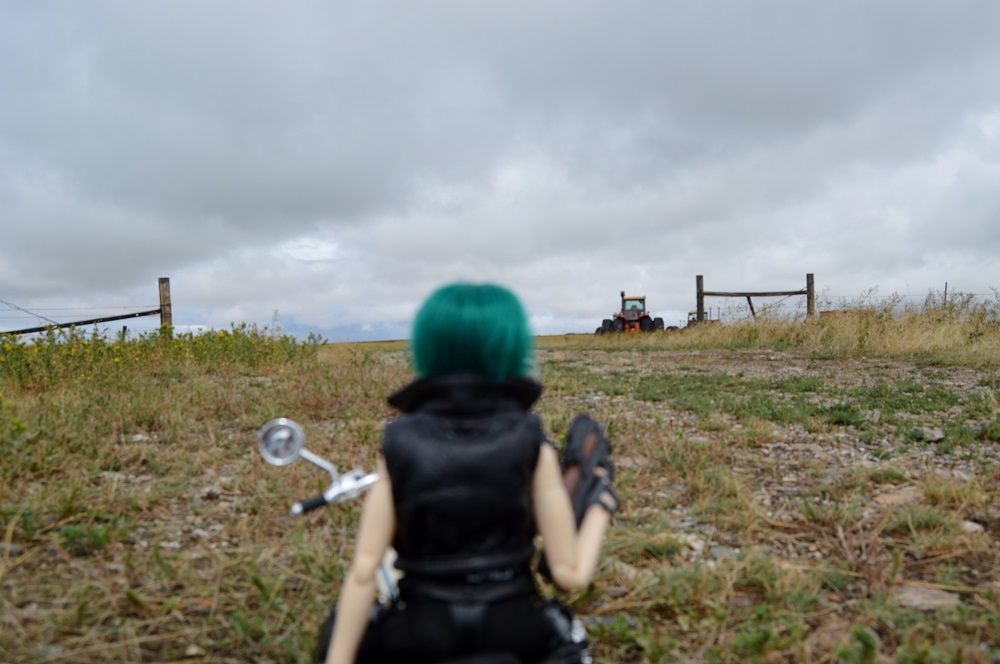 Hosted on Fotki
Chloey - For many, many generations there have been myths and legends of gigantic metallic monsters as big as mountain
out in the wilderness zone.
The High Command has sent out over a dozen expeditions to the to confirm or deny these stories but none have ever returned so The High Command has placed a
banned all future expeditions to the wilderness zone & and renamed it the Forbidden zone where no one is allowed to go.
I have heard these stories all of my life but one night my curiosity got to the better of me so she snuck out down to the motor pool
and stole a motorcycle for my journey, after many days of riding she finally see what looks like a red mountain in the distant foreground.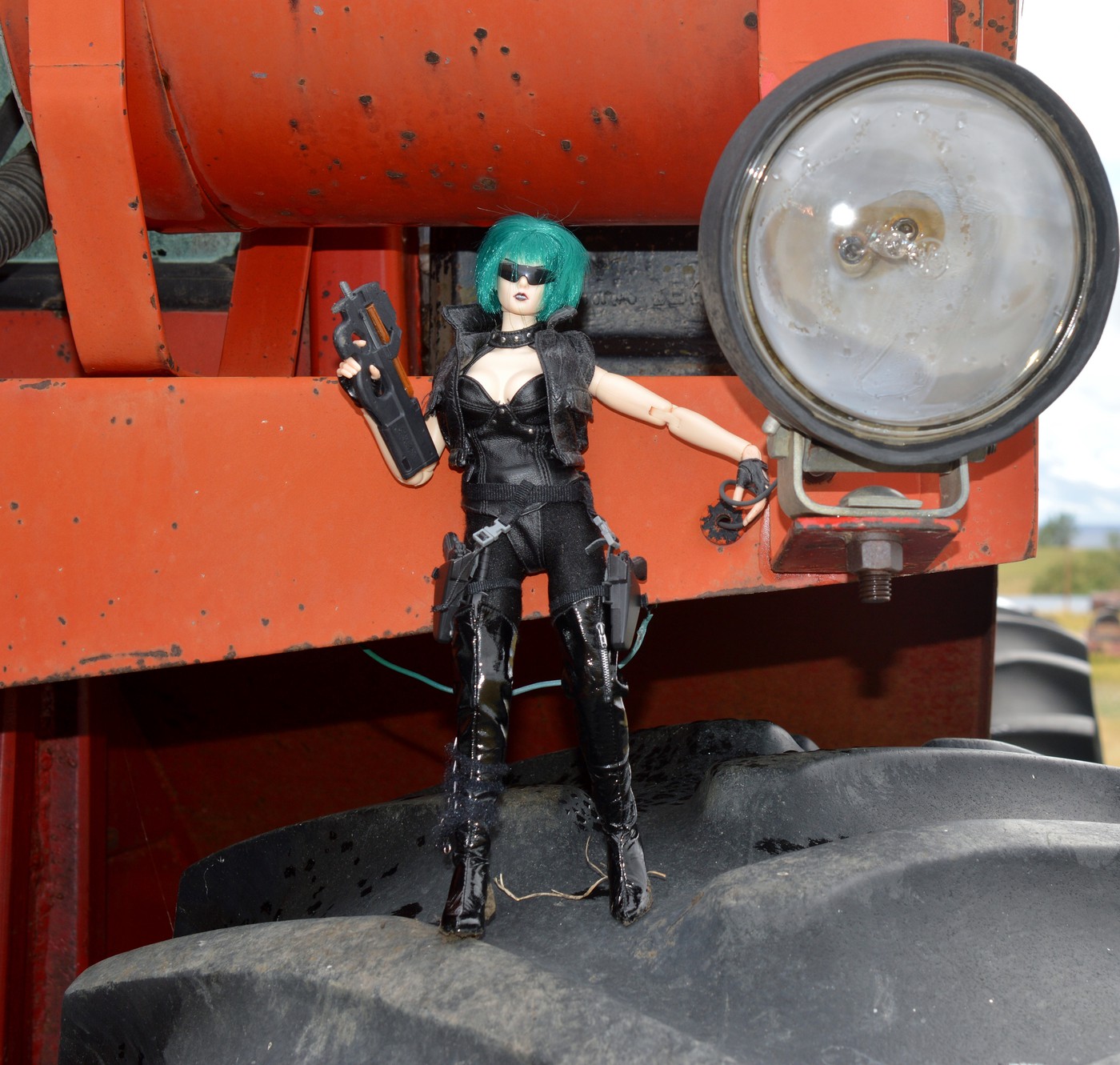 Hosted on Fotki
I rode as far as I could & past many wondrous things like a gigantic gray creature with long ears that was bigger then my motorcycle
and I wondered is that thing a man eating carnivore, could it be what happened to all of those previous expeditions???
The stories are true the gigantic metallic monsters do exist.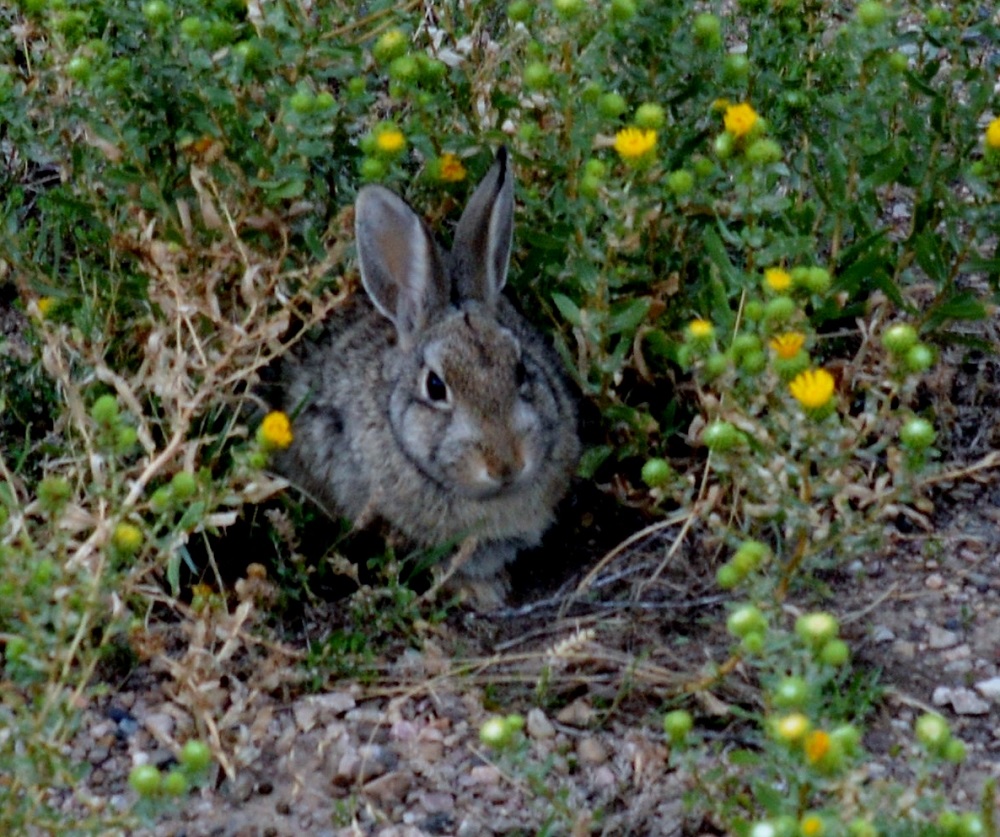 Hosted on Fotki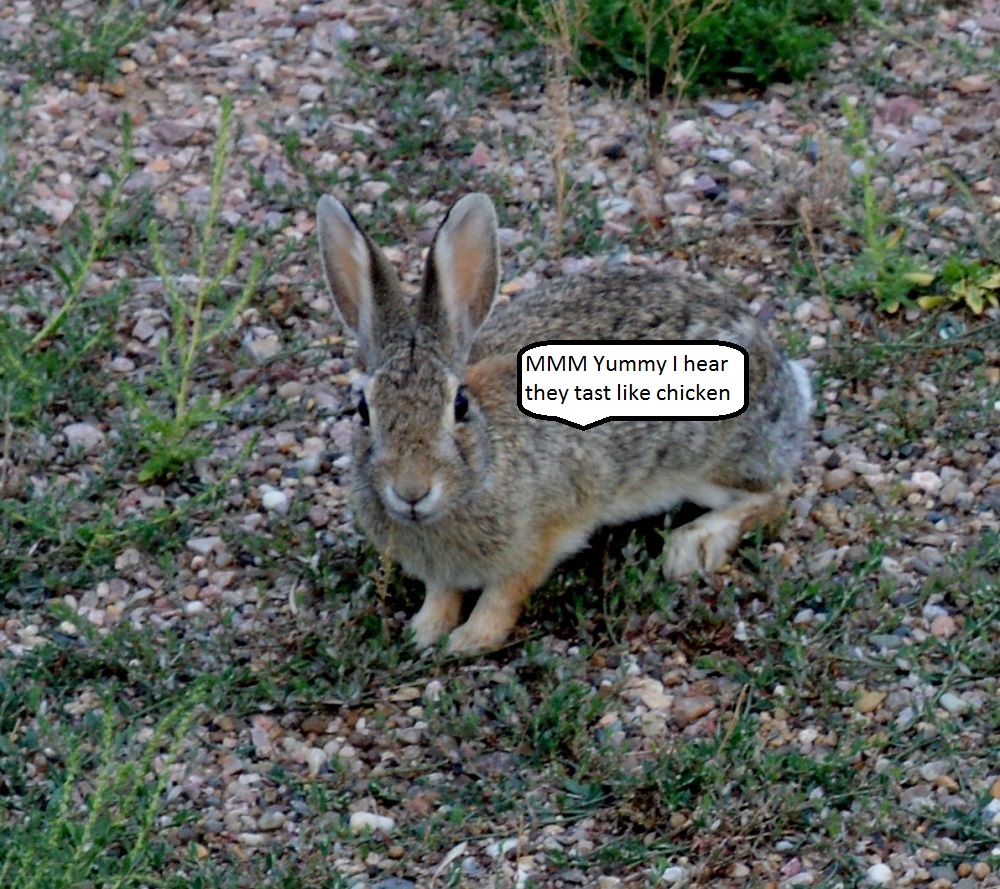 Hosted on Fotki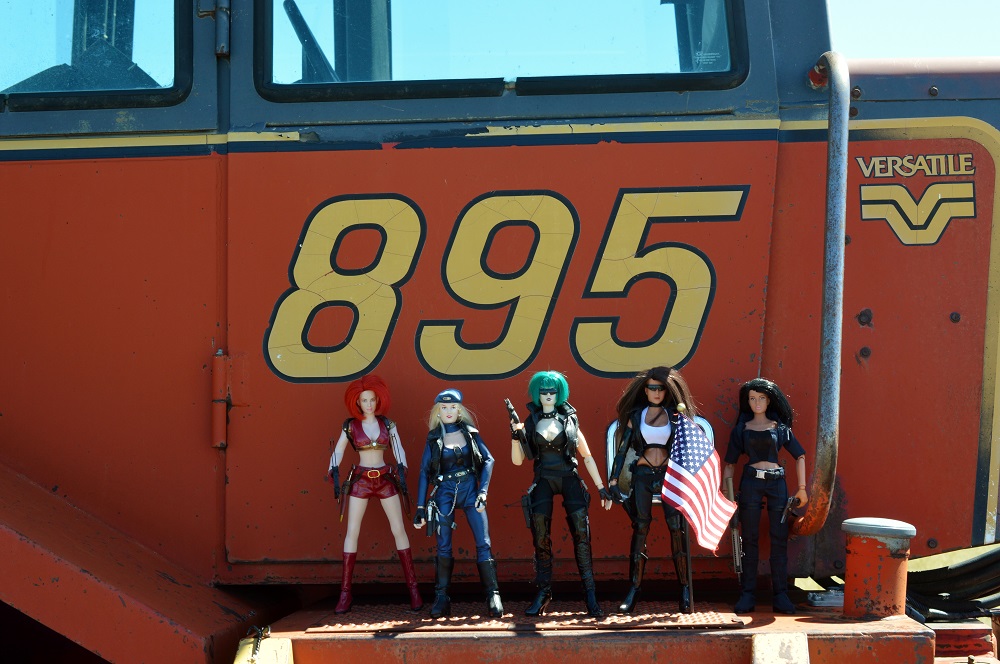 Hosted on Fotki
The High Command was considering disciplinary action charges against me but I was the only one to ever return from the Forbidden zone & had photos.
The High Command finally gave in & authorized one more expedition to the Forbidden zone.
Chloey - OMG! It's not a gigantic metallic monster or mountain! its some sort of a machine!
Sky - Can you imagine the size of the race beings that once used these ancient machines? They would have to be as big as  building!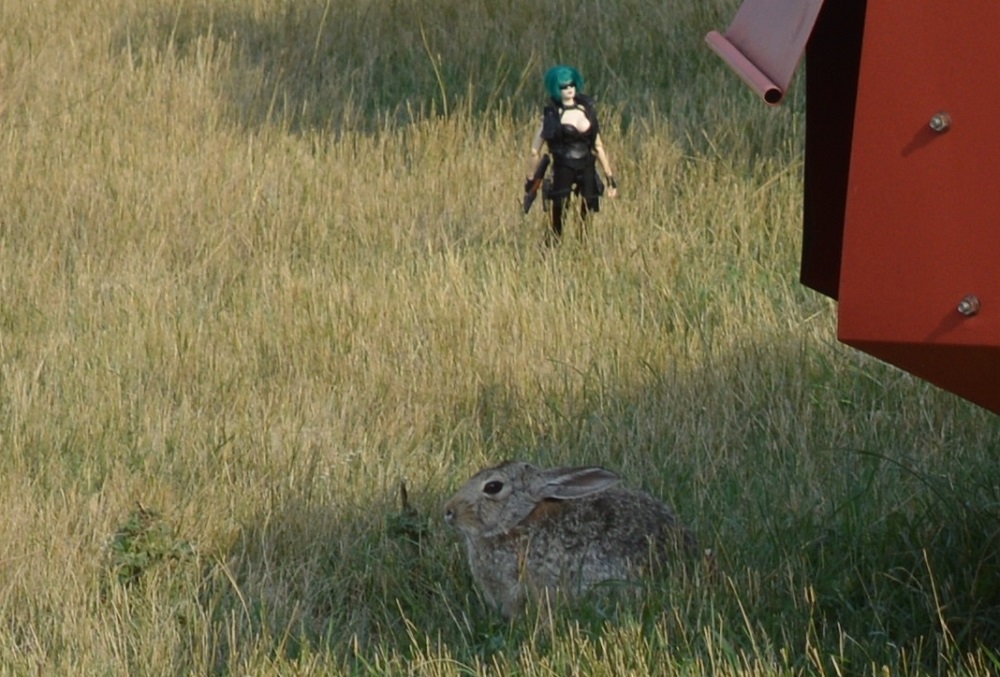 Hosted on Fotki
Chloey -This one was just waiting to ambush me last year!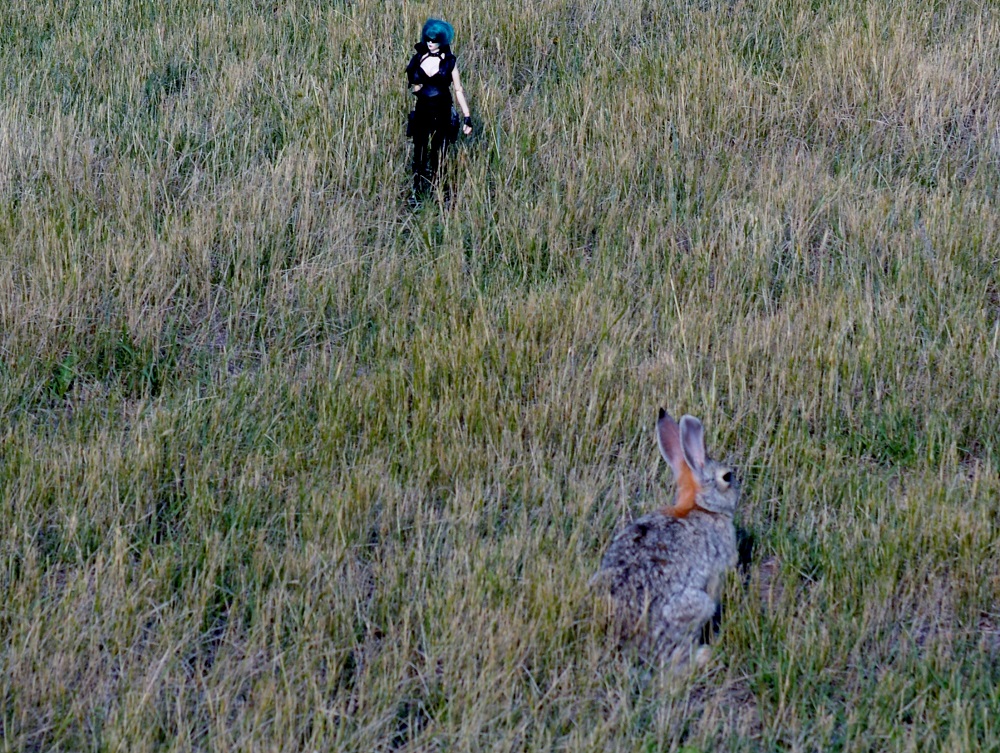 Hosted on Fotki
Chloey - This was the most terrified that I've ever been in my life.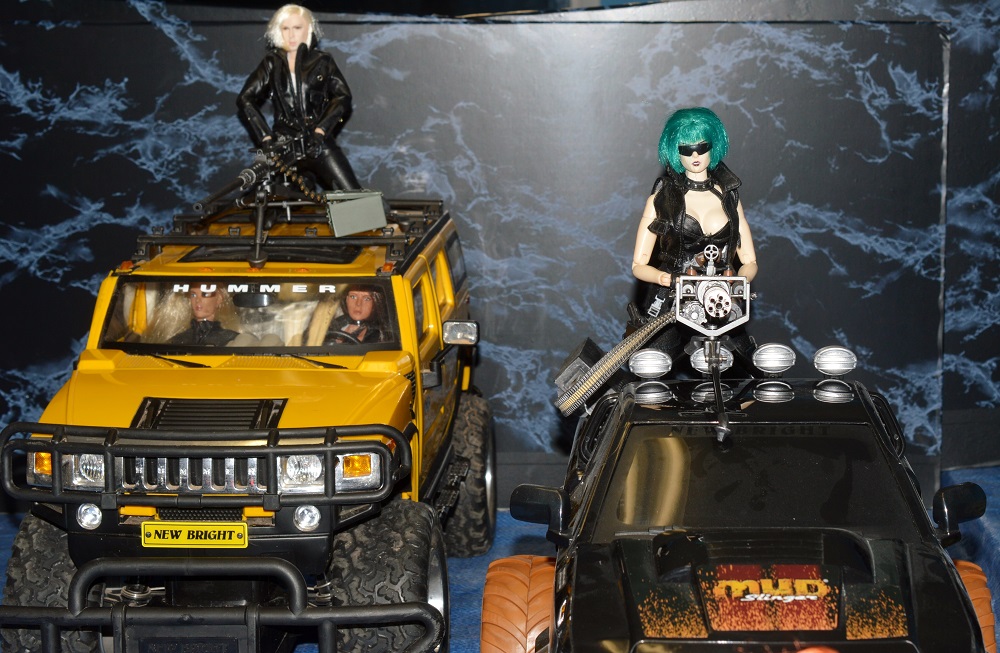 Hosted on Fotki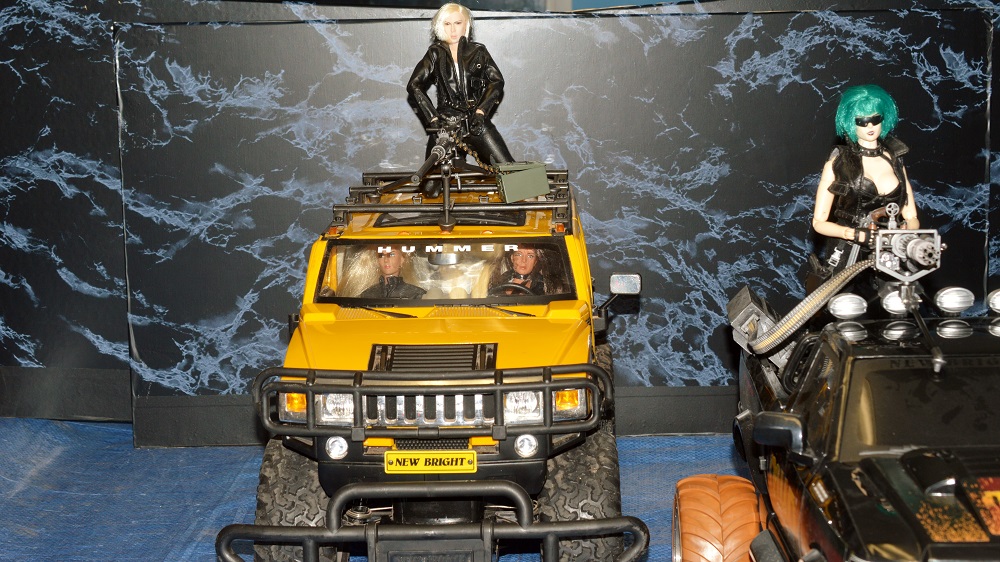 Hosted on Fotki
Rosanna and Nikki have no idea what their in for.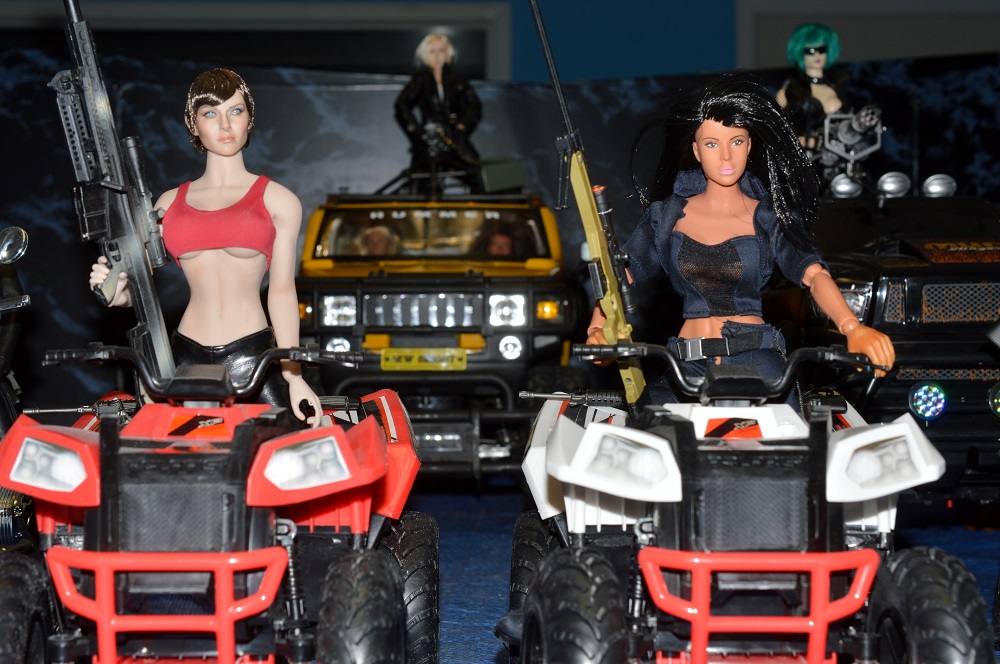 Hosted on Fotki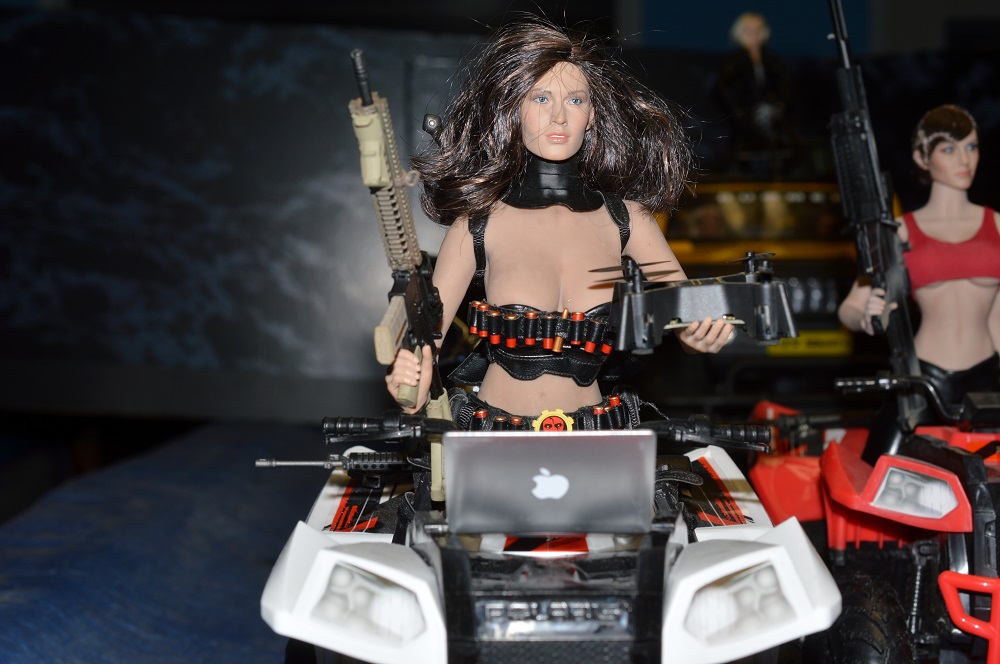 Hosted on Fotki
Jen will using her trusty drone to figure out where those rascally wabbit are and to make there not setting a ambush trap for them. (they are very clever)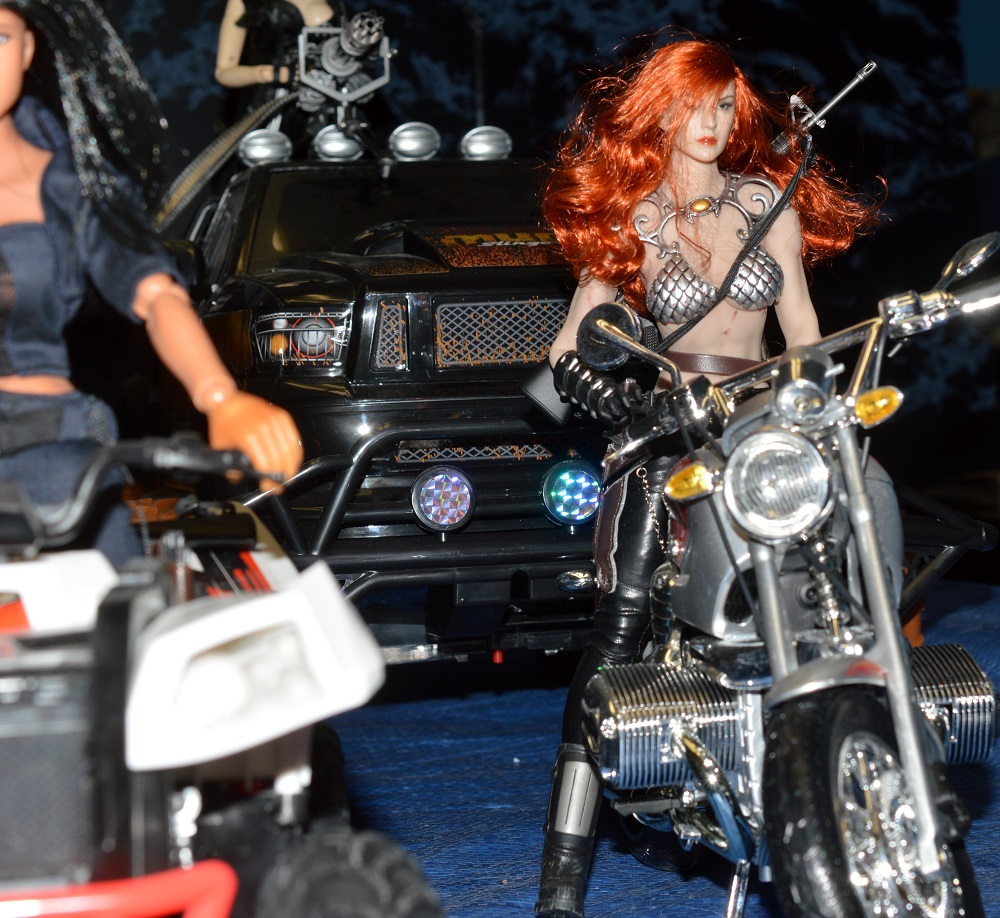 Hosted on Fotki
Red Sonja thought that she take down one with her trusty sword although Chloey tried her best to talk her out of it by telling her
it took all of my mini gun ammo just to bring one down last year but Red Sonja will not  listen to her so
Chloey finally had to say look if you want to come on my hunting trip you will carry a M16 for a back up weapon!

Hosted on Fotki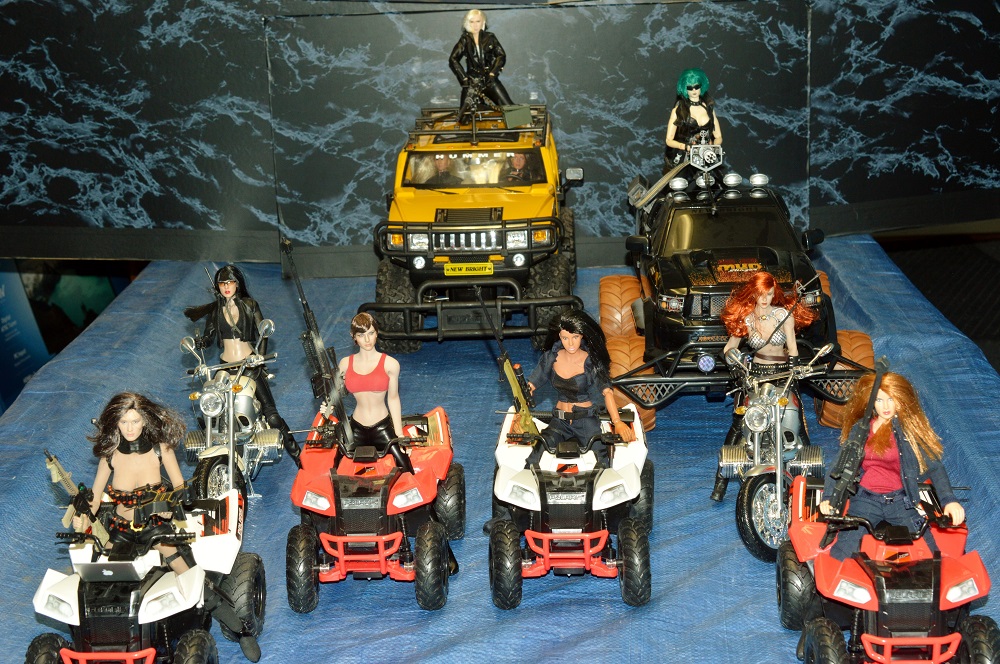 Hosted on Fotki
Finally everything started to fall into place, everyone had two weeks, everyone all geared up and raring to go but things didn't go well as planned
when they got there they found out there had been heavy rains in April and May and the Forbidden zone was now a Forbidden jungle with grass
taller then the Hummer but it was a very successful trip.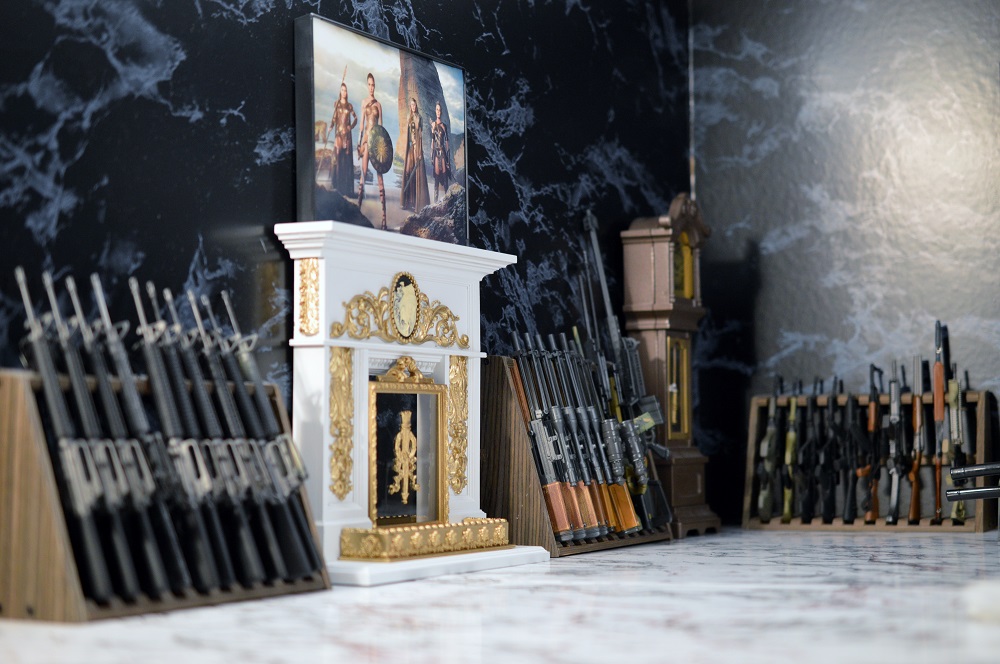 Hosted on Fotki
The ladies are now kicking back and celebrating very successful wabbit hunting trip and everyone returning home safely after being
attacked by a large pack of feral wabbits. Red Sonja suggest a movie to watch that that featured her close friend
Wonder Woman but unfortunately some of the team members had other priorities.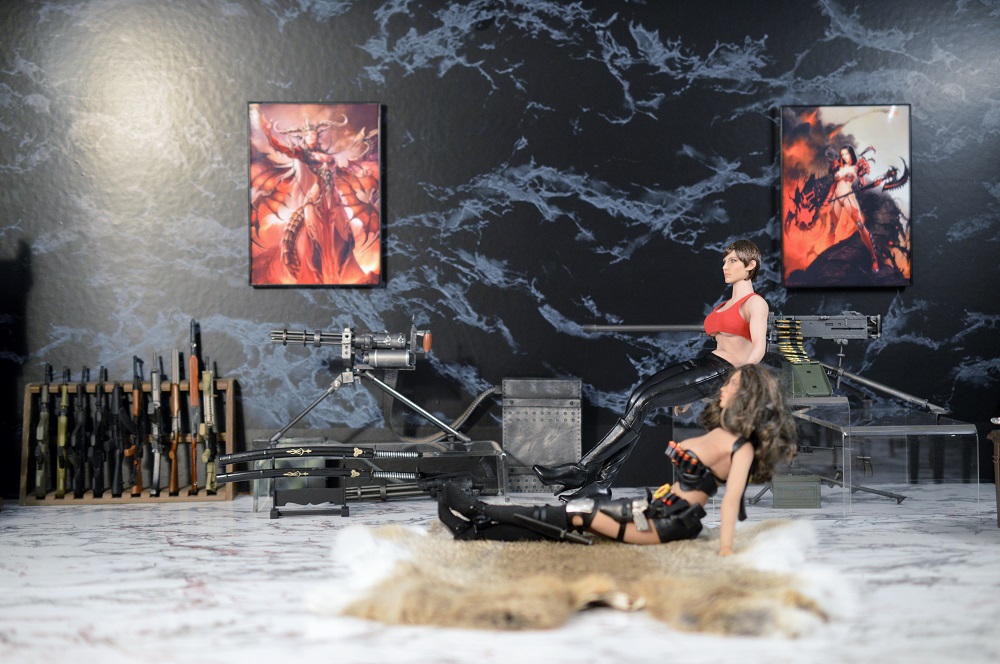 Hosted on Fotki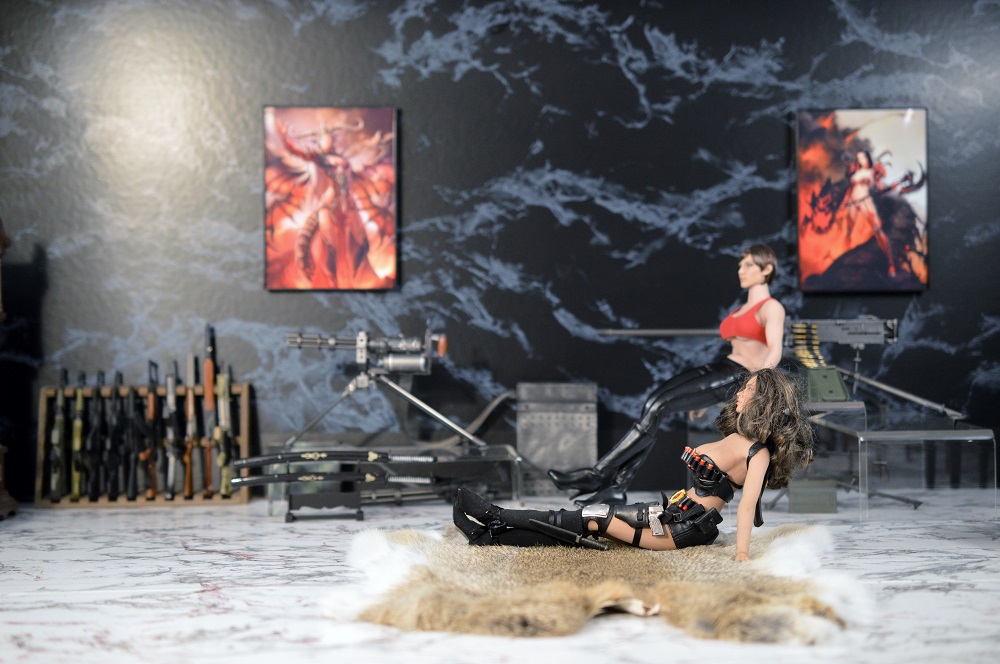 Hosted on Fotki
Jenn just loves Chloey's new wabbit skin rug. (it's so soft)
The rabbit pelt is from Hobby Lobby.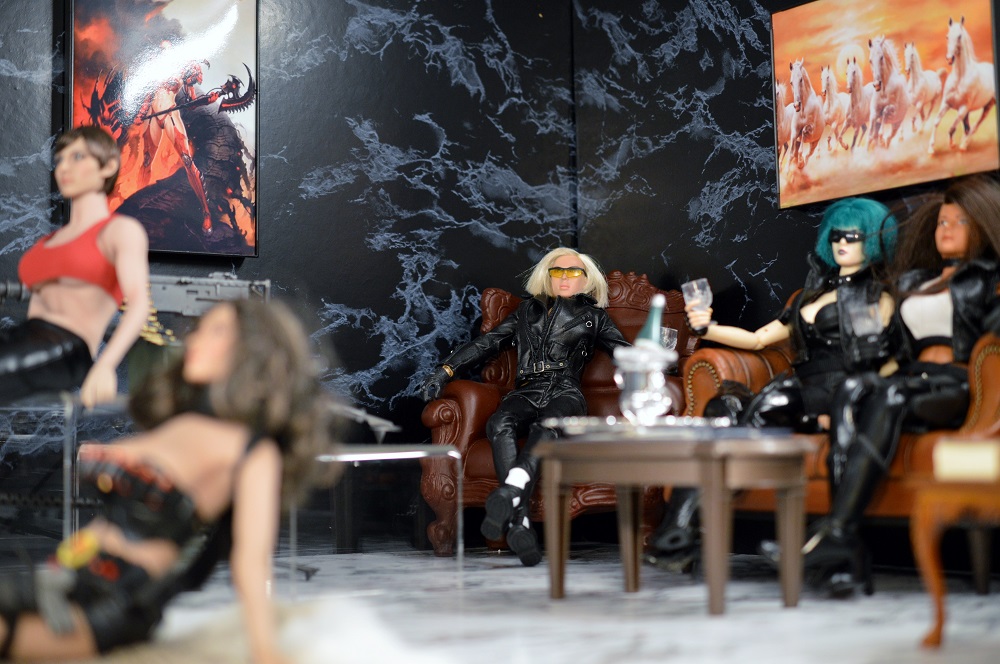 Hosted on Fotki
Maria and  Rosanna were the heroes of the day by clearing a path to safety with Hummer and the 50 cal. machine gun.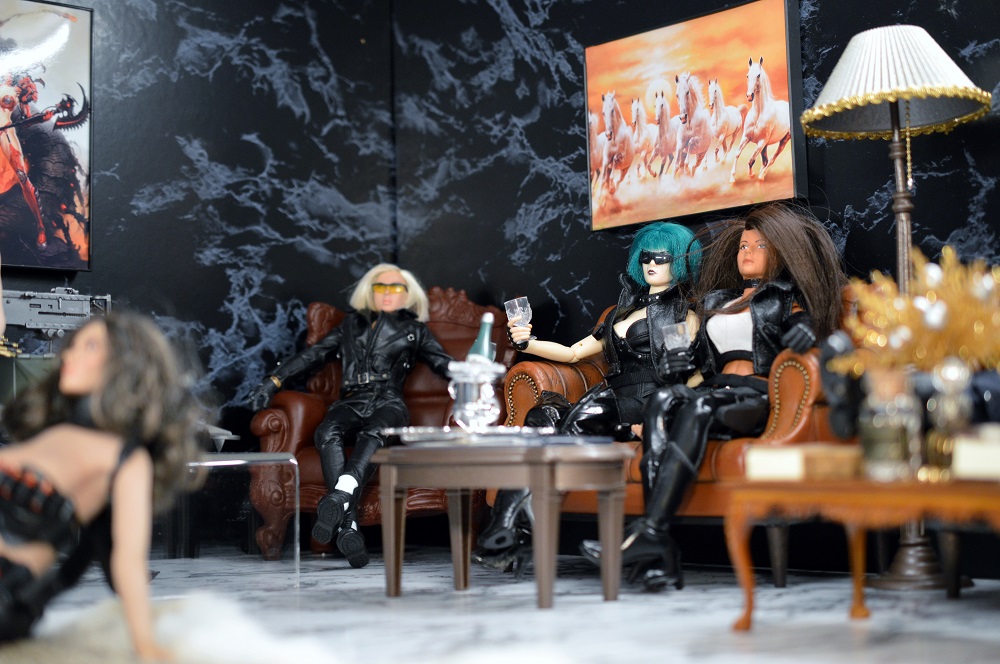 Hosted on Fotki
Well Chloey also helped out with her mini gun.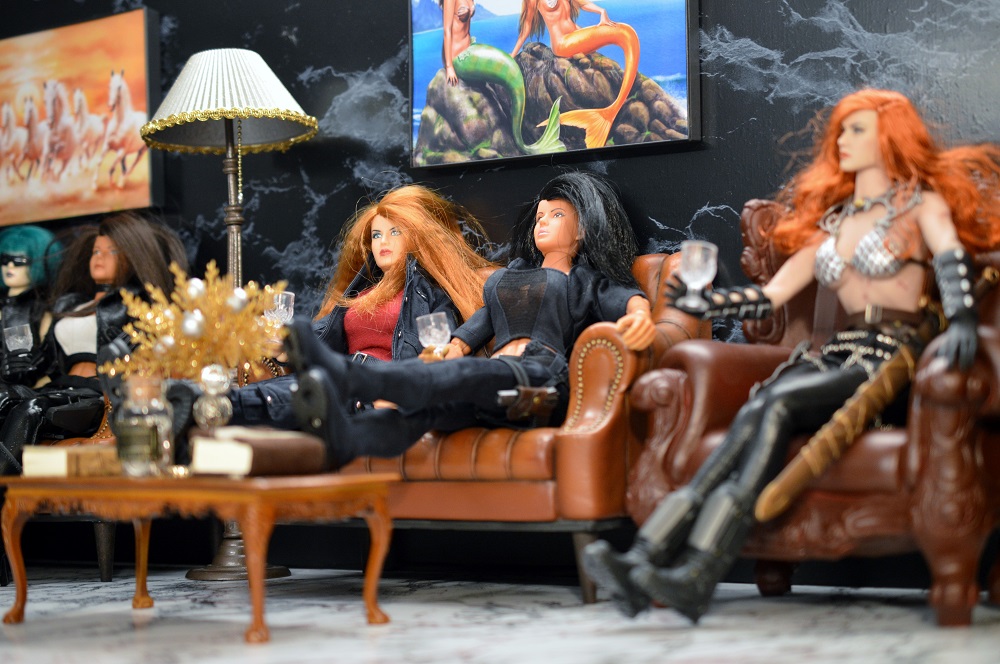 Hosted on Fotki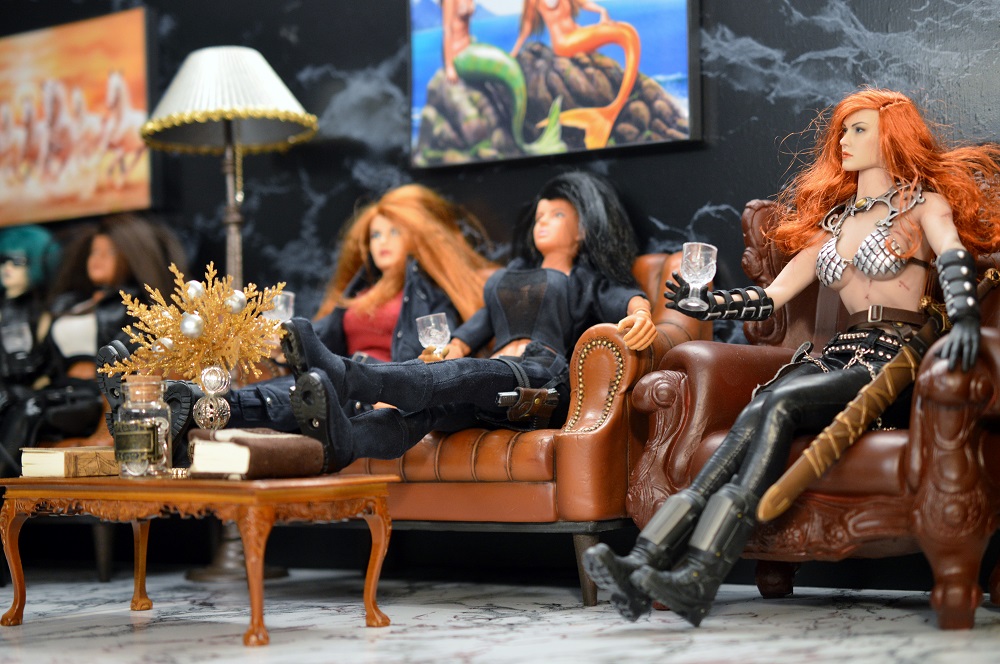 Hosted on Fotki
Red Sonja was very happy that she was forced to take that M16 back up weapon with her. (it helped save her life)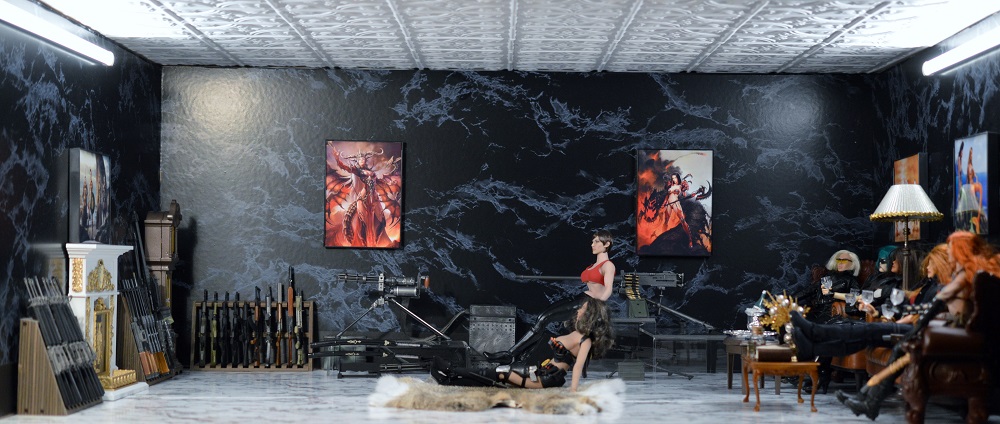 Hosted on Fotki
Thank you looking
Comments are welcomed
Bad Wolf
#diorama
,
#fantasy
,
#female
,
#outdoors
,
#phicen
,
#photostory