Search found 4 matches for pirate
Product No:WK89016A
Head carving with neck connection plug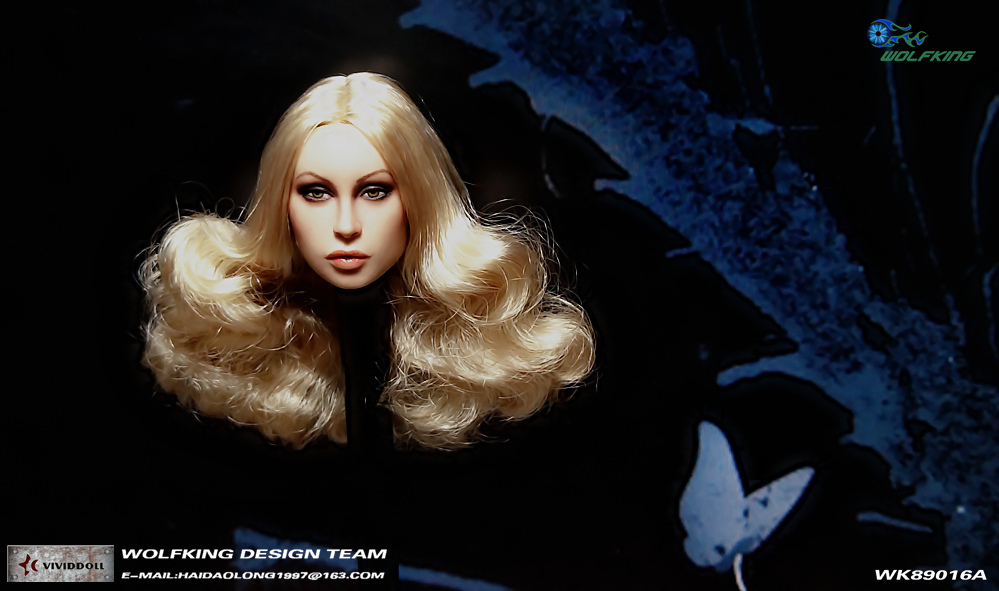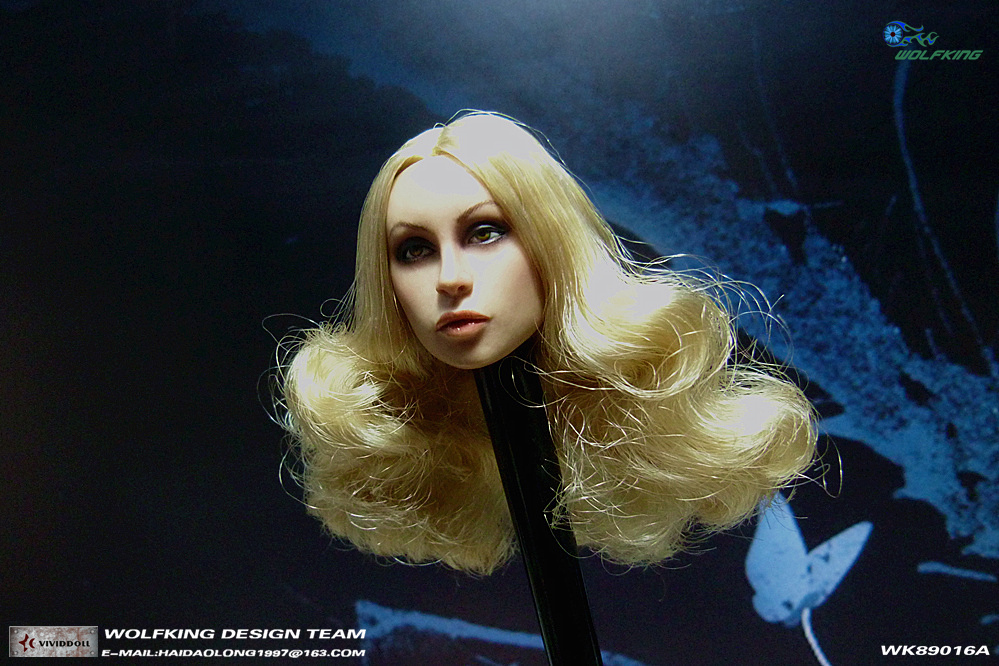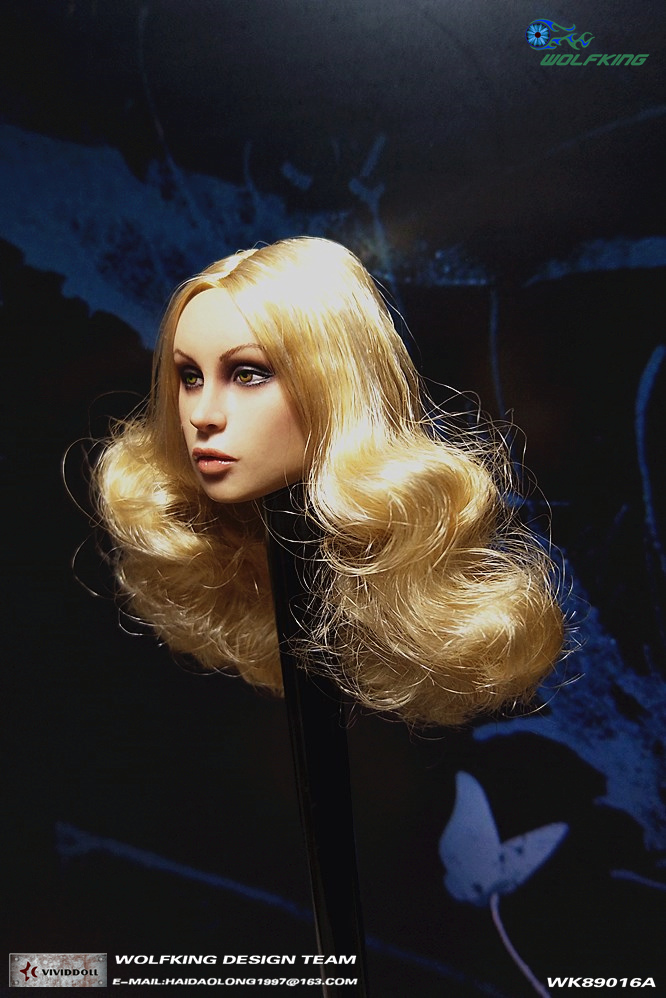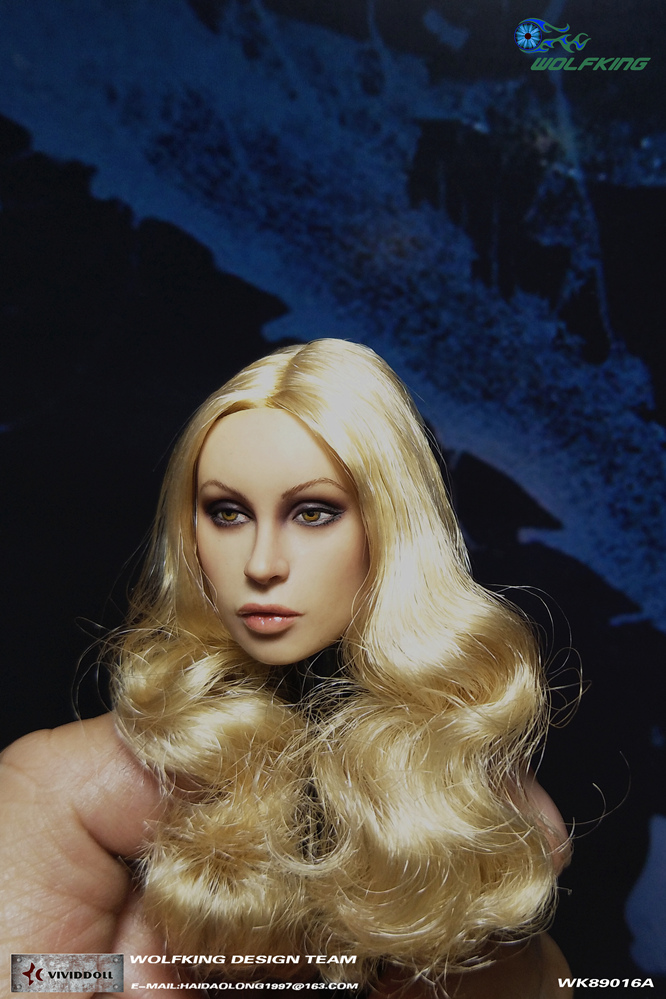 #newproduct
#WolfKing
#Female
#Pirate
?
#head
sculpt
#accessory
"If you risk nothing, then you risk everything."
Under the background of the Caribbean Sea in 1668, the "Morning Star" ship crosses over the deep blue sea. Waving it's skull flag, the brave and beautiful
pirate
captain Morgan Adams embarks on a treacherous journey to avenge her father and find treasure.
Based on the likeness of Geena Davis in Cutthroat Island, the attractive
pirate
captain from your childhood that made you dream of becoming a
pirate
and going on mystical adventures.
The head sculpt and paint fine captures the strong yet beautiful Morgan Adams from the film. This collectible figure features a refined
pirate
costume, many various props, a specially designed 'Morning Star' stand and the adorable "King Charles" the monkey!
Cutthroat Island fans, don't miss this great opportunity to add Morgan Adams to your collection!
License
Cutthroat Island
Type
Sixth Scale Figure
Manufacturer
Blitzway
Artists
YongKyum Kim (Chief Sculpt)
Hyunji Kim (Head Sculpt & Paint)
Kwangse Oh (Paint)
Hai Lim (Costume Fabrication)
Hyeok Jeon (3D Works)
The Blitzway Design & Development Team
What's in the Box?
The Morgan Adams Sixth Scale Collectible Figure special features:
Highly detailed likeness of Geena Davis as Morgan Adams in Cutthroat Island, 1995 Portrait
Newly designed and developed female body with over 20 points of articulations
Newly developed face with movie accurate facial expression and make-up
Long curly realistic dark brown hair transplant
Approximately 29 cm tall
Eight (
pairs of hands including:
- One (1) pair of hands for holding telescope
- One (1) pair of gloved hands for holding swords
- One (1) right hand for holding pistol
- One (1) left hand for holding sword
- One (1) right saluting hand
- One (1) left hand for holding bottle
Costume:
One (1) dark navy tailored
pirate
jacket
One (1) authentic white shirt
One (1) pair of red inner pants
One (1) pair of dark navy
pirate
pants
One (1) black
pirate
hat
One (1) red cloth belt
One (1) pair of long leather boots
One (1) pair of monkey pants
Accessories:
One (1) King Charles the Monkey
One (1) liquor bottle
One (1) necklace
Three (3) treasure maps
One (1) short sword and sheath
One (1) long sword and sheath
One (1) flintlock pistol
One (1) powder keg
One (1) belt set
One (1) telescope
One (1) marine chart
One (1) wanted poster
One (1) designed diorama stand
Expected to Ship Apr 2019 - Jun 2019
Item shown is a prototype. When shipped, the final production piece may differ in appearance.
Materials PVC, ABS, POM, Fabric, Metal
Product Size 11.41" H (289.81mm)*
Dimensional Weight TBD
Int'l Dim. Weight TBD
* Size and weight are approximate values. Learn more
SKU 903706
UPC 8809321479104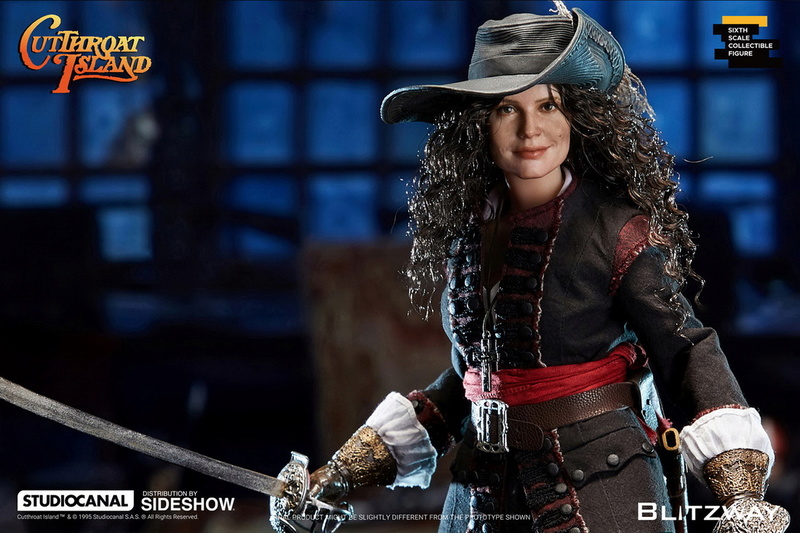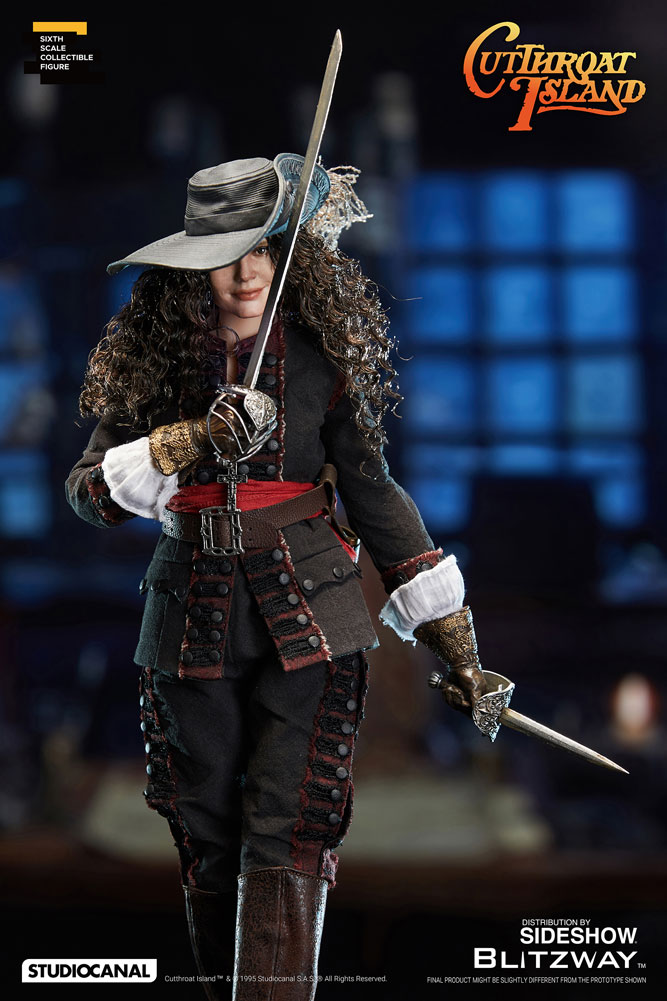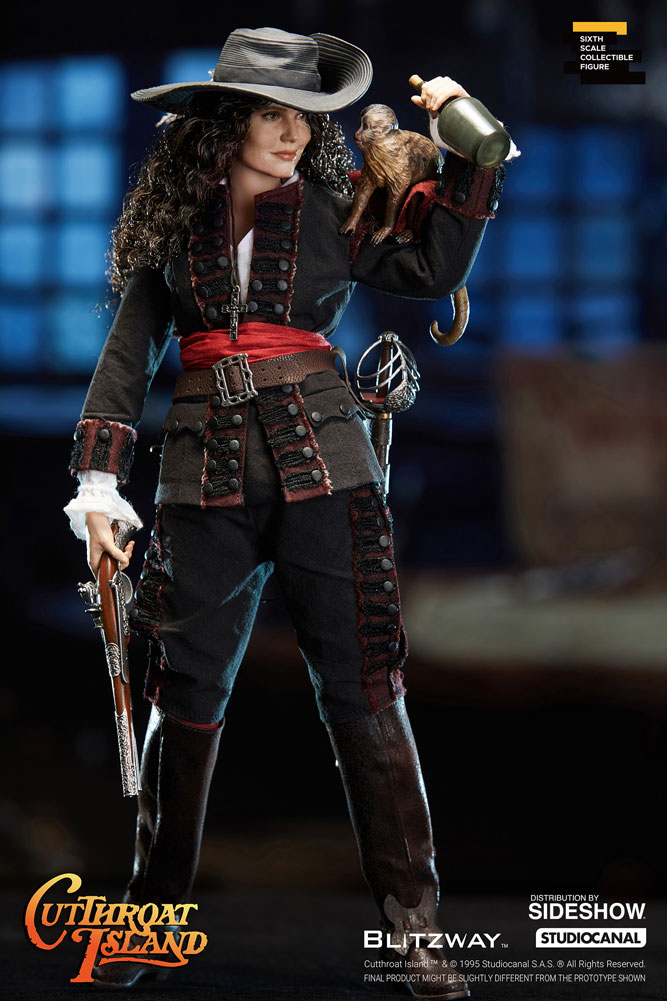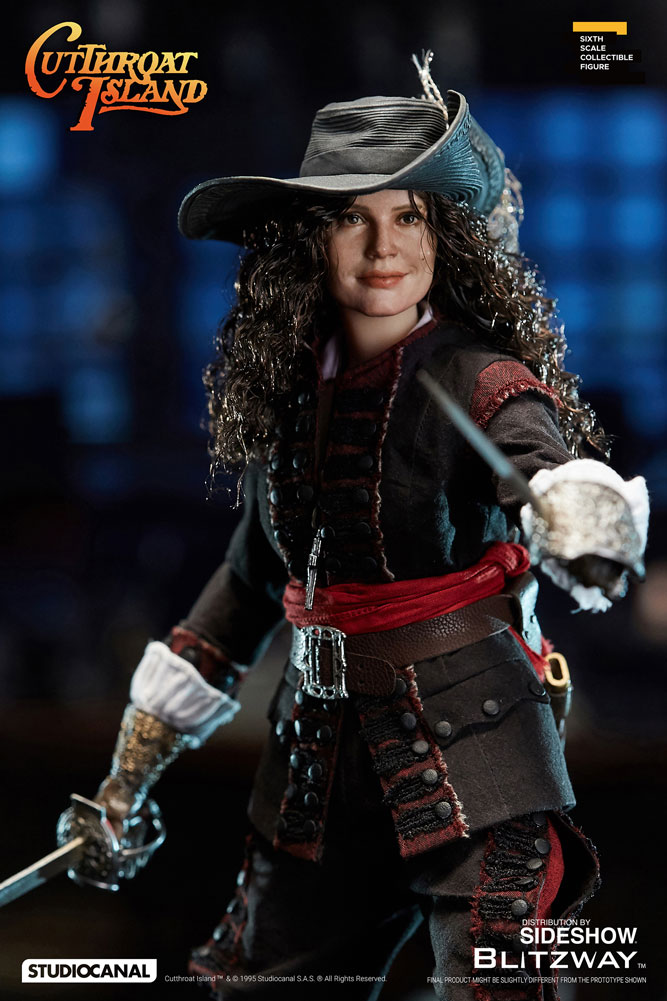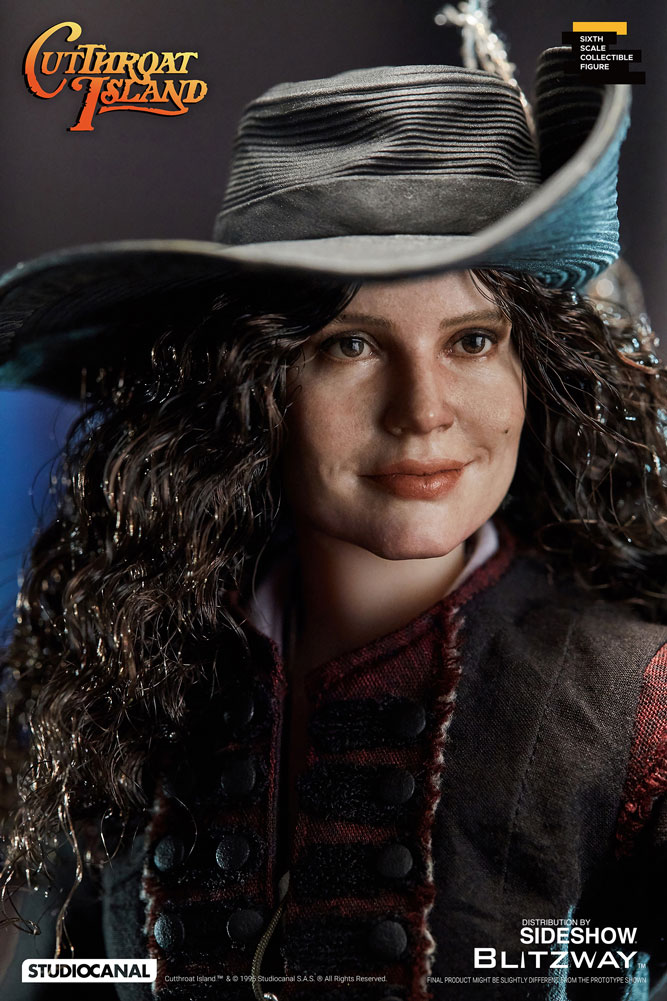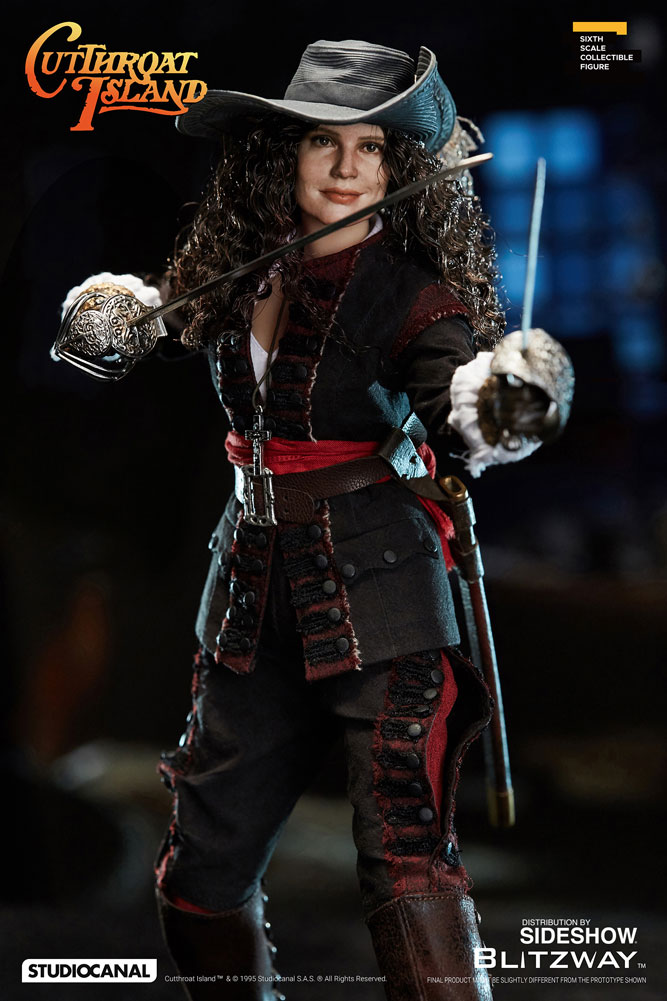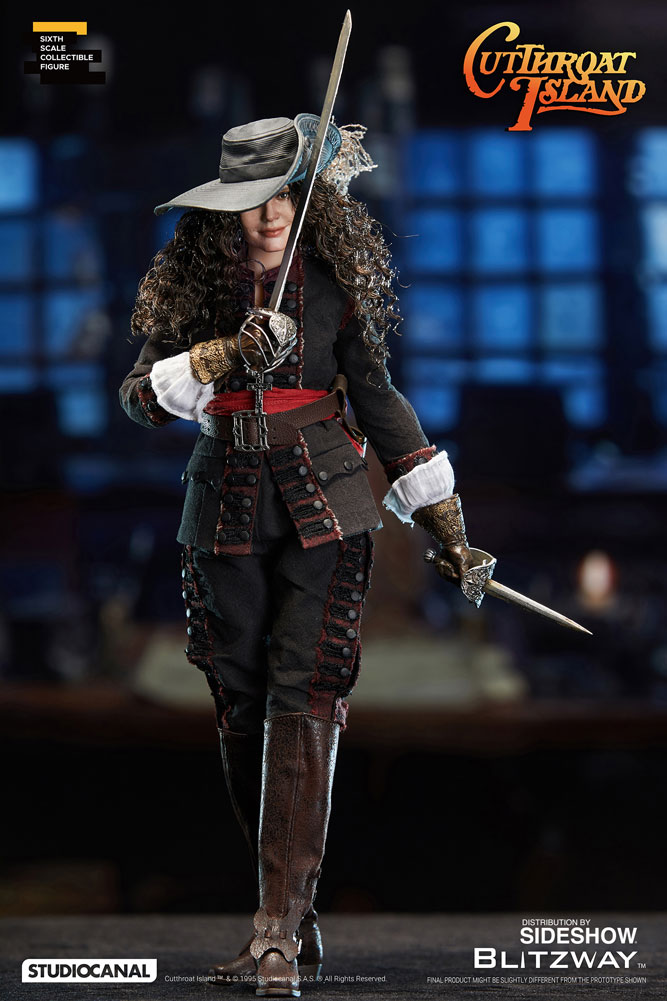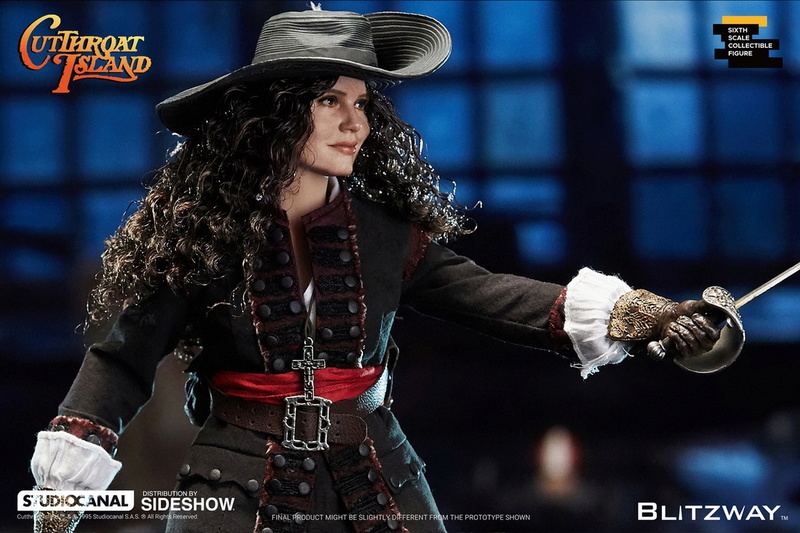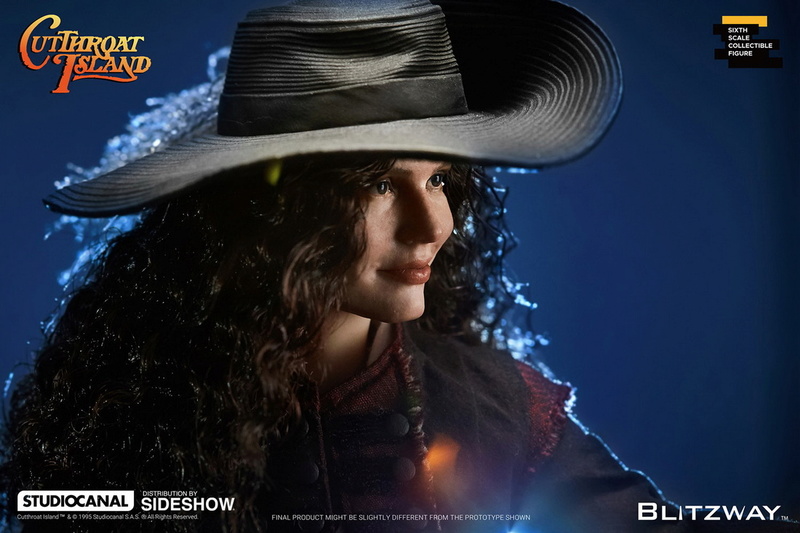 #newproduct
#Blitzway
#MorganAdams
#CutthroatIsland
#GeenaDavis
#female
#pirate
#movie
Note: The doll does not contain a body (Recommended with TBL rubber-coated female body: wheat chest with legs) 
Remarks :Puppets do not contain prime body(recommended with TBL plastic female body: wheat large chest with feet) 
Product configuration: 
1. Head hair carving 1 
2. Hat 1 
3. Necklace 2 
4. Vest 1 
5. Tops 1 
6. Belt 1 
7. arm jacket 1 
8. Wrist cover 2 
9. Pants 1 piece 
10. Boots 1 pair 
11. Viking knife (metal) 1 
12. Shotgun 1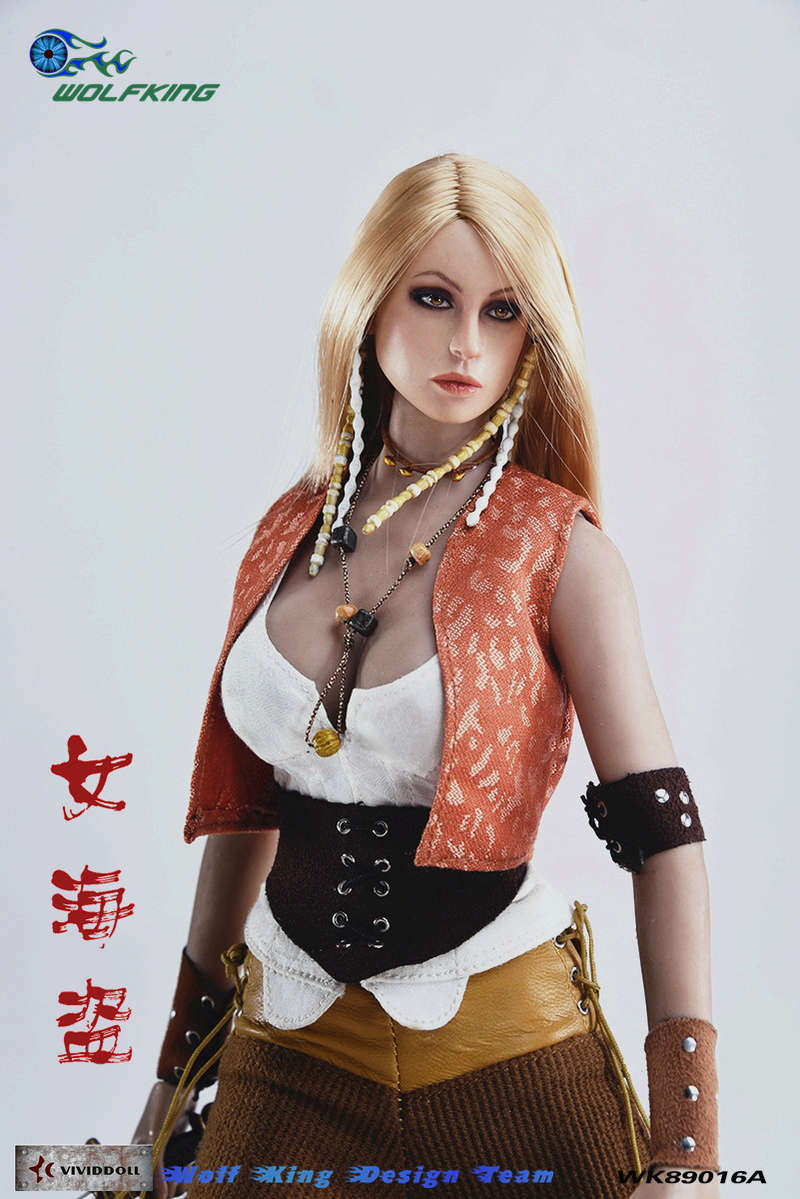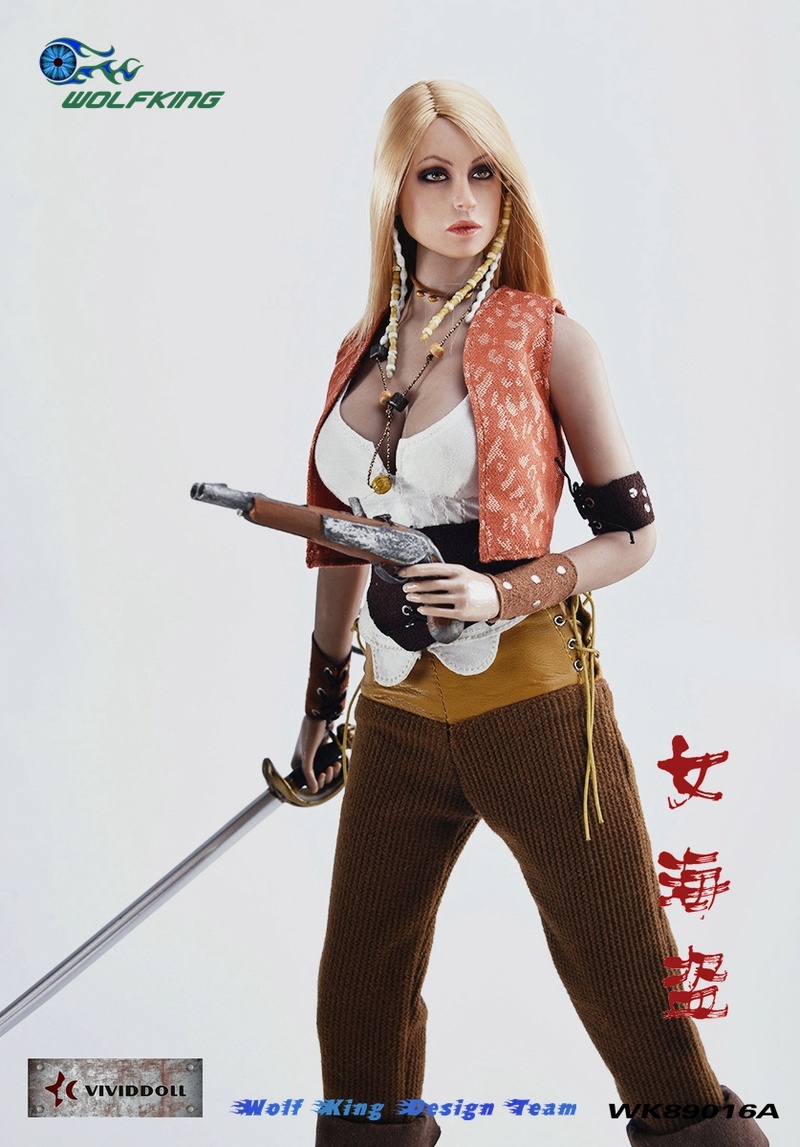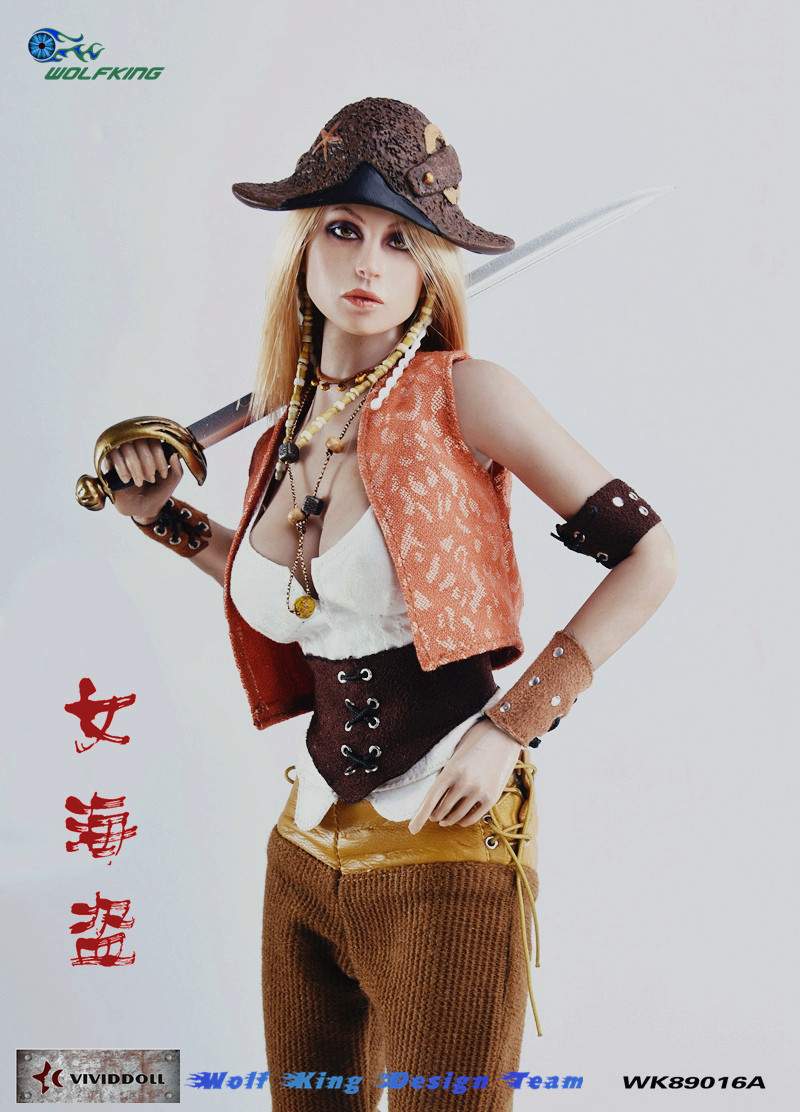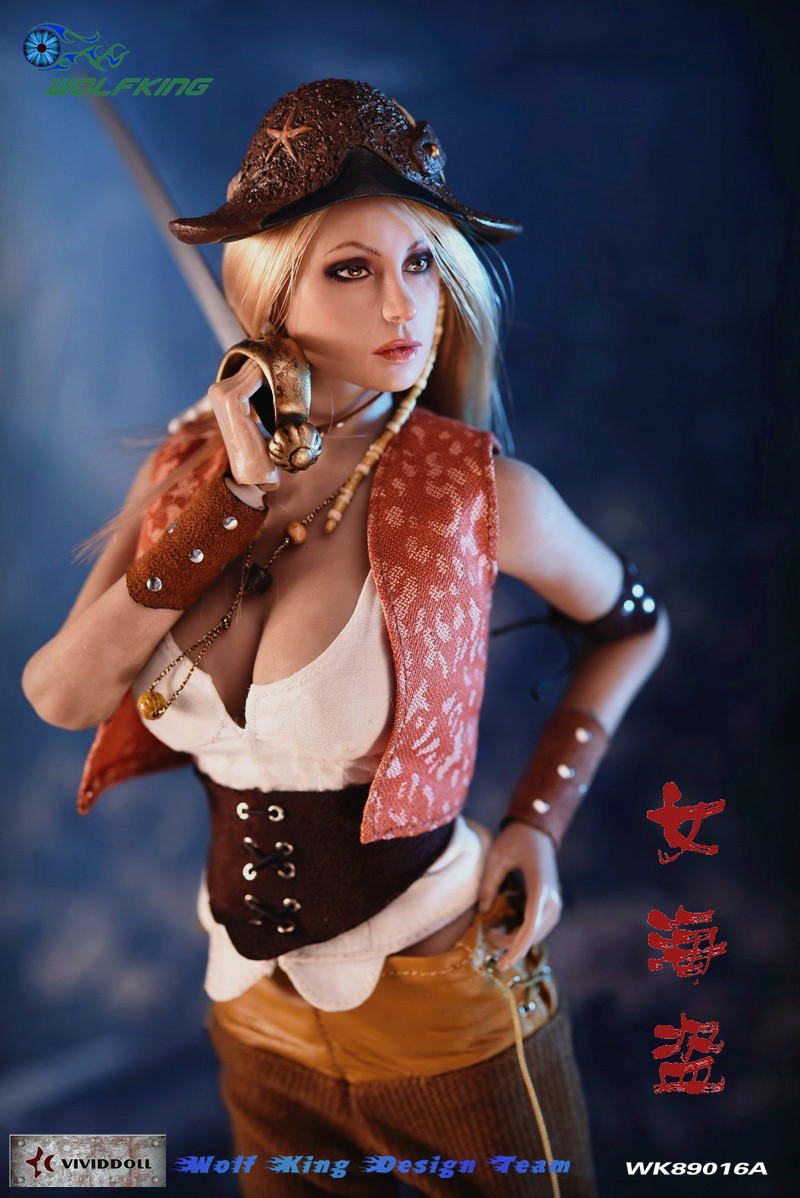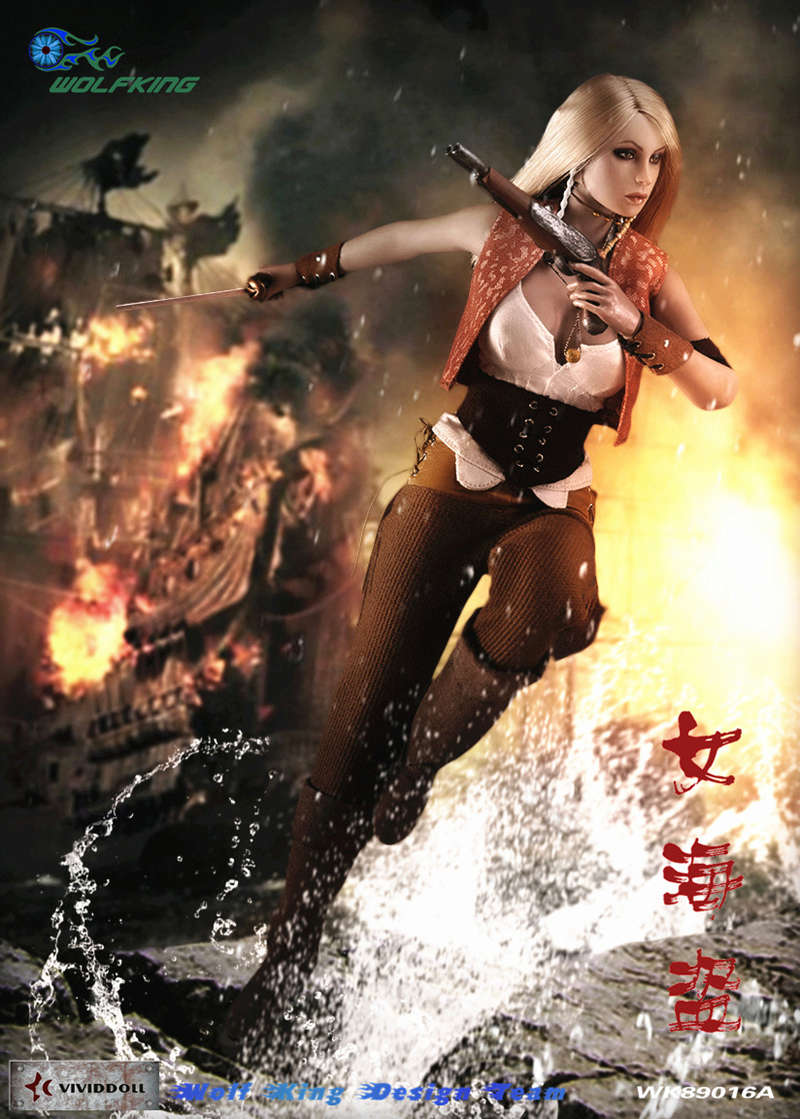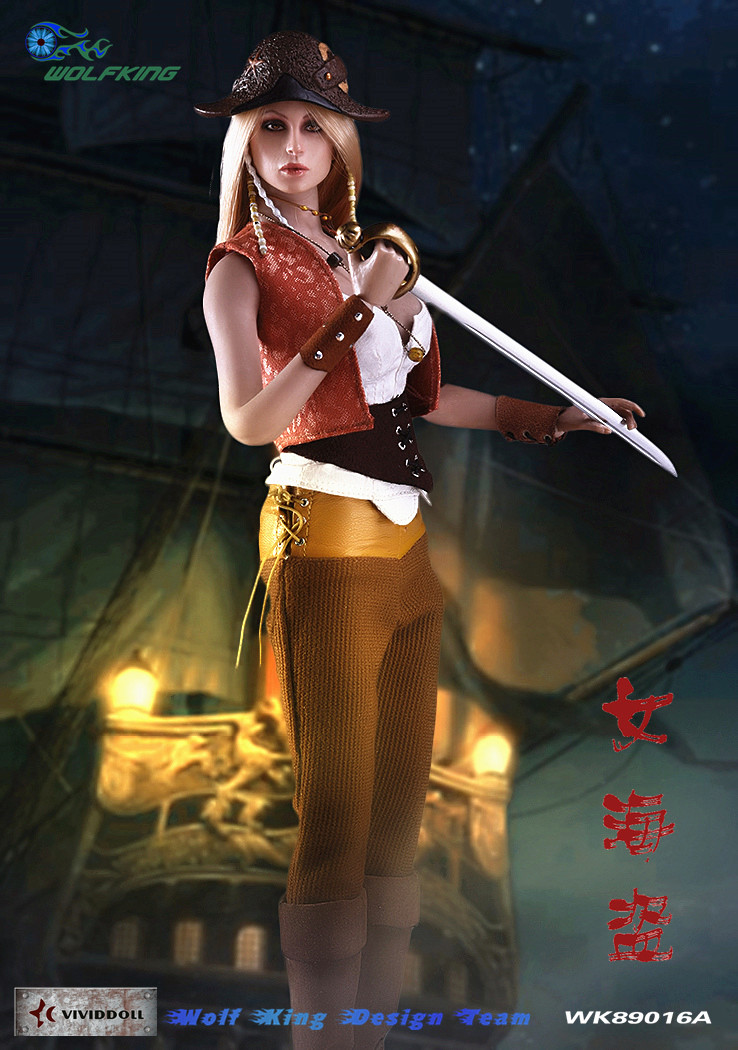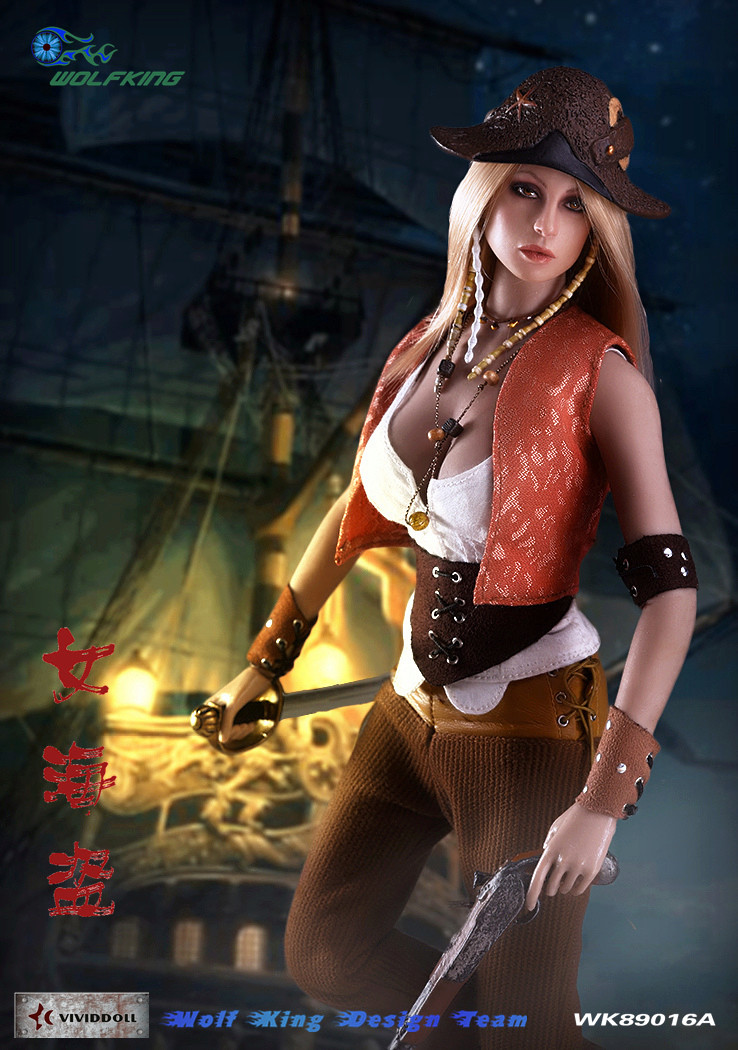 #newproduct
#female
#pirate
#fantasy
To help with sorting and searching through this forum as we accumulate more and more topics (threads), I invite all members posting a new topic to add hashtags at the end of the first post. If you have already created a topic, you can go back to it, and edit the first post to include the hashtags of your choice. I have gone through a few topics started by others and myself and included some hashtags as a test, but feel free to add more of your own, where applicable. We do not seem to be limited in number of hashtags, so some redundancy is ok (e.g., both #lordoftherings and #lotr).

By clicking on a hashtag, you will be able to see all topics (threads) tagged with it -- you will be taken to a page containing the first posts in these topics (there may be further posts with additional info and images, so you might want to enter the respective topics and follow through). In Profile you can follow specific hashtags of your choice.

Working list of common hashtags below. You are not limited to this, and feel free to supply additional suggestions; so as to minimize the number of hits during searches, please do not put the # in front of your suggestions, which I will integrate into the list. At any rate this should demonstrate the principle of the thing. There are basically three types of hashtags that would apply: descriptive (like #historical or #outdoors), franchise (like #starwars or #aliens), and maker (like #easyandsimple or #hottoys).
#aci
#addtoys
#aliens
#ancient
#animal
#artoys
#asmus
#astronaut
#avengers
#bandai
#blitzway
#body
#casting
#cm
#cgl
#civilian
#clothing
#collection
#comic
#coomodel
#custom
#dam
#dc
#did
#diorama
#discussion
#display
#dragon
#droid
#dwarf
#earlymodern
#easyandsimple
#eleven
#enterbay
#event
#fantasy
#female
#fiction
#film
#firegirl
#forrestgump
#furniture
#futuristic
#game
#gameofthrones
#got
#hair
#hasbro
#head
#historical
#hottoys
#horror
#humor
#jamesbond
#jurassicpark
#kausticplastik
#kimi
#kitbash
#kumik
#lethalweapon
#lordoftherings
#lego
#lotr
#magiccube
#male
#marvel
#mattel
#medieval
#metalwork
#military
#minitimes
#modern
#modification
#napoleonic
#newproduct
#ninja
#outdoors
#painting
#pangaea
#phicen
#pirate
#photostory
#playtoy
#police
#powerteamelite
#productreview
#pte
#qmx
#quality
#quest
#question
#repurpose
#robot
#scifi
#sculpting
#seamless
#sewing
#sideshow
#soldierstory
#spiderman
#starace
#startrek
#starwars
#superduck
#superhero
#superman
#tbleague
#terminator
#threezero
#tool
#tv
#uniform
#vehicle
#verycool
#vietnam
#vts
#walkingdead
#warning
#warrior
#weapon
#wolverine
#woodwork
#worldbox
#ww1
#ww2
#xmen
Search found 4 matches for pirate