I recall a discussion from the early days of this not-so-venerable forum, in which members bemoaned the fact that most "sixth-scale" skateboards were undersized or otherwise improperly scaled for most of the figures in this scale. Although I am not at all knowledgeable about skateboards, I do like to pick up items for everyday scenes and came across something that looked promising. It is being sold on eBay by several sellers as an unbranded sixth-scale
skateboard
; I got mine for $6 (USD) from yy_store17, who had it listed as "1/6 Scale Male Female Scooter scene model For 12" Acrion Figure Doll Toys" (sic!). It comes in a transparent plastic bag with a colorful but unspecific design on the end that simply says "Toys."  (NOTE: other sellers' listings for the same product include a photo of the underside that shows a different, mostly yellow design; as far as I can tell that was replaced or covered up by the mostly blue design you see here -- the yellow shows through at one end.)
I did a little bit of research, and here is how the
skateboard
compares to average 1:1 skateboards. They range in width between 18 and 27 cm and in length between 71 and 84 cm (again, on average). This 1:6
skateboard
is 4.5 cm wide by 14 cm long, which puts it close to the upper limits of the average 1:1 skateboards when adjusted for scale. Anything longer than that (though usually narrower) would have made it a longboard. At any rate, the product is certainly
not
undersized for 1:6 scale.
The 1:6
skateboard
features functional, rolling red wheels, and an elaborately decorated underside with spider web patterning, a dramatically damaged skull, and painted drops of blood (as part of the art, not weathering).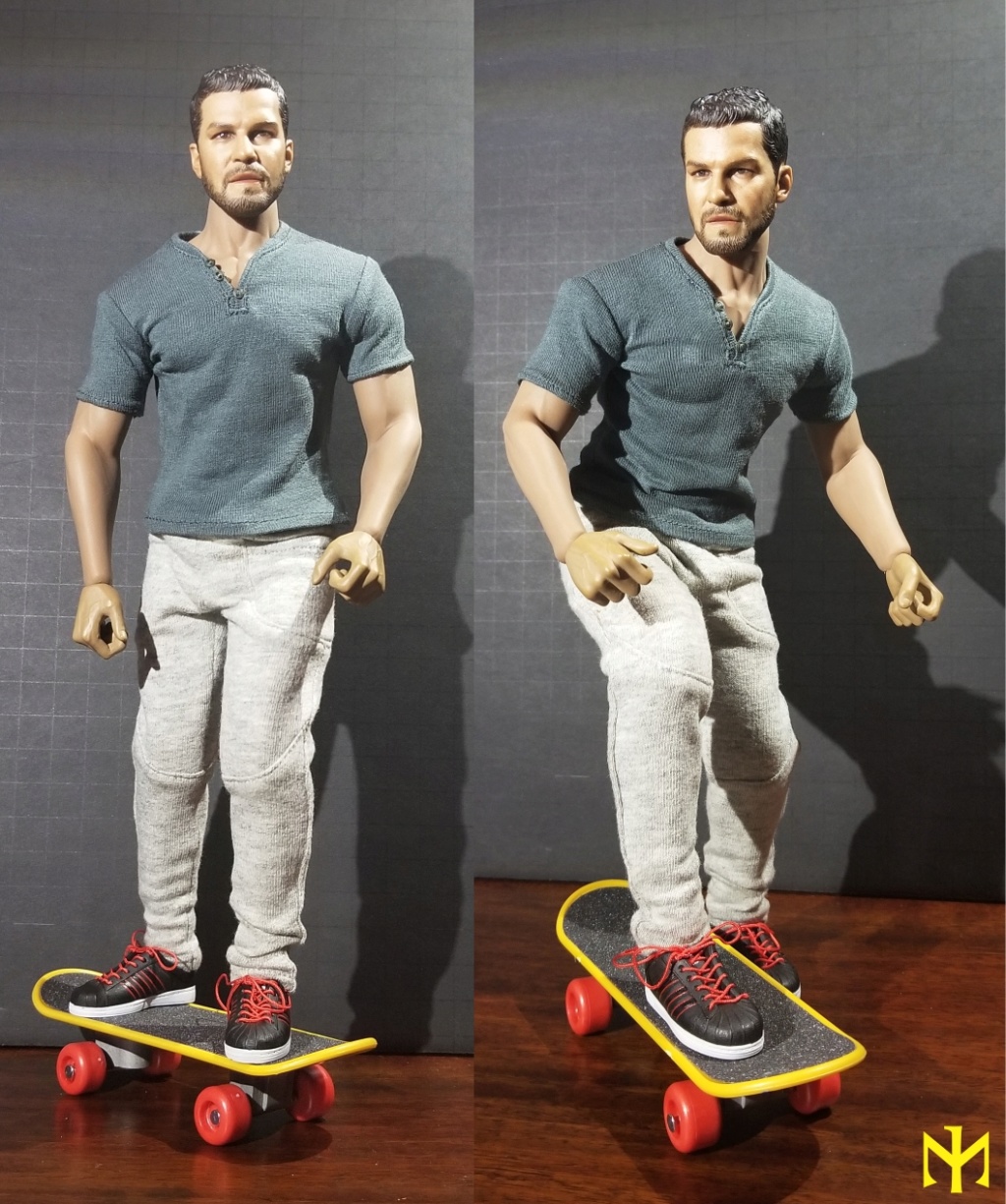 The top side of the
skateboard
has a yellow rim and within it is glued down a piece of black sandpaper, which presumably helps provide your figures a sure footing.
Without being really knowledgeable about skateboards, I find nothing really problematic here, except maybe this: the rather solid supports for the wheels make it rather difficult to have your figures hold the
skateboard
in what is apparently called the mall-grip (see below).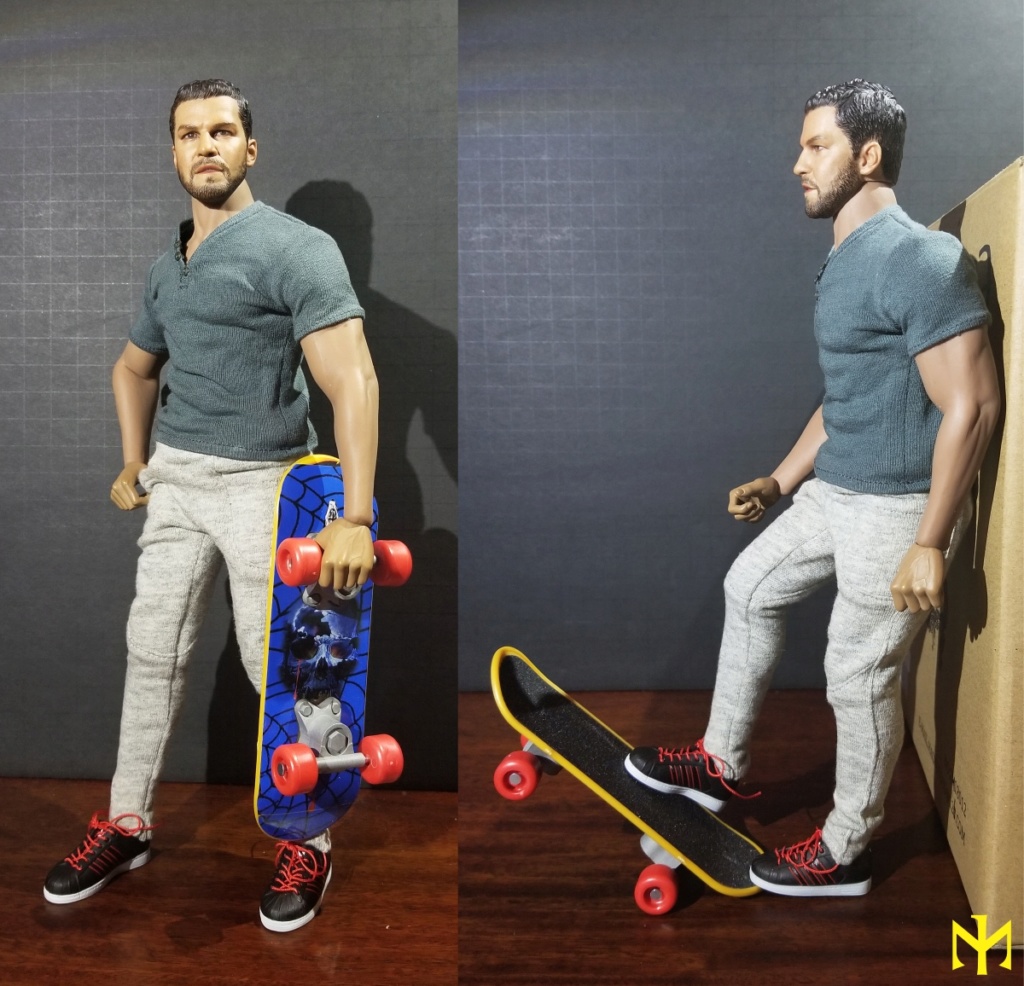 As usual when showcasing such products, I have kept things simple and avoided any visual trickery and special effects. But you
can
achieve more dynamic and impressive skateboarding scenes, especially if you resort to dynamic stands, some tape, and photo editing.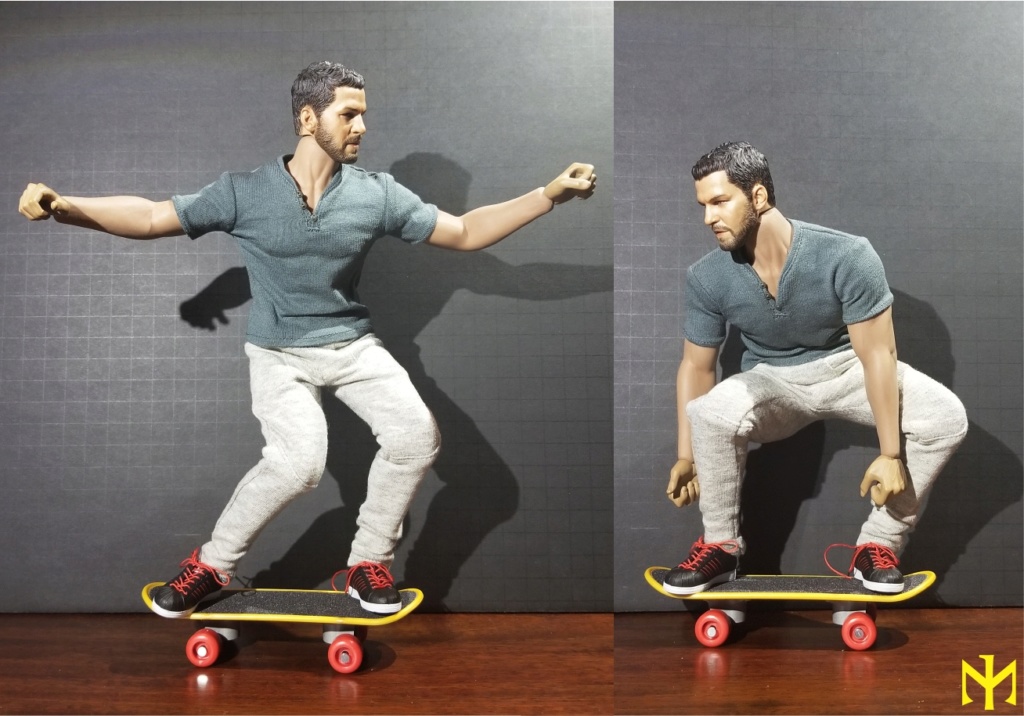 While a relatively simple affair, the 1:6
skateboard
appears to be a fully functional and properly scaled piece that can be put to effective use for the protagonists or extras of any modern scene or diorama.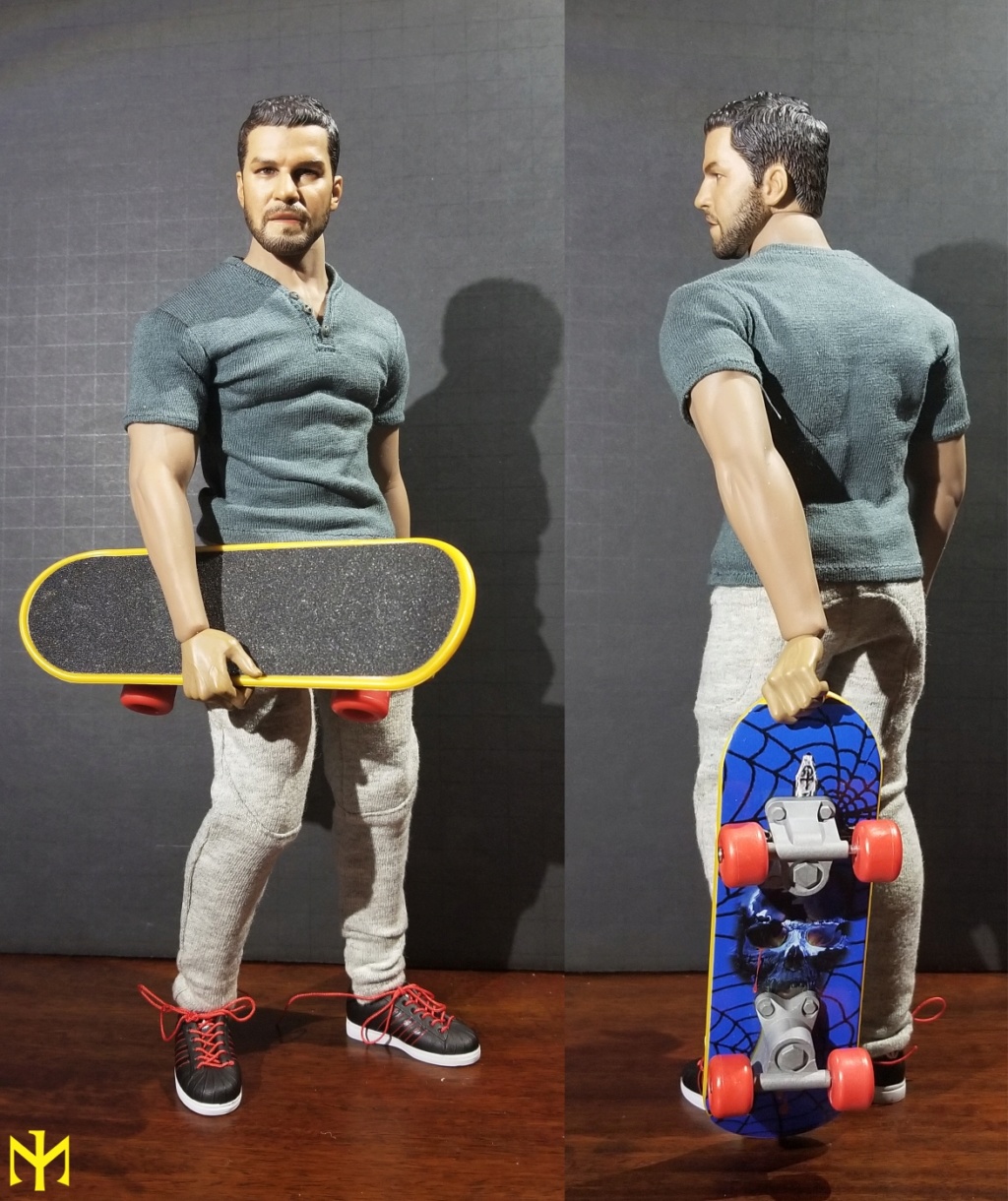 I hope this has been helpful. What do you think?
#skateboard
#sport