Besides the work on an experimental seamless Maul (version 2.0 is just about complete), I decided that the old rogue needed a ride. Seen briefly in
The Phantom Menace
, the
speeder
was apparently called the "Bloodfin" -- though I imagine that was invented, like so much else in Star Wars, after the fact. Even if I finally found the stunning Hot Toys version (from the deluxe set) parted out by itself, it was not money I could justify to myself spending on something like this. So I took a look at the Hasbro ride from the 12-inch figure line, produced in 1999, and decided that it was good enough to try to customize. These figures and accessories haven't held up well compared to more modern lines, and are both readily available and relatively cheap, while still being quite useful for the kitbasher. The size and proportions of this vehicle seemed about right, so I got one and the project began.
Keeping in mind that the real thing never existed as a physical object (the actor was filmed riding a blue-wrapped object later replaced with the machine digitally), I based my custom on the film and the Hot Toys version. The main thing was a repaint -- getting the colors to be darker and a little closer together, sprucing up the silverish metal parts with chrome, adding a wash and some chrome highlights for some of the internal chips and wires, adding a makeshift texture to the appropriate areas (seat, backrest, etc). The brush strokes and the uneven effects are partly unavoidable but in this instance largely intended to help create a worn, used look. I did not attempt to duplicate the very cool but actually unrealistic scratching on the Hot Toys version -- though I had a plan to do some scratches that fell through (who would have thought the acrylics would have been too tough this one time, failing to reveal the chrome layer I had painstakingly applied underneath them!). I had to use some hot-water/cold-water retraining for the controls, and tried to fill in the deep screw holes on the right side of the
speeder
with Kneadatite (which was tricky, as it tended to either bubble up above or sink below the surface level). The project suffered a setback when I tried to seal the painted vehicle with Dullcote, which caused some of the long-dry acrylic to bleed and transfer. While I managed to fix the more obvious problems, I have a feeling it doesn't look as well as it did before this.
So here it is...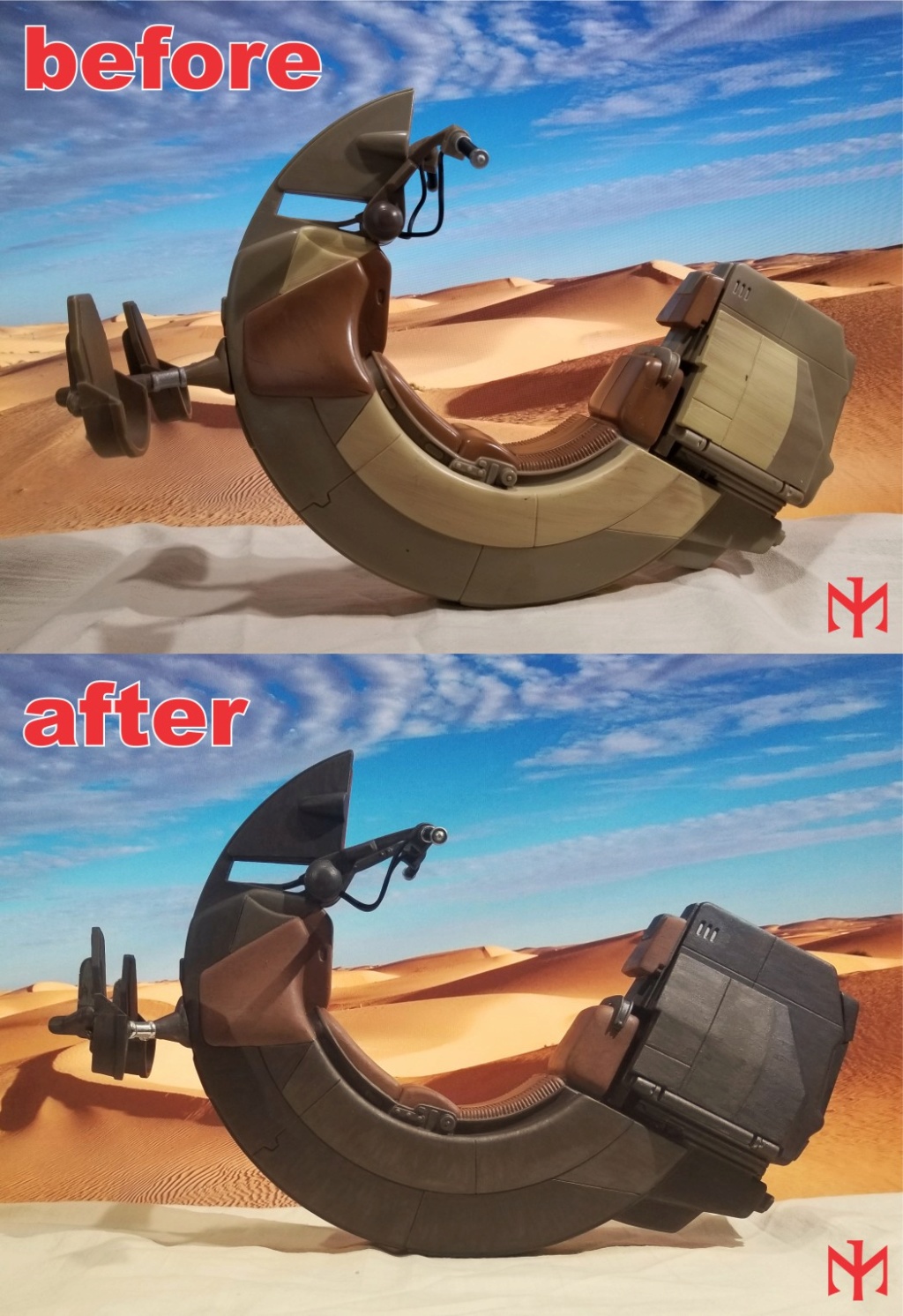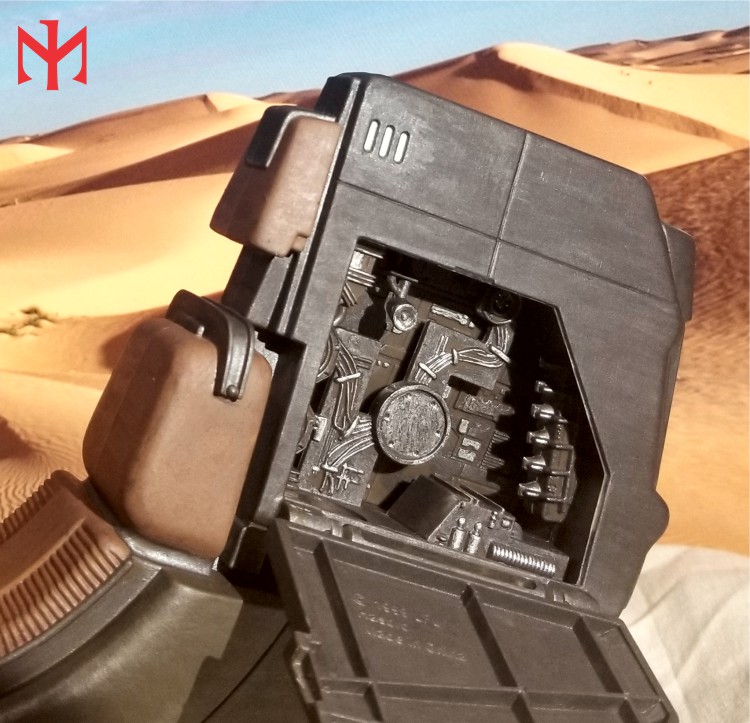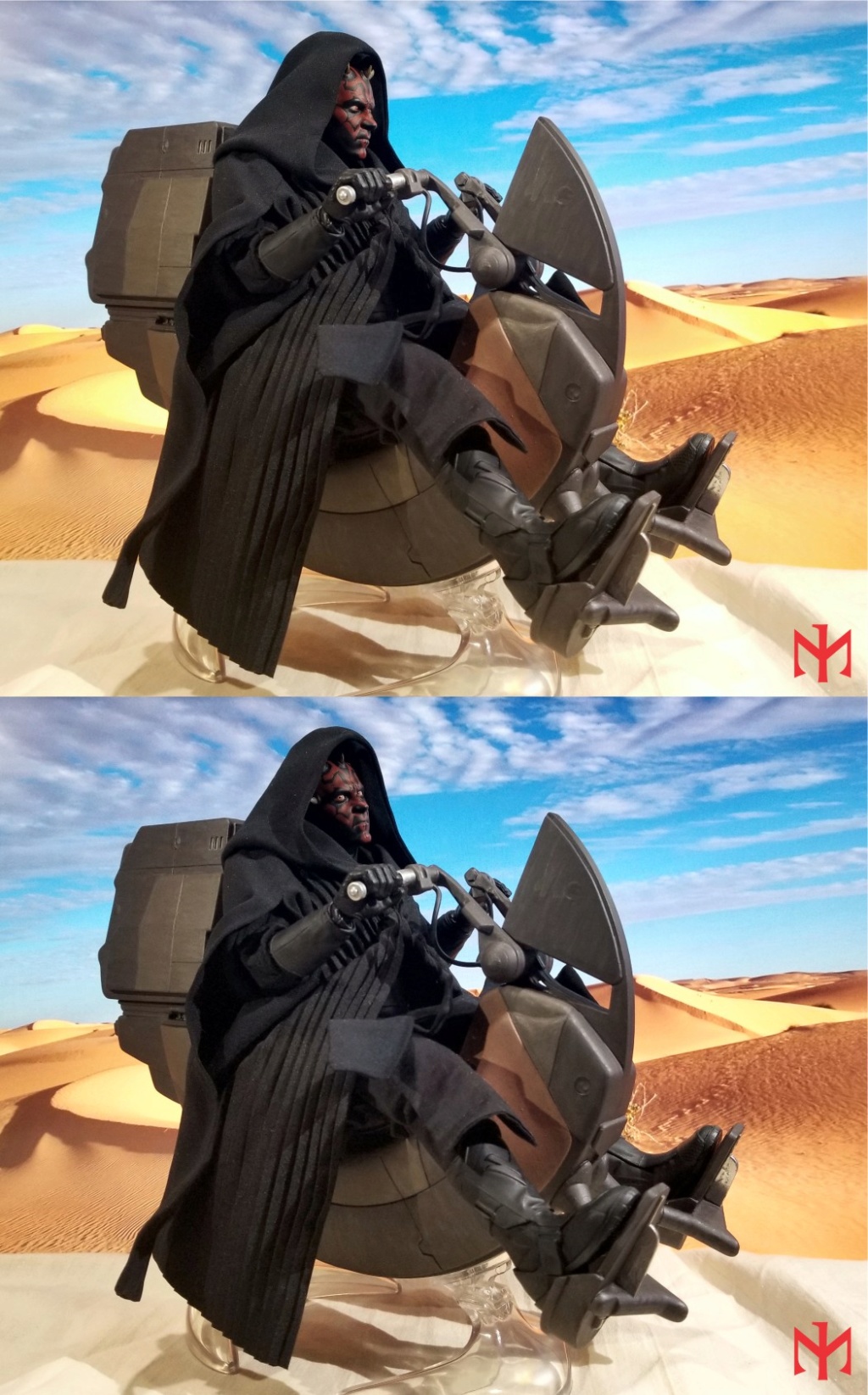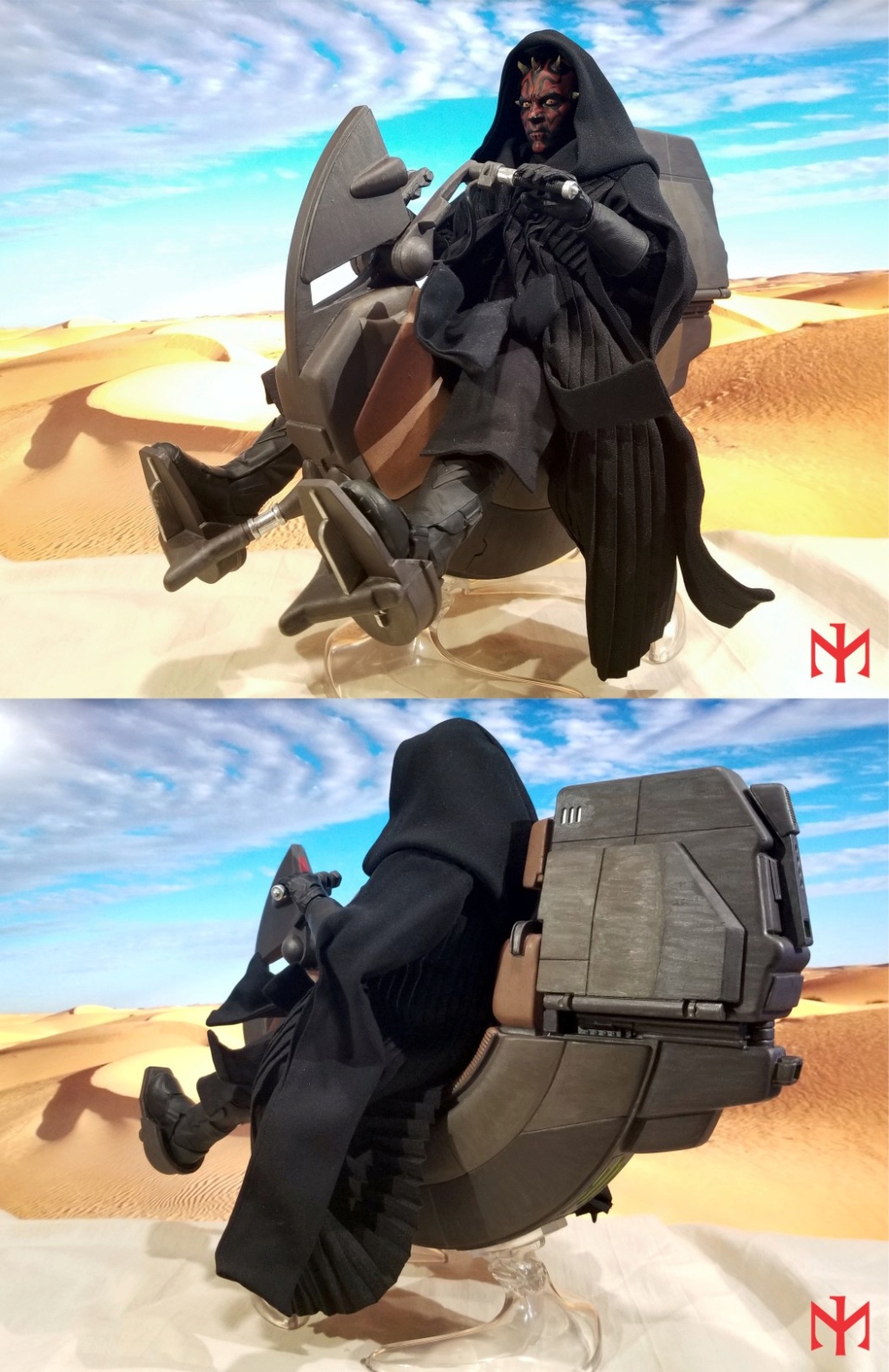 Hope you liked it.
#starwars
#darthmaul
#bloodfin
#speeder
#machine
#vehicle
#accessory
#scifi
#fantasy