https://onesixthfigures.forumotion.com/t439-warlord-xena-and-then-lady-death-s-command-center-part-1-mega-post
It's been at least two years since the last time I visited this
diorama
Ada's lair/ New York Penthouse Private Office.
Ada's office has gone though many changes in the past few years.
At the beginning of the WARLORD XENA/ XIXOX war (Blood Rose's friends) Ada's father the head of XIXOX Organization had Ada and two other
High ranking members daughters of the XIXOX were whisked off to top secret undisclosed safe house for their protection to very
powerful Crime Lord's mansion and close friend of Ada's father were he and his wife rise the three the girls as their own.
He taught Ada everything he knew about the family business where she quickly rose through the ranks of the crime syndicate to become a
very powerful businesswoman in her own right.
Most people probably think that Ada is a upstanding Multi Billionaire business woman, her business is called Camarilla International Industries
but in reality Ada AKA The 6 of spades actually the head of a very powerful Crime Syndicate called Crimson Rose
and if someone get invited to her private office it's usually not a good thing.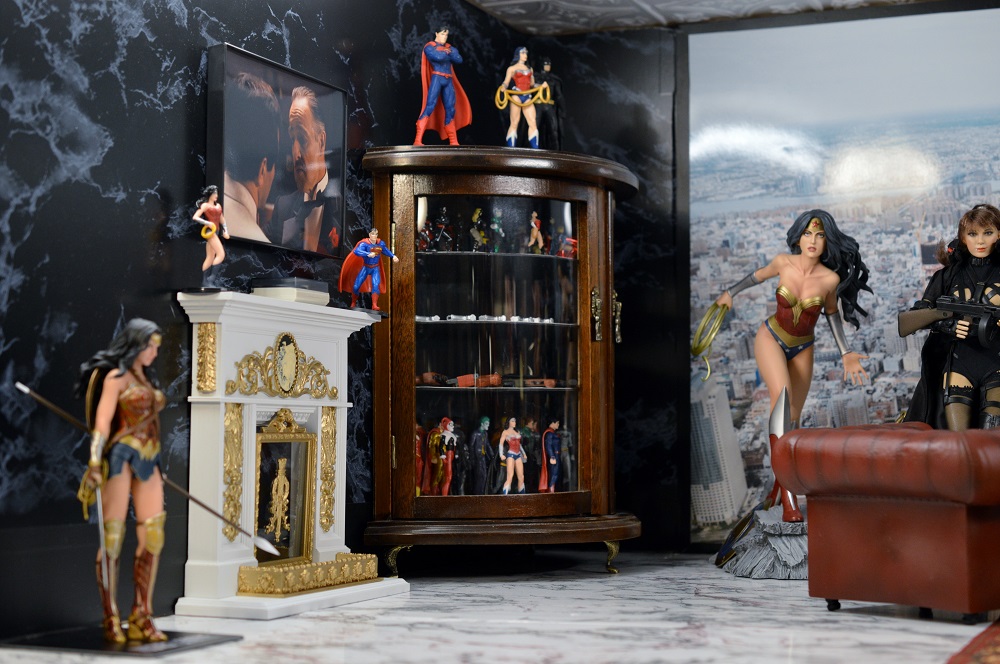 Hosted on Fotki
Ada is huge DC Comics fan & collects DC Comics memorabilia whenever she can.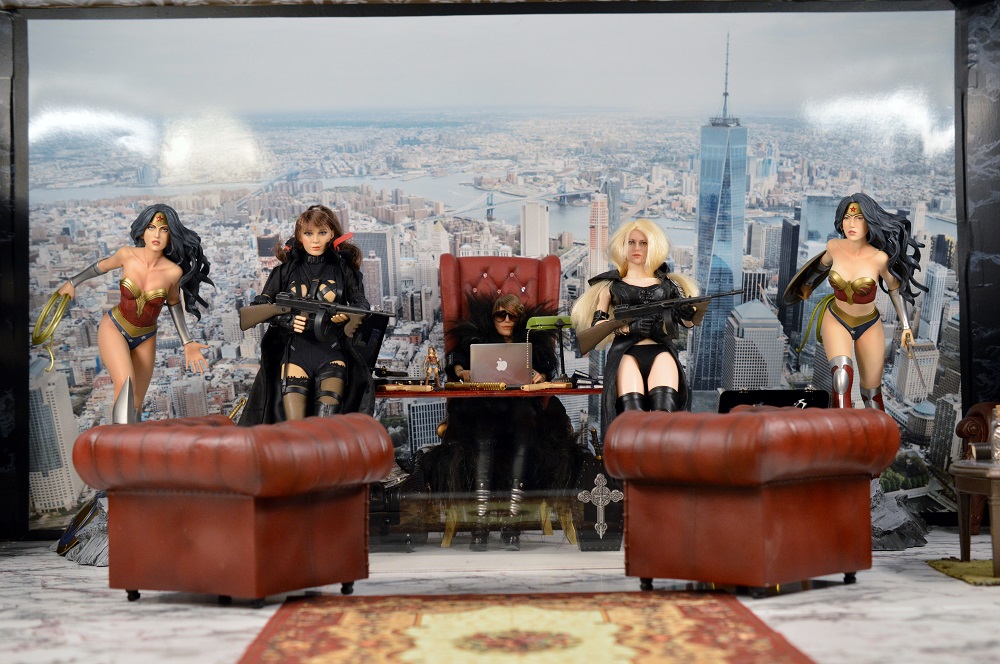 Hosted on Fotki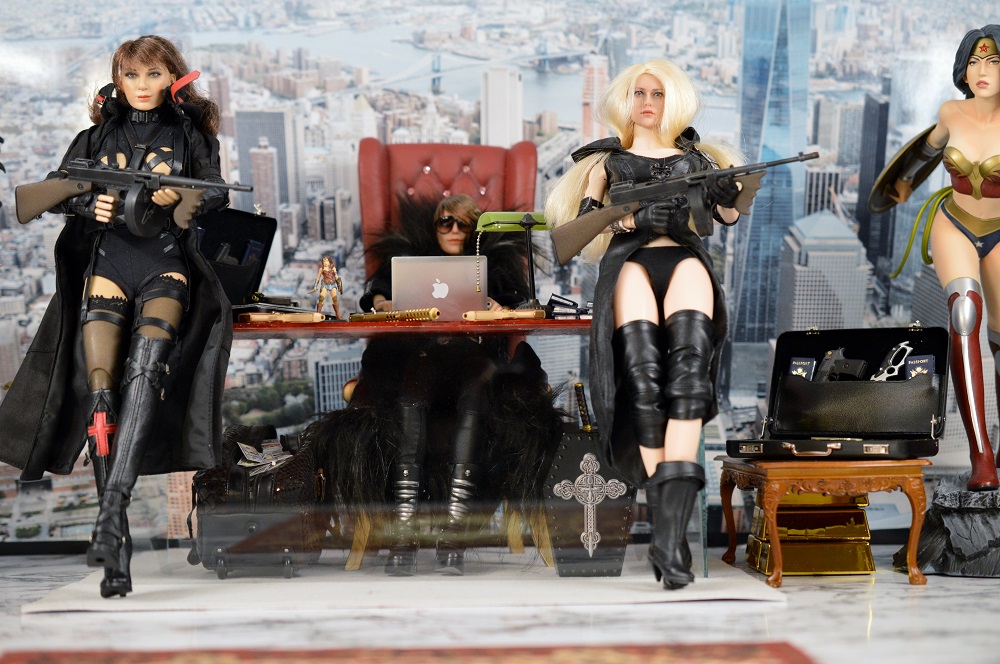 Hosted on Fotki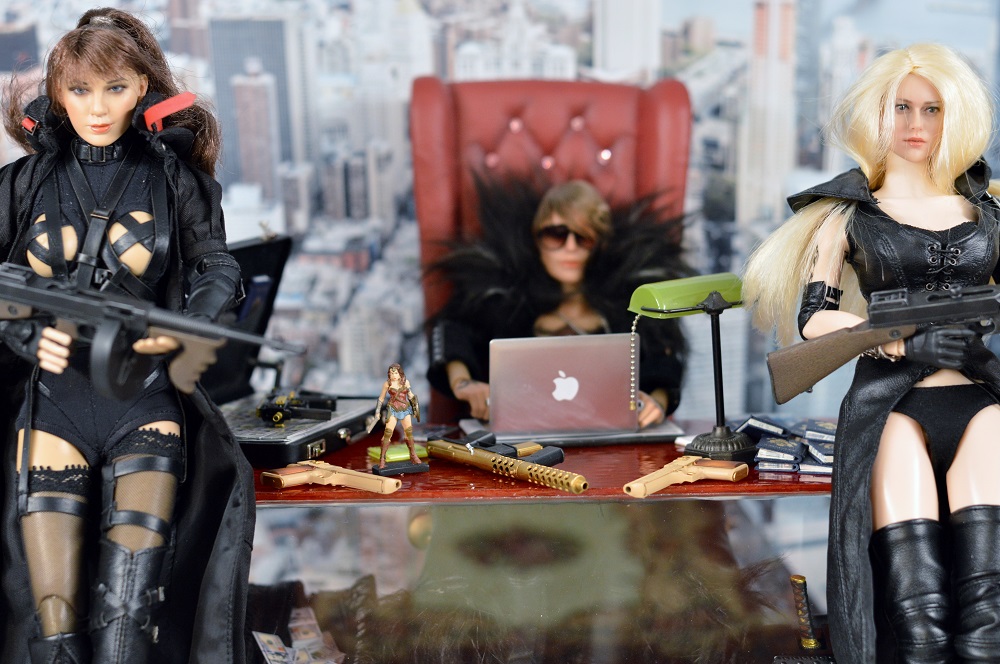 Hosted on Fotki
Ada's two best friends since childhood Angelica and Rosanna also Ada's Top Henchwomen.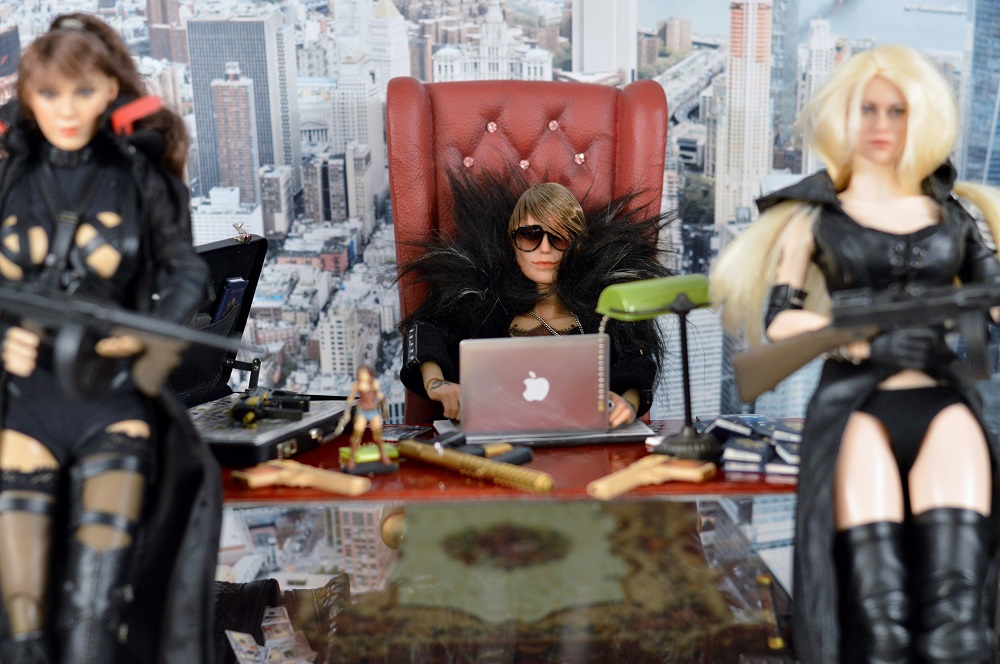 Hosted on Fotki
Ada is the heiress to her father's wealth and property which also included the building formerly known as the XIXOX HQ,
 which was heavily damaged during the XENA/ XIXOX war.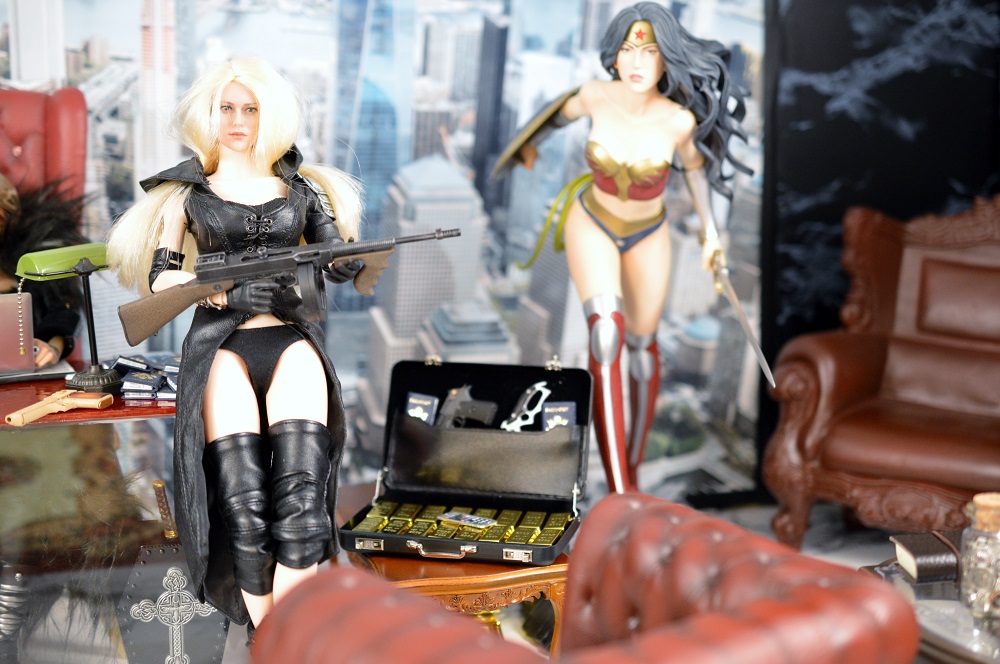 Hosted on Fotki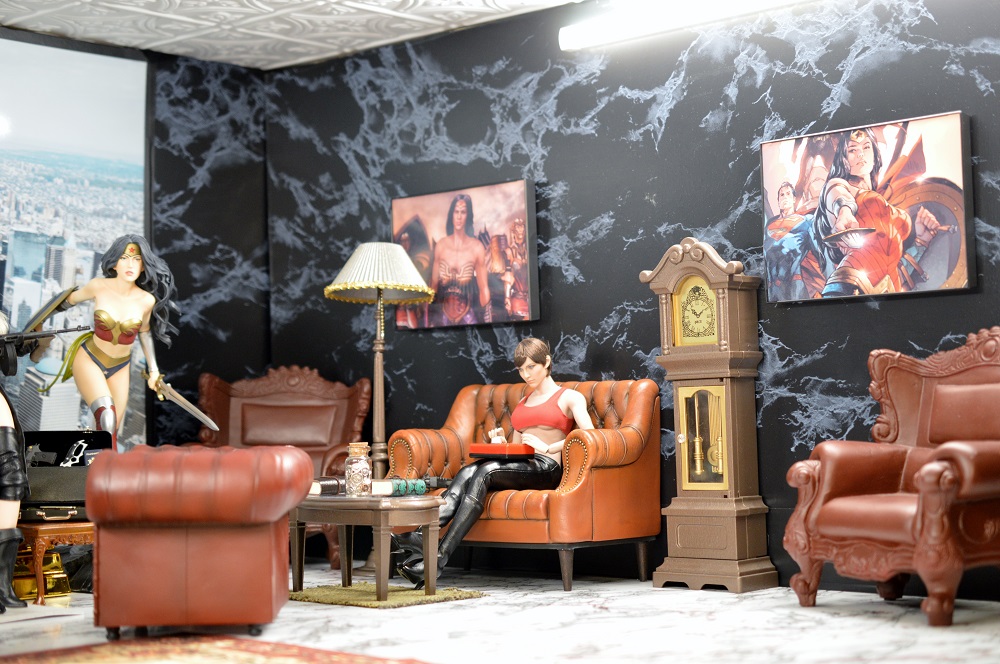 Hosted on Fotki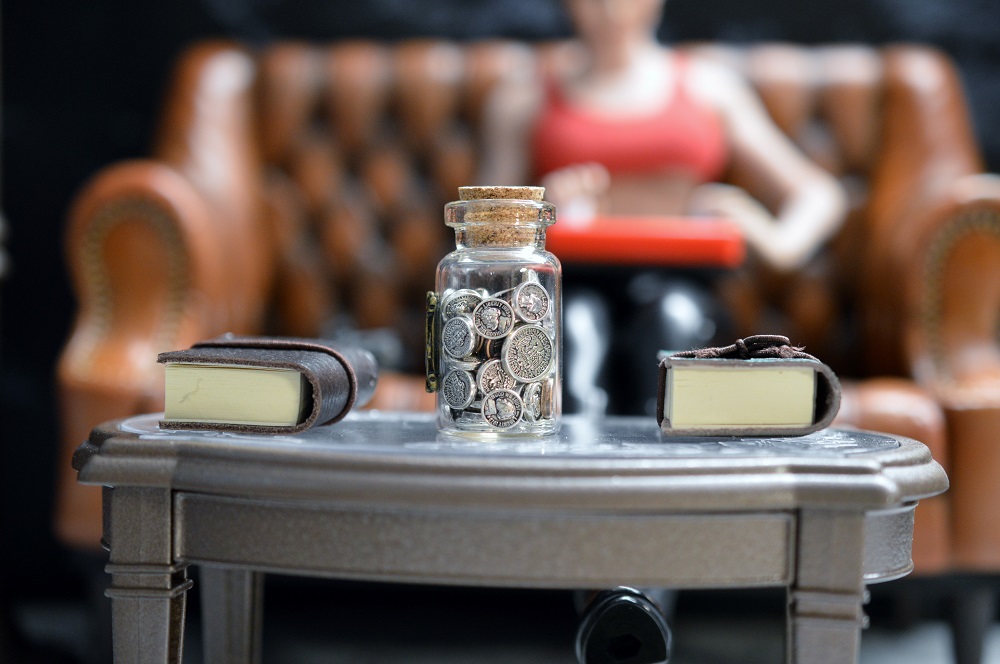 Hosted on Fotki
In an attempt to cut down the swearing in her office Ada implemented a new swear jar policy.
(although Ada has been known to contribute to it too)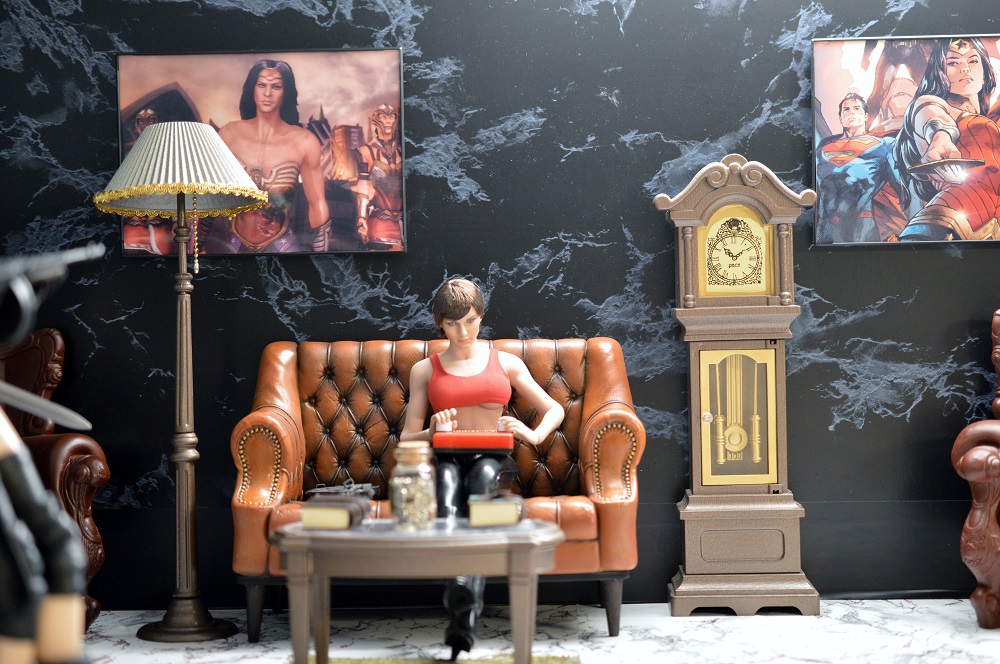 Hosted on Fotki
Mercy Dante is Ada's second in command. (Mercy is a strange name for her because she will never show any)
Thanks for looking,
 Comments are welcomed.
Bad Wolf
A related thread
https://onesixthfigures.forumotion.com/t161-custom-furniture-from-11-item
#diorama
,
#fantasy
,
#female
,
#photostory