The highly-detailed 1/6 scale Arya Stark collectible figure features an authentic likeness to the character's appearance in the Final Season of the hit HBO television series Game of Thrones.
1/6th scale Game of Thrones Arya Stark collectible details:
Highly-accurate likeness to the character as portrayed in the television series.
TM &
2020 Home Box Office, Inc.
* The estimated shipping date: 2nd Quarter 2021.
* Shipping rates depend on the product weight/size and shipping locations.
* All unpaid orders would be cancelled after the sale.
* Orders are not transferable to third parties.
* Final product may vary from prototype images
DESCRIPTION
10" (~25.5cm) tall
Fully-articulated figure
Realistic head sculpt with rooted synthetic hair
Tailored clothing with finely detailed textures and weathering
Faux-fur asymmetrical cloak
Faux-leather gambeson
Belt
Trousers
One pair of boots
Exchangeable hands:
One pair of relaxed hands
One pair of fists
One pair for holding weapons
Accessories:
"Needle" sword with scabbard
Catspaw dagger with scabbard
Dragonglass spear (complete)
Dragonglass spear (separated in two pieces)
Materials used: ABS, PVC, POM (costume uses fabric)
Packaging size: ~(W160 x H360 x D110)mm (1.1kg)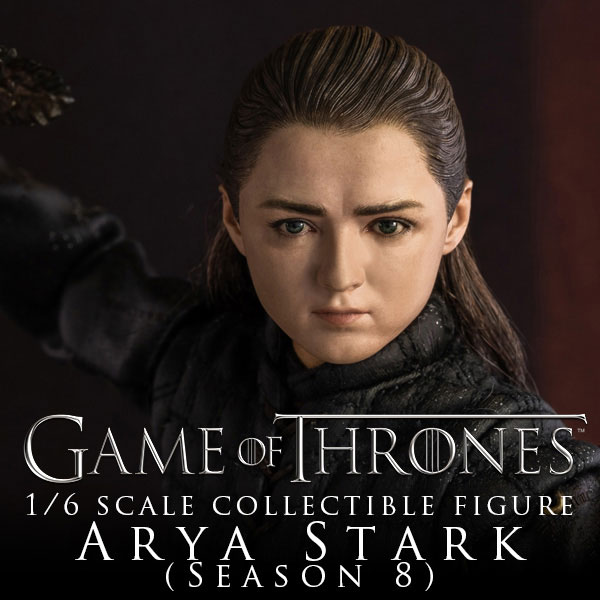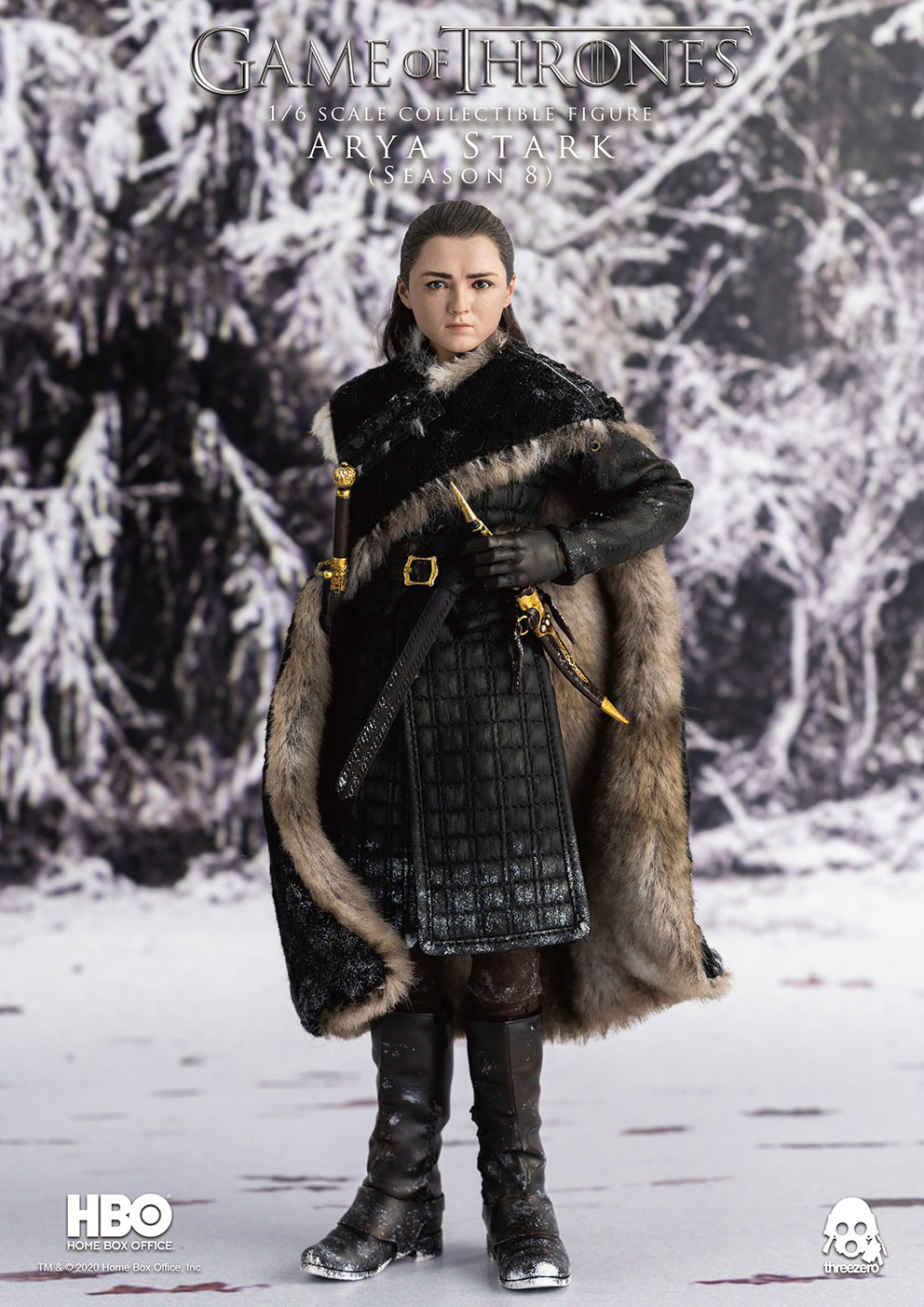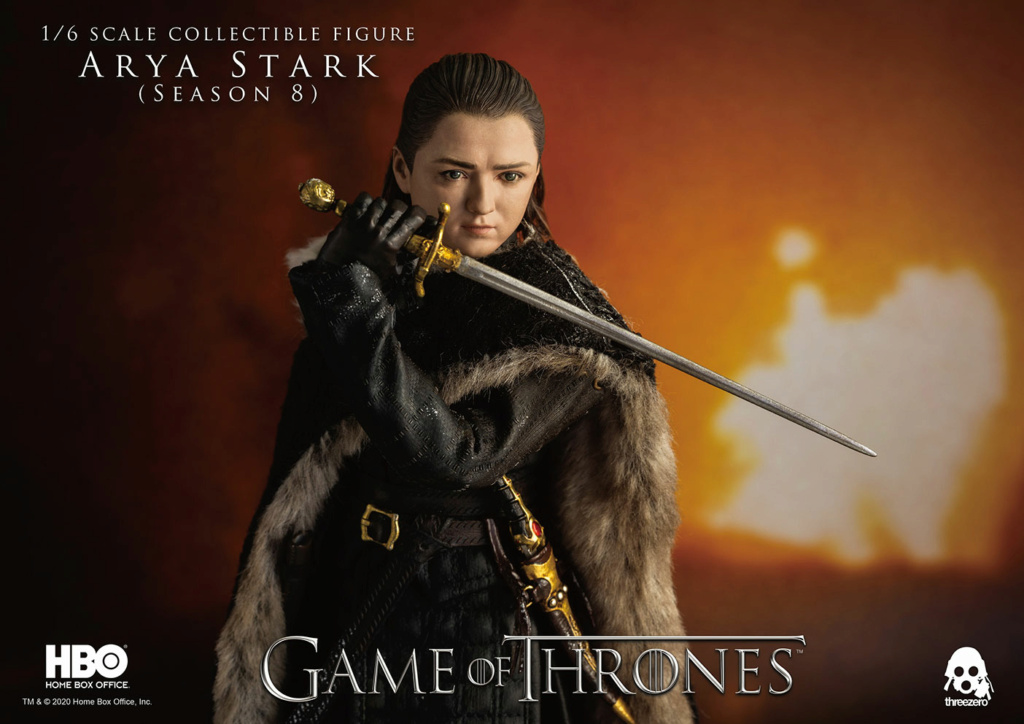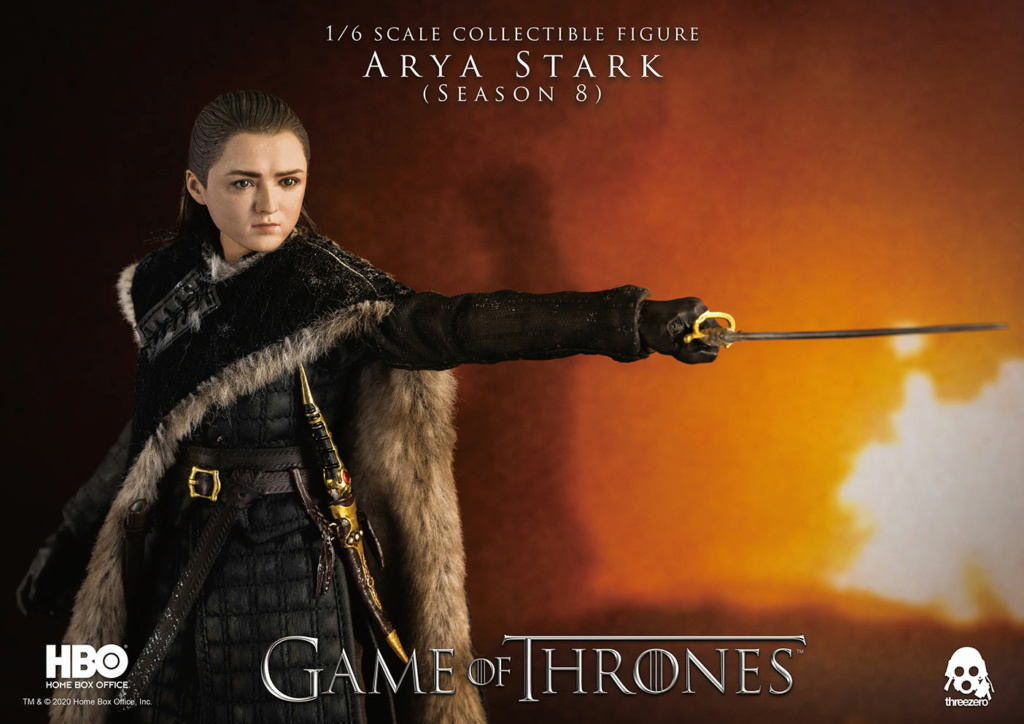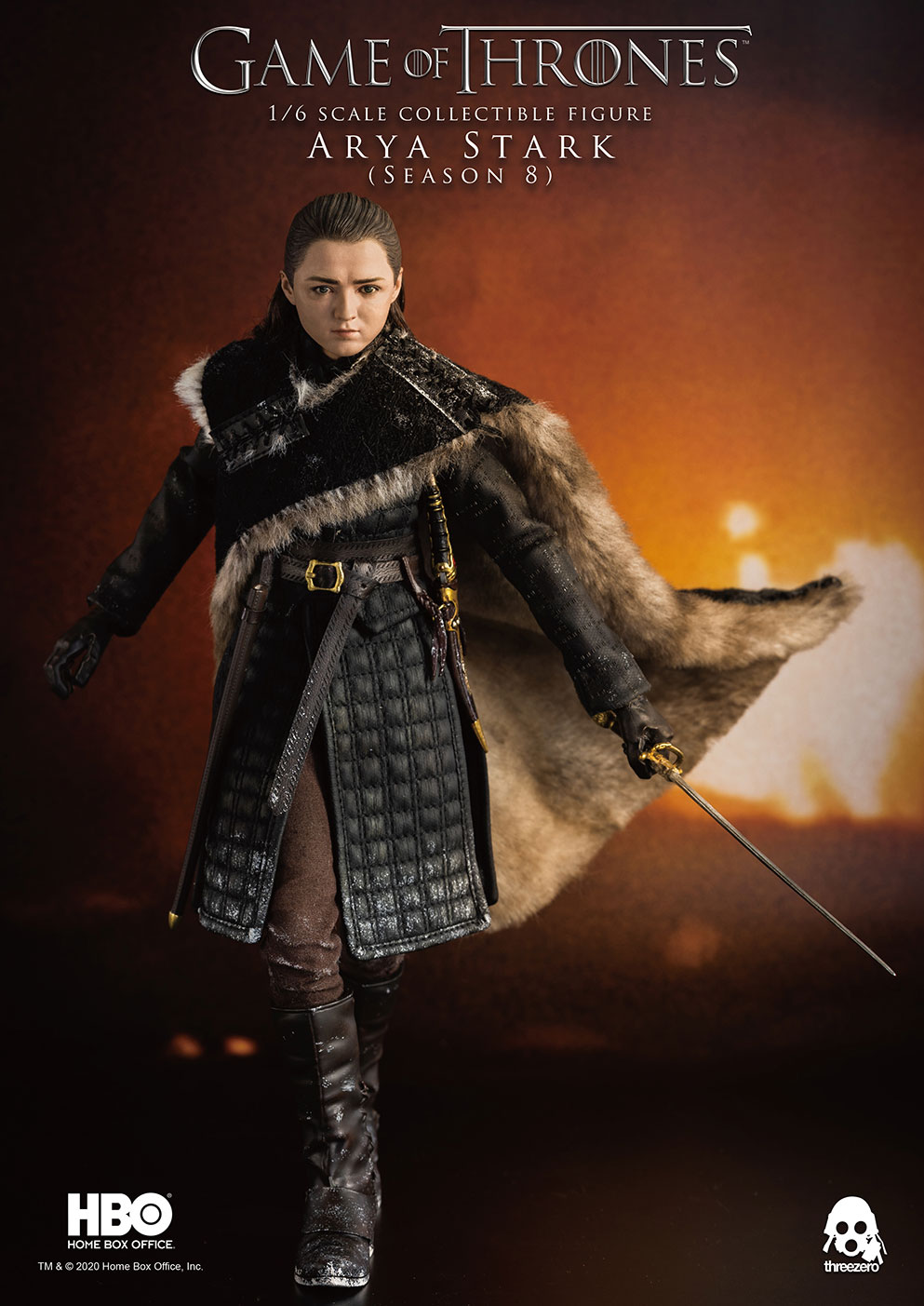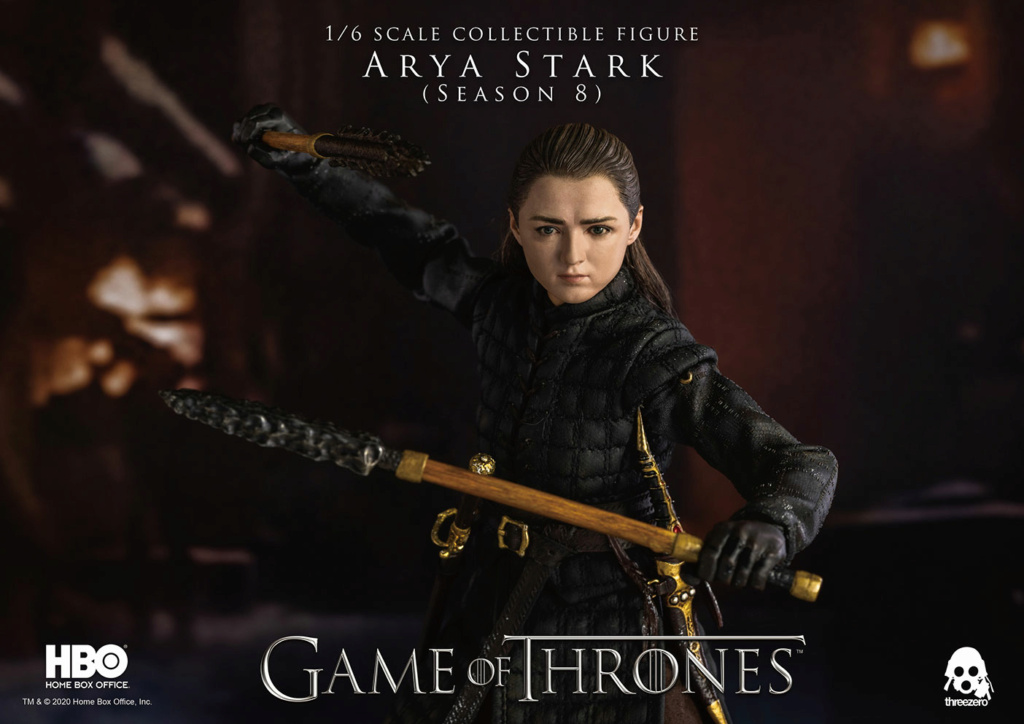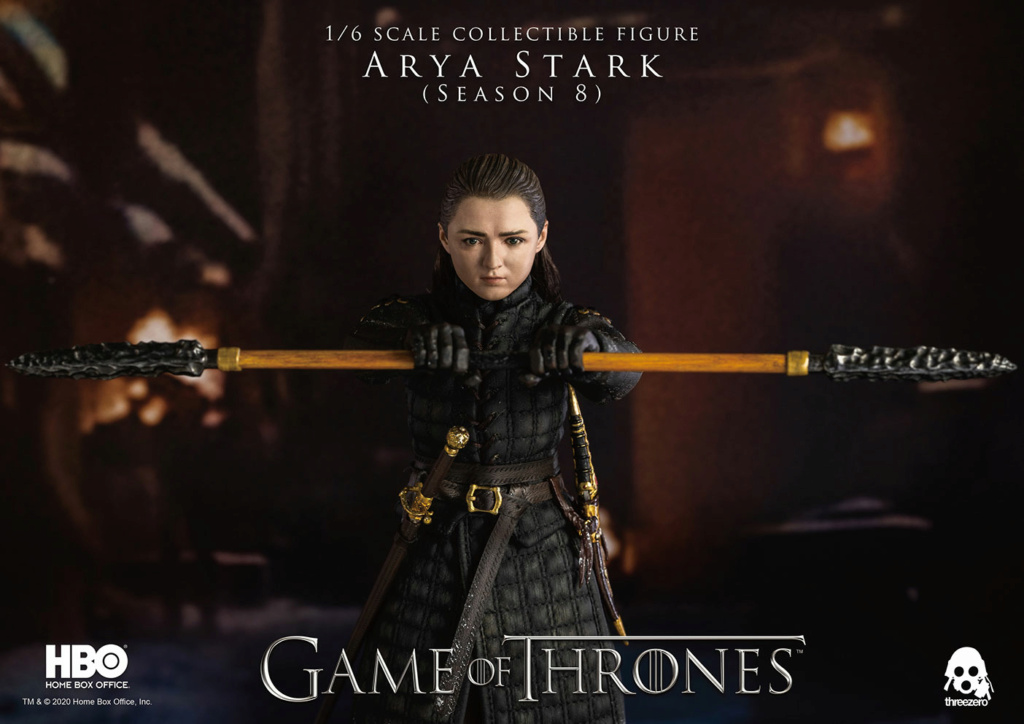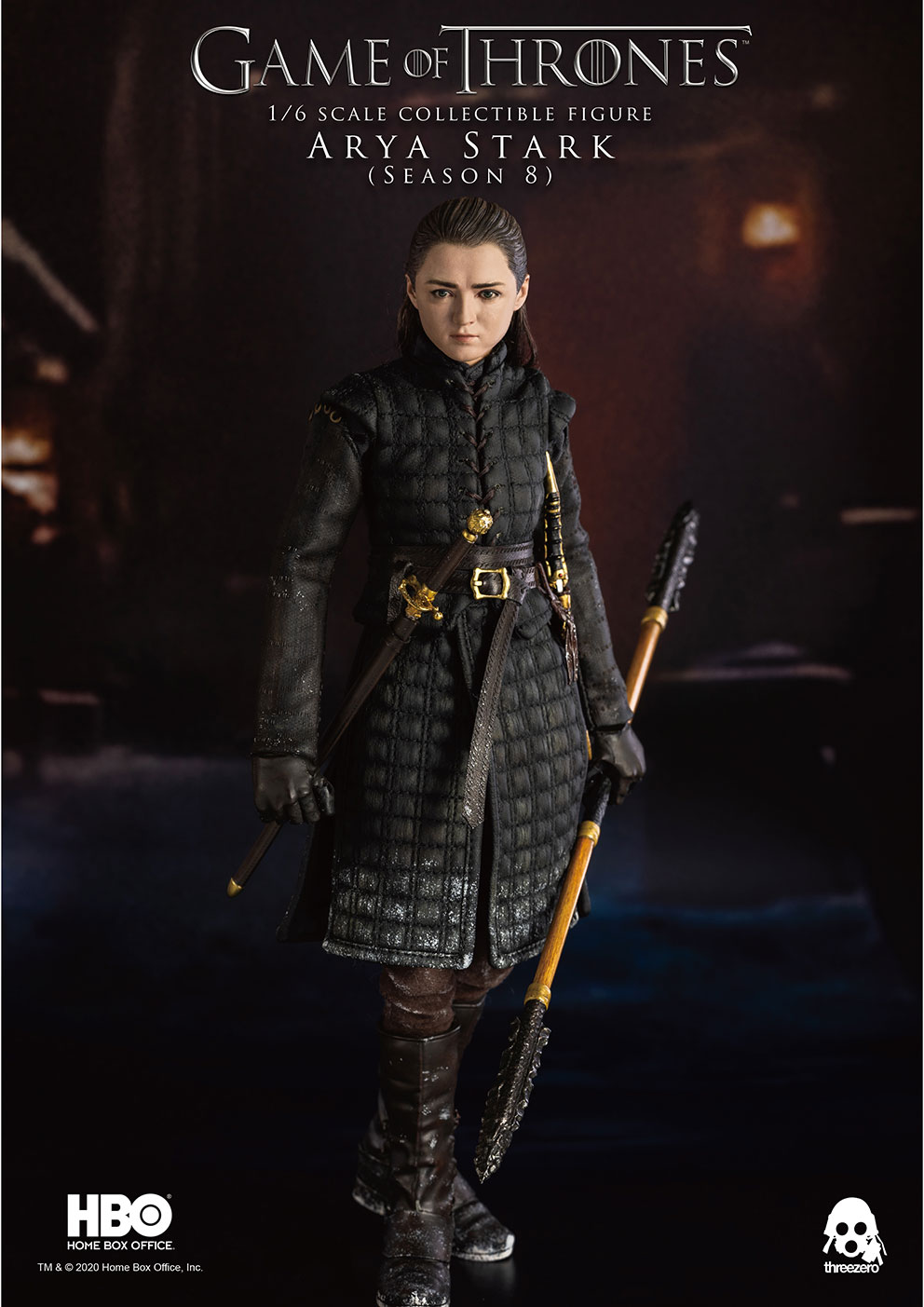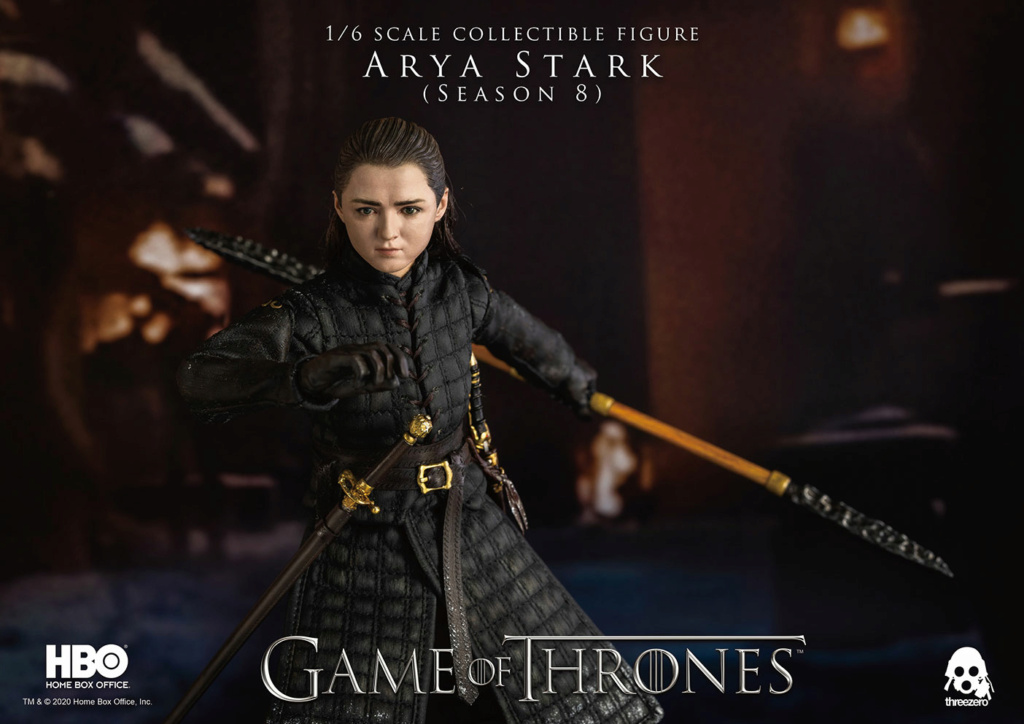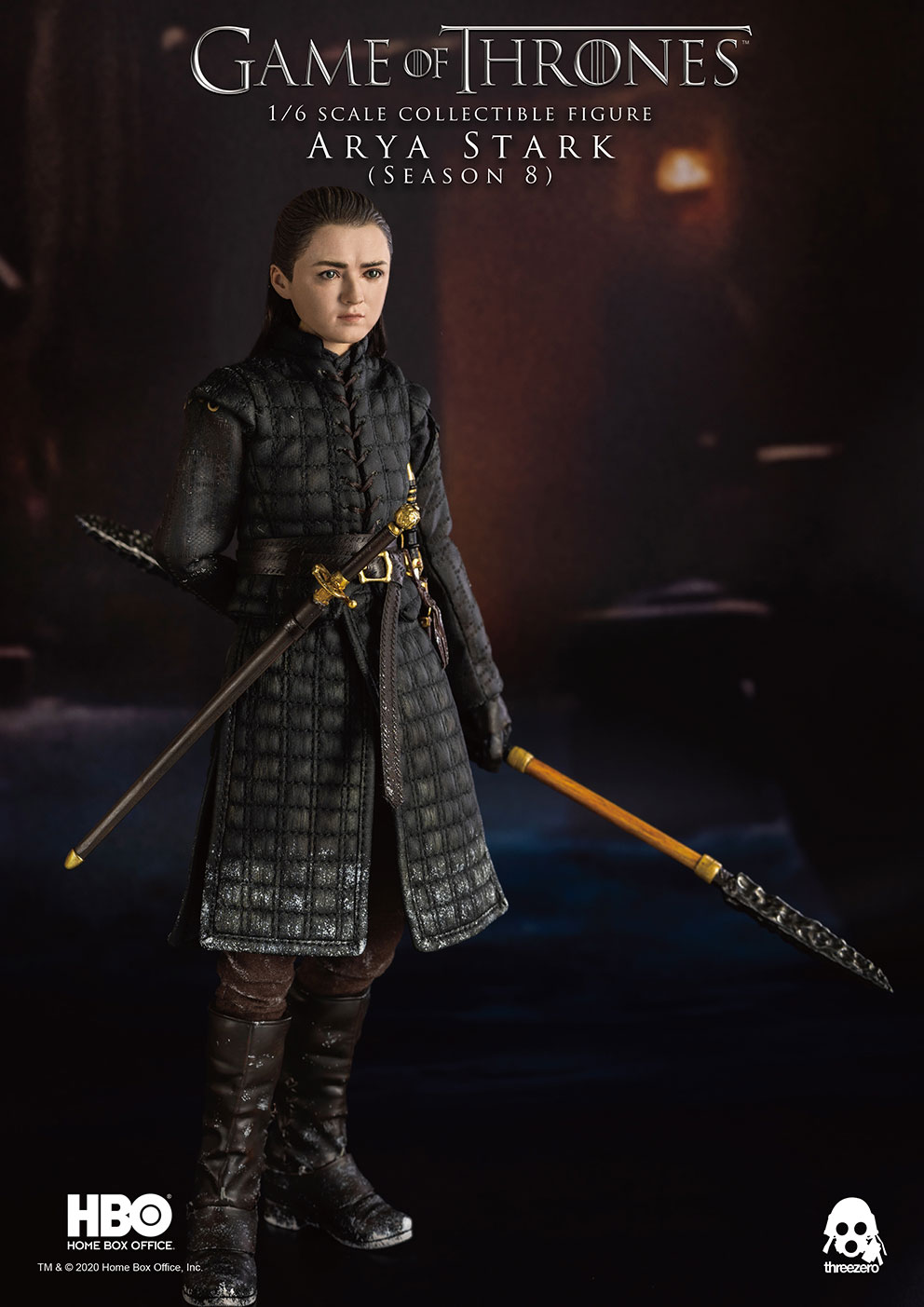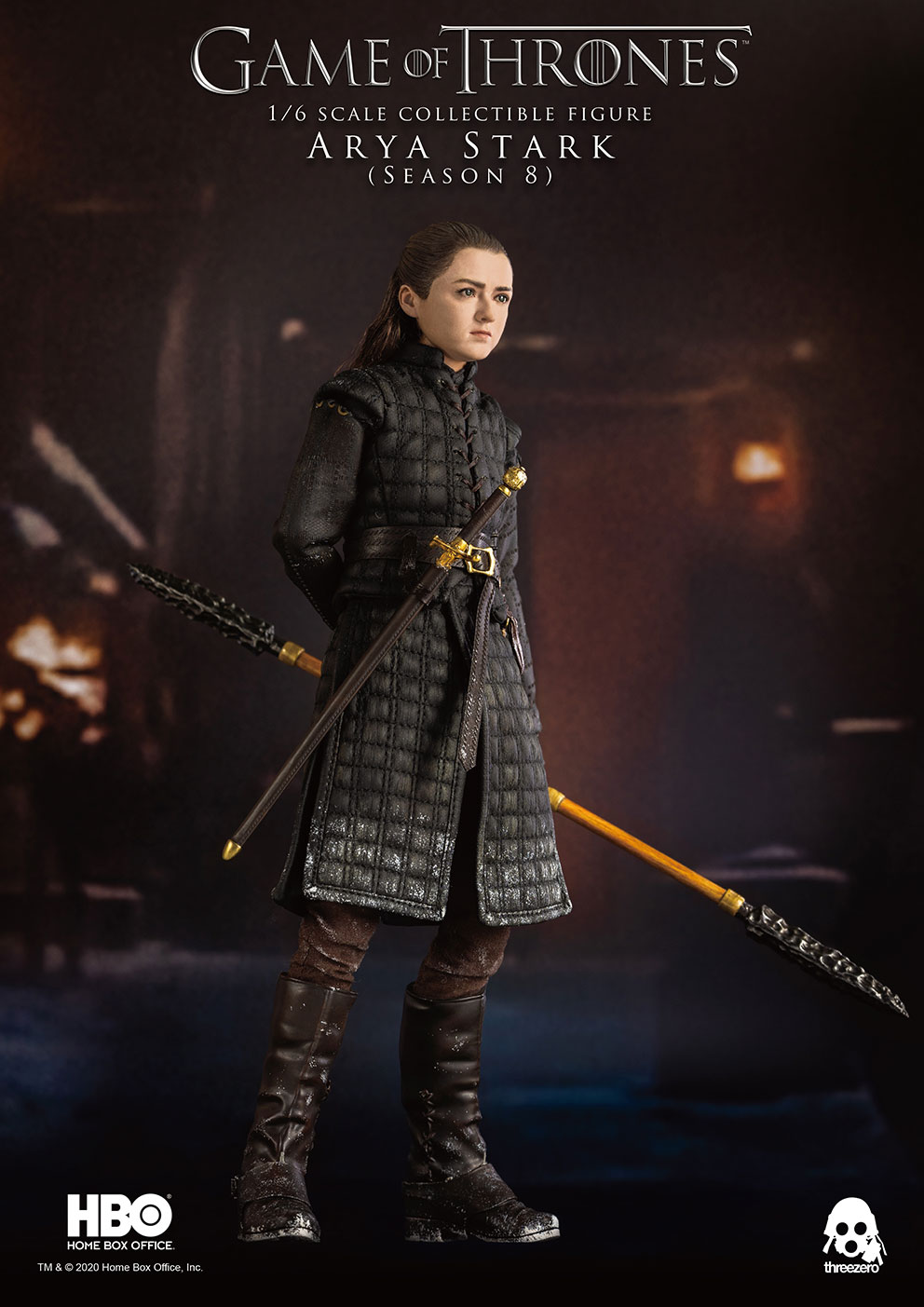 #newproduct
#ThreeZero
#AryaStark
#GameofThrones
#Season8
#female
#Fantasy
#CableTV