ETA: Q3 2024
Price: $90 USD
Size: 160mm / 6.3 inch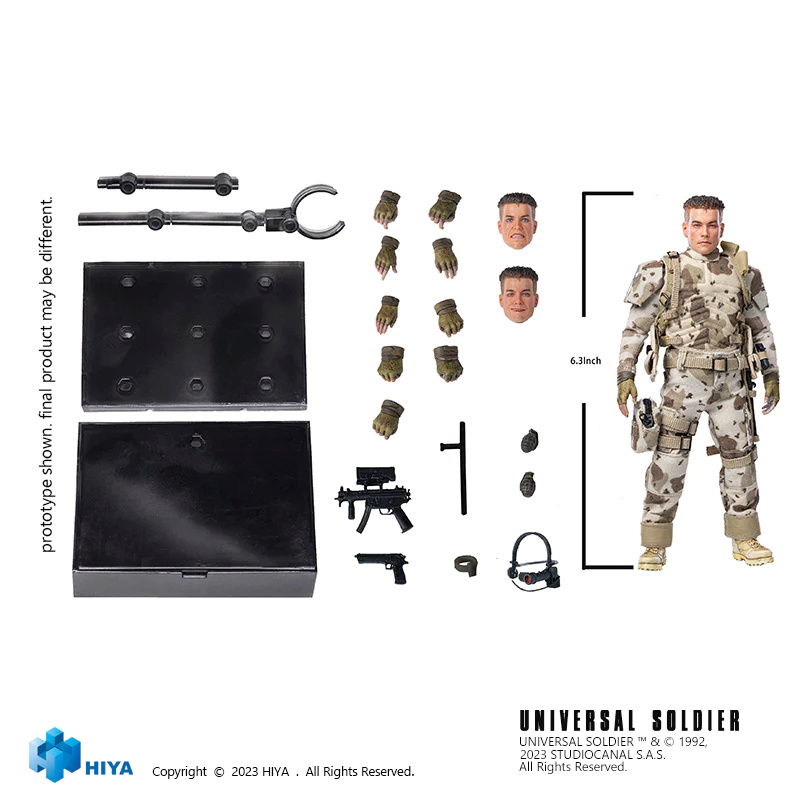 Box contents
:
Luc Devereux figure

7 Interchangeable hands

2 Alternate head sculpts

MP5K SMG with detachable magazine

Desert Eagle pistol with detachable magazine

2 Grenades

Communication headset

Police baton

Life meter

Stand

Description (from hiyatoys.com):
This brand-new Luc Devereux action figure stands at 160mm tall and faithfully reproduces his appearance from 'Universal Soldier' (1992). Luc is dressed in a camouflage combat suit with straps for gun holsters and grenade pouches. The combat suit and straps are made from real fabric, ensuring both articulation and aesthetic appeal.Accessories include MP5K SMG (detachable magazine), desert eagle pistol (detachable magazine), 2X grenades, communication headset, police baton, life meter. Additional 7x interchangeable hands and 2x interchangeable head sculpt ensure dynamic combat poses, echoing the film's intense scenes.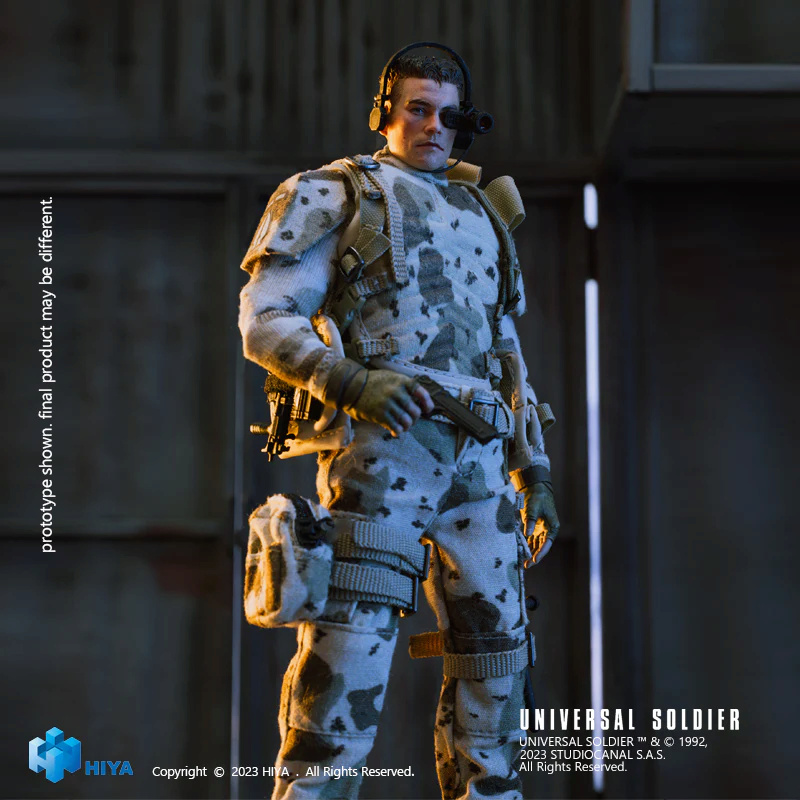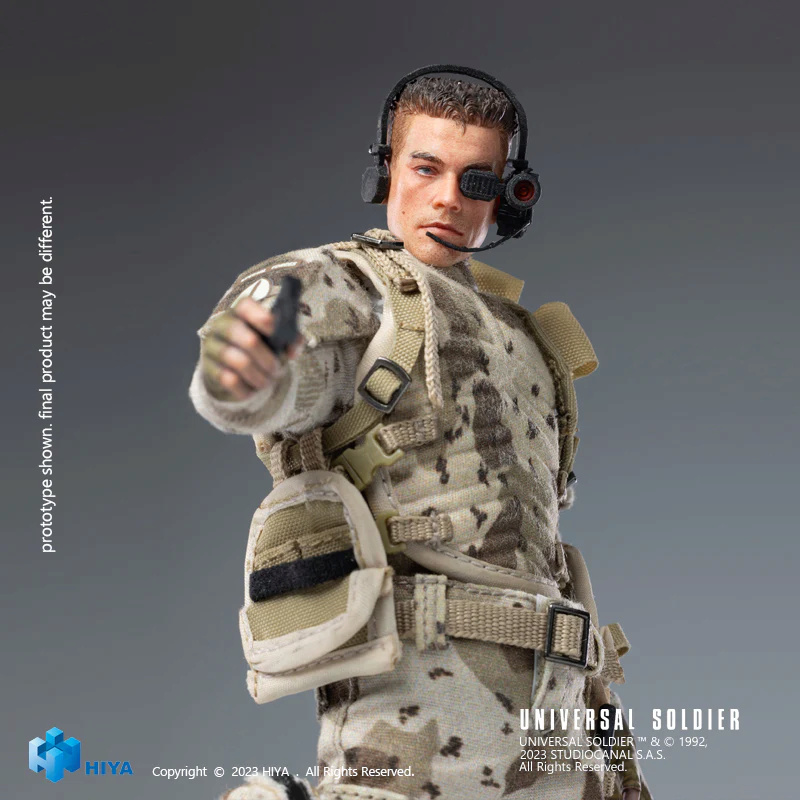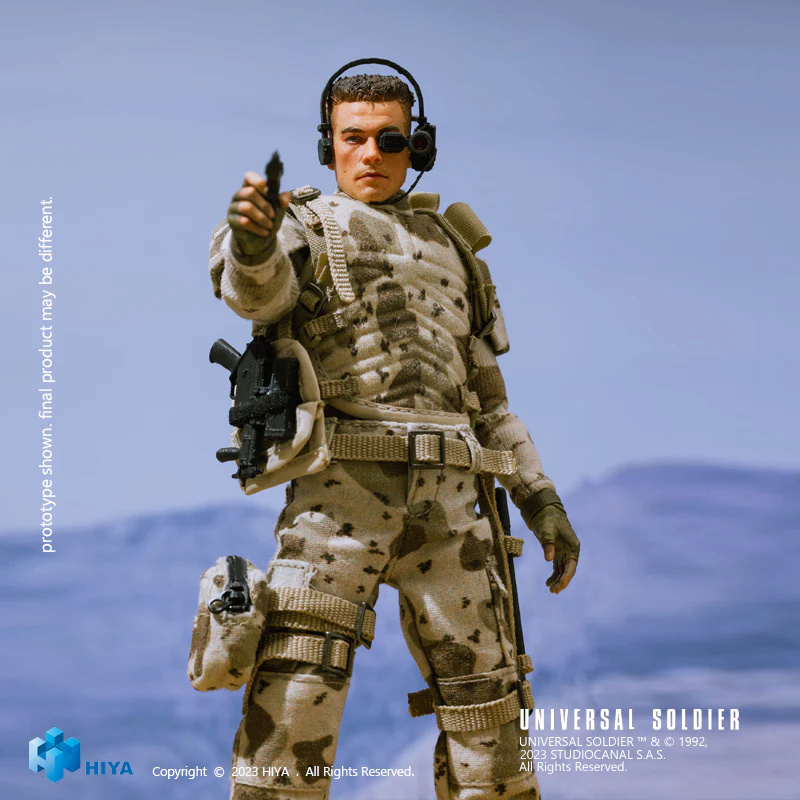 Sarge, the war is over.