The newly released Roman military figures from Kaustic Plastik and Haoyu Toys (all of which I intend to review) inspired and made possible a little kitbash attempting to recreate some of the most typical appearance of the early imperial
legionary
and auxiliary infantry -- about the time of Claudius I (41-54).
The most obvious differences in the look of these early imperial forces from the "classic" look of late-1st-/early 2nd-century Roman troops are: the use of simpler bronze or bronze-colored helmets; the use of chain mail for both legionaries and auxiliaries; the absence of long (
braccae
) or knee-length (
feminalia
) pants; rectangular shield (
scutum
) with curved side edges for legionaries and oval shield for auxiliaries. Obviously, there was plenty of variation (for example, as to which side to place the sword and the dagger, tunic color and shield devices); moreover, this is still a work in progress, and I am planning some upgrades and changes (e.g., repainting the auxiliary shield with a different decoration).
Most of the pieces were from the new KP sets, with some others from Ignite and other sources. I used KP bodies because you could easily remove and replace the upper arms, something very useful when dealing with these tight rubber chain mail tunics, but these KP bodies have some weak joints and stiff hands, and this was a pain to pose and photograph. I hope it is still presentable.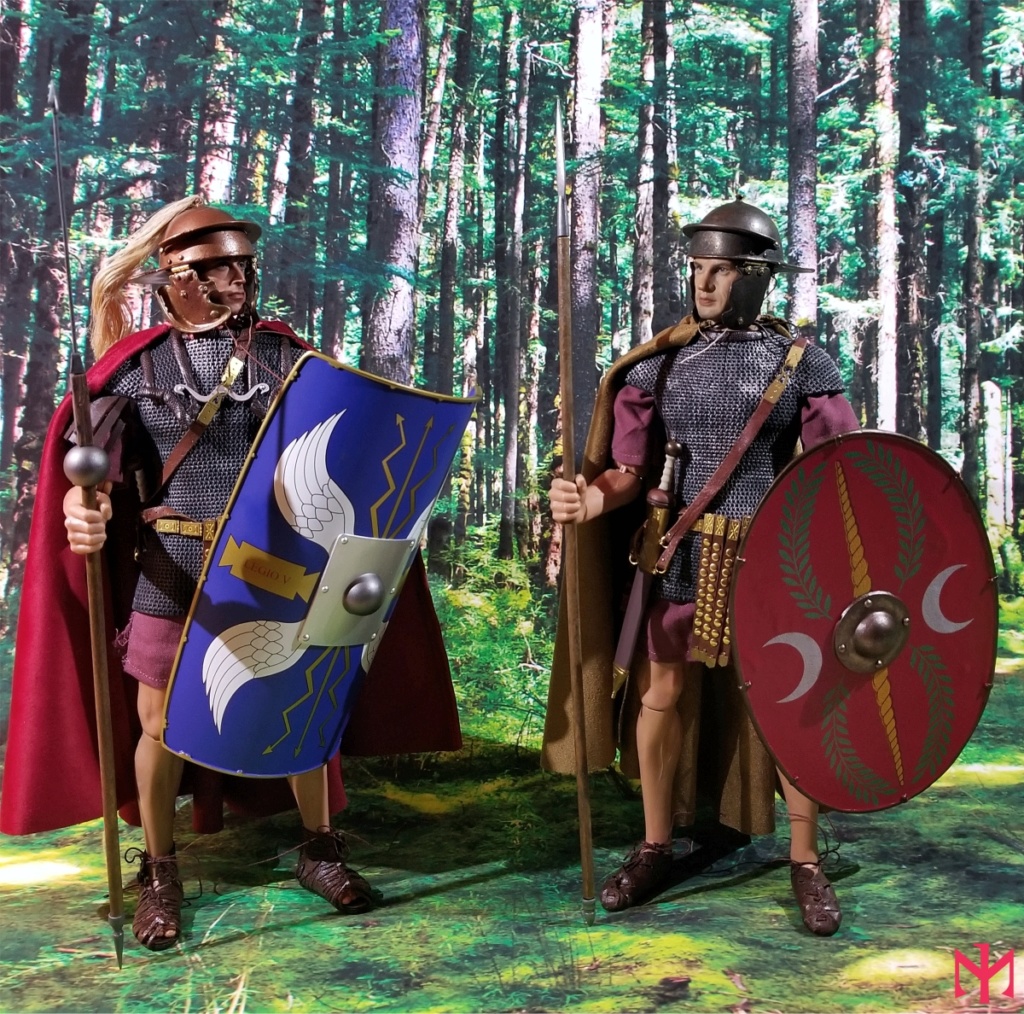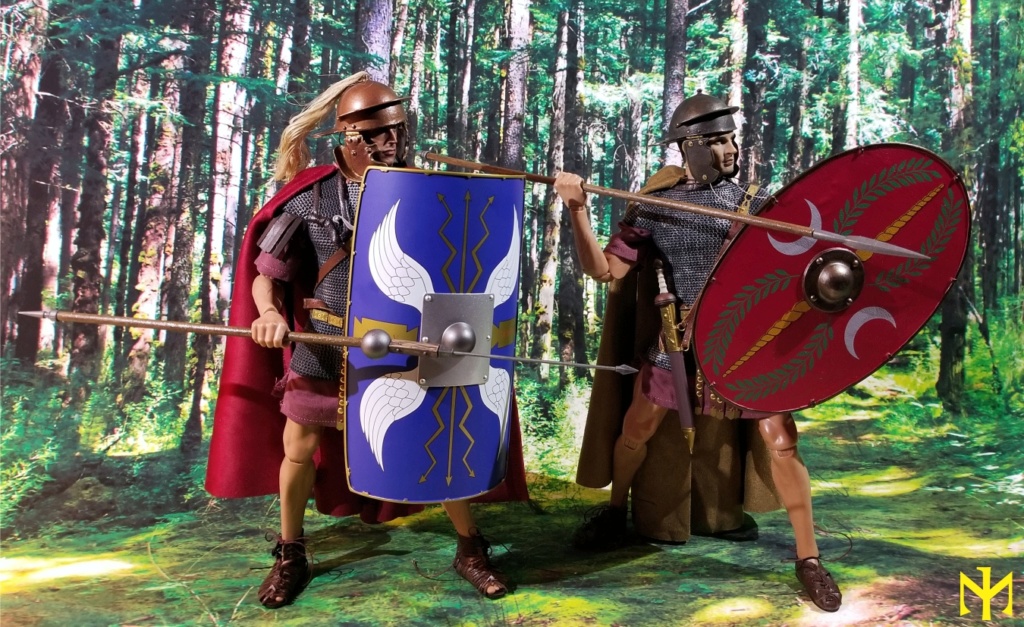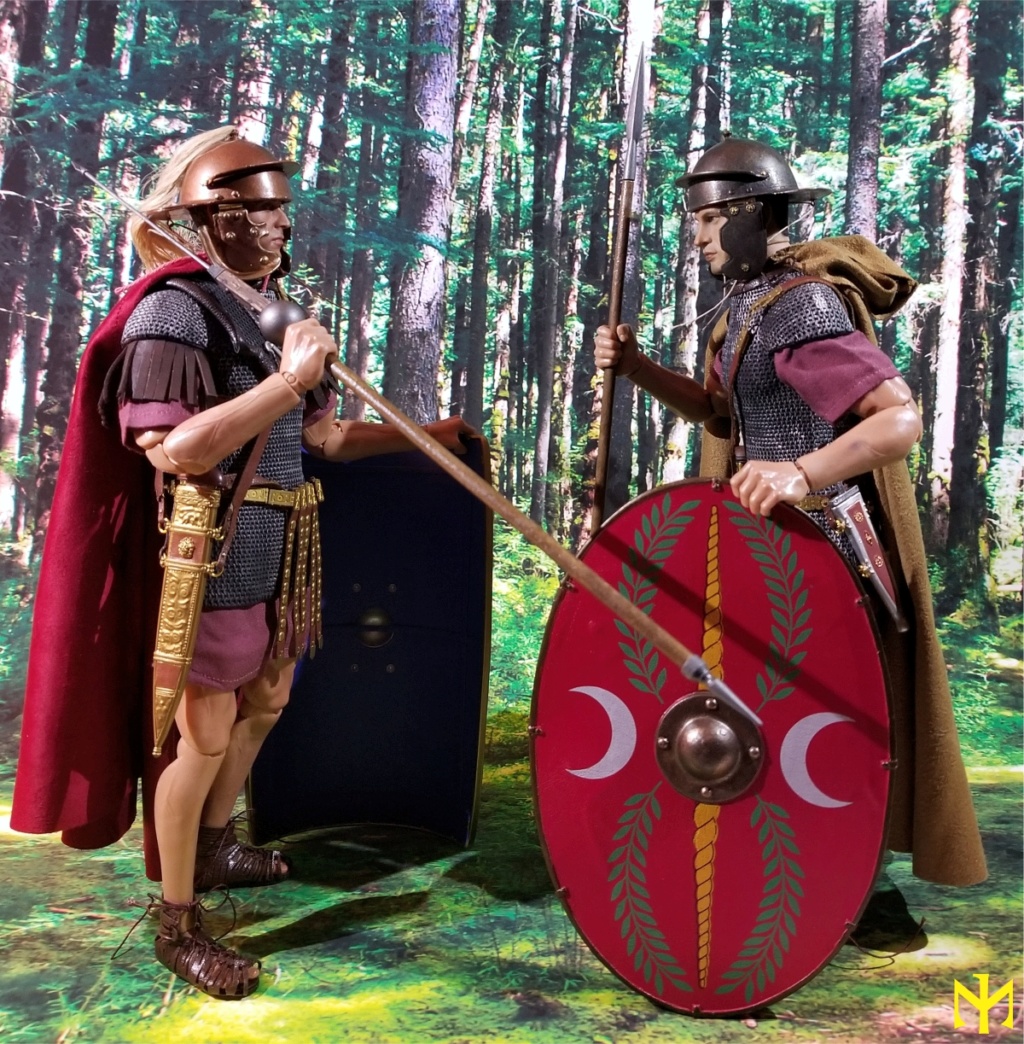 This last photo (below) shows a couple of Roman infantrymen about to attend to camp tasks, having taken off their armor. The pants indicate they belong in a slightly later period.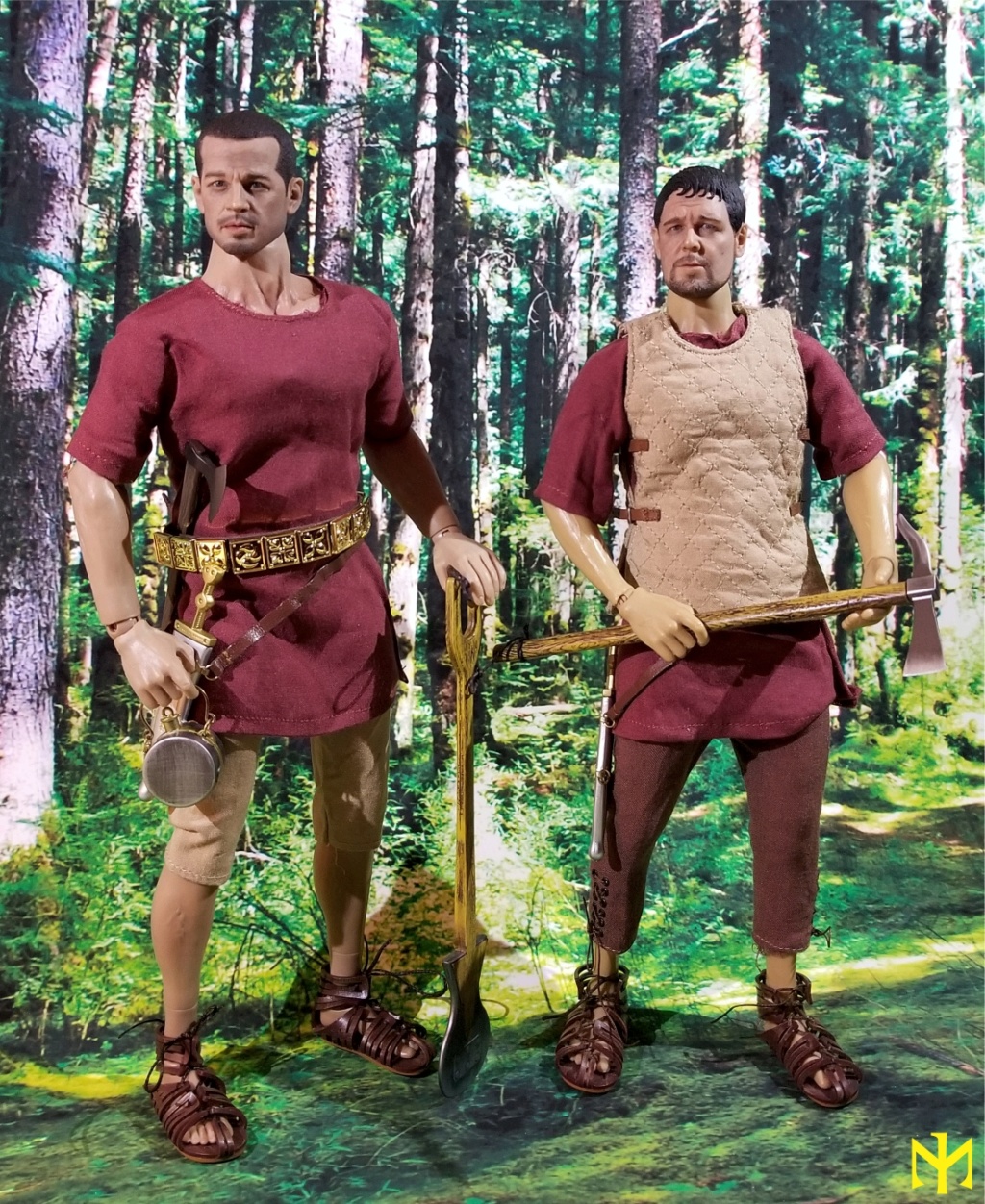 Hope you liked them.
#roman
#kitbash
#custom
#kp
#kausticplasik
#ignite
#romanempire
#legionary
#auxilia
#ancient
#historical
#military
#infantry