Warhorse: 1/6 Cyberpunk Techgear - Falcon (Regular Version):
"
Falcon
" 1:6 Cyberpunk Techgear action figure by Warhorse
Name:
Falcon
(Cyborg)
Position: Team Leader
Character: Cool headed
Specialties: Observant, clear minded, logical, strategic, mechanical and weapon expert
"Son of Heaven" harbor, neon lights on skyscraper lit up half the sky, with its tip submerged into the mist; the city is shrouded in run down, dark grey buildings, like satellite cities of this gigantic city.
Dwellers of this city are into junk disposal, crime, drugs, underground transactions... chaos, poverty, u named it... and here is where
Falcon
lives.
No one knows where
Falcon
came from, he only has bits and pieces of memories of parents he never met; brought up by an mechanical repair shop owner, who used him like a slave, live is filled with loneliness ...
Falcon
hangs out on the roof top of the repair shop often, looking at the birds flying freely up in the sky, where he wishes to be. Apart from this, all he had was intensive and long hours of working with metal and electronic parts, which made him an expert in cybertronics.
In AR2085, conflicts among cyborgs escalated, violence is everywhere in the city. One day, while
Falcon
was working in the repair shop, he was caught between a battle between an armed cyborg and the city's armored defense force and was severed injured and lost one of his arms, he managed to replace it with a cybernetic arm he was working on befored he passed out, and saved by a shadowy figure, who later became his mentor.
Falcon
later joined the city's secret task force - "TechGear", specialized in "complicated" and "dirty" jobs not executable by conventional forces. To stay stealthy, they wear no armor but a helmet to conceal their identities.
One day, after being missing for 3 months,
Falcon
's mentor was found by Faclon's team on a mission, for unknown reasons, his mentor attacked the team and was eventually killed by
Falcon
, before he felt, he said to
Falcon
, "My time is up... you are different, your memories are forged, go found out who you really are..."
Despite the mysterious betrayal of his mentor and what he told him,
Falcon
decided to stay on the team to discover the truth behind what really is going on...
Product List:
- Light-up Cyborg Headsculpt x 1
- Fully posable figure body x 1
- Relax hands x 1 pair
- Fist hands x 1 pair
- Gun holding hands x 1 pair
- Swording holding hands
- TechGear over coat x 1
- "
Falcon
" printed T-shirt x 1
- TechGear pants x 1
- Over the shoulder bag x 1
- Waist belt x 1
- Shoes x 1 pair
- Right arm connector x 1
- Left arm connector x 1
- Left thigh holster x 1
- Futuristic Pistol x 1
- Plasma Blade with Sheath x 2
- Stand x 1
Limited to 300 Sets ONLY worldwide!
Prototype shown in photos, details in final products might varies slightly.
Warhorse: 1/6 Cyberpunk Techgear - Falcon (Deluxe Version):
Contents same as Regular +
Deluxe items:
- Movable drone x 1
- Right thigh holster x 1
- Mini Machine Gun x 2
- Signed hand drawn illustration x 1
Limited to 200 Sets ONLY worldwide!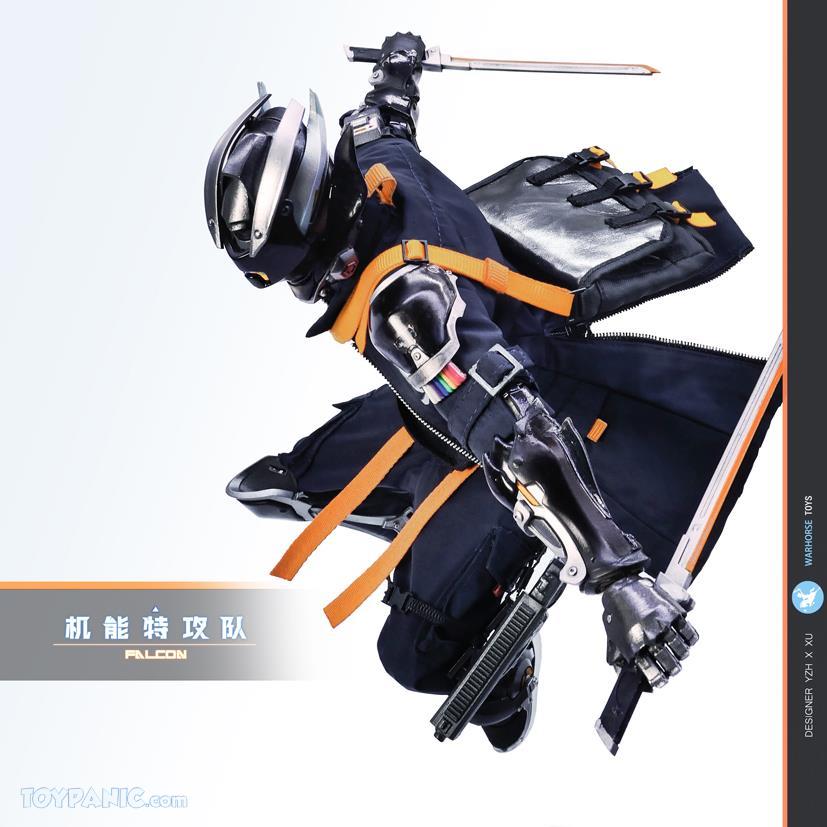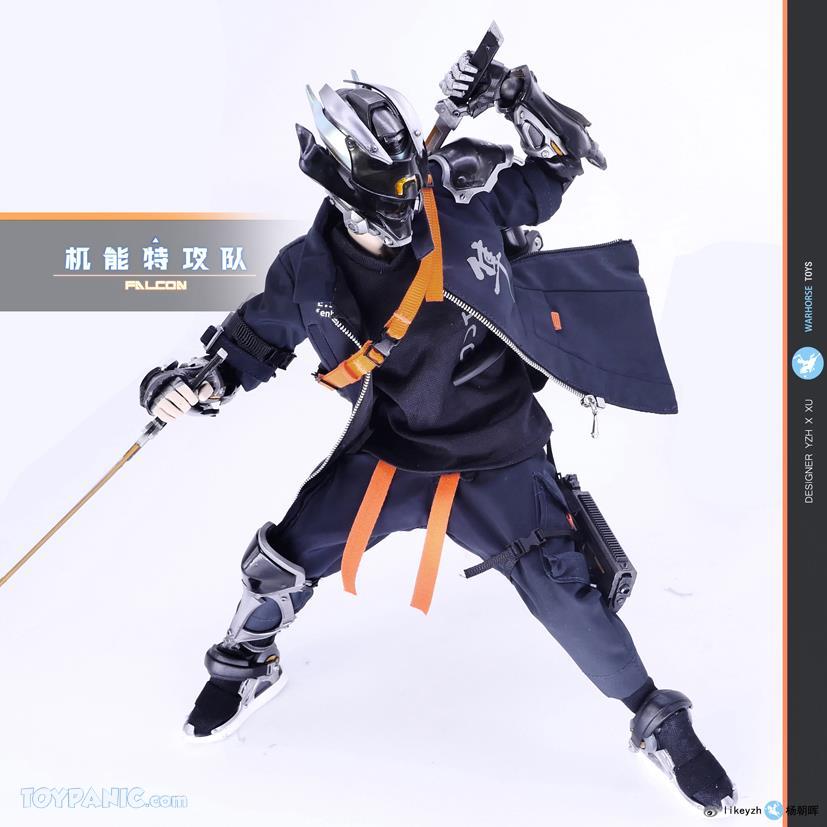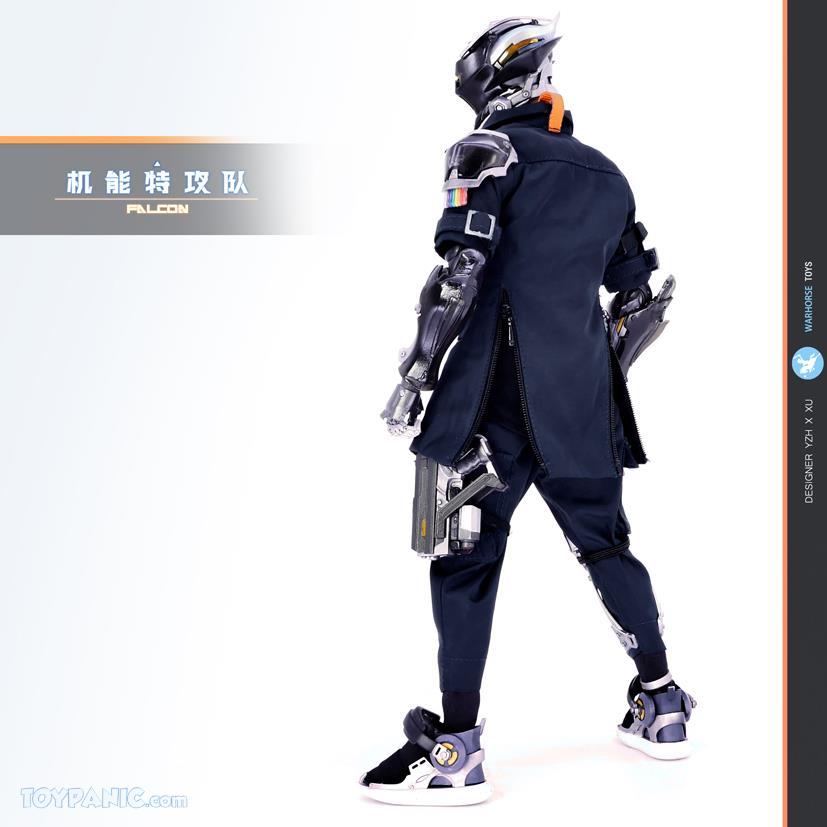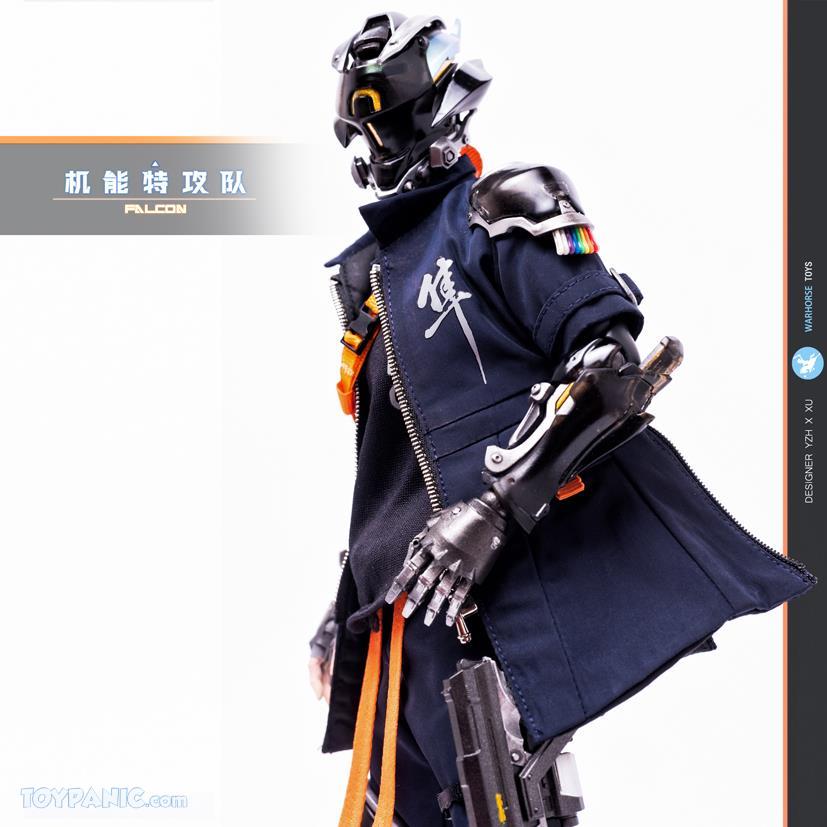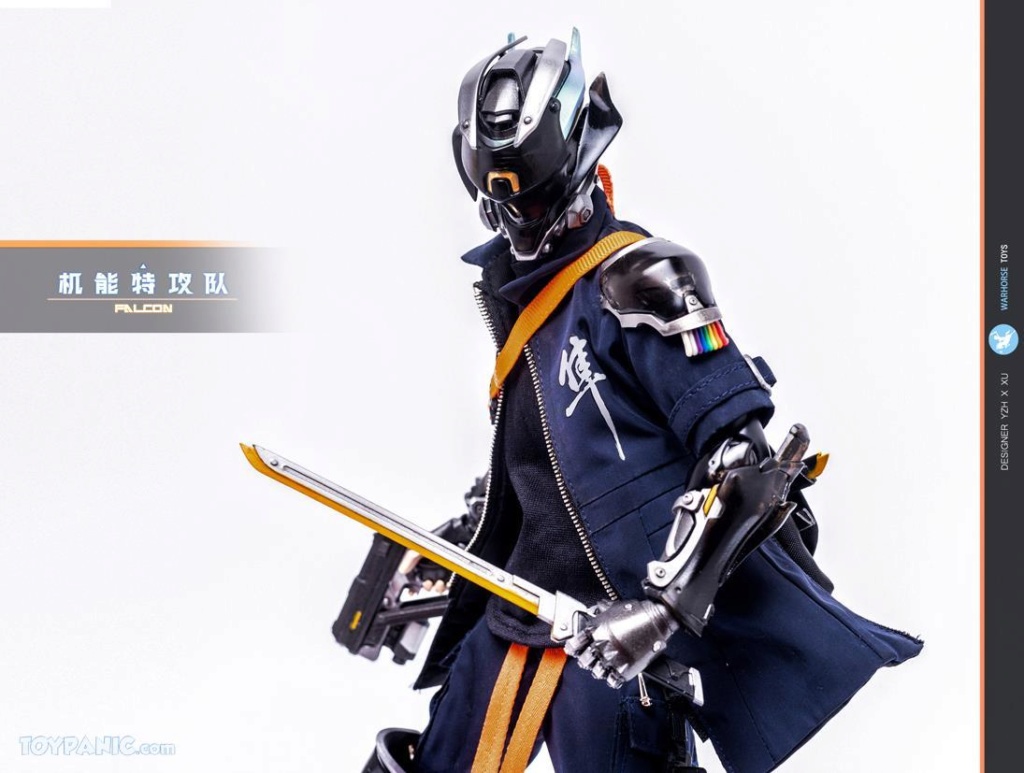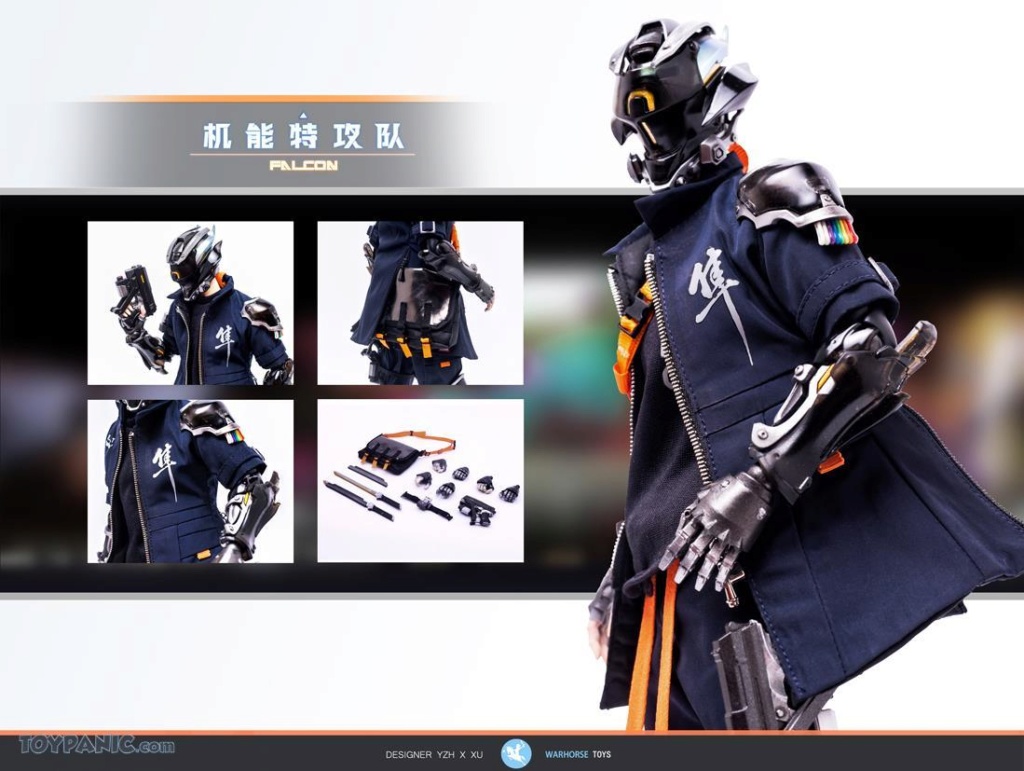 #newproduct
#Warhorse
#CyberpunkTechgear
#Falcon
#male
#Sci-Fi
#stylized