Re: ZERO -Starting Life in Another World-
Rem 1 / 6th Seamless Action Figure
Item Name: Re: ZERO -Starting Life in Another World-Rem 1 / 6th Seamless Action Figure
Item No: TS09
Bar code: 4 580687 050094
Company Profile
Founded in 2017 in Tokyo, Japan. It as an integration of R & D, production and sales primarily focuses on the category of Action Figure. Taking advantage of the high quality and abundant anime manga resources of Japan and PHICEN's popular seamless bodies, TOYSEIIKI aims to present clients with all kinds of lifelike action figures.
Club description
TOYSEIIKI Co., Ltd. was established in Tokyo, Japan in 2017.
Japanese manga man of Japan comics, ICE ラ ク を ー を PHICEN company の ム ー レ レ 可 mobile technology using い て, リ ア ル な シ ー ム レ ス ア ク シ ョ ン フ ィ ギ ュ ア ィ ギ ュ planning, opening, and selling toys.
Lei Shaosuke
レ ム. ロ ズ ワ ー ル 帝 で メ イ ド を 务 め る 水色 髪 シ ョ ー ト が 特 徴 の 少女.
A kind of "ghost family" の 生 き 残 り.
信 頼 し た 相 手 に は 心身 と も に 尽 く し ま す.
対 す る 対 す る 者 に は 容 庚 が 无 く 、 戦 い で は 锁 で 柄 と 系 が れ た 刺 付 き の ハ ハ マ を を し し,
Enemies を 粉 砕 す る.
水魔 の 使 い 手 で す. 攻 撃 と と 両 両 方 の 魔 を を と 撃 出 ま す。
Product Profile
Rem is a girl with blue short hair working at Roswaal's mansion as a maid, also she is a surviving descendant of the Oni Bloodline and is able to attack and heal using her magic. She is skilled at Water Magic and wields a Flail (Chain Morning star) in combat. She is devoted to her loved ones and for that she smashs any enemies ruthlessly.
Packing list:
1) 2 x head sculpts
2) 1 x 1/6 female seamless body with metal skeleton
3) 3 pairs x interchangeable gloved hands
4) 1 x bikini top
5) 1 x skirt with underwear
6) 1 pair x shoes
7) 1 x tea set
1 x knife
9) 1 x bola
10) 1 x detachable collar
11) 1 x apron dress
12) 1 pair x sleeves
13) 1 pair x stockings
14) 1 pair x bracelets
15) 1 x ornamental bowknot for the dress
16) 1 x holder and base
Packaging:
1 product / individual box
GW: 1.33 kg
Measurements: 24.3cm * 9cm * 38.0cm
6 products / master carton
GW: 8.93 kg
Measurements: 58.2cm * 25.5cm * 40.5cm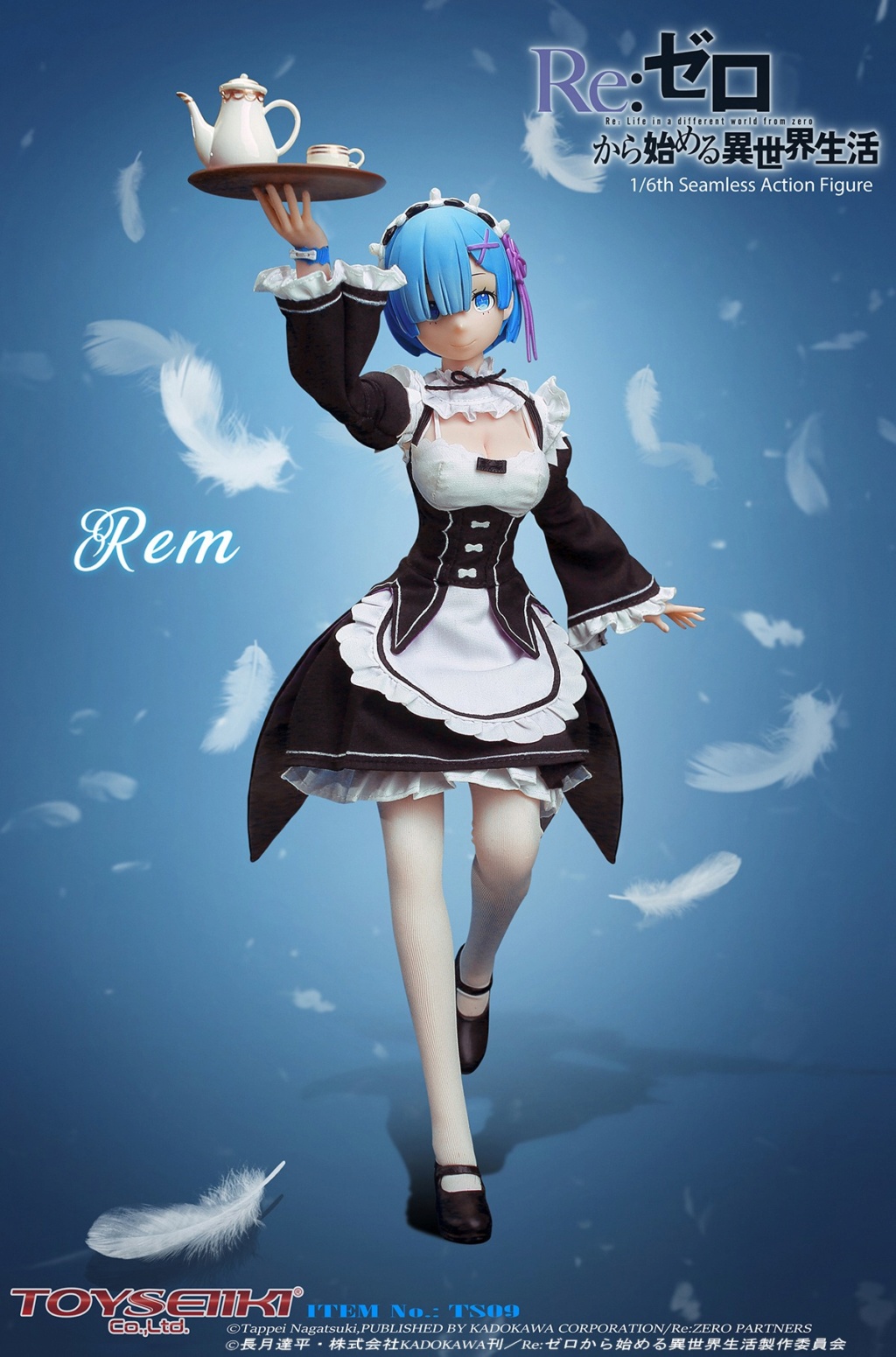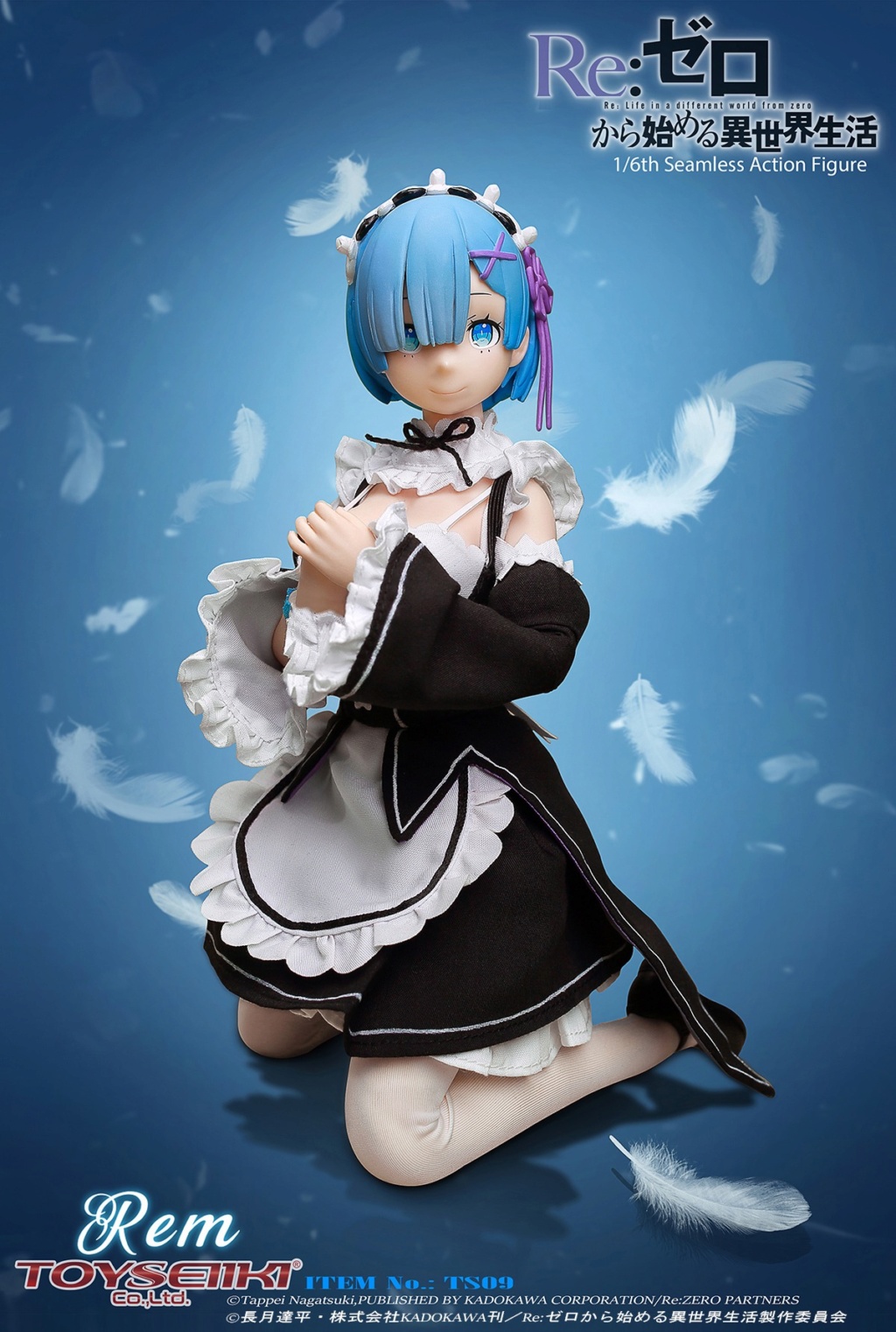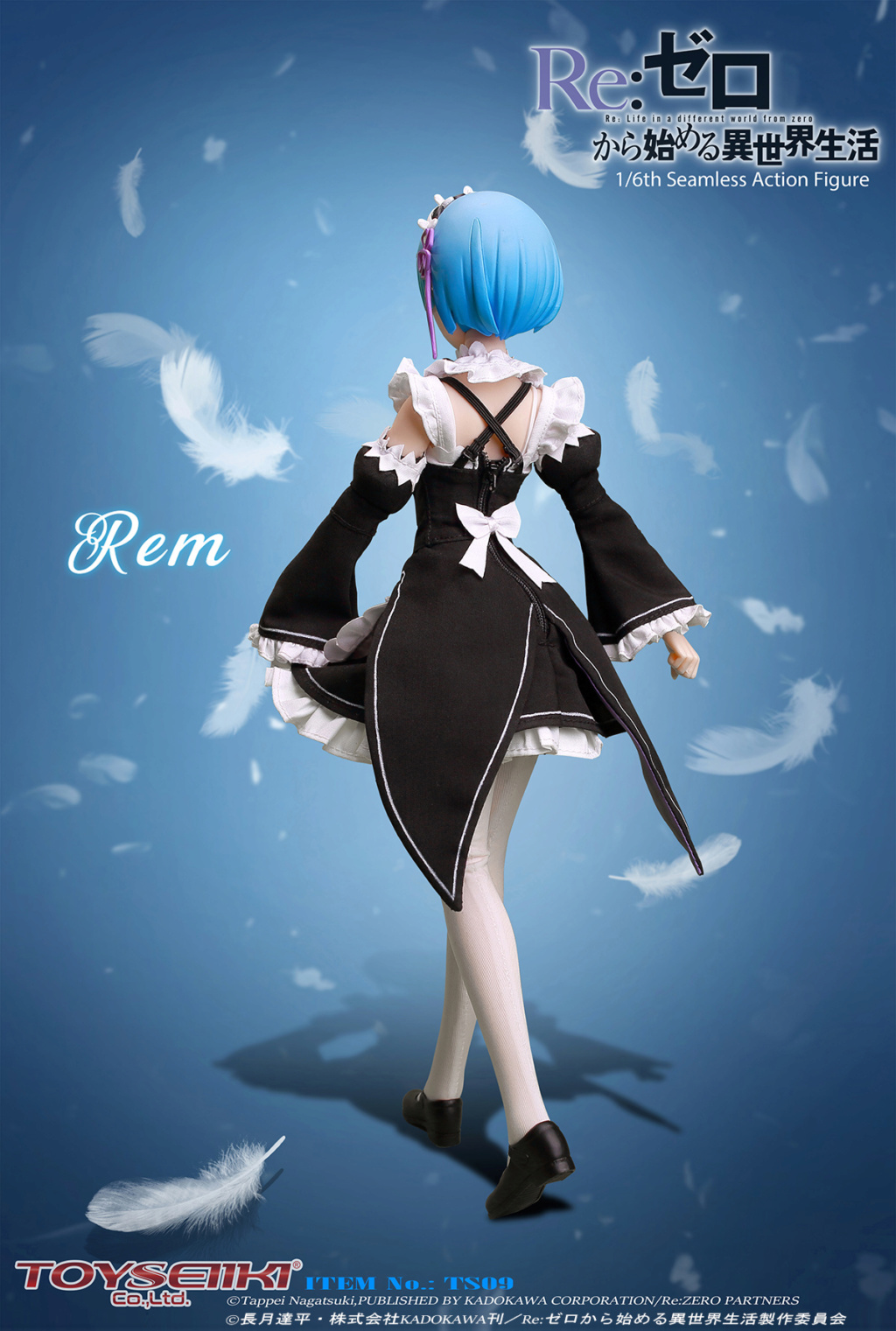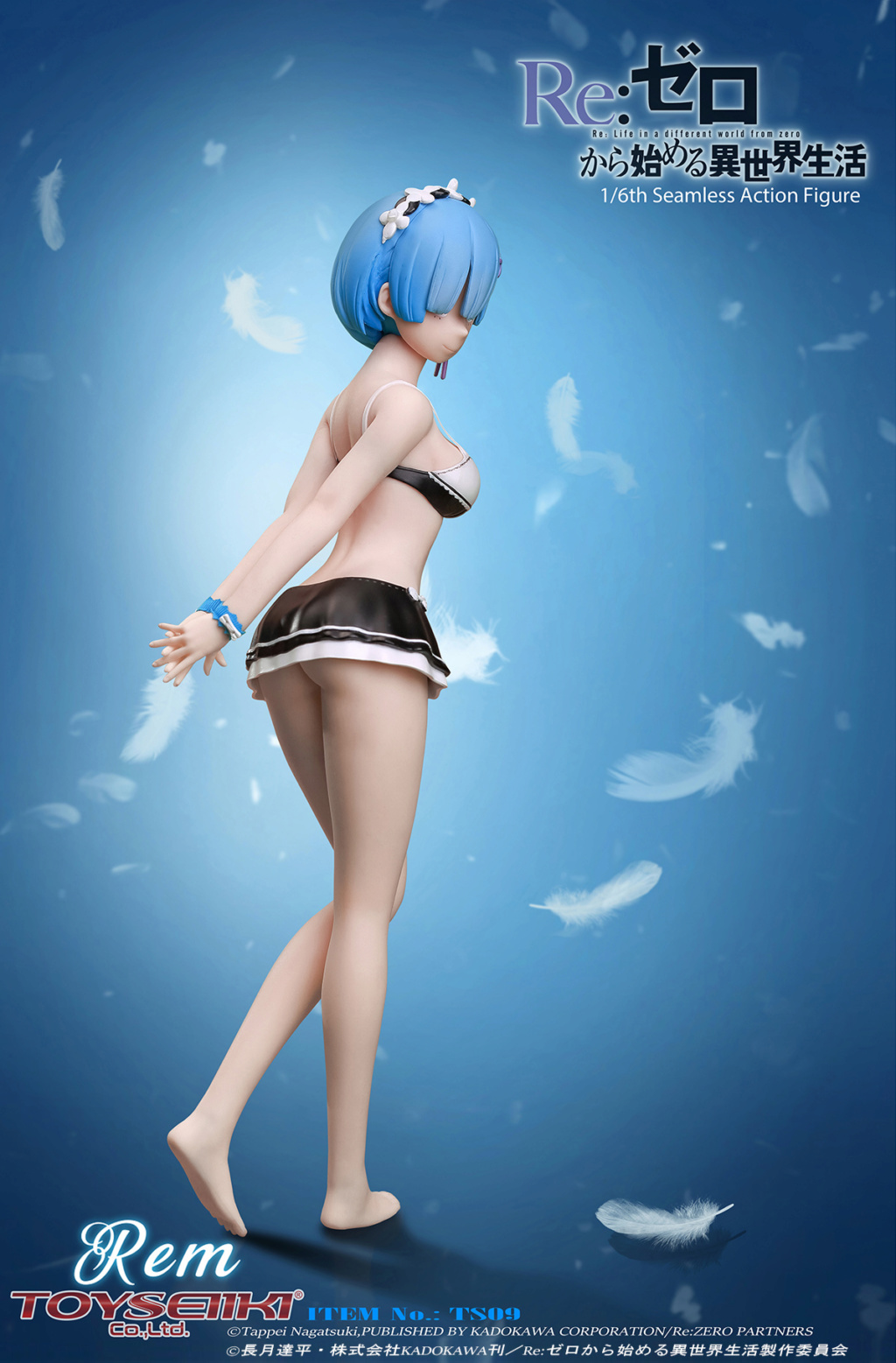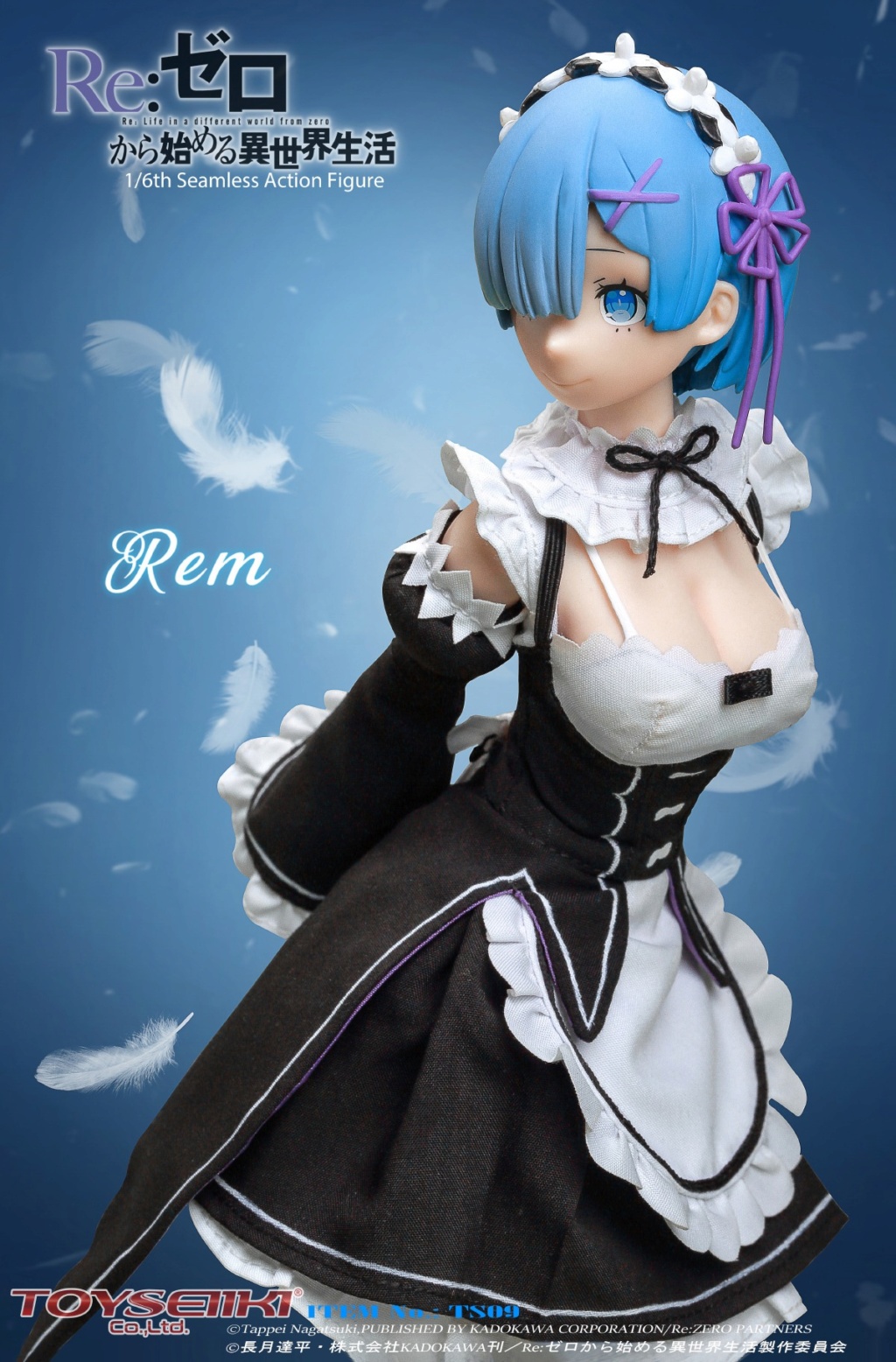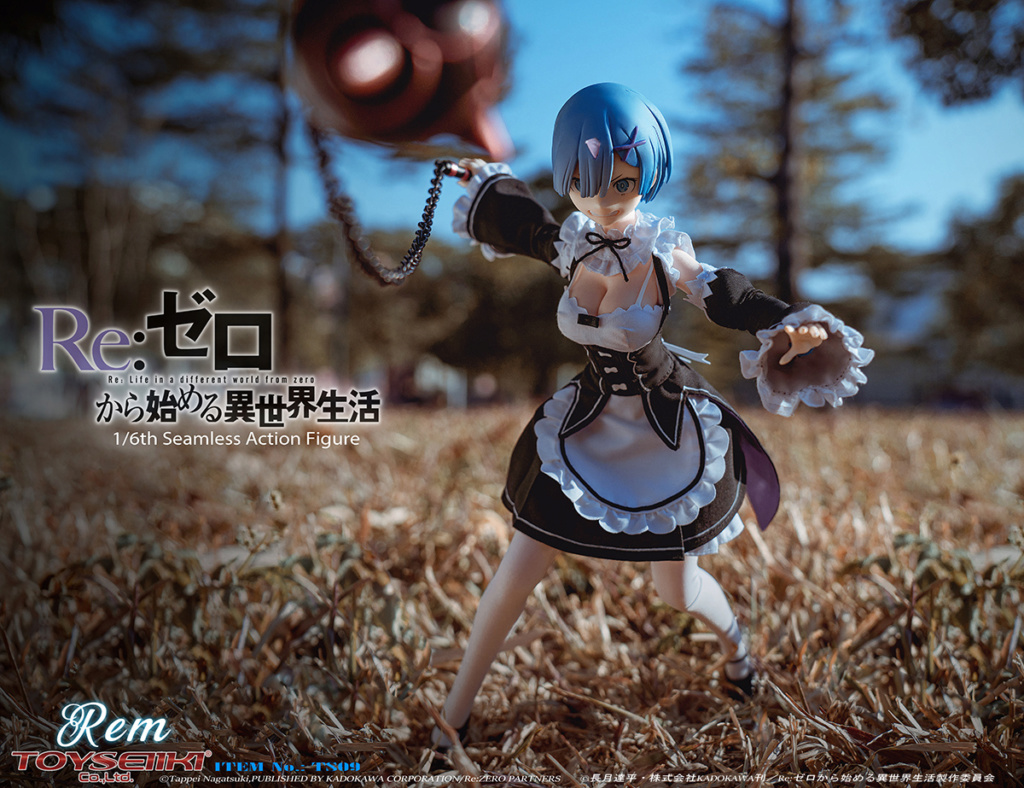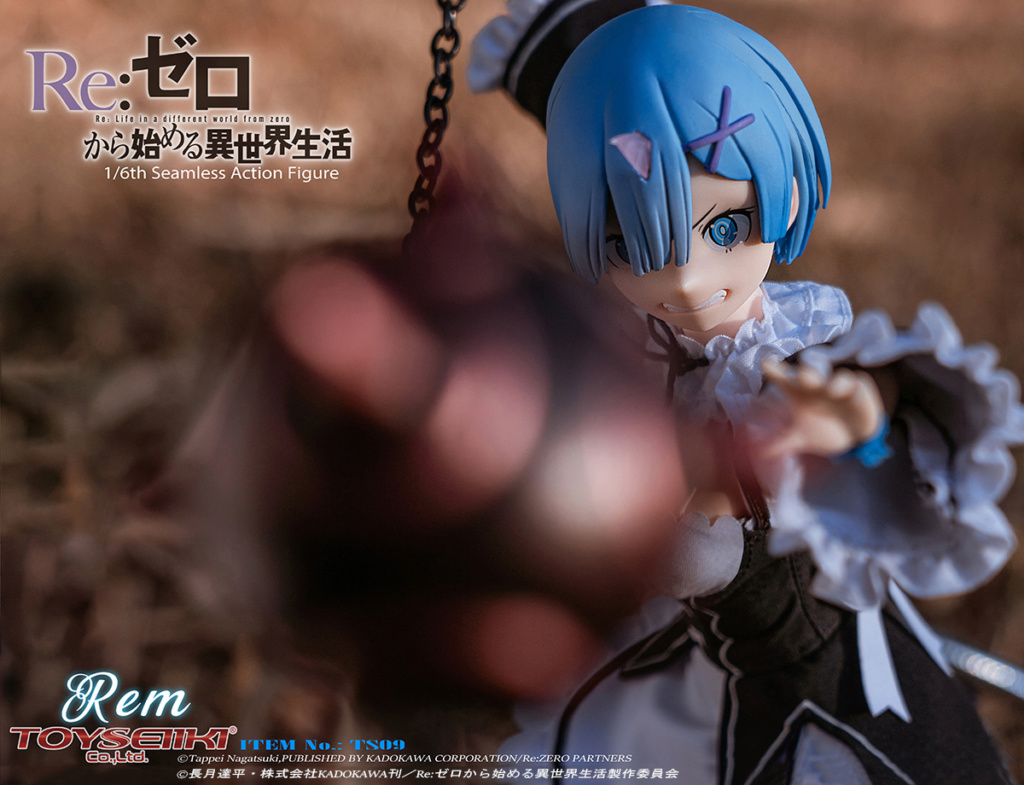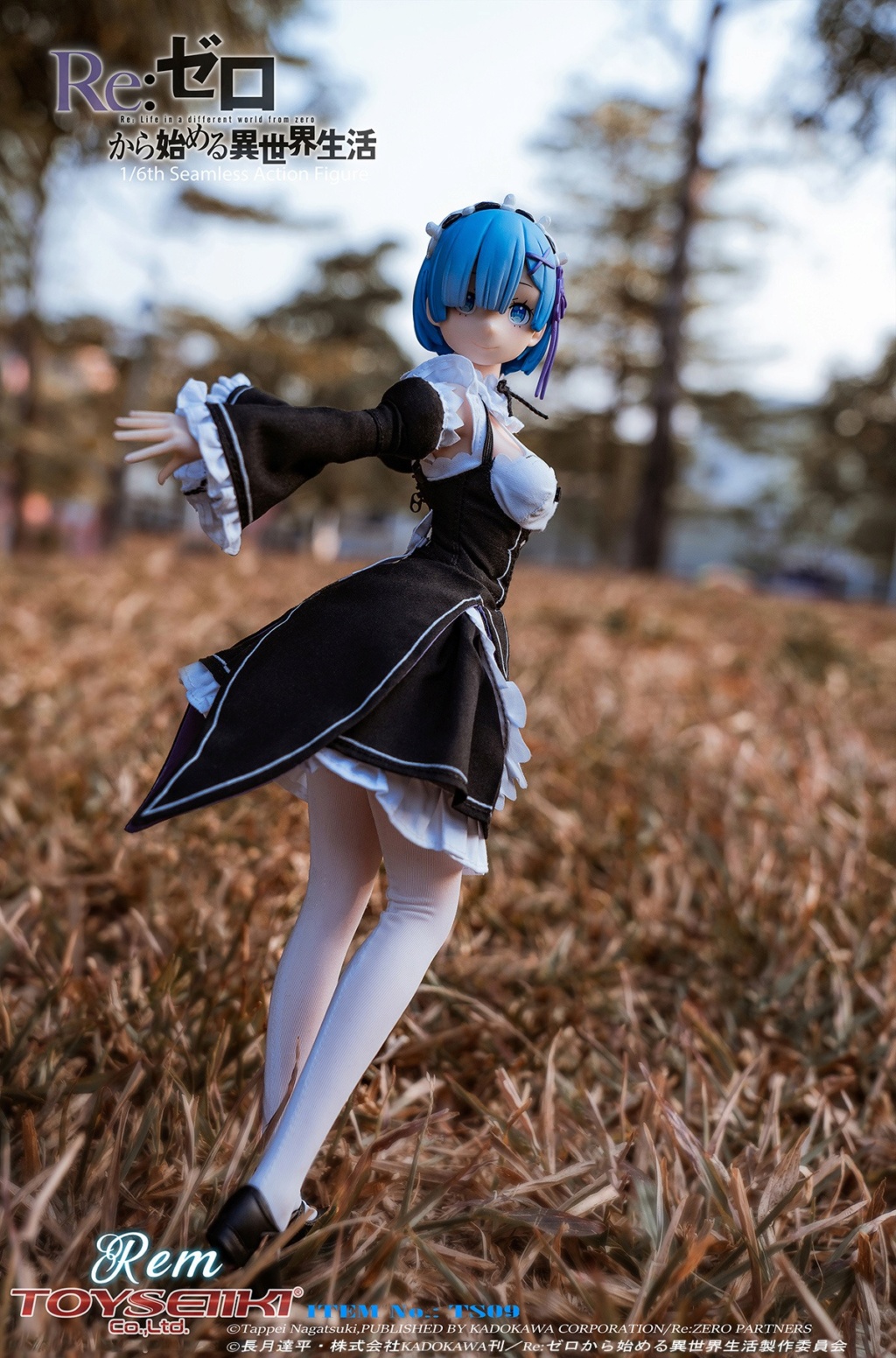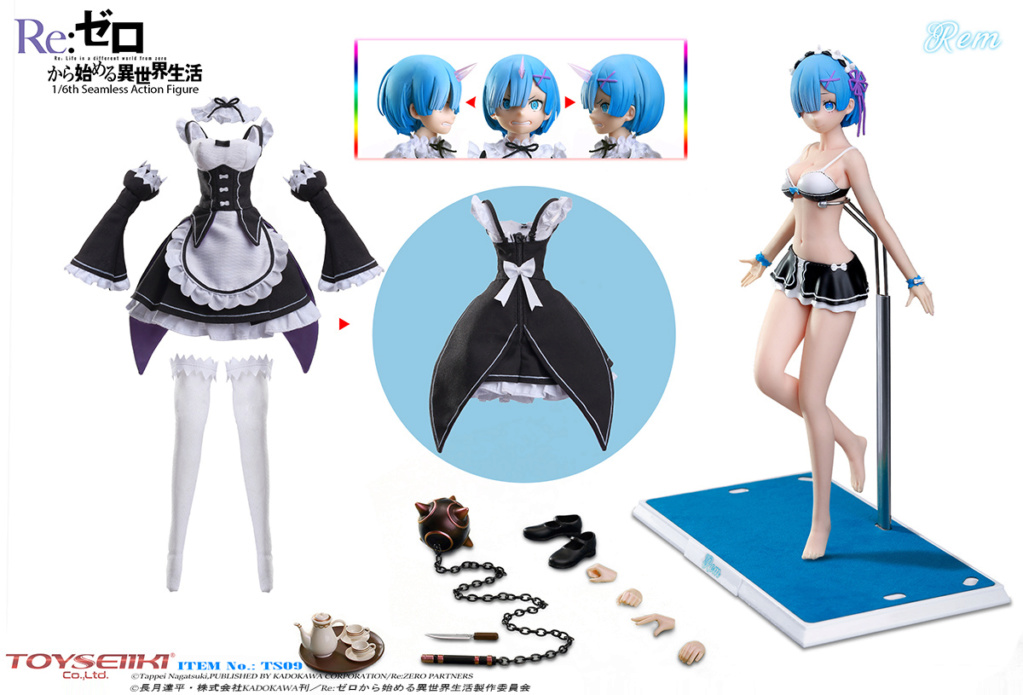 #newproduct
#Toyseiiki
#Re
#LifeinAnotherWorldfromZero
#female
#anime-based
#stylized