Part I Maul 1.0
Part II in Post 15 below; Part III in Post 27 below.; Part IV (Maul 2.0) in Post 39 belowFor the Further Adventures of Darth Maul, please see HERE.
Let me preface this by saying that I'm no Maul fanboy. Yes, he has a striking look, but if you think about it, it is as trite and silly as "Wolf Man" or "Devil Man" from the Mos Eisley Cantina. Yes, he was a cooler and more compelling villain than his replacement (and his even sillier name). But he seems to me almost as overrated as Boba Fett, and I haven't gotten into the animated series enough to appreciate the later additions to his story, and his appearance in
Solo
, while less cringe-worthy than the rest of that entire film (ok, hyperbole), didn't do much for me. Perhaps I lack imagination. Perhaps I only really like the Original Trilogy...
The point is, this one was very much one of those "can it be done?" customs. I had picked up many of the parted-out Darth Maul pieces from the HT set (it was too well done to resist), and I had long experimented with painting TBLeague seamless bodies. I was also inspired by a very cool Kotobukiya statue of Maul. And some fan art, although I've got to say, I ran across some pretty curious things out there (apparently devil boy has become a bit of a sex
symbol
obsession for some people... to each their own...). The current "canon" is that Maul is basically red-skinned, with black Sith or Dathomirian tattoos; I prefer thinking of them as war paint, which might account why they vary from image to image (apart from parts of this never having been shown in a licensed image -- even the Kotobukiya statue that was my main inspiration is probably less than canonical), and have treated them as such. Anyway, with most of the pieces finally here, although I realized too late some things were still missing or unfinished, here is the first set of images from this custom.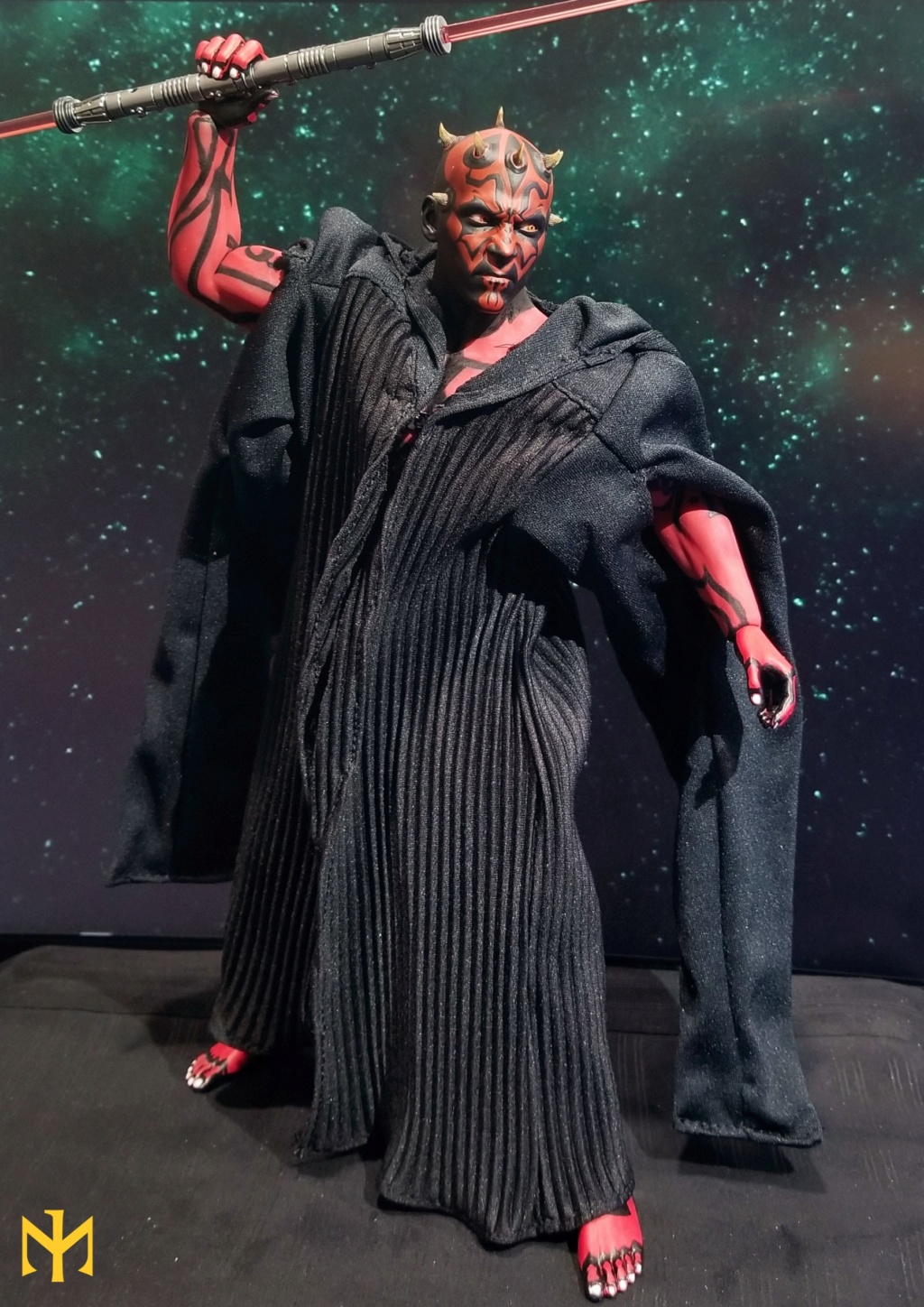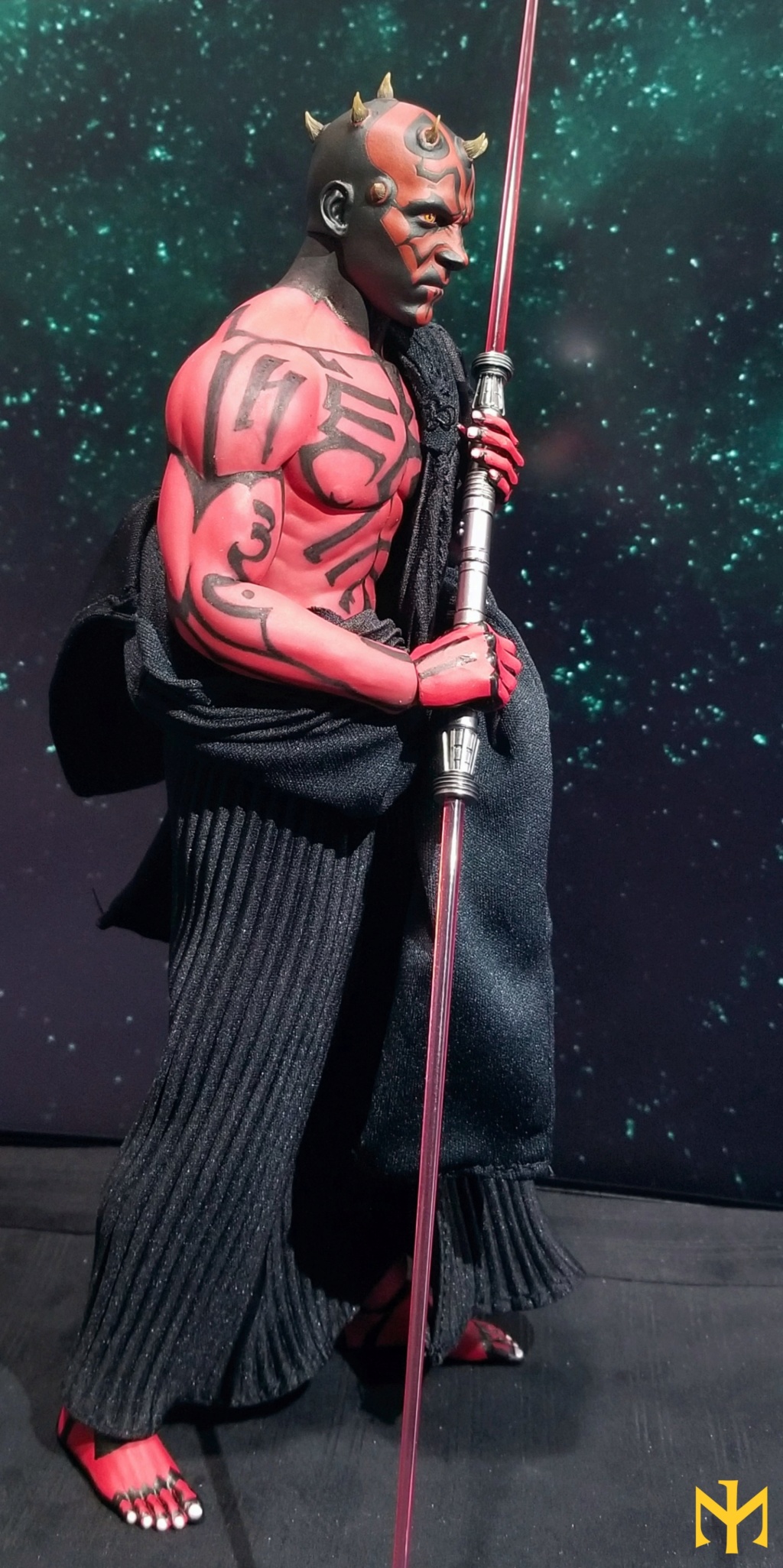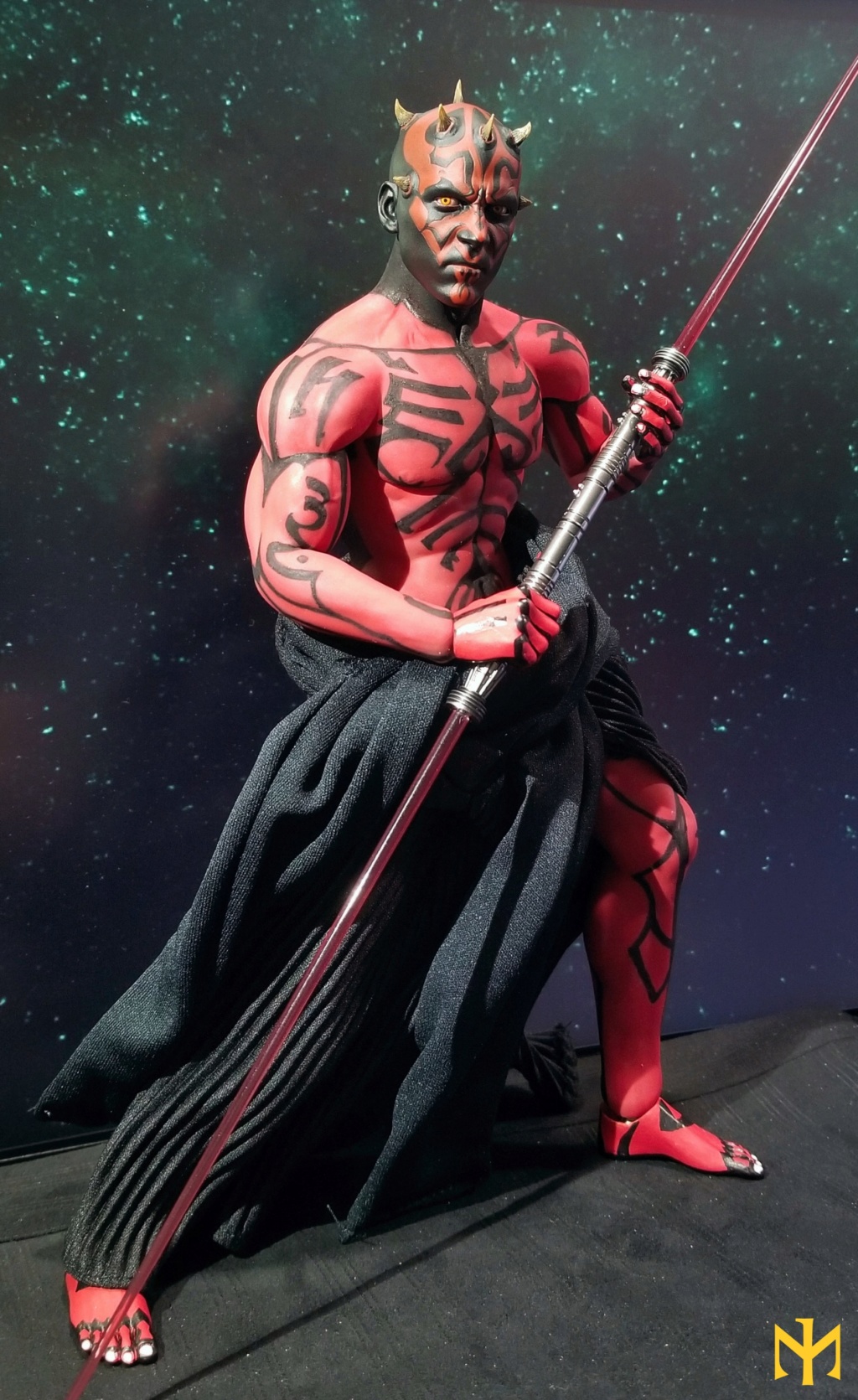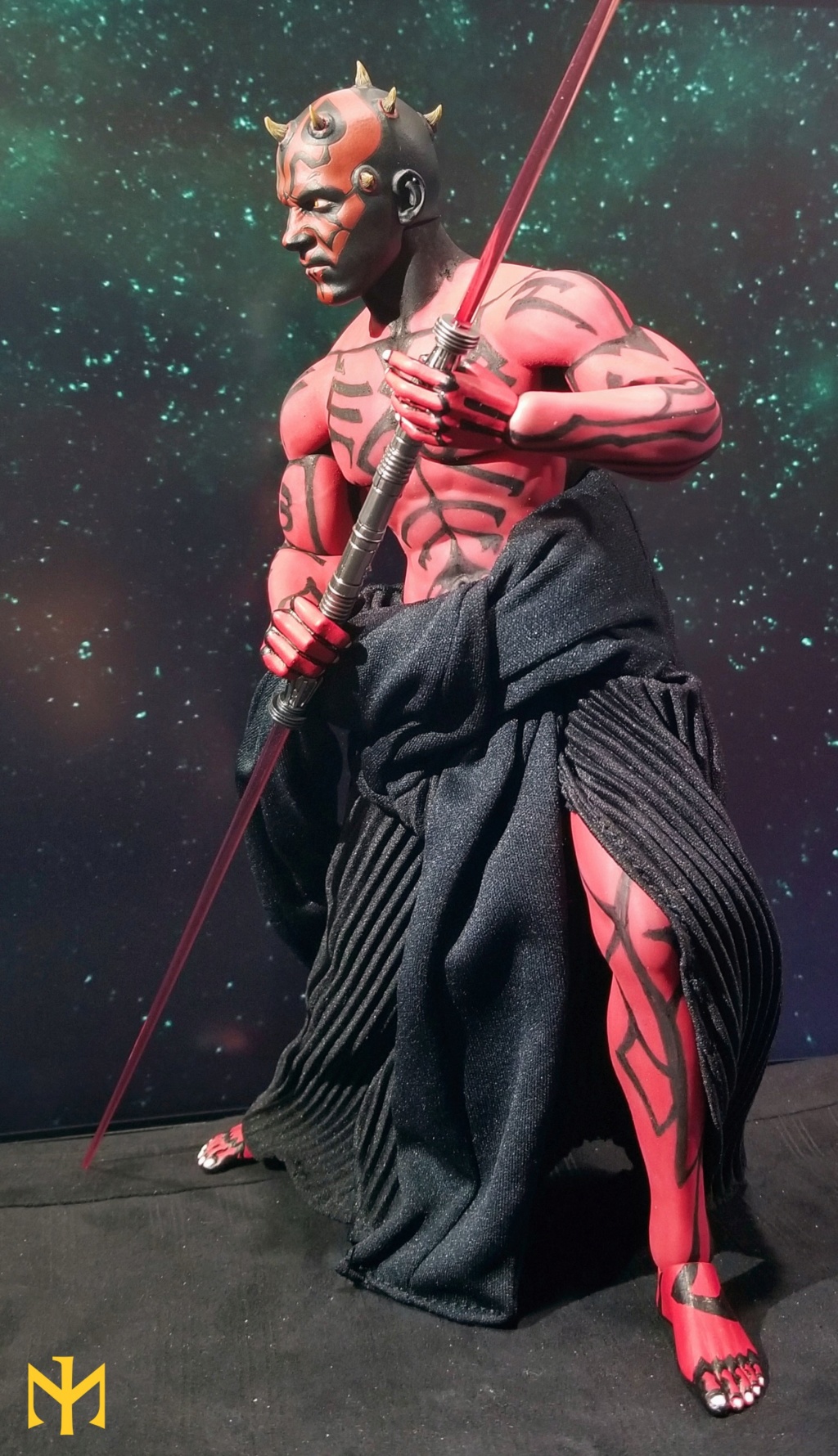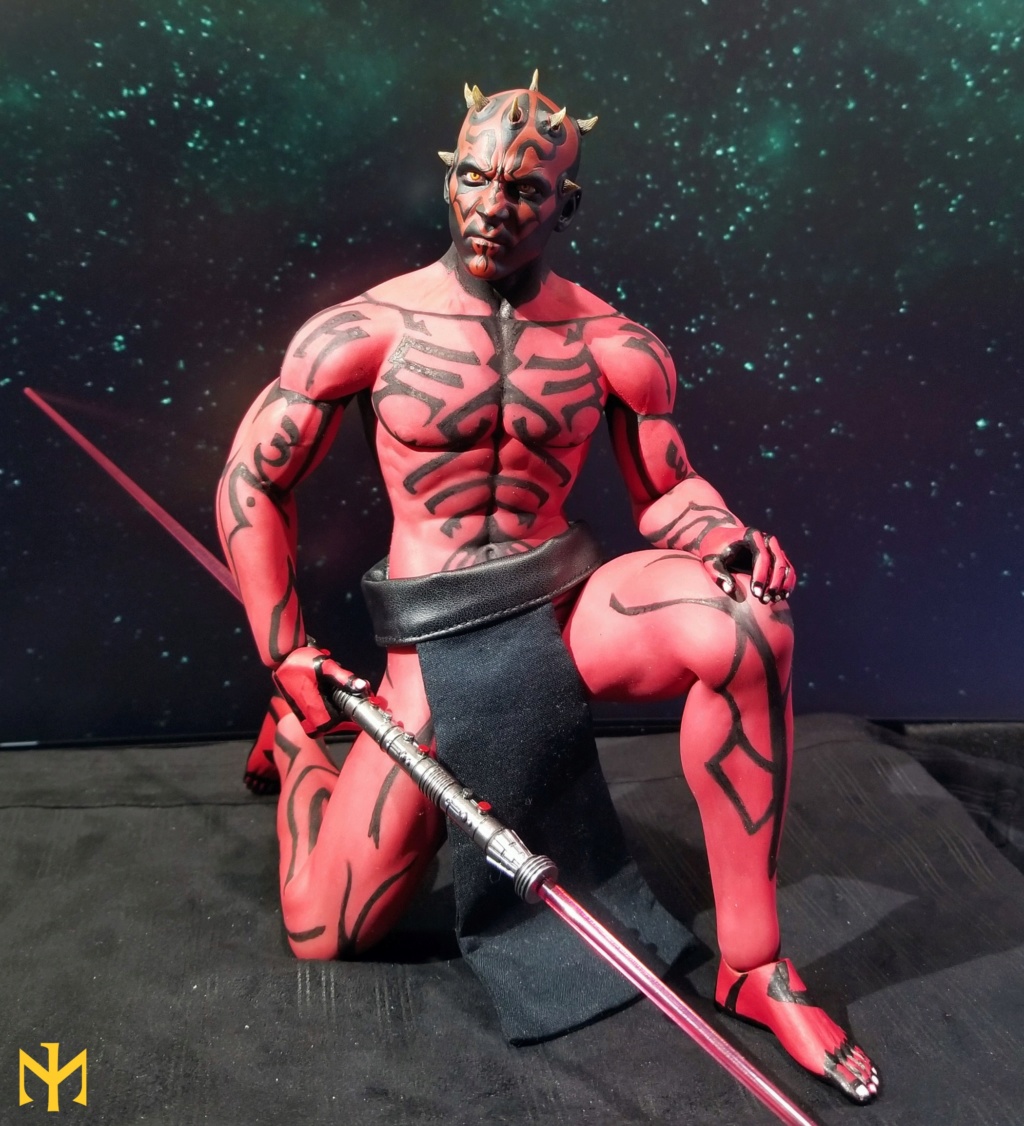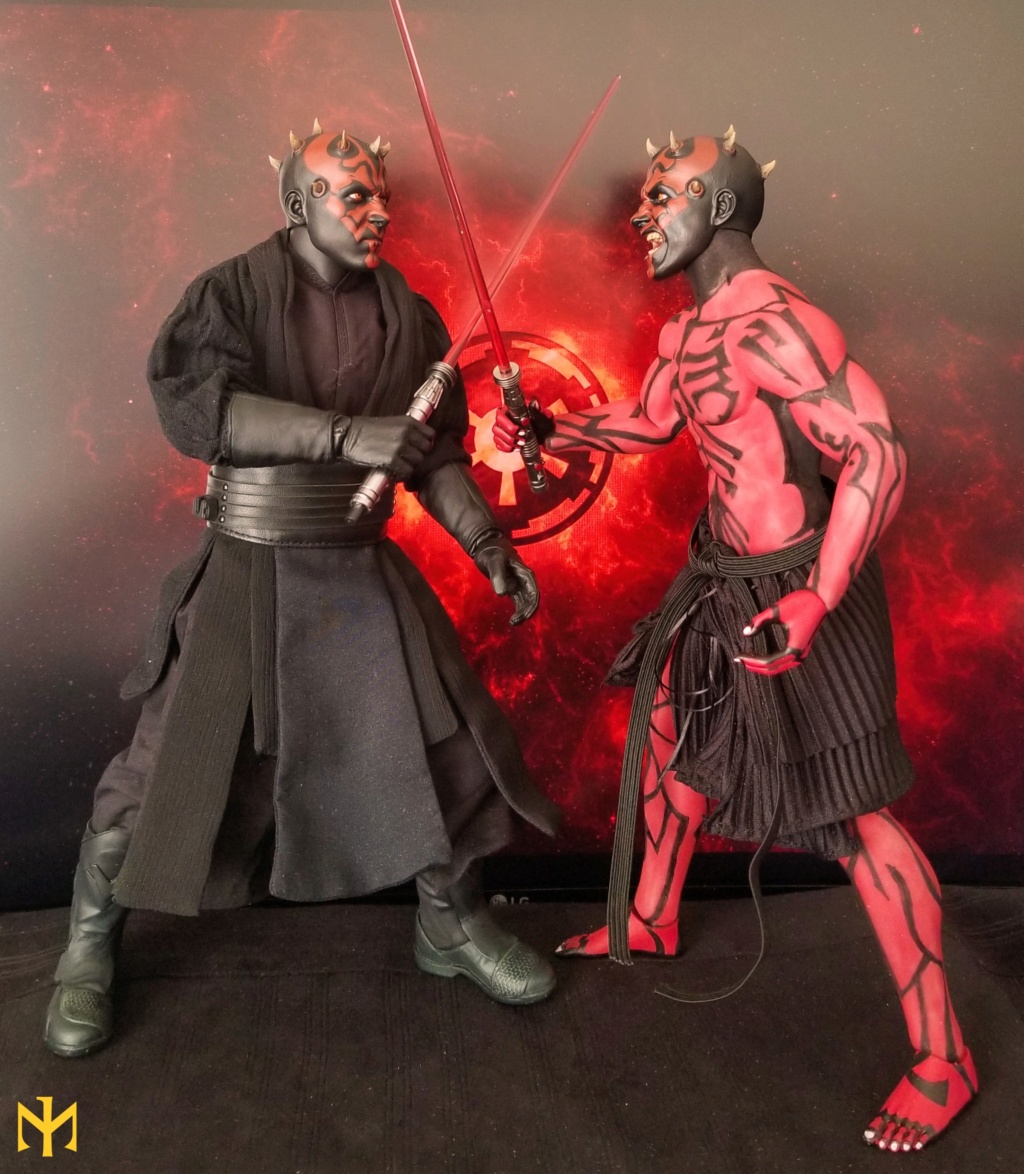 Hope you liked it or found it amusing...
For Part II, see Post 15 below; for Part III, see Post 27 below; for Part IV, see Post 39 below.For the Further Adventures of Darth Maul, please see HERE.
#starwars
#darthmaul
#custom
#phicen
#tbleague