I was recently asked whether some of CooModel's Viking gear would look right on the less bulky seamless bodies, so I tried it out on an M33, resulting in the following spontaneous
kitbash
, which is Conanesque in more ways than one. I think the result speaks for itself -- at least my interpretation of it is "kind of." Maybe he's an eager young warrior trying to follow in his dad/uncle/big bro's footsteps?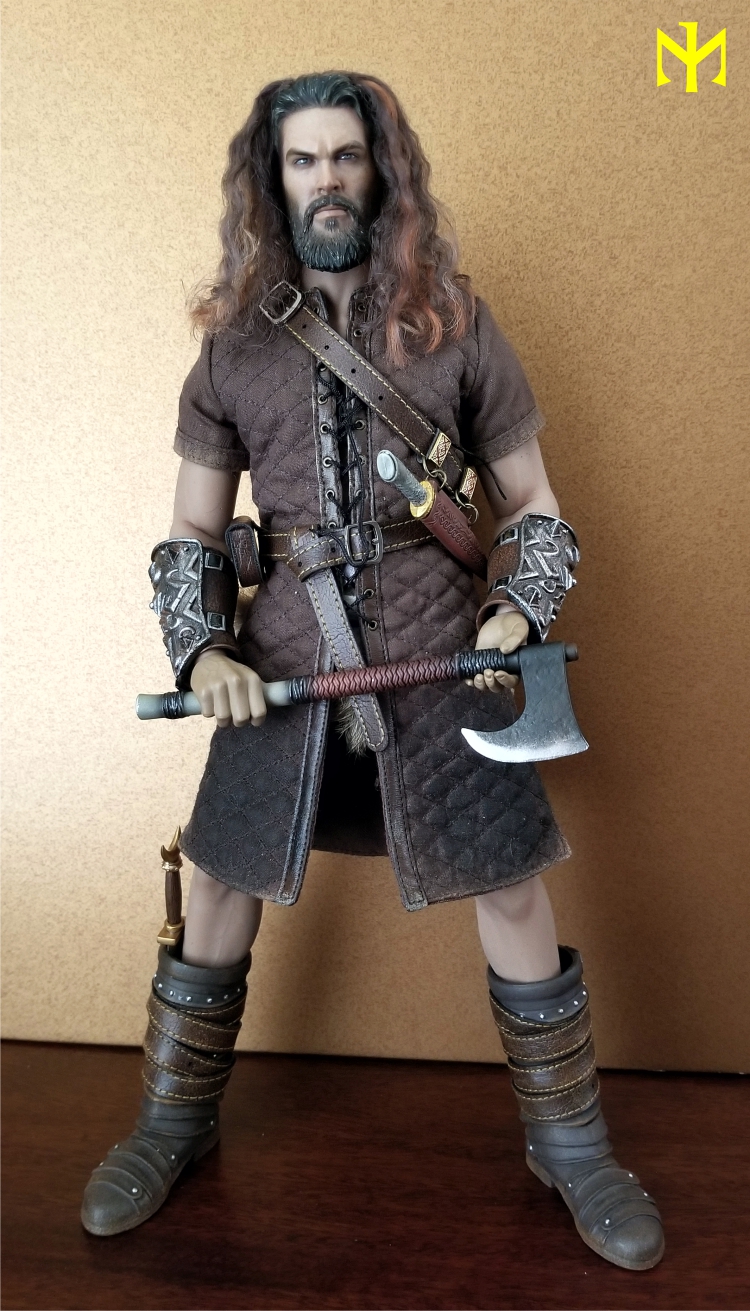 Although I think it looks ok overall, the vambraces and upper parts of the (two-part) boots are rather wide.
Additional reminder: while TBLeague ankle pegs do fit into the holes on these CooModel boots, they fit rather loosely. I advise using cut off pieces of plastic baggies (I used four layers) to jam between the hole and the peg to get a somewhat tighter fit. Even so, the figure could loose balance easily.
What do you think?