"I would rather die in the battlefield and never surrender to heaven"--- Women's Valkyrie Kier
The angel of heaven, the adopter of death, the war machine of death, the first warrior of the underworld.
TBLeague x Sideshow : 1/6th Scale Kier-First Sword of Death Action Figure
Item No.: PL2019-141
Bar Code: 6 971272 330437
Kier: First Sword of Death
Kier is the adopted daughter of Death. She is an angel, born in Heaven, but rejected for her imperfections.
Left to perish, Death rescued Kier and nursed her back to health, forever earning her loyalty and affection.
Kier now fights both Heaven and Hell as First Sword of the Underworld.
Packing List:
1 1 x head sculpt
2 1 x TBLeague female seamless body with metal skeleton
3 3 pairs x interchangeable hands
4 2 pairs x detachable feet
5 1 x neck armor
6 1 x upper body armor
7 1 pair x shoulder armors
8 1 x forearm armor for the right hand
9 1 x waist armor for the left hand
10 1 x armband for the left arm
11 1 pair x leg armors
12 1 x sword
13 1 x skull style mask
14 1 x skirt
15 1 x skull
16 1 x cloak
17 1 x base
Packaging:
1 product/individual box
GW: 2.95kg
Measurements: 28.8cm * 24.3cm * 38cm
2 products/master carton
GW: 6.87kg
Measurements: 50cm * 30cm * 40.5cm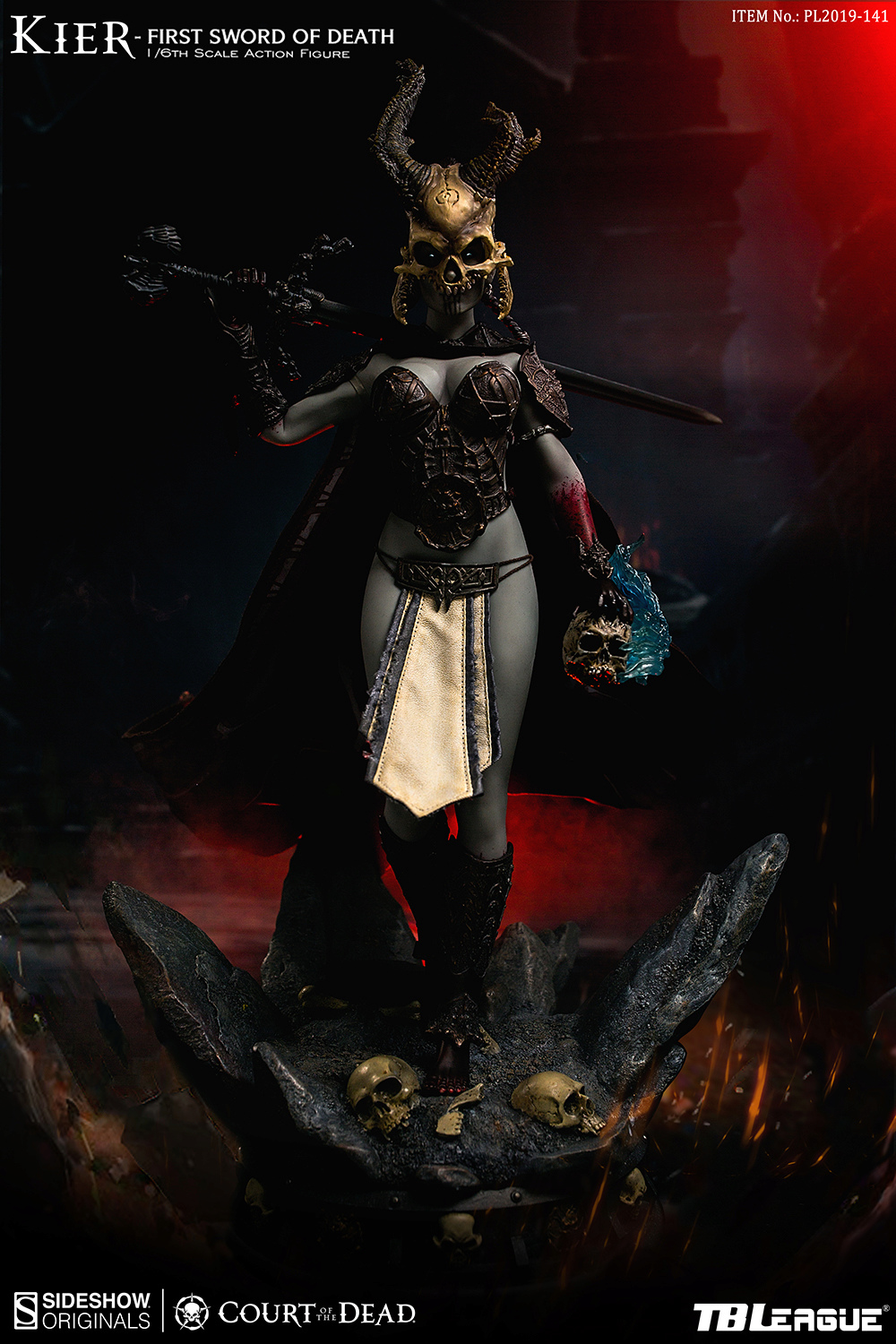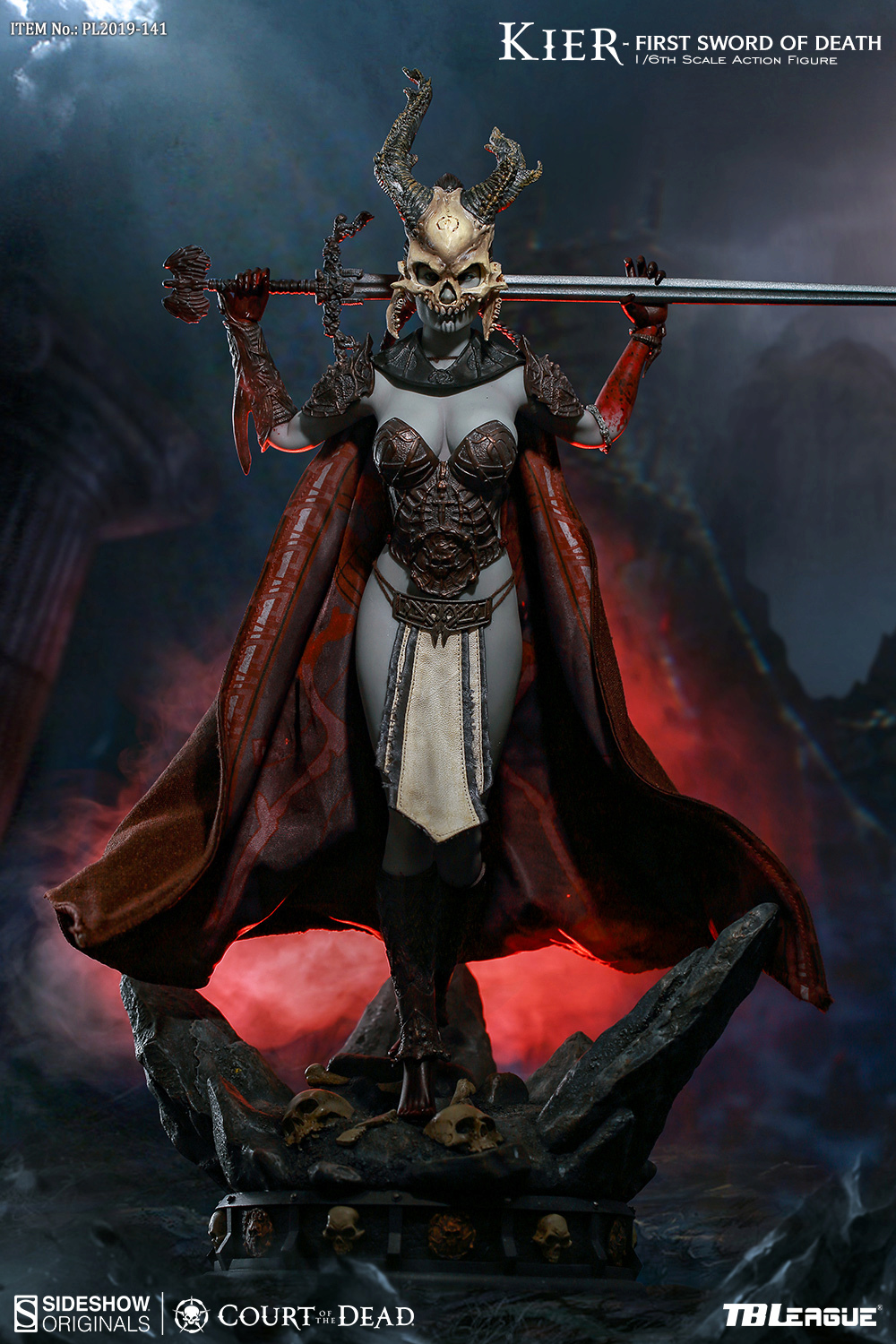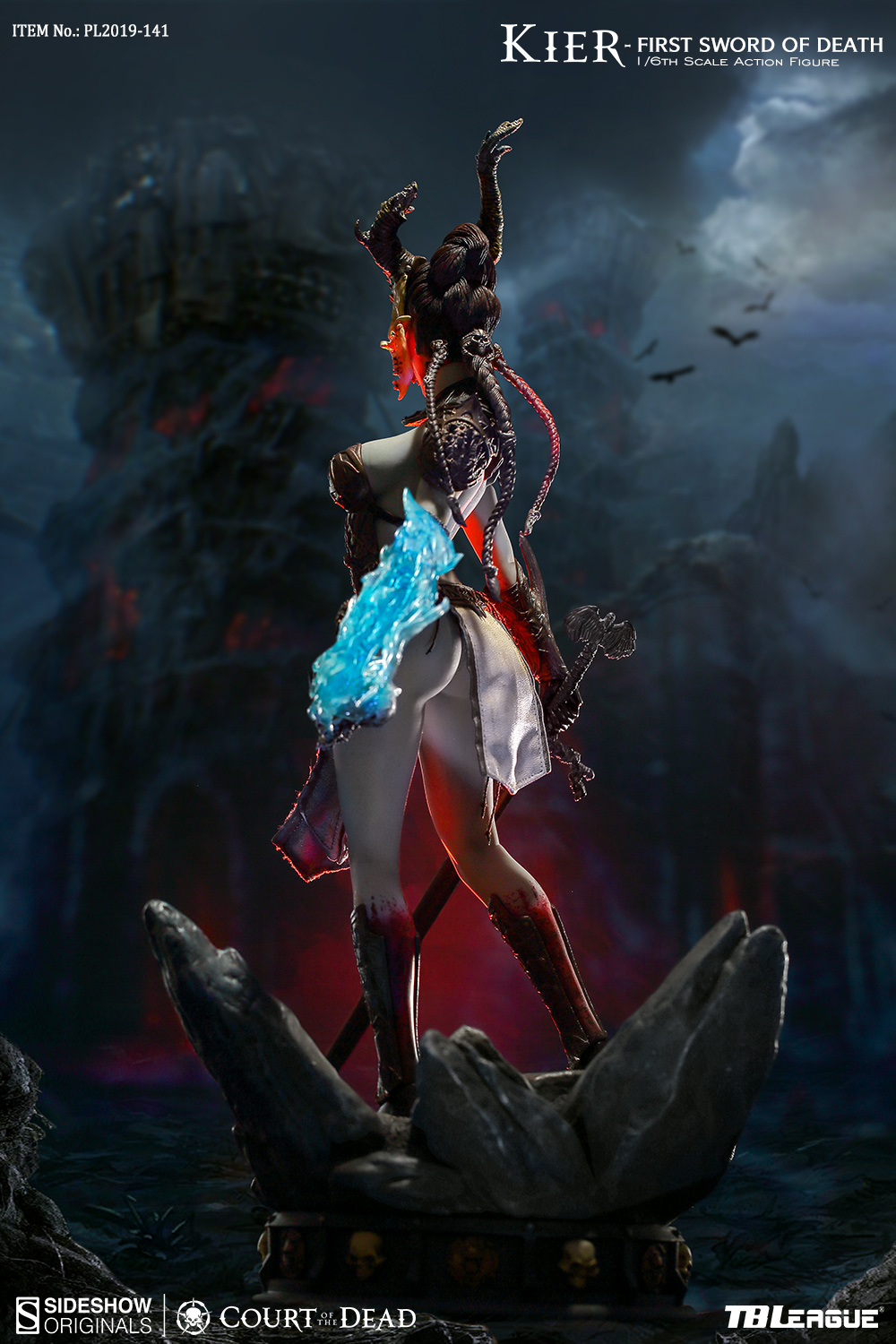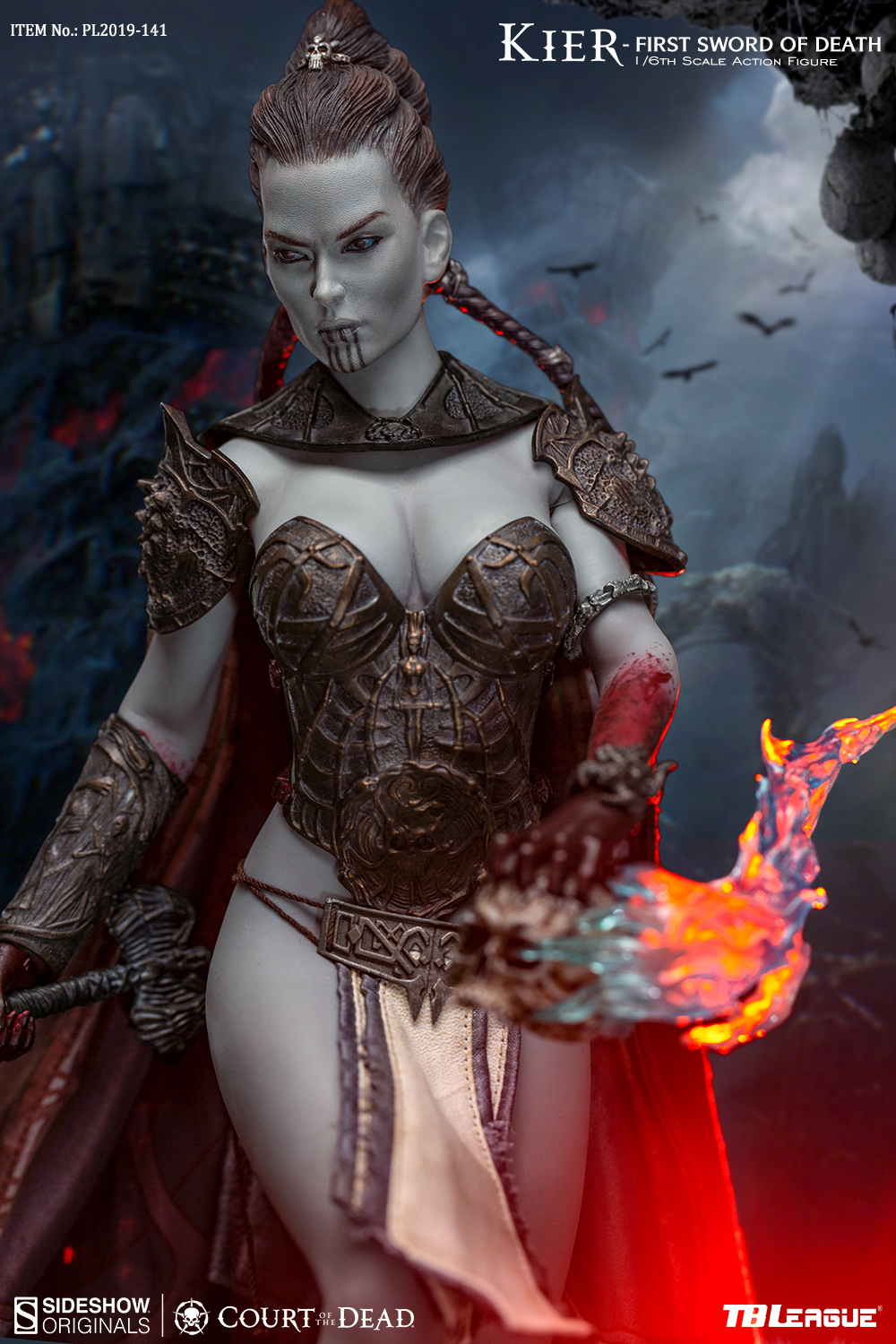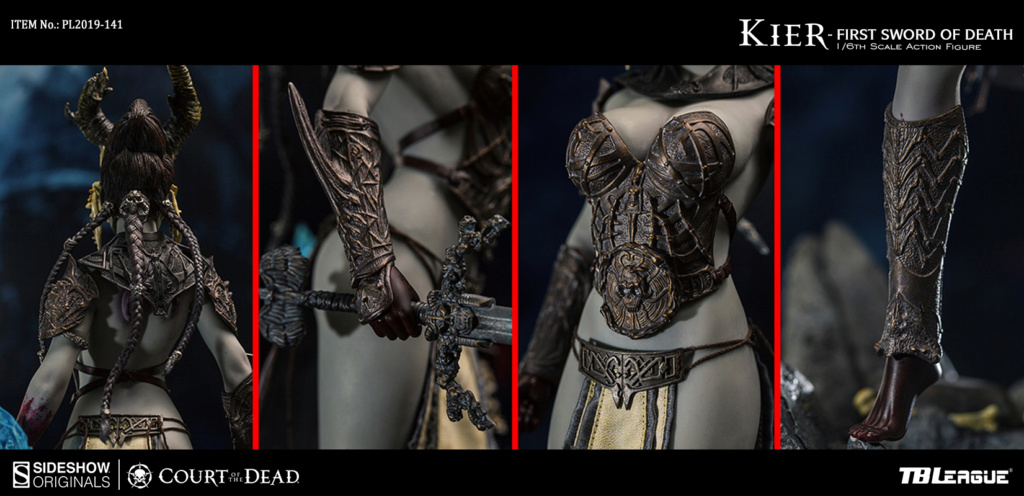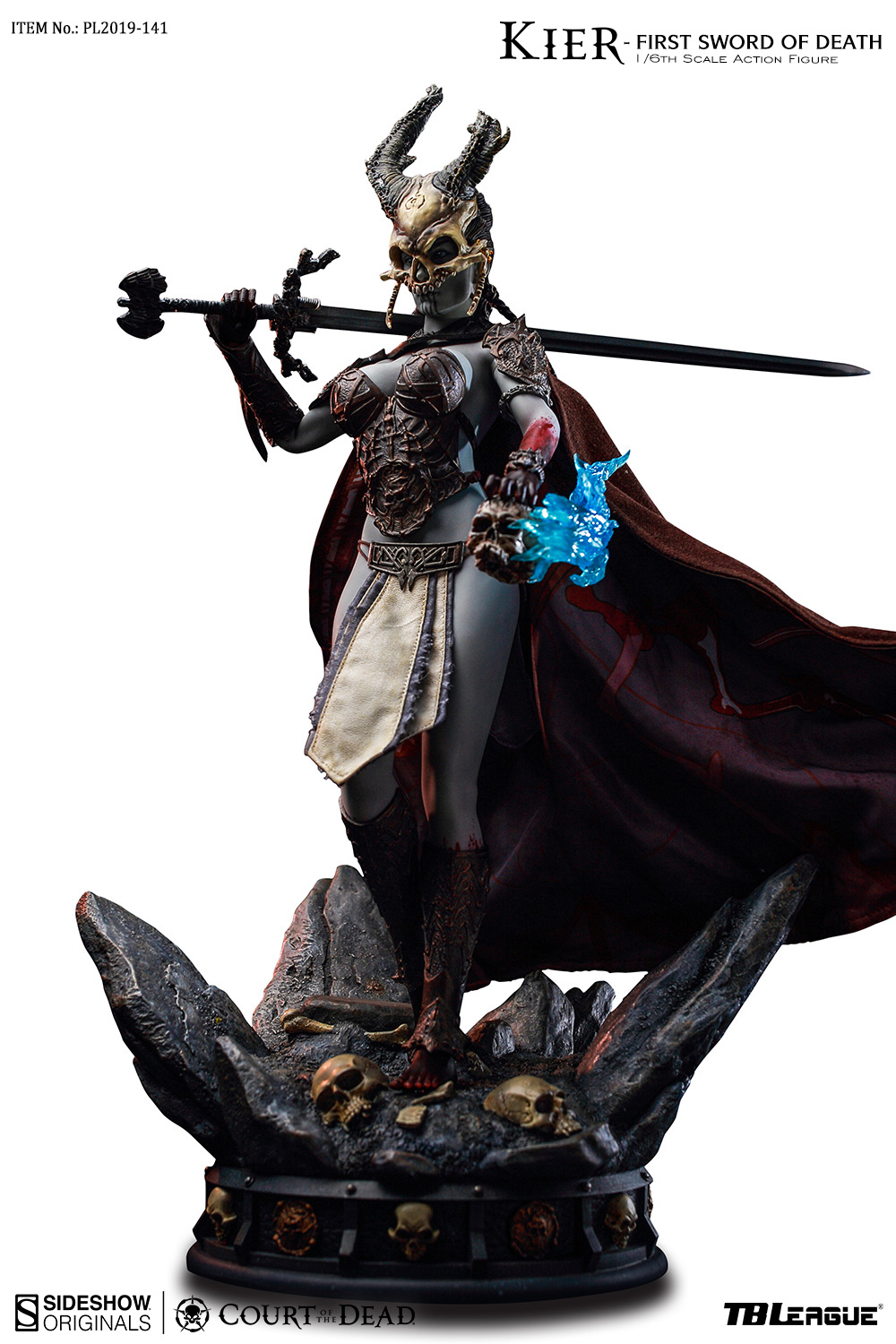 #newproduct
#TBLeague
#Sideshow
#CourtoftheDead
#Kier
#female
#fantasy
#horror