"The Walking Dead" – 1/6 Morgan. Jones (Season Seven)
-Product Code: 3Z0099 "The Walking Dead"-1/6 Morgan. Jones (Season 7)-Pre
-order deadline: March 10, 2021
-Estimated shipping date: Third quarter of 2021
Packaging:
-Each product packaging size: 13 x 36 x 11 cm / GW 1.0 kg (approx. )
- each product Code EAN: 4,897,056,202,436
- packaging materials: hard cardboard box + plastic pallets
of the Morgan 1/6 Dead lettin Jones (Season. 7)
1/6 Collectible Figures Series Scale
(13 is January 2021 - 10 March 2021)
when treatment with When Chad and the "Salvation Army" were in trouble, Morgan's pursuit of peace had collapsed. He repeatedly tried desperately to maintain the balance of the parties, but was screwed up again. With blood on his hands, war is imminent, Morgan's sanity hangs in a thread, and his war path will put many people in trouble.
Threezero once again launched another main character in "The Walking Dead" --- 1/6 Morgan. Jones collectible dolls.
1/6 Morgan. The Jones Collectible Action Figure is about 12 inches tall (approximately ~29.5 cm), with a dedicated high-moving body and exquisite realistic head sculpture, equipped with a set of tailor-made old clothing, and a full set of vivid painted armor And several pairs of interchangeable hands. Weapons include sticks, rifles, pistols and short knives.
Materials used: ABS, PVC, POM, Fabric
Features:
-12 inches (29.5 cm) high movable body and tailor-made clothing;
-Exquisite and realistic sculpture;
Clothing:
-Navy blue long-sleeved shirt
-White short-sleeved T-shirt
-Khaki pants
-Boot
accessories :
- armored vests
- Breastplate
- shoulder pads
- bicep pad
- elbow pads
- forearm protection pad
- pad knee
- shin pad
arms:
--1 stick
- a rifle
- a pistol and holster
- 1 short knife and sheath.
Interchangeable hands:
-1 pair of relaxed hands
-1 pair of fists
-1 pair of gunners
-1 pair of hands holding objects
*The picture is for reference only, and the product is subject to the final product.
This product contains small parts that may be suffocating, and is only suitable for people over 15 years of age.
The Walking Dead (c) 2021 AMC Film Holdings LLC. All Rights Reserved.
*** Reminder: We will only confirm the order with date, signature and company chop on our order form or retailer's own purchase order, thank you for your co- operation!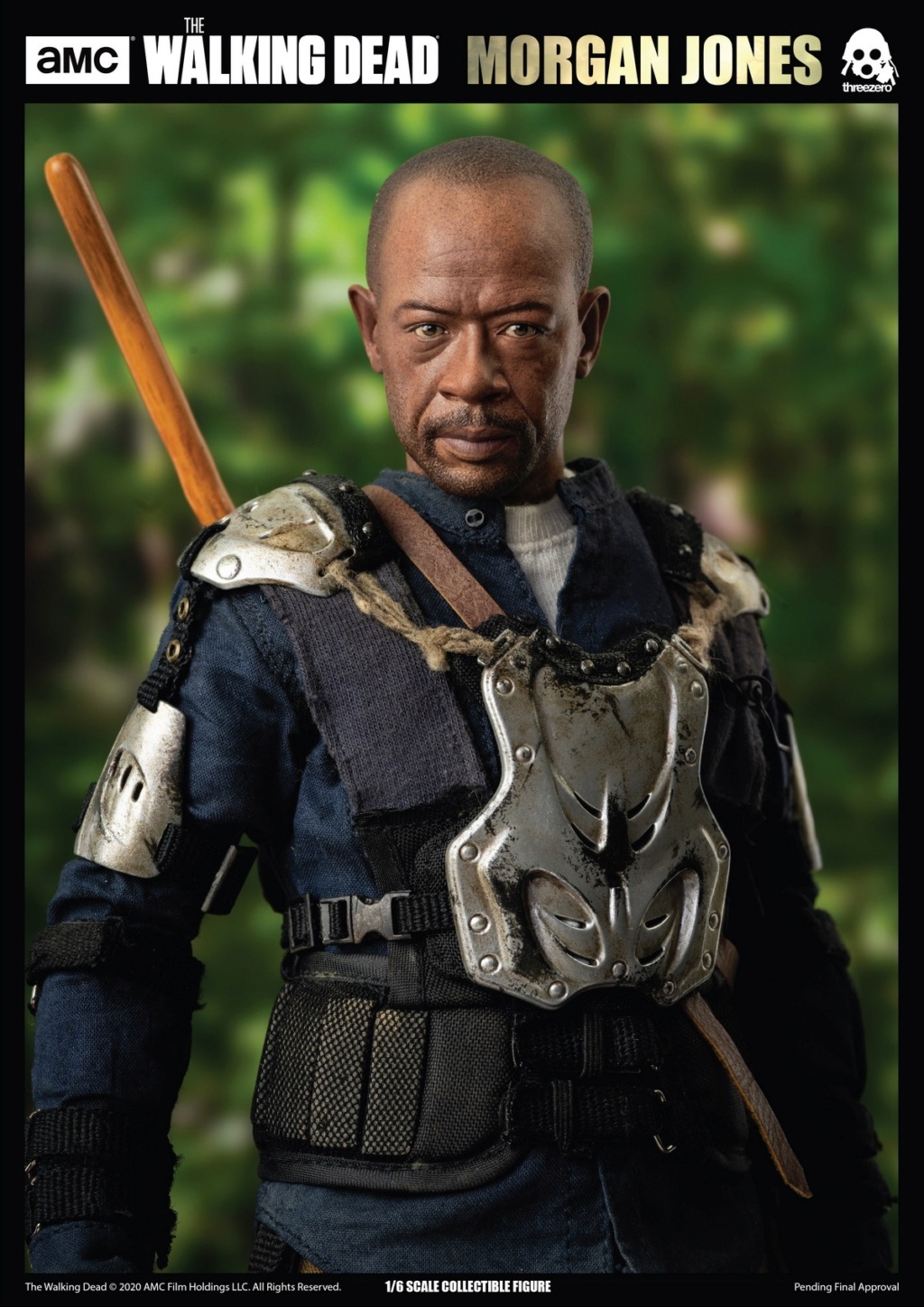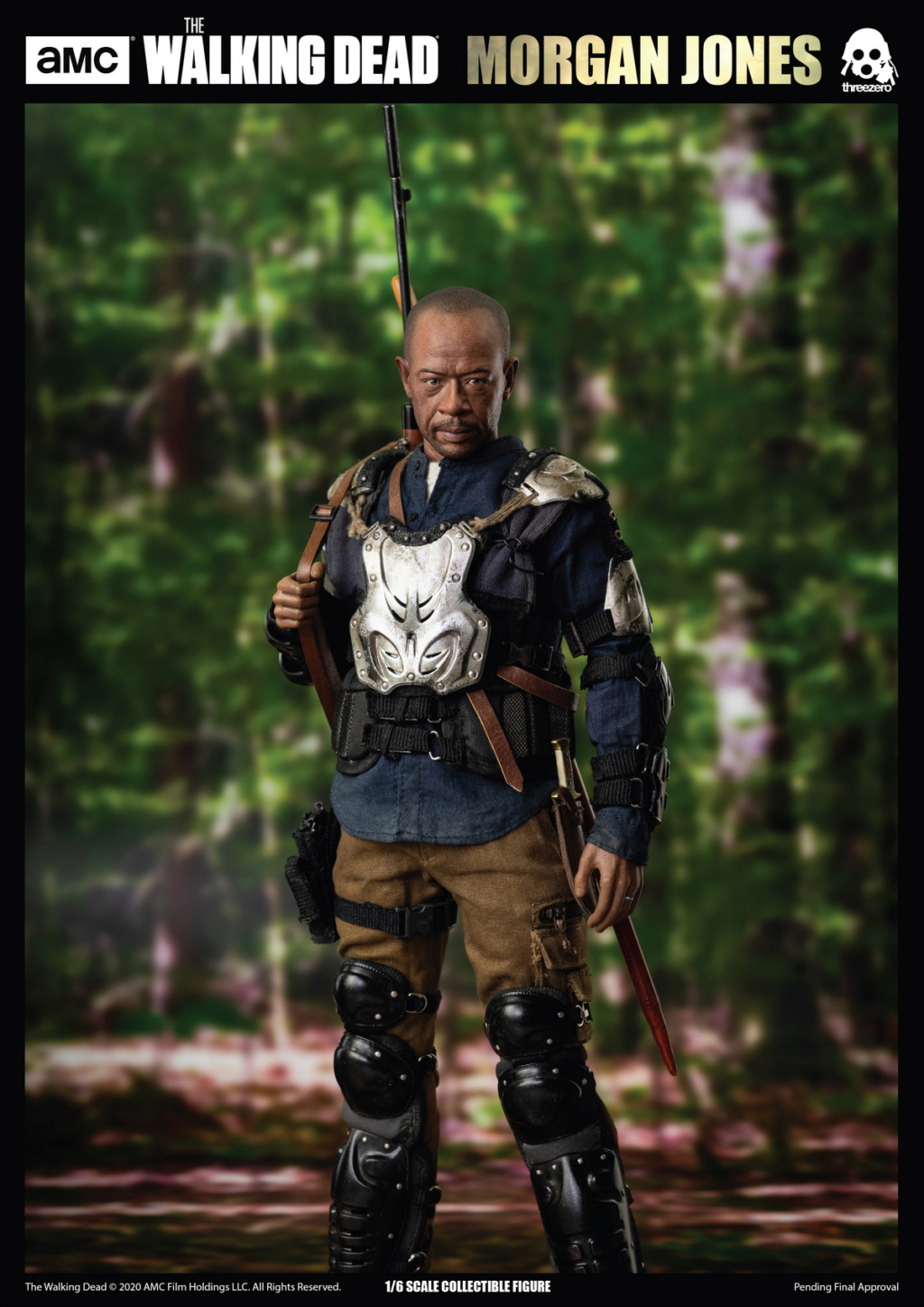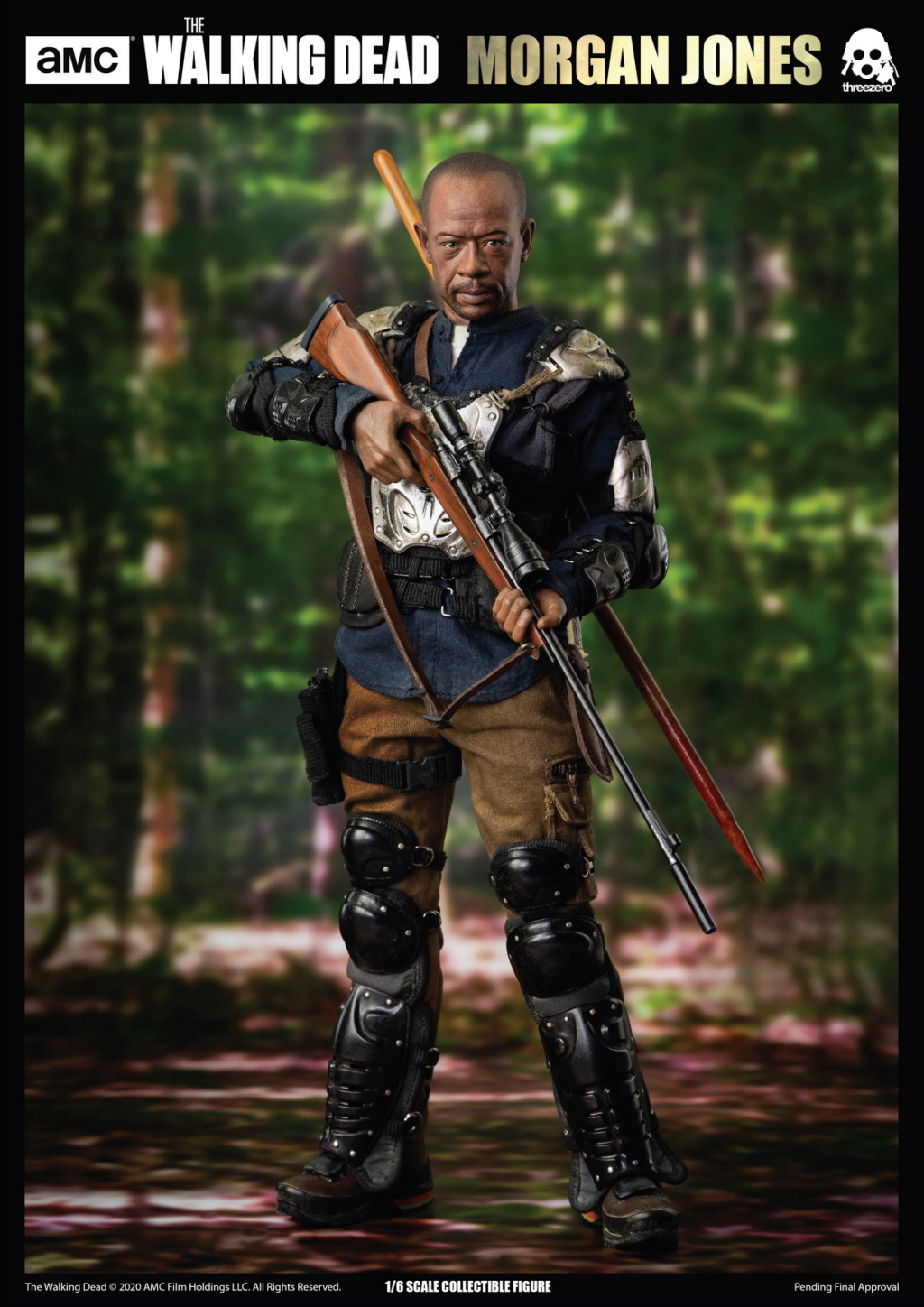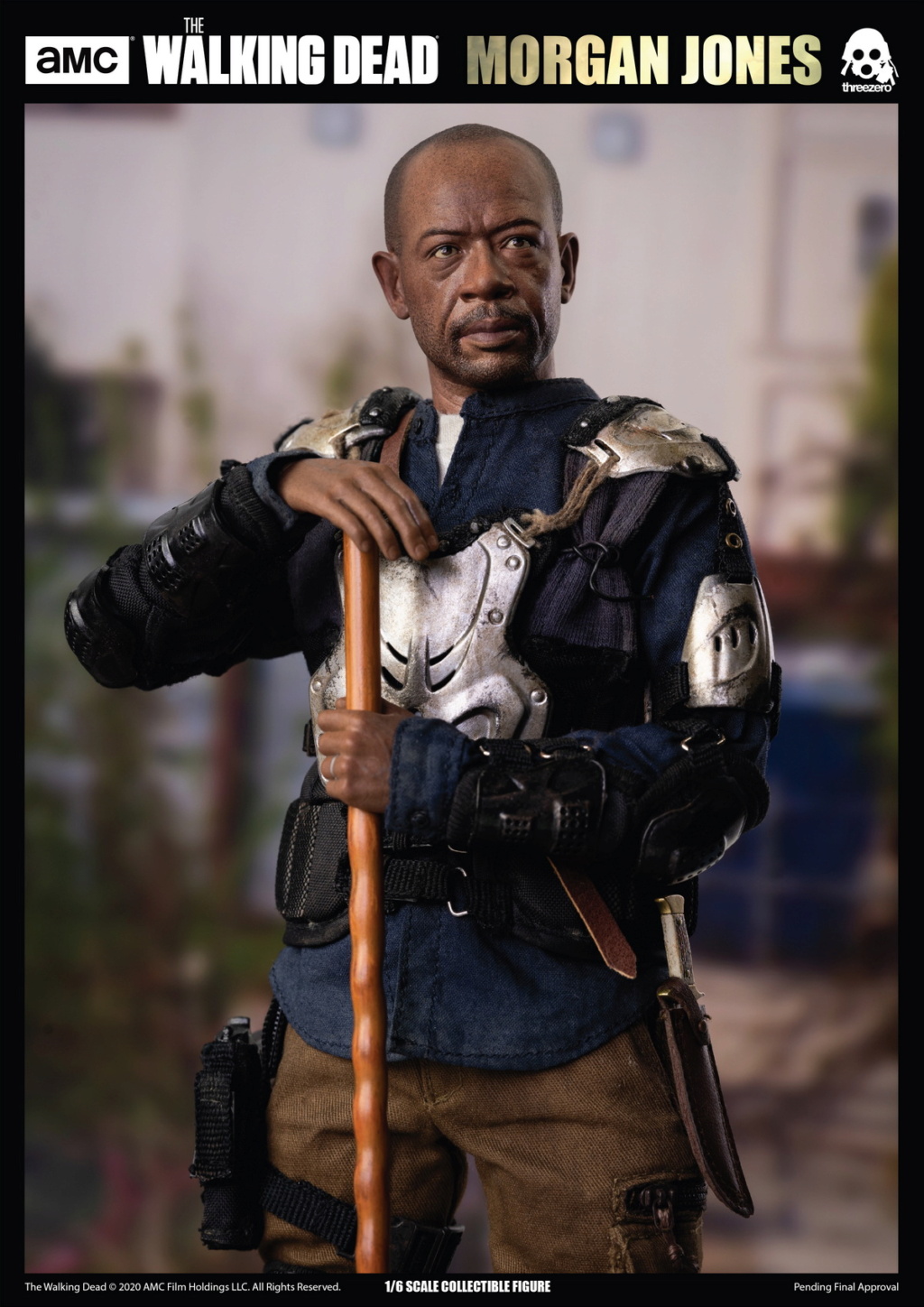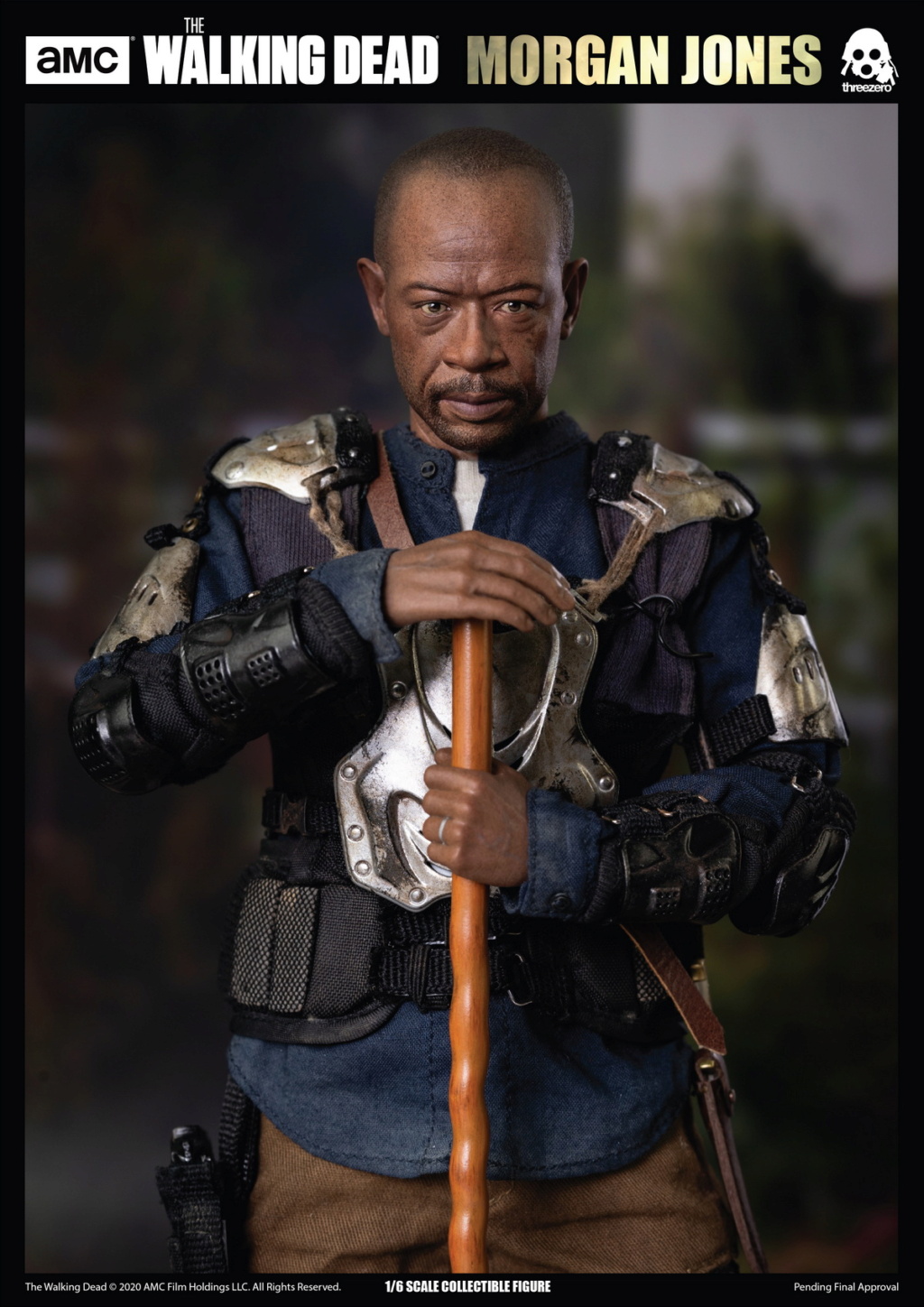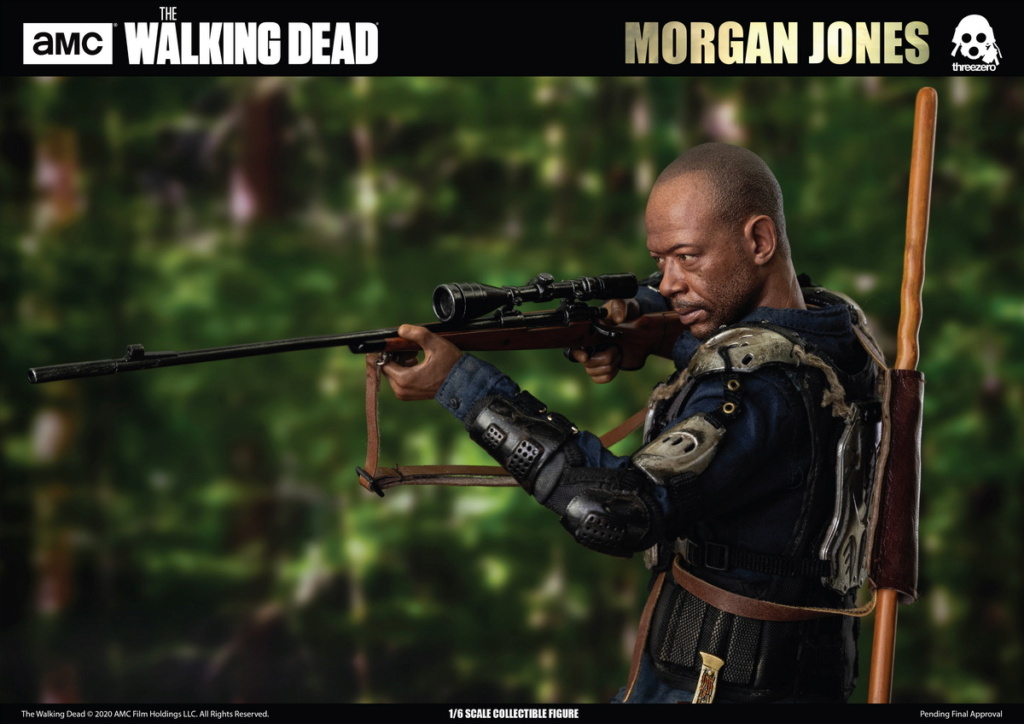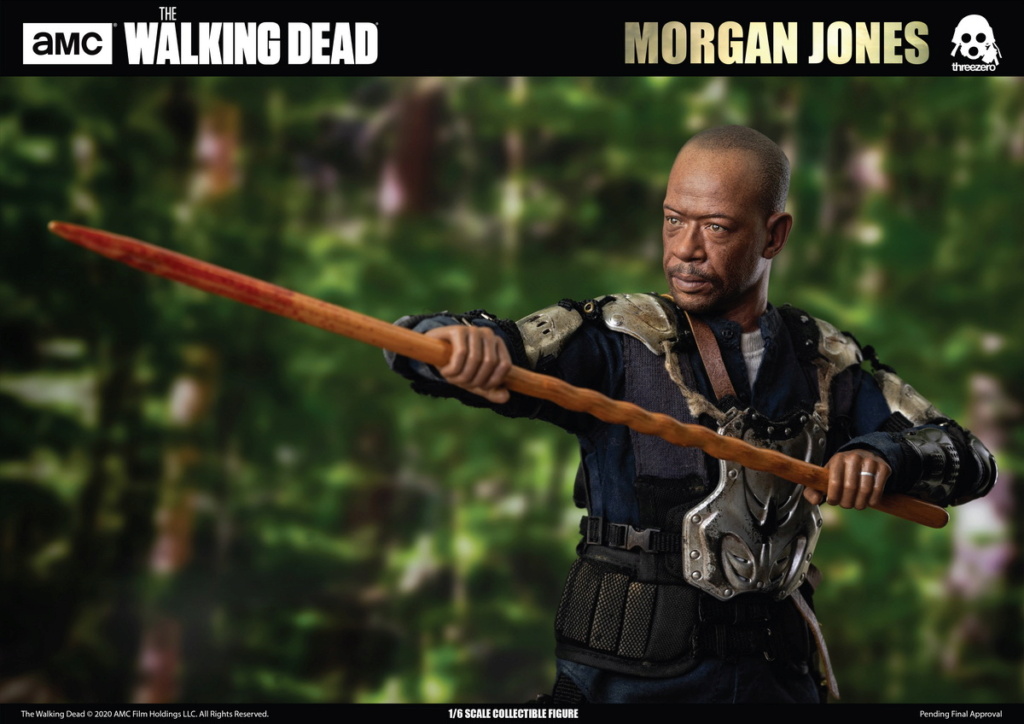 #newproduct
#Threezero
#WalkingDead
#MorganJones
#horror
#TVseries
#male