BettiePage V2 Queen of Pinups 1/6th Scale Action FigureBAR
CODE: 614614989011
Sensual, Sexy, Erotic, Sadistic, Play-mate, Uninhibited…These are just a few names to describe the Queen of the Pin-Ups…the one and only…Bettie Page.
Born April 22nd, 1923, Bettie didn't start her modeling career until 1951. With her striking looks and expressions, along with her full figured body, Bettie became known as the "Girl with the Perfect Figure'. Posing for more than 20,000 photo graphs, Bettie also was a Playboy centerfold as well as a pioneer in the fetish themed photo shoots.
With her departure from the pin-up world in the 1950's, Ms. Page vanished until 1900's when her images resurfaced and began selling to a new generation of collectors and fans.
Packing List:
① 1 x head sculpt
② 1 x TBLeague 1/6 female seamless body with metal skeleton
③ 3 pairs x interchangeable hands
④ 2 pairs x feet
⑤ 1 x one-piece swimsuit
⑥ 1 x dagger with sheath
⑦ 1 x base & holder
Bettie Page
Gender: Female Horoscope: Taurus Date of Birth and Death: 1923-04-22 to 2008-12-11
Place of birth: Nashville, Tennessee, USAProfession: ActorMore foreign names: Betty Mae Page (real name) / Girl with the Perfect Figure (nickname)
Born in Nashville, Tennessee in 1923. Betty started doing various modeling jobs when she was young, but she has not been appreciated by mainstream media.
In 1952, she started to shoot mail order photos. Many of her beauty photos during this period are SM themed.
Betty Page was the first restraint model, and she quickly became the hottest pinup girl in New York.
Betty also took off from time to time in the poster, and of course Hugh Hefner quickly caught up.
In January 1955, Betty boarded the extra large folding centerfold of "Playboy."
Betty Page is a southern beauty with jet-black hair and iconic bangs.
She showed the female body in a way that many people had never seen before. Those photos were controversial and Betty became popular.
Page has never shown direct sexual content in photos or movie scenes, at best nude photos.
Her provocative posture is very outstanding and attracts the public.
Betty Page has a great influence on the fashion industry and the modeling industry, and she is praised for it.
In the process of promoting the acceptance of popular culture, she played an important role.
Betty Page is dubbed the "Queen of Portraits" because she is widely known for her black lace suit.
She has a perverse temperament and a strange behavior. In the late 1950s, she was imprisoned in a mental hospital due to a mental breakdown attacking the landlord.
Betty was diagnosed with severe schizophrenia in 1992 and was released from the hospital.
She hired an asset manager and started to make money from her image.
Betty Page died of pneumonia in a hospital in Los Angeles in 2008 at the age of 85.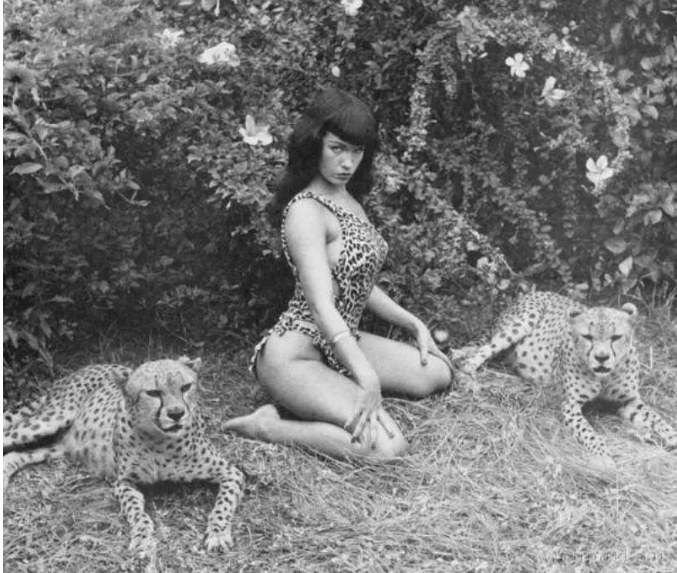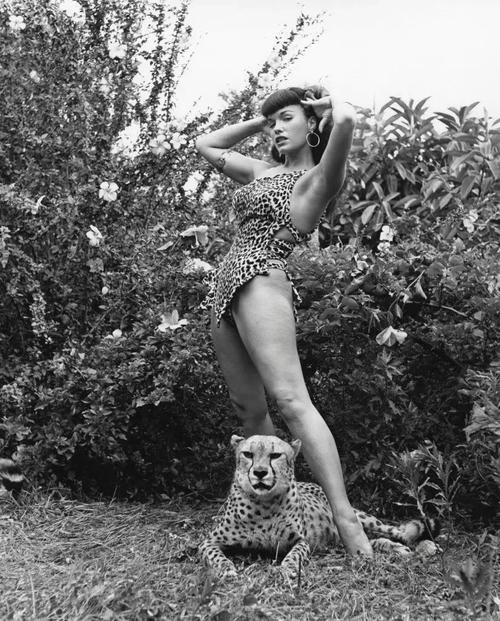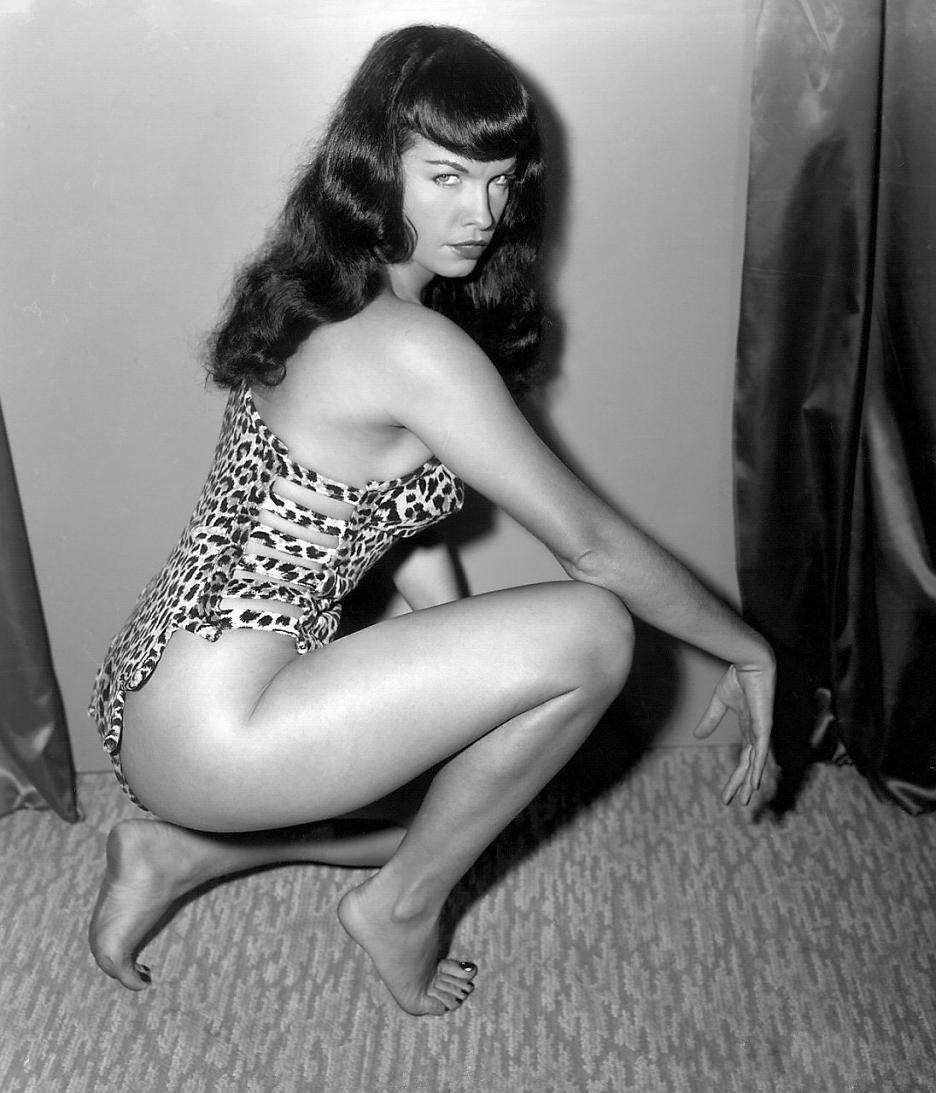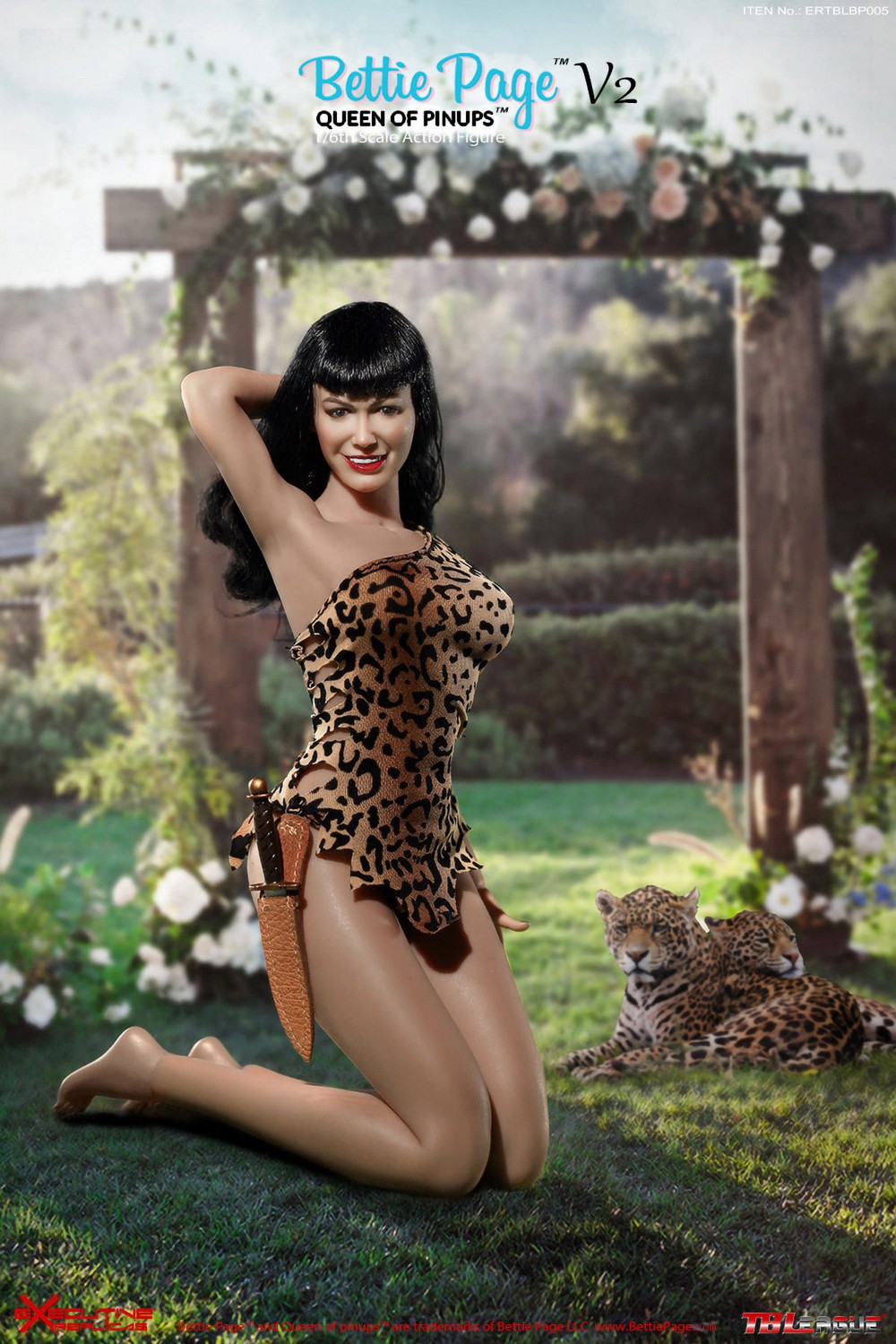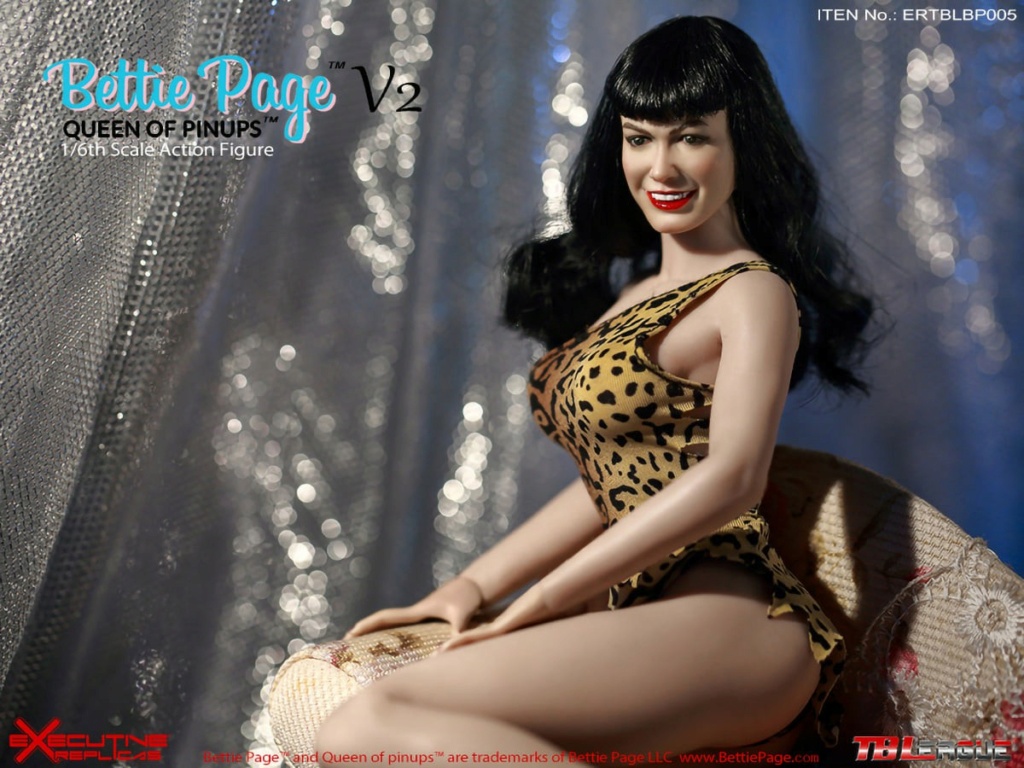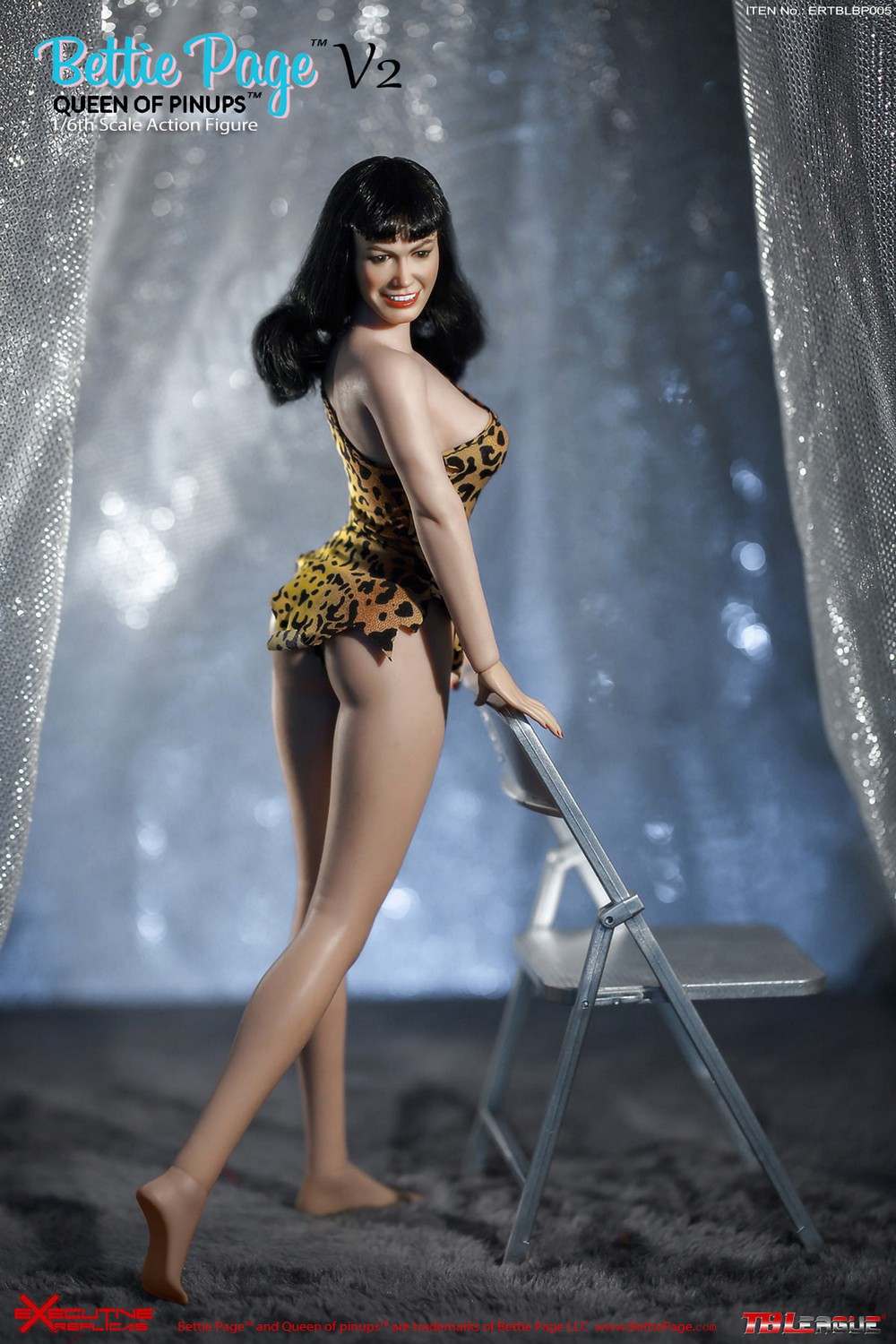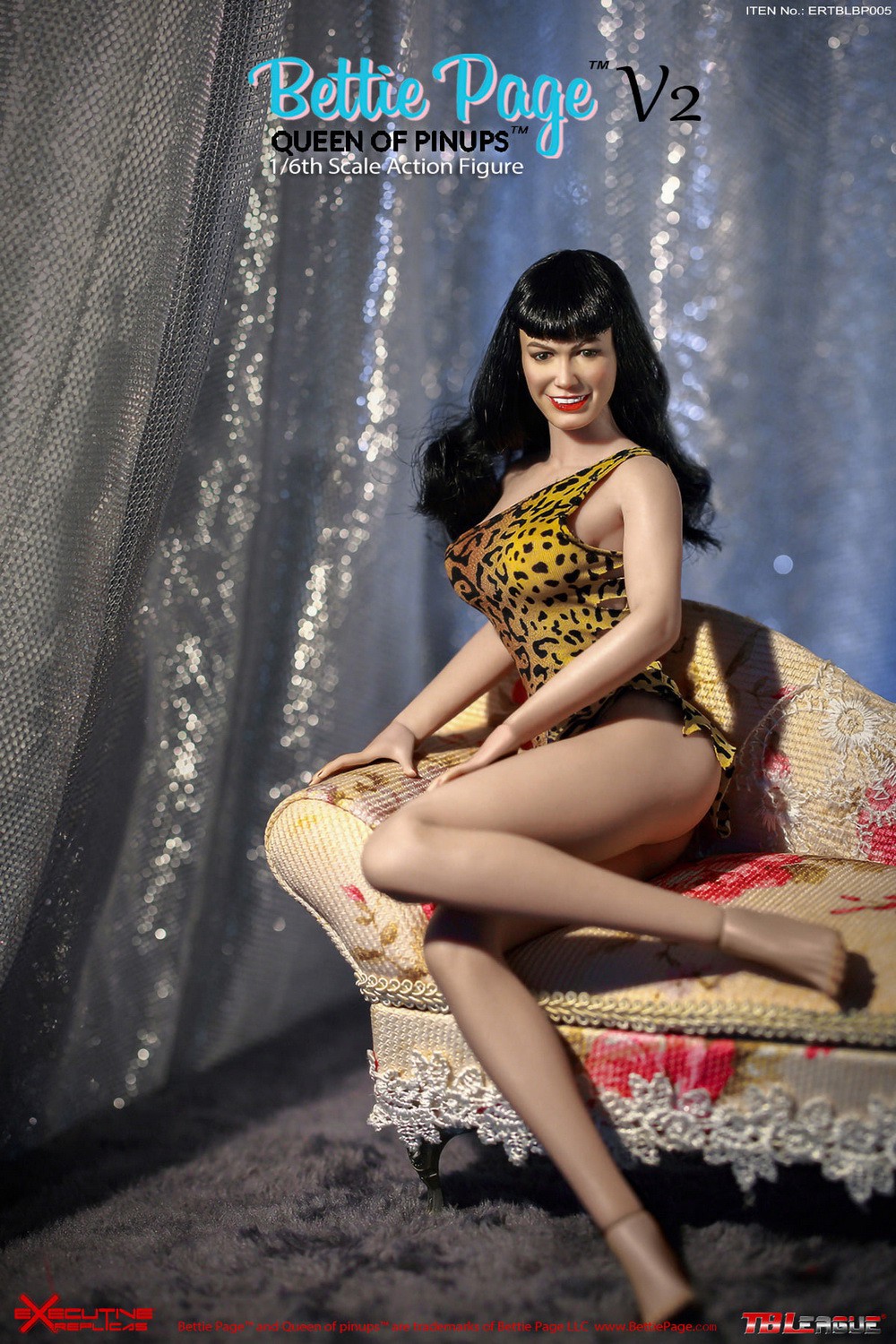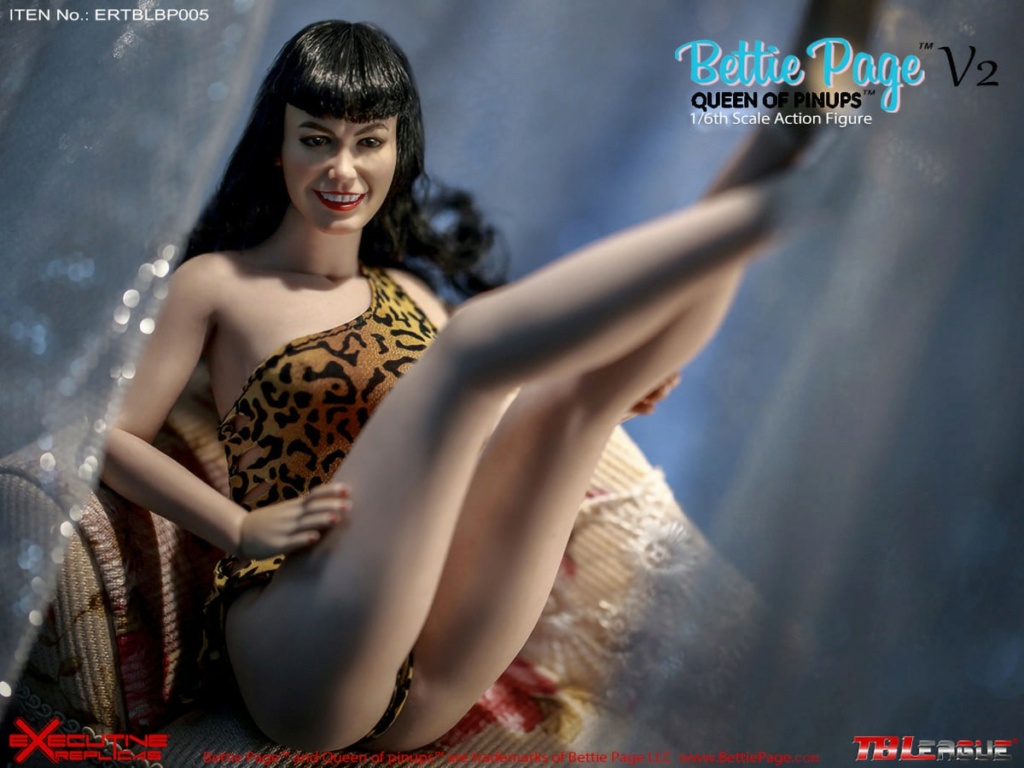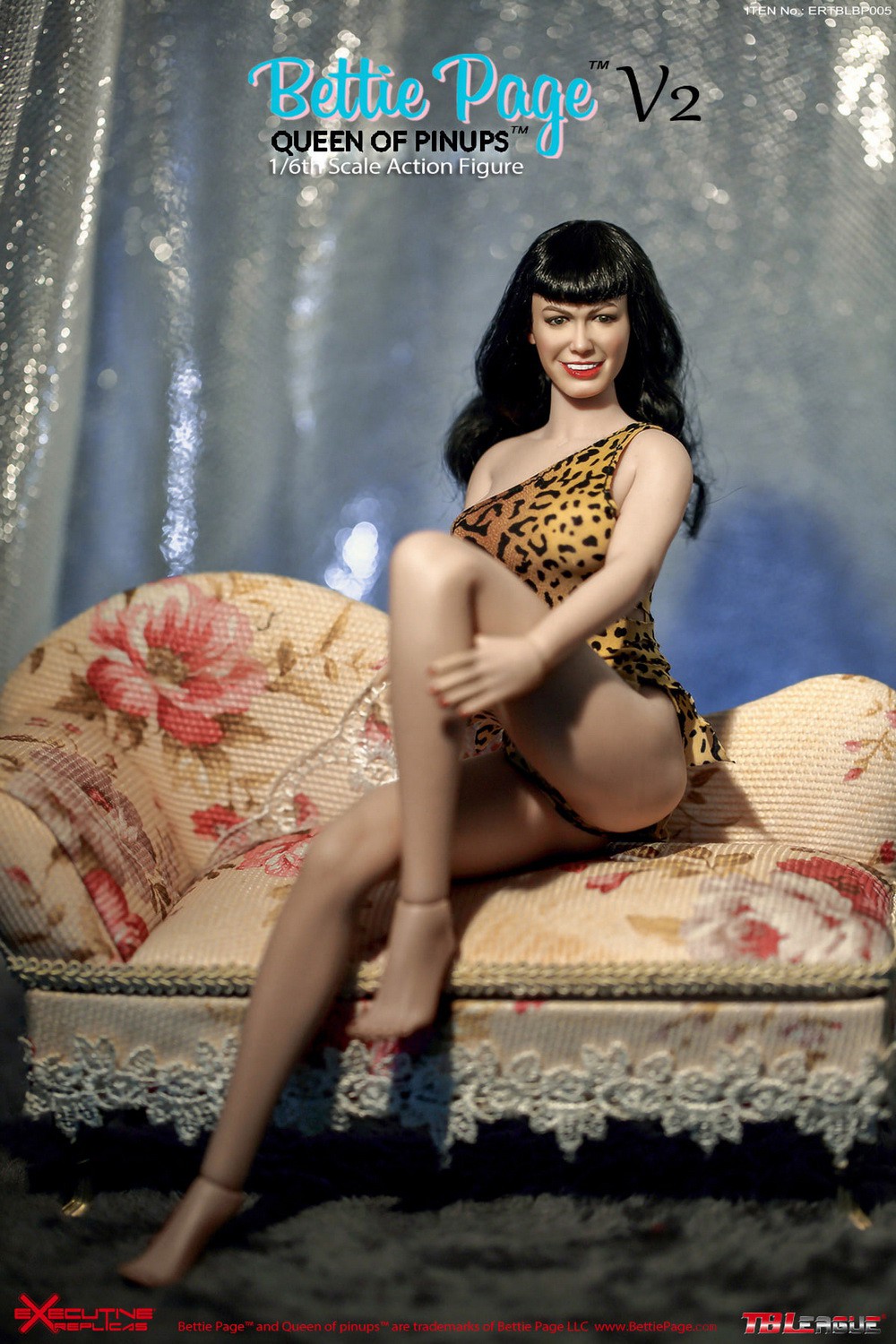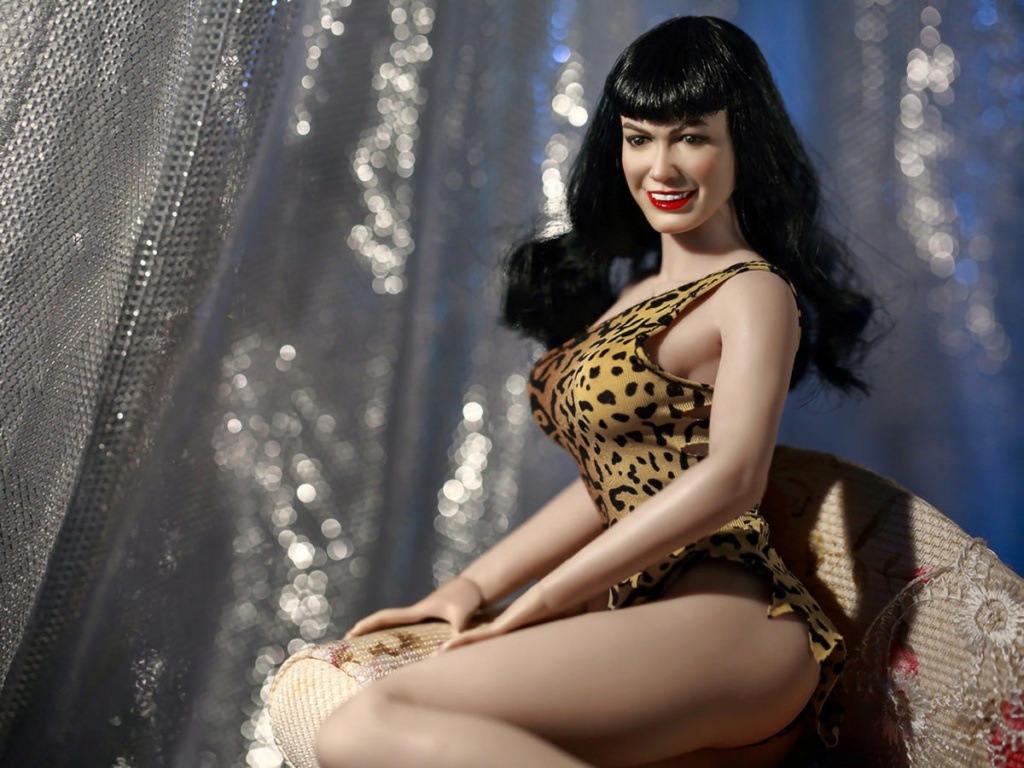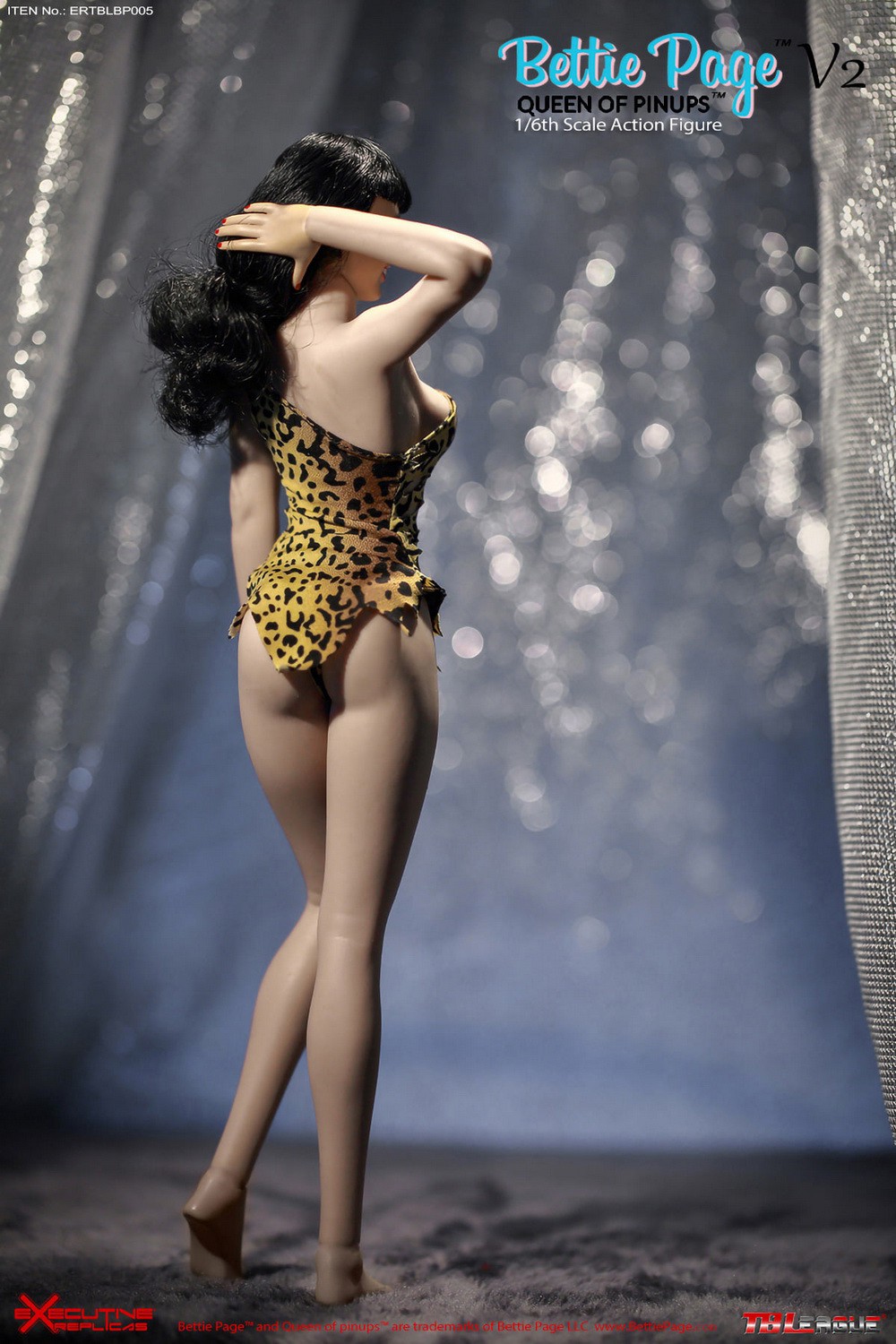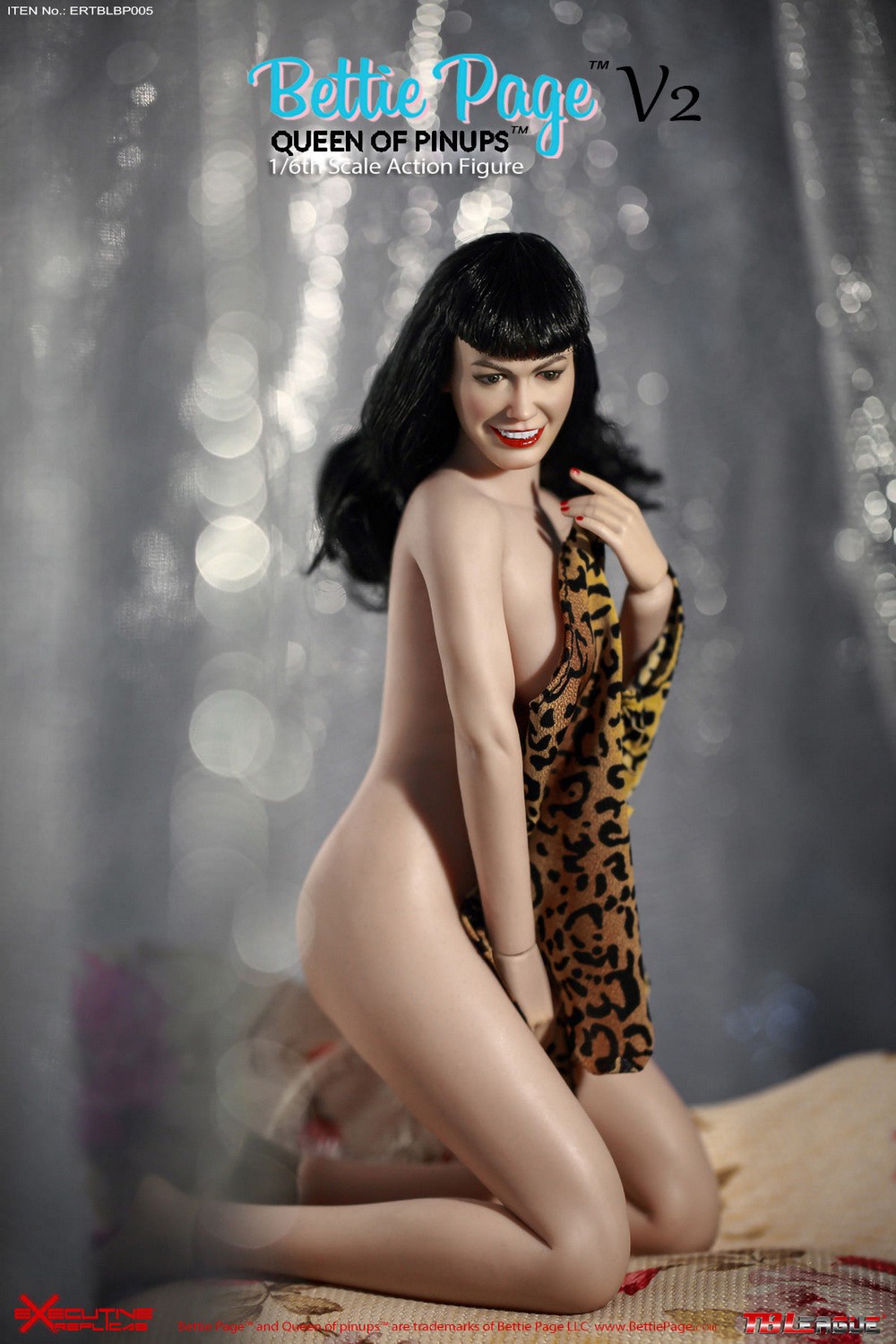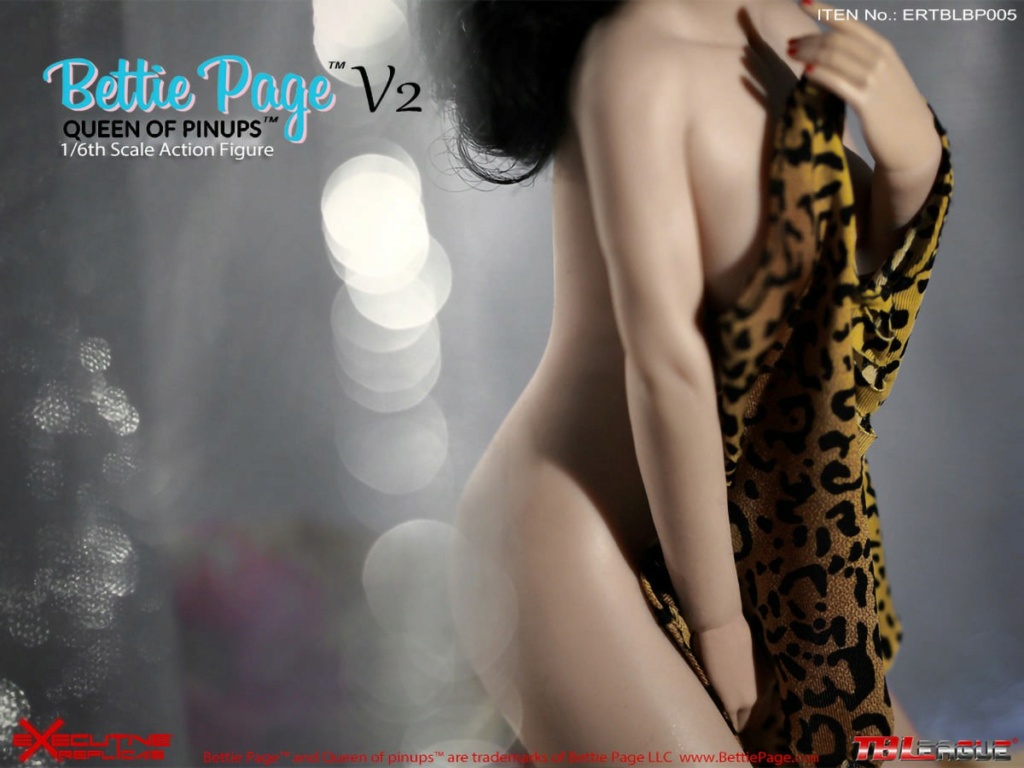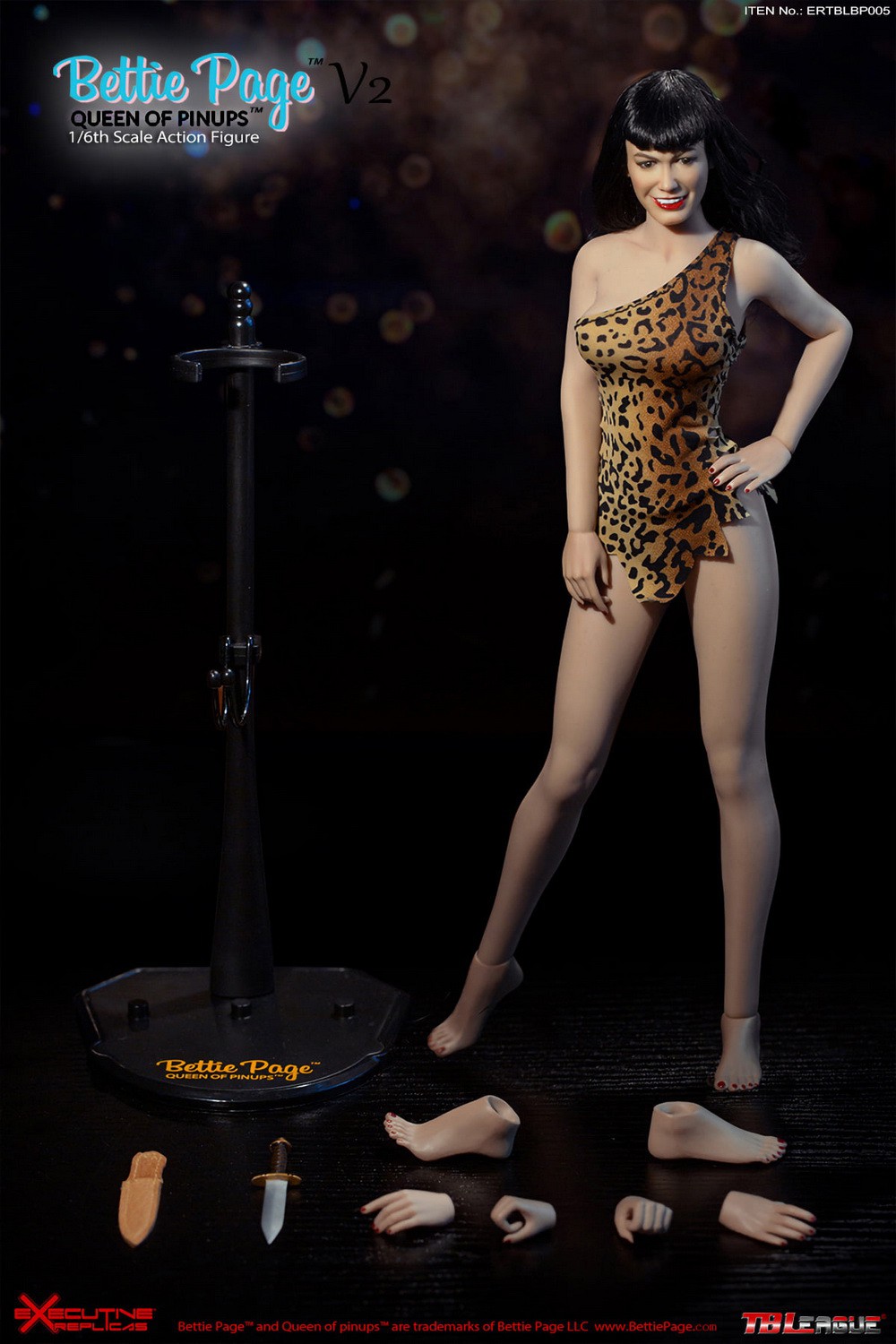 #newproduct
#ExecutiveReplicas
#TBLeague
#BettiePage
#female
#model
#Pin-Up