Last August I posted this first Part on MWD and I thought I would post it here this year.
Part 01 Aug 2017
 I think Kefira (Treasure Hunter) is my oldest PHICEN/
TBLEAGUE
Adventure Figure & Vampirella was my newest PHICEN/
TBLEAGUE
action figure.  
Both figures were originally purchased MIB, Kefira a few years ago in early 2015 & Vampirella in 2017 & both figures have been slightly customized
Kefira with a new outfit (Irongel Gal) & Vampirella with a new HS. (Very Cool Toys Milla)
 I think Kefira maybe the First Generation(?) PHICEN/
TBLEAGUE
with the Plastic Armature (ratcheting joints) & Vampirella is the  
7th(?) Generation with the Stainless Steel Armature (smooth movement joints) both utilize medical grade material.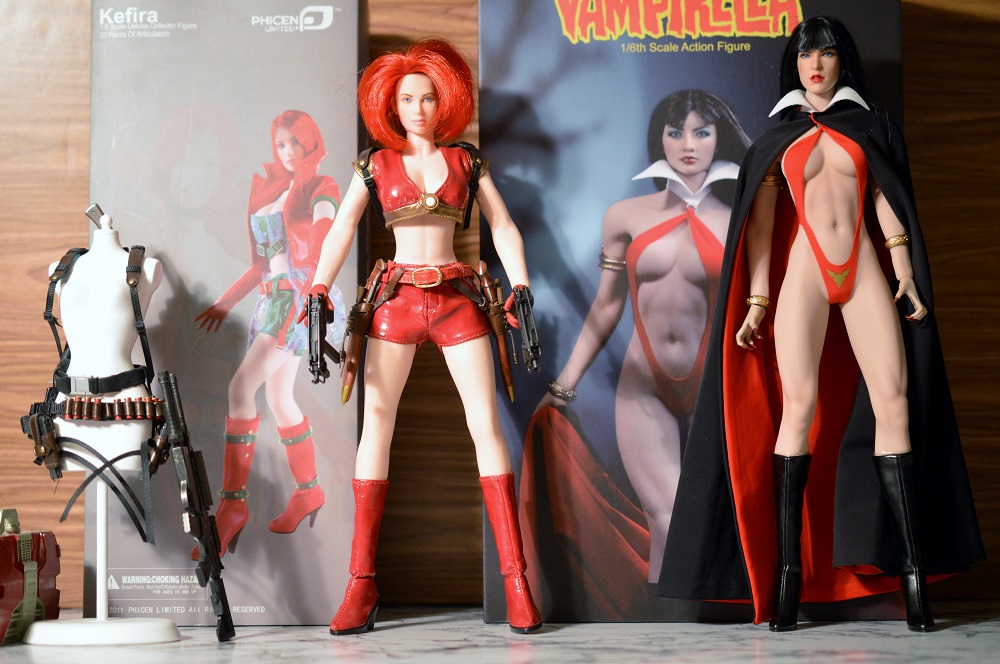 Hosted on Fotki
Kefira likes to be prepared for almost any situation that may arise.
PHICEN/
TBLEAGUE
has came along ways in the past 6 years & think it will be interesting to see what they will look like in another 6 to 10 years.
I bet Vampirella will look primitive like Kefira does now.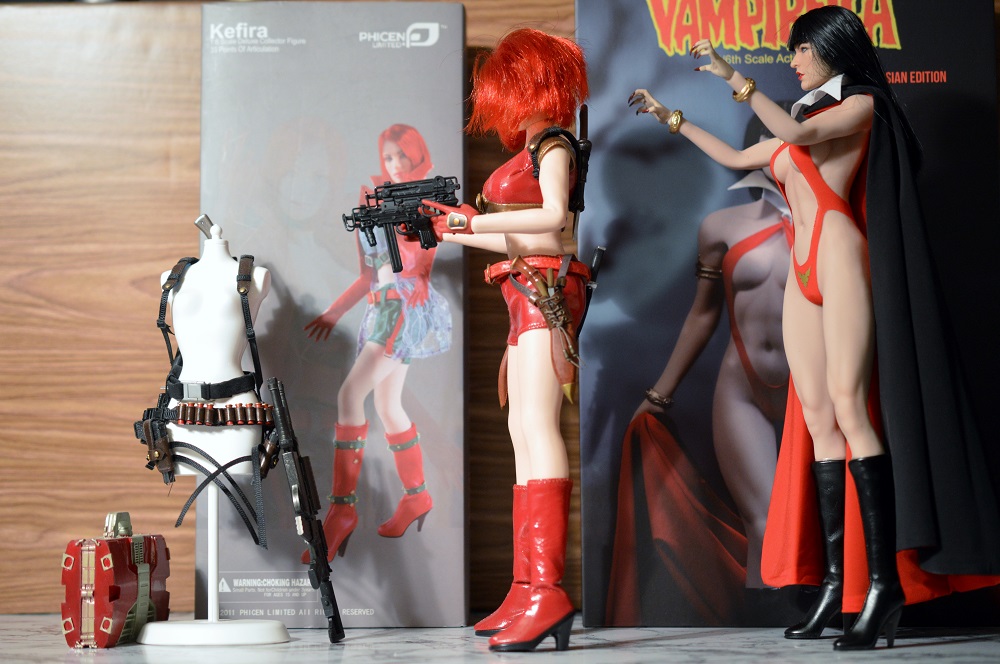 Hosted on Fotki
Probably not one of Kefira better ideas to turn her back on a Vampire but I suspect she won't make that same mistake twice.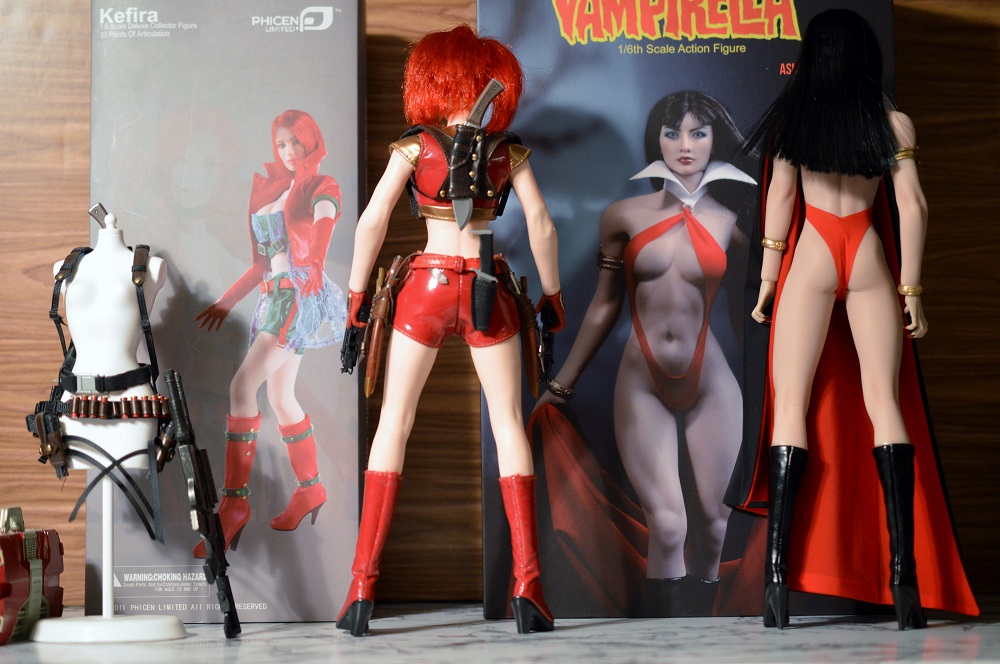 Hosted on Fotki
I think Kefira has held up pretty well for her age but unfortunately her original outfit didn't. (dry rot)
Hosted on Fotki
How Kefira originally looked back in early 2015 when I first got her.
Part 02 Aug 2018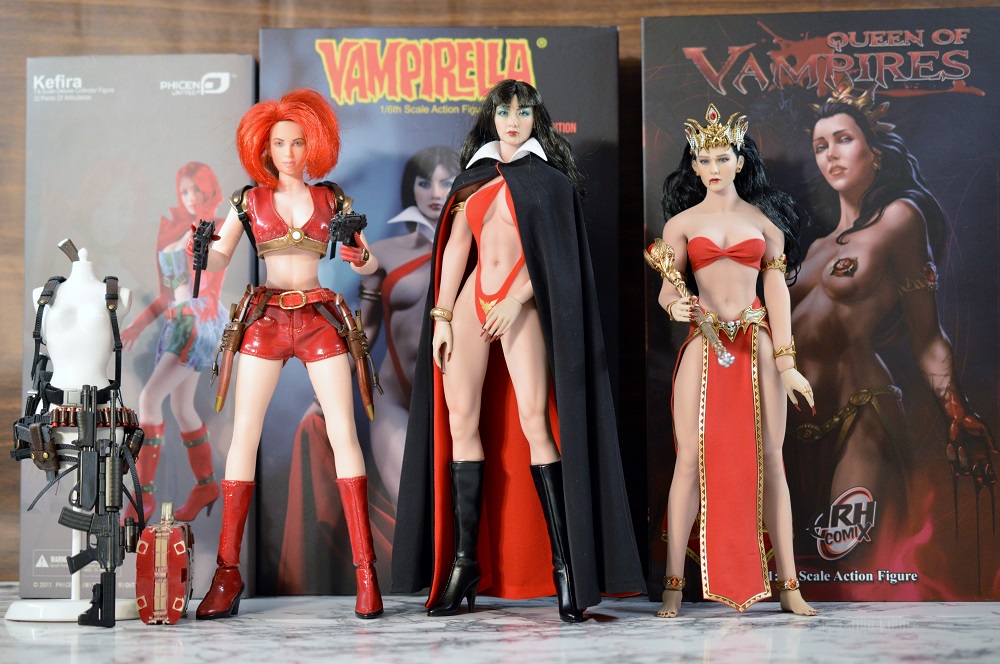 Hosted on Fotki
TBL/Phicen Kefira (2011)
TBLEAGUE
Asian Vampirella (2017) and
TBLEAGUE
Queen of Vampires Arkhalla (2018)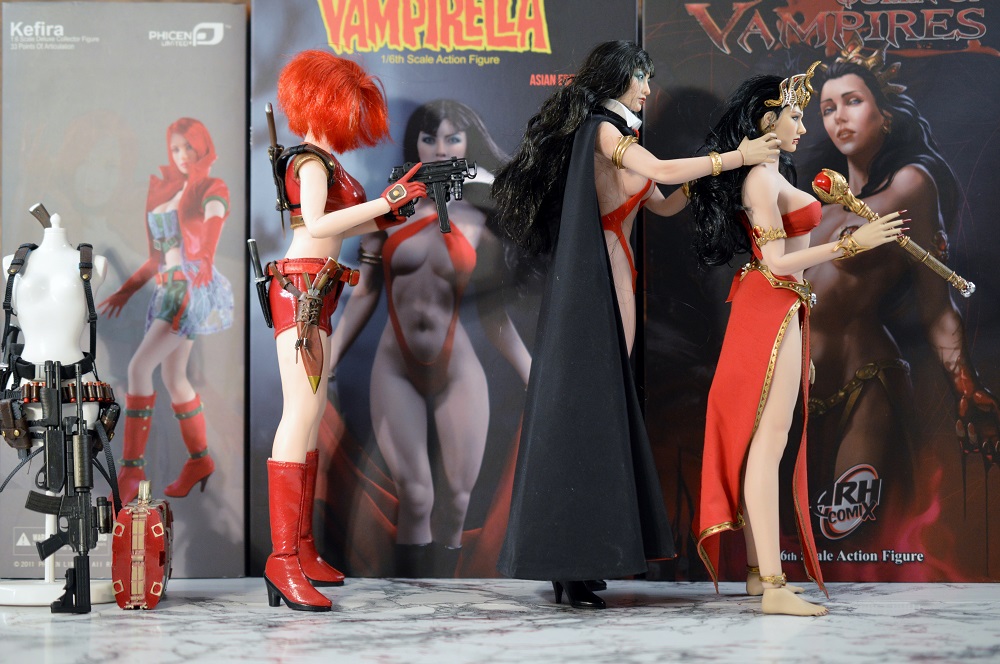 Hosted on Fotki
It looks like Vampi is still holding a grudge.
I thought this might be of interest?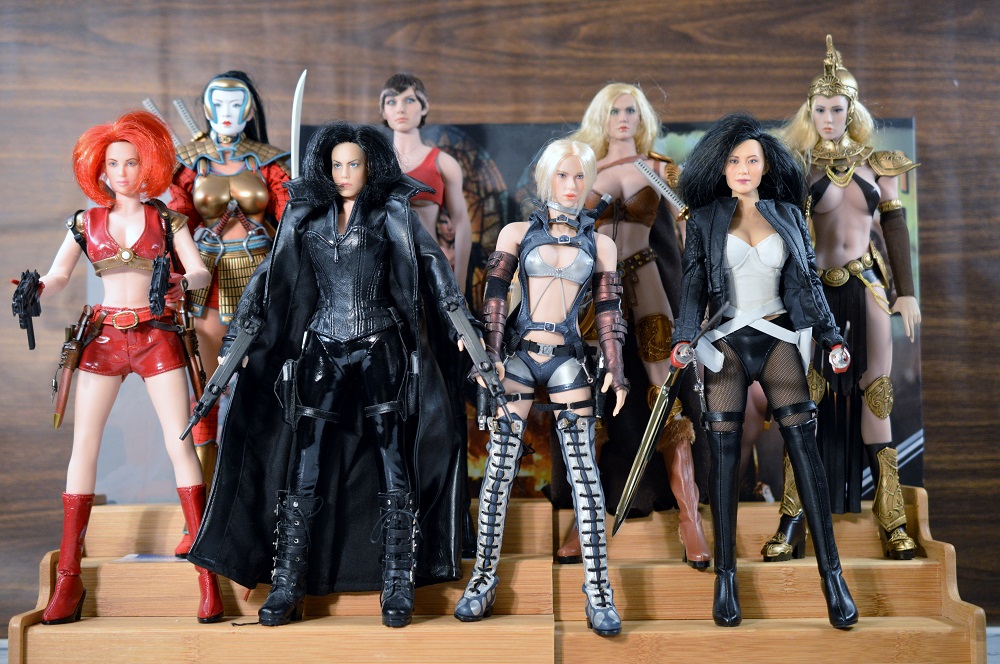 Hosted on Fotki
Front row, left to right. All plastic skeleton.
TBL/PHICEN Kefira (2011) PHICEN SELENA (2012) PHICEN NINA Ver.1.0 (2013) and PHICEN Lady Magician V4 (2014)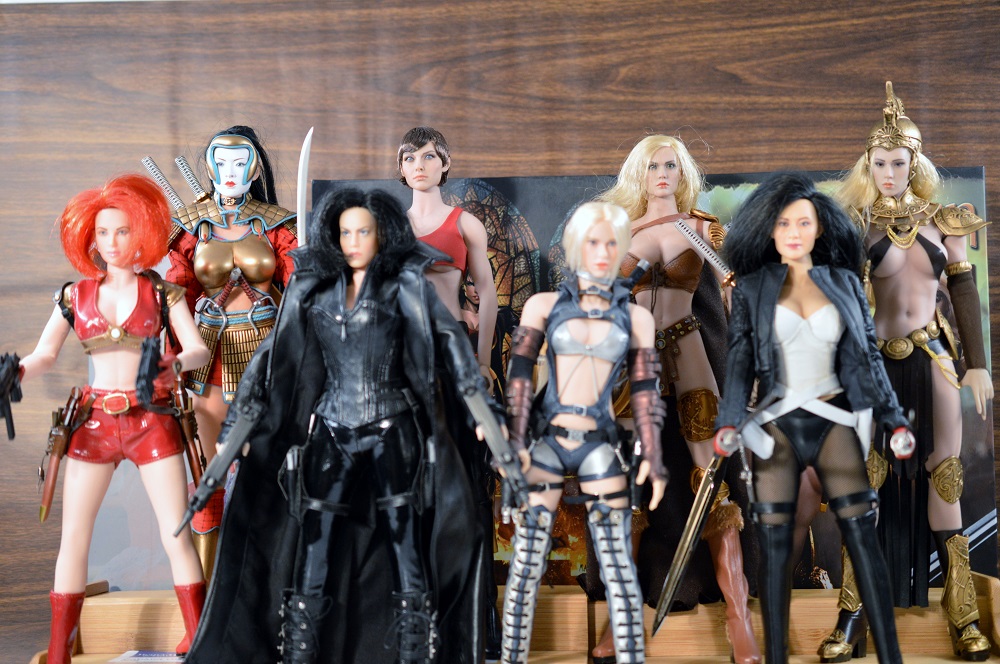 Hosted on Fotki
Back row, left to right. All Stainless Steel Armature.
PHICEN Shi in Battle Armor (2015) PHICEN MERCY DANTE (2016) PHICEN Arhian Head Huntress (2017) and
TBLEAGUE
Athena (2018)
Thank you for looking  
Comments are welcomed.
 Bad Wolf
#fantasy
,
#female
,
#phicen
,
#tbleague