When these sets first showed up as
pre-orders
, I liked them but wasn't sure if I was going to go for them. Eventually I decided to pick one up, largely so I could put together a Cap figure matching the nice rendition of Peggy Carter by JX Toys that I
reviewed
some time ago.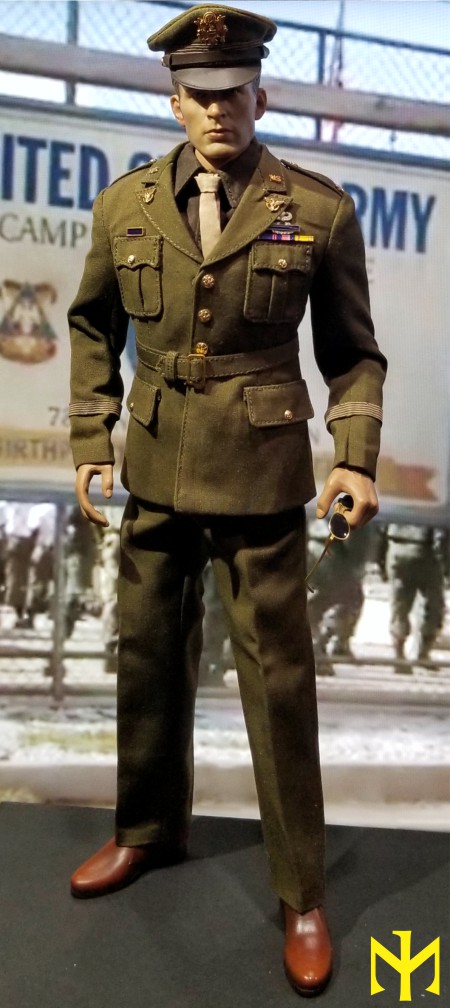 The set includes a shirt, pants, shoes, coat, belt, tie, and cap, as well as a number of accessories that allow for achieving slightly different looks.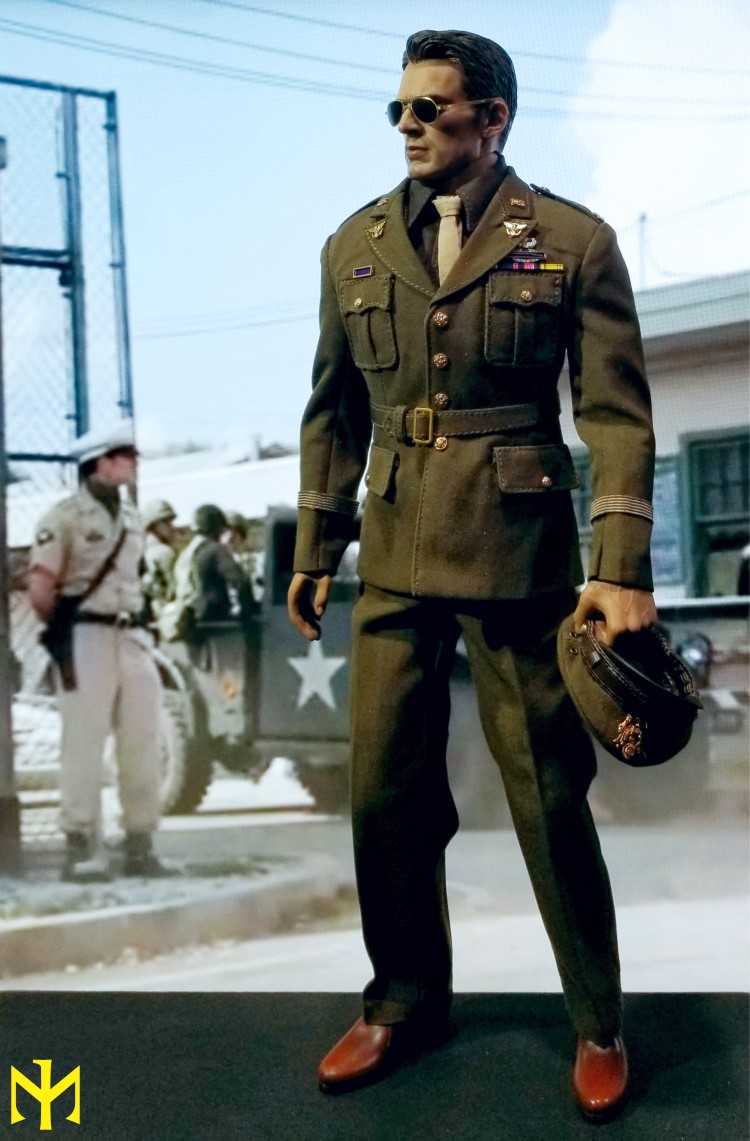 It comes neatly packaged in a simple cardboard box with an image of the fully-outfitted figure.
I mounted everything on a TBLeague M31 body, which was suitable for Chris Evans' height and probably the only TBLeague body to be reasonably easy to dress up in these clothes.
The cap had some trouble fitting over the sculpted hair of the HT head sculpt I chose, but perhaps it would be easier with other heads.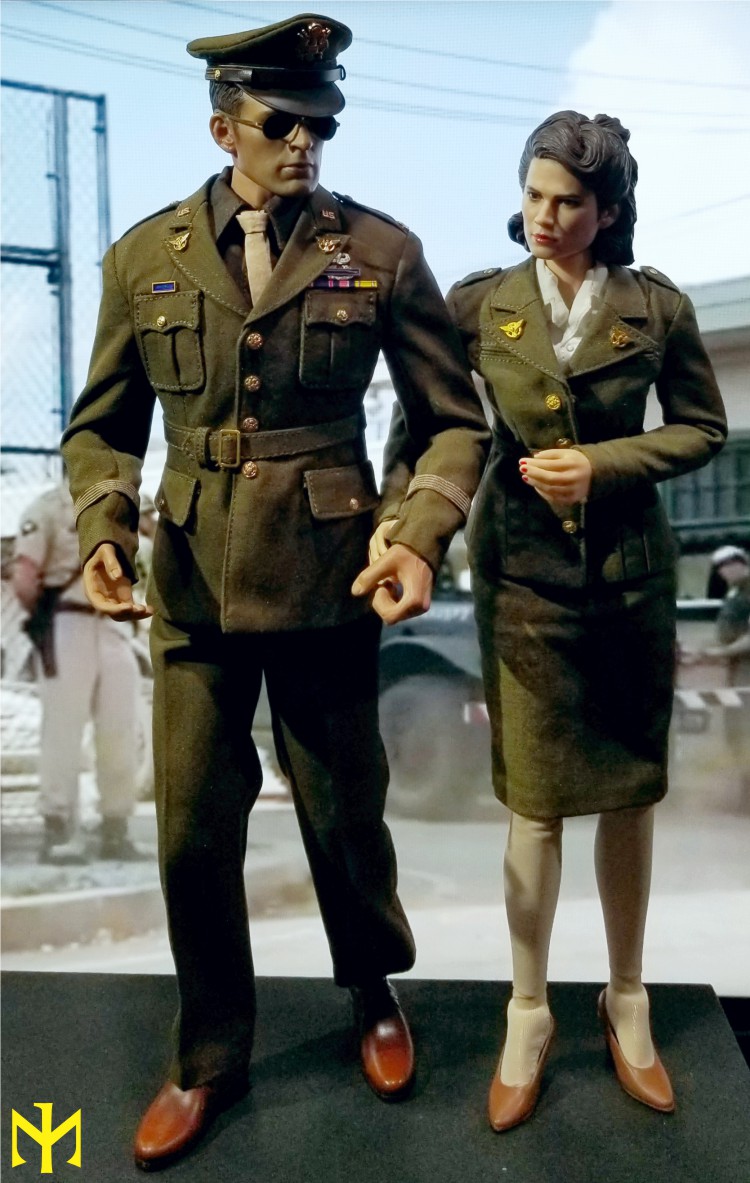 The tie has the tendency to want to jut out from the body. I restrained it with double-sided tape and the jacket, but it was annoying enough to keep me from trying to depict the look without the jacket on. Peggy tried to help adjust it, as it also kept going crooked.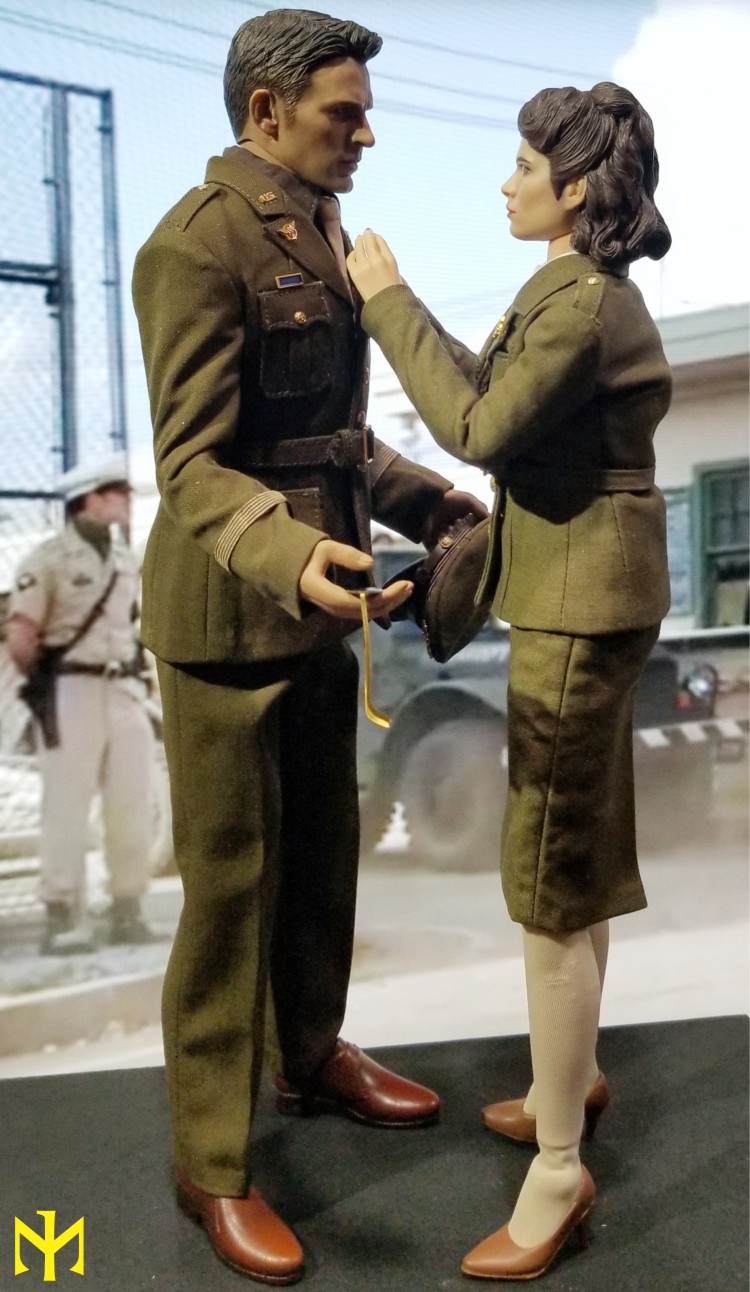 Not sure whether the tie ever got properly fixed, but those two sure did...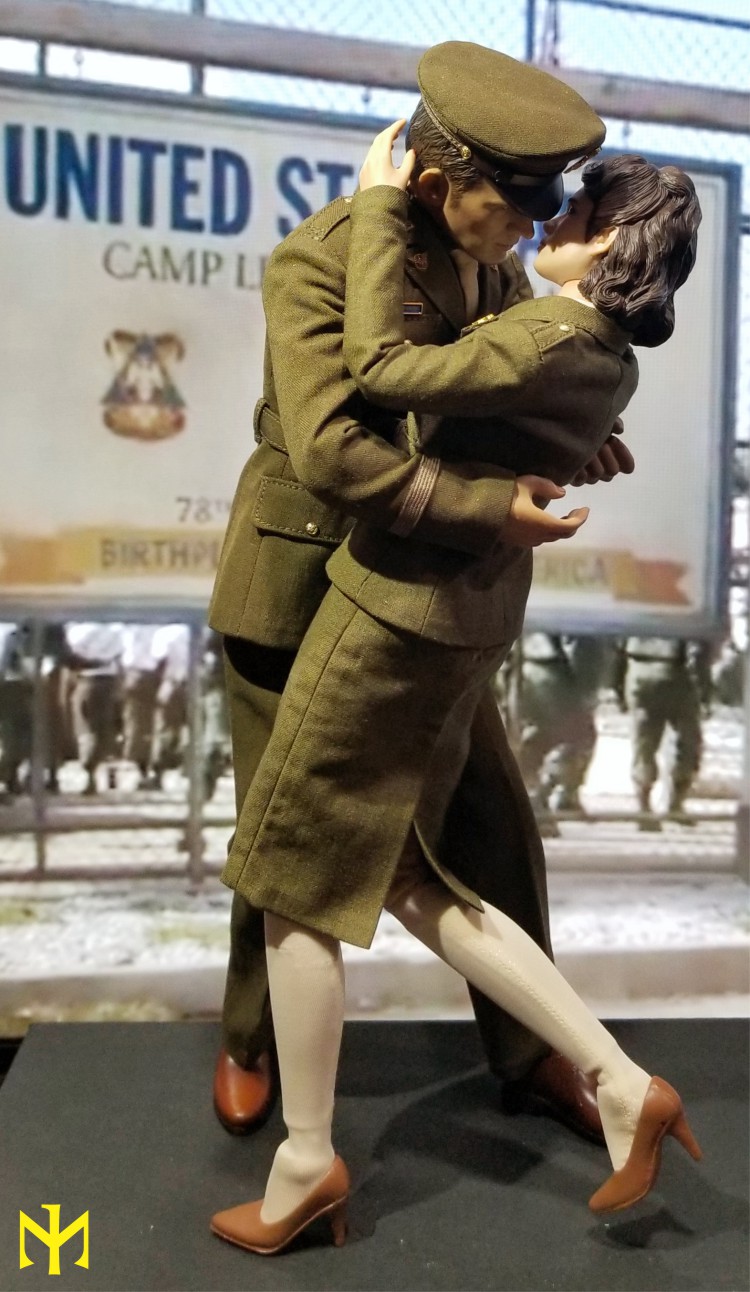 While some of the accessories came already attached to the uniform, others were left to me. This was not just a question of the ones that are interchangeable or optional (the extras I did not use are in the photo below), as several were definitely an integral part of the uniform/look -- e.g., the badge on the cap, etc.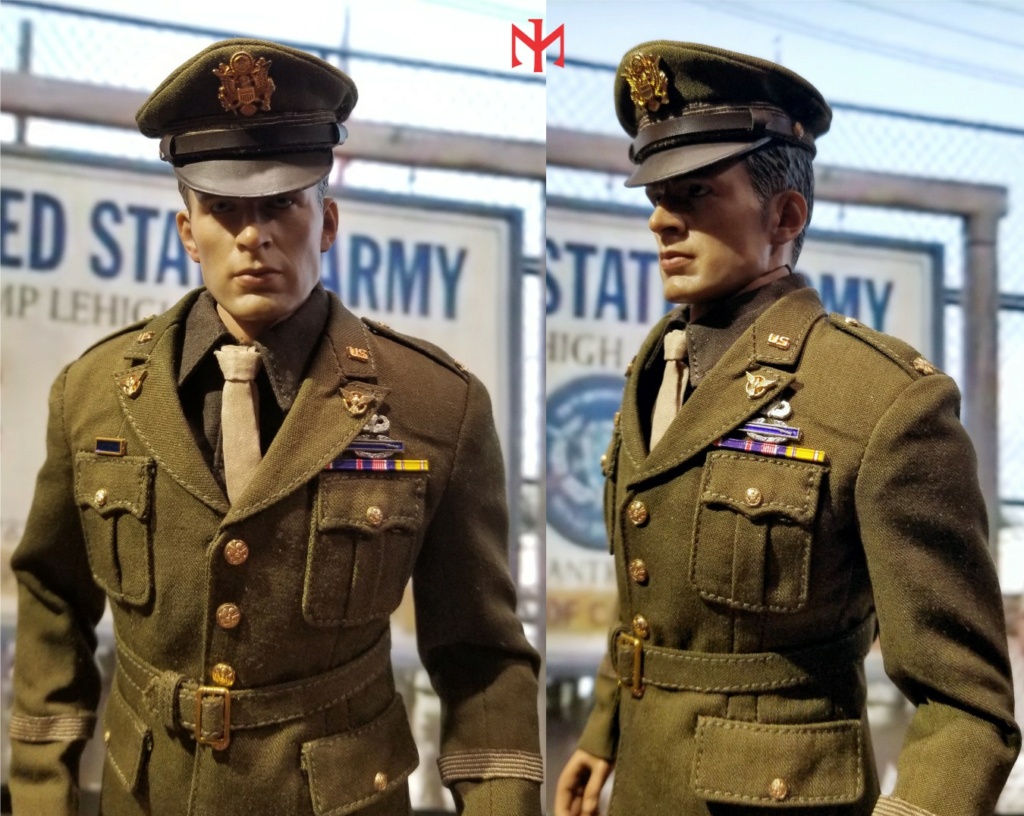 Attaching these tiny items with glue is a pain, so I don't plan to mess much with the outfit now that I have put it together. Perhaps someone can advise on the best part of glue for this sort of thing; I used Gorilla superglue (without expecting it to work perfectly), and indeed some things got detached and had to be redone. The armbands are essentially lengths of ribbed cloth tape that you have to put on the lower sleeves, and require some care doing so; they can also come undone.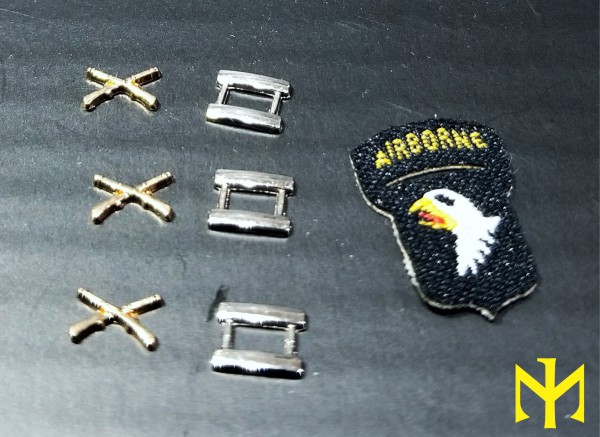 Overall, the outfitted figure looks good, and although the layers of clothing and the relative stiffness and tightness of the jacket impede the articulation a little, it works pretty well.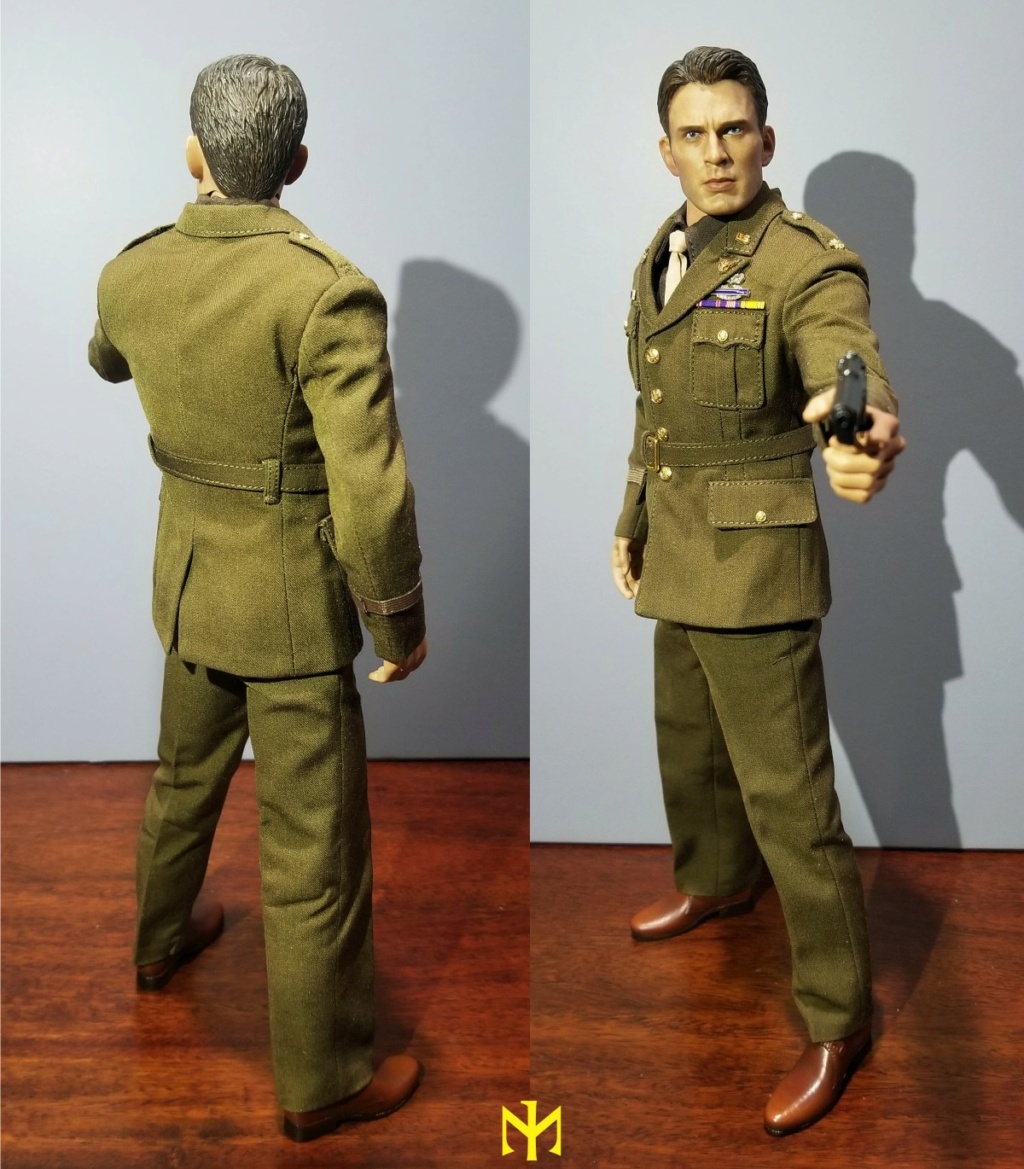 He certainly passed the sitting test well enough for Peggy to get cozy.
The sunglasses are all one piece of thin, bendable metal, although they have a nice reflective finish on the front side. You can bend their temples to fit the head sculpt of your choice, and they sit pretty well.
Here is a closer look at the sunglasses, thanks to Ovy's question --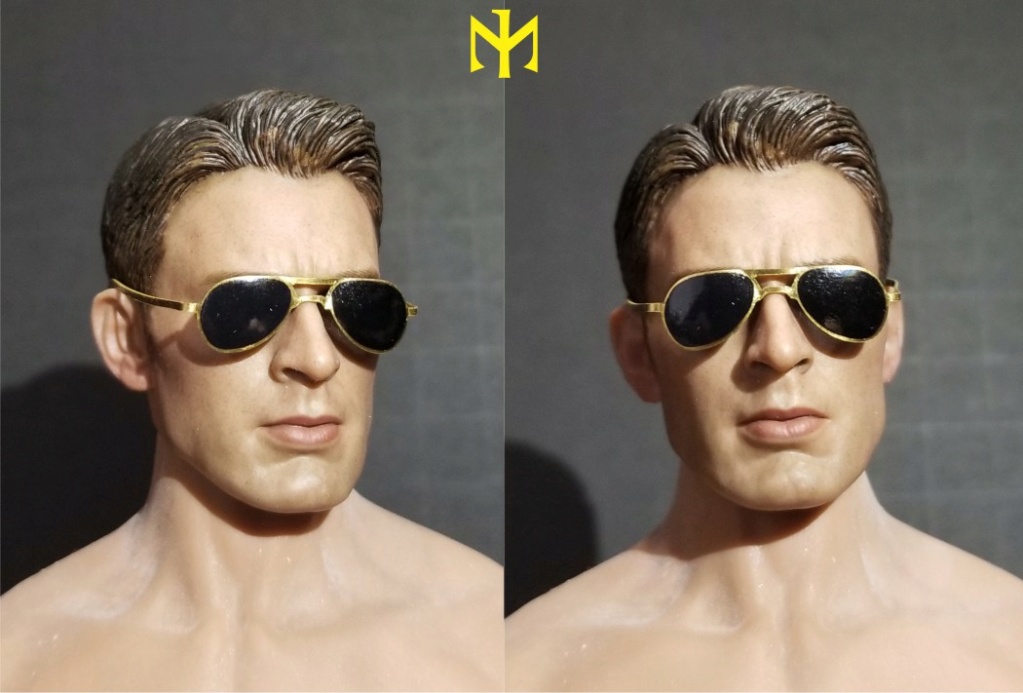 All in all, a pretty nice set, and one that will probably be a viable option if you want to put together this look.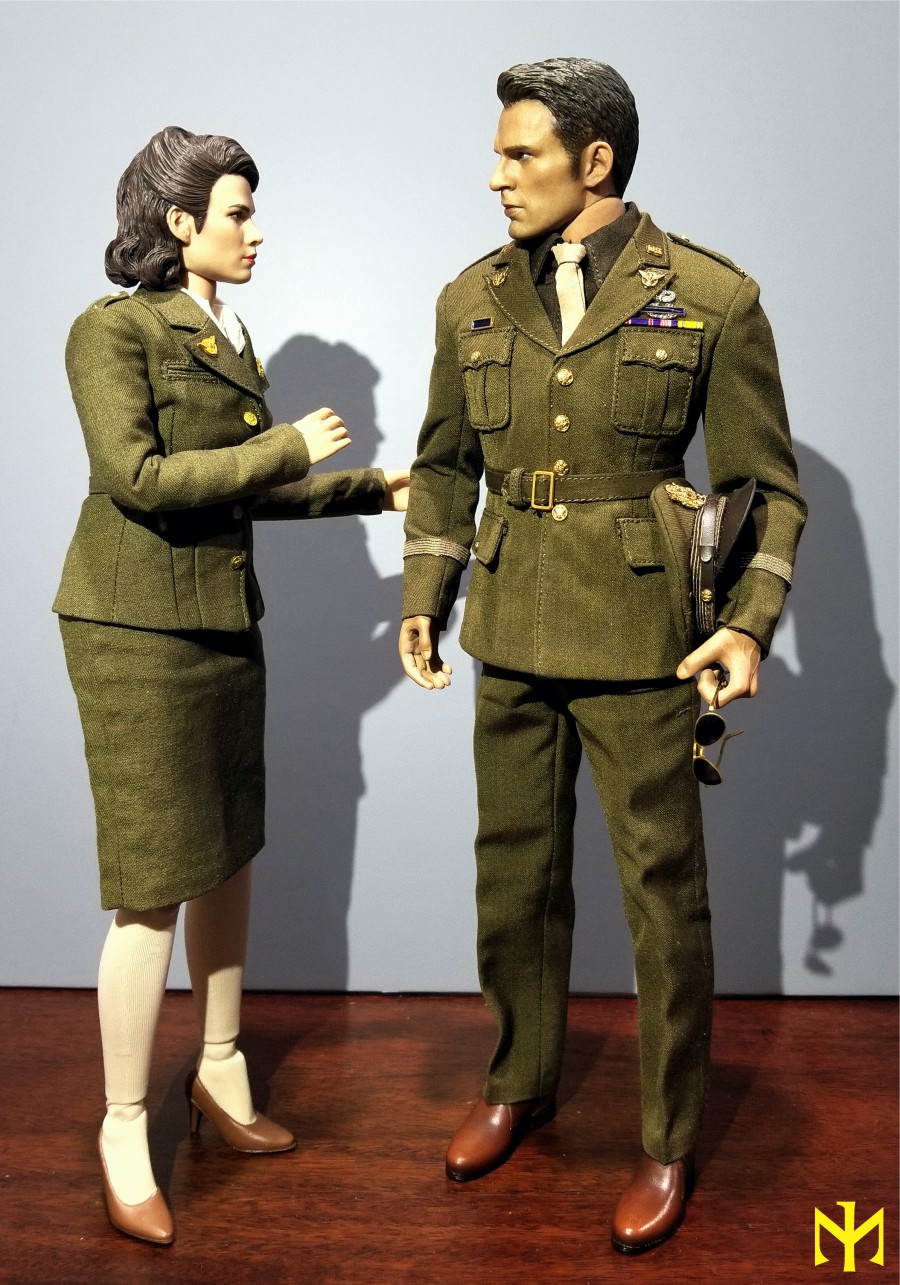 Where to buy? I you can search in the usual places, I picked it up from Monkey Depot:
https://www.monkeydepot.com/Uniform_Set_Alert_Line_WWII_U_S_Army_Uniform_A_p/alb0039.htm
Bonus: a silly test video featuring our man
Hope this was helpful or informative. What do you think?
#captainamerica
#steverogers
#chrisevans
#avengers
#alertline
#accessory
#set
#clothing
#uniform
#military
#male
#modern