"If you risk nothing, then you risk everything."
Under the background of the Caribbean Sea in 1668, the "Morning Star" ship crosses over the deep blue sea. Waving it's skull flag, the brave and beautiful pirate captain Morgan Adams embarks on a treacherous journey to avenge her father and find treasure.
Based on the likeness of Geena Davis in Cutthroat Island, the attractive pirate captain from your childhood that made you dream of becoming a pirate and going on mystical adventures.
The head sculpt and paint fine captures the strong yet beautiful Morgan Adams from the film. This collectible figure features a refined pirate costume, many various props, a specially designed 'Morning Star' stand and the adorable "King Charles" the monkey!
Cutthroat Island fans, don't miss this great opportunity to add Morgan Adams to your collection!
License
Cutthroat Island
Type
Sixth Scale Figure
Manufacturer
Blitzway
Artists
YongKyum Kim (Chief Sculpt)
Hyunji Kim (Head Sculpt & Paint)
Kwangse Oh (Paint)
Hai Lim (Costume Fabrication)
Hyeok Jeon (3D Works)
The Blitzway Design & Development Team
What's in the Box?
The Morgan Adams Sixth Scale Collectible Figure special features:
Highly detailed likeness of Geena Davis as Morgan Adams in Cutthroat Island, 1995 Portrait
Newly designed and developed female body with over 20 points of articulations
Newly developed face with movie accurate facial expression and make-up
Long curly realistic dark brown hair transplant
Approximately 29 cm tall
Eight (
pairs of hands including:
- One (1) pair of hands for holding telescope
- One (1) pair of gloved hands for holding swords
- One (1) right hand for holding pistol
- One (1) left hand for holding sword
- One (1) right saluting hand
- One (1) left hand for holding bottle
Costume:
One (1) dark navy tailored pirate jacket
One (1) authentic white shirt
One (1) pair of red inner pants
One (1) pair of dark navy pirate pants
One (1) black pirate hat
One (1) red cloth belt
One (1) pair of long leather boots
One (1) pair of monkey pants
Accessories:
One (1) King Charles the Monkey
One (1) liquor bottle
One (1) necklace
Three (3) treasure maps
One (1) short sword and sheath
One (1) long sword and sheath
One (1) flintlock pistol
One (1) powder keg
One (1) belt set
One (1) telescope
One (1) marine chart
One (1) wanted poster
One (1) designed diorama stand
Expected to Ship Apr 2019 - Jun 2019
Item shown is a prototype. When shipped, the final production piece may differ in appearance.
Materials PVC, ABS, POM, Fabric, Metal
Product Size 11.41" H (289.81mm)*
Dimensional Weight TBD
Int'l Dim. Weight TBD
* Size and weight are approximate values. Learn more
SKU 903706
UPC 8809321479104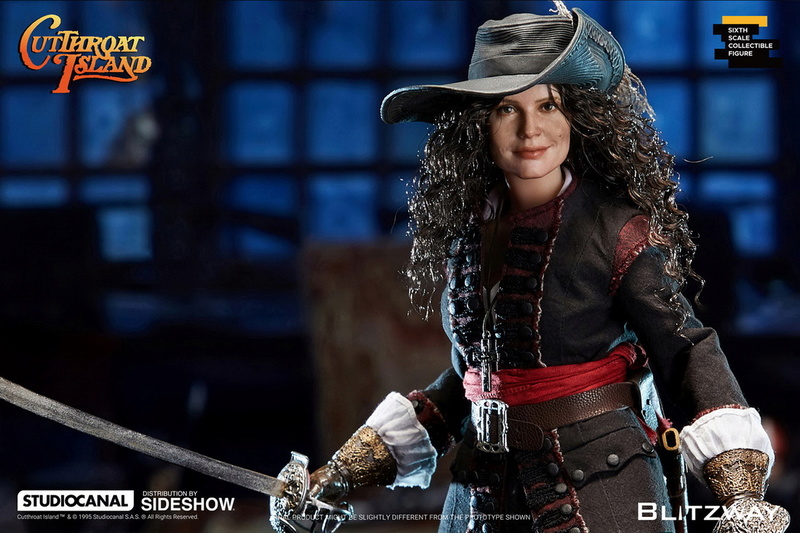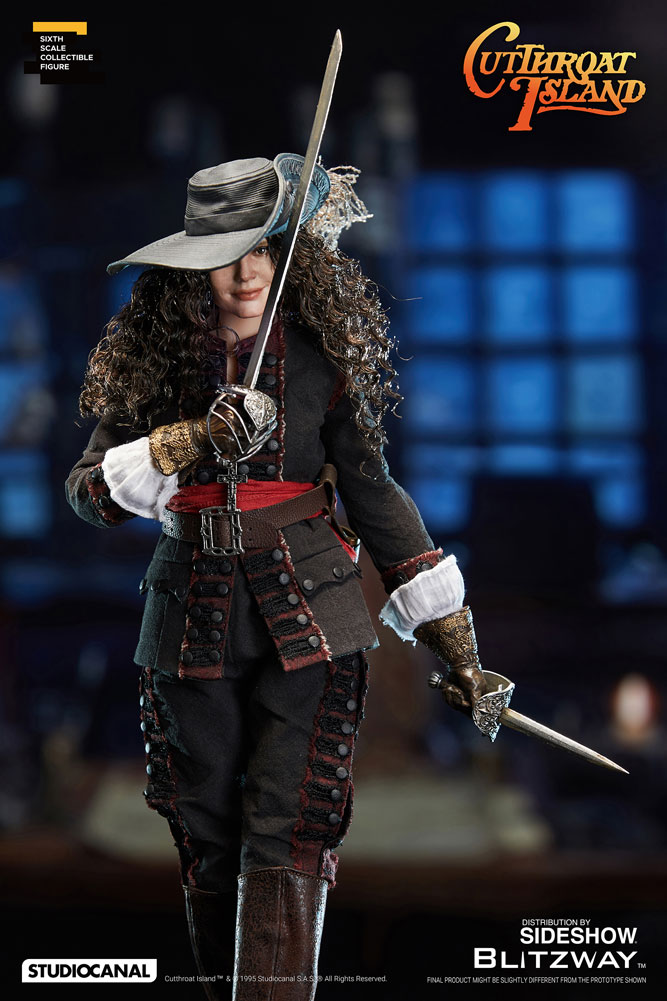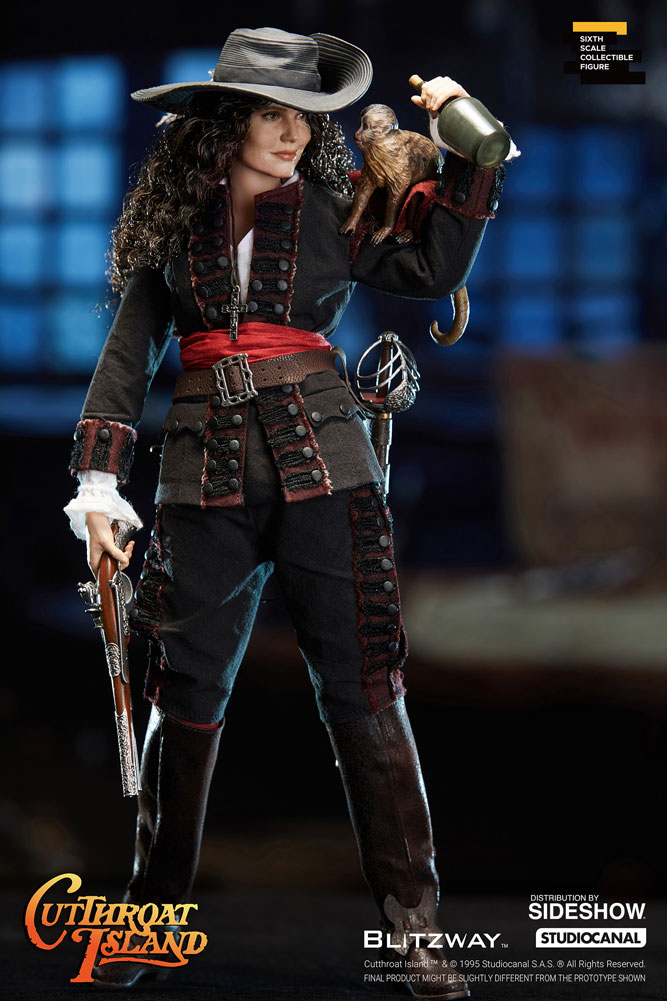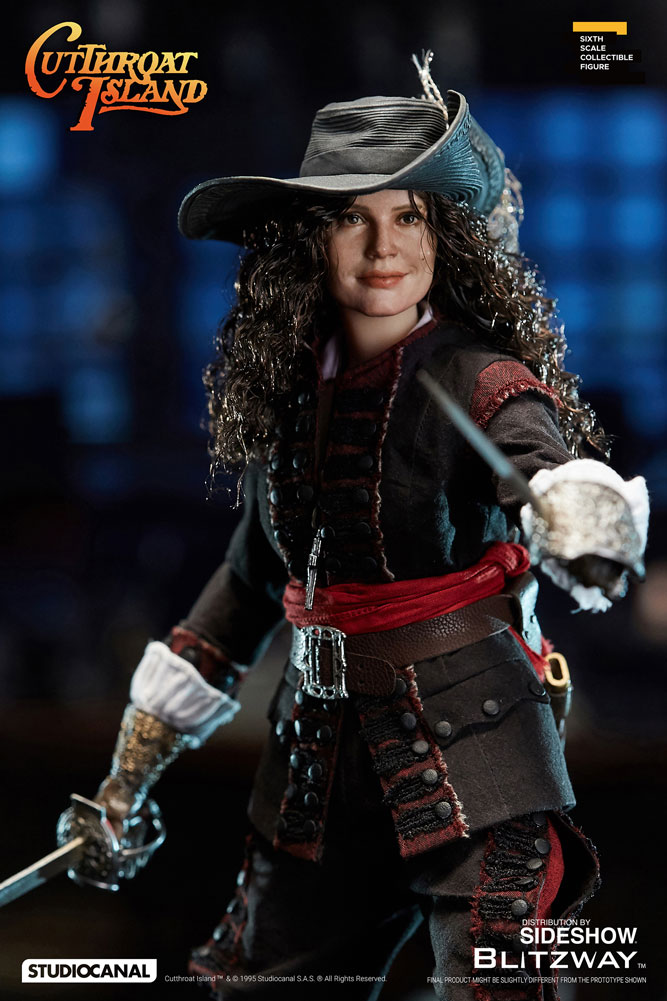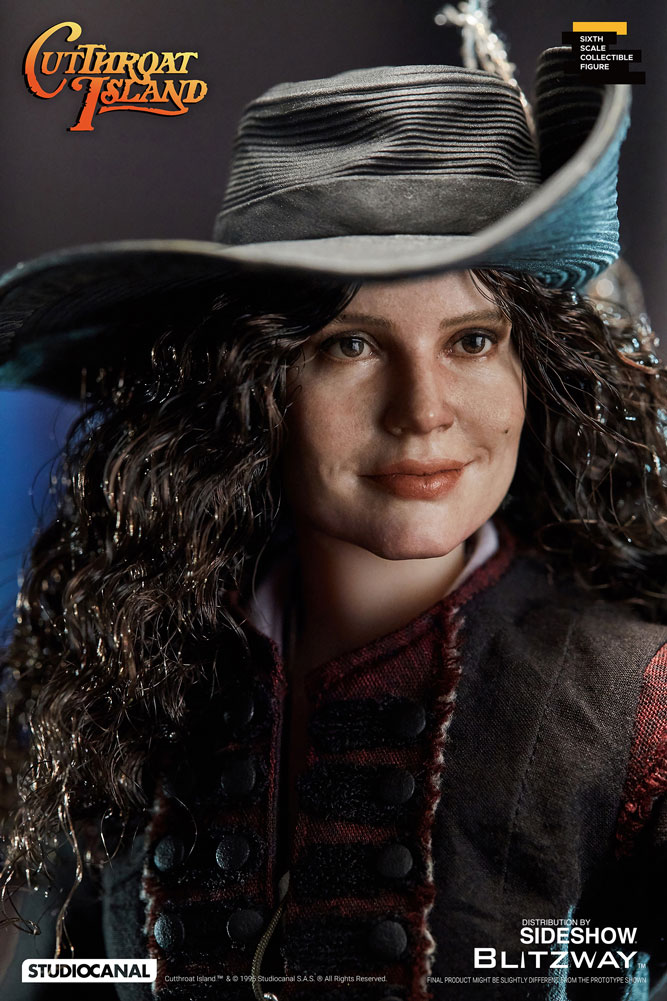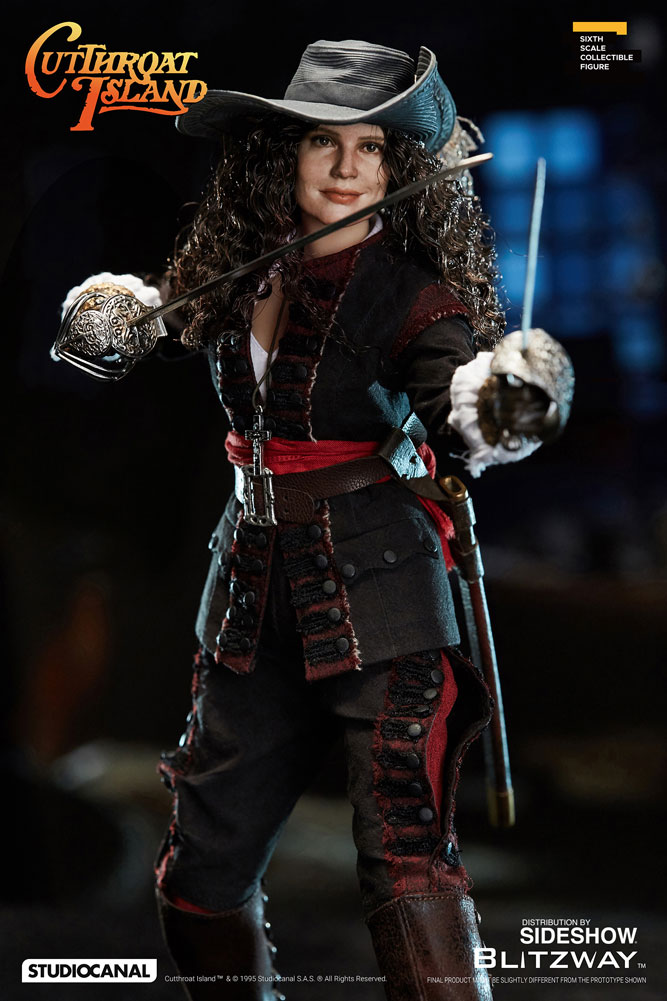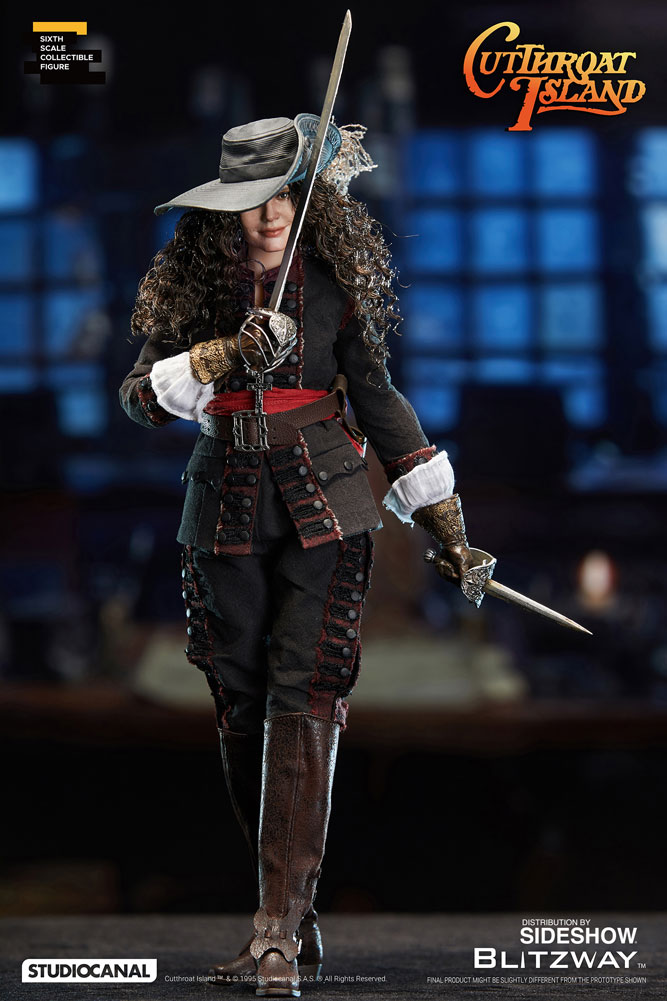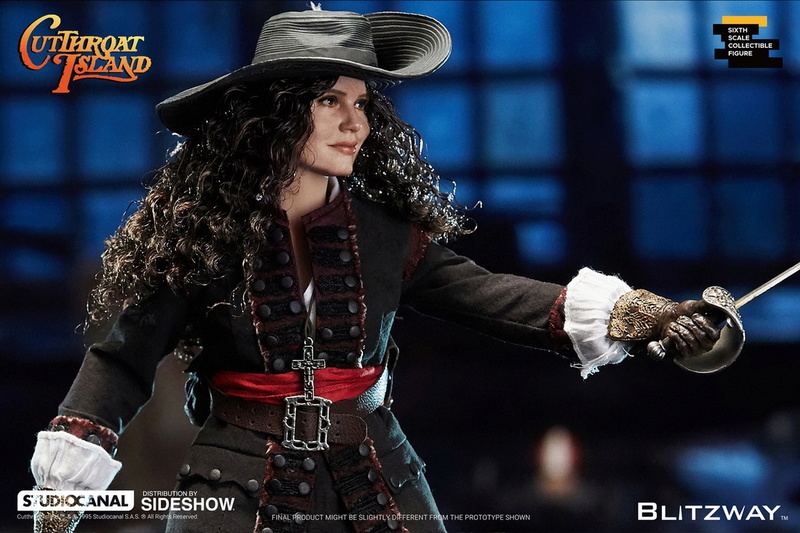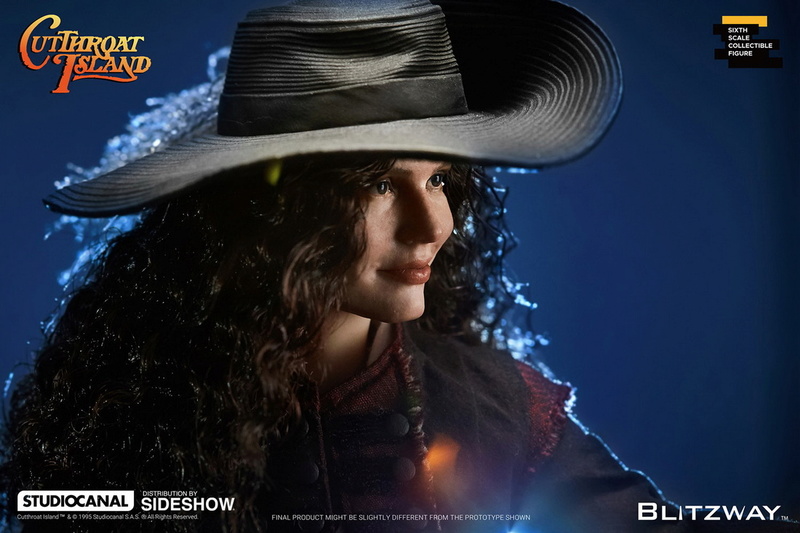 #newproduct
#Blitzway
#MorganAdams
#CutthroatIsland
#GeenaDavis
#female
#pirate
#movie