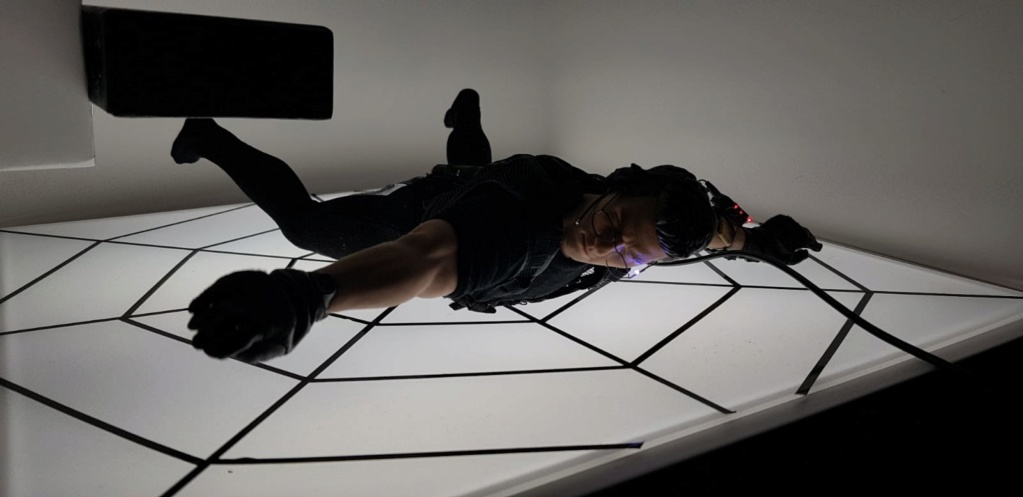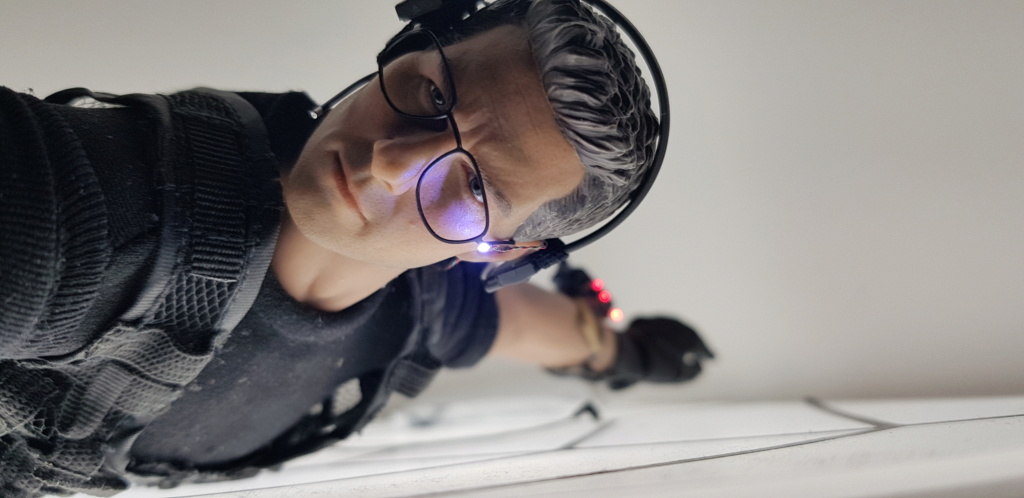 Mission: Impossible used to be my favorite series to watch, and while I love all the new movies (except MI:2), the first one IMO is still unmatched.
The scene in Langley is quite possibly my favorite M:I moment, and I aimed to re-create it with this Diorama. As with all my other Dioramas, I only have a 14"x14" space in the cabinet.
I started with a Phicen M30 body, as any taller one A) Didn't resemble Tom Cruise B) Didn't fit in the space when spread out.
I initially bought black pants and a shirt, but it was too loose compared to the scene, and I decided to dress him in a tight black leotard bodysuit instead.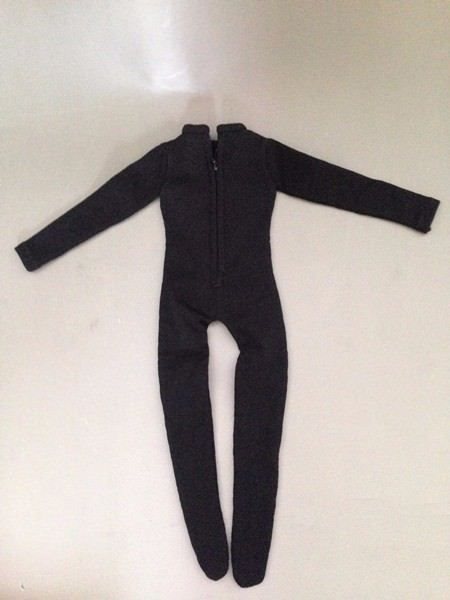 I gave Nic Cage the shirt and pants for The Rock Diorama:
https://onesixthfigures.forumotion.com/t939-the-rock-1996-diorama
Then for the tricky part, the floor LED. I had to find a 14" flat LED with cool-white, since warm light looked terrible:
After long searches online and at several stores every weekend, the closest match was this 14" cool white LED but with a protruding dome-shaped cover. It wasn't flat, and wouldn't work:
So the solution was to combine BOTH. I removed the flat 14" panel from the warm white LED, and retrofitted it on the cool-white coverless LED. As the LED had a big bulging part in the middle (which is why it couldn't be flat) I had to raise it up using 4 nails wrapped in black electrical tape to prevent light leakage: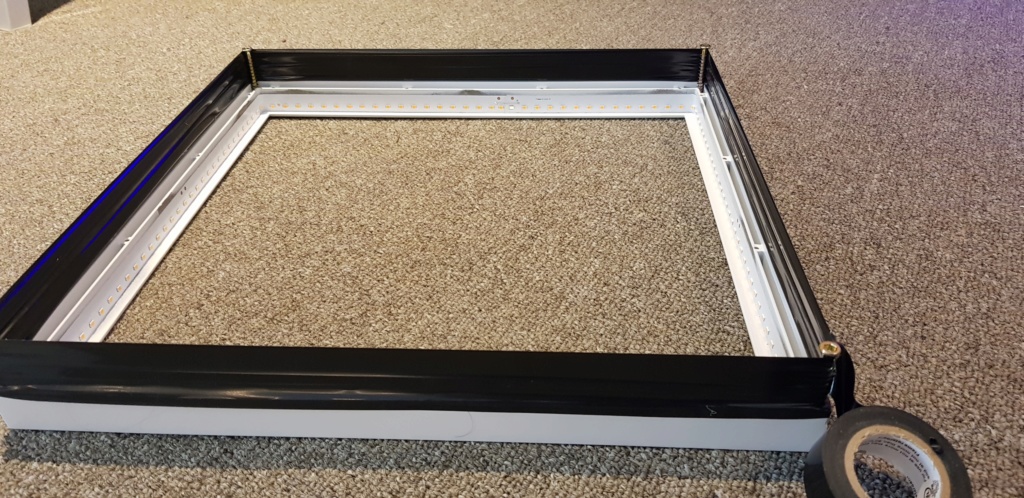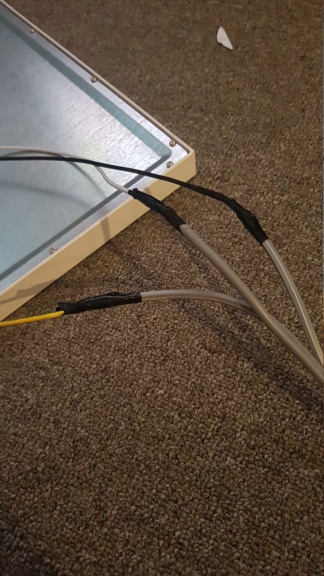 As you can see, I had drawn previously the honeycomb floor outline onto the 14" panel. I covered it in thin black electrical tape.
The headsculpt I originally ordered hadn't arrived, which was a good thing because it sucked but was my best choice. A far better one popped up on ebay, I got it, along with bluetooth earphone/mic and glasses, which I hated as they were too thick: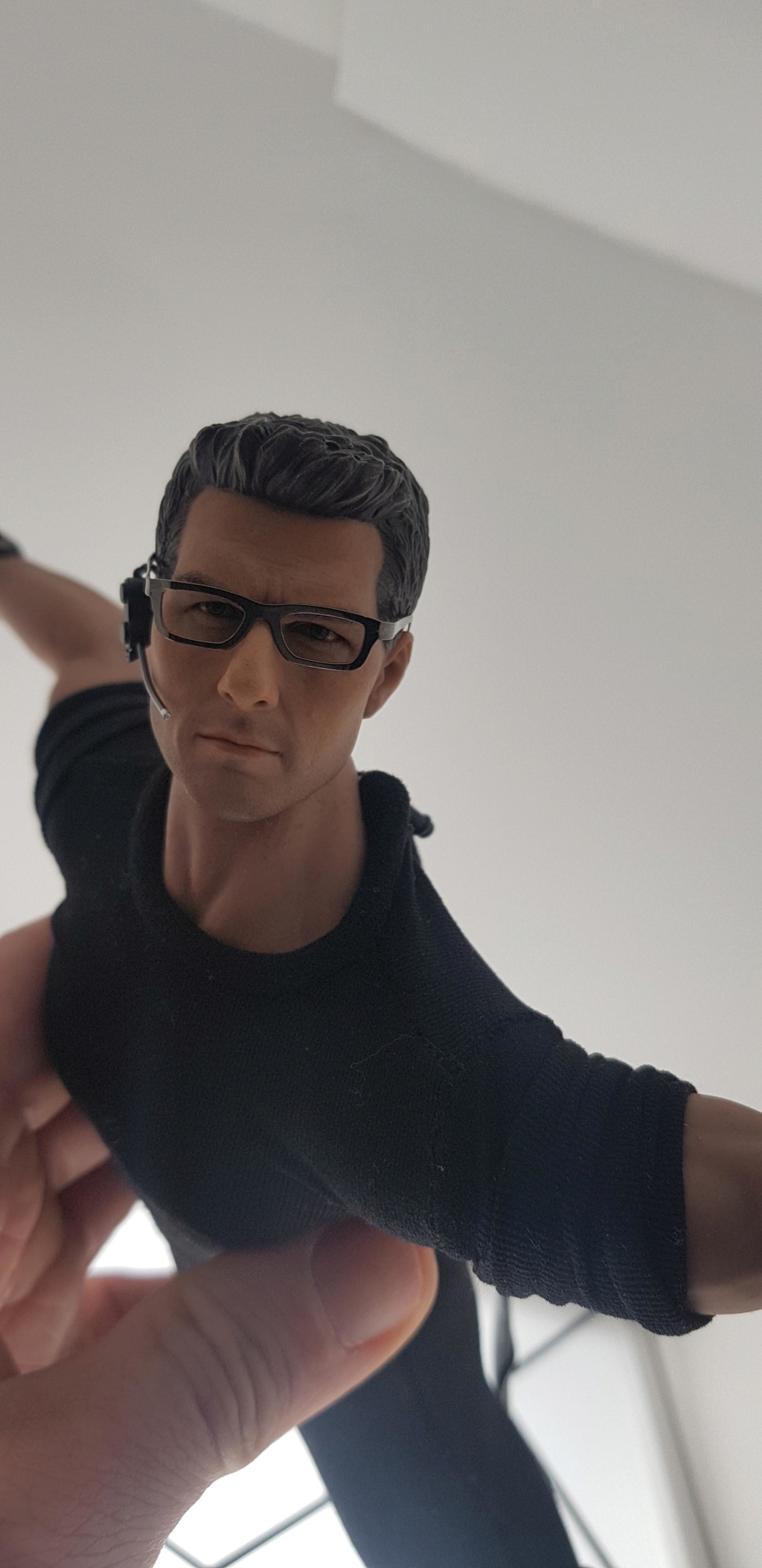 So I got new glasses, kept the bluetooth speakers, and got headgear to better resemble the movie: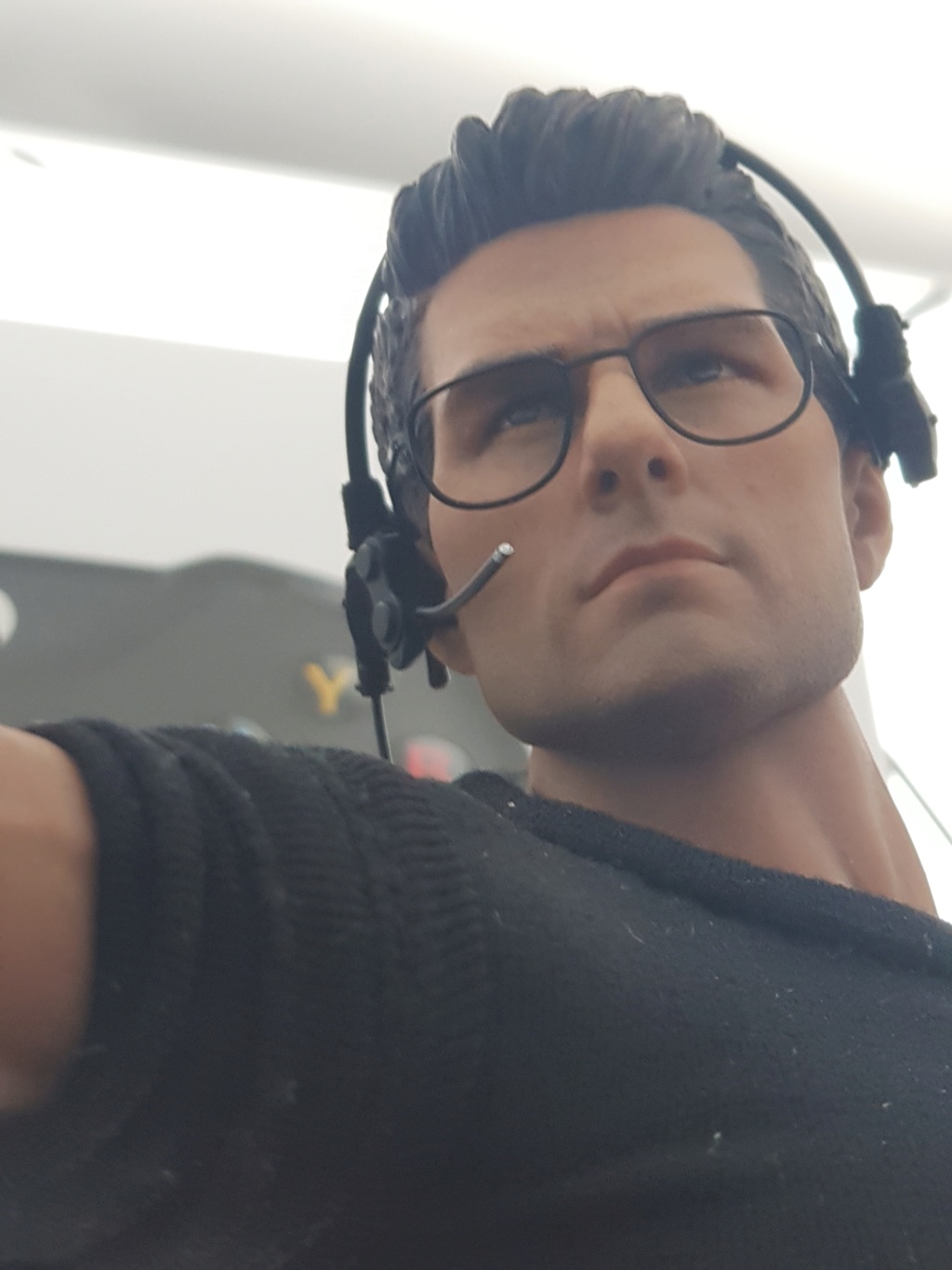 Now, all what's left was too add my "second level lighting". All my living room dioramas have two levels of lighting. When I'm watching a movie or want the living room dark, the bright LED light of this diorama floor is too distracting, but when I turn off the light it's all dark. So my idea was to add real elements that lit from this scene, and there were three other sources of lights in the scene: 1) He had a small flashlight/headlamp next to his left eye, and he wore the a sound-meter thing on his left hand with red bands of light. The third was the computer screen.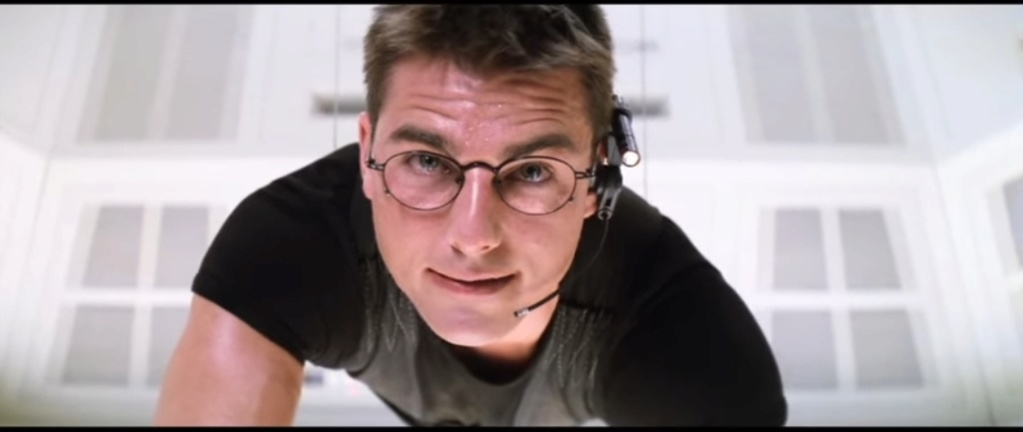 So thanks to the amazing Evan Designs, I bought a tiny pico LED for the face, and glued it on, and I got 4 small red ones for his arm gadget: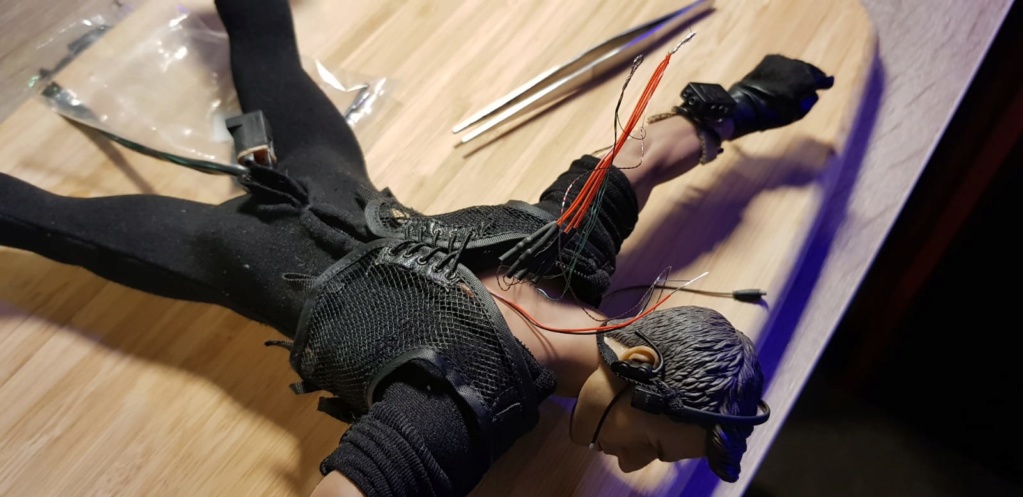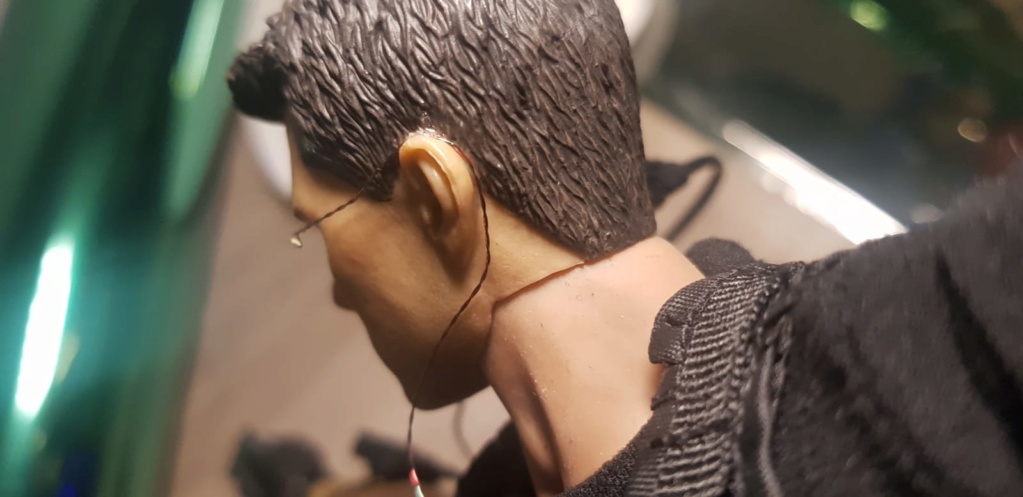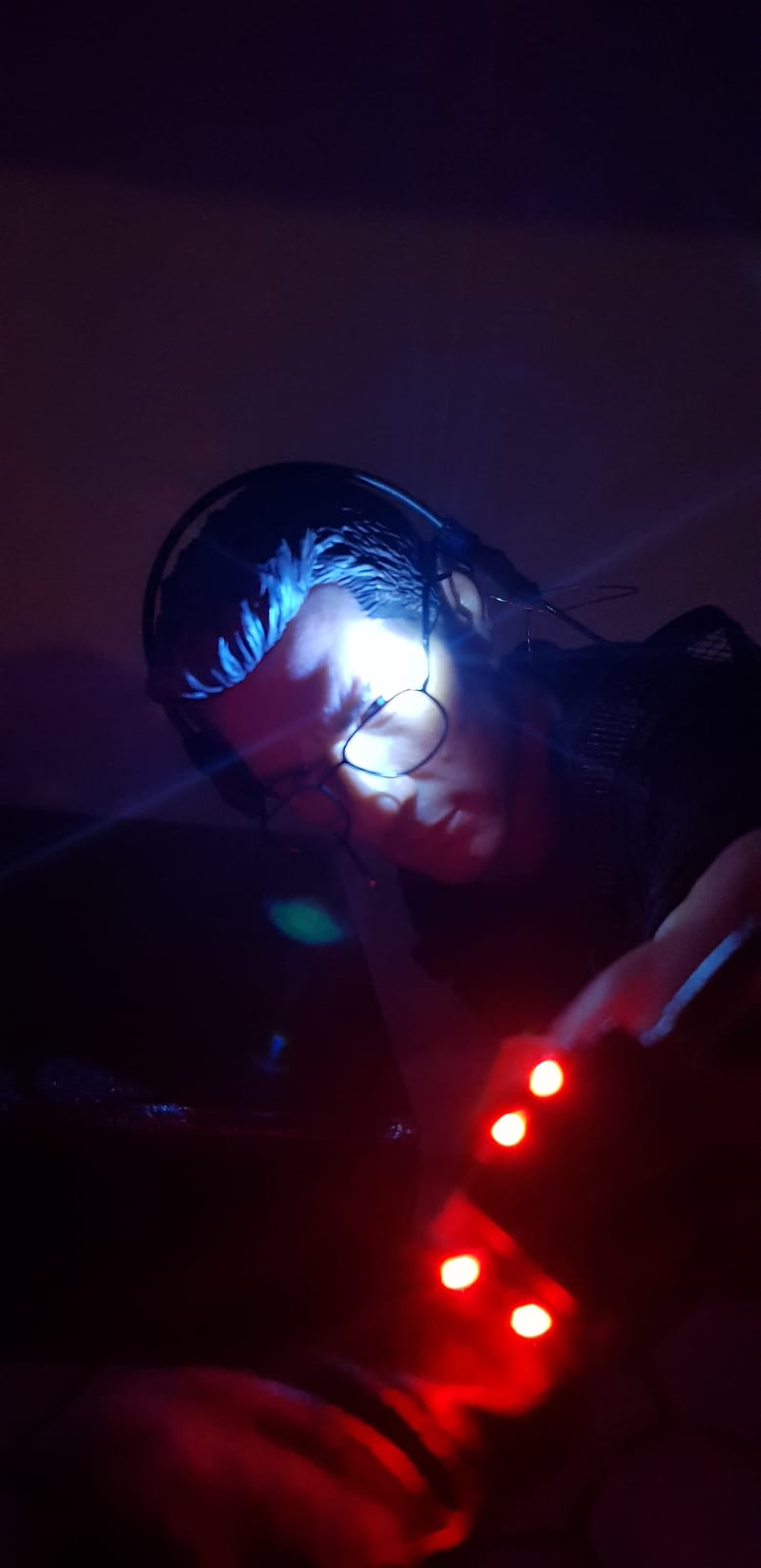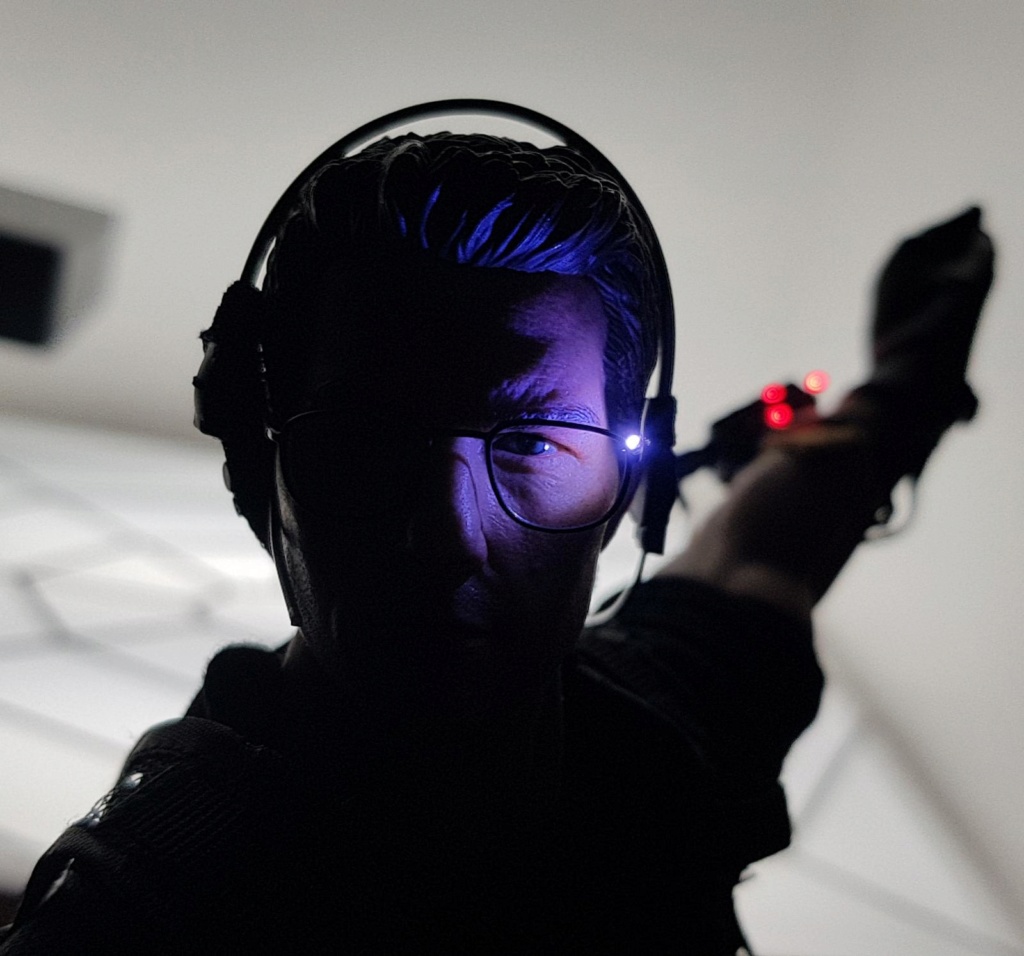 So what's left?
My girlfriend is programming this 1-inch LCD display to show the NOC list or something when it's turned on, and I'll put it inside a small computer...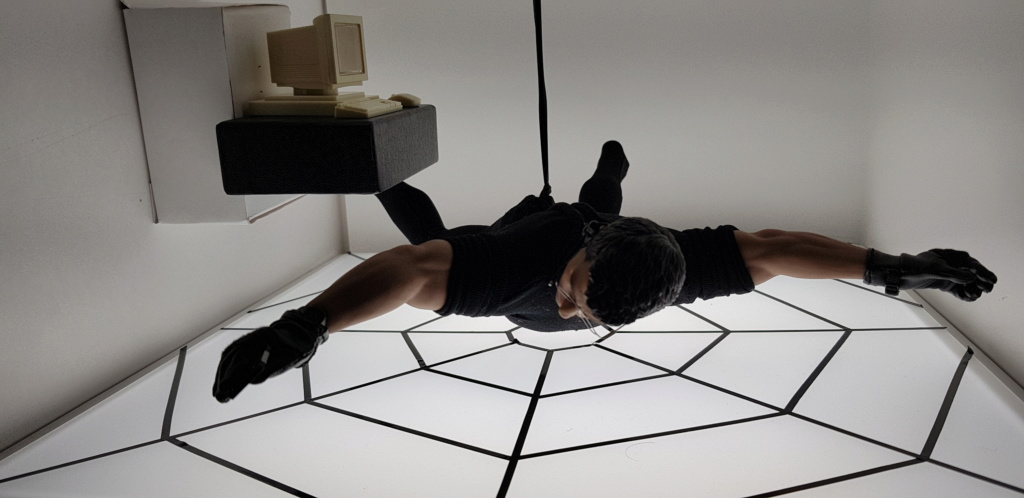 I might end up building a better computer/mainframe complex for the diorama, as I feel the computer looks a bit too simple.