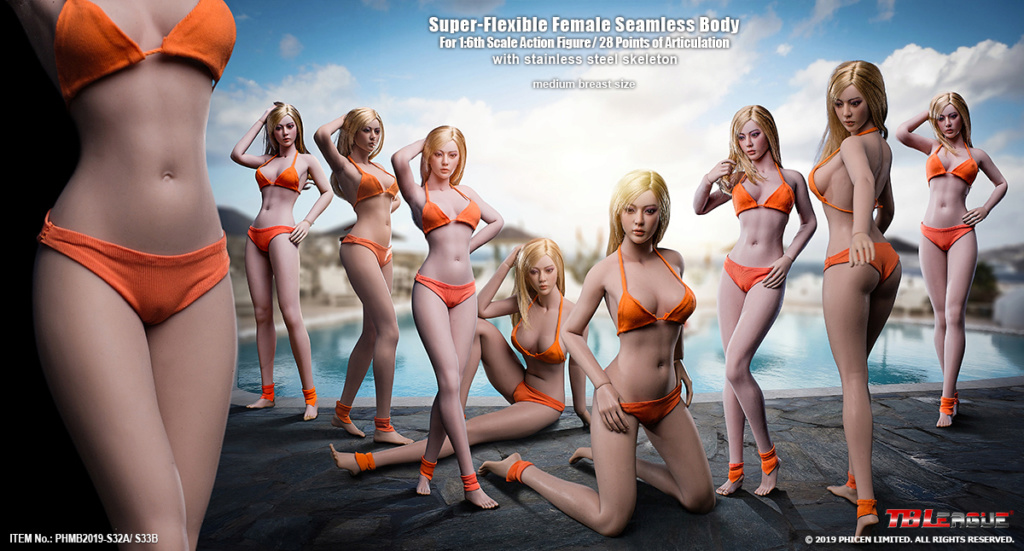 TBLeague 1/6 Female Super-Flexible Seamless Bodies
TBLeague 1/6 encapsulated super movable long leg narrow shoulder female body
Item No.: PHMB2019-S32A / S33B
Bar code: 697 1272 330 413 (S32A)
697 1272 330 420 (S33B)
New body type: long leg narrow shoulder female body S32A (white skin color) & S33B (wheat color)
A tall and slender new body! Model height (continuous head carving) 29.4cm!
The upper body is shorter, the proportion of the legs is long, the shoulders are narrow, and the curves are soft and suitable for COS Asian female characters.
Packing list
1, 1 × TBLeague seamless rubberized steel body
2, 3 double × replaceable hand
3, 2 double × replaceable feet
* Head carving and clothing are not included in the product
1,1 × TBLeague female seamless body with metal skeleton
2, 3 pairs × interchangeable hands
3, 2 pairs × interchangeable feet
* The clothing and headsculpt are not included in the product.
Package size & weight
1 product/color box
GW: 0.50kg
Measurements: 12.5 cm * 6 cm * 31.5cm
12 products/master carton
GW: 6.61 kg
Measurements: 38 cm * 27cm * 34 cm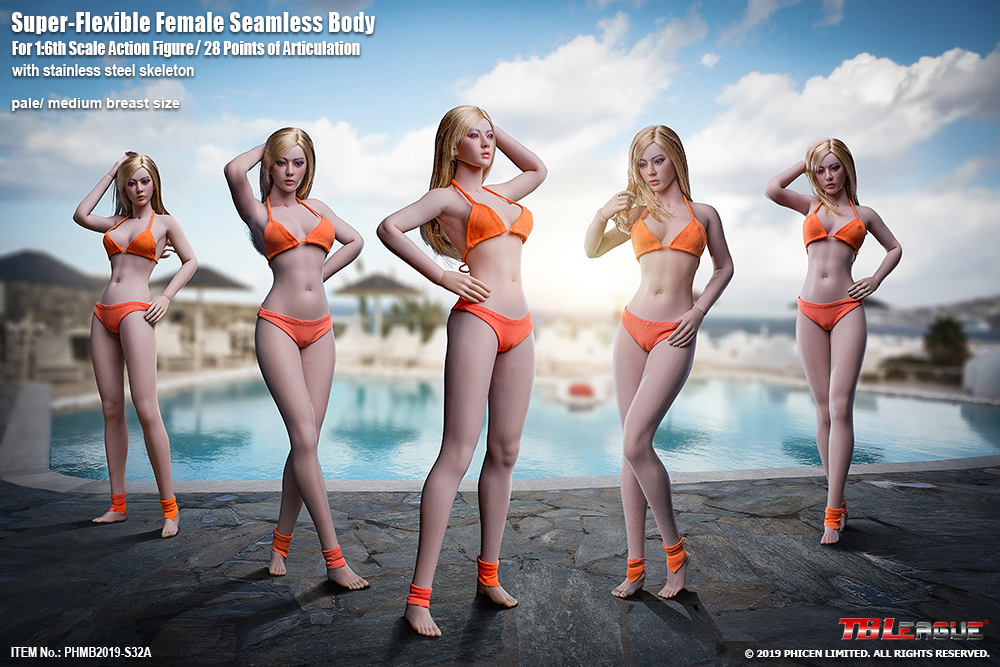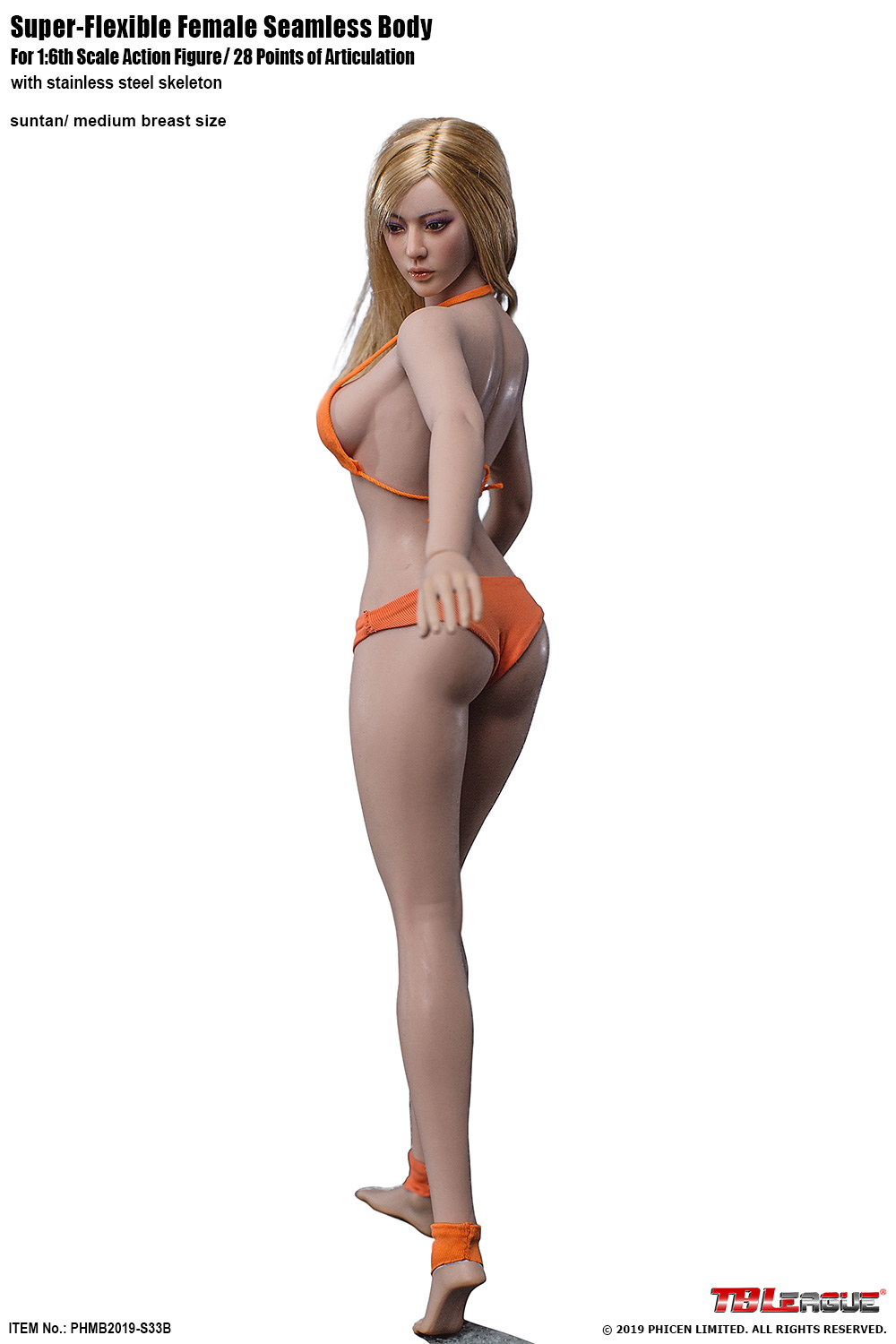 #newproduct
#TBLeague
#female
#body
#accessory