For Part II (NSFW?), see Post 12 below.
The experimentation continues...
For the custom figure itself, see here:
https://onesixthfigures.forumotion.com/t2773-star-wars-darth-maul-custom-updated-with-part-iii-photo-heavy
For the painting part, see here, post 205:
https://onesixthfigures.forumotion.com/t260p164-painting-seamless-bodies-updated-april-2020#36579
Part I
In recent news from Hollywood, a small set of previously unknown Star Wars scenes and corresponding portions of scripts have been leaked. The first of these appears to take place on an unidentified desert planet where Obi-Wan Kenobi has retired for a life of peaceful contemplation, until his serenity was rudely interrupted by the appearance of Darth Maul...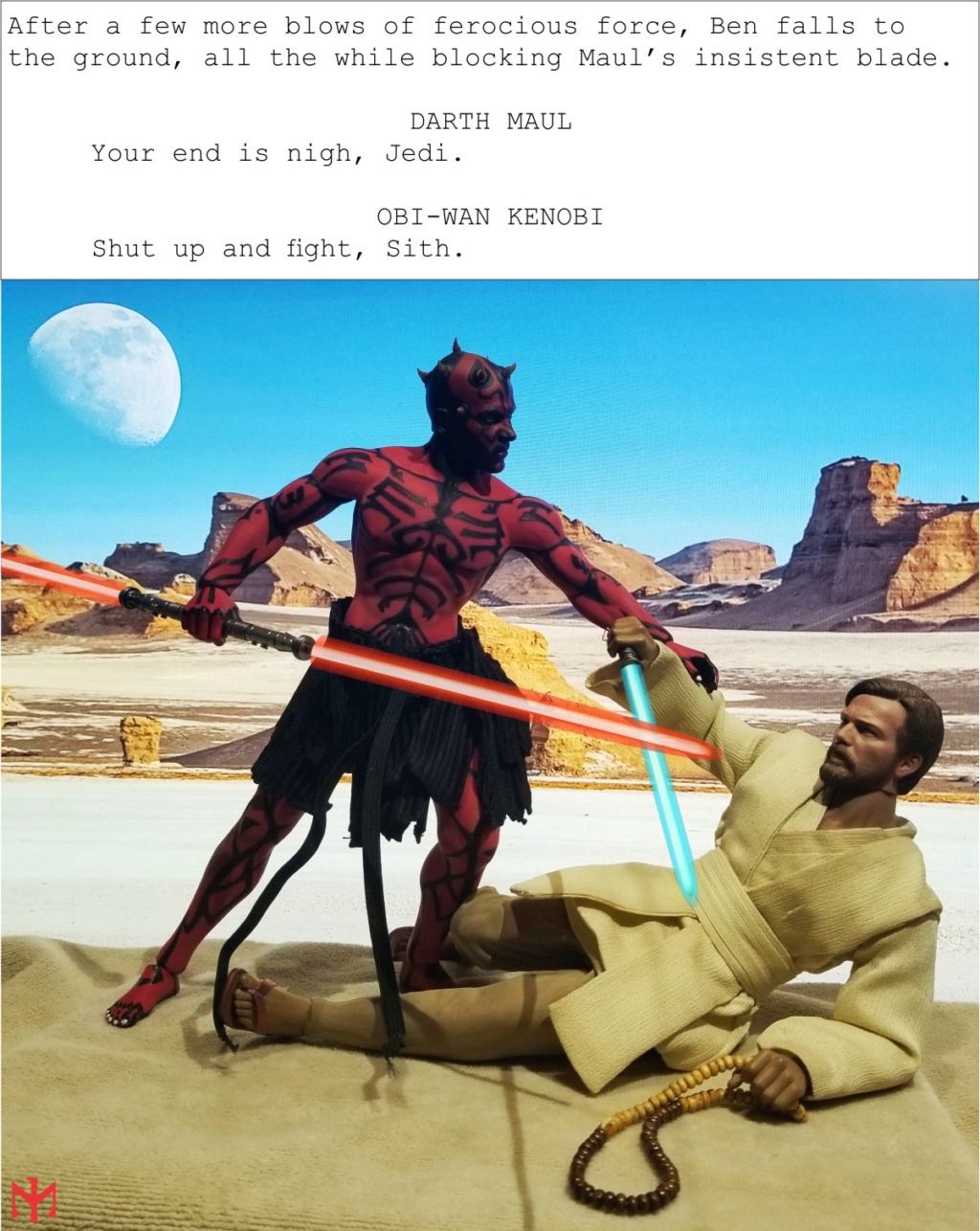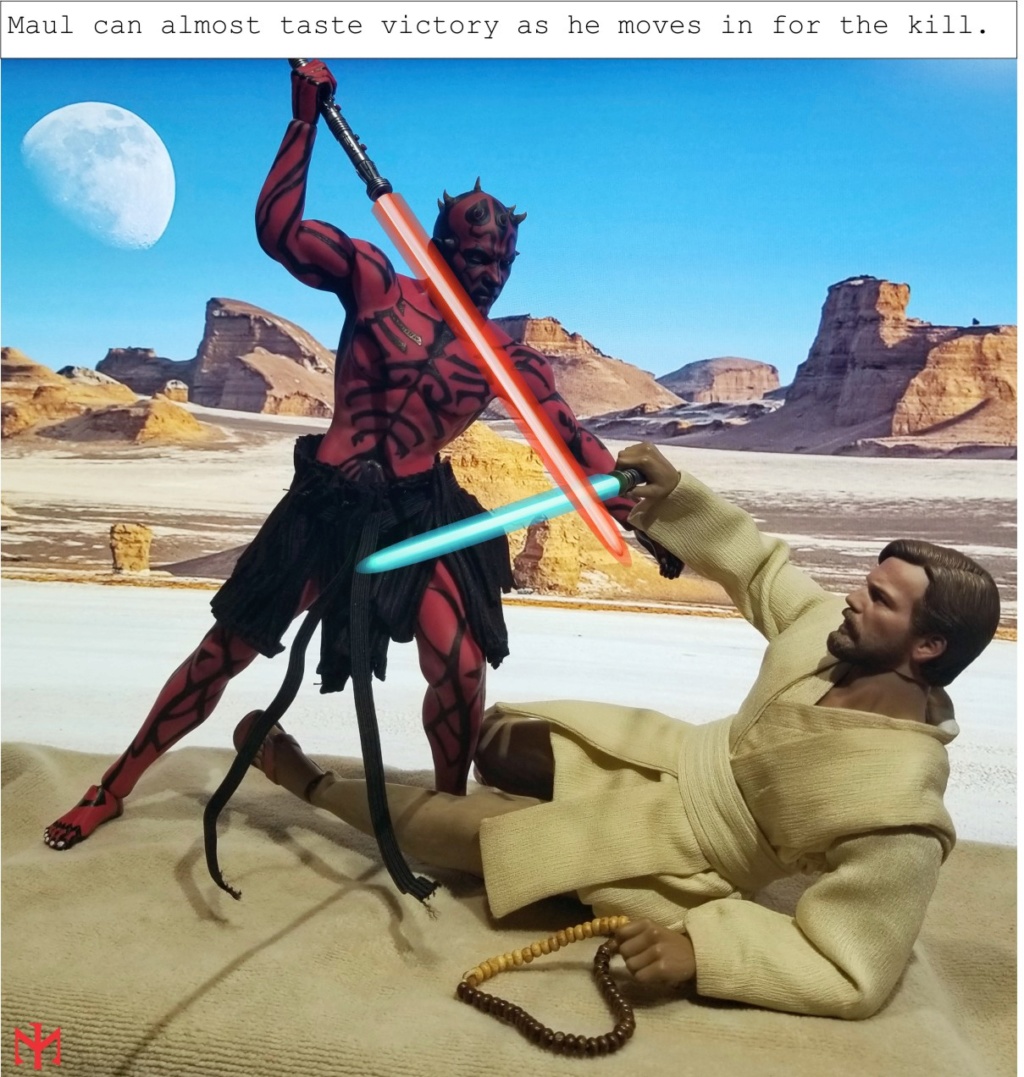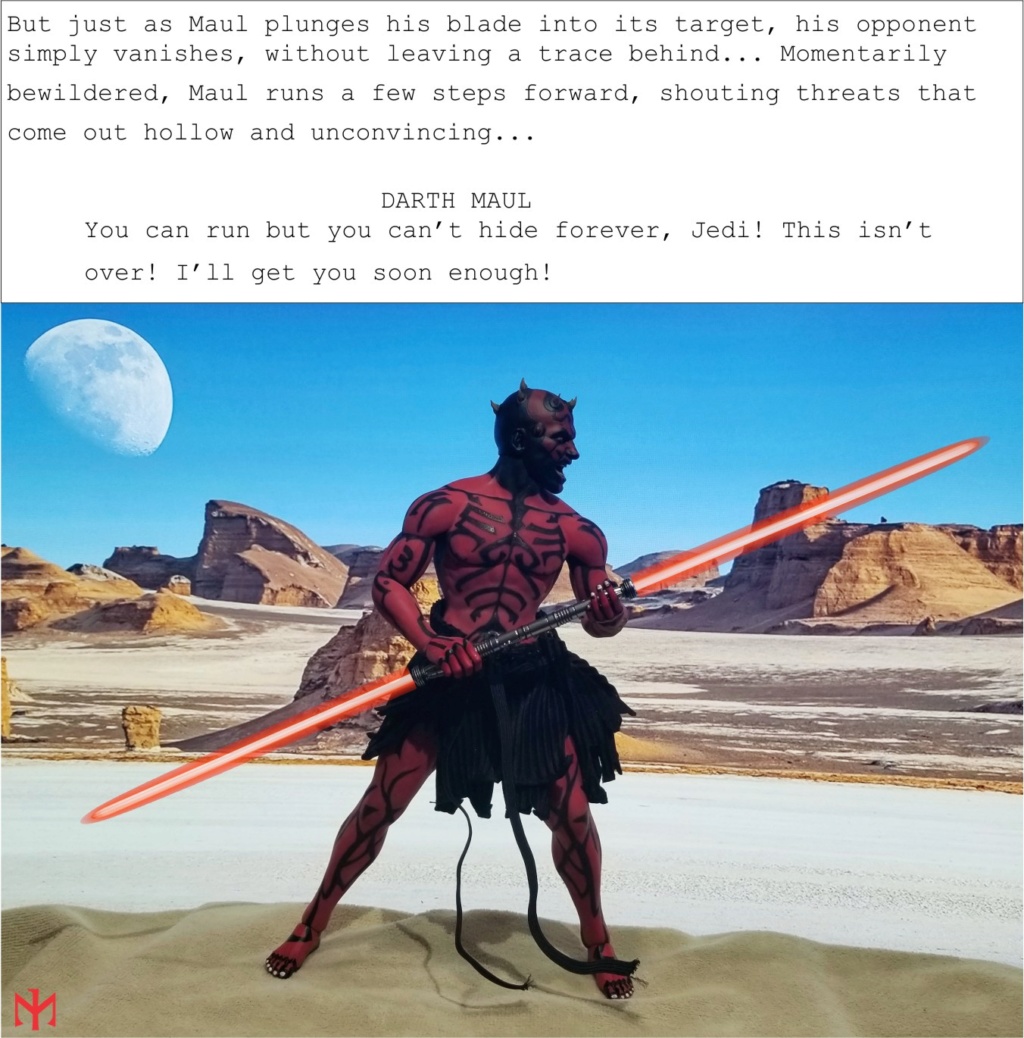 Part II (NSFW?) in Post 12 below -- actually a "prequel" to this scene
#starwars
#darthmaul
#obiwankenobi
#benkenobi
#satire
#humor
#scifi
#hottoys
#tbleague
#phicen
#seamless
#custom
#m30