Part II: 1:12 to 1:6 female seamless body scale comparison
(for Part I see post 1 above; for Part III see post 15 below)
Here is a scale comparison of the TBLeague (Phicen) 1:12 scale body T01B (new suntan) and 1:6 scale body S29B (also new suntan). These 1:12 and 1:6 bodies are not precisely each other's counterparts, but I thought the 1:6 head sculpt (Black Widow, to match the Hasbro 1:12 one I used) looked good on this particular 1:6 body. In 1:1 terms, the 1:12 body+head as set up here translates to about 5 feet 7 inches, while the 1:6 body+head translates to about 5 feet 5 inches. Scarlett Johansson is actually 5 feet 3 inches, so perhaps I should have used the S25B body instead (that would have been about right), but then there would have been greater disparity between the relative scale of that body and the 1:12 body T01B, making the two less comparable.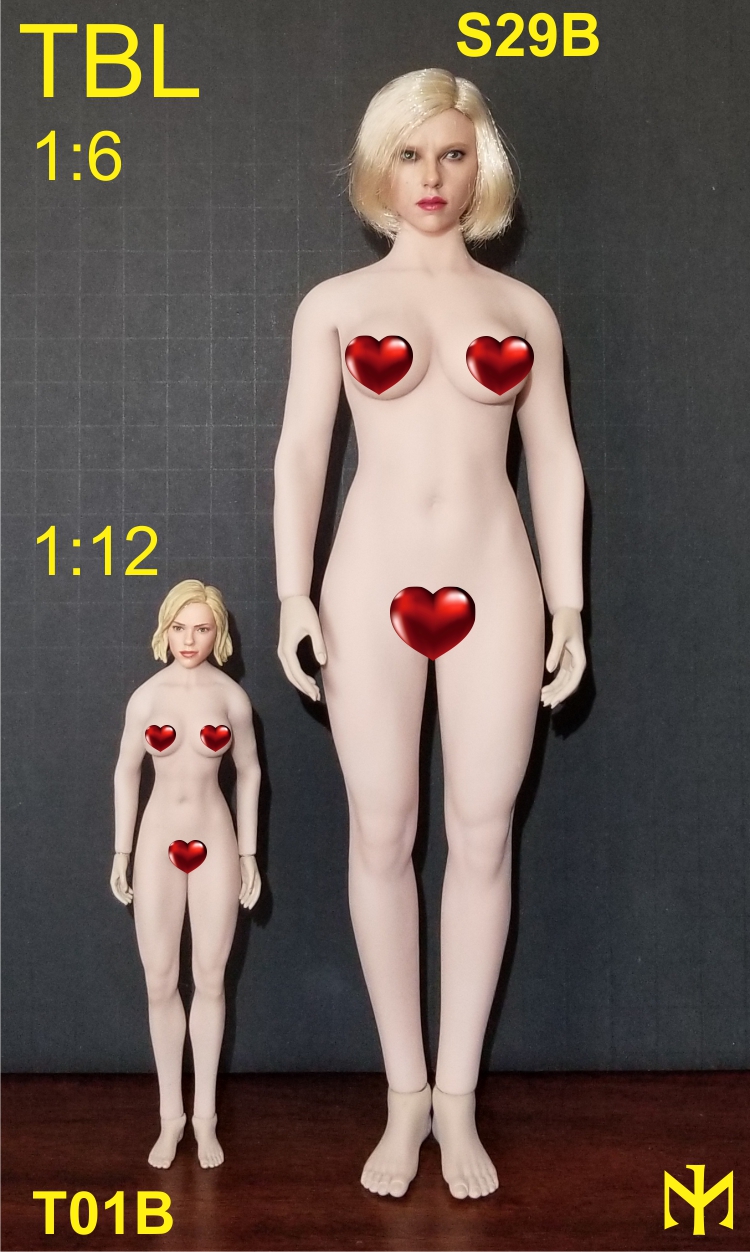 #tbleague
#phicen
#seamless
#female
#body