To answer a question on the old forum as to whether TBLeague M33 bodies would work well with 1/6 suits, I did some experimenting (I didn't recall actually stuffing an M33 into a whole suit before) and here are the results. Because the user asking the question intends to use this for a Tom Chandler character, I used the appropriate Eric Dane head sculpt which I had picked up together with a few other pieces of the
DAM
Toys set. The suit I used is the POP Toys X22-B (Men's striped suit BLUE).
As I expected, the suit is a very tight fit, although with patience and perseverance one could achieve a very decent result (I might have, had I not run out of both); the naval uniform was easier to put on, in part because it was somewhat stretchy. The tight fit on the suit gets in the way of articulation a bit, and I would have used a jointed body (like
DAM
's) myself, since no joints really show in either look, apart from that between the head and neck. Speaking of which, the TBLeague male suntan body is a tad darker in skin tone than the
DAM
Eric Dane head sculpt, although the difference is not insurmountably big. Some of the footwear with suit sets does not work with TBLeague ankle pegs/ball joints (had I first tried some Toys City shoes, unsuccessfully), but the one that came with the POP Toys set did work very well.
Hope this is of some use.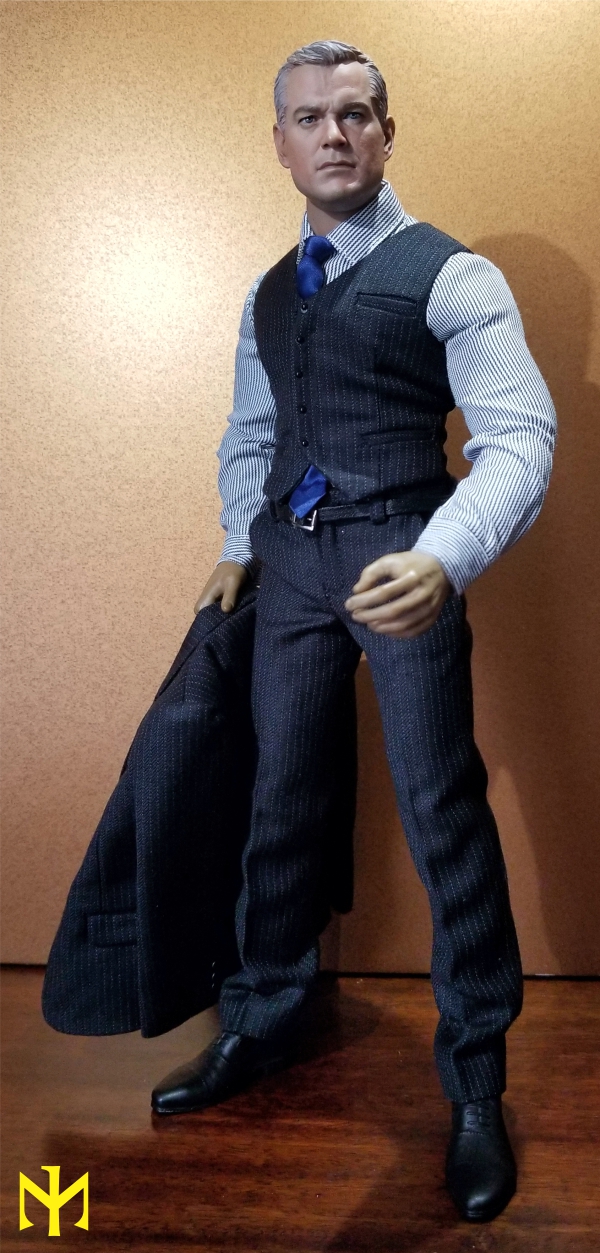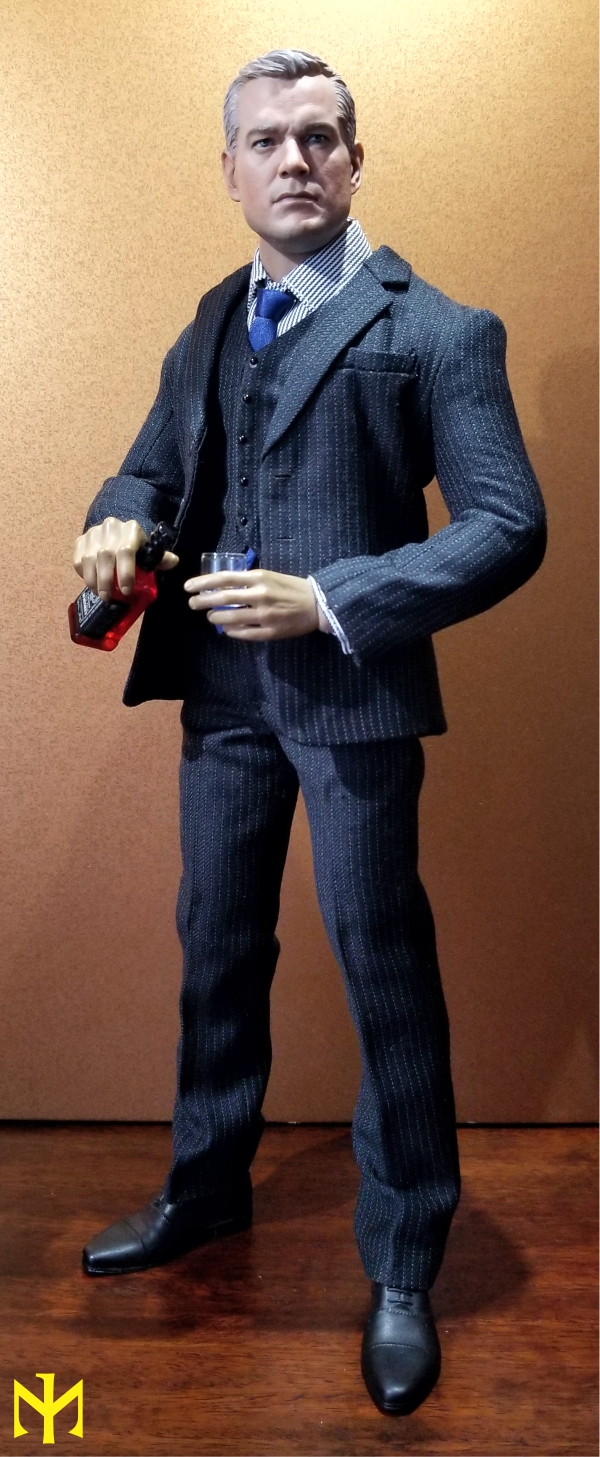 #ericdane
#tomchandler
#thelastship
#tbleague
#phicen
#m33
#dam
#poptoys
#military
#uniform
#formalwear